Read Video Transcript
The background animation starts with a black background that transitions the Giant Magellan Telescope's enclosure doors from their closed state, opening up to show its interior, with the telescope mount front and center against the Atacama Desert background.
As you scroll further, the animation dives into a primary mirror, taking us to a view of the night sky—slowly zooming into it before animating further to show a planetary system with a gas giant on the left, a star in the center, and an Earth-like planet on the right that takes center stage as the page is scrolled down.
The planet is rapidly zoomed out when scrolled further to show an animated section of the night sky, with multiple galaxies visible. The galaxies are moved out of view to show a colorful gas cloud before zooming back out of the Giant Magellan Telescope's primary mirror. The telescope's whole structure (the Enclosure) is now visible face-on.
Сlose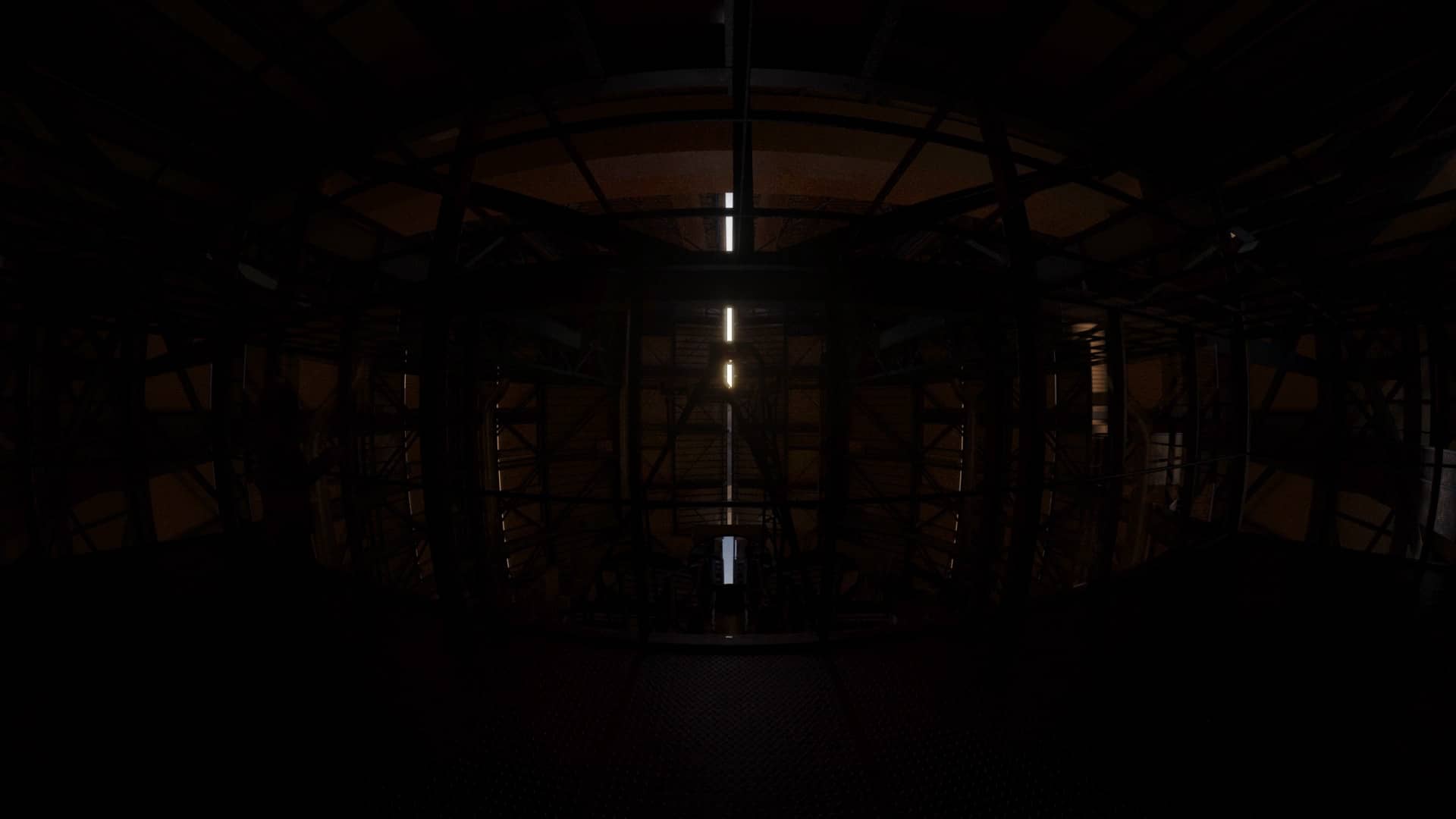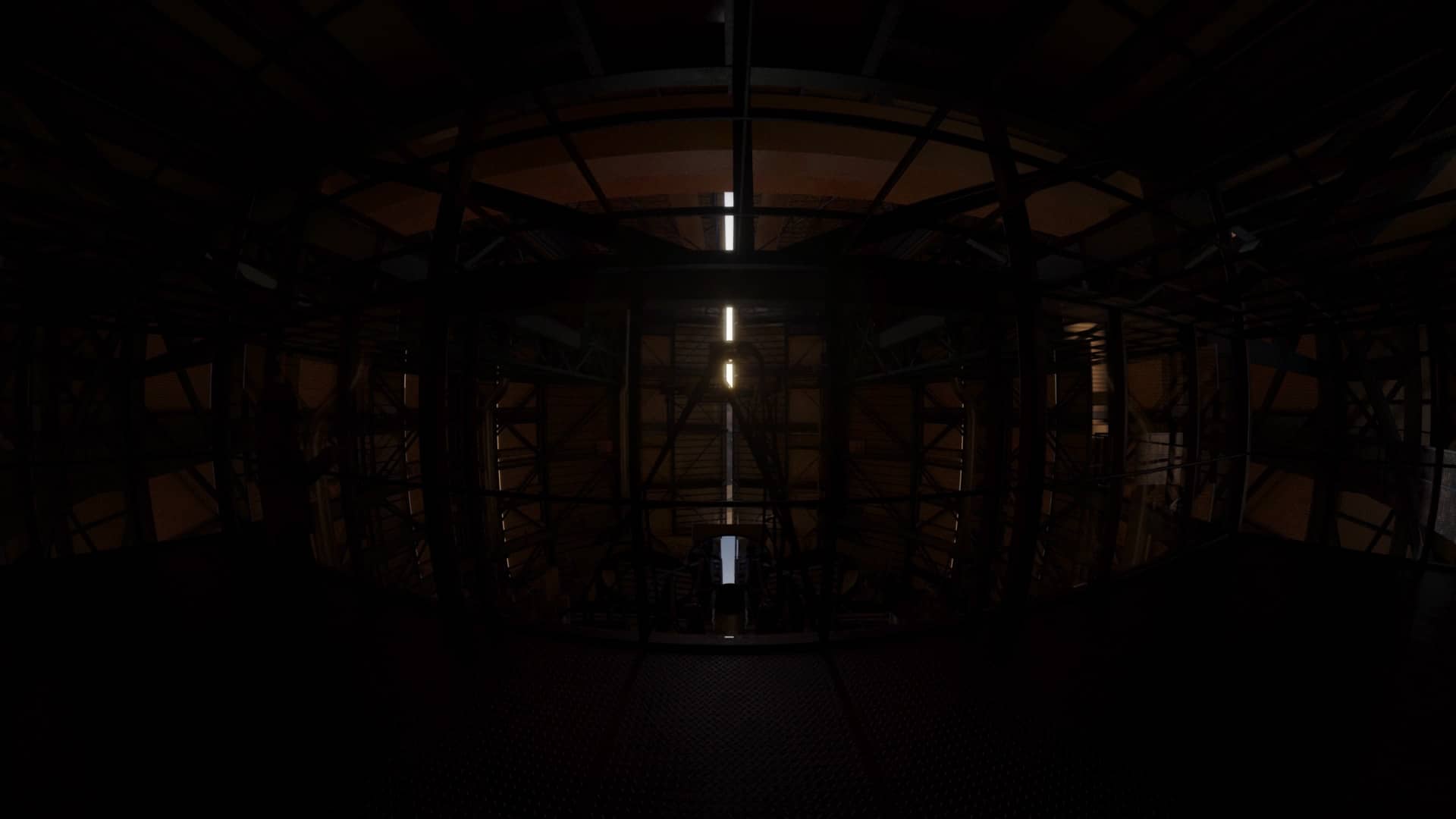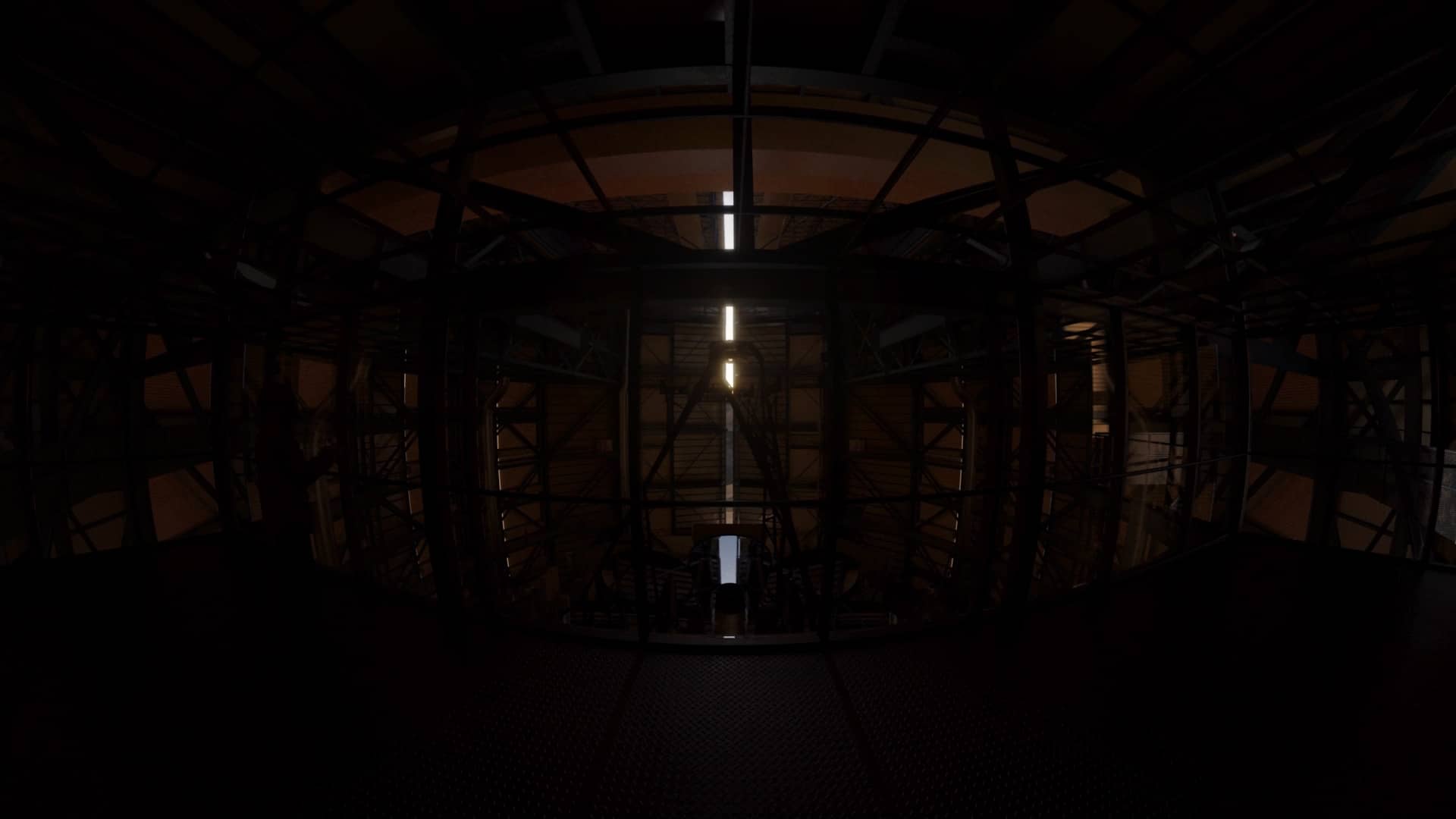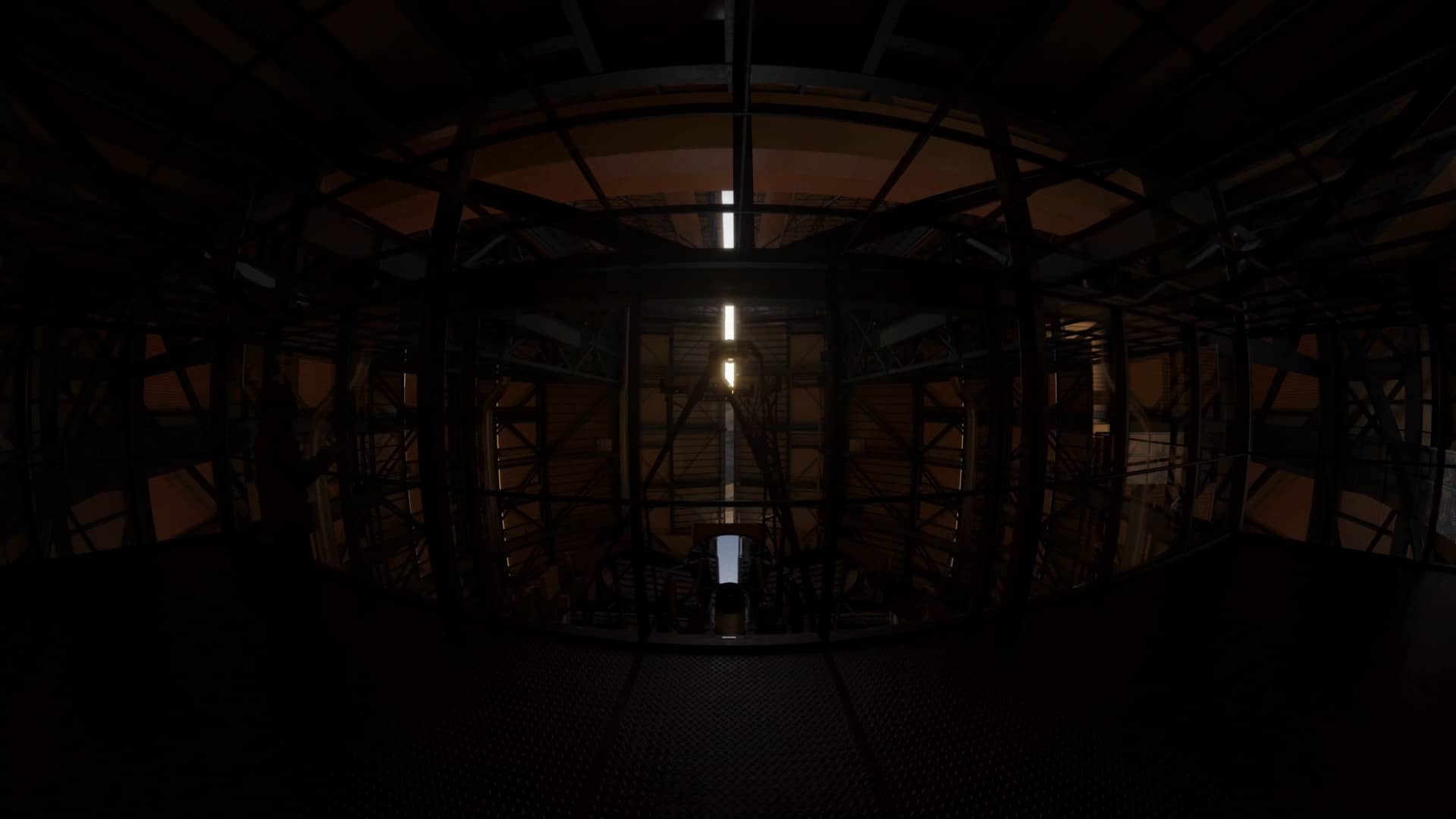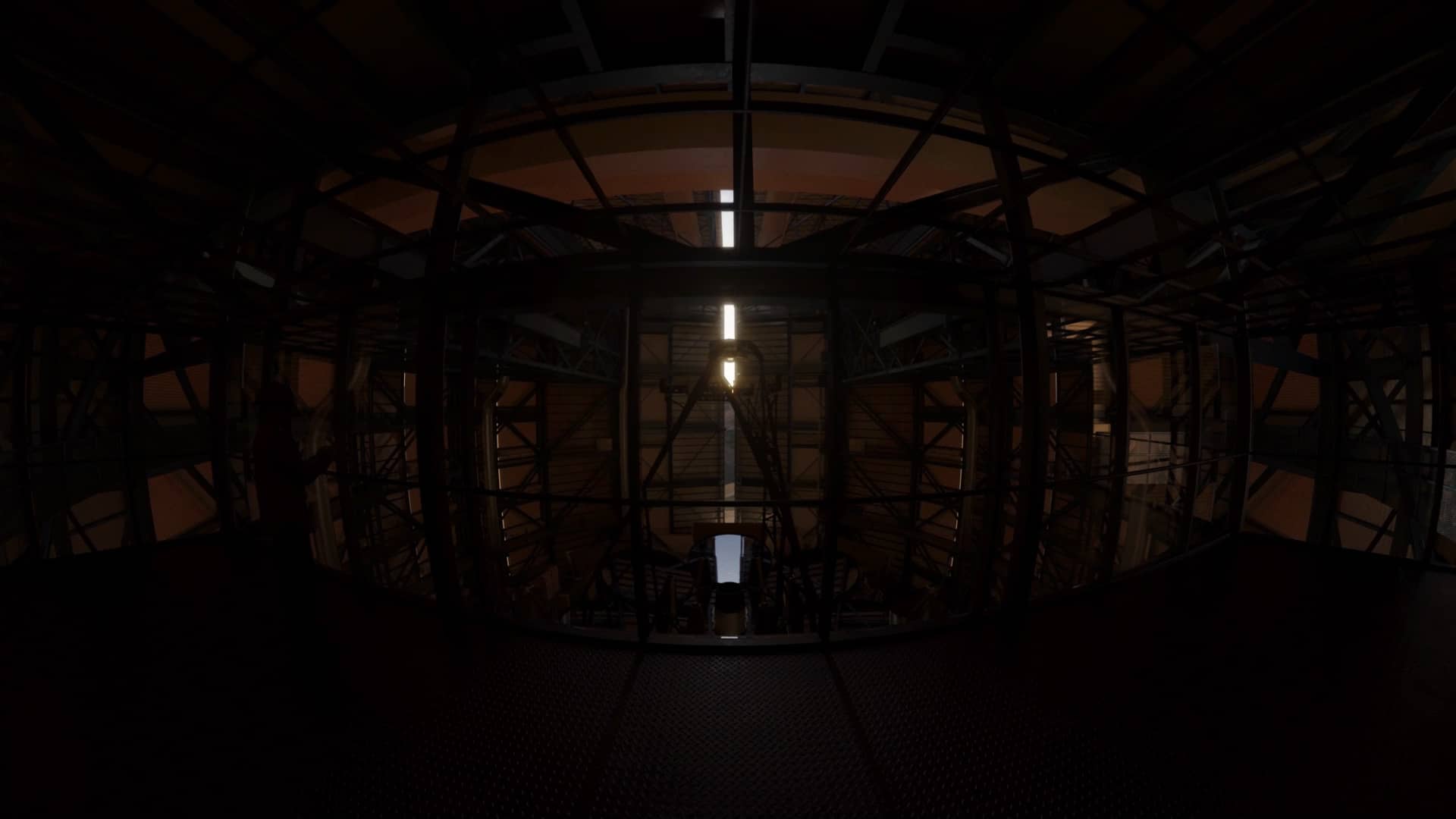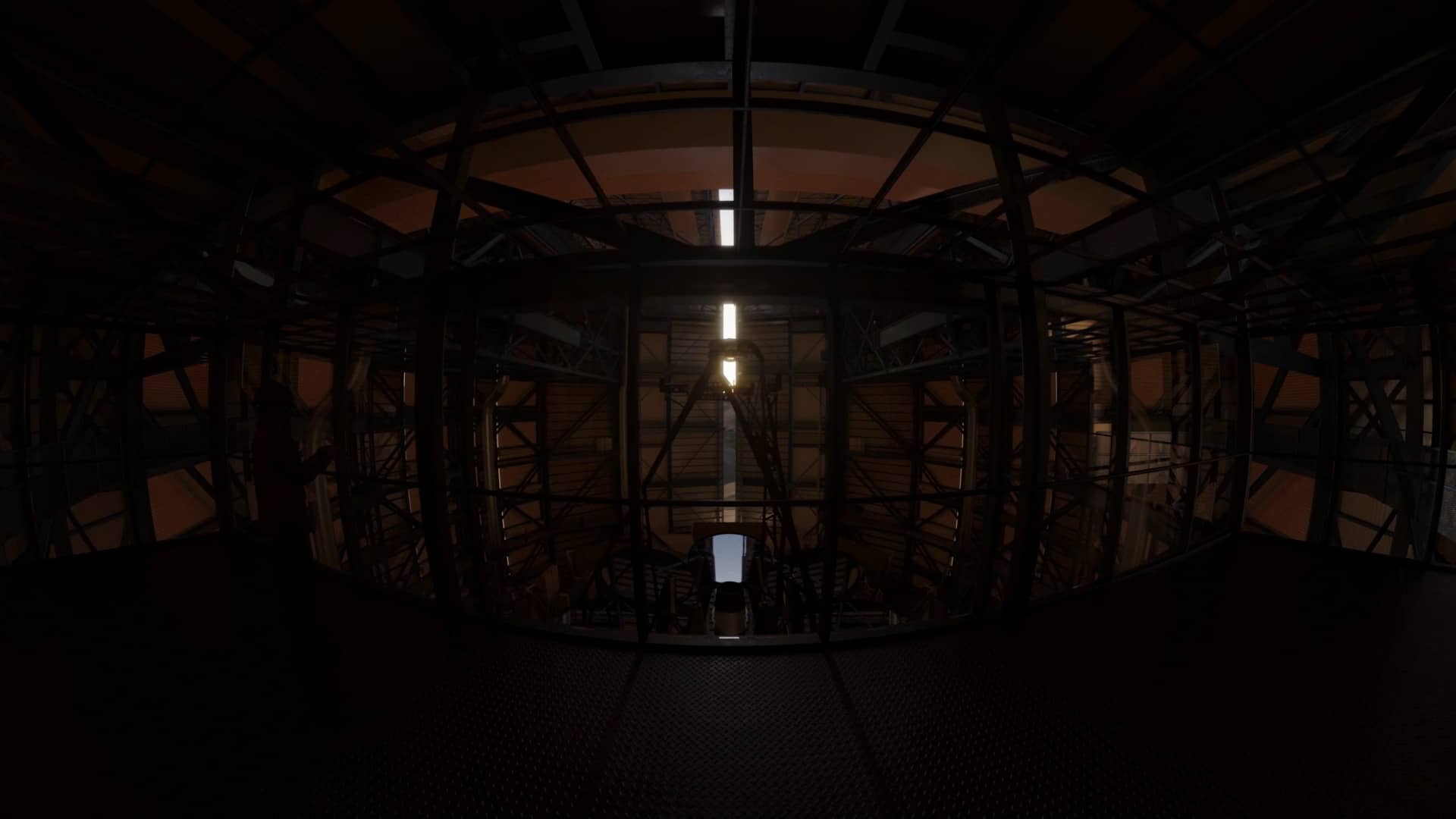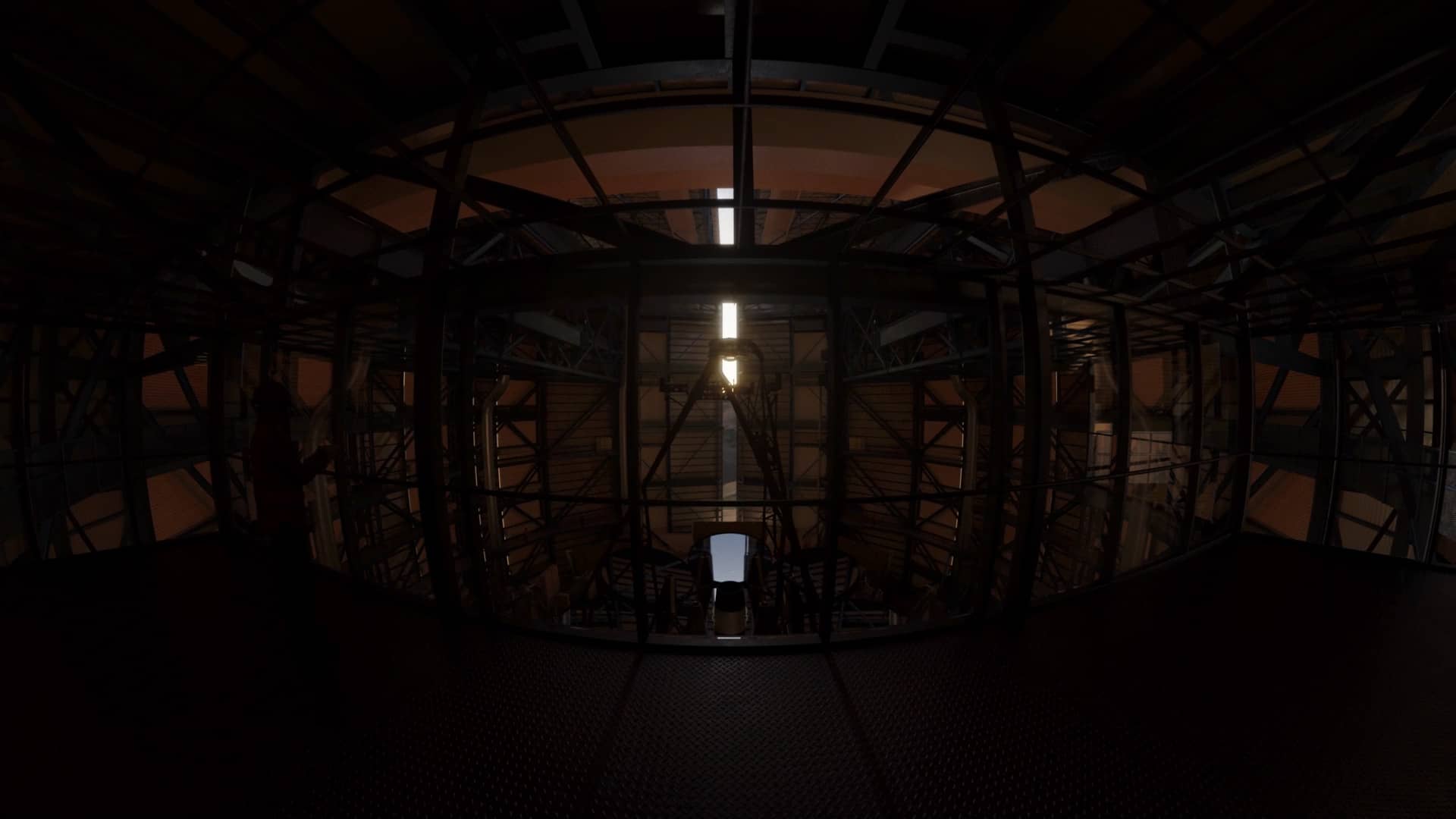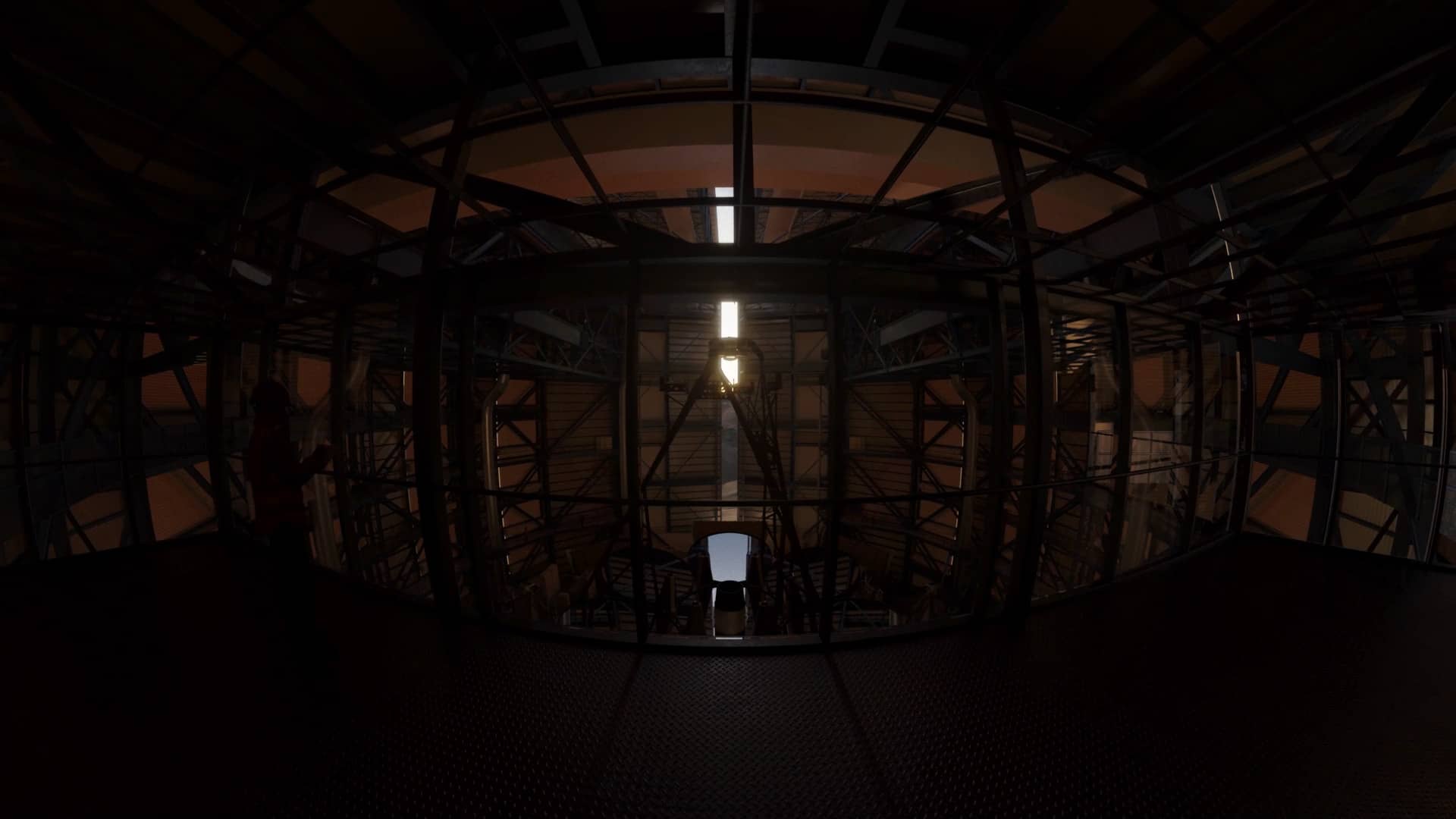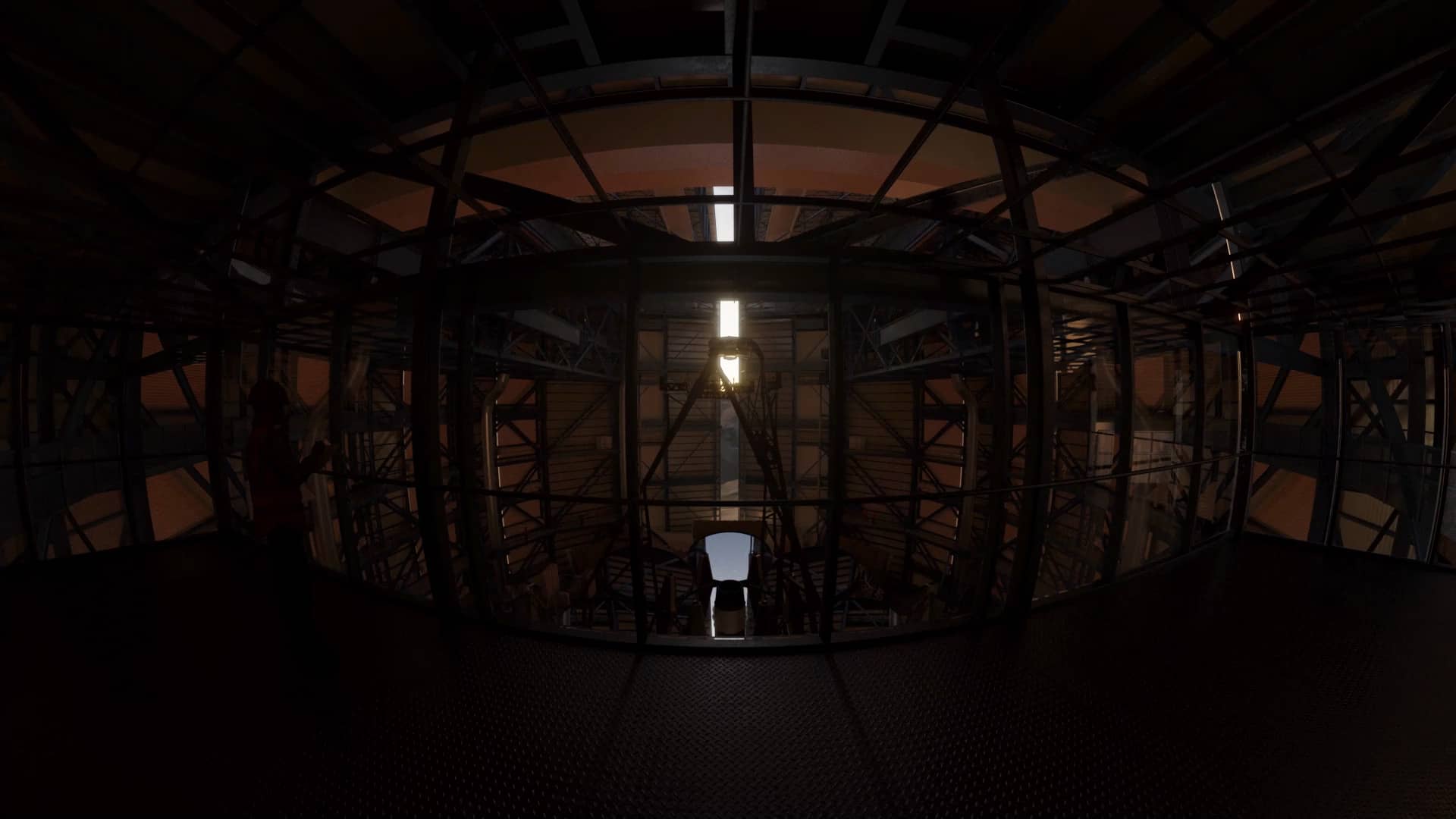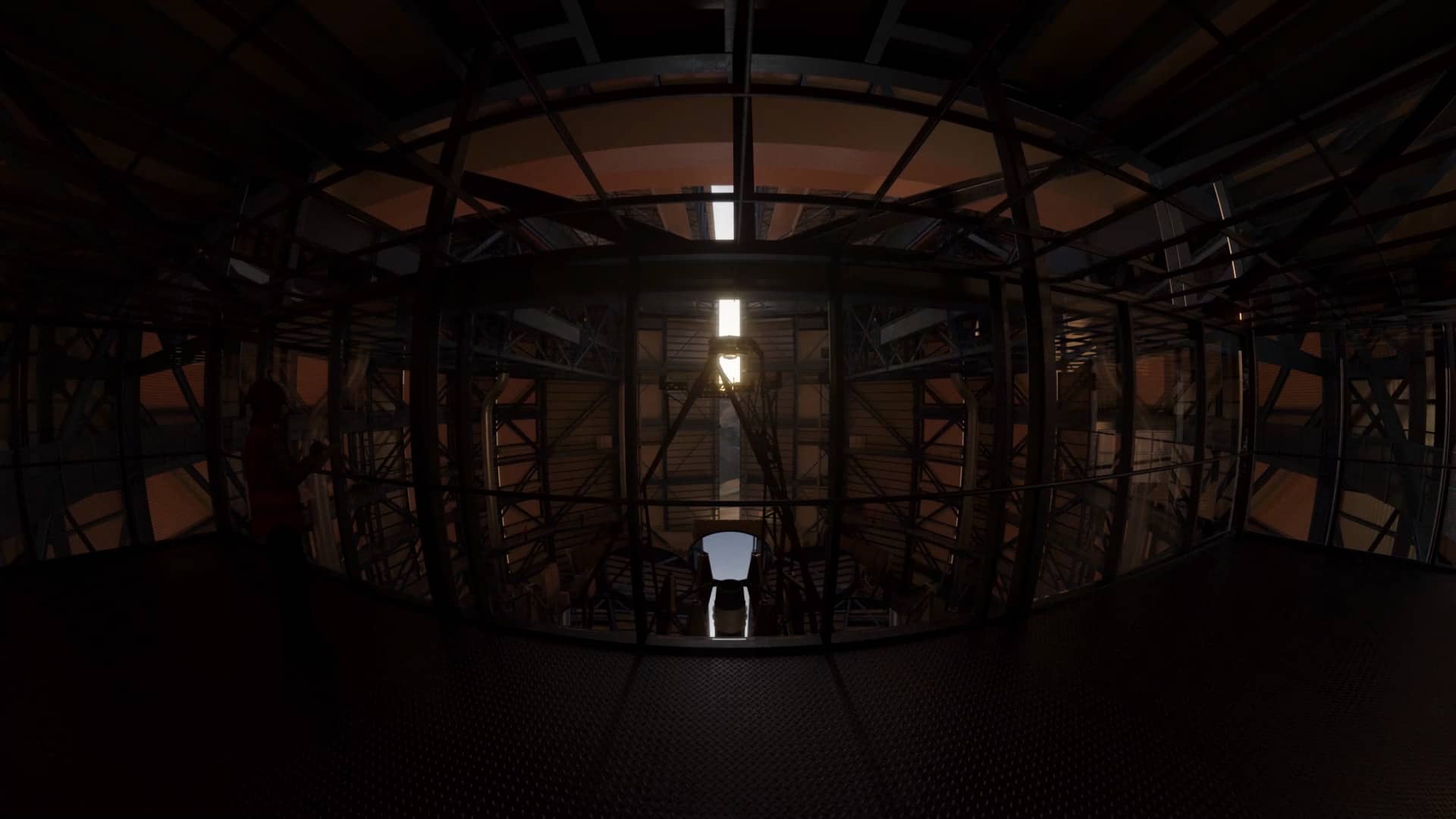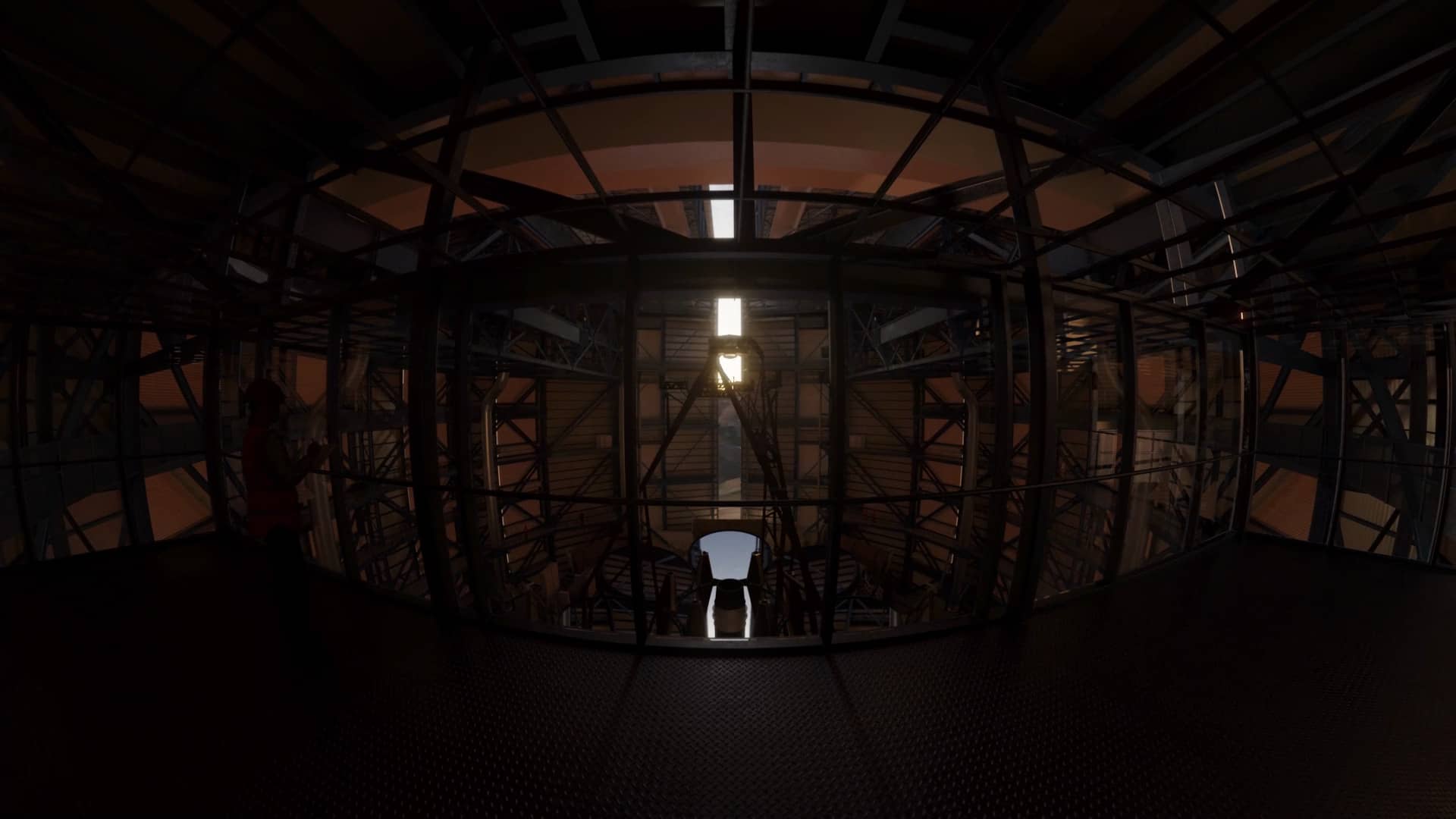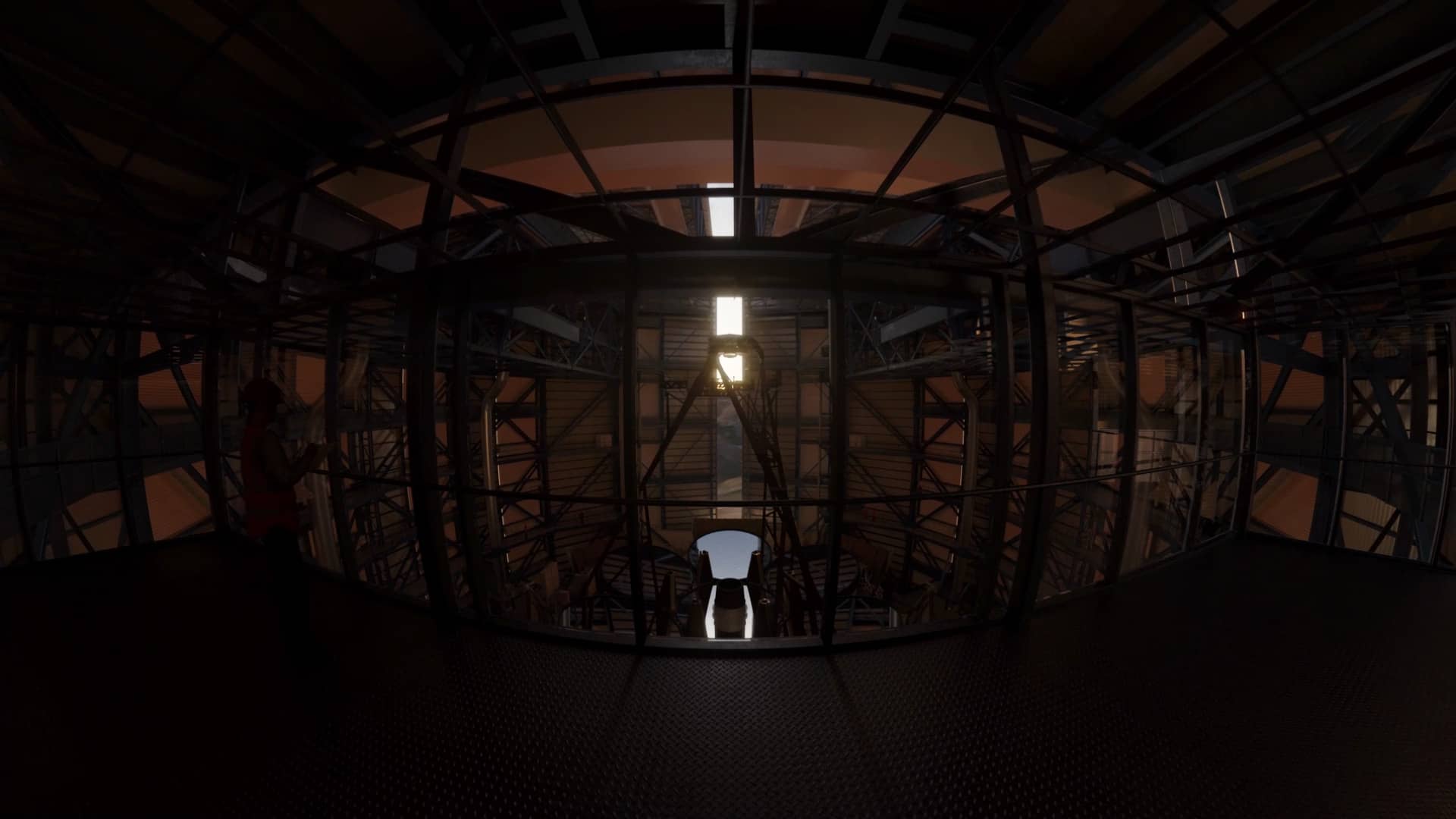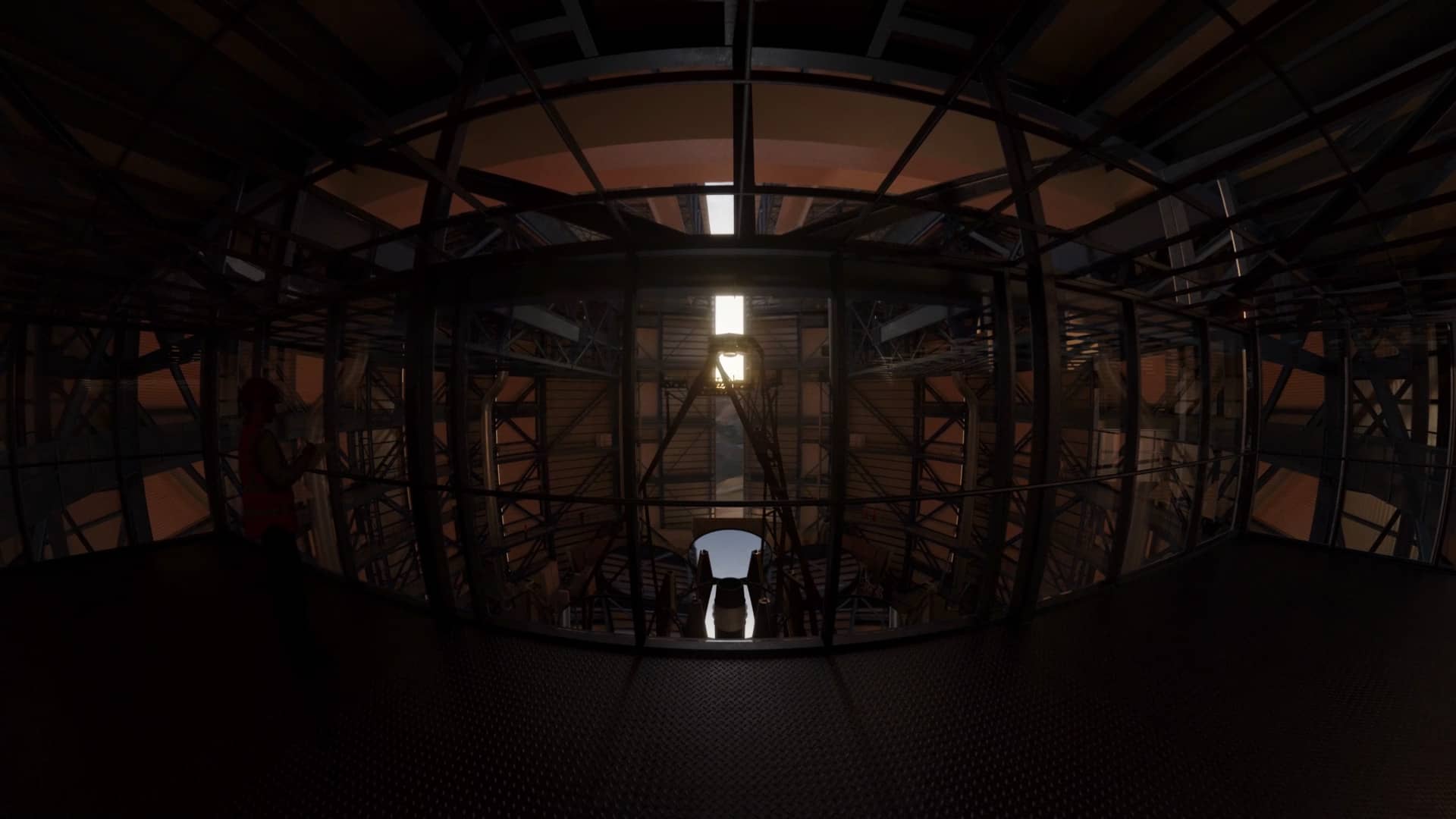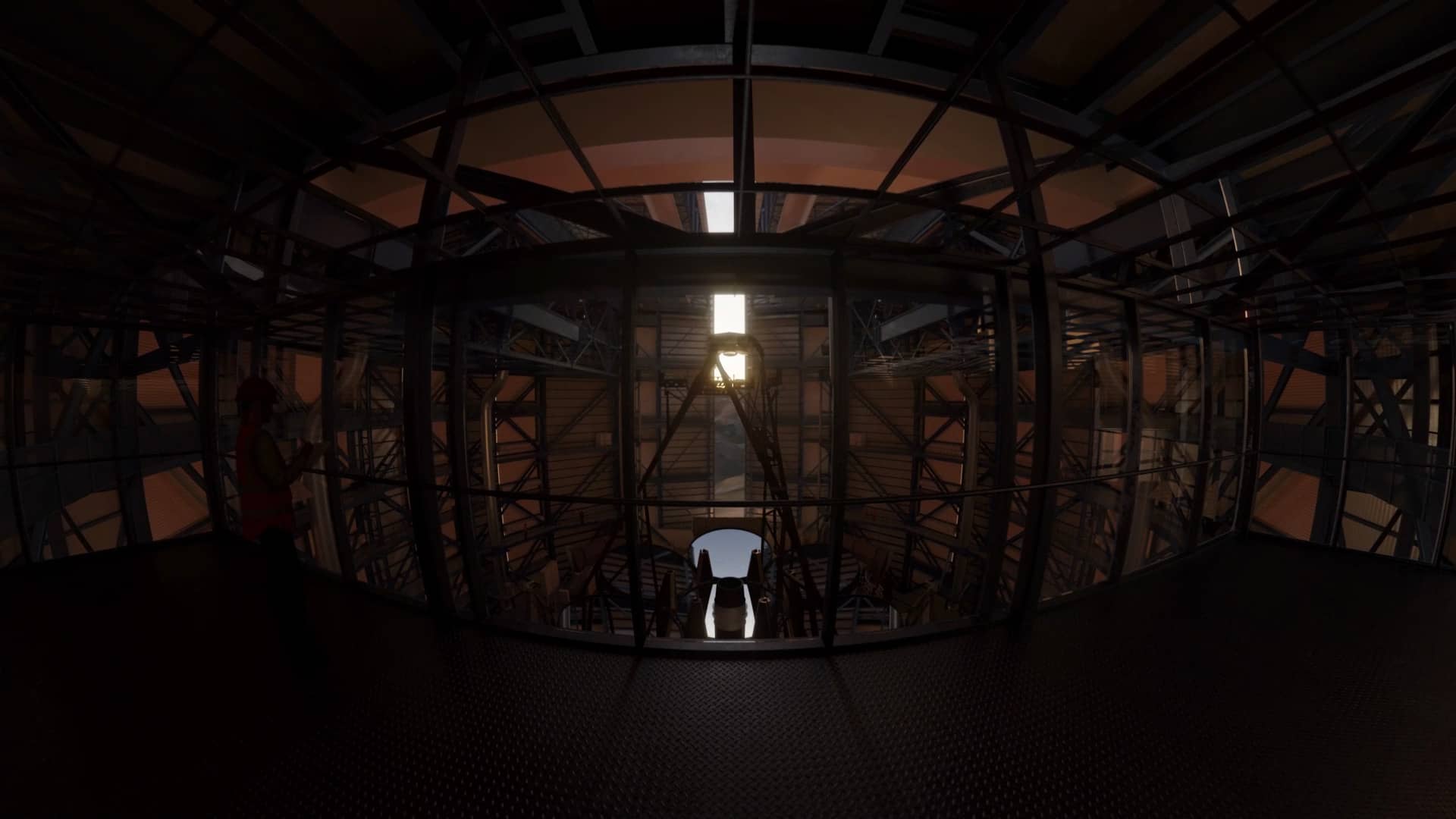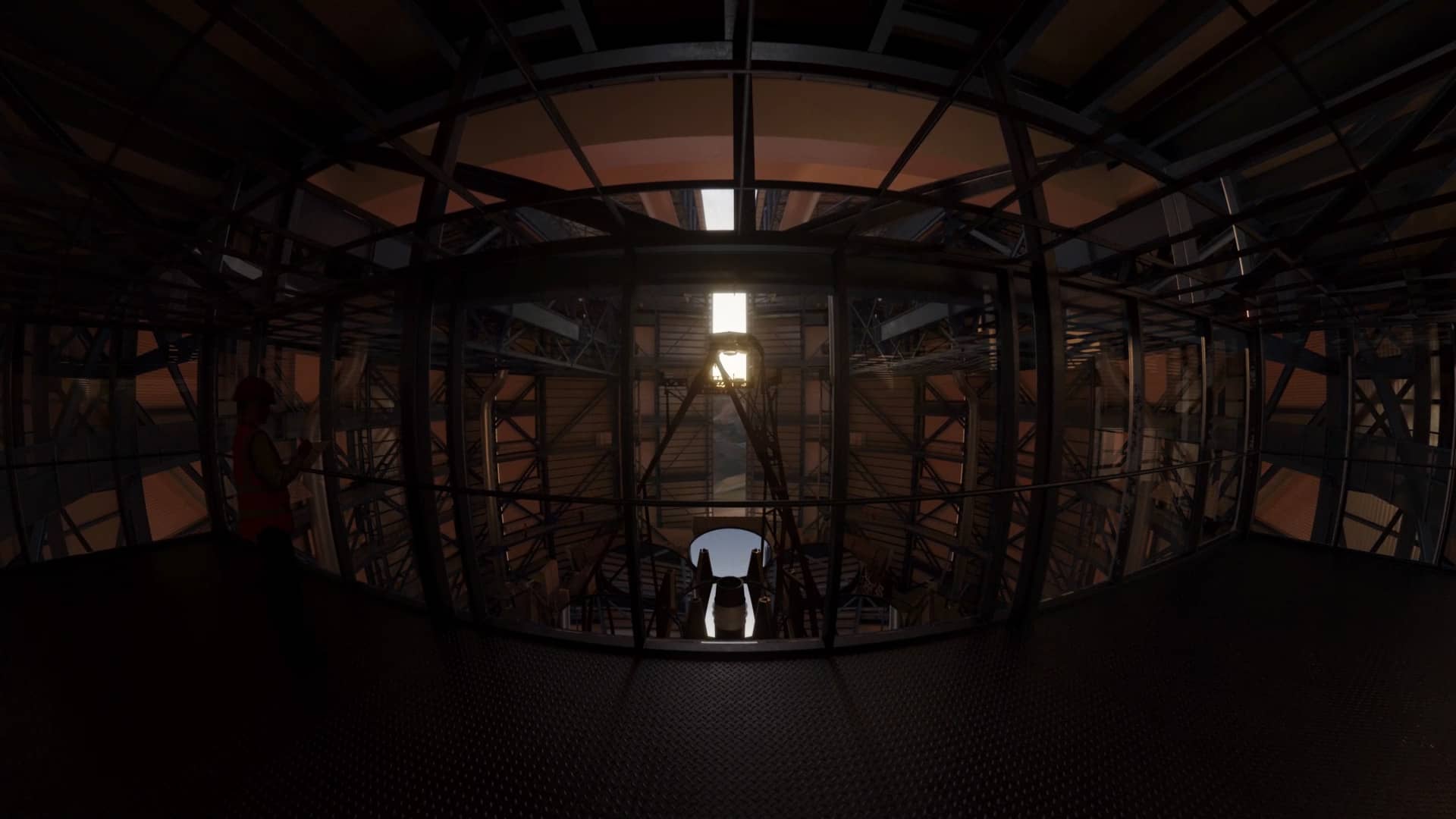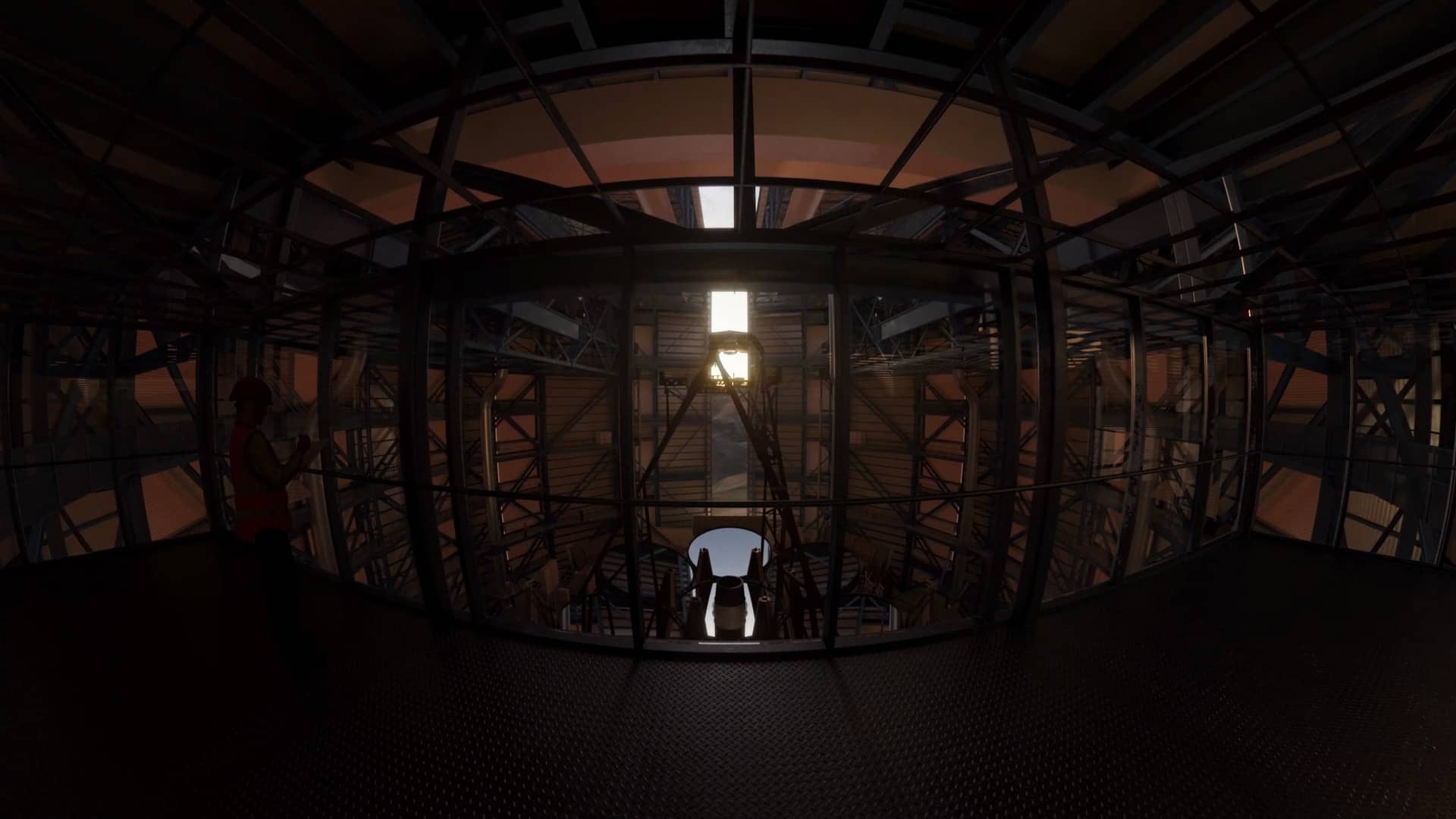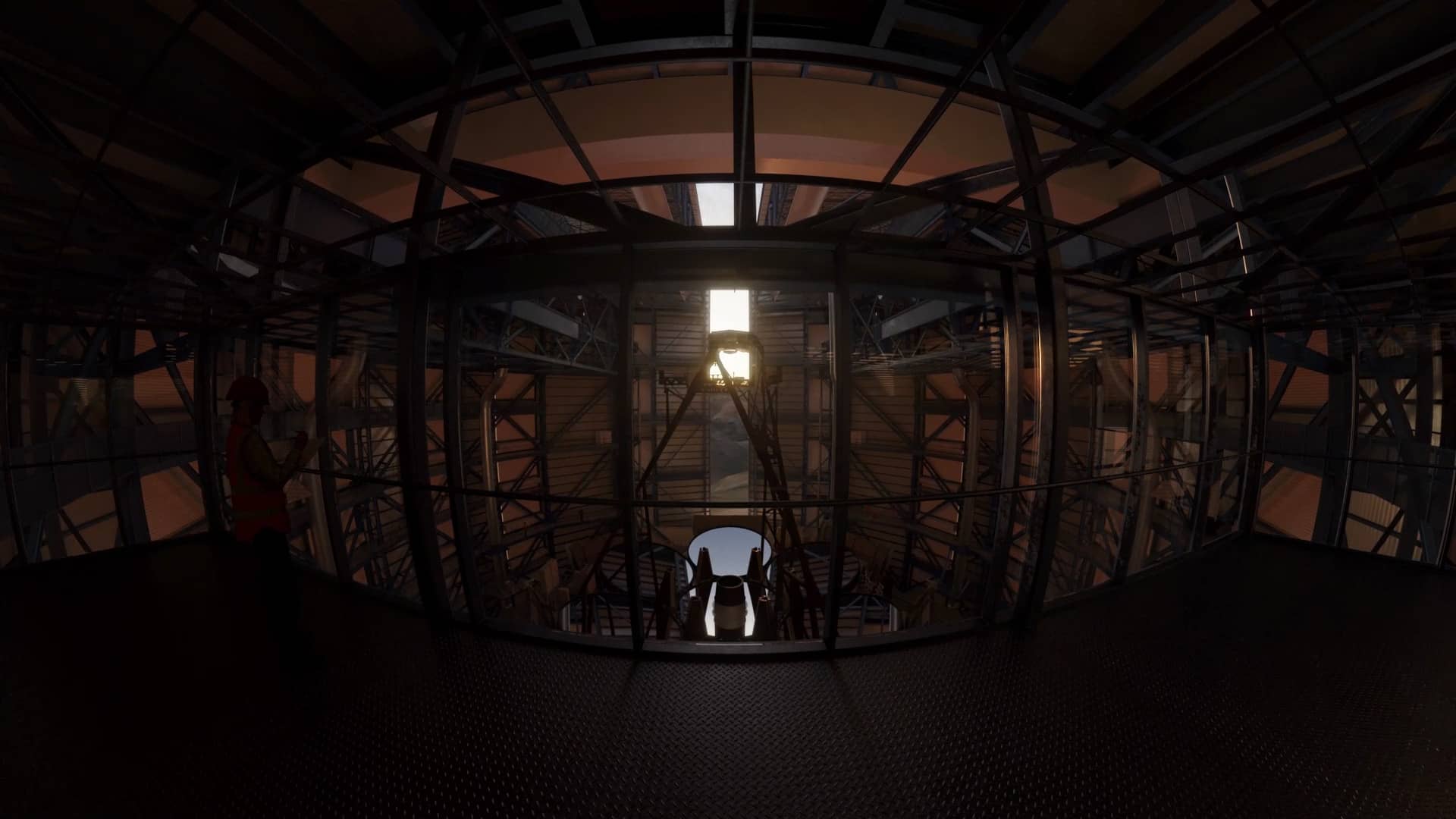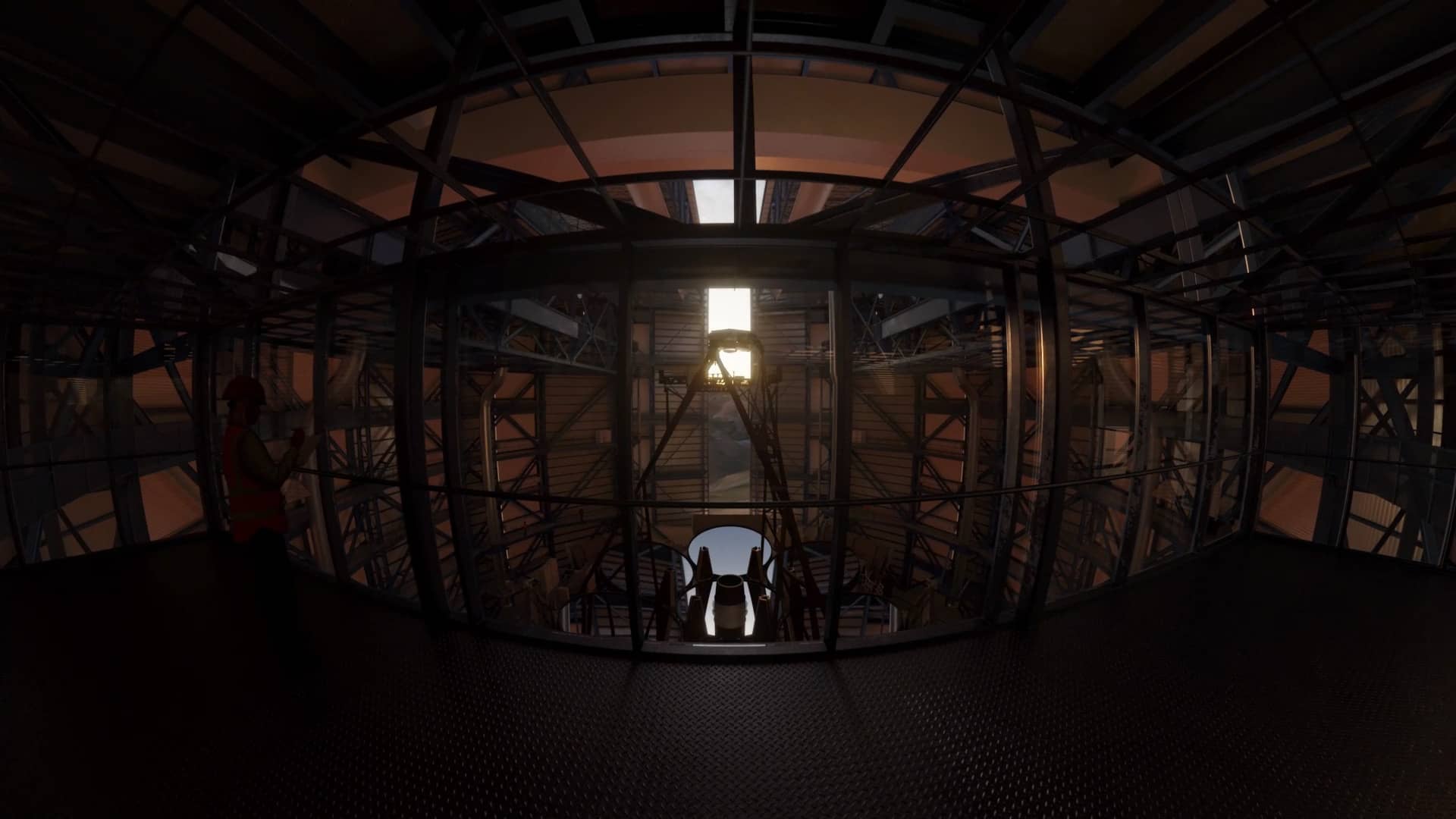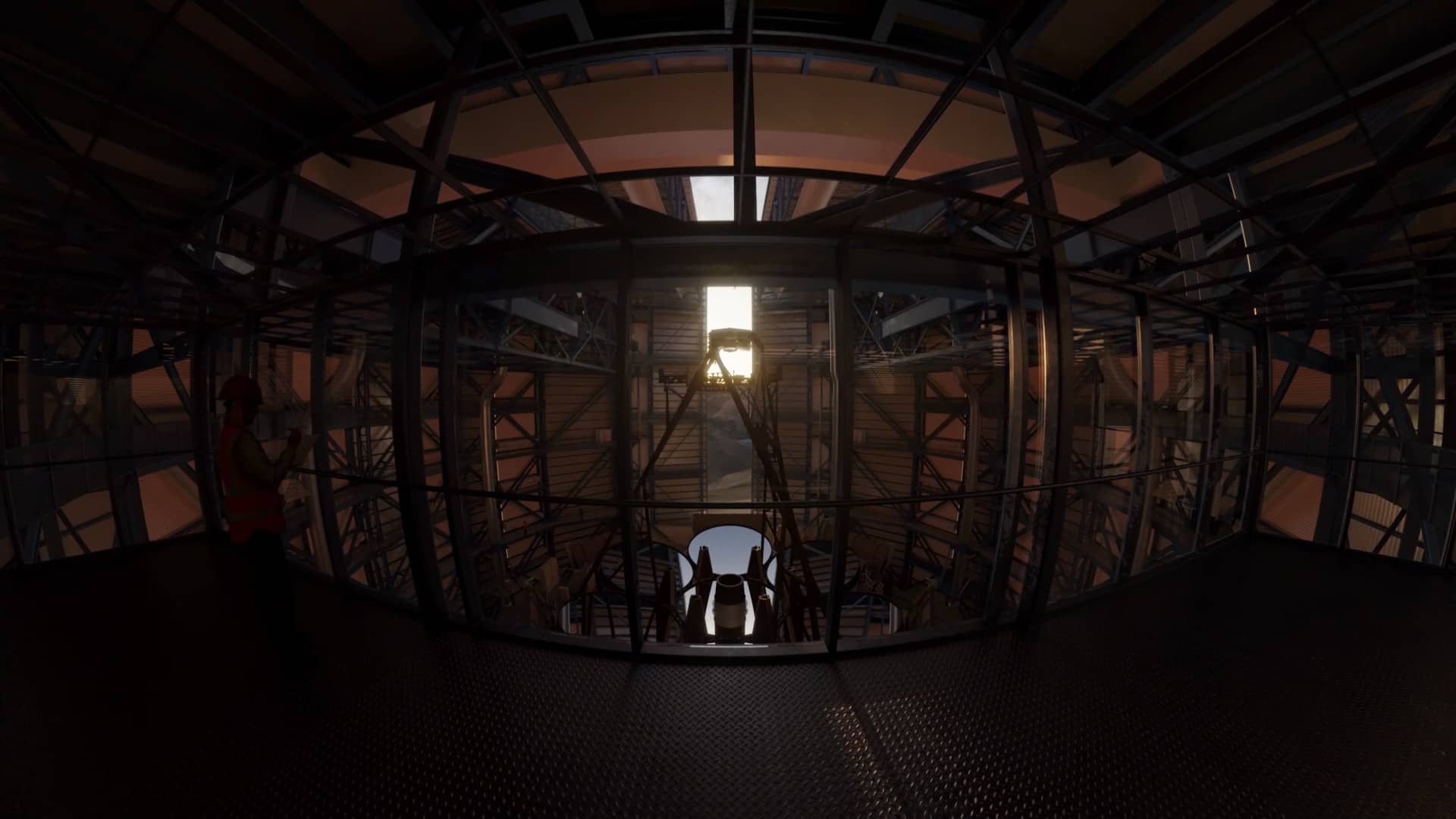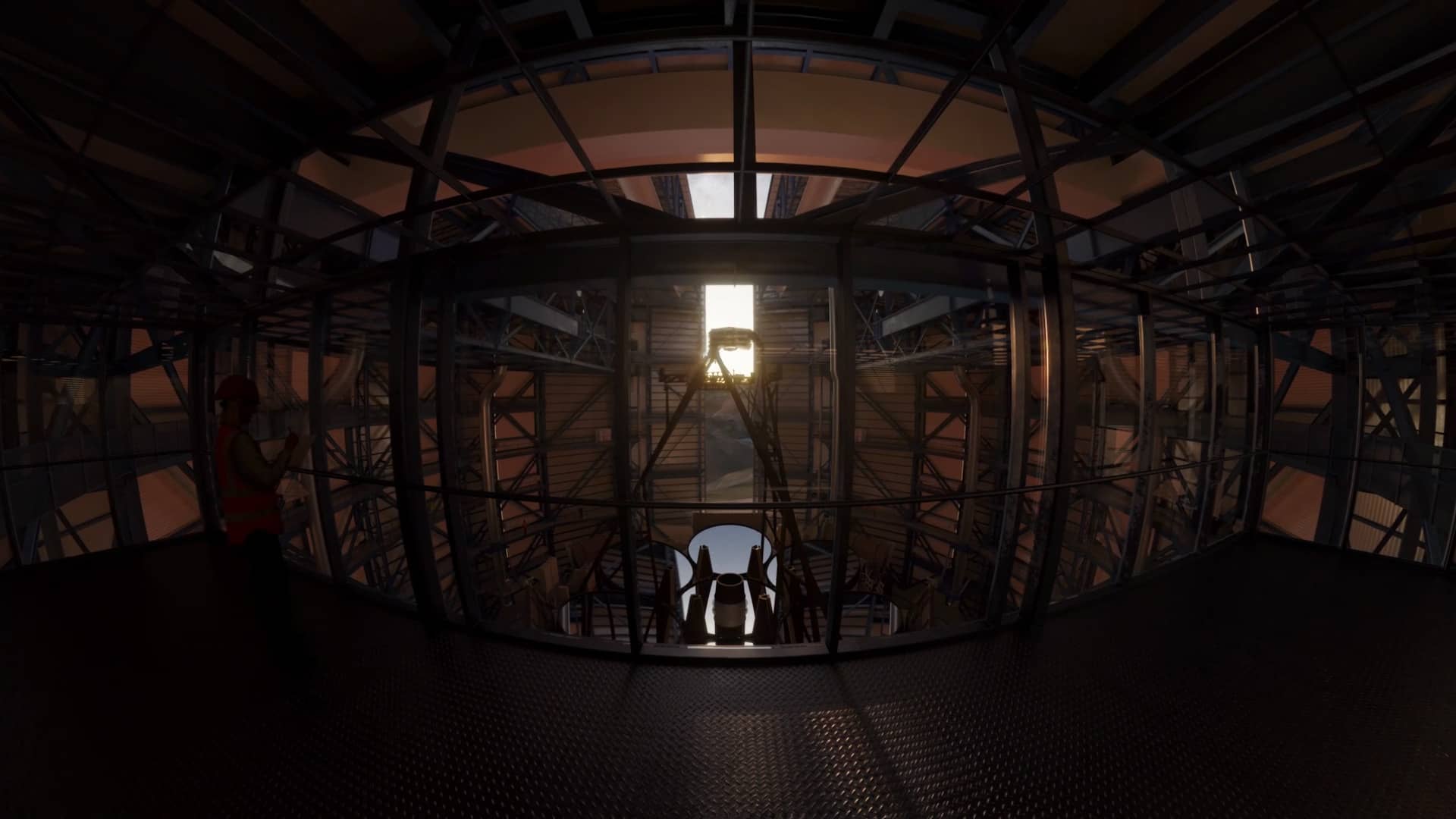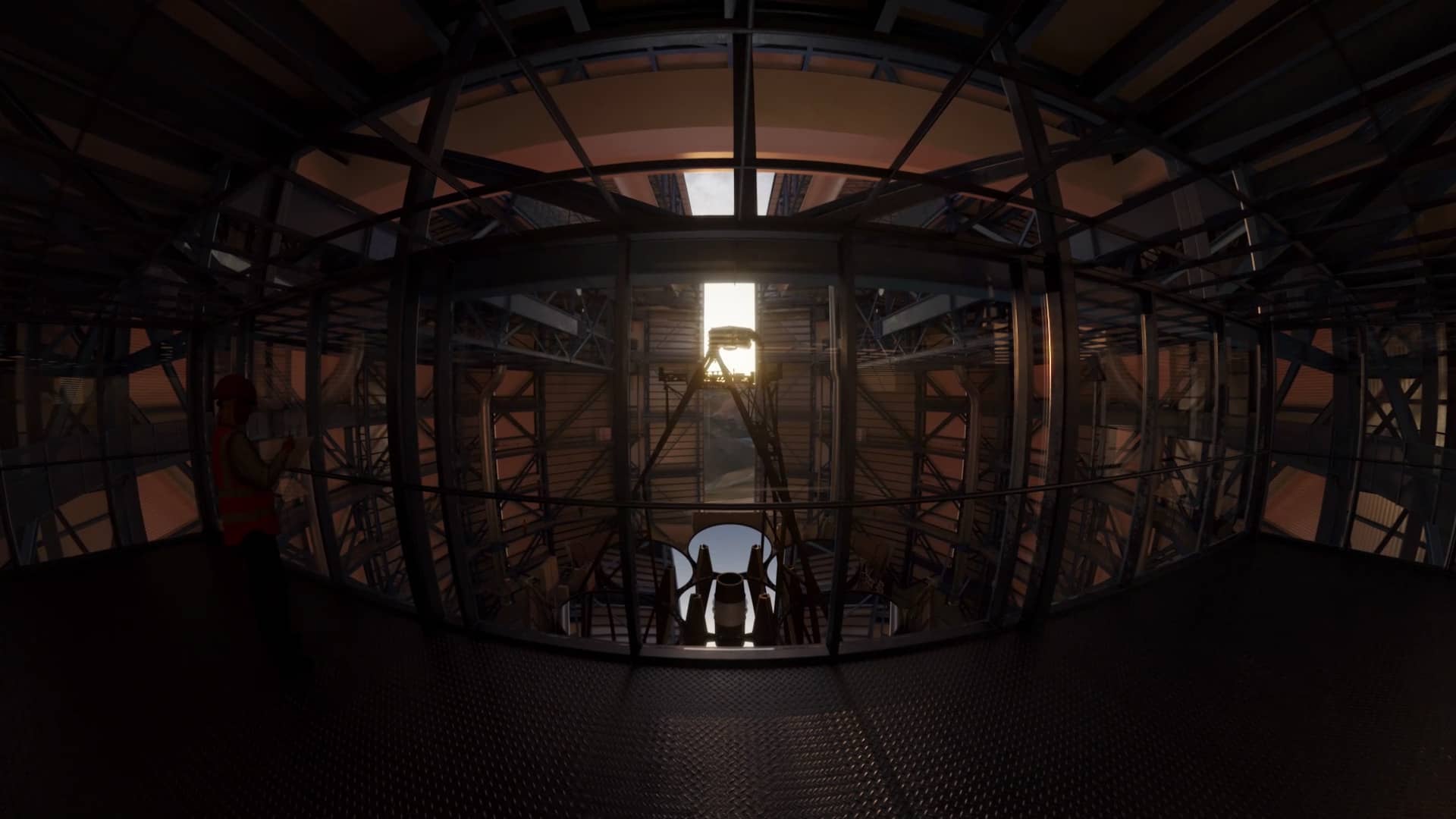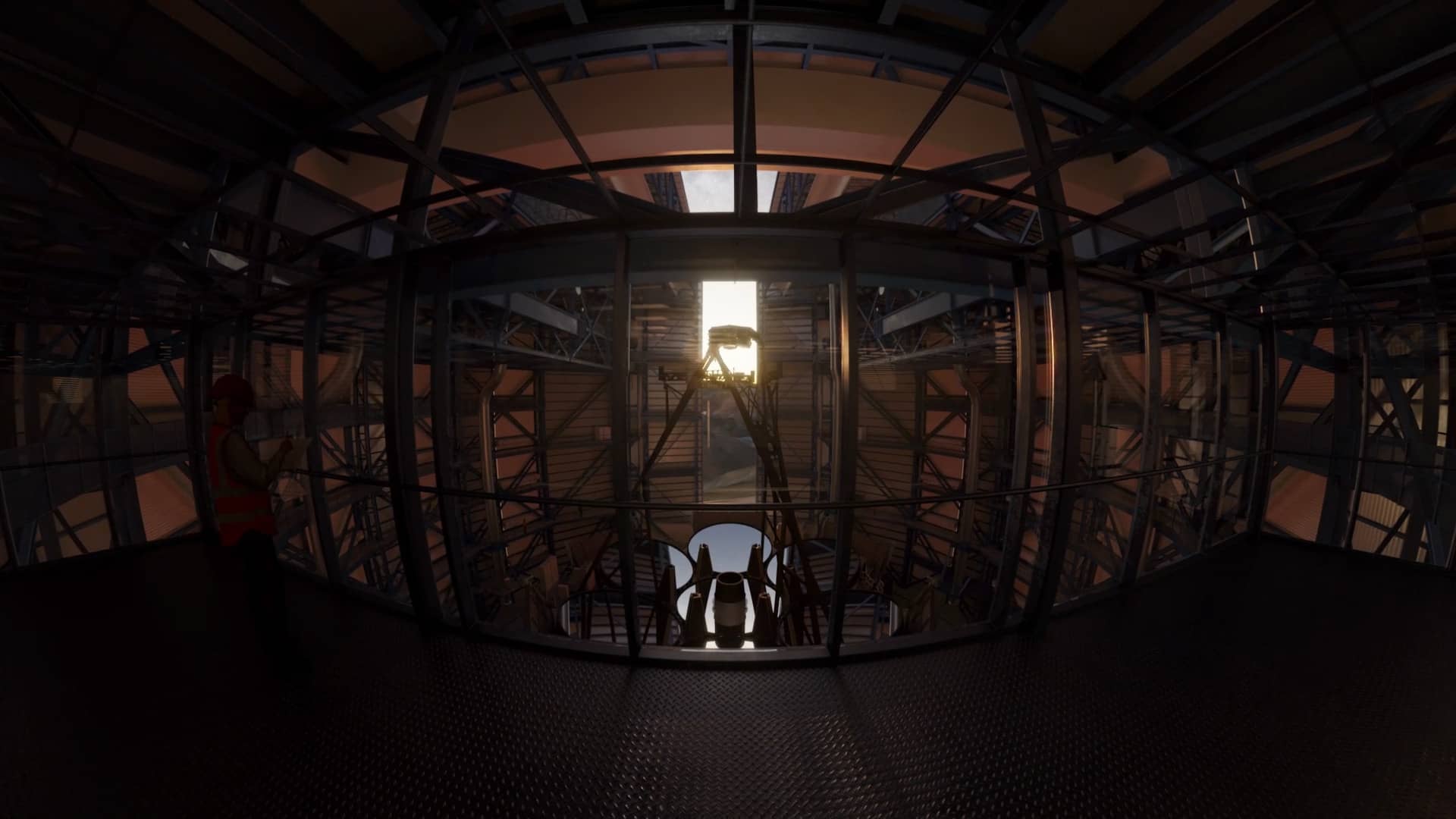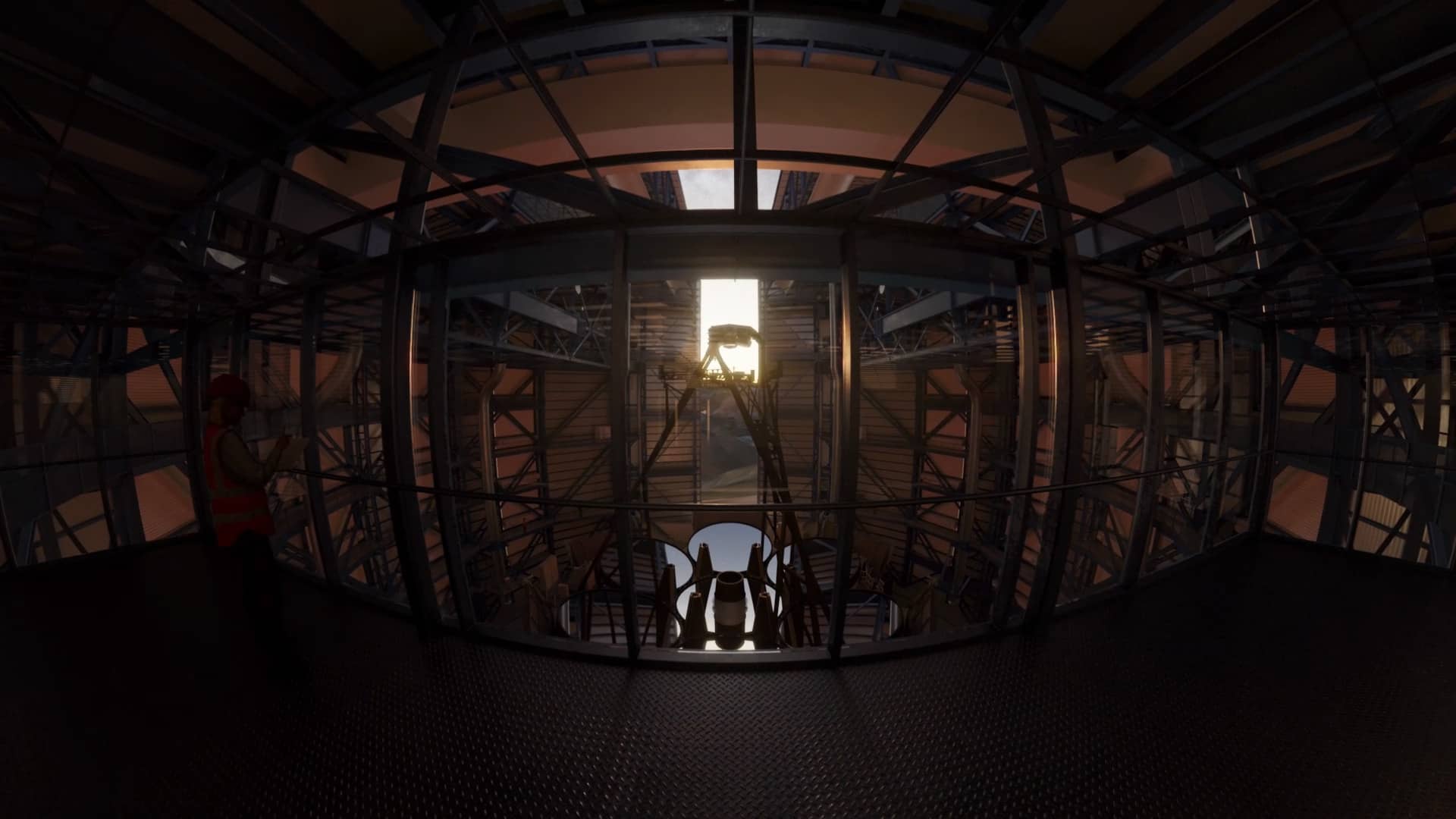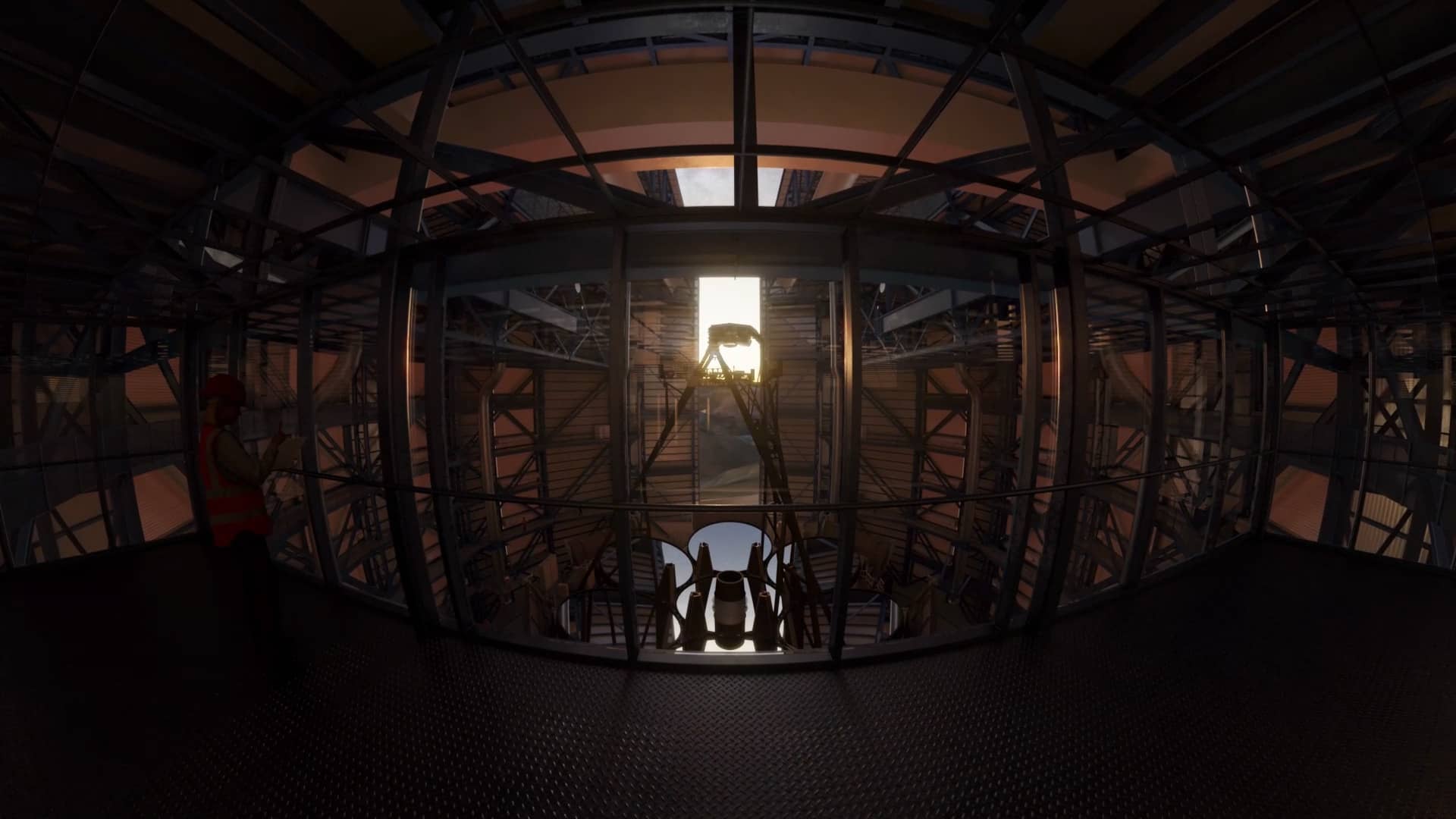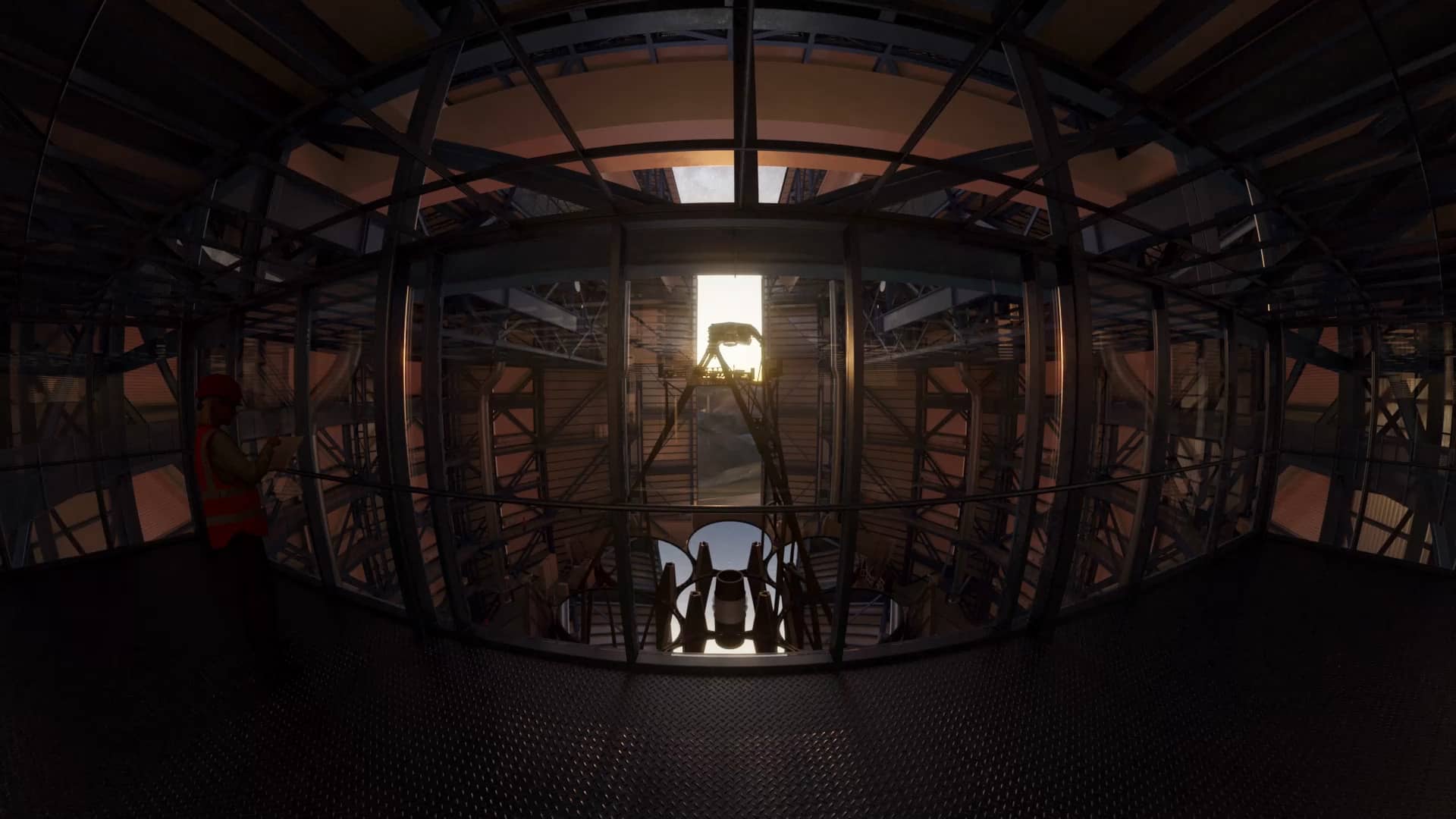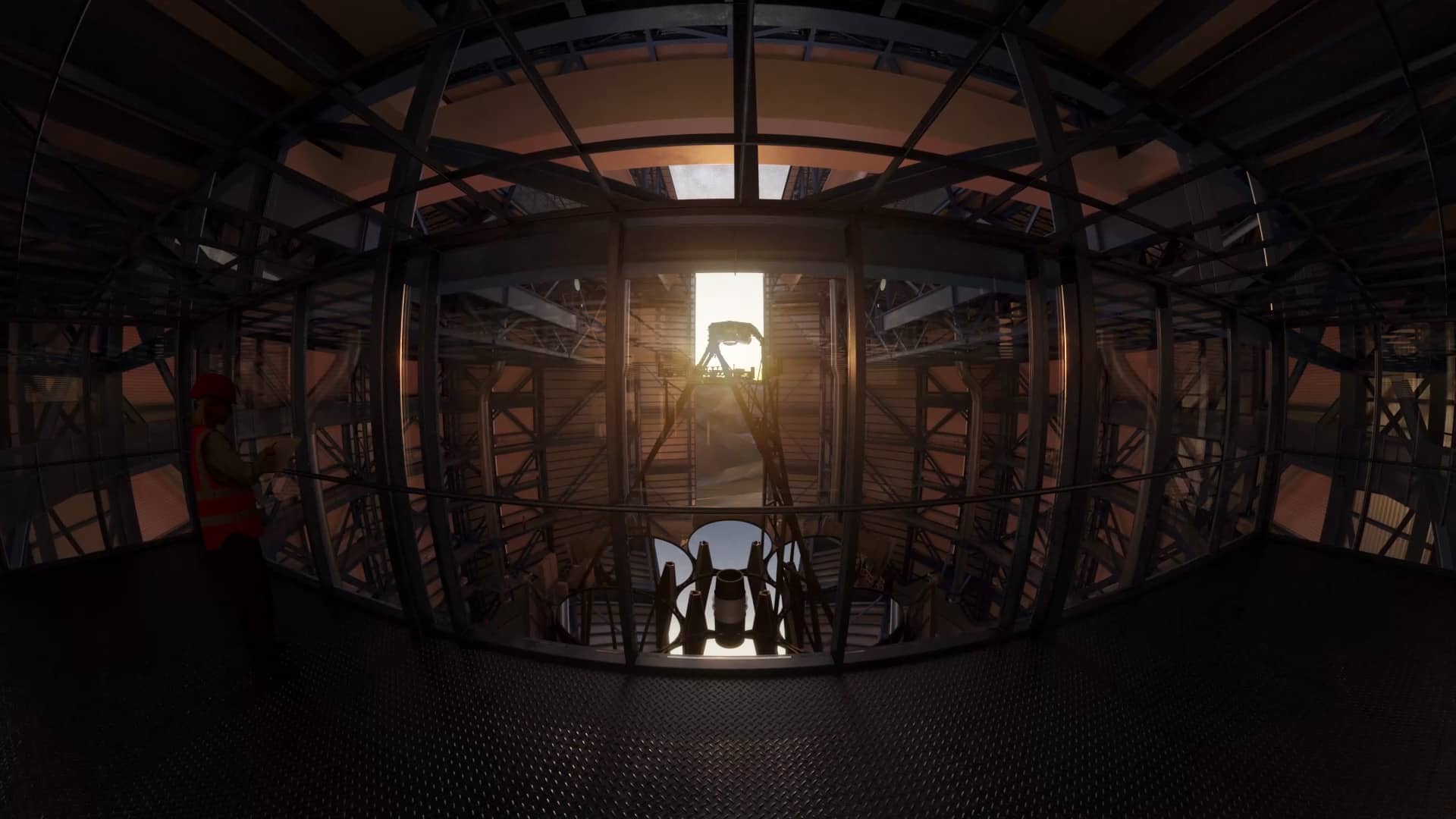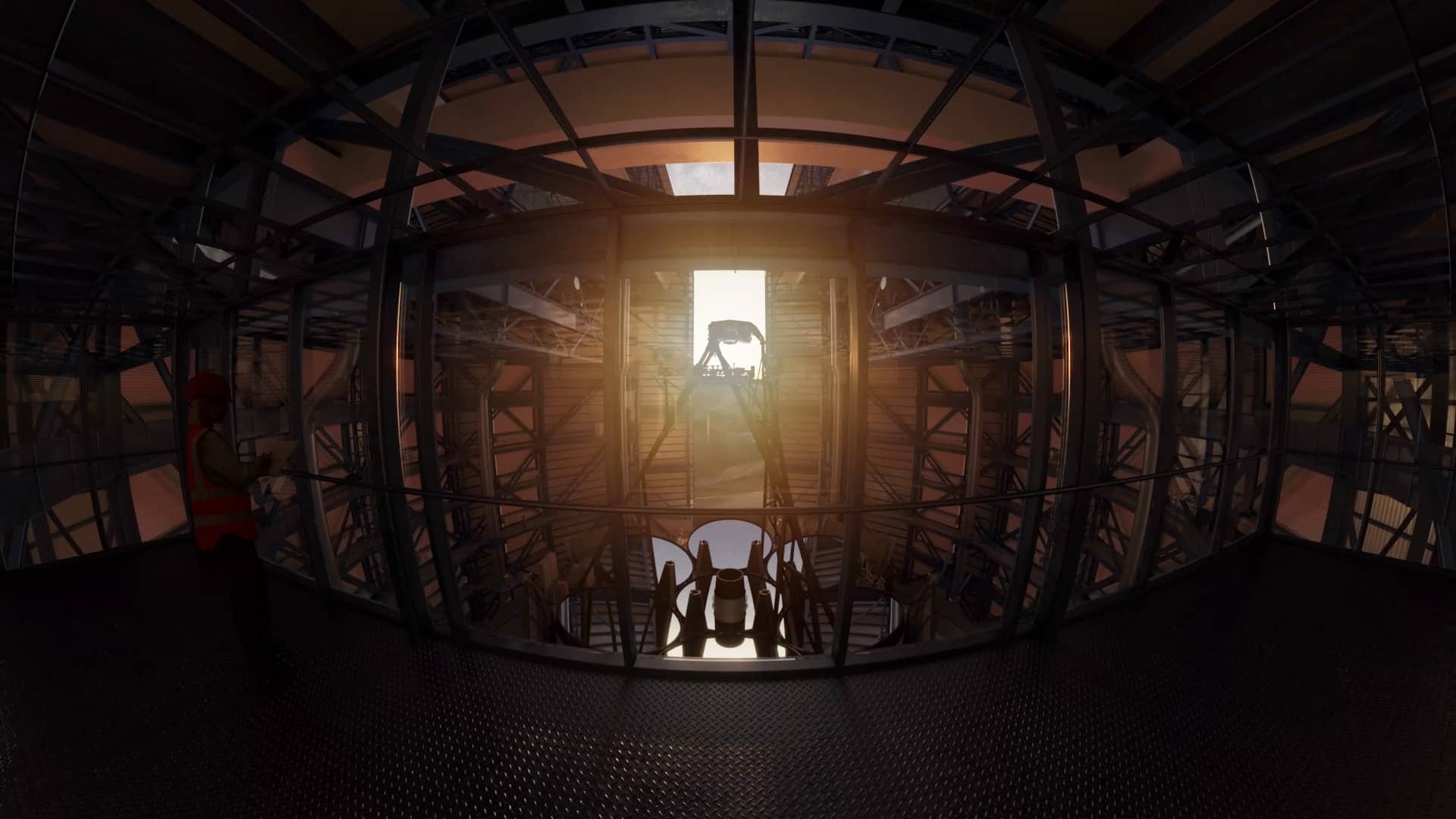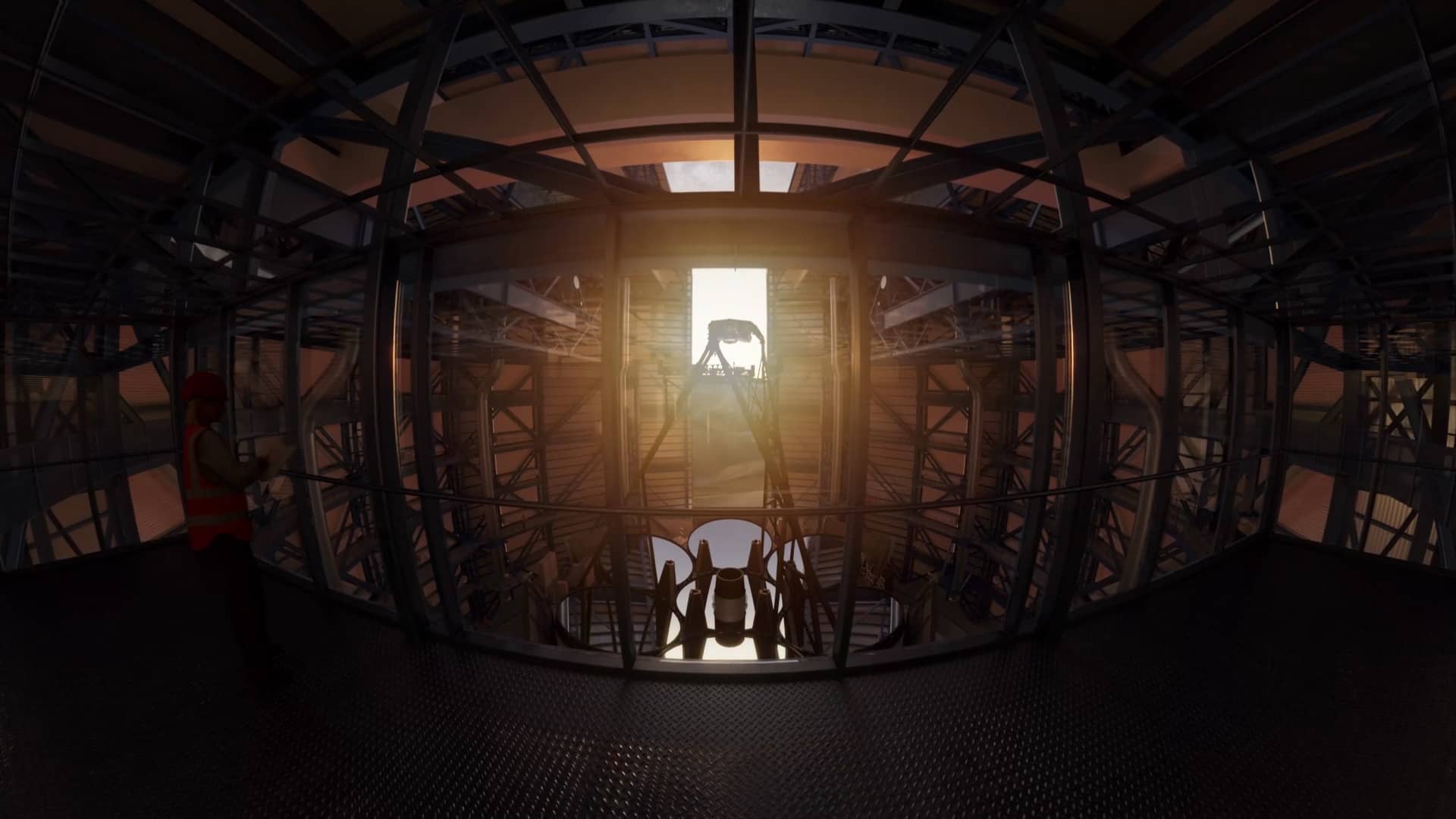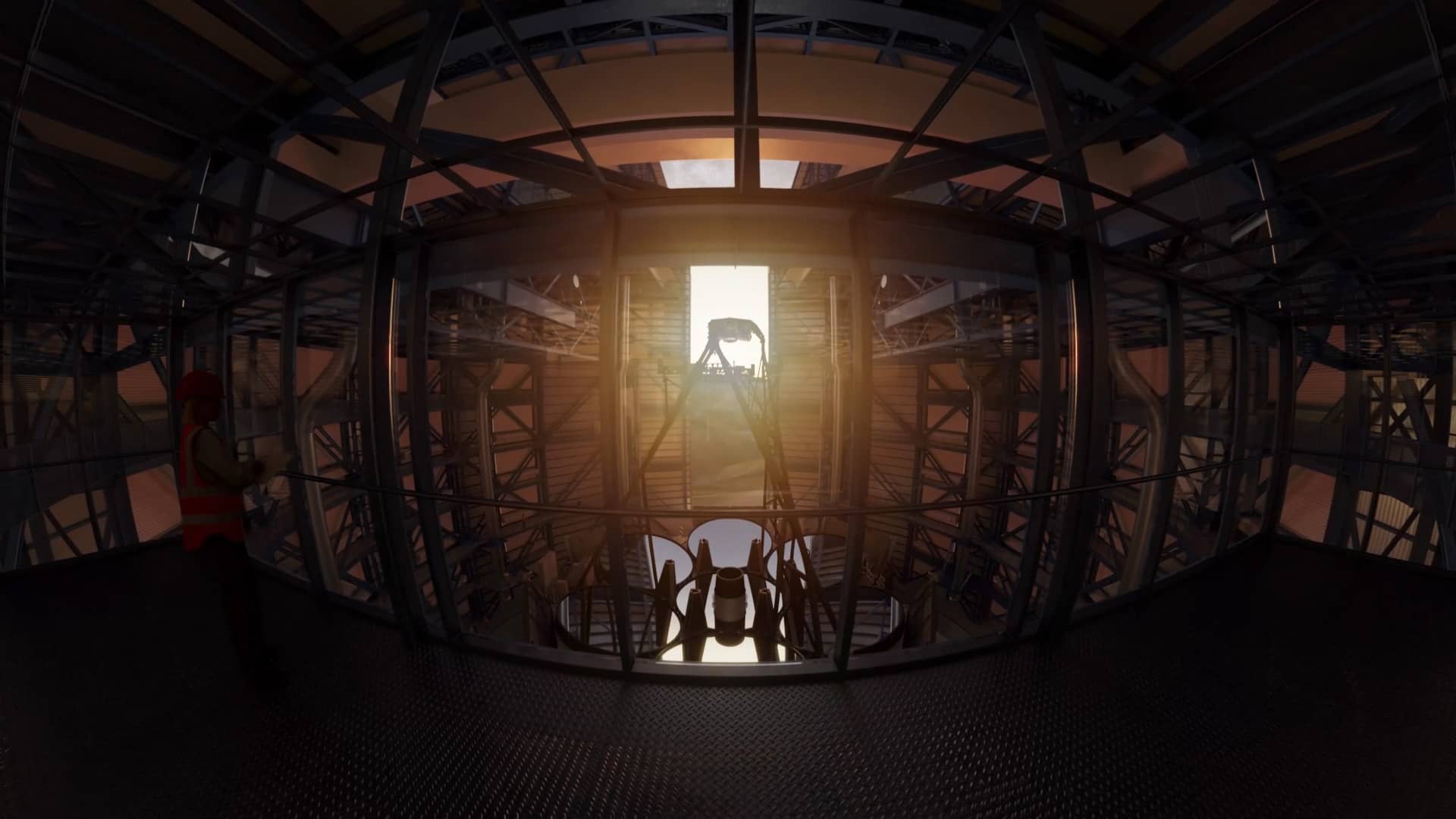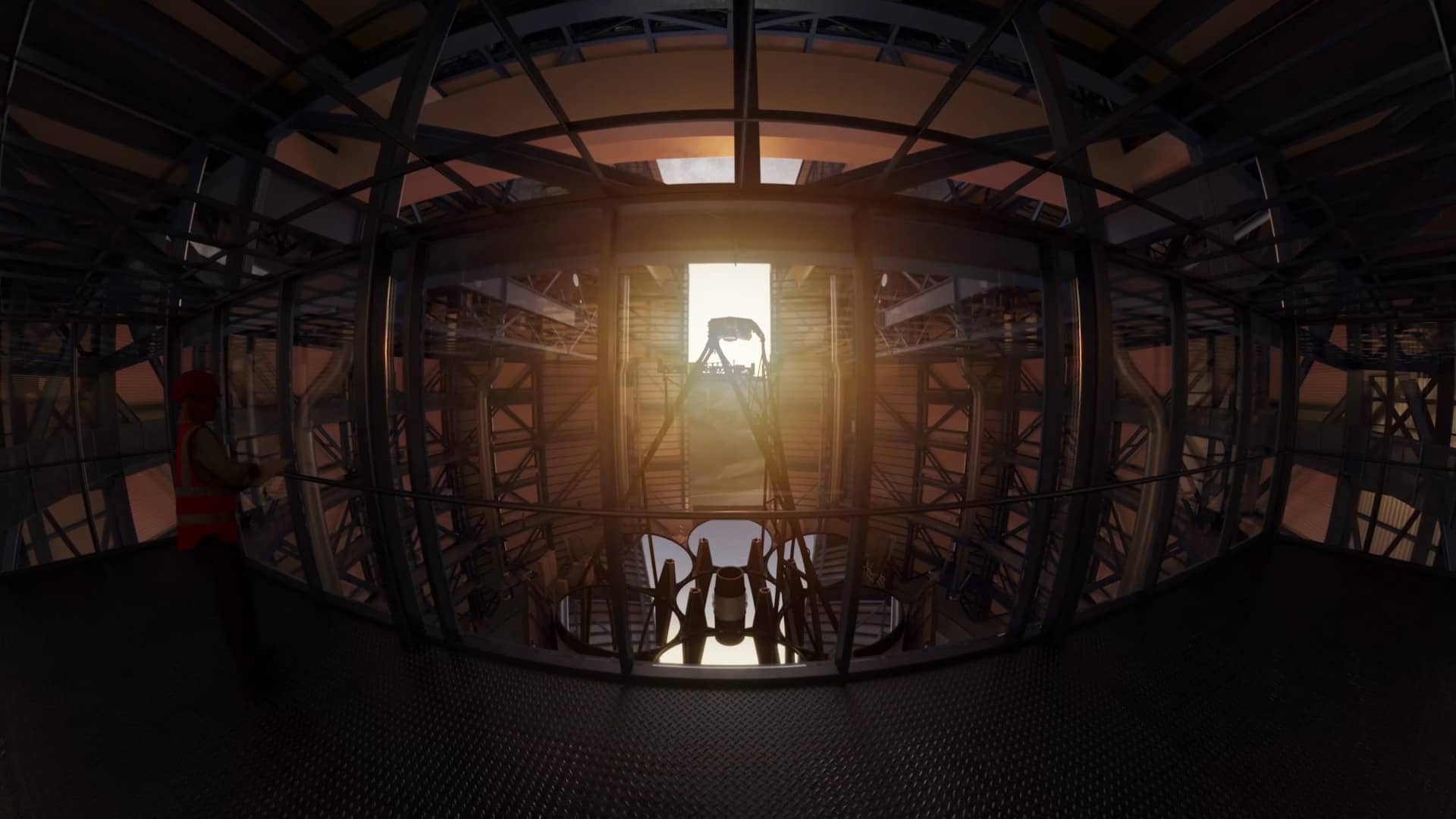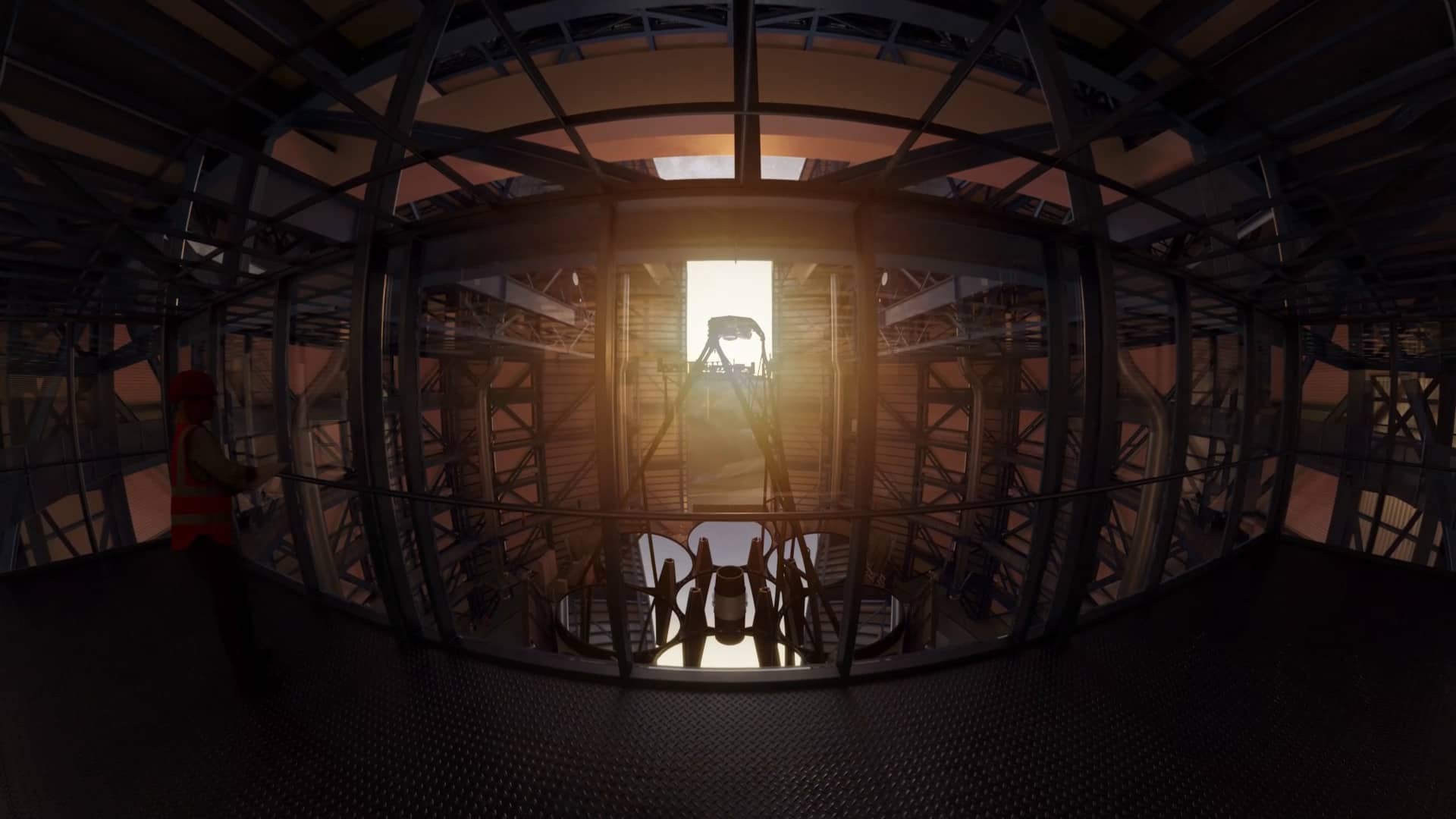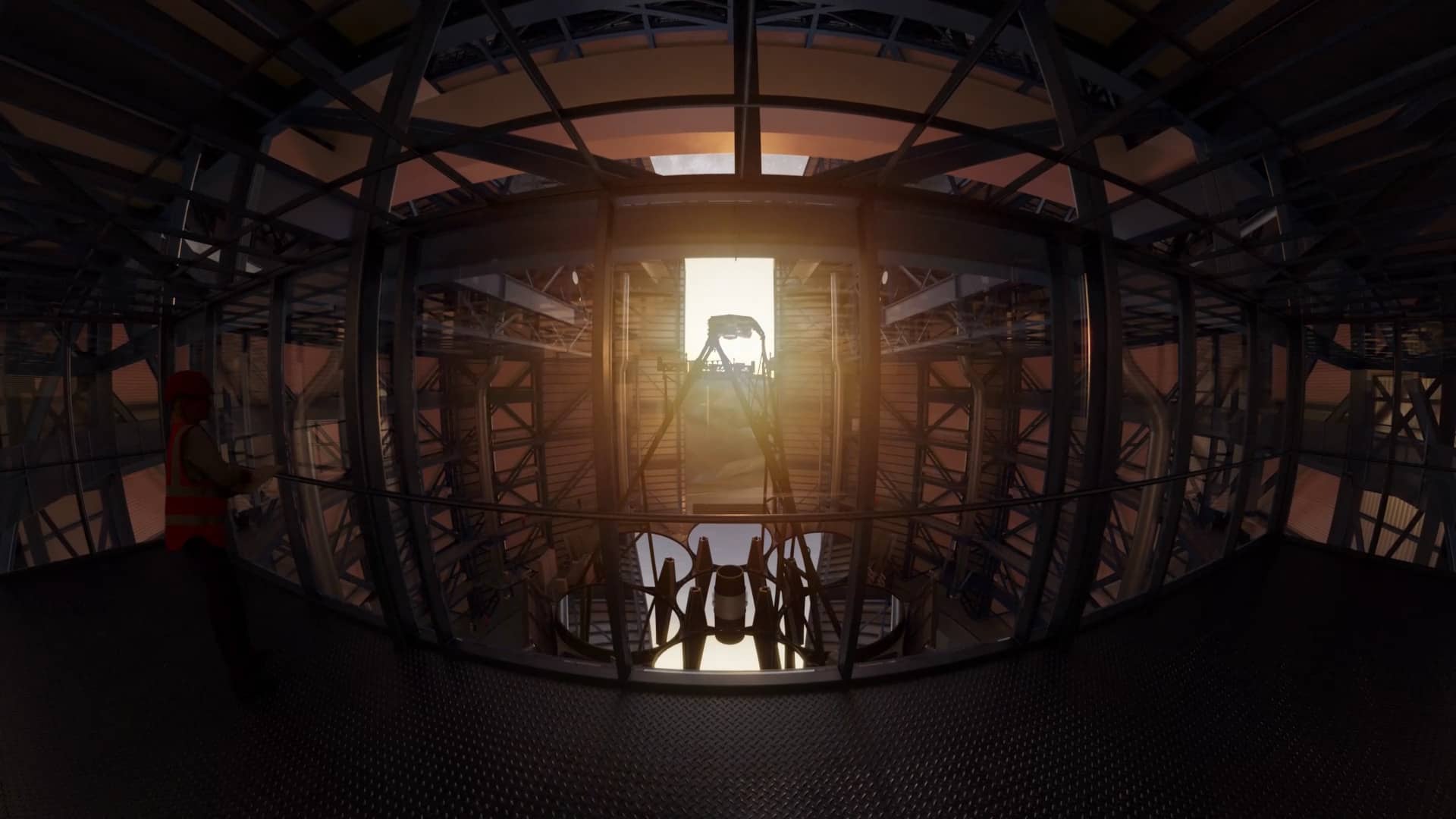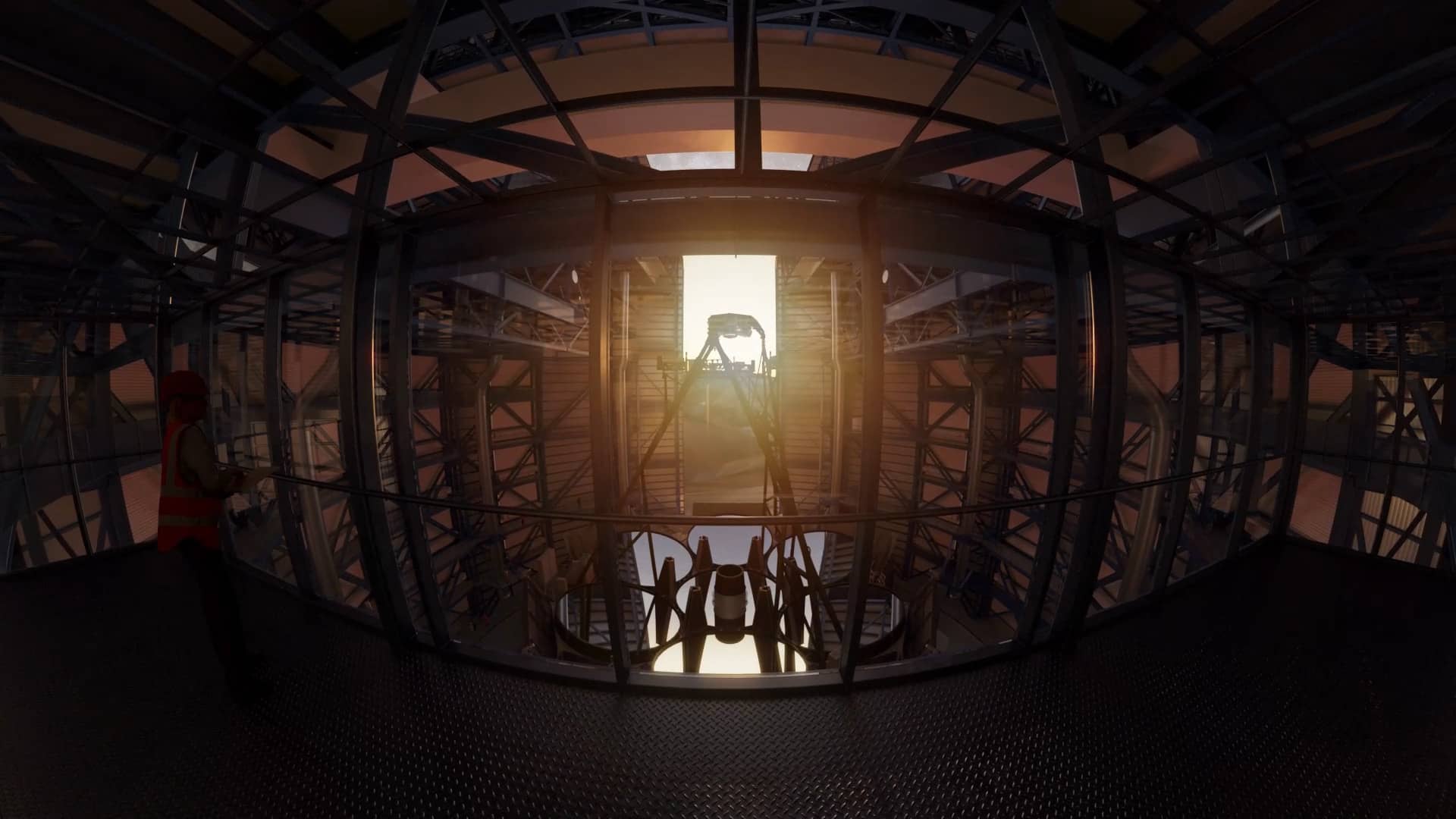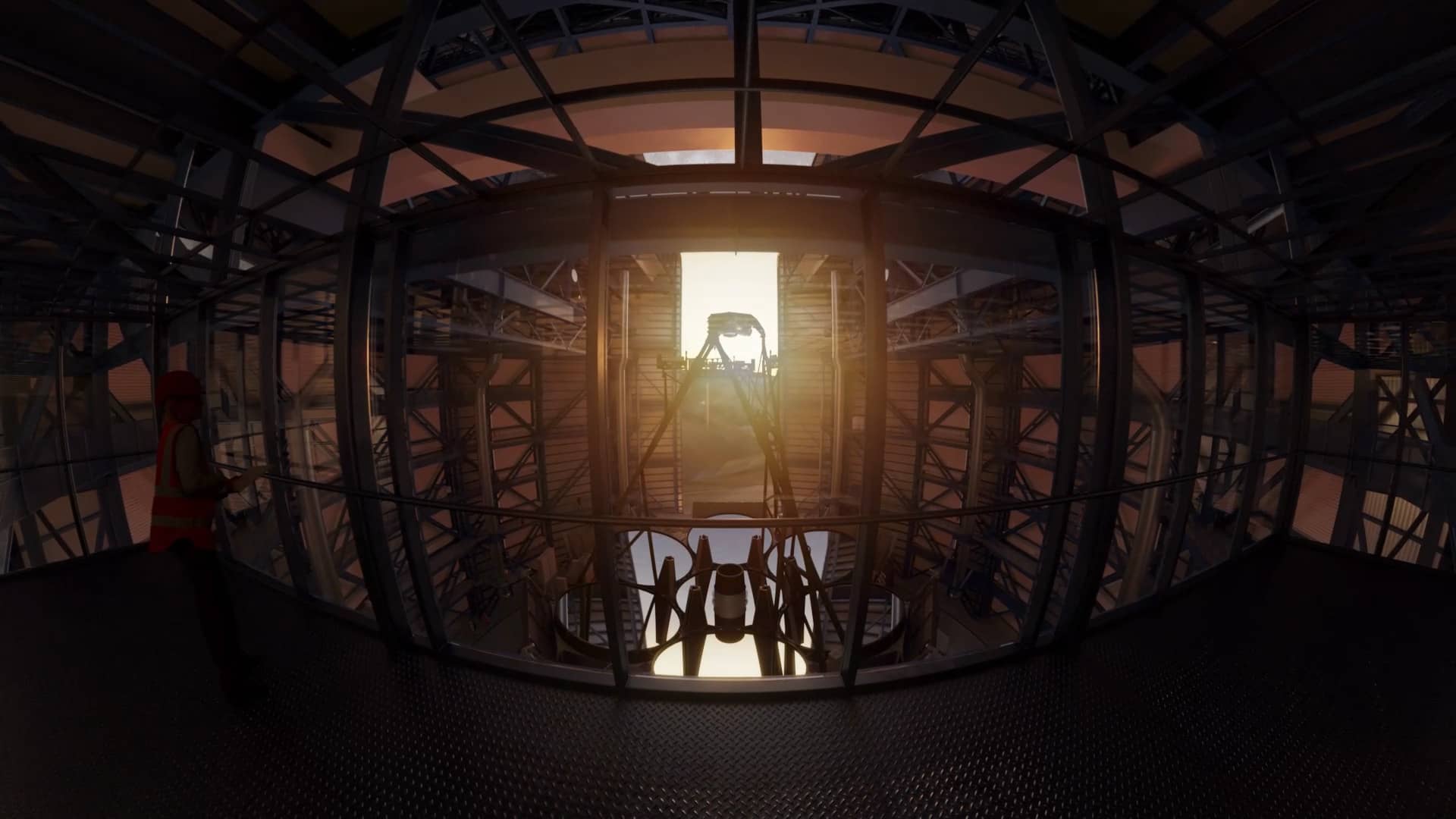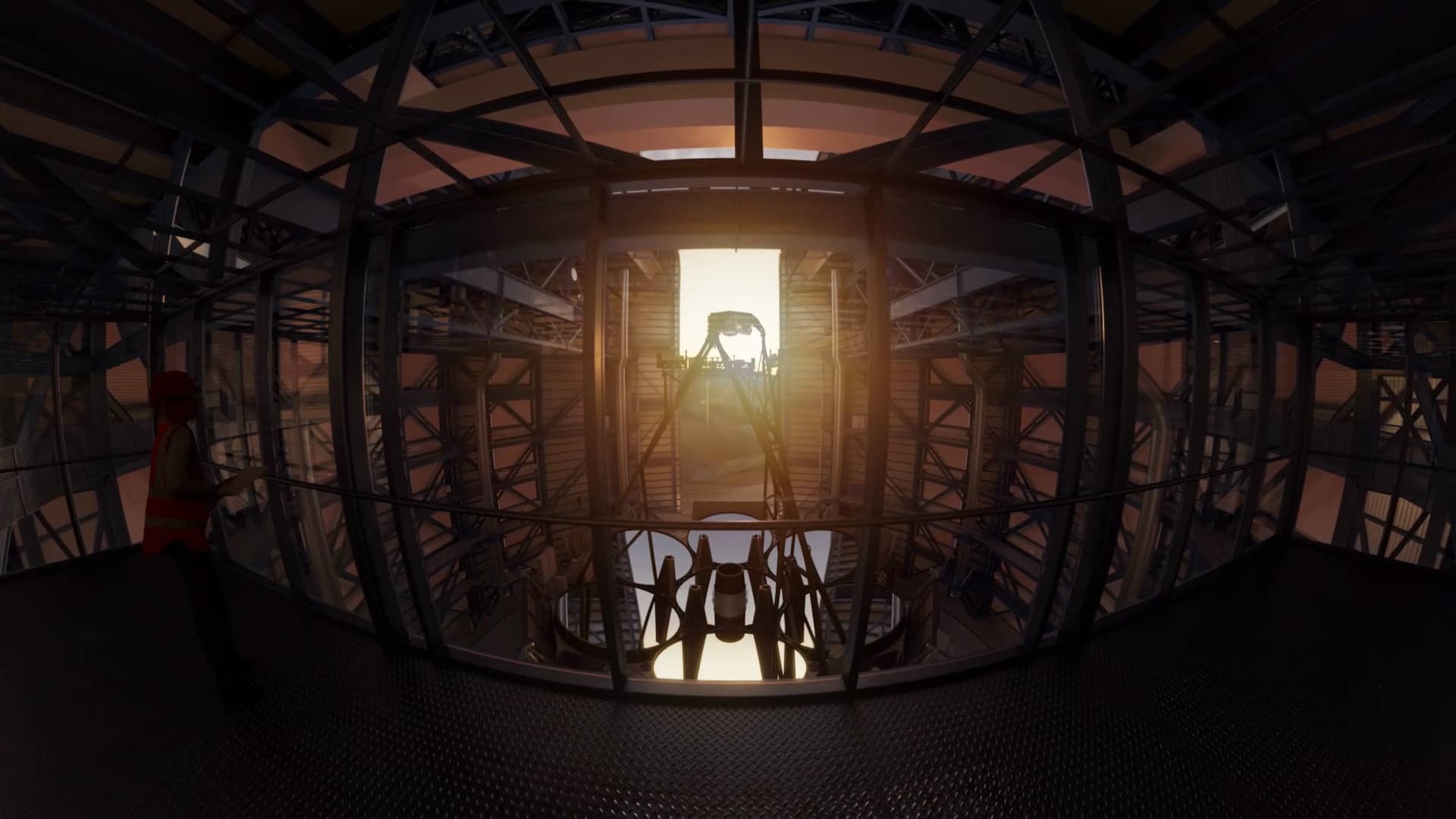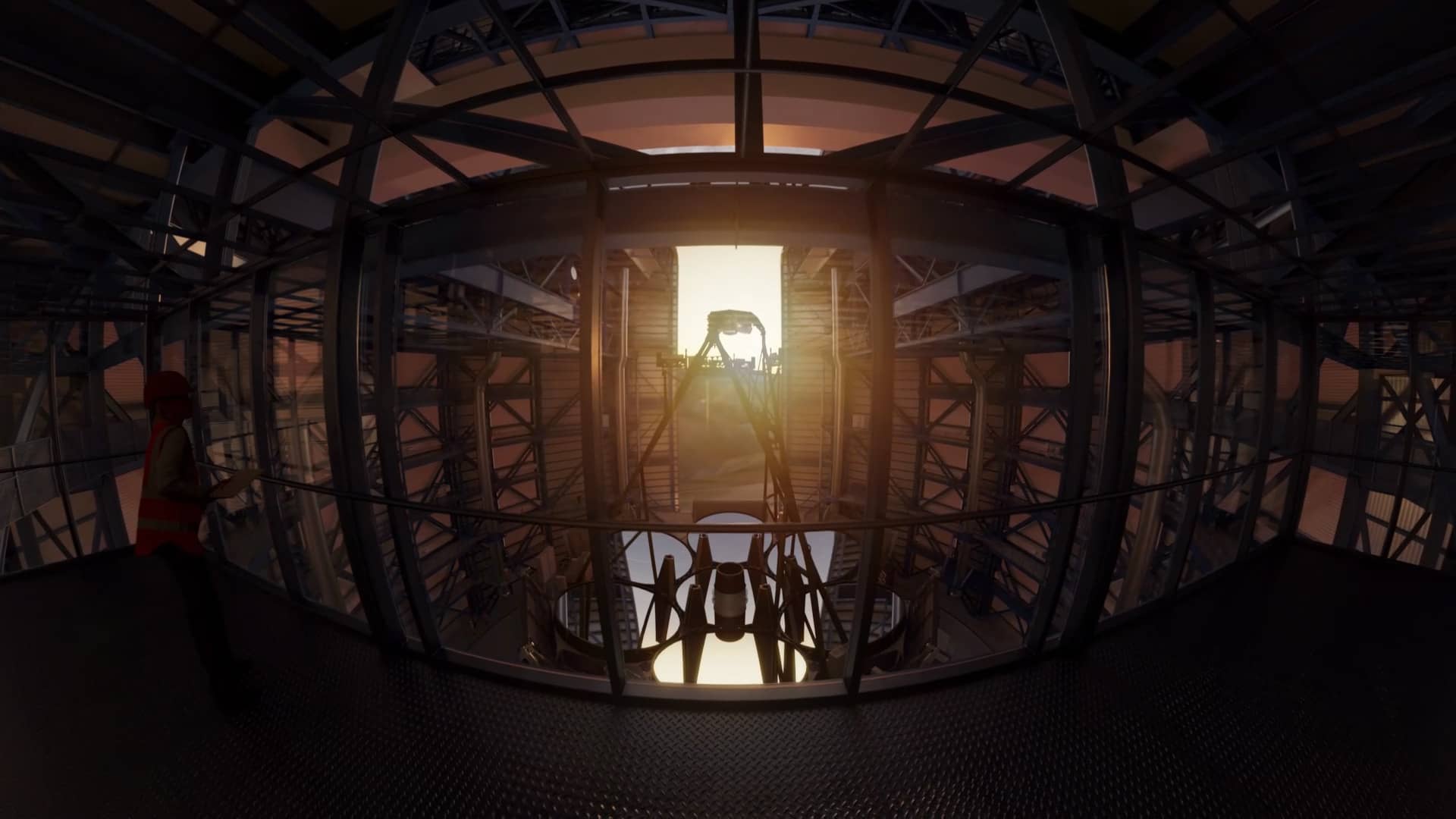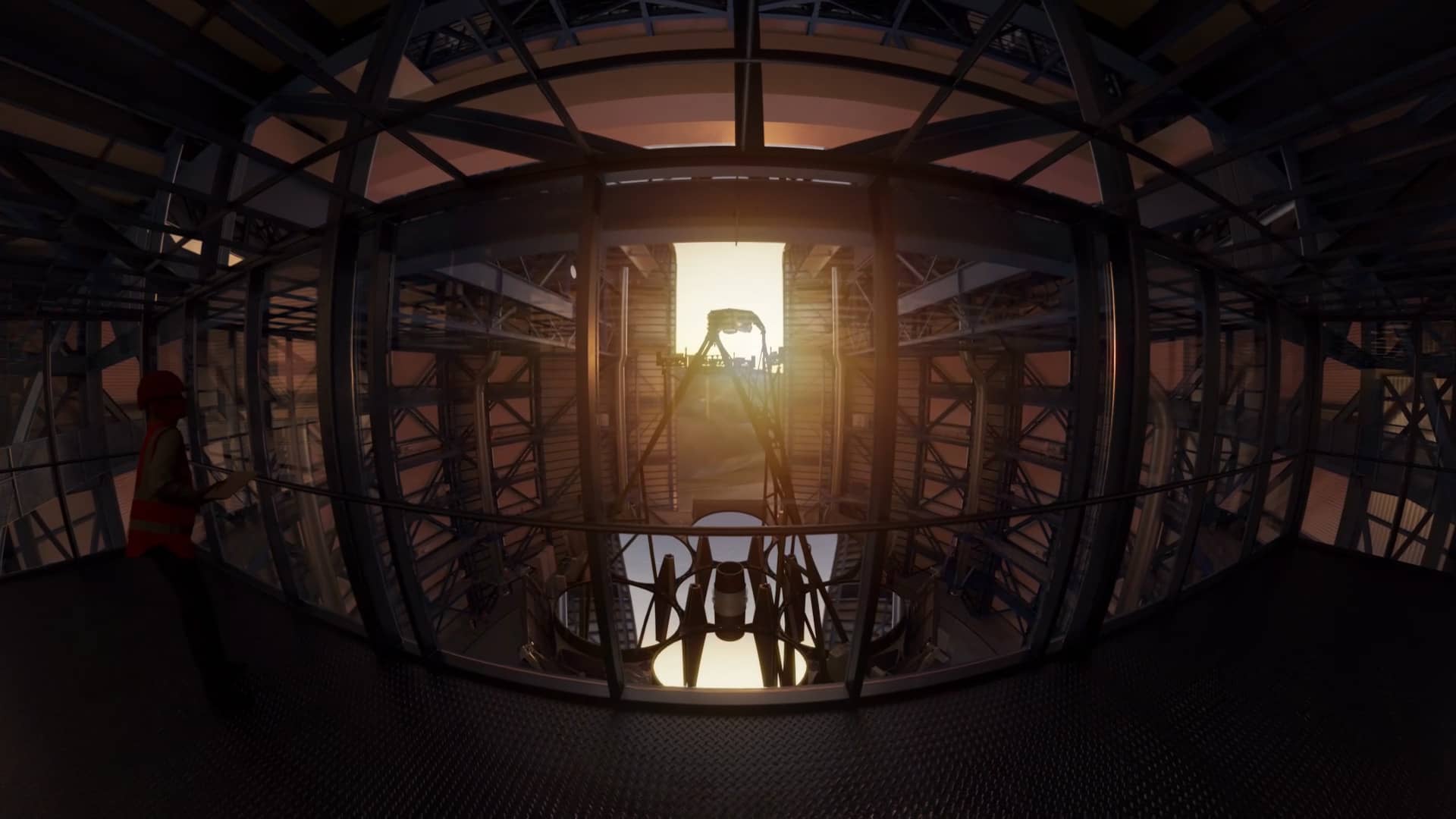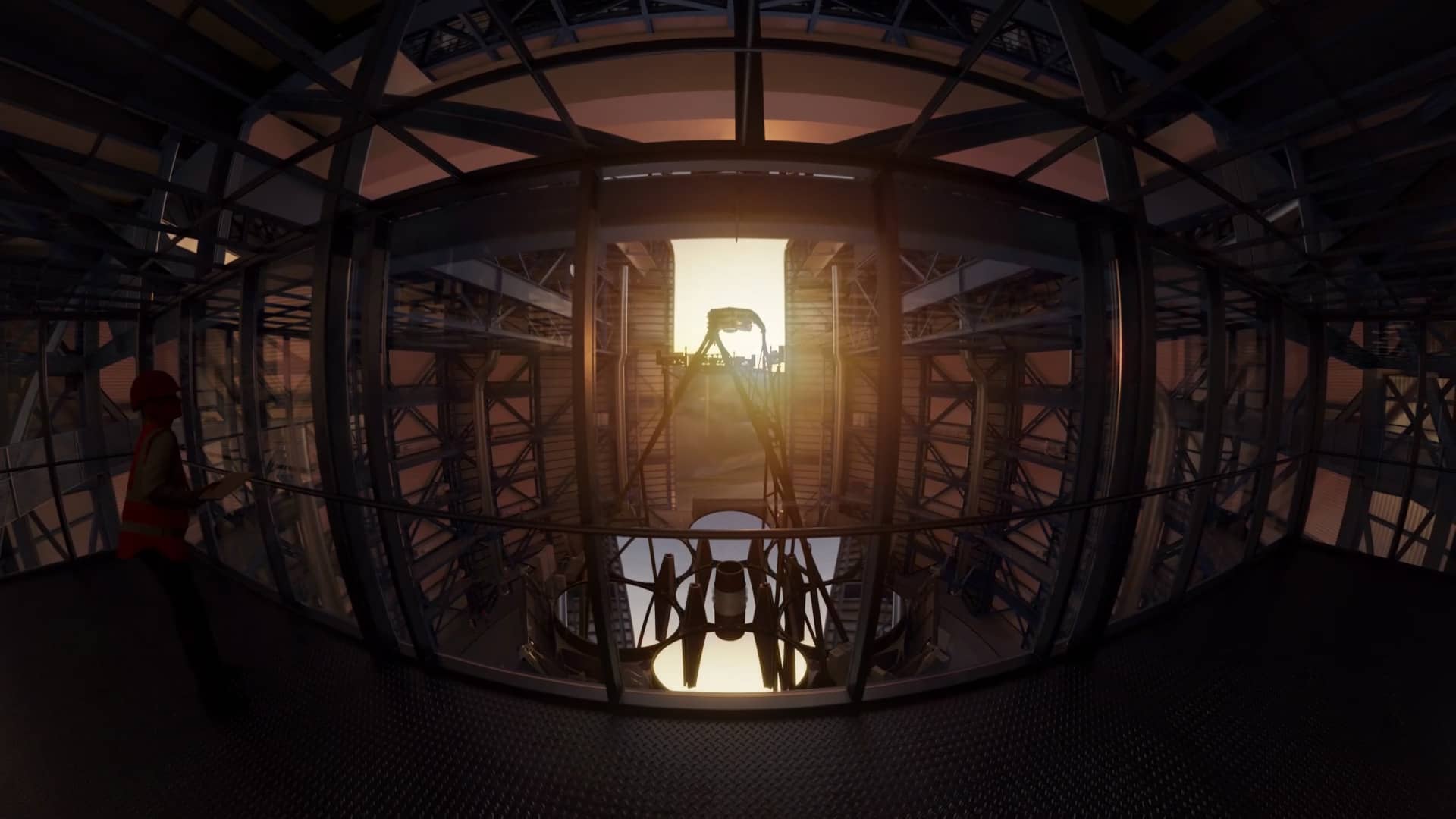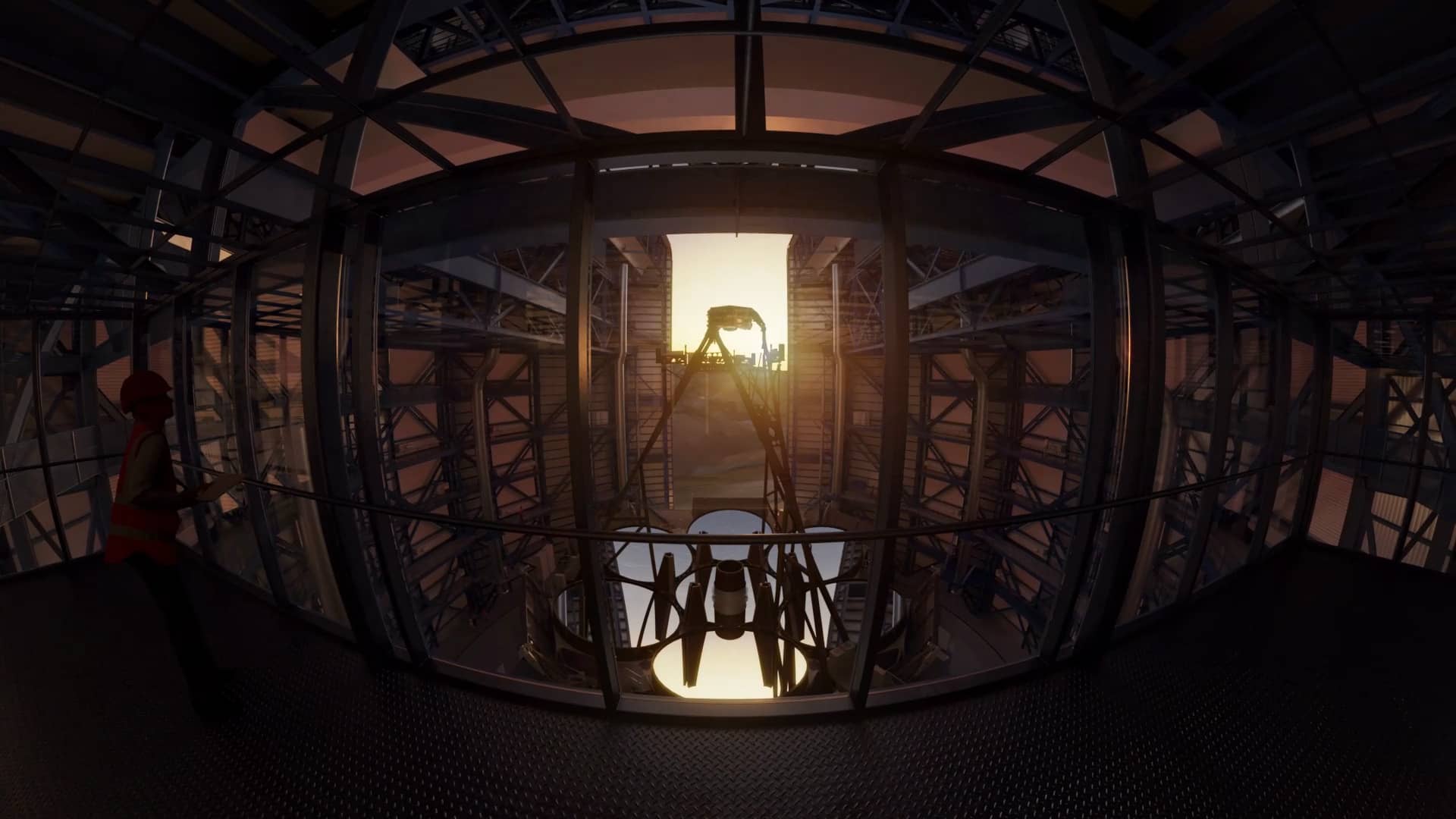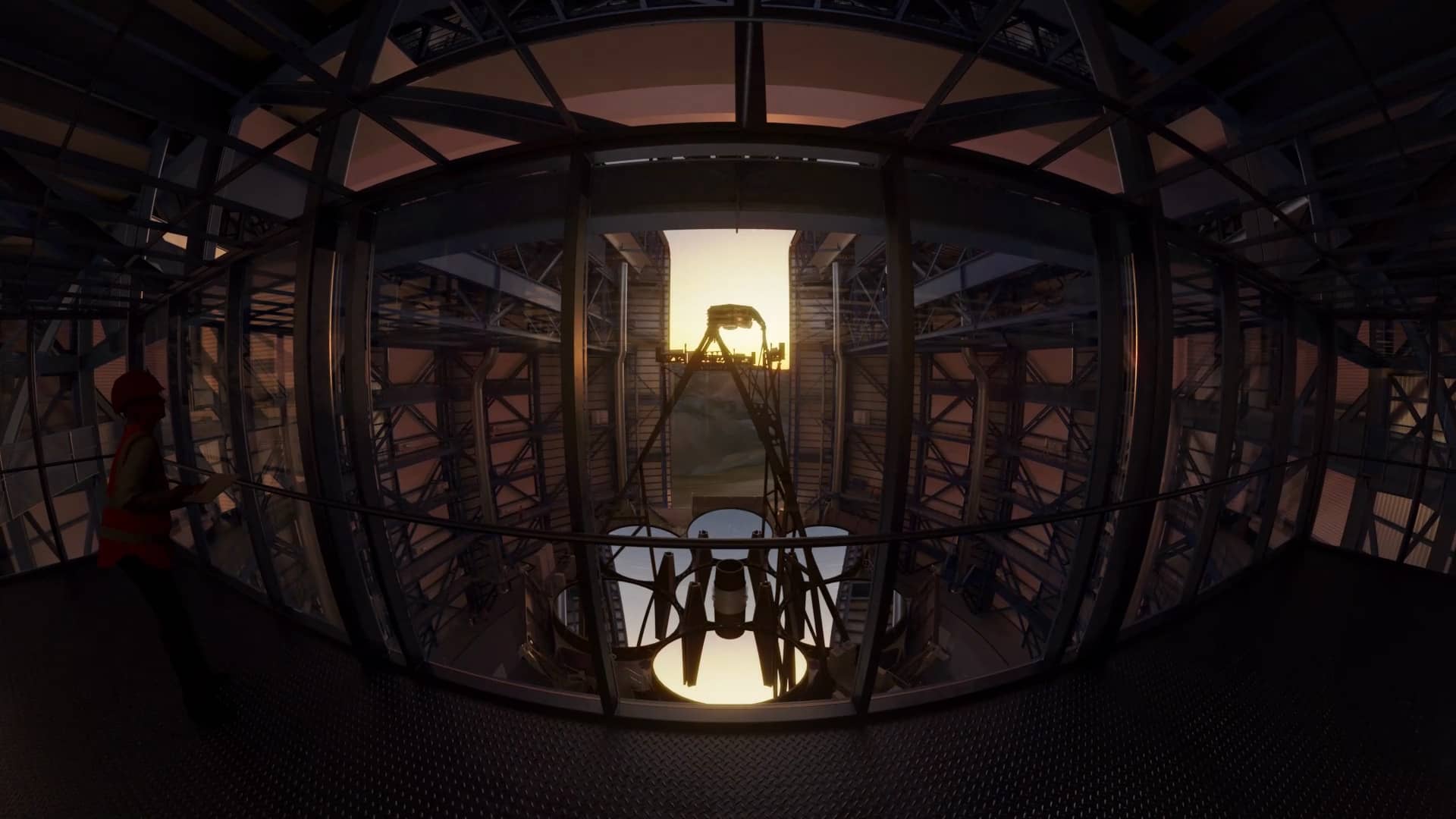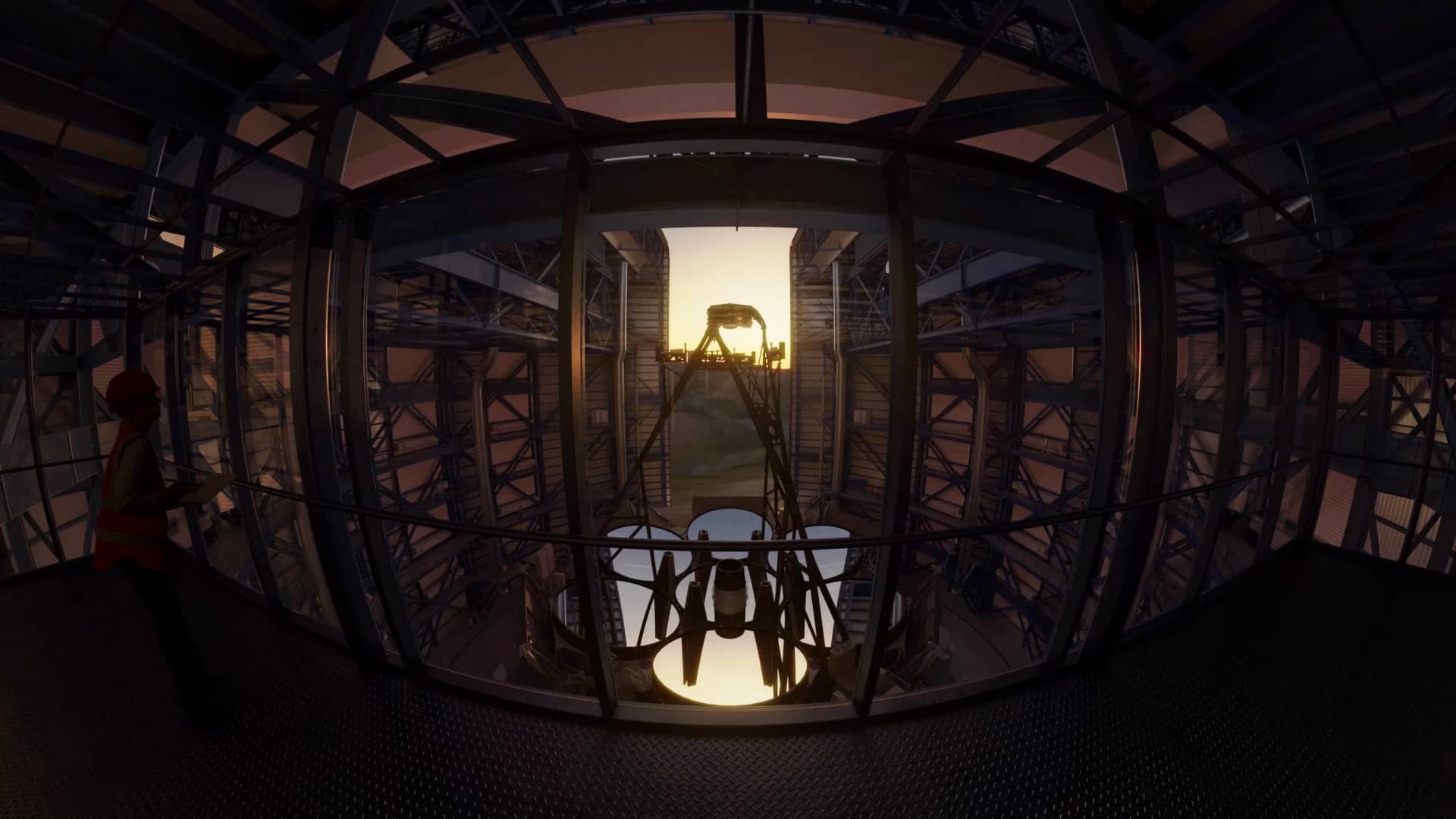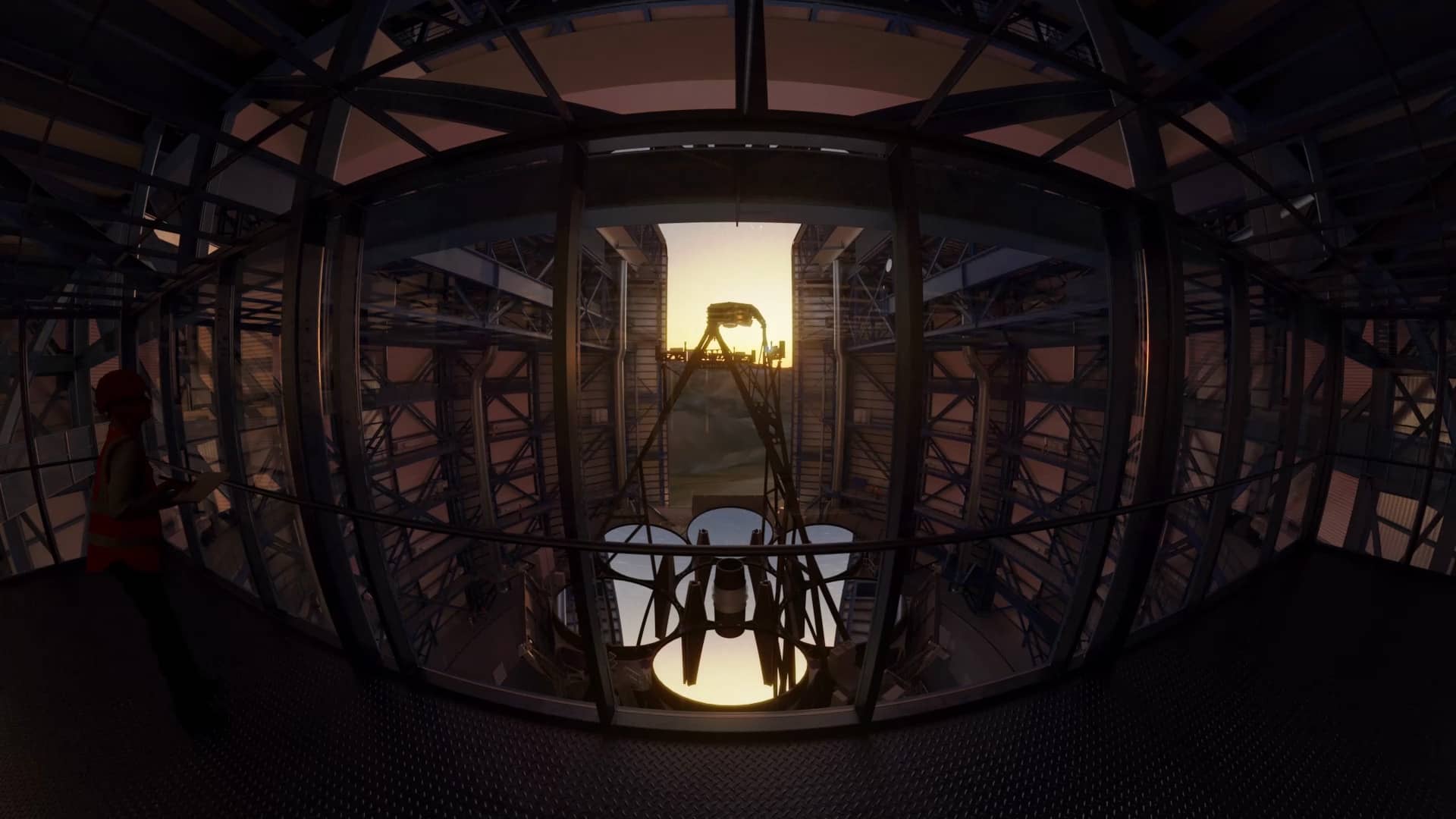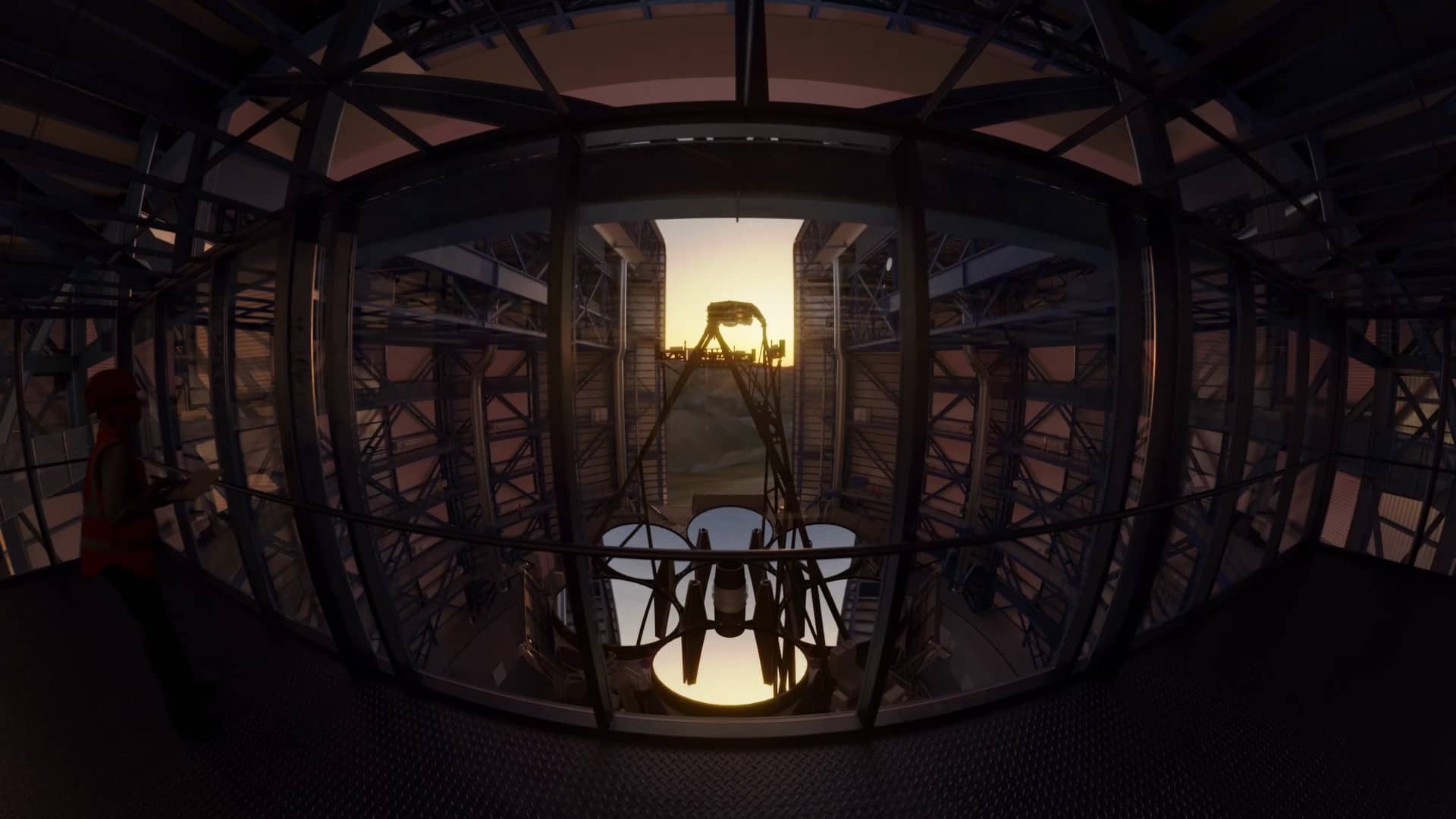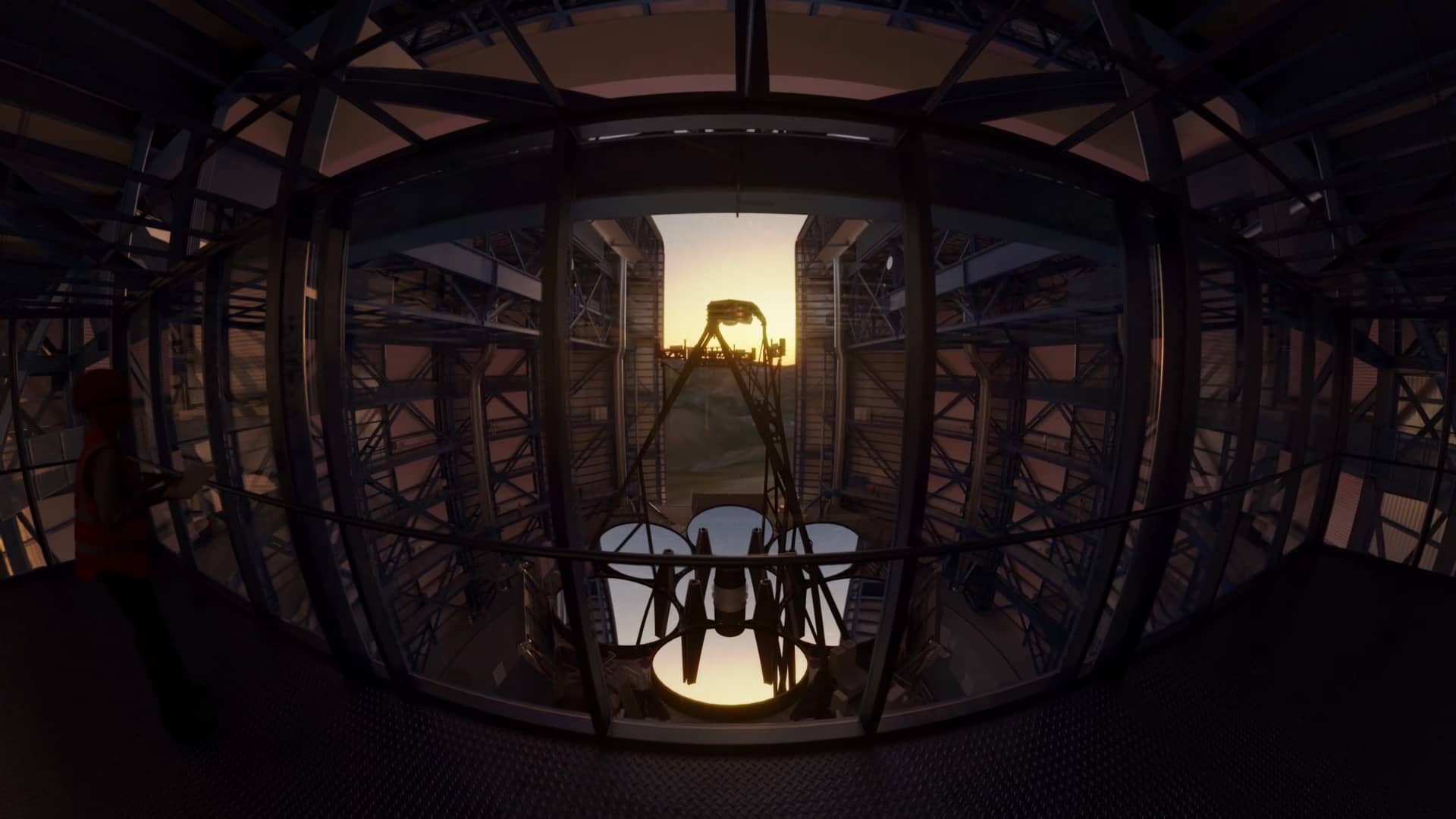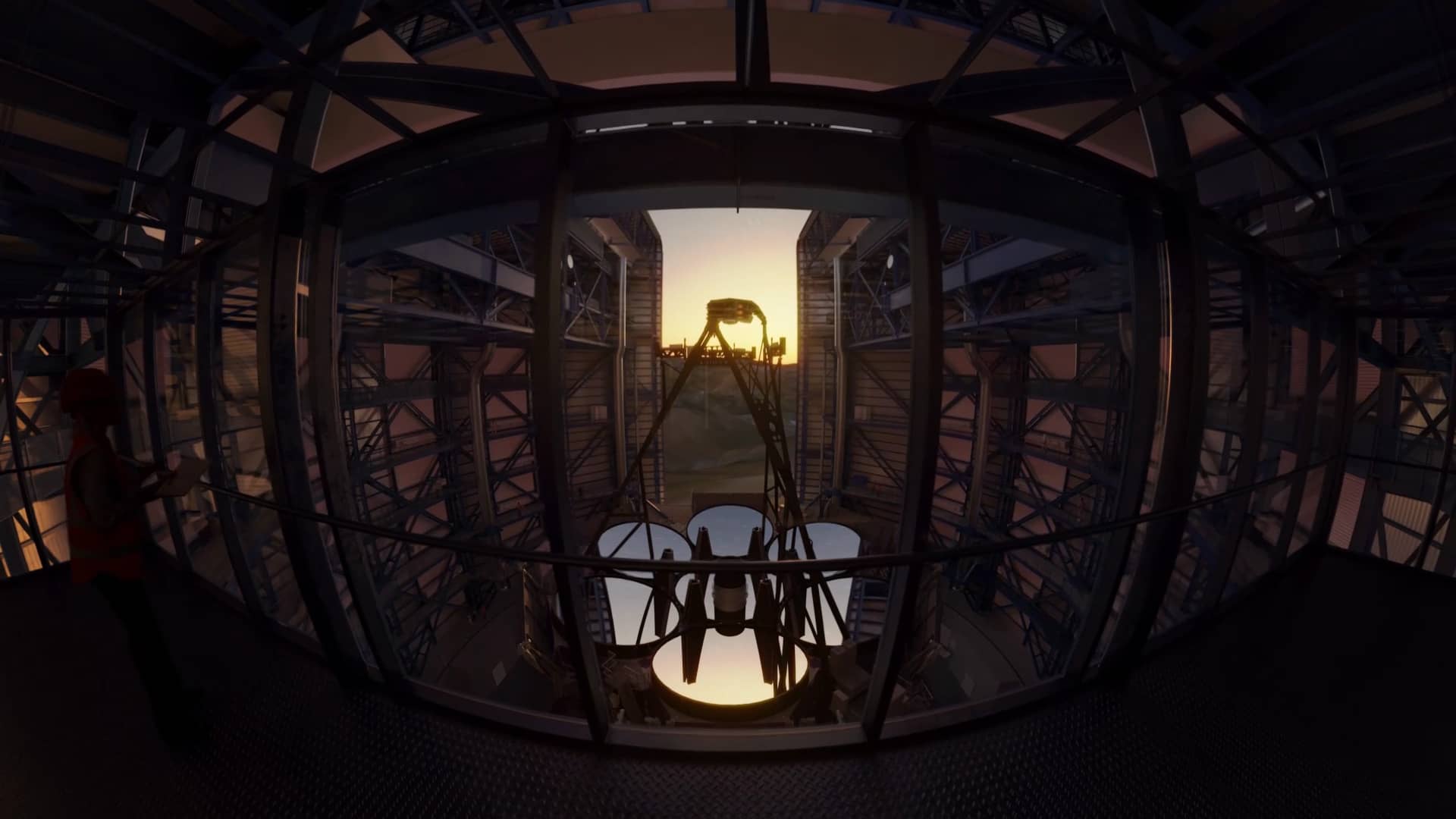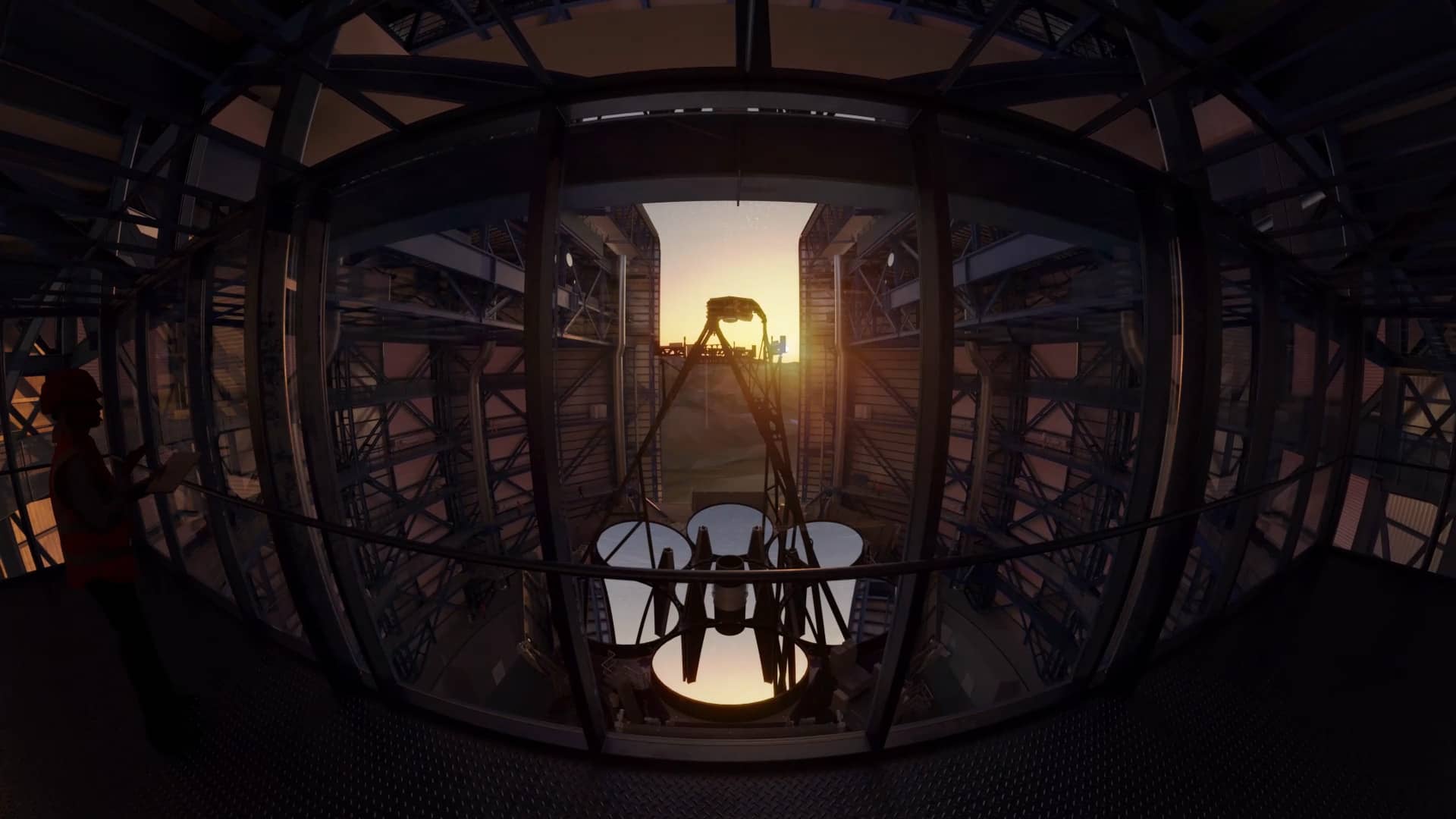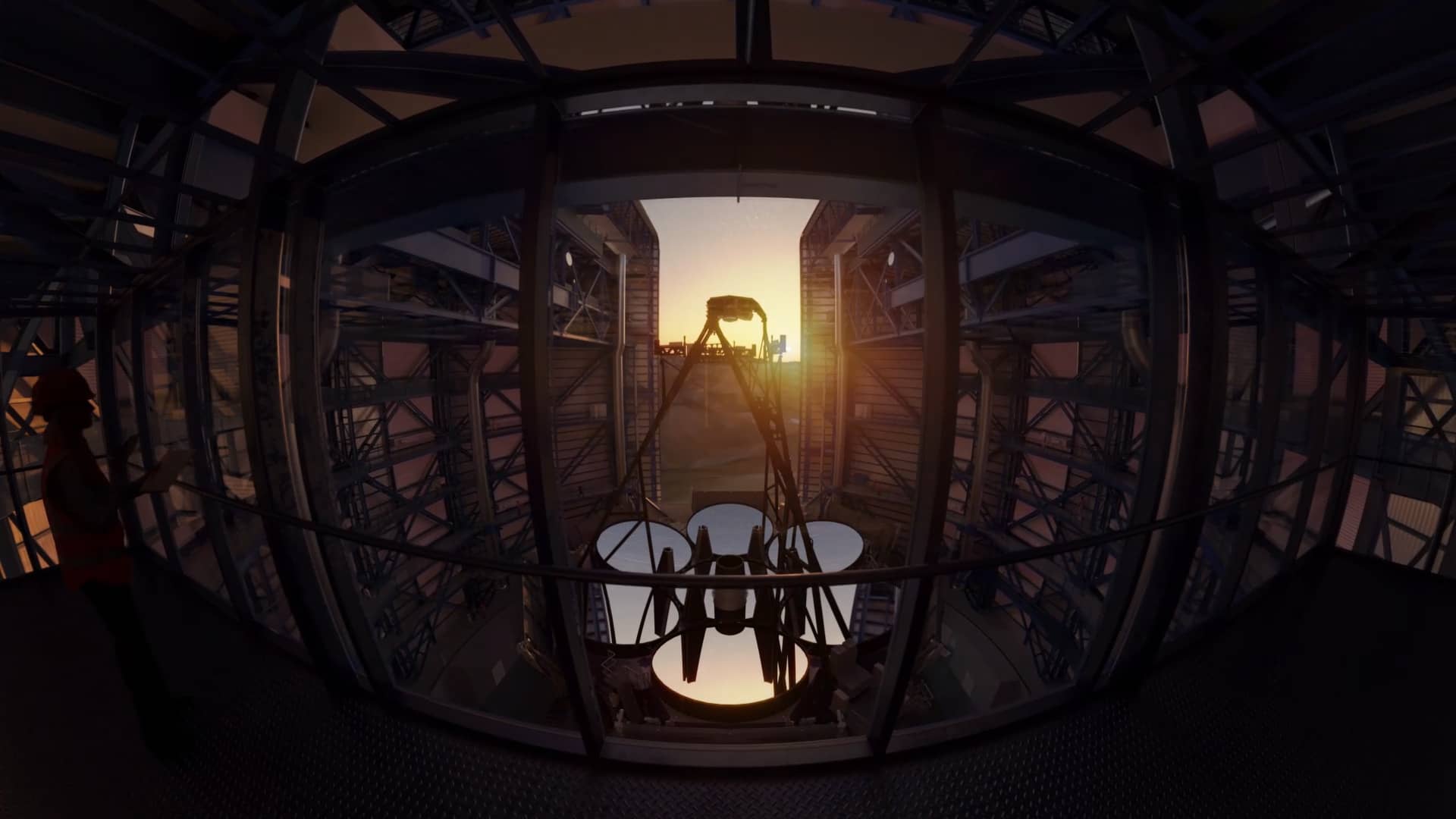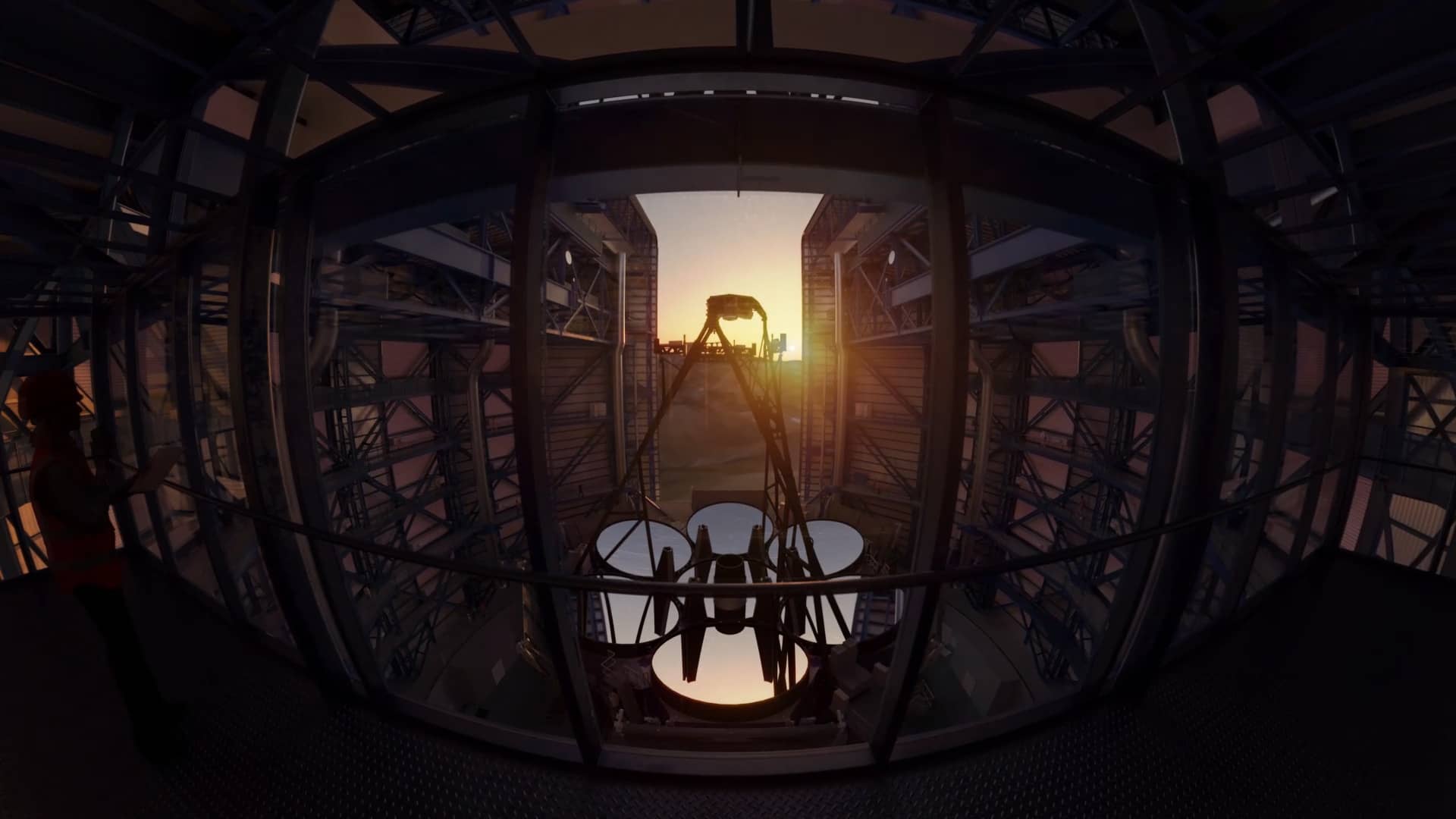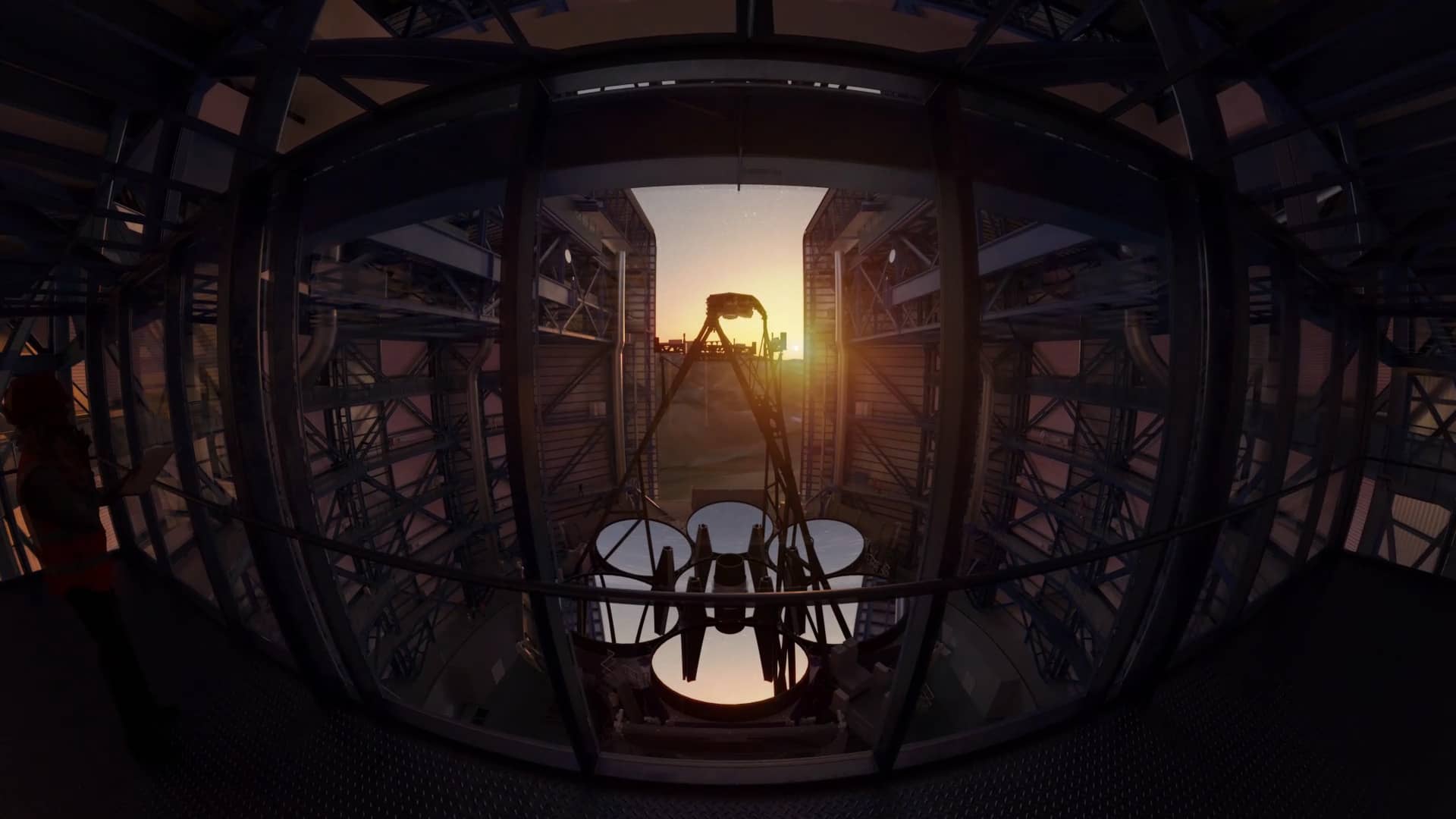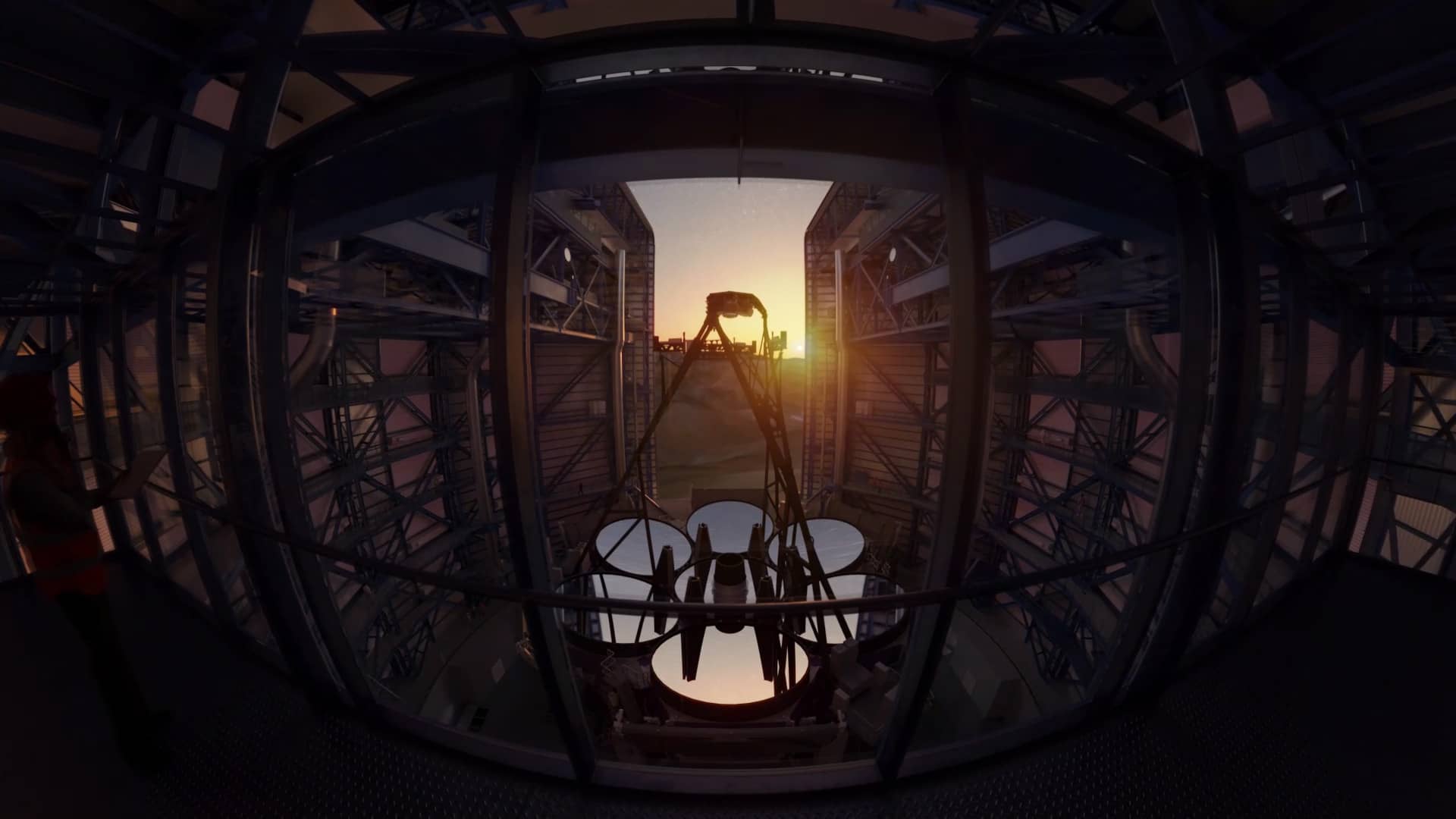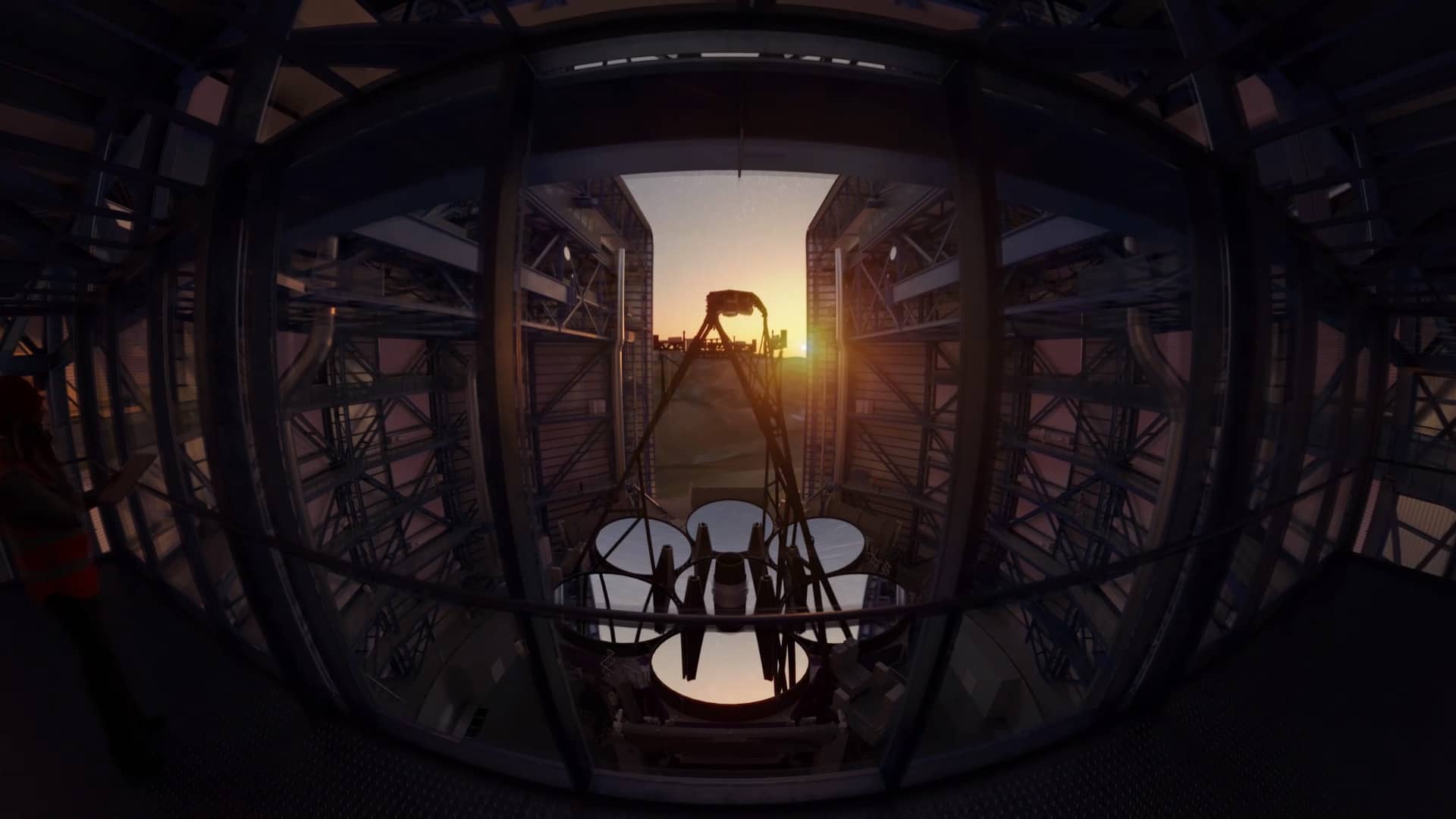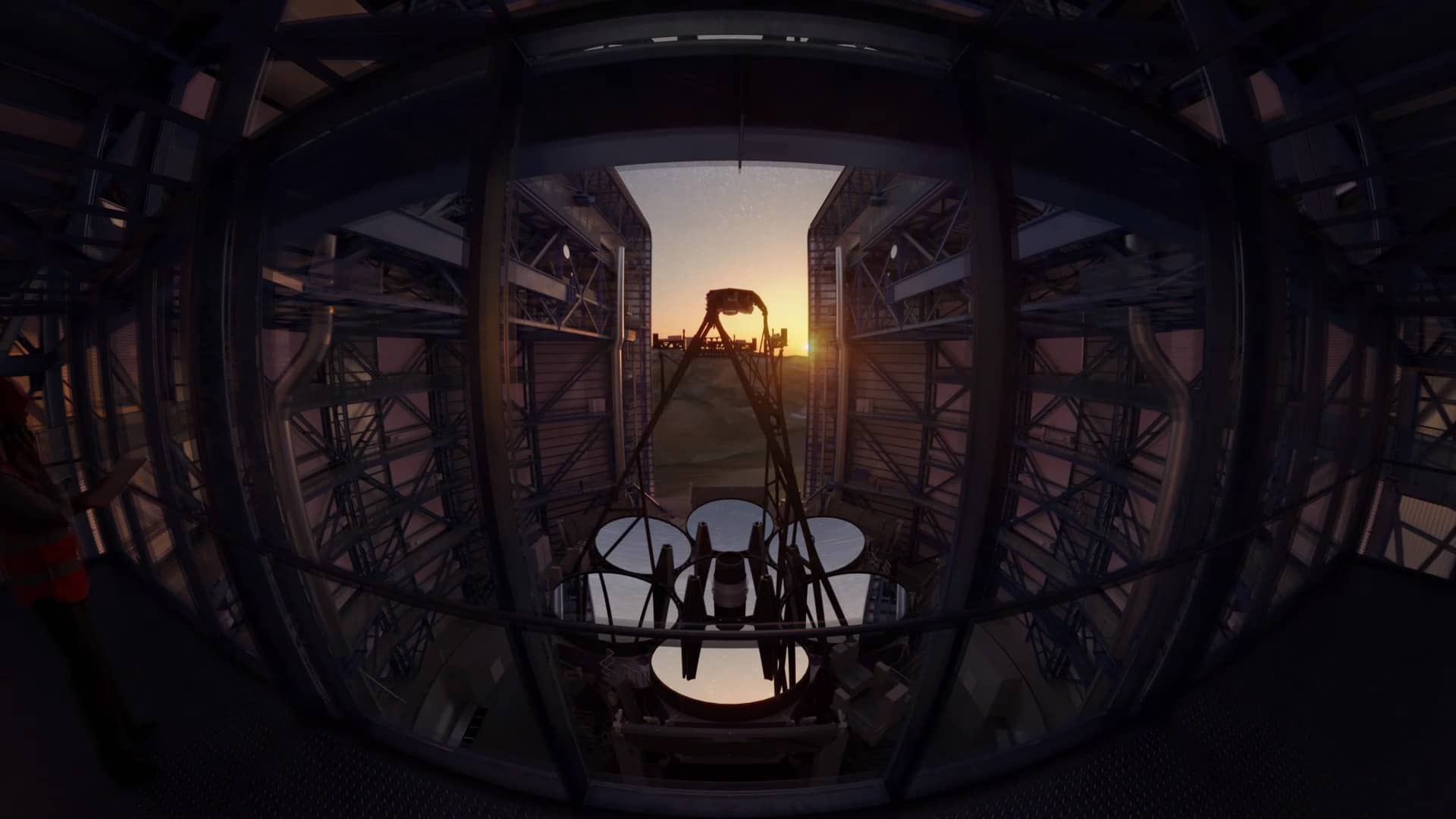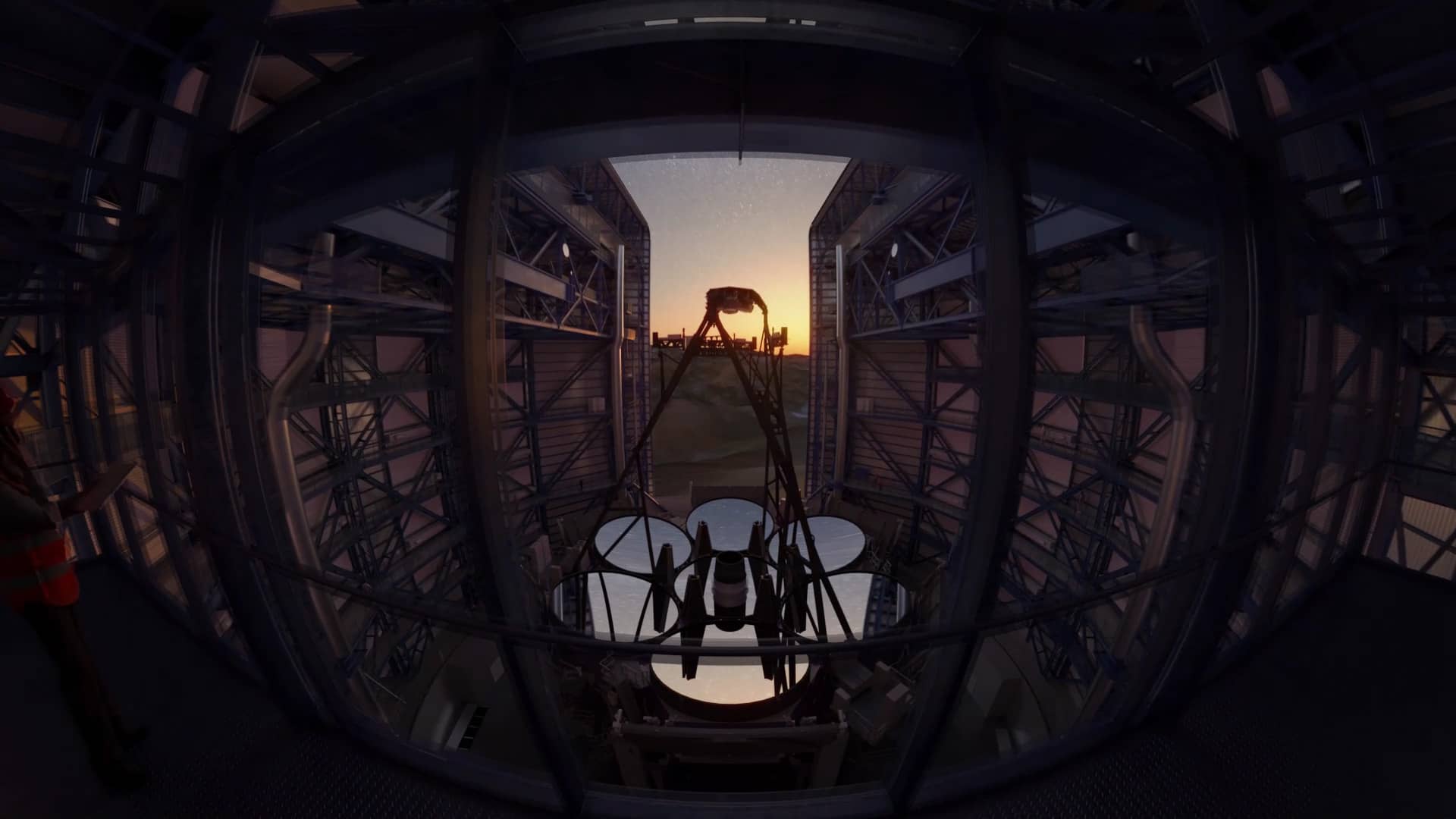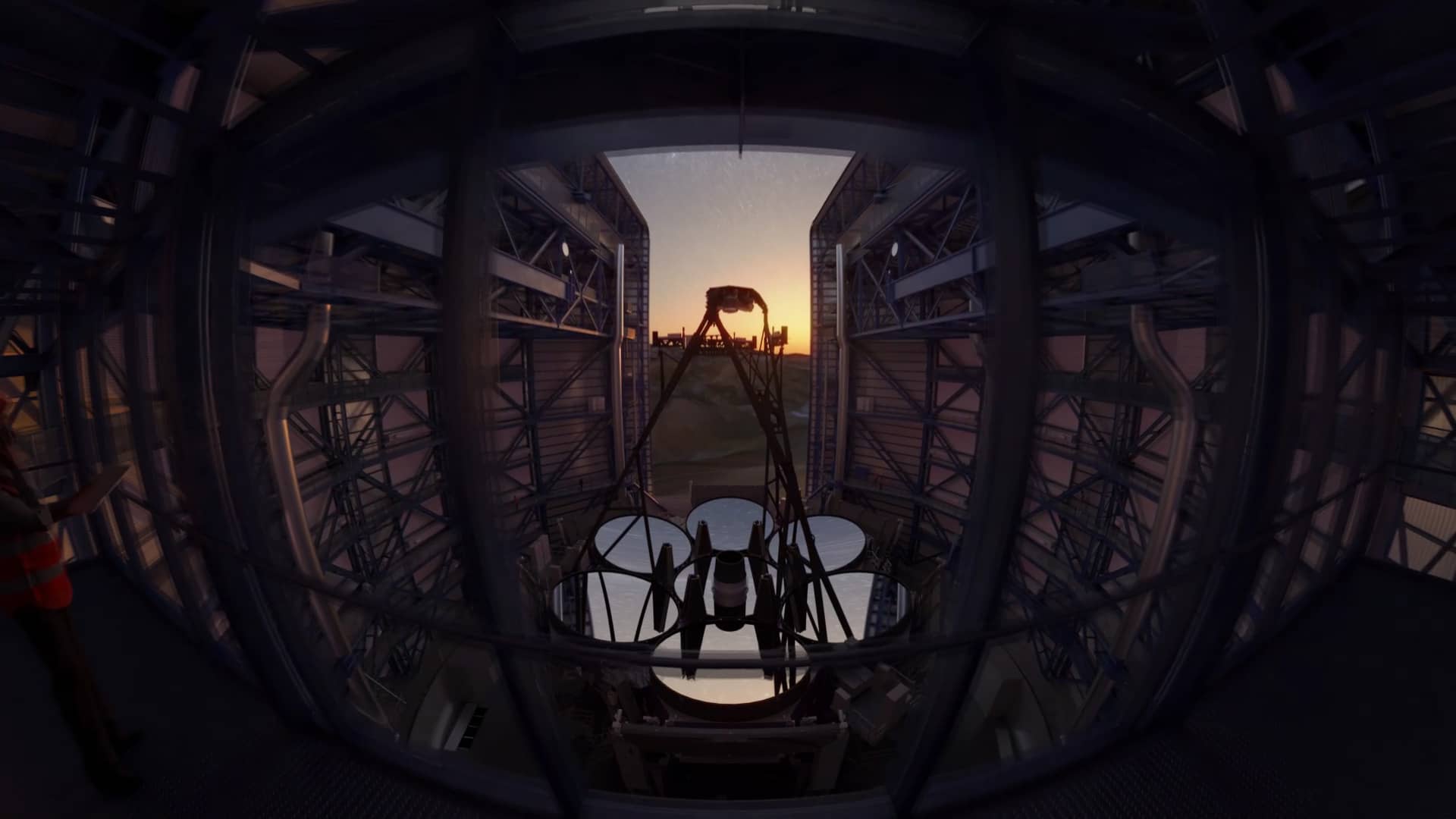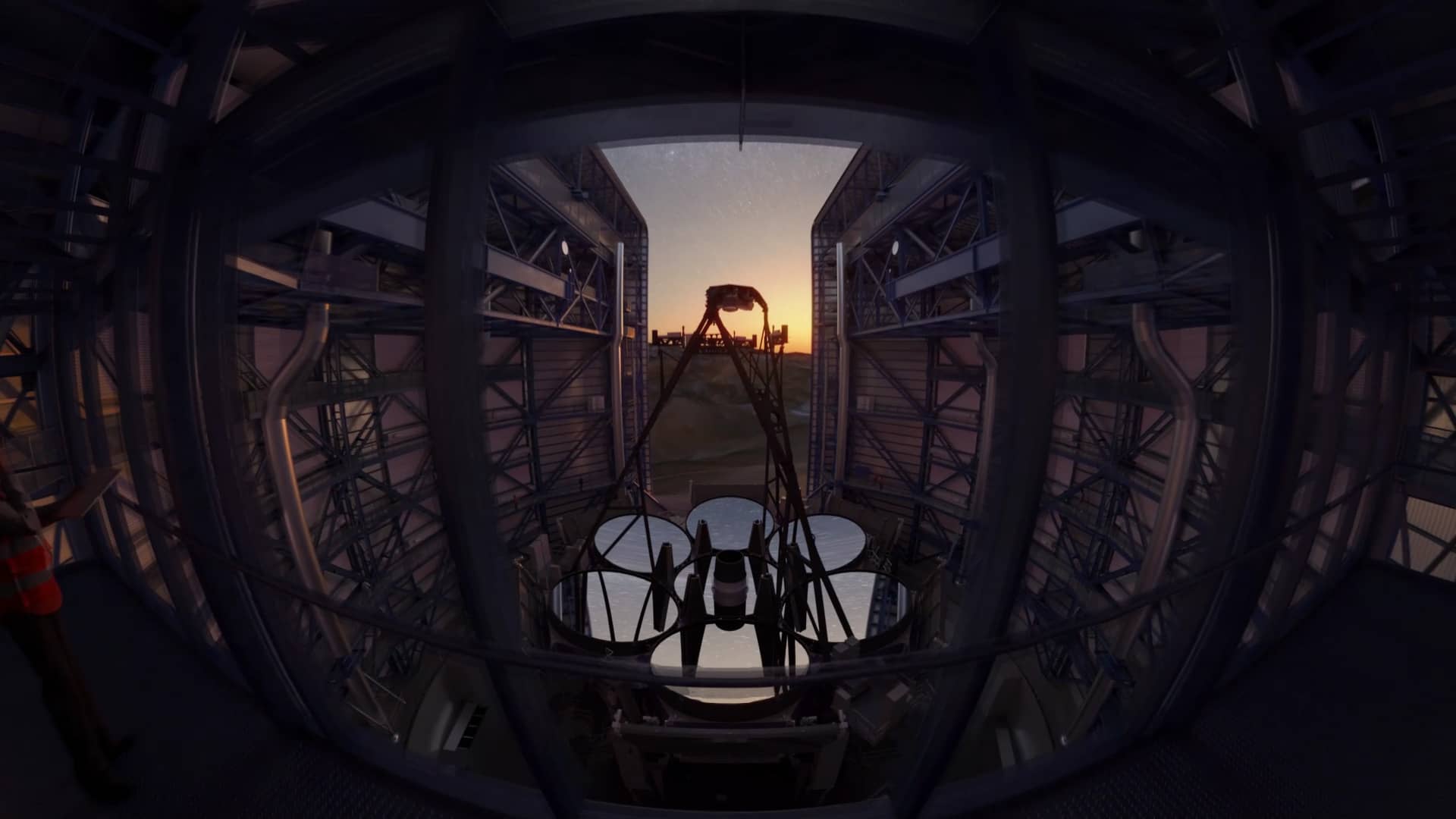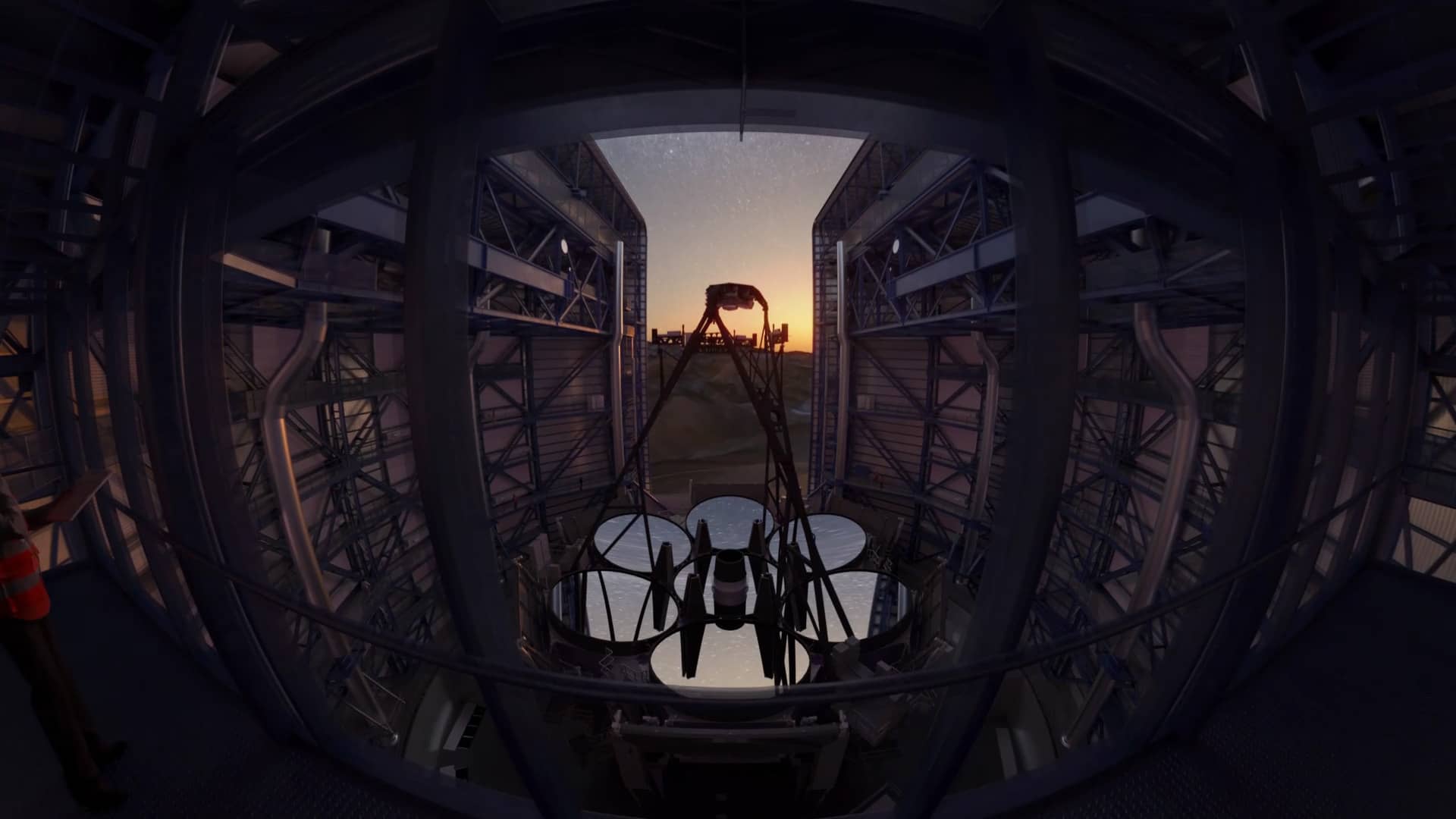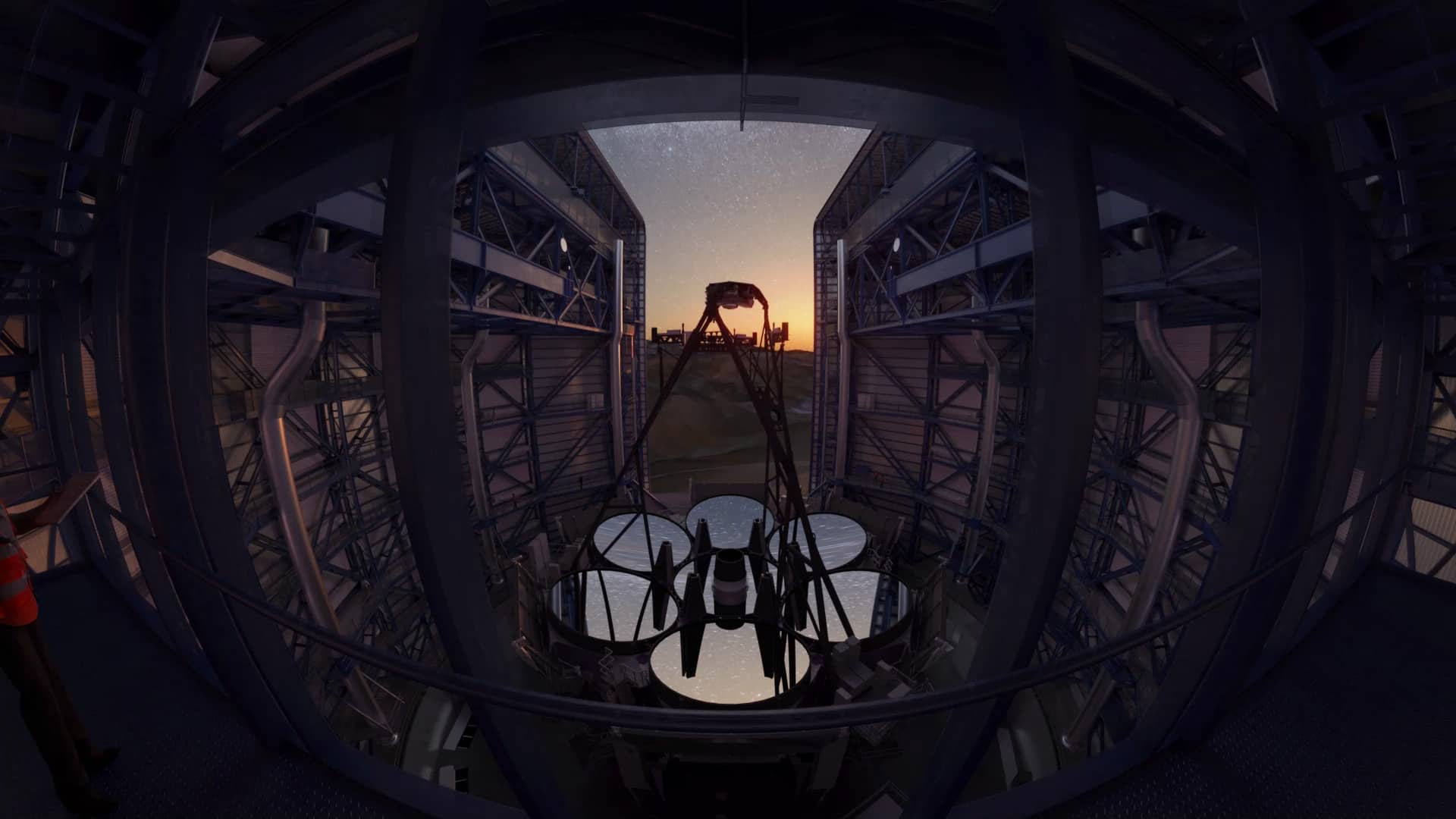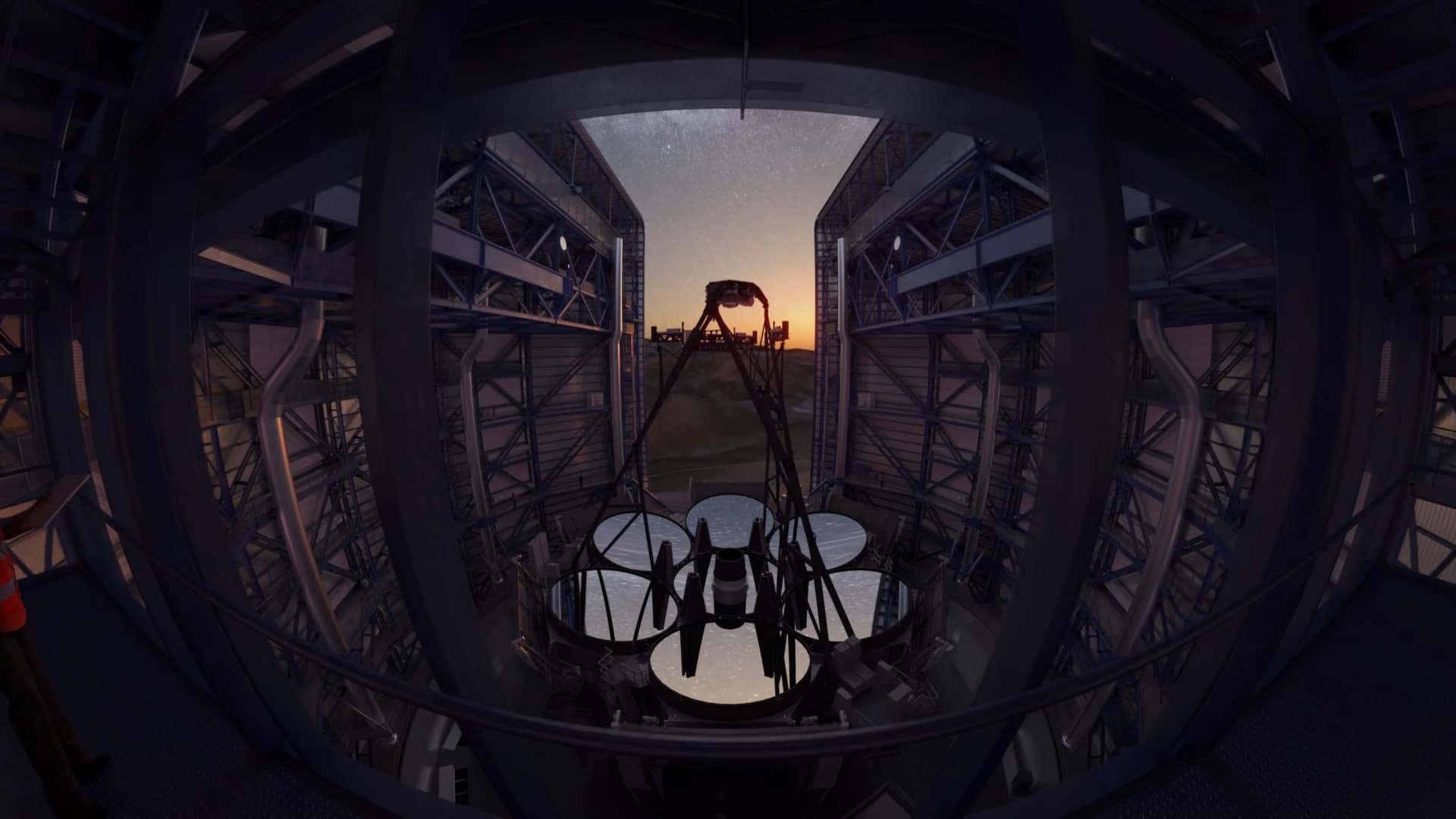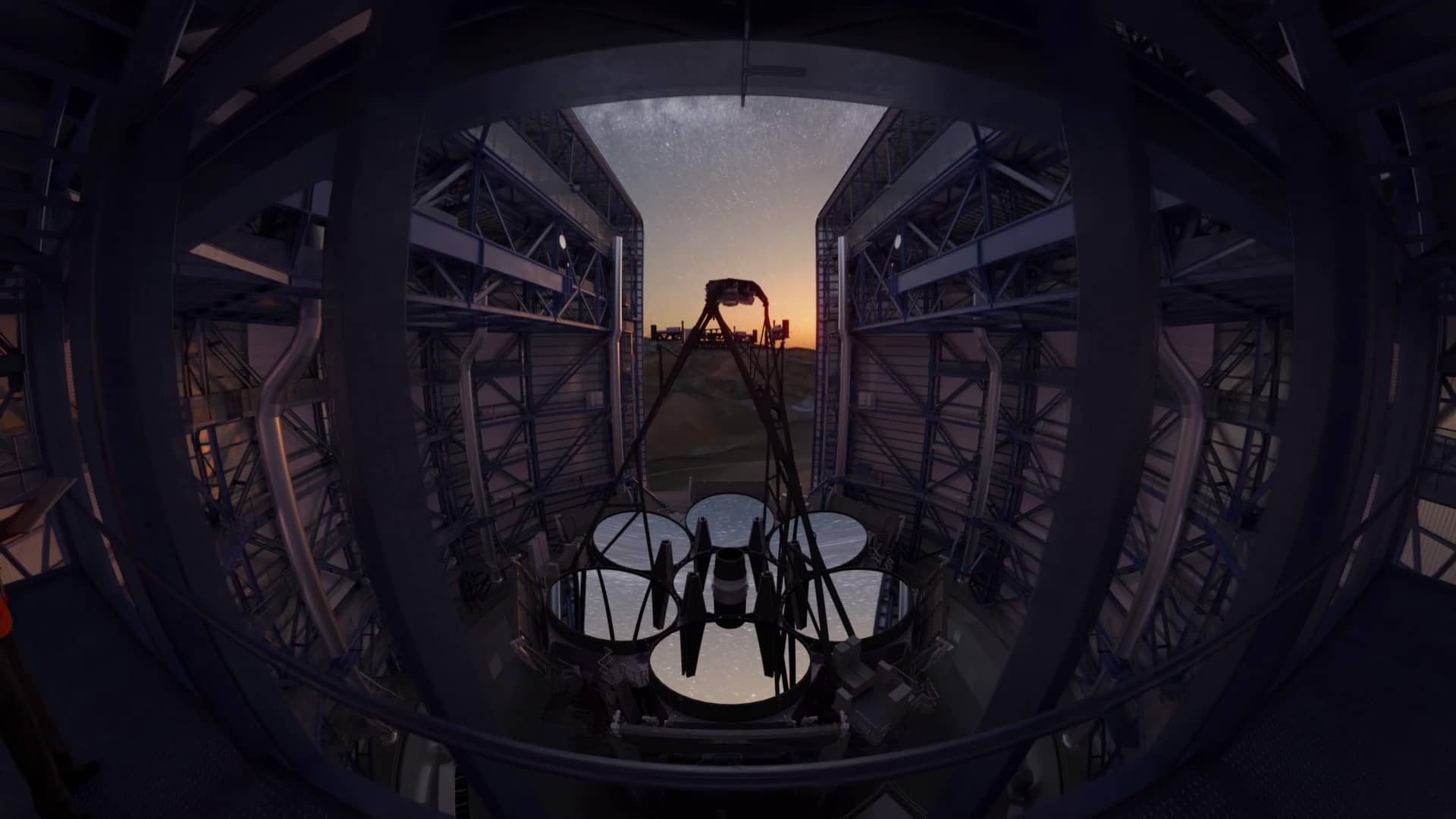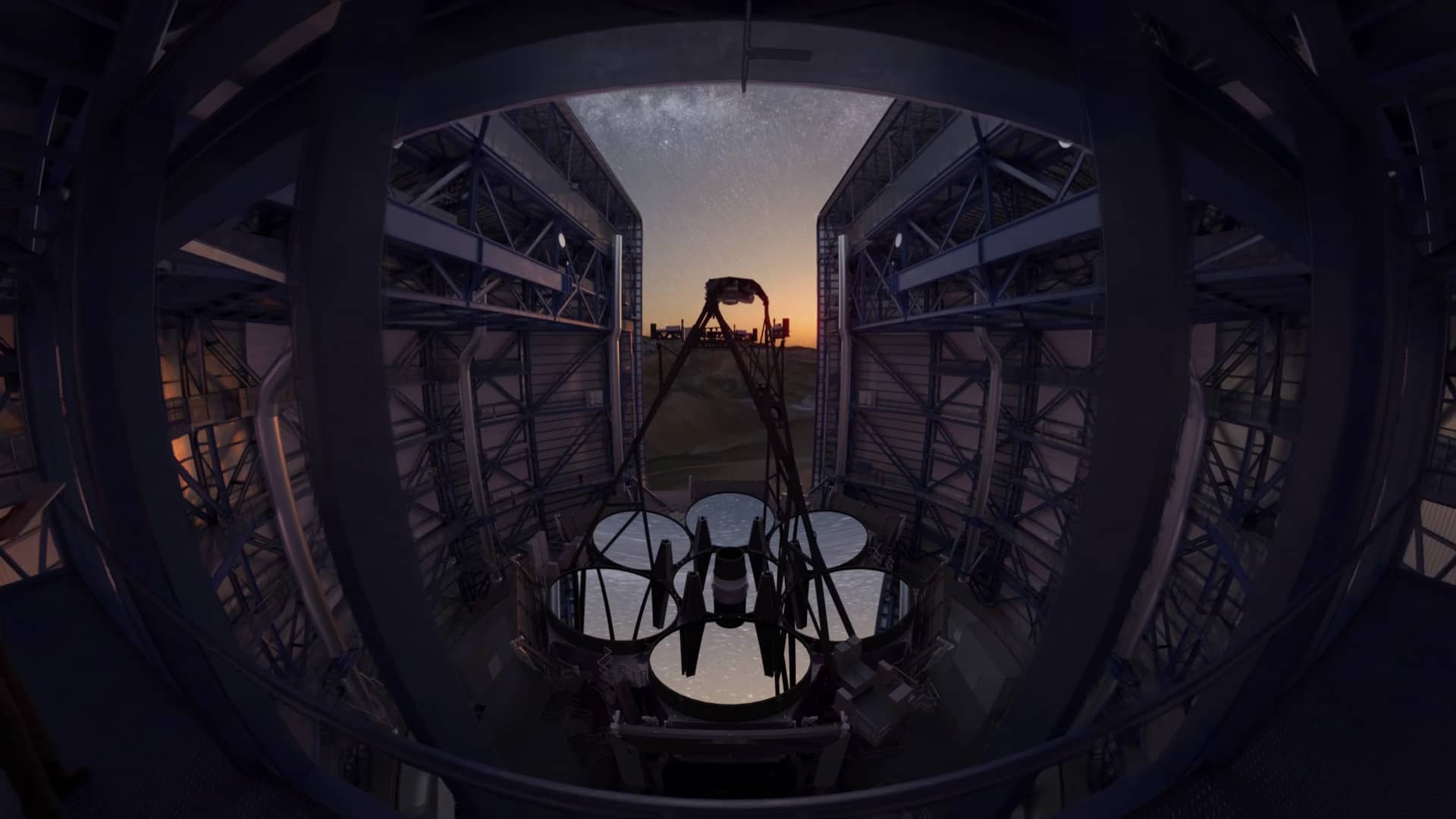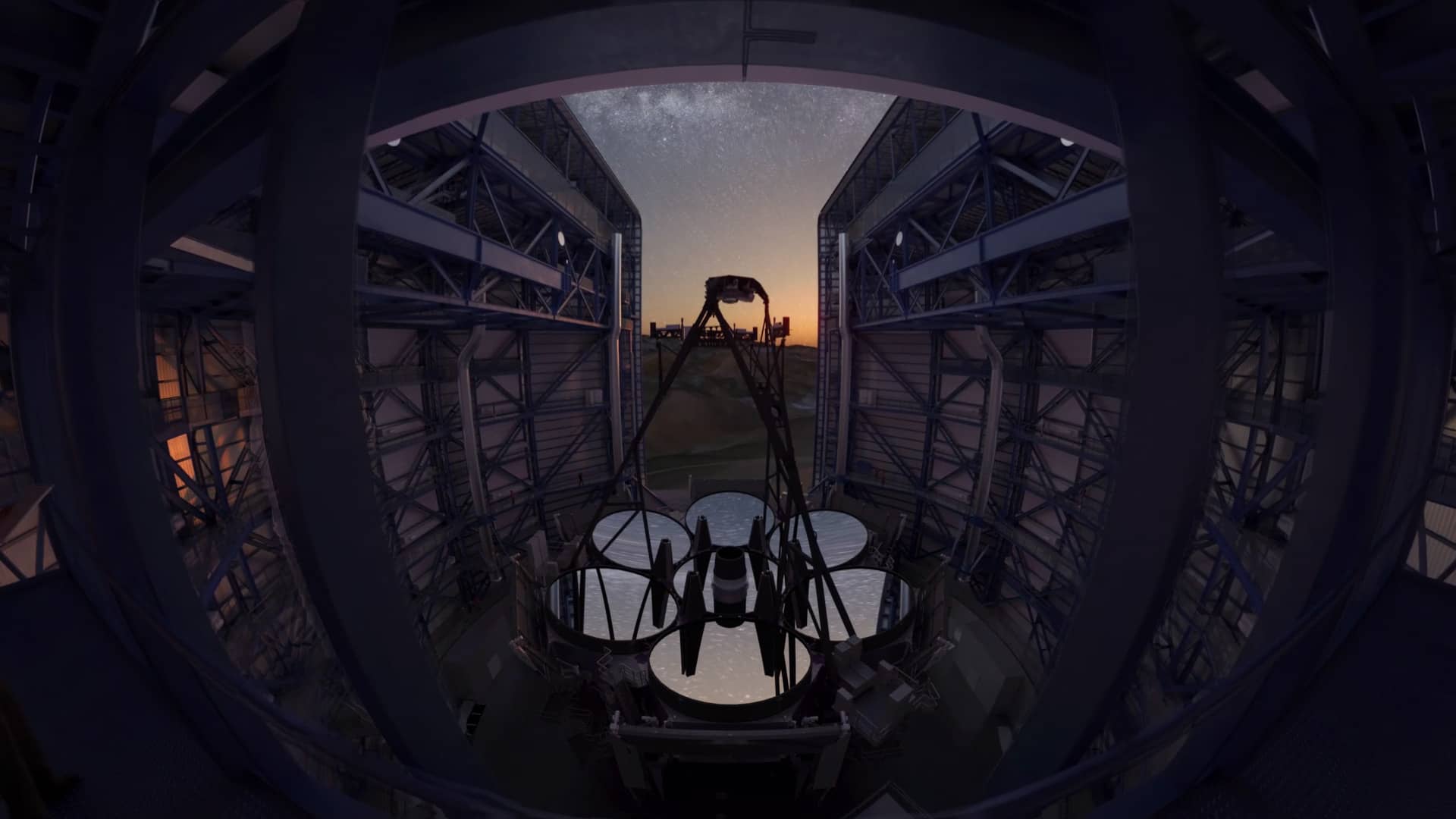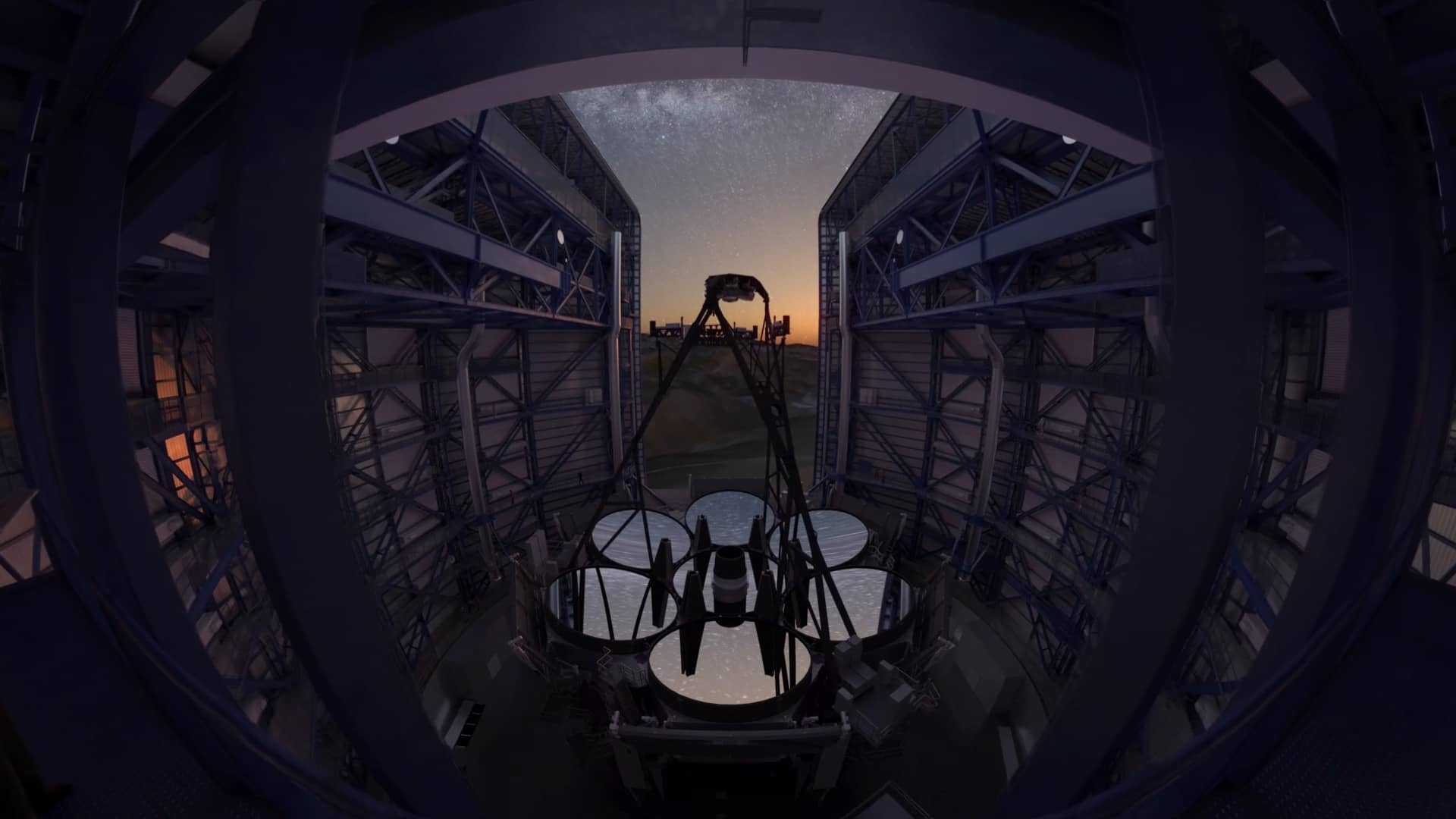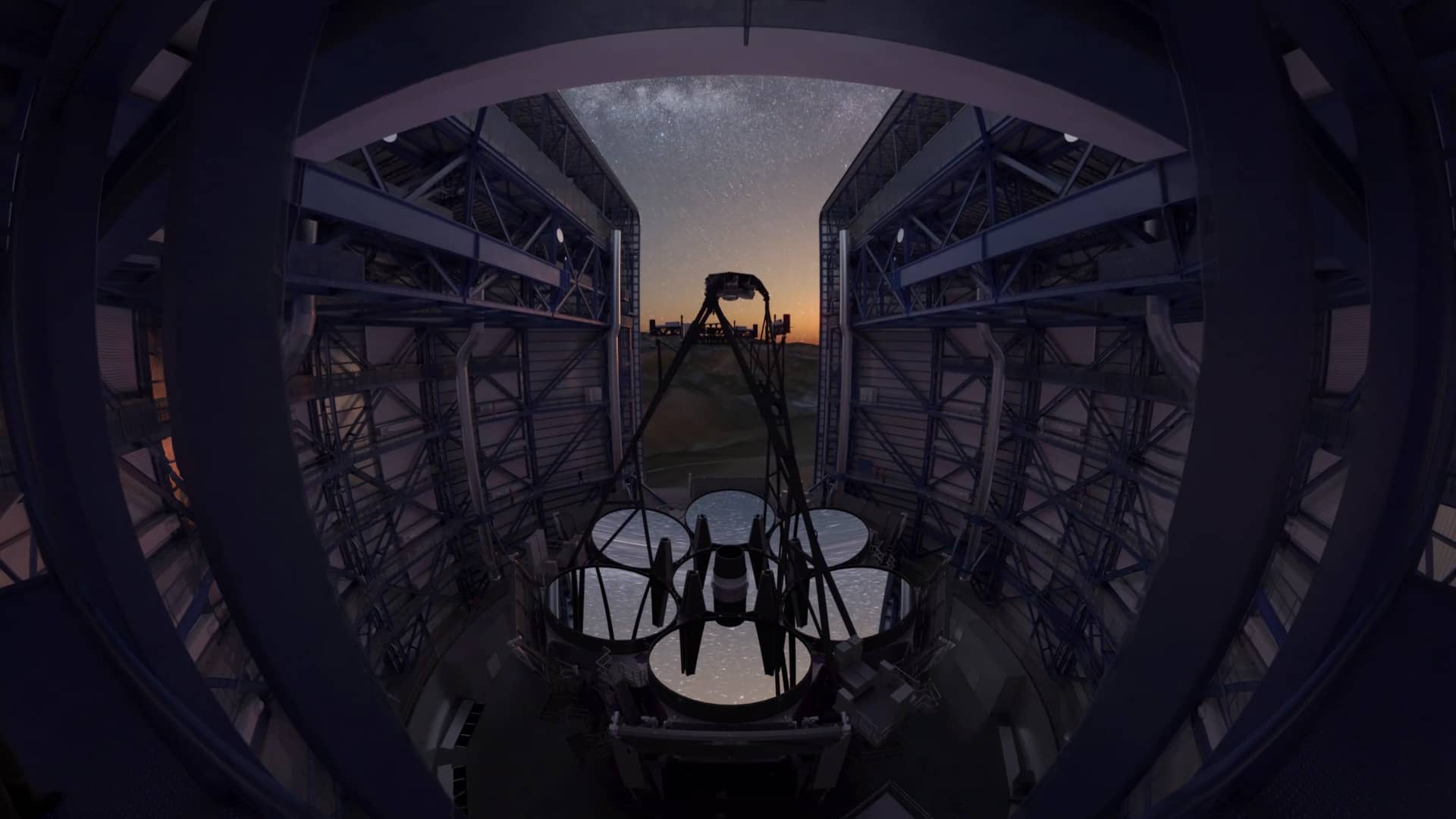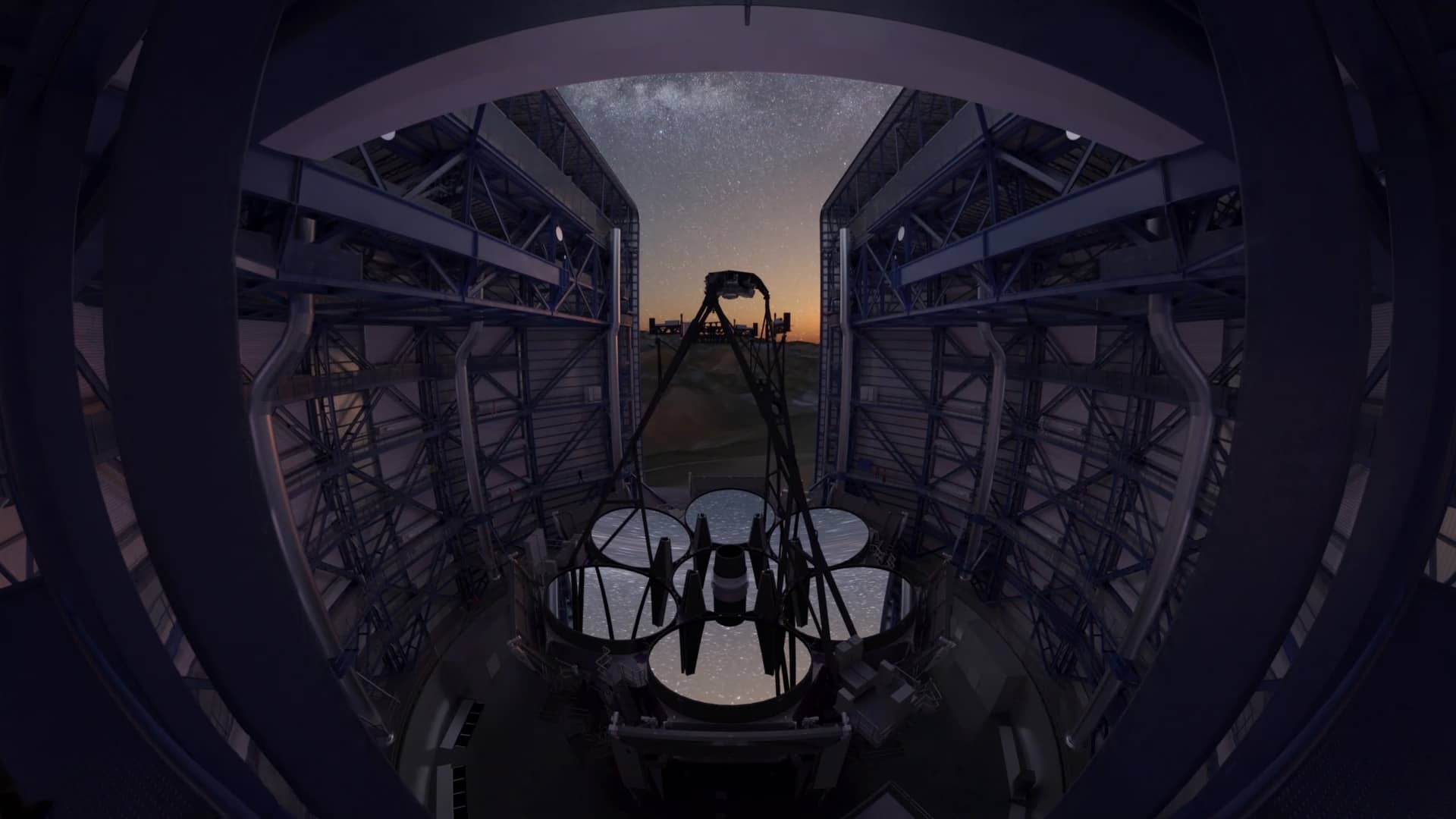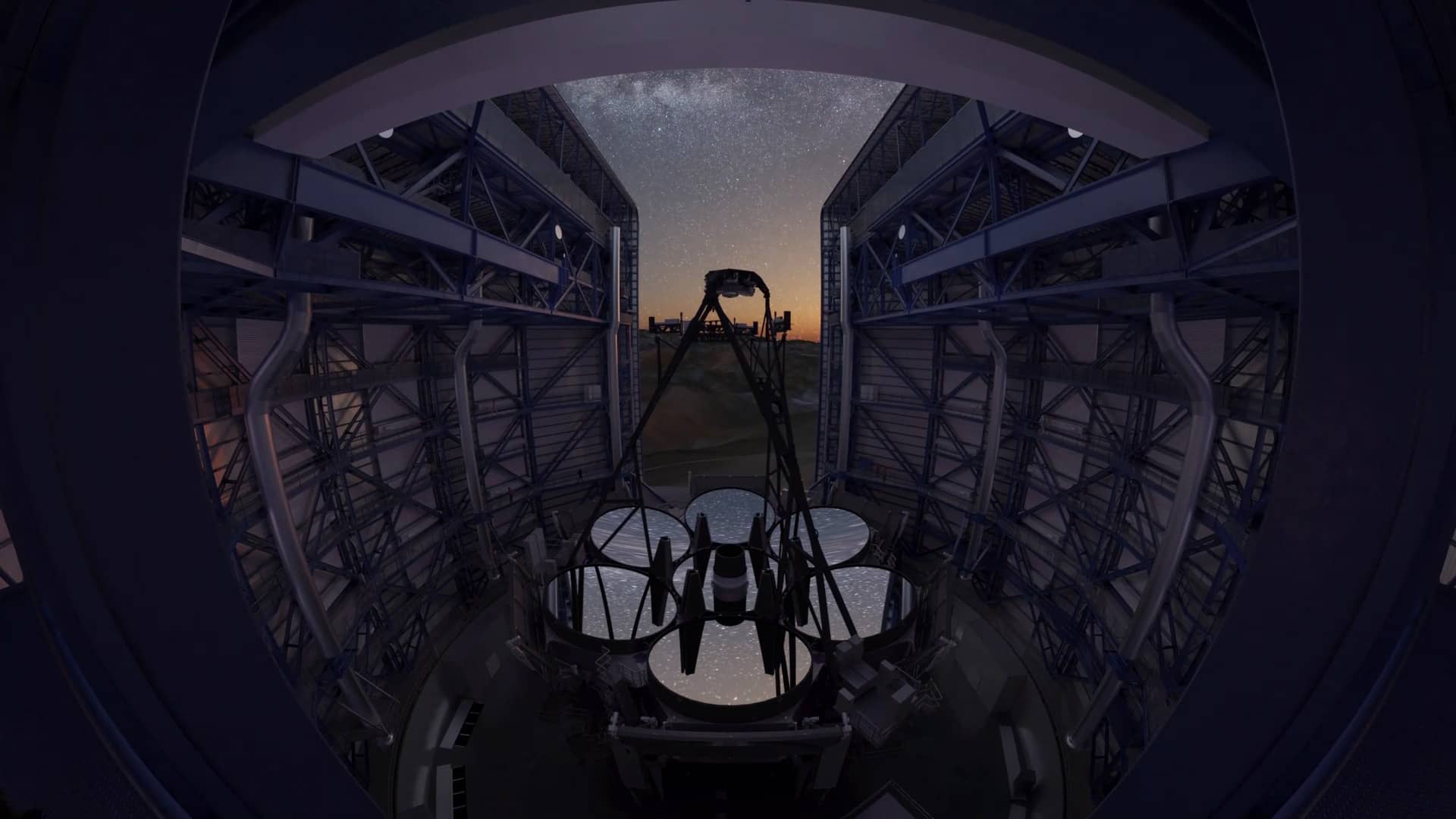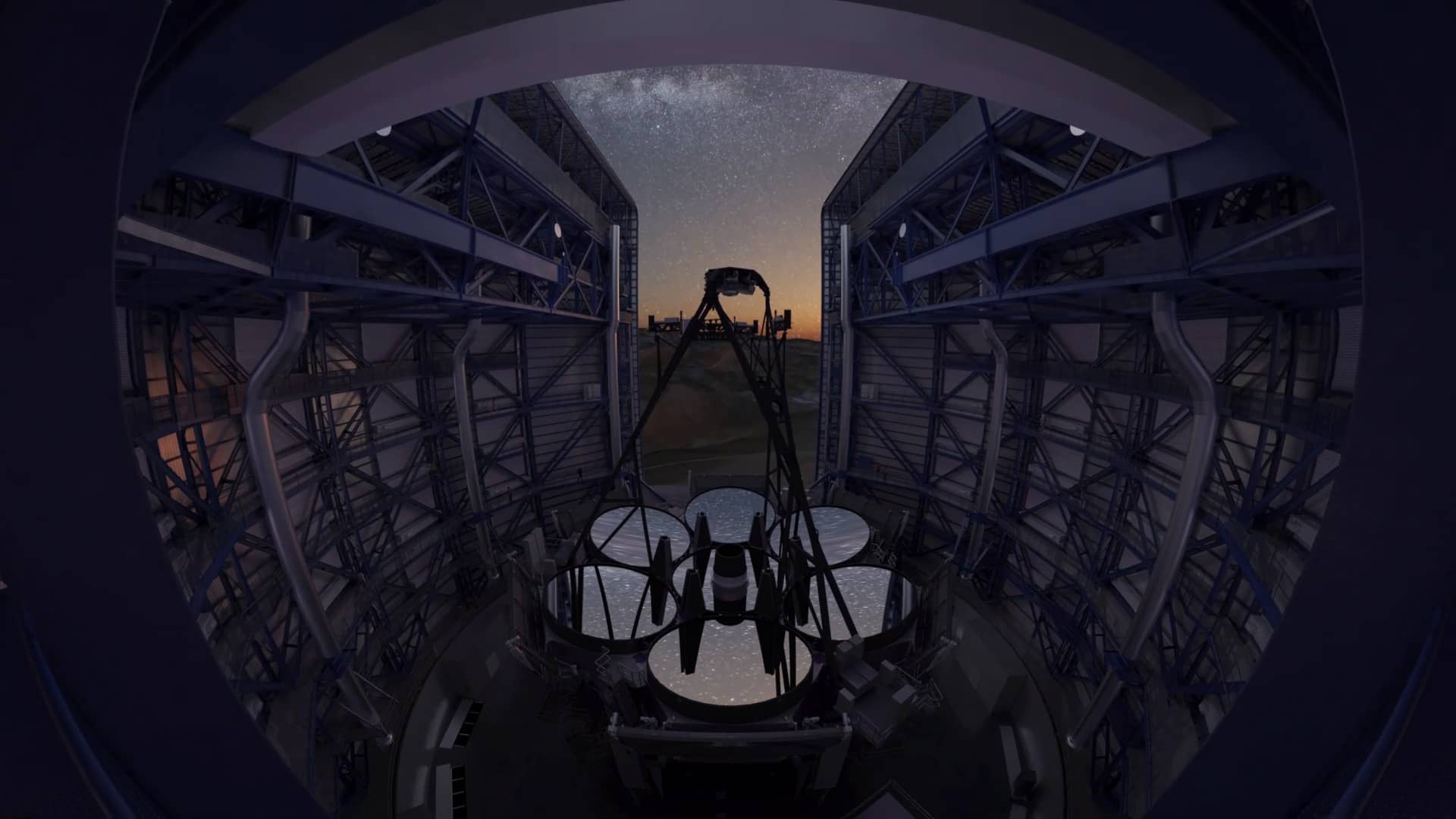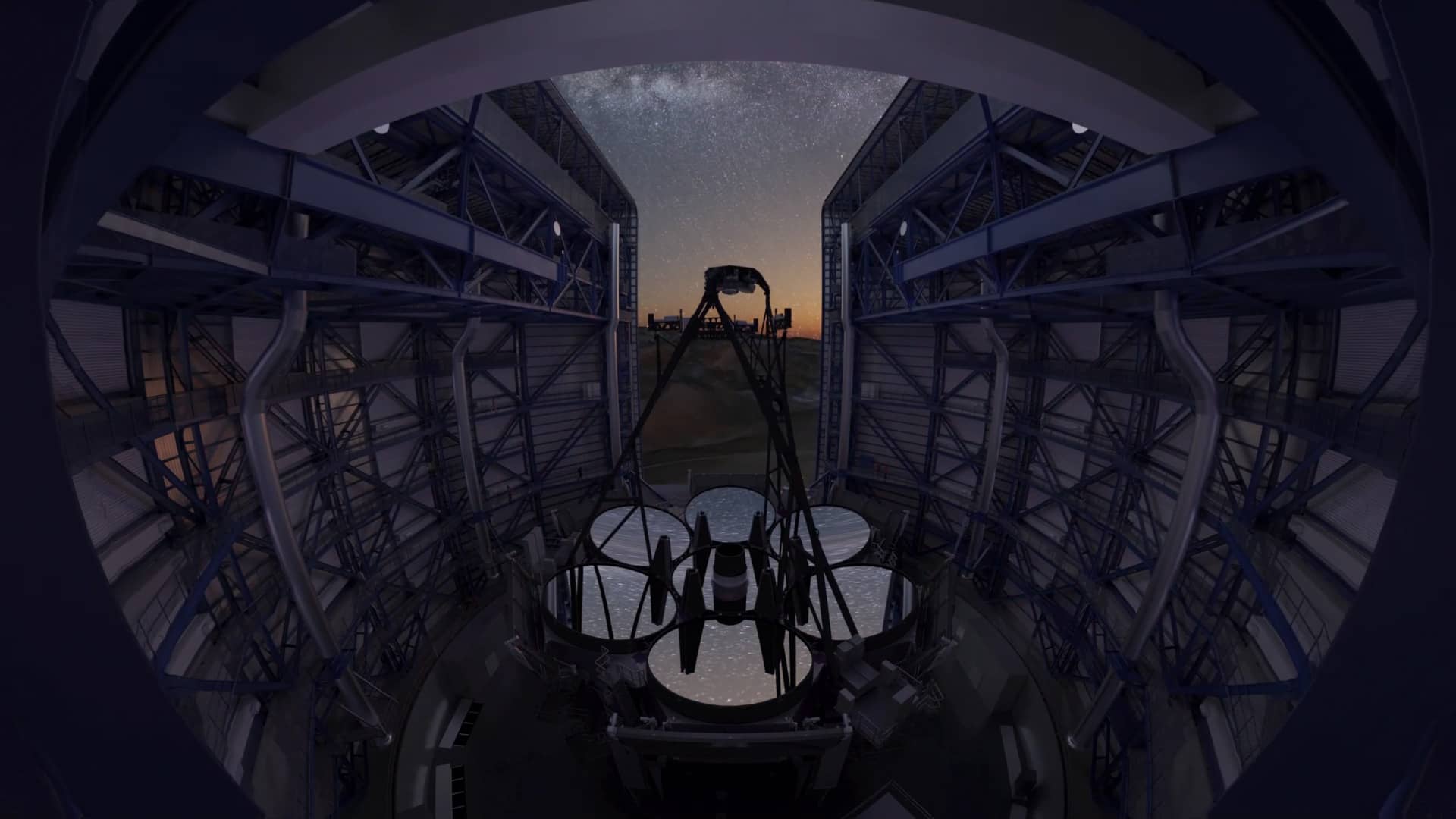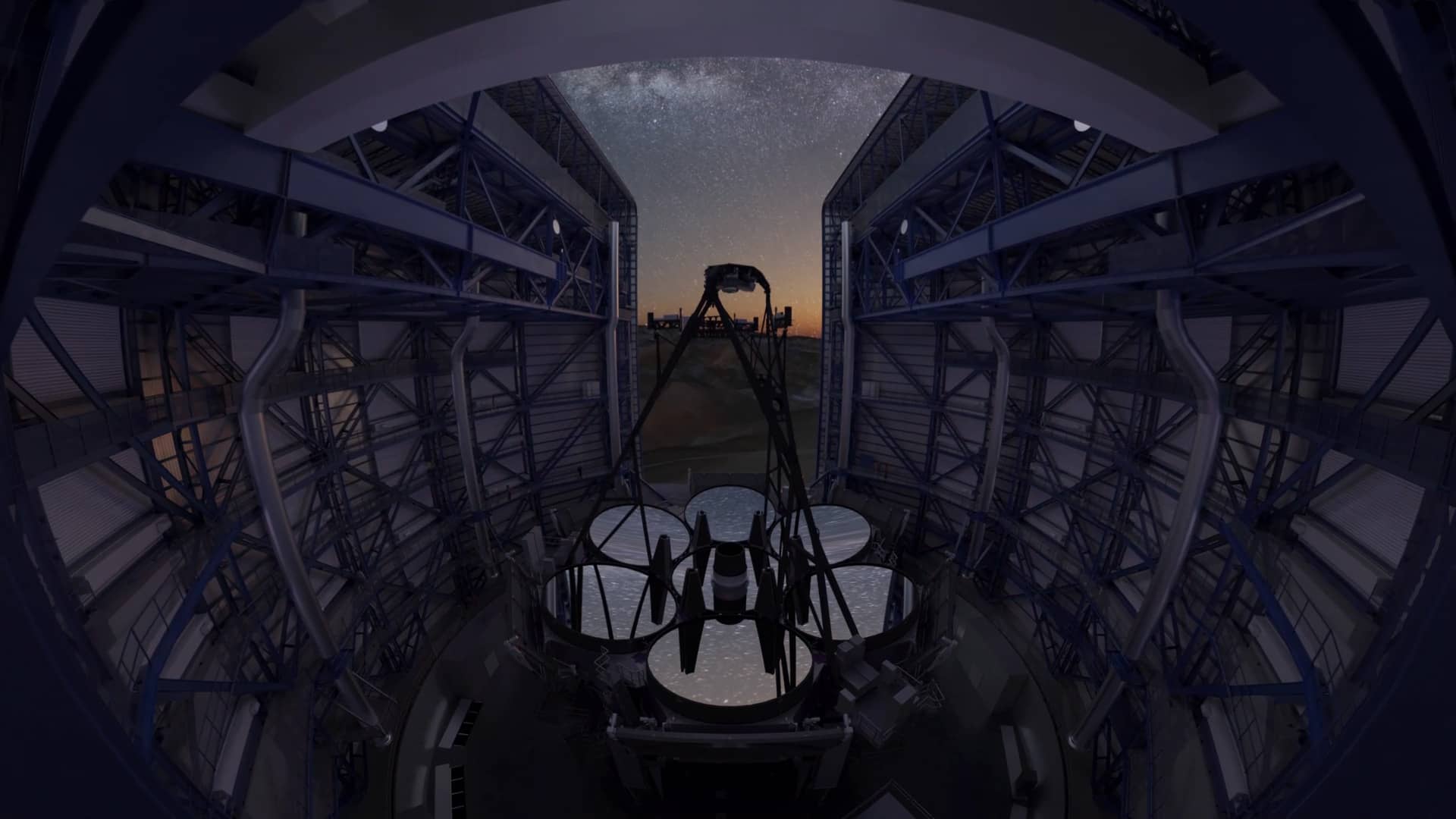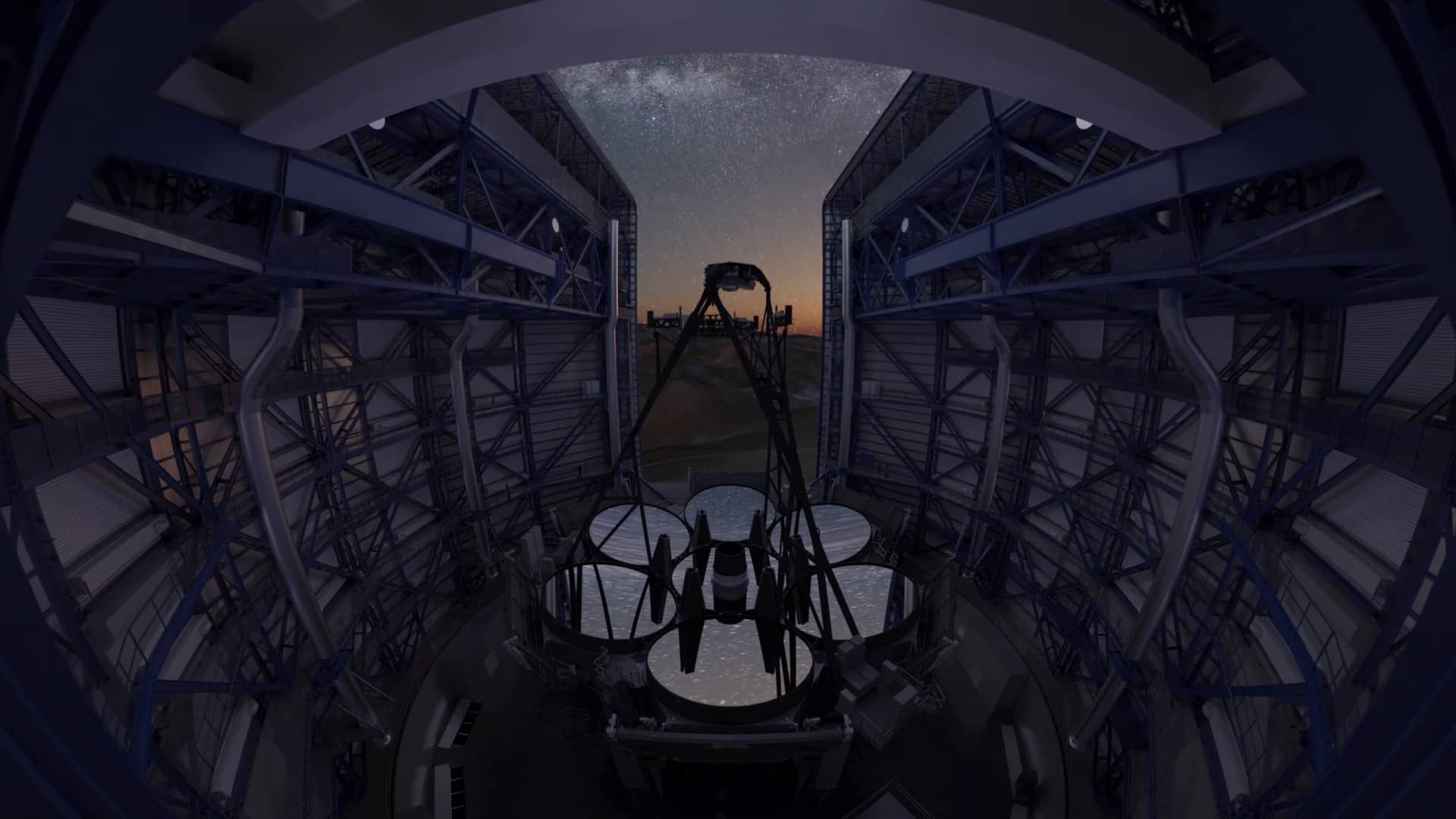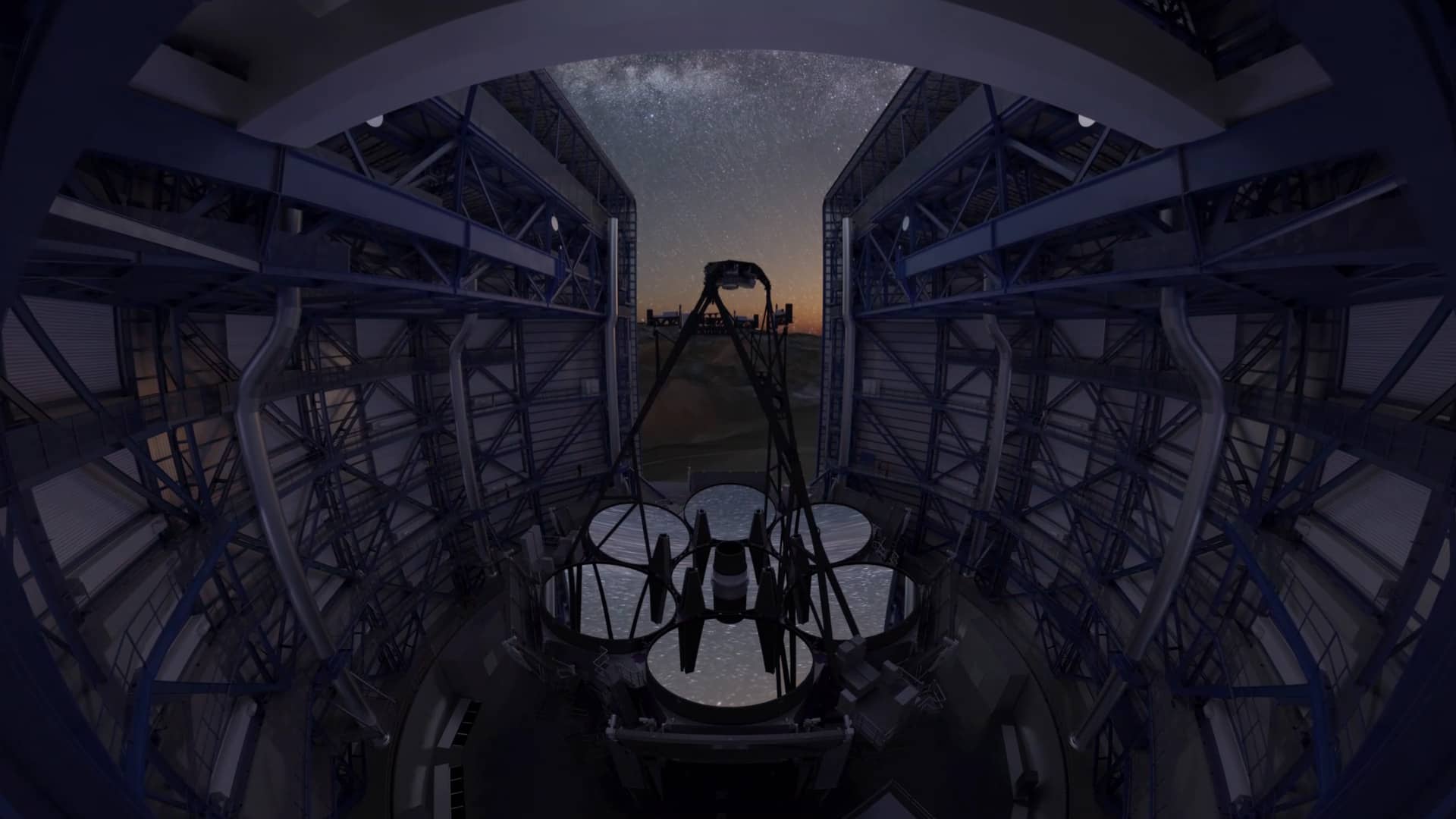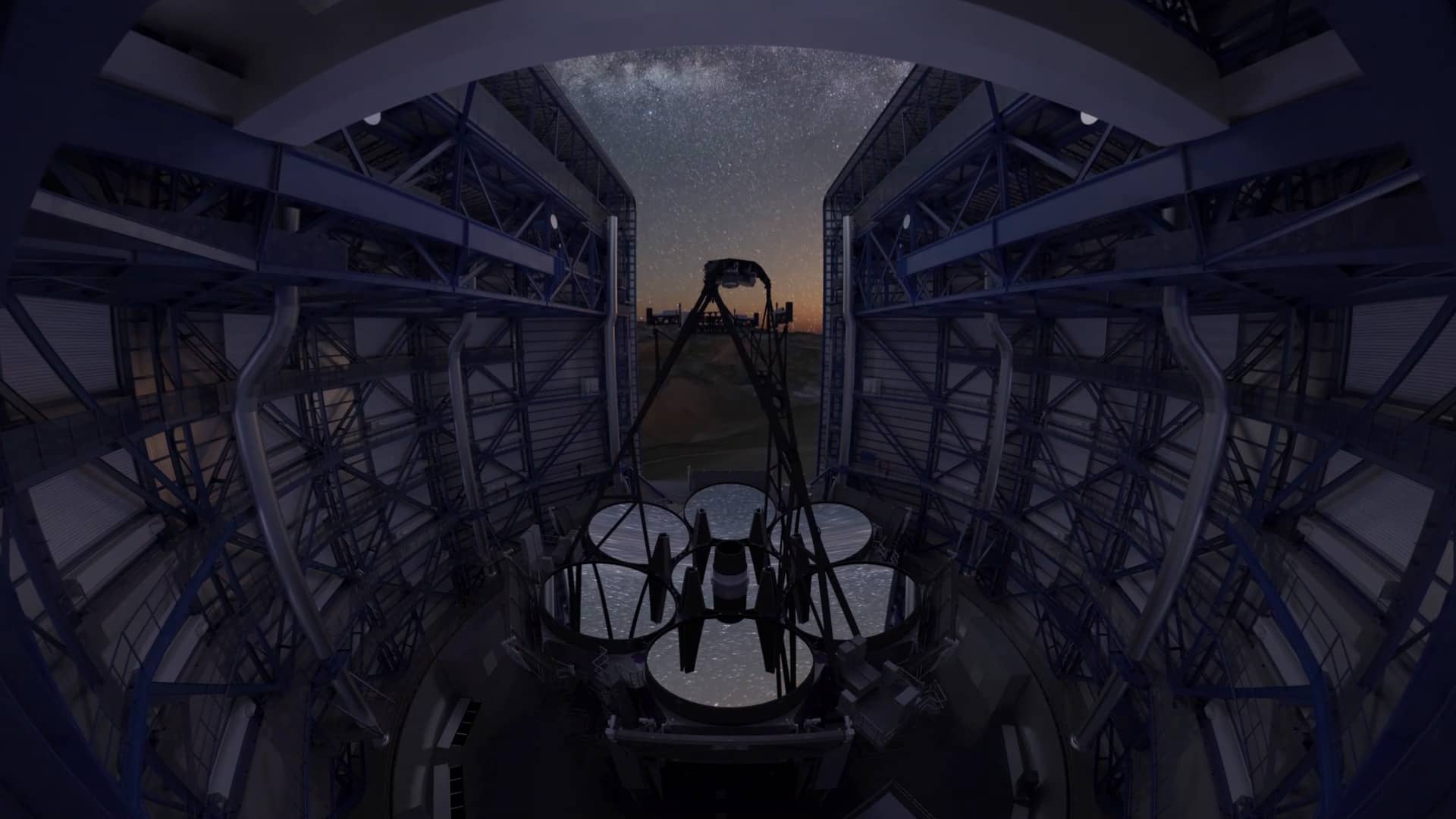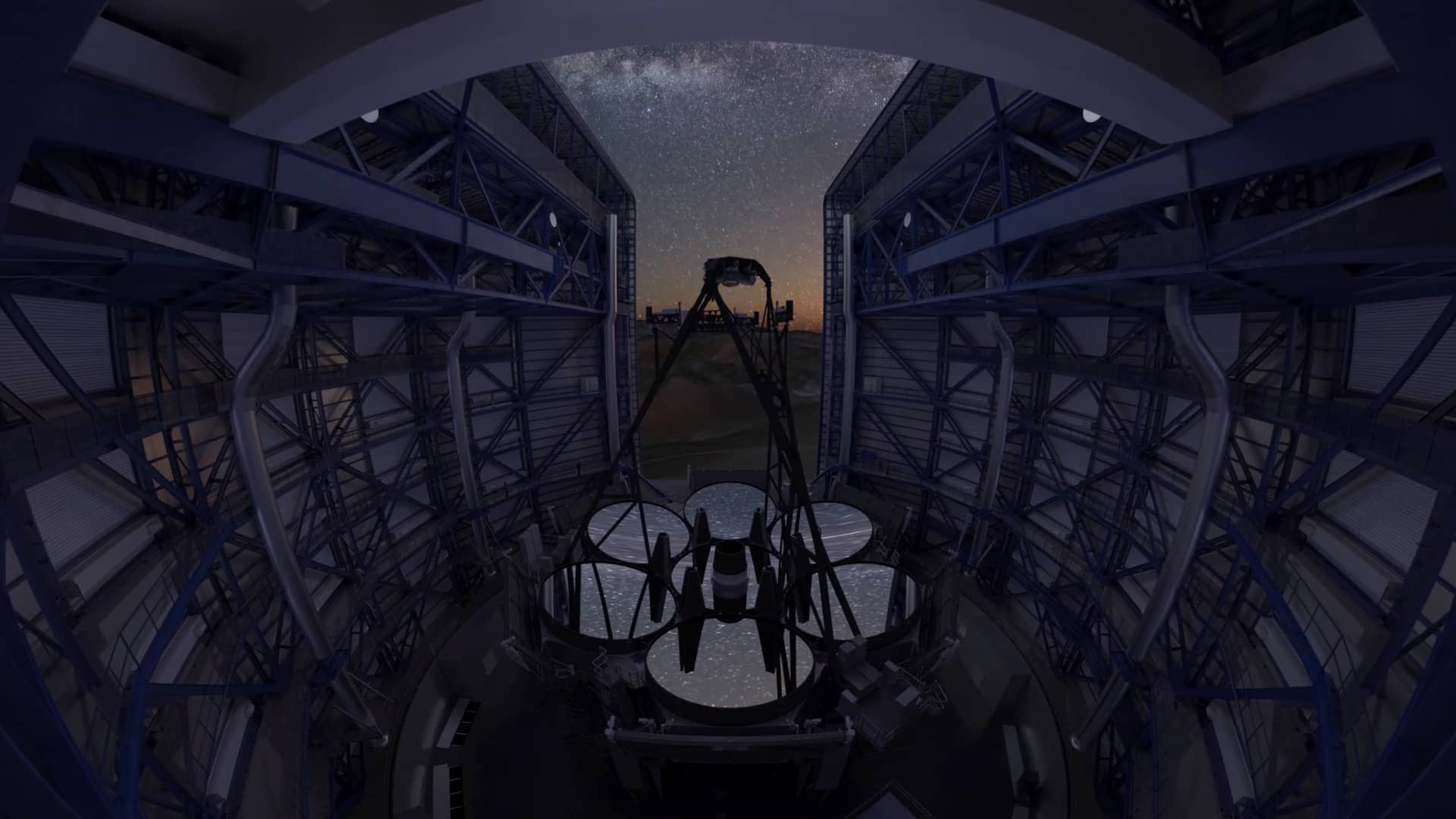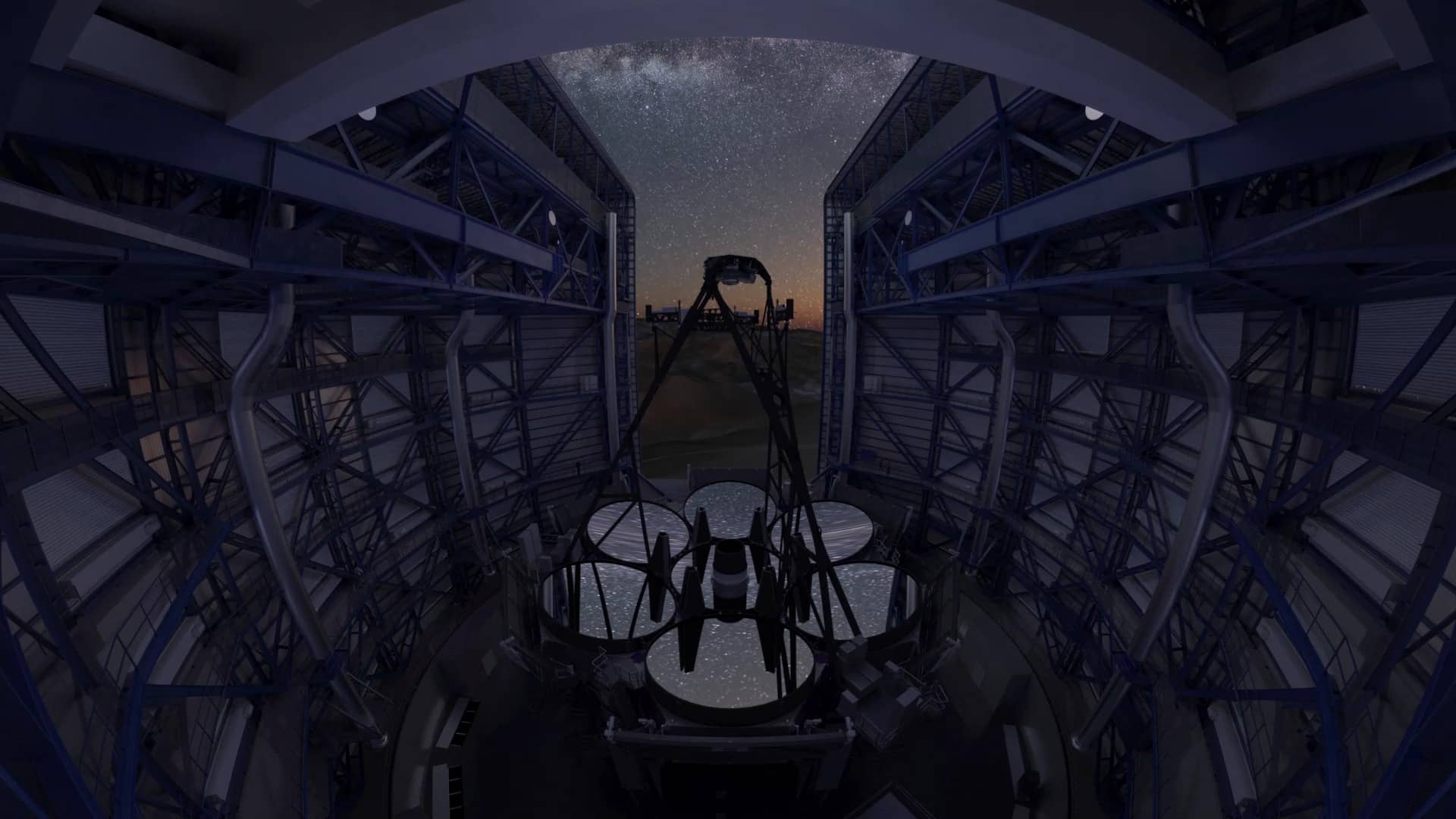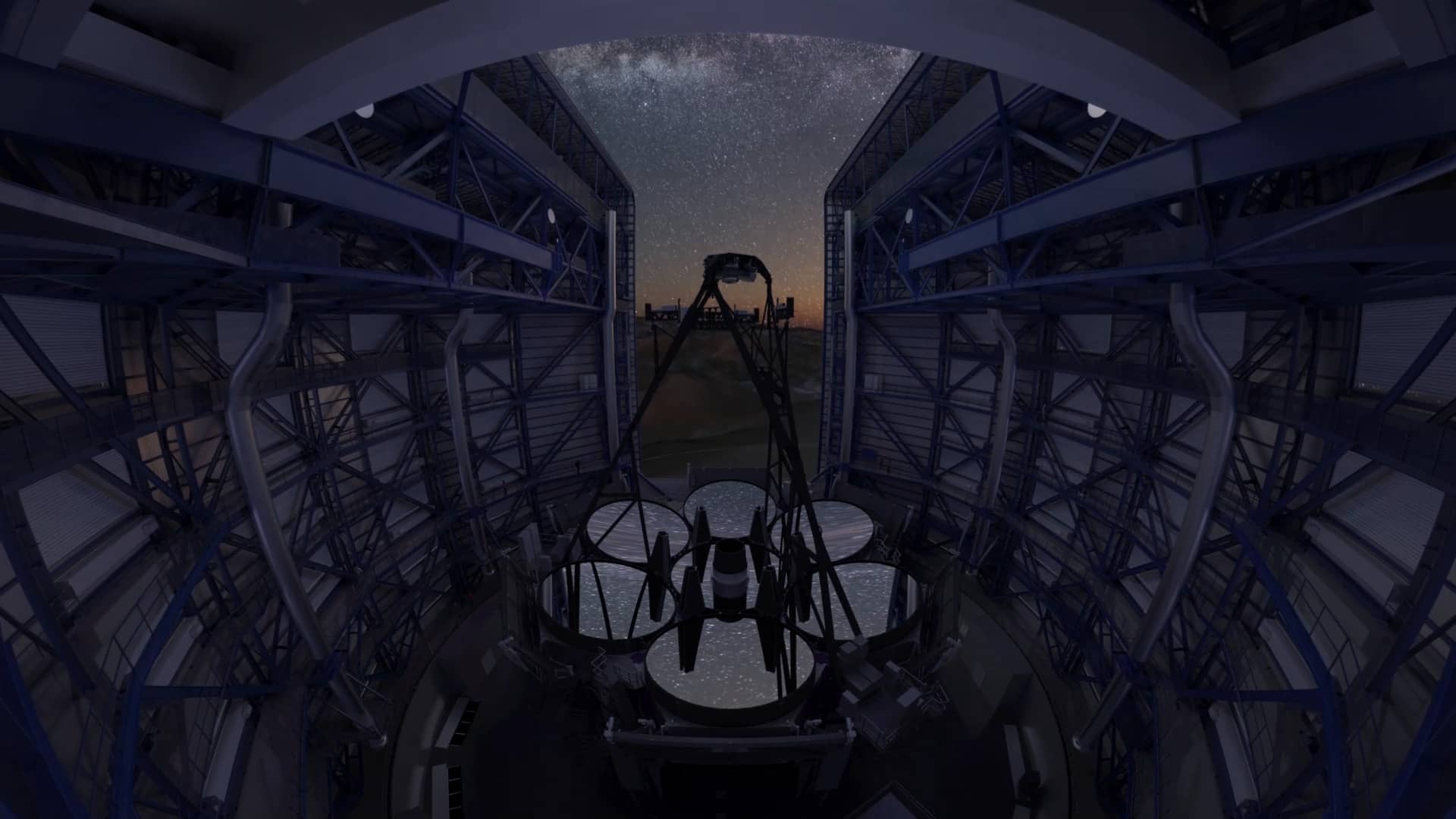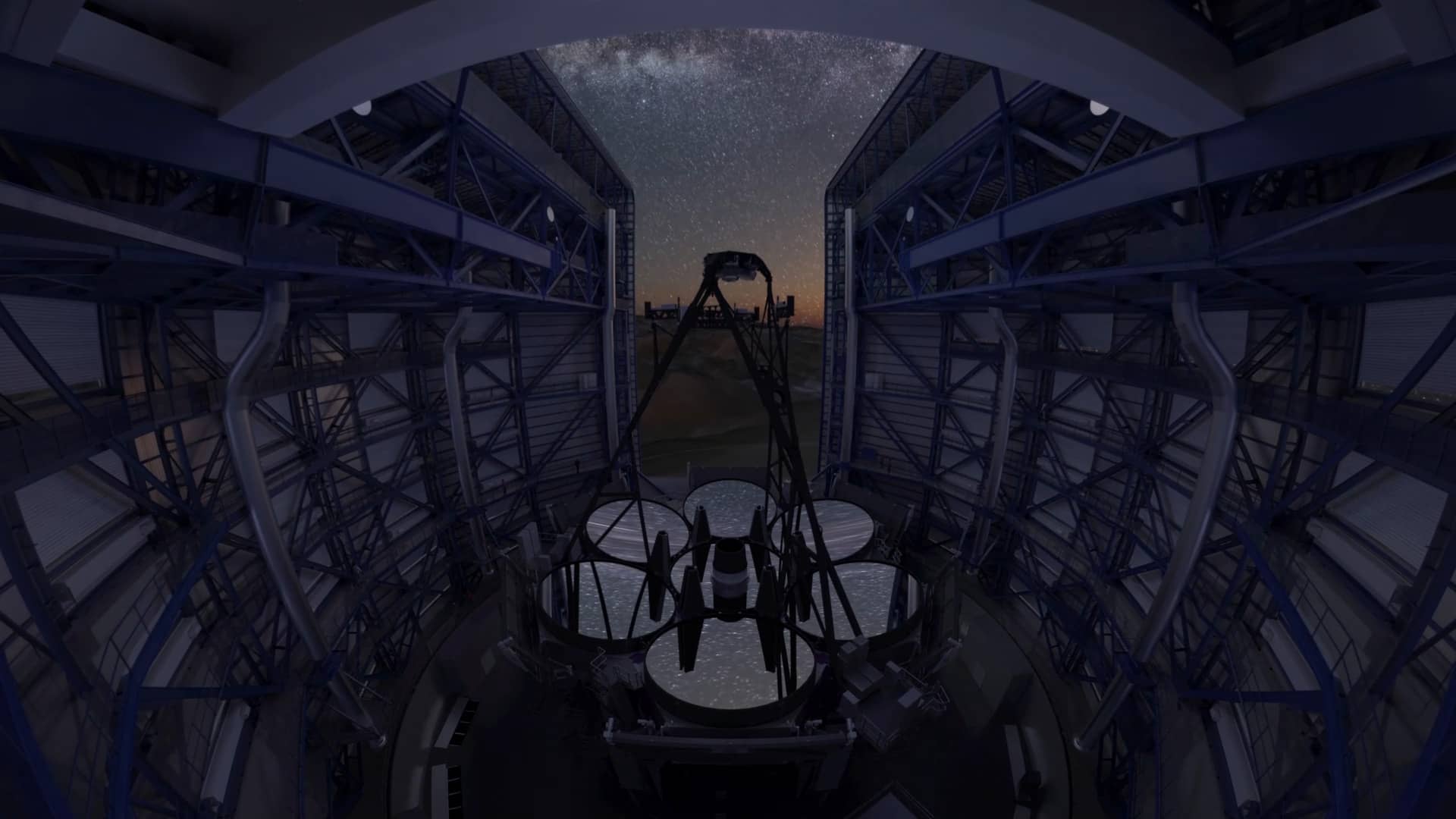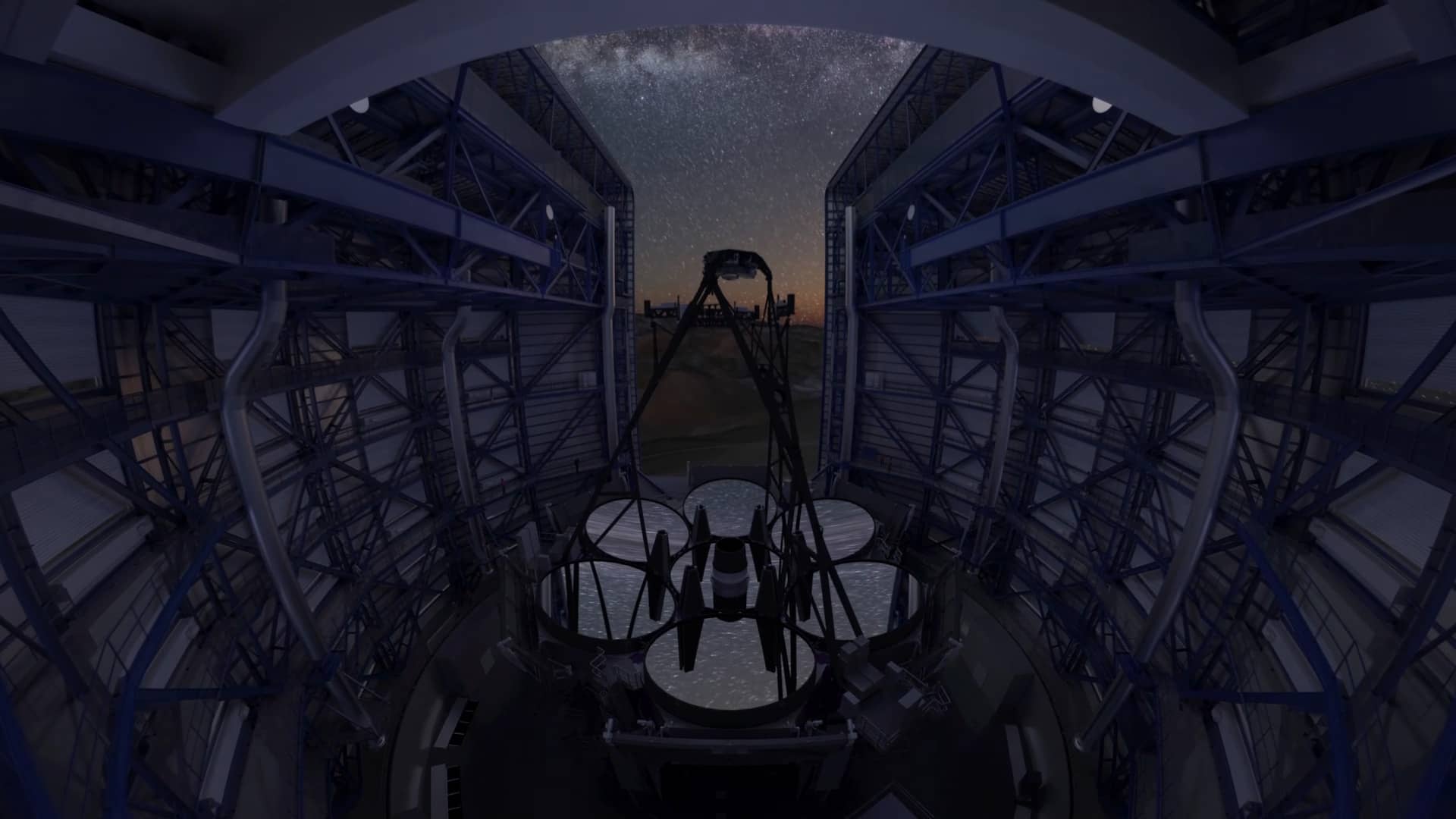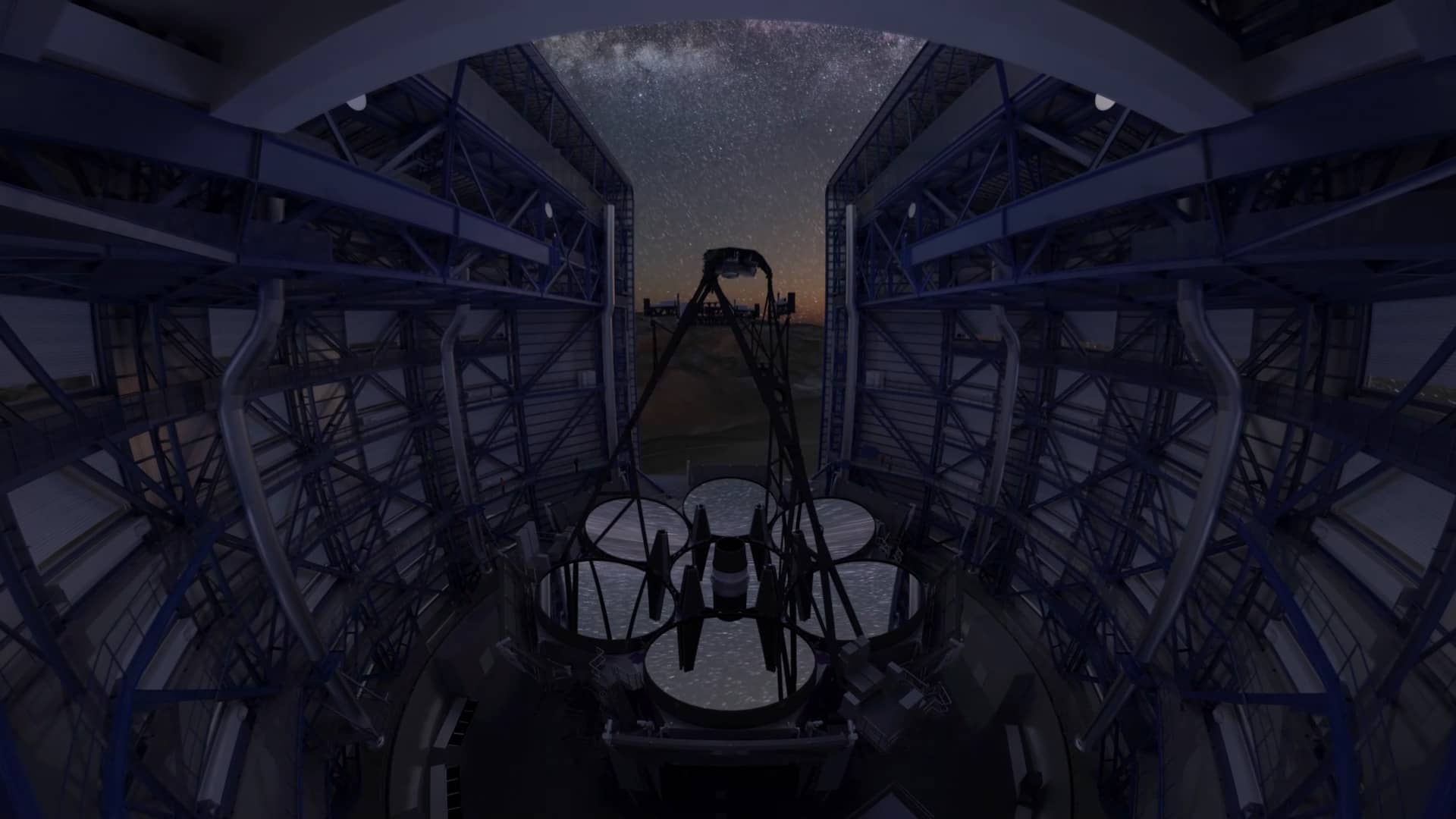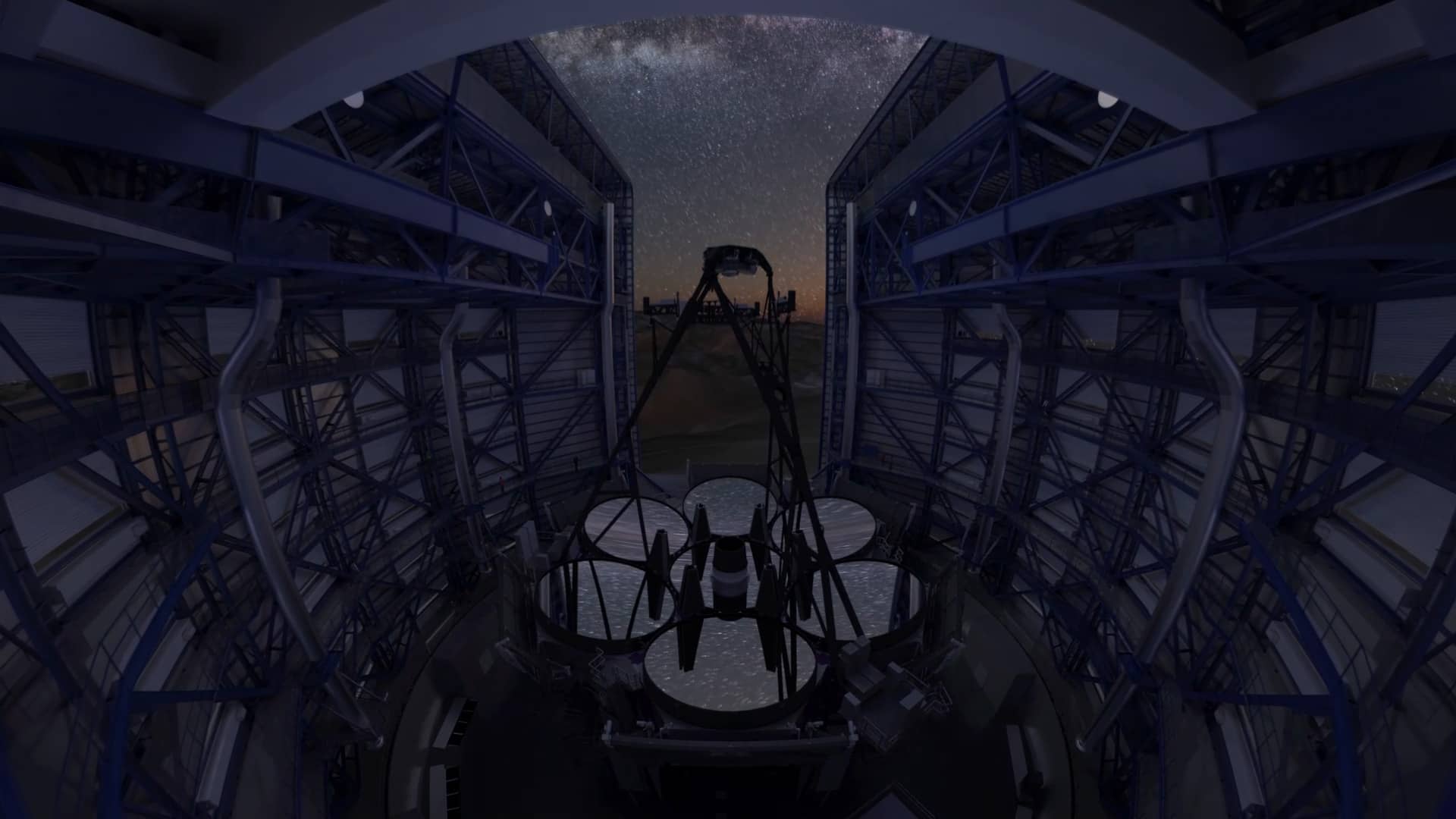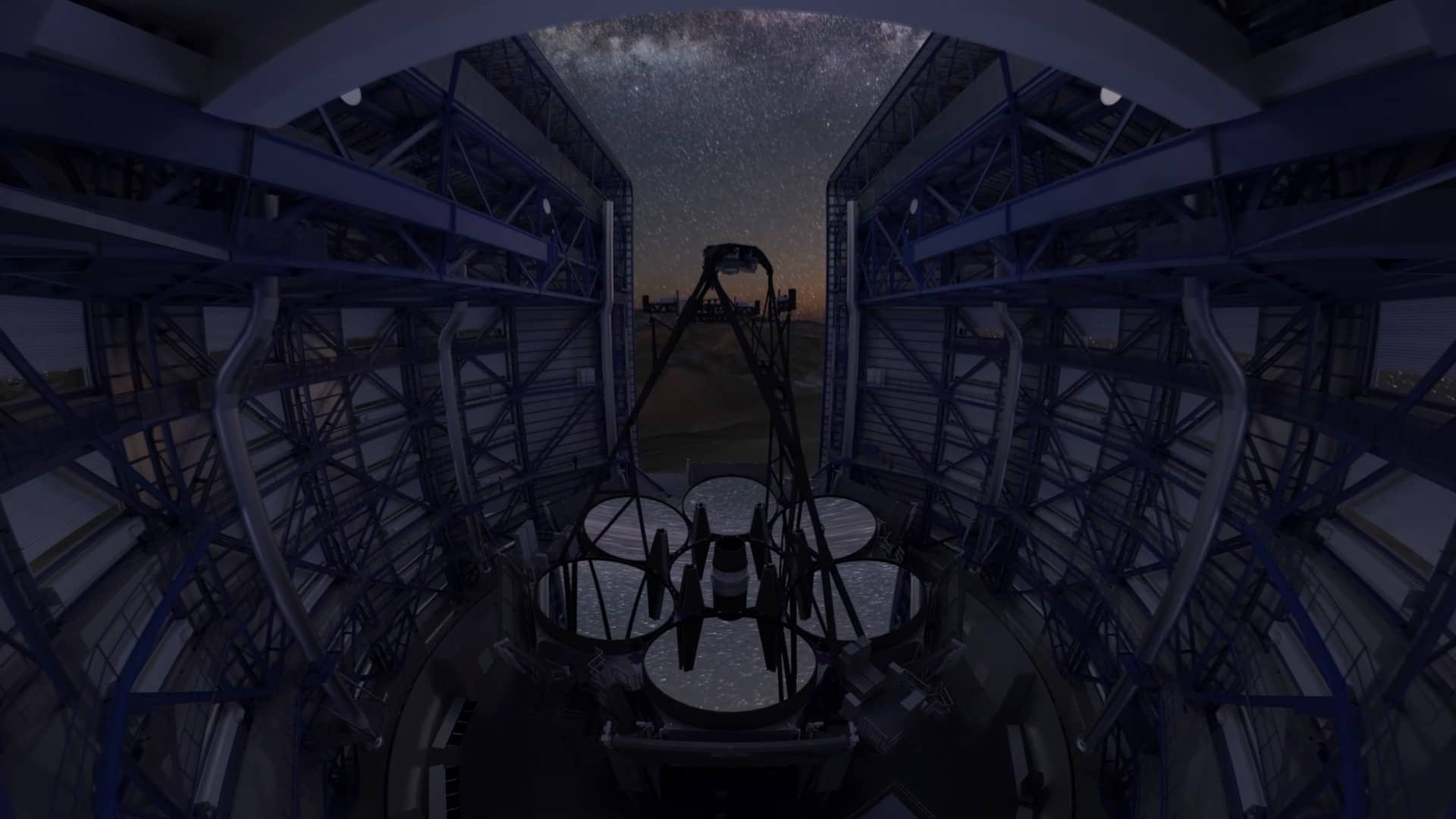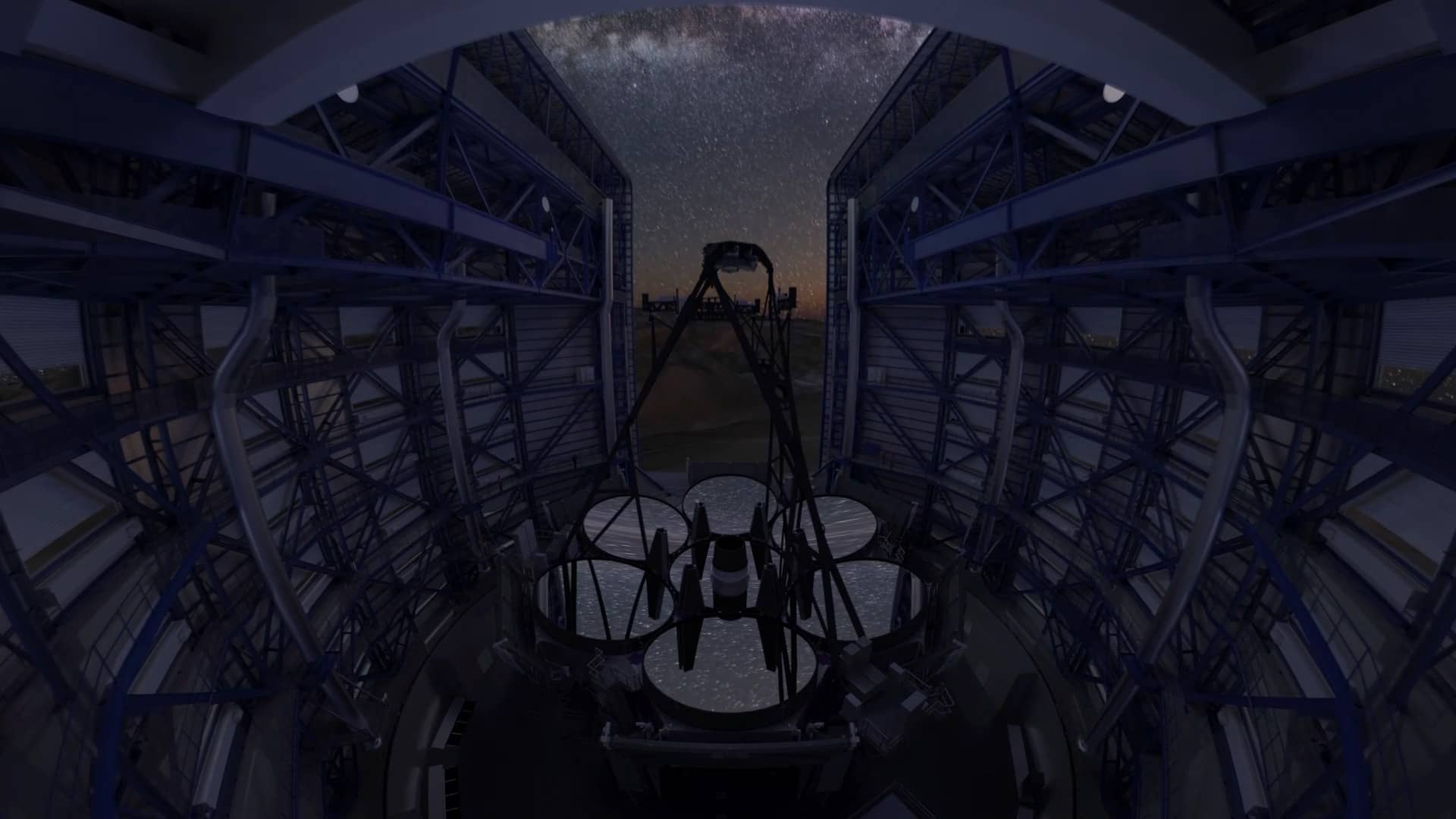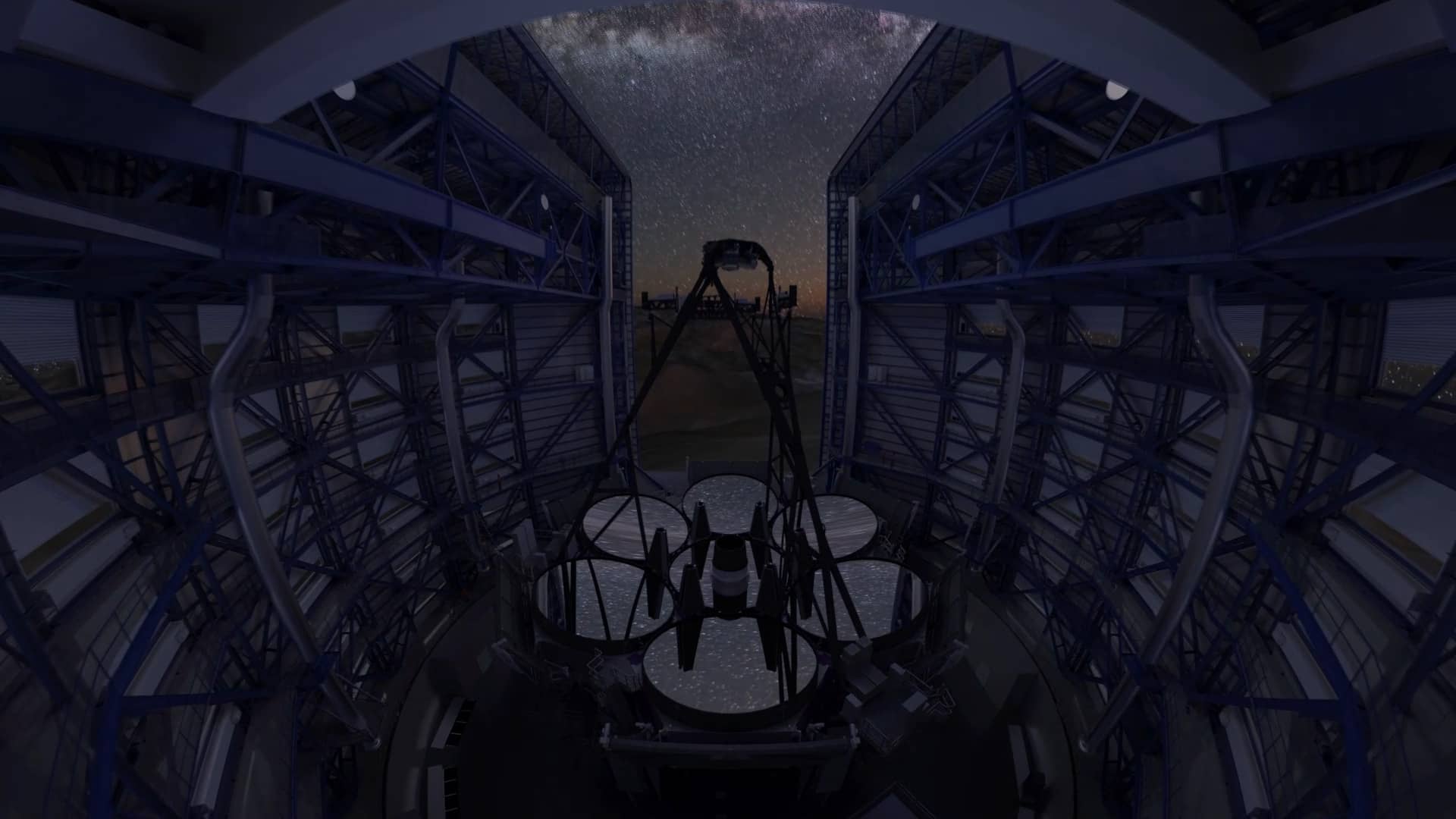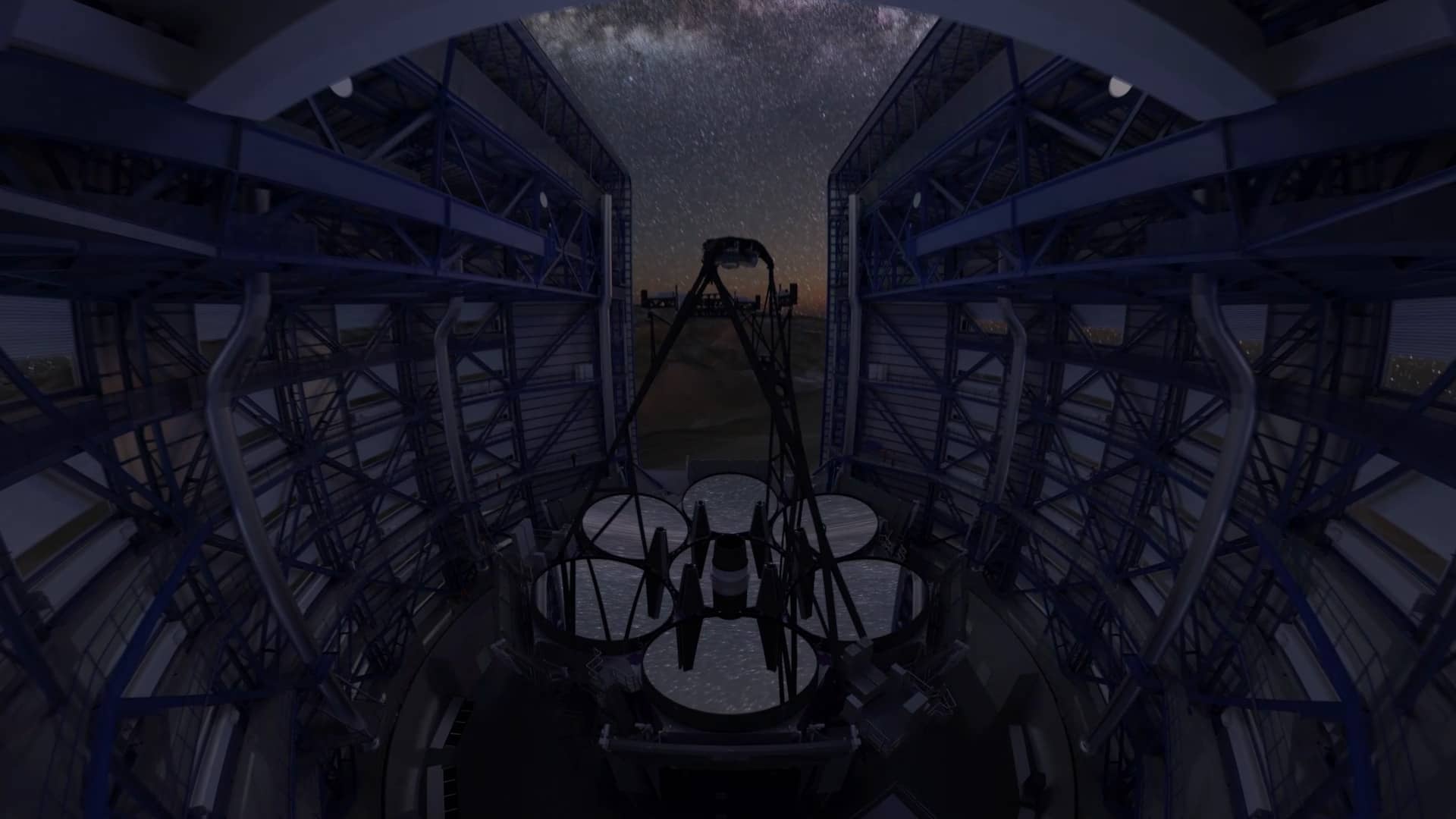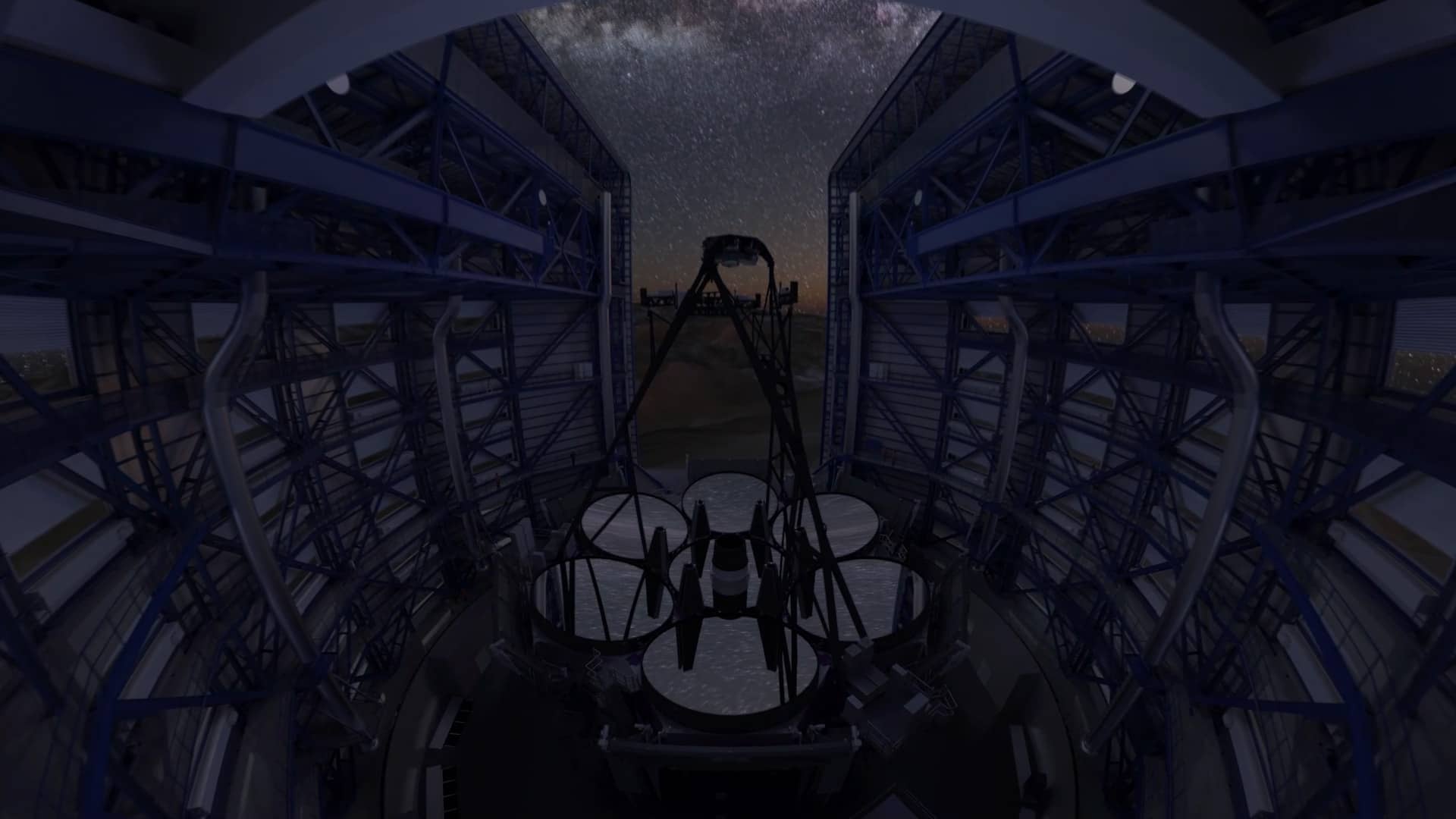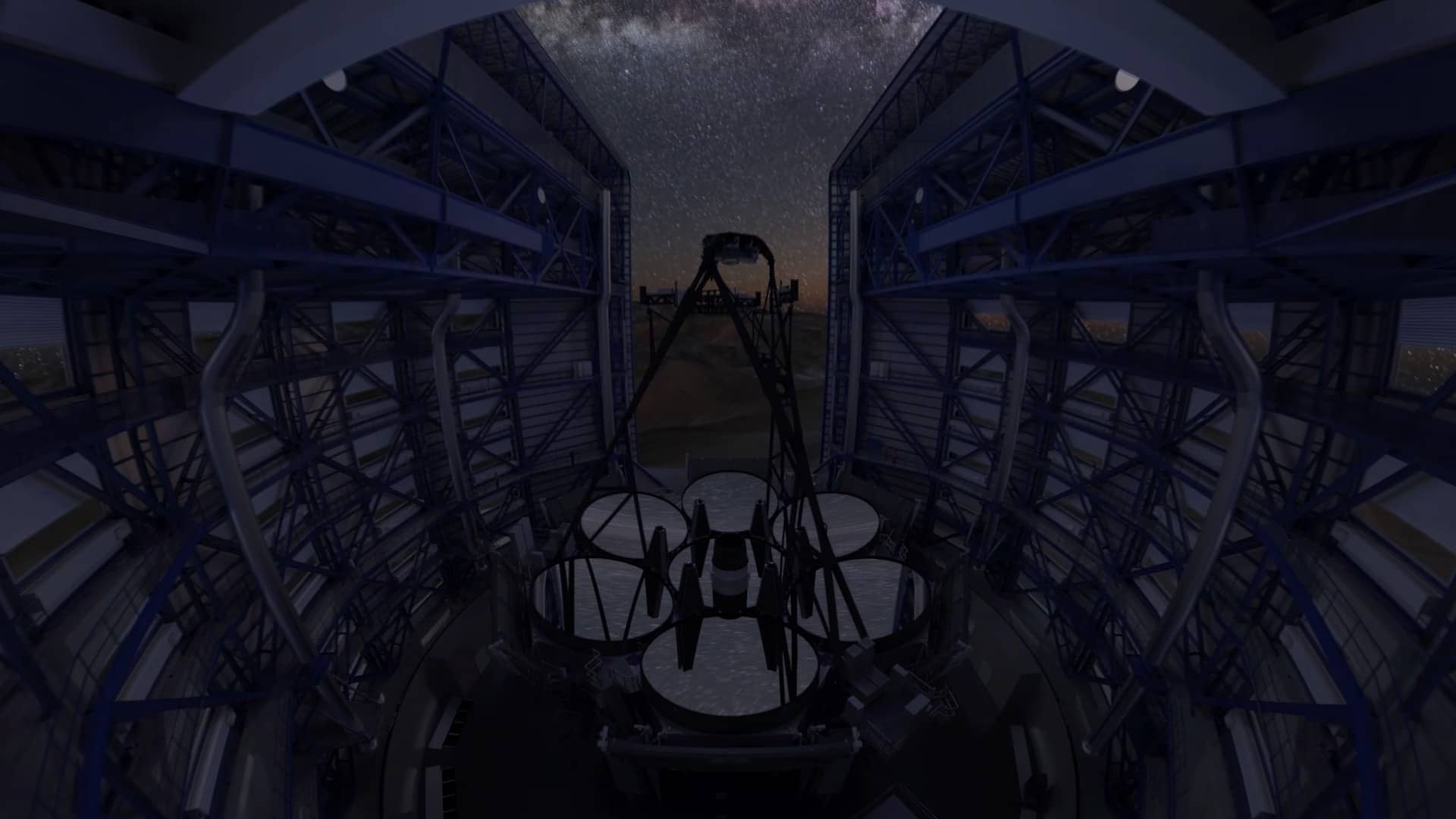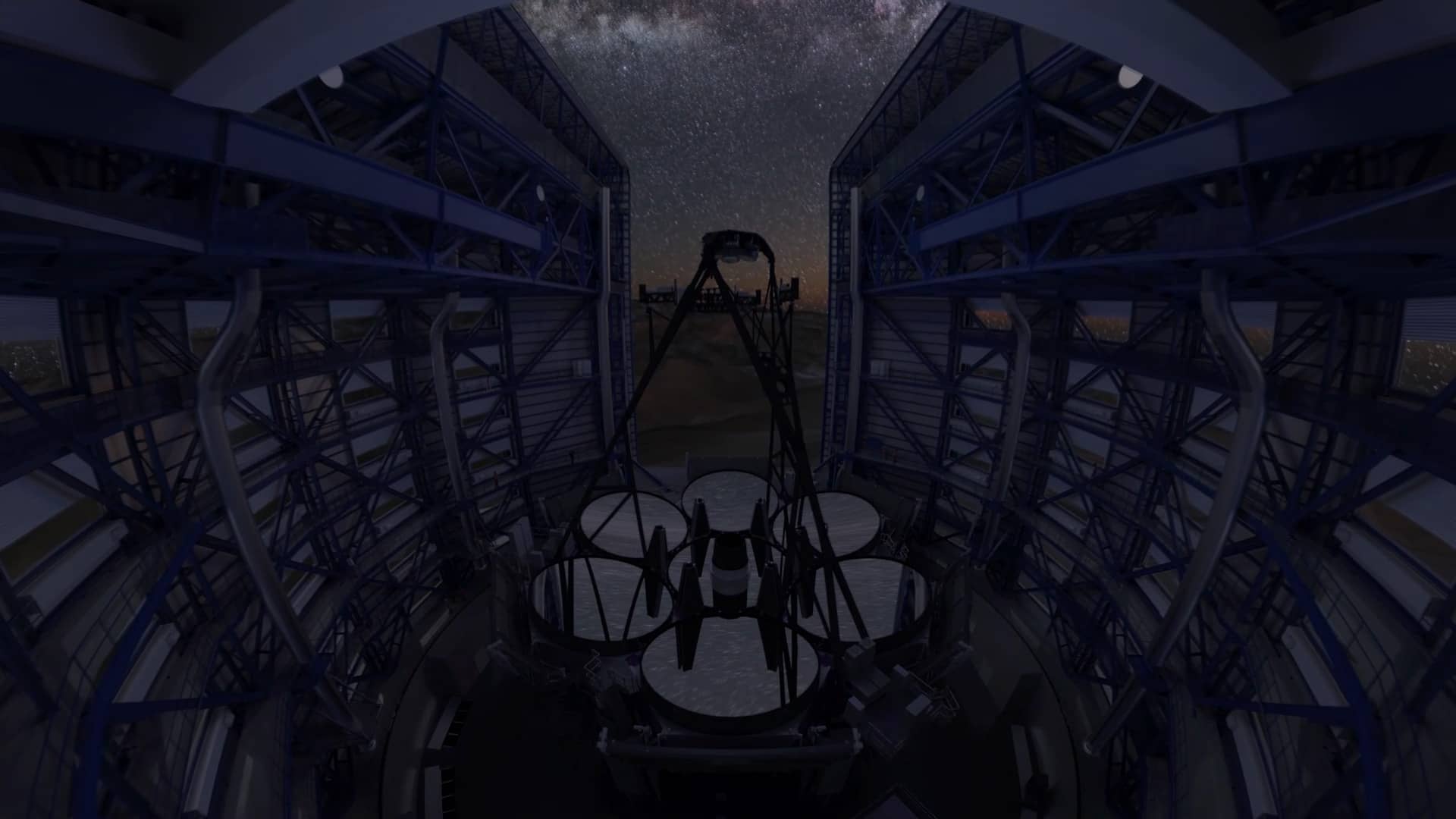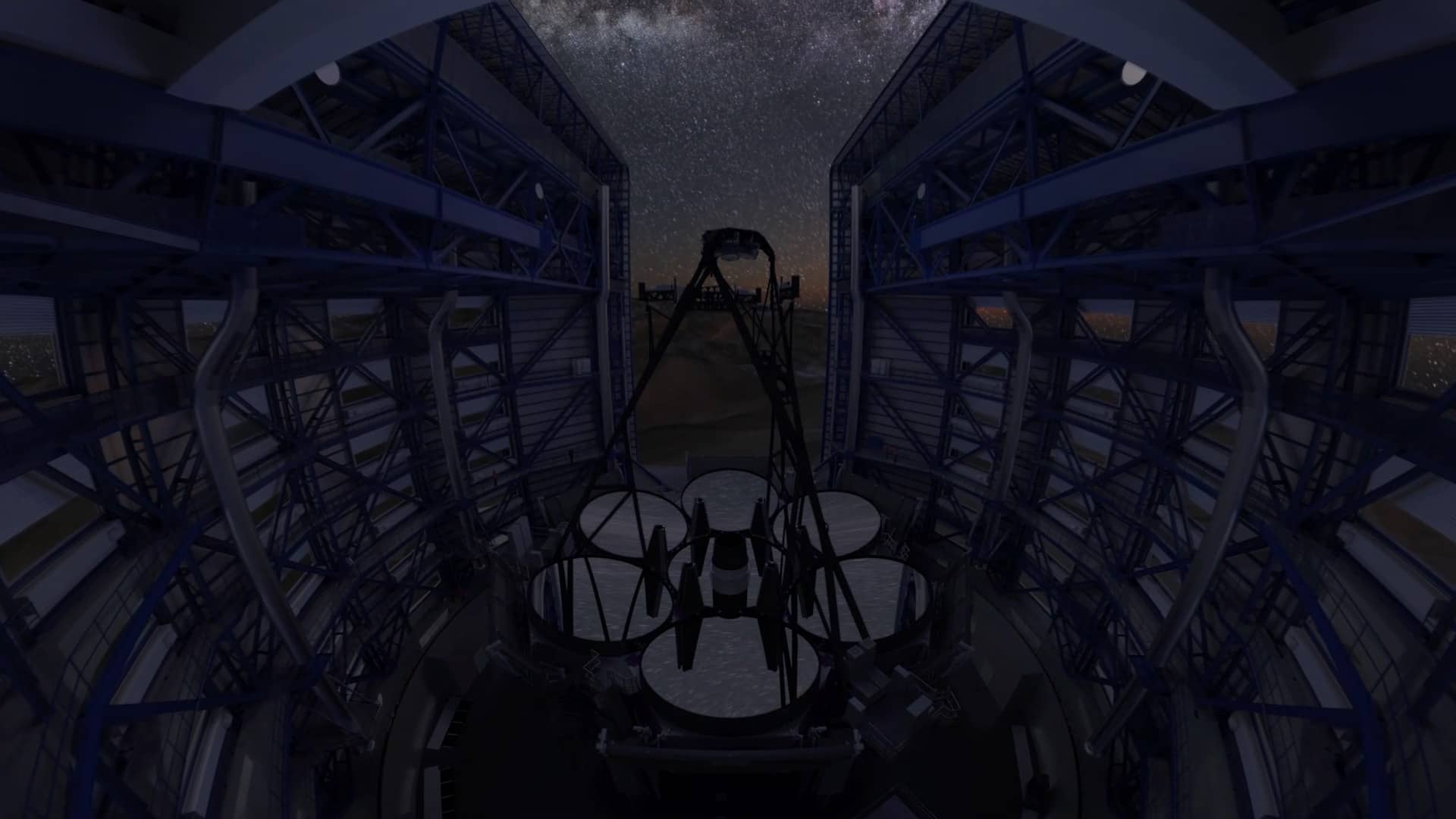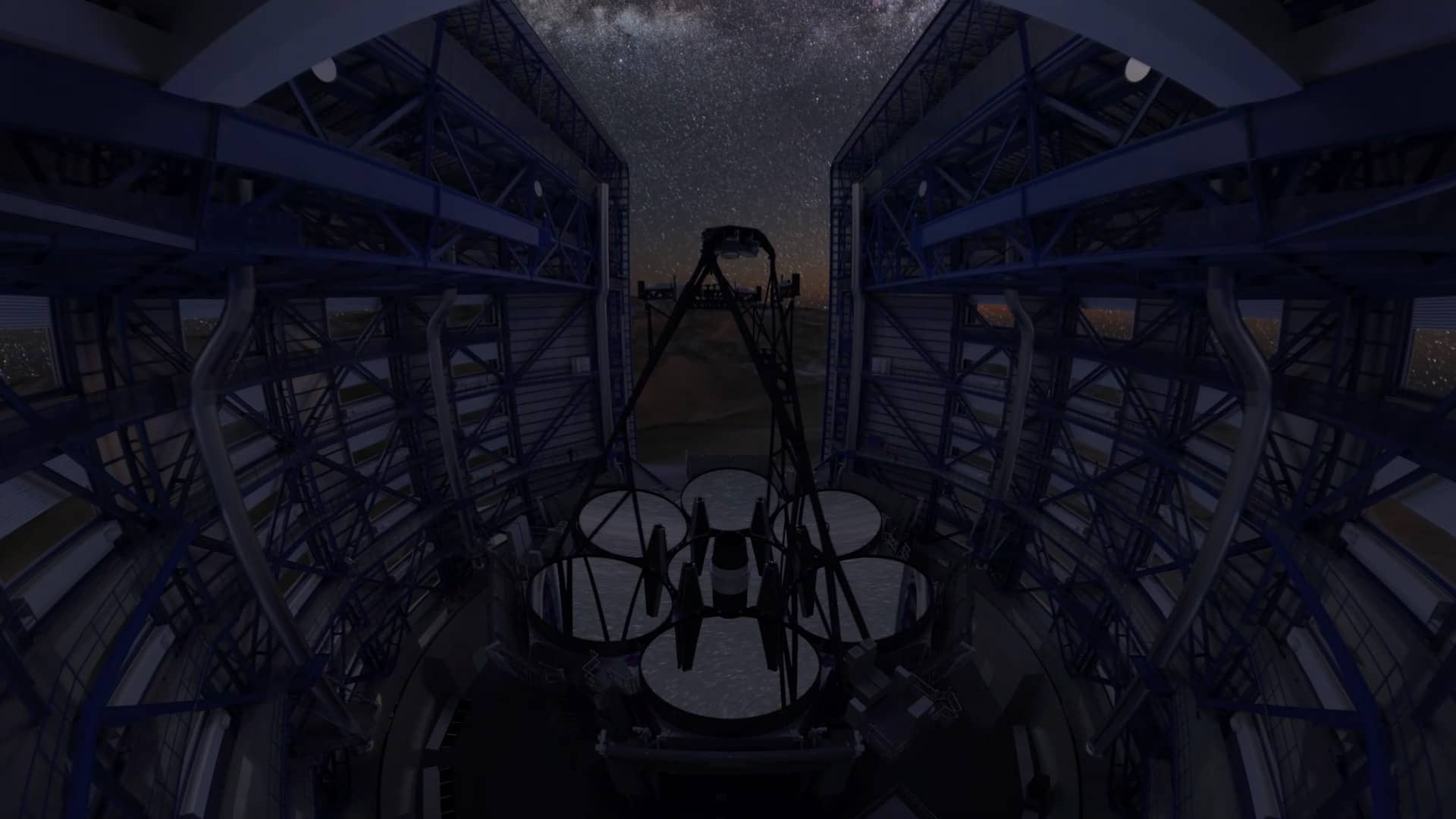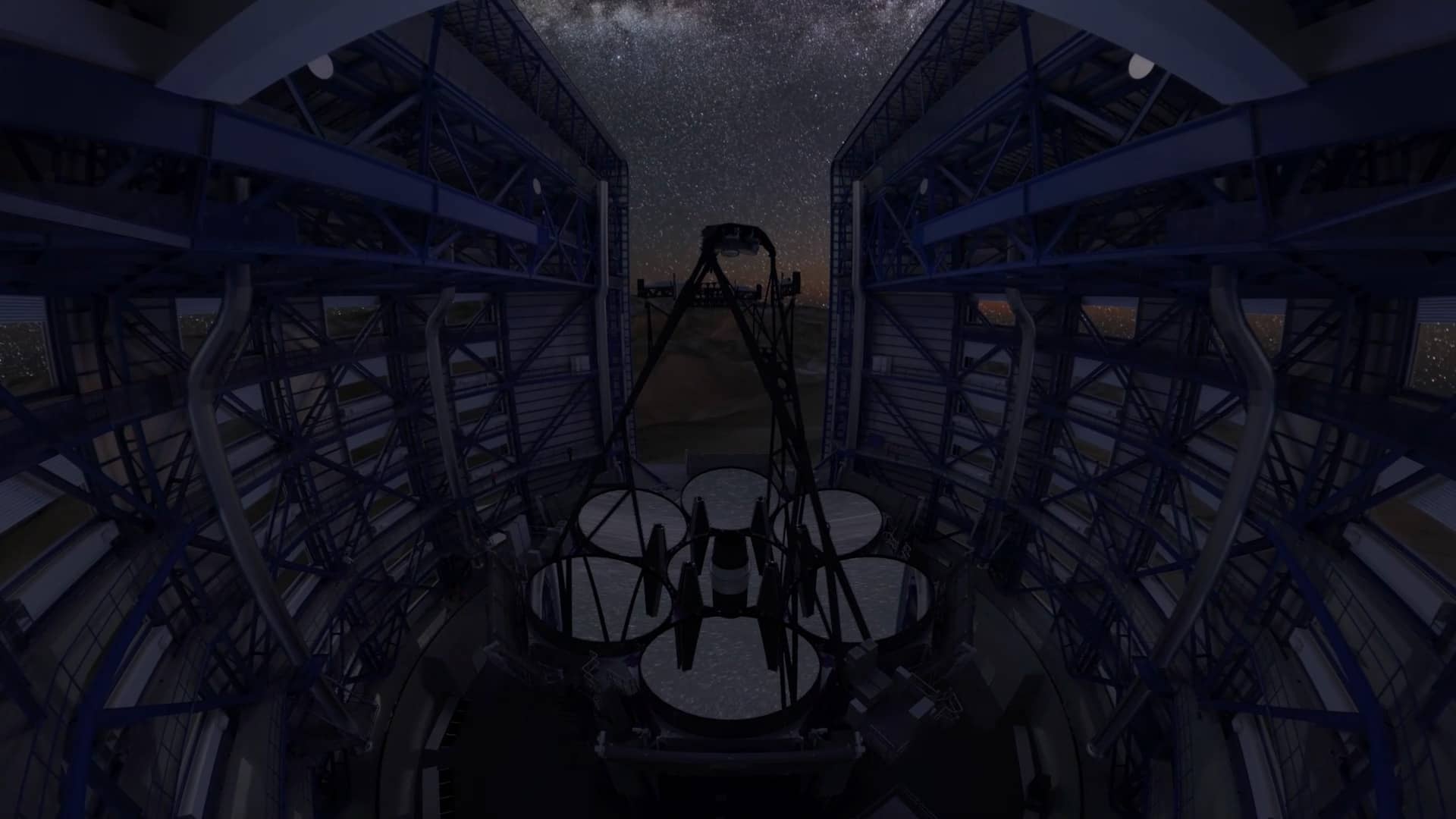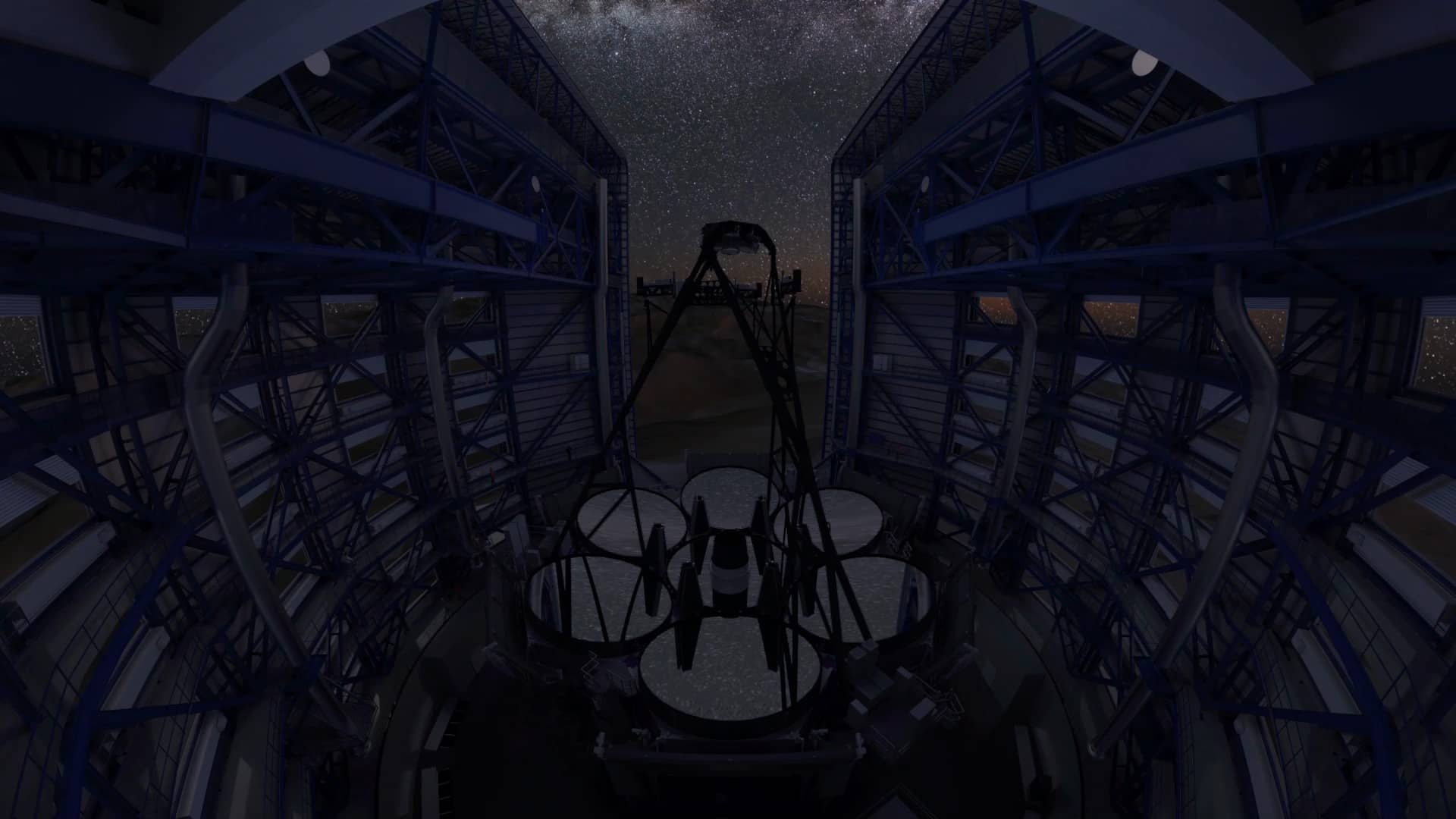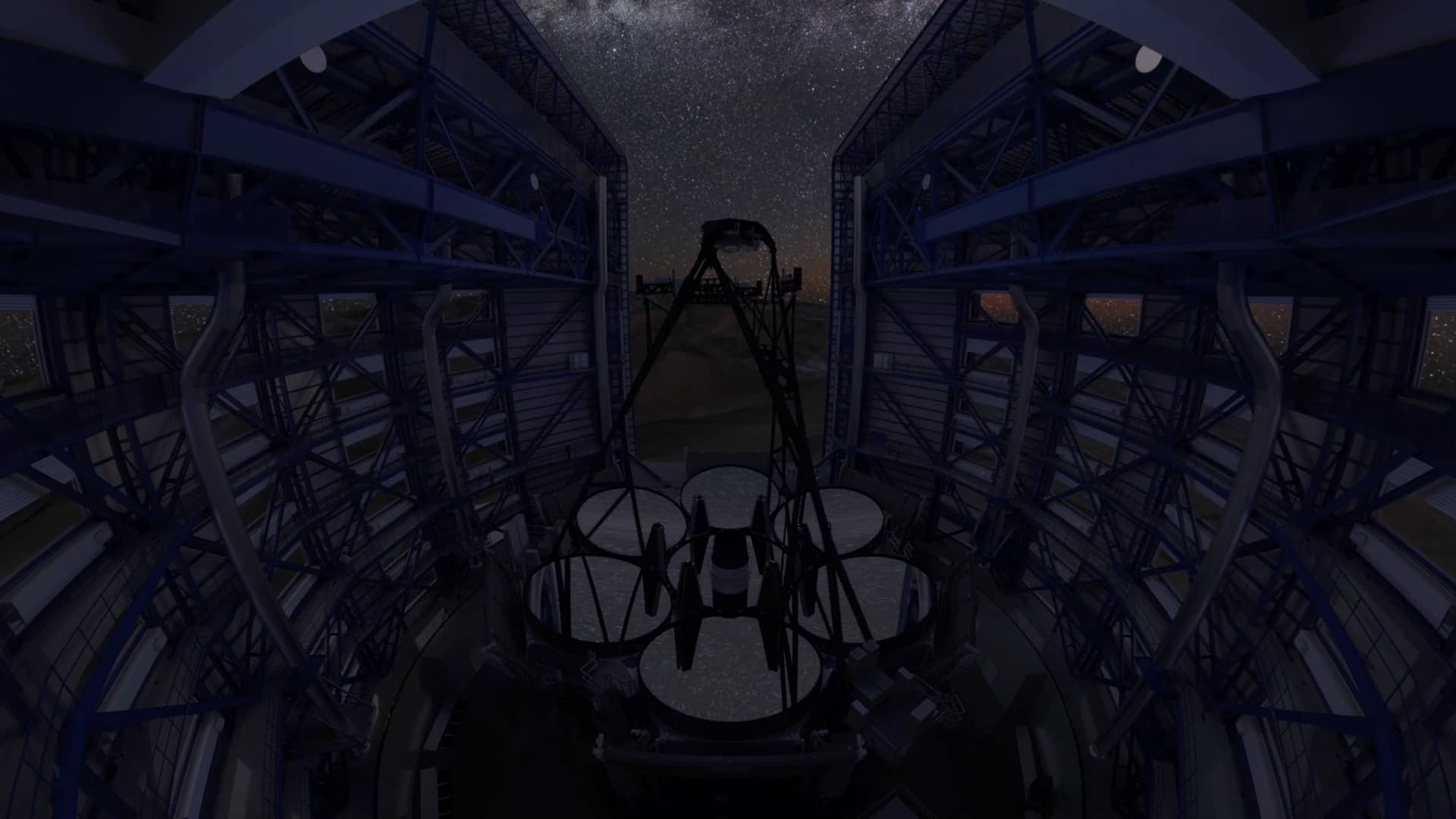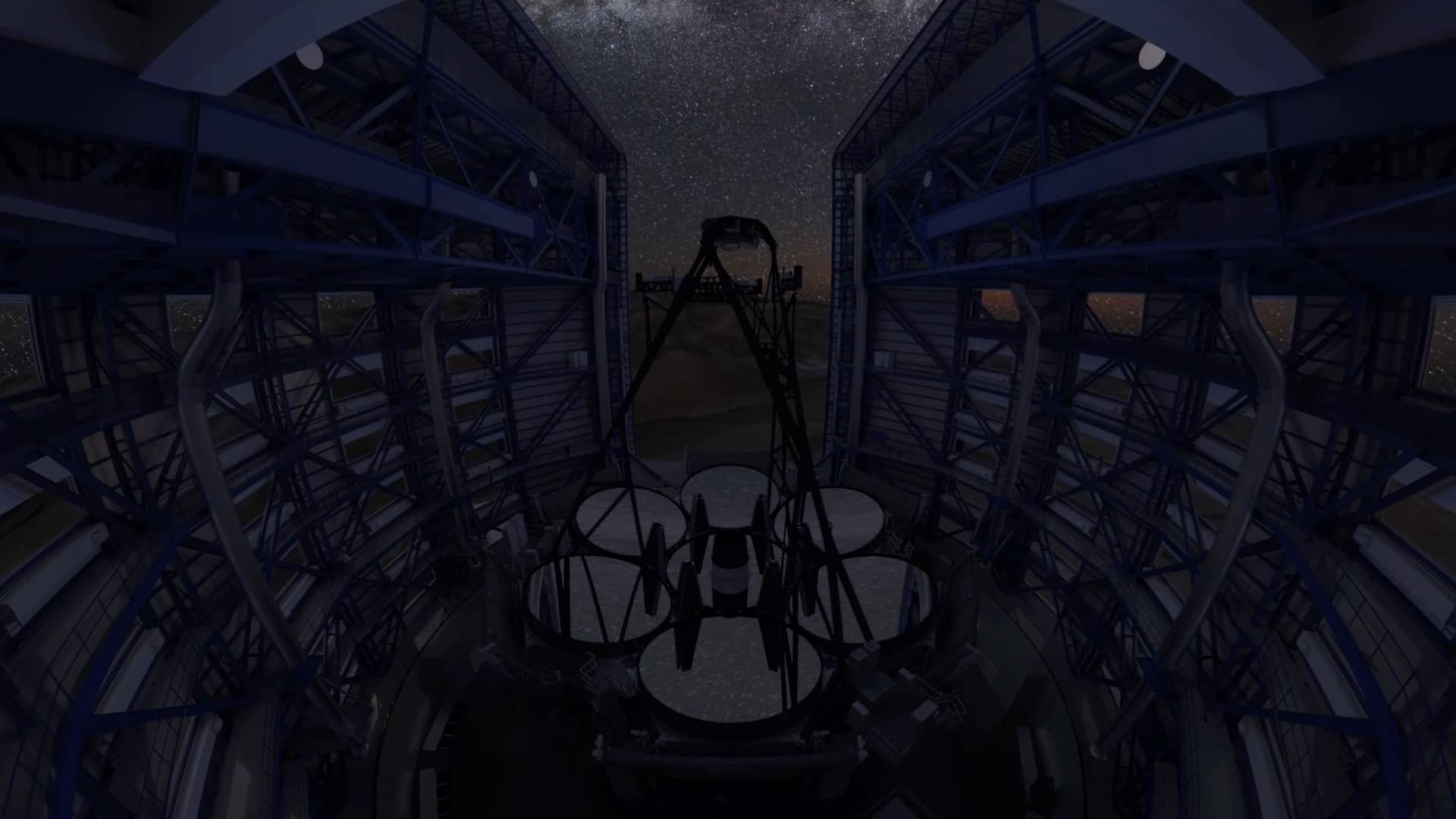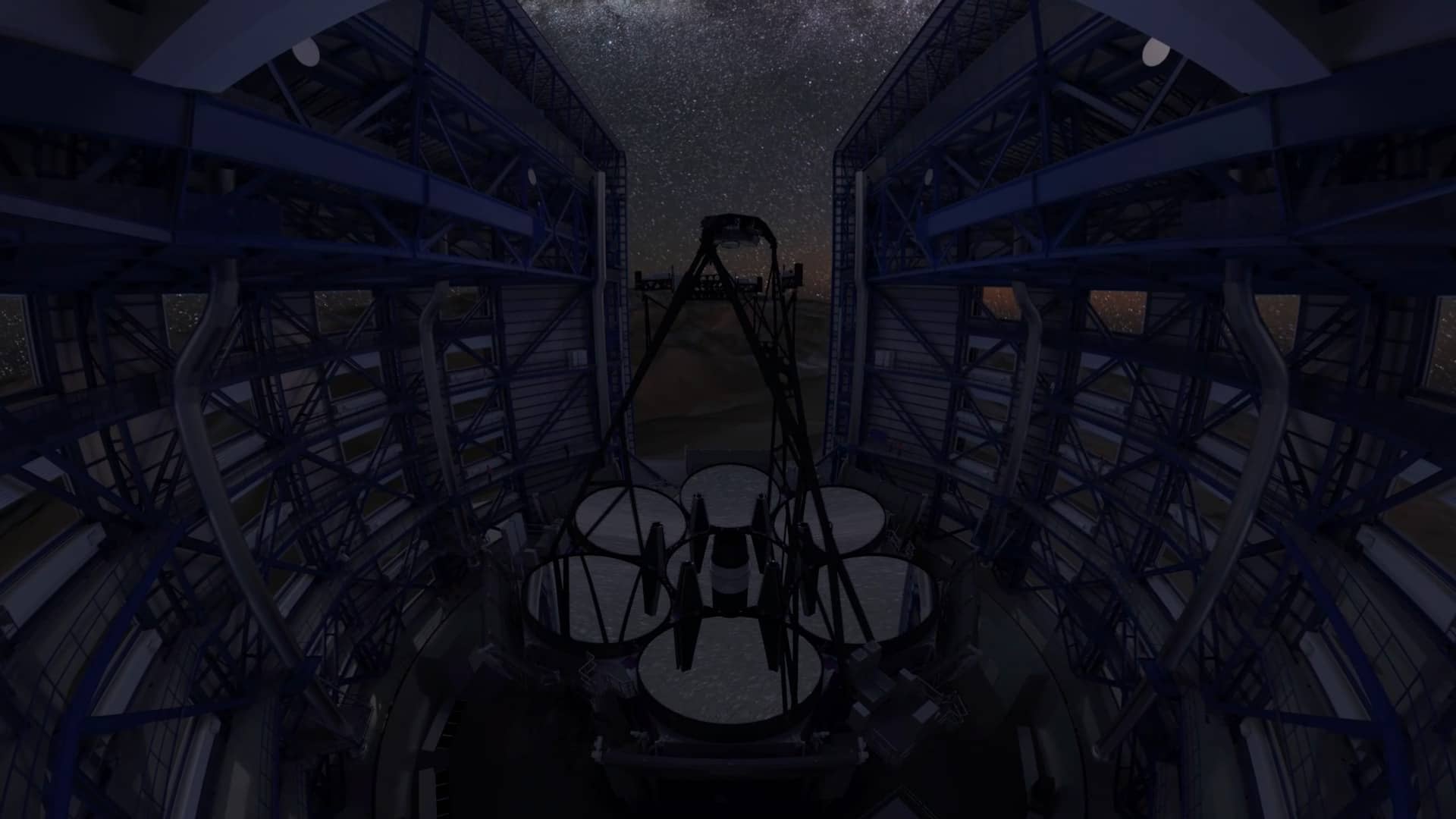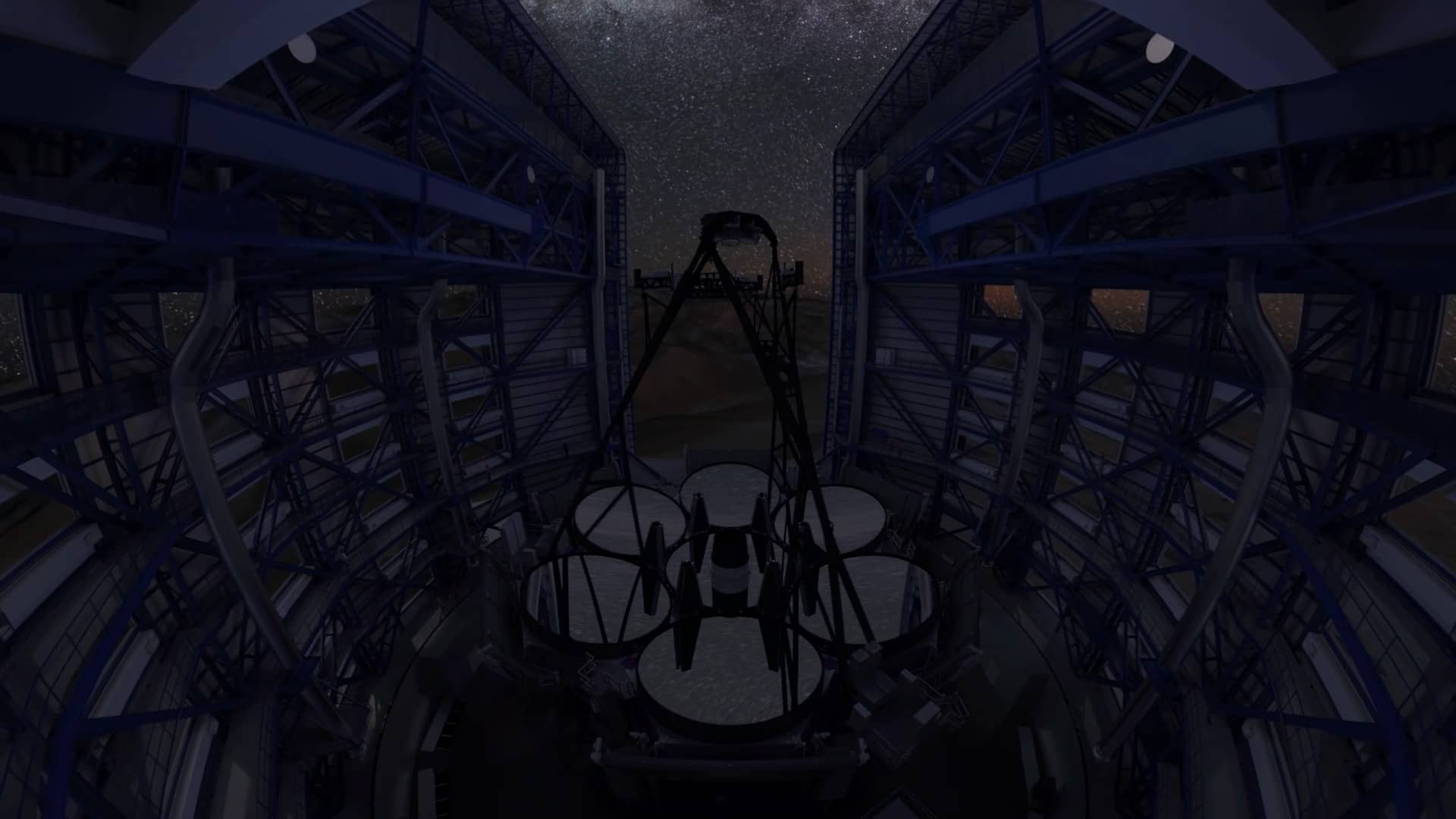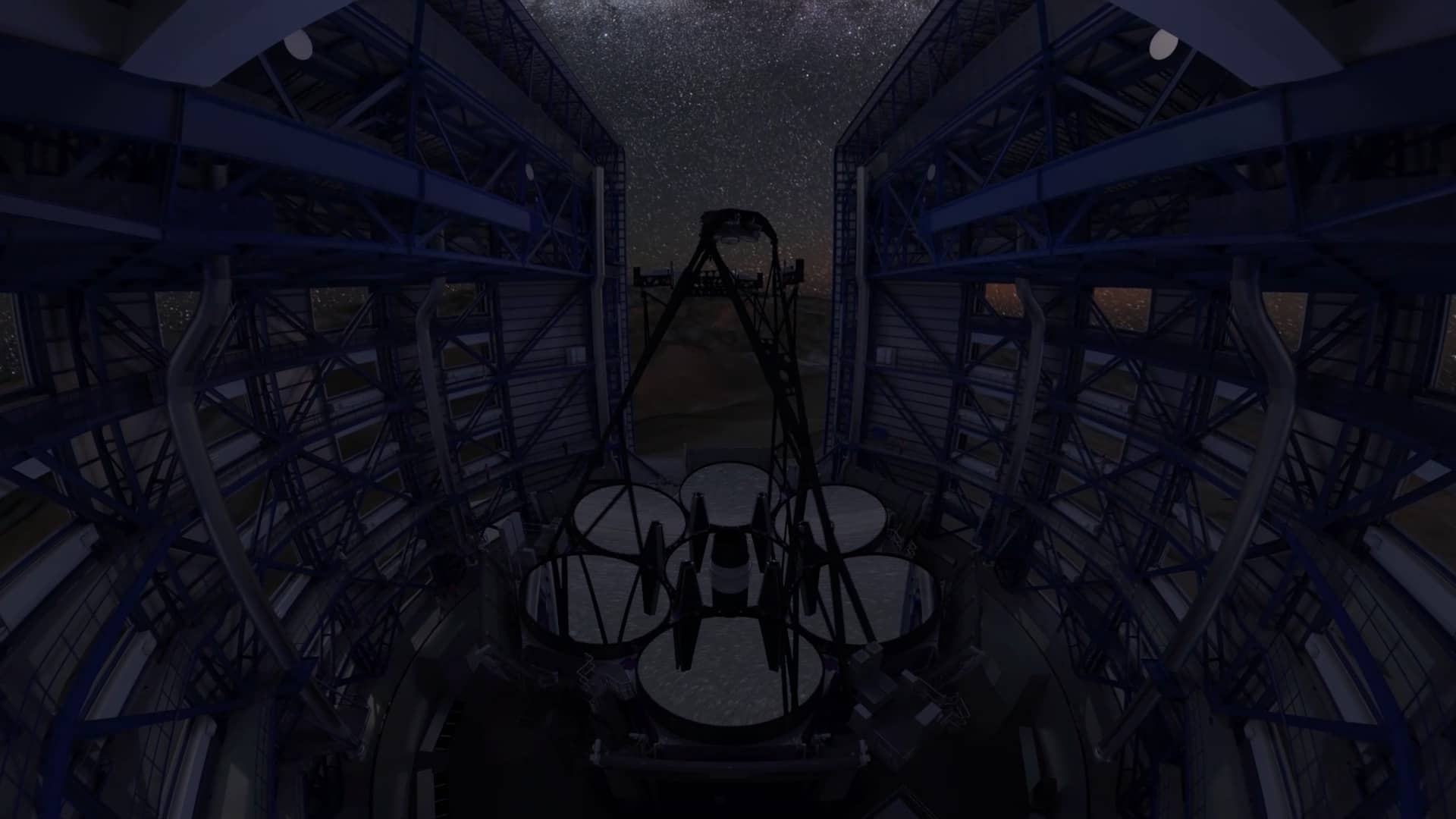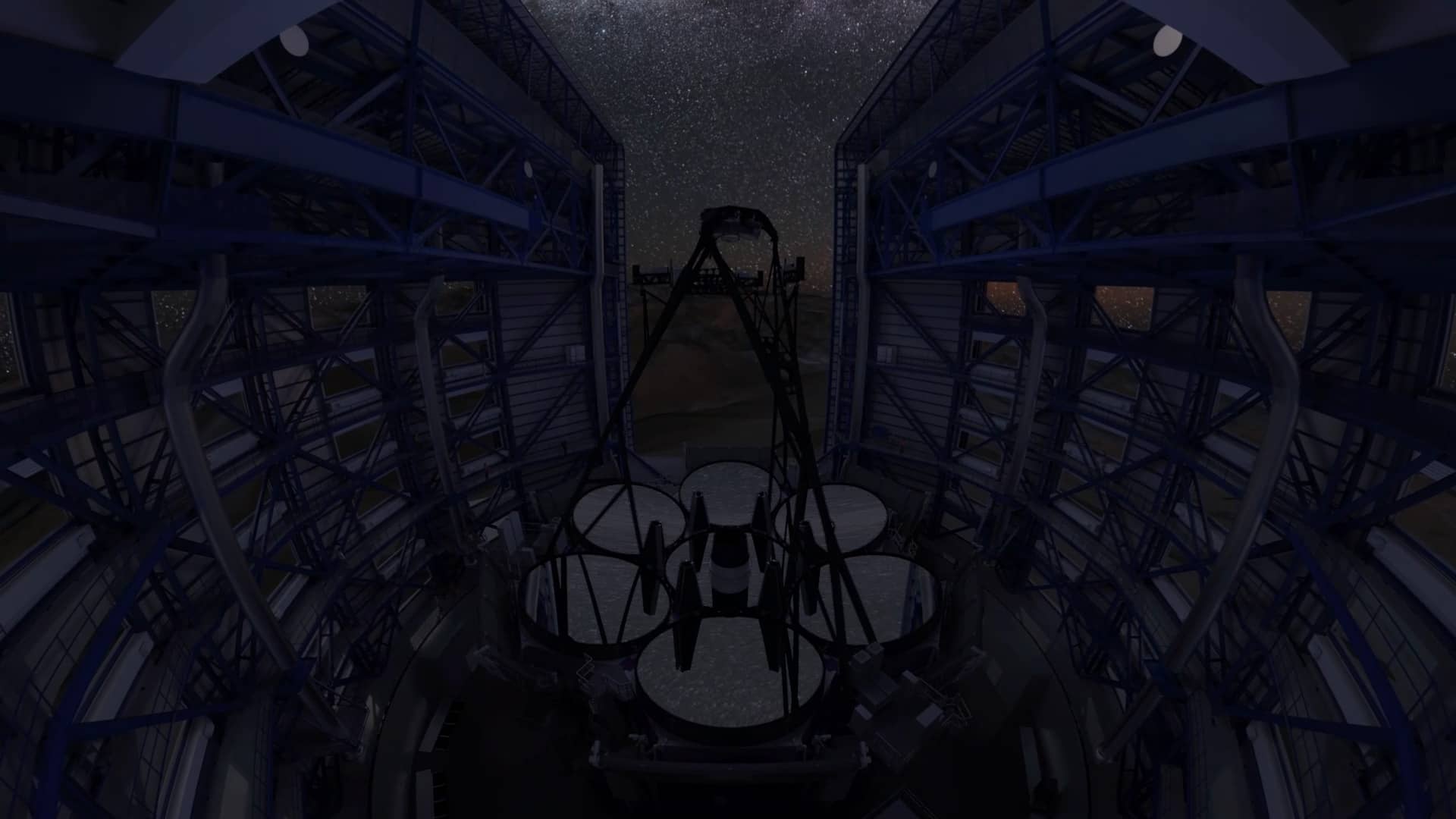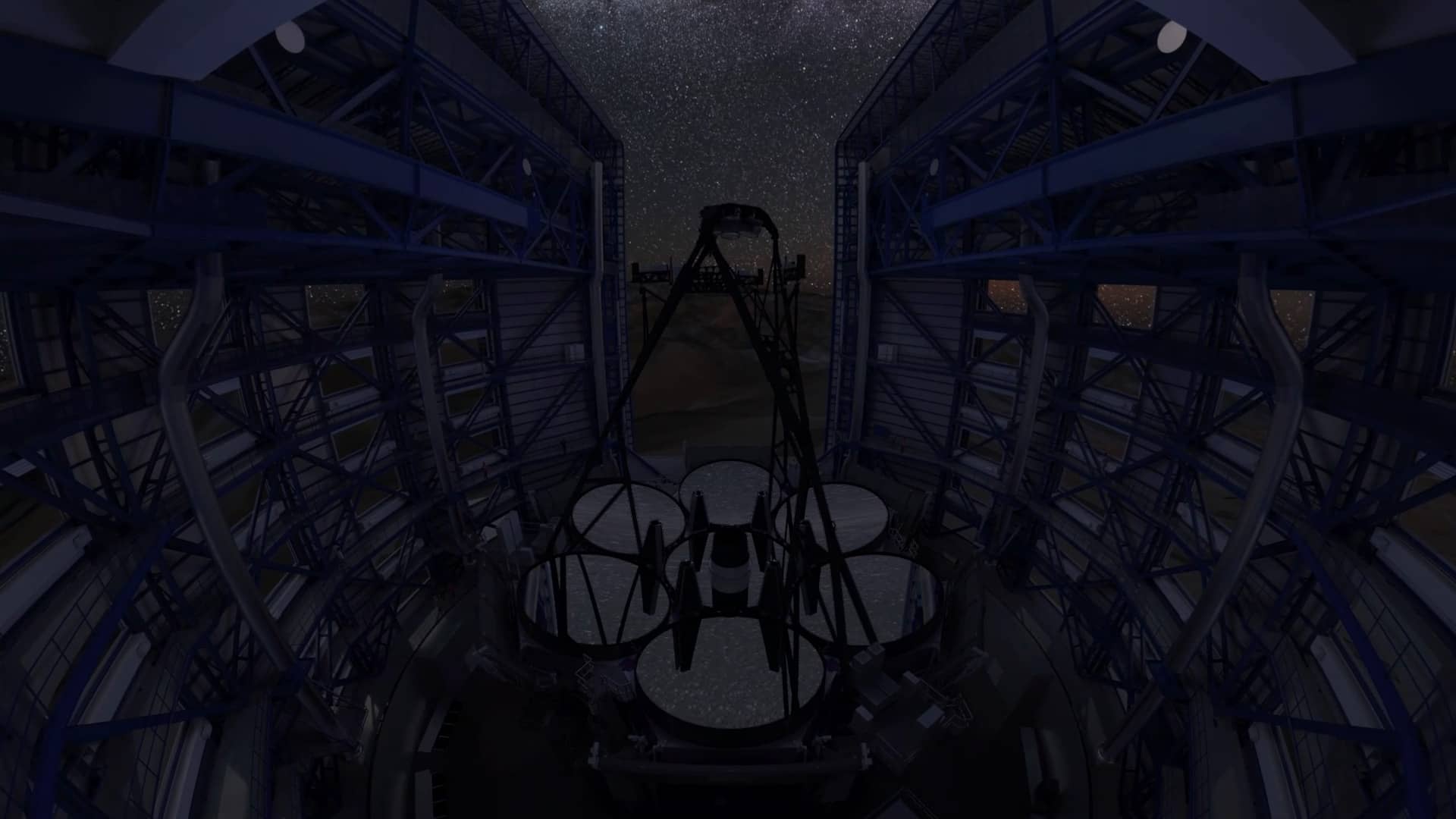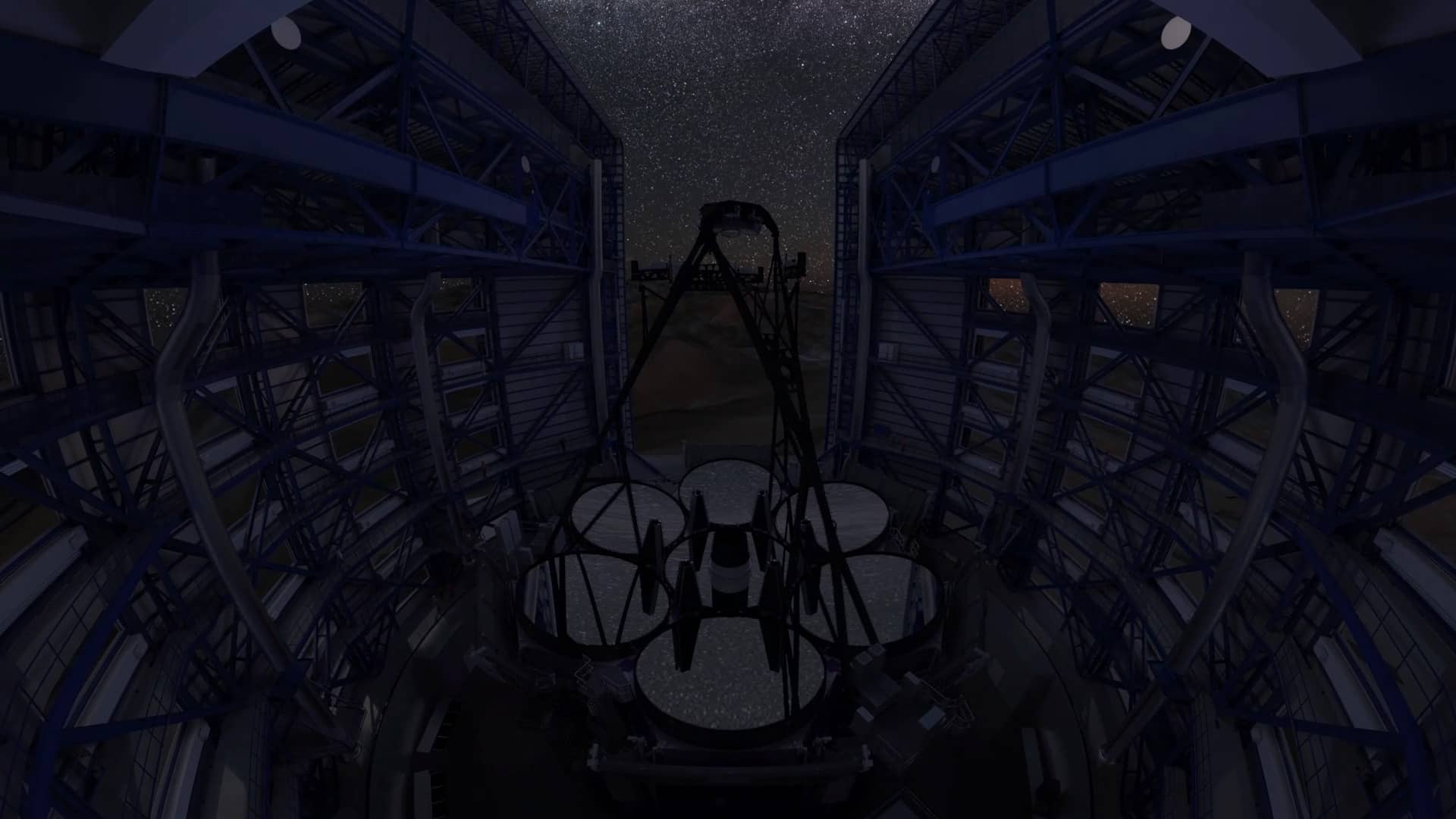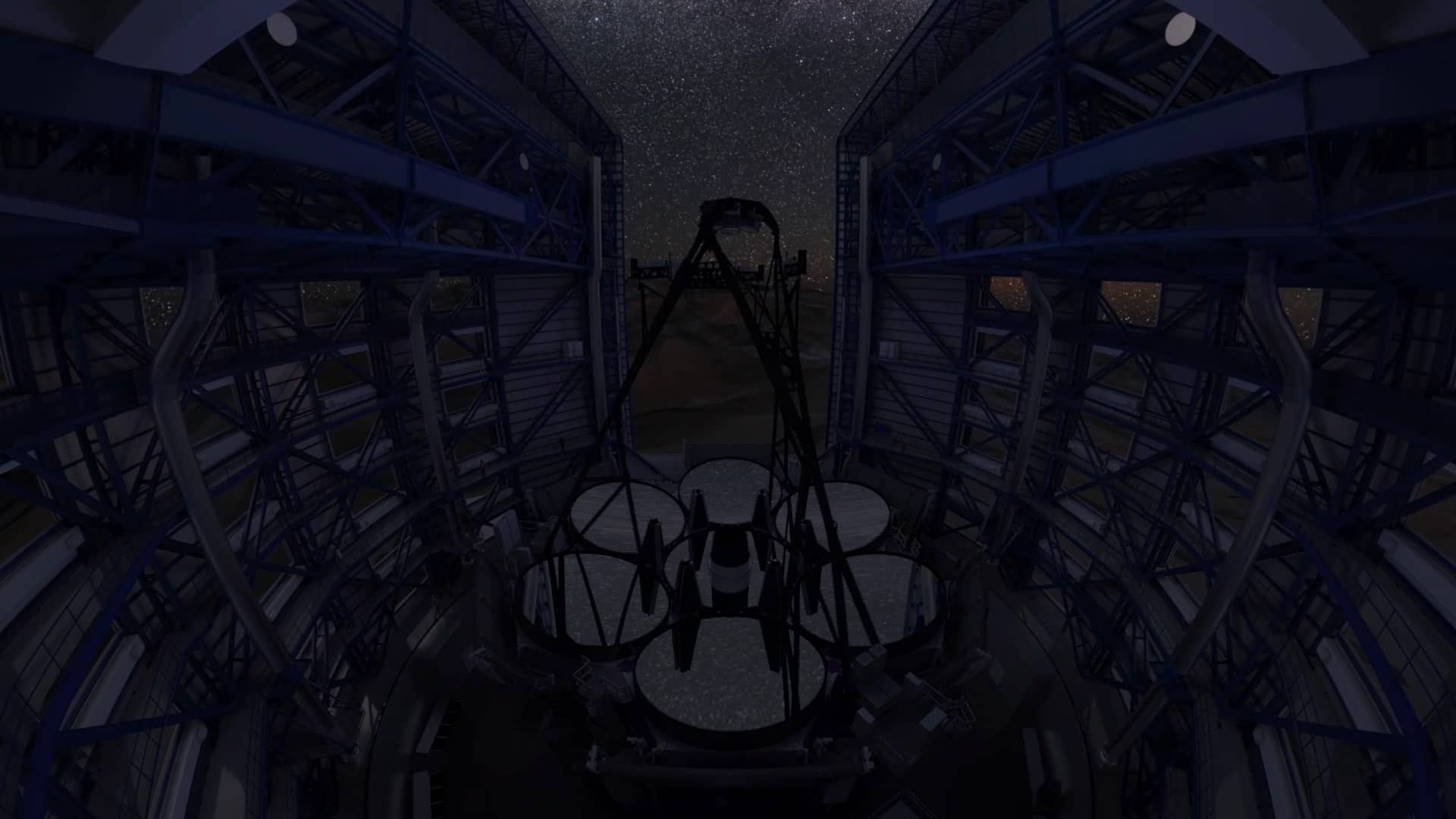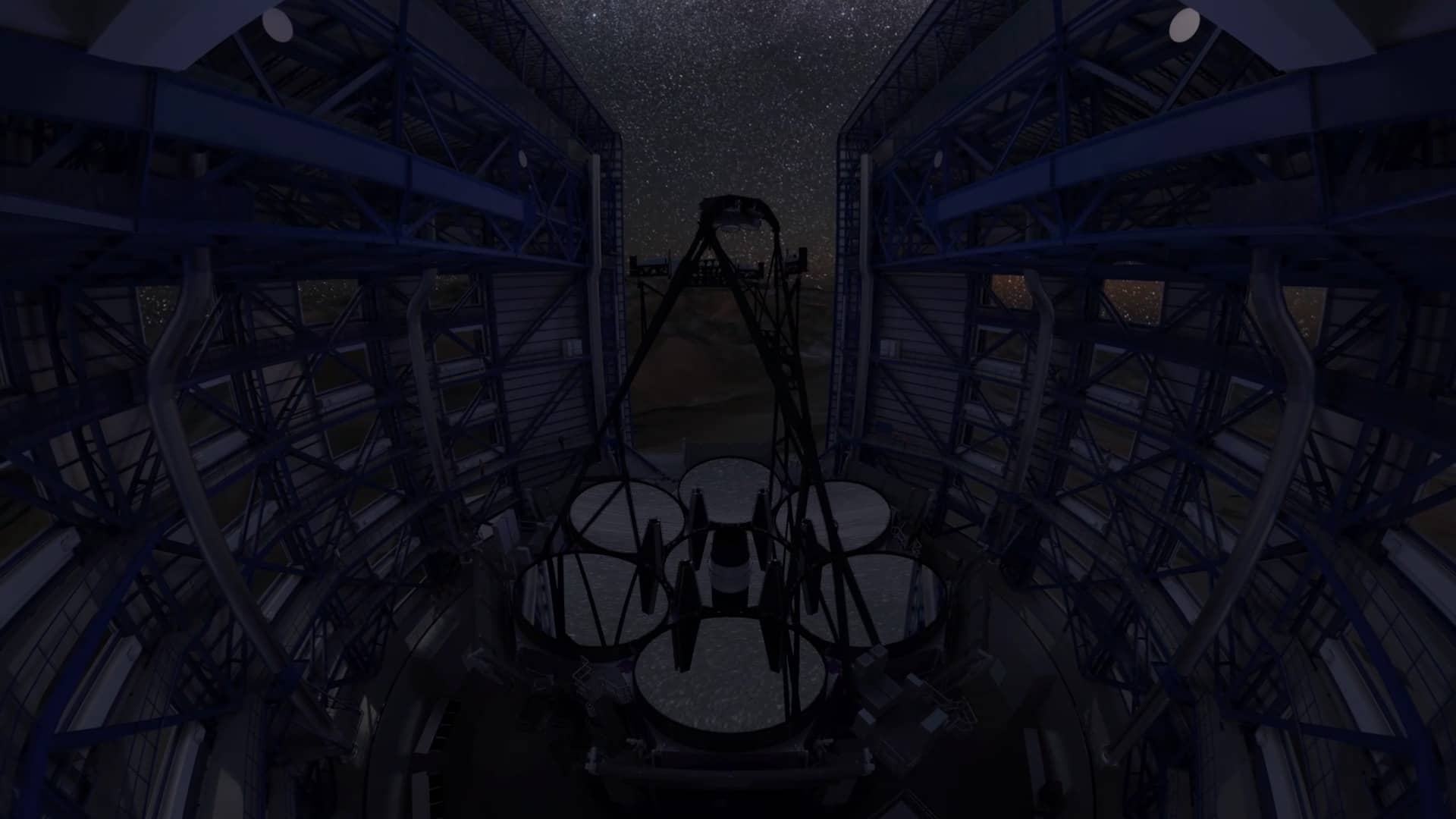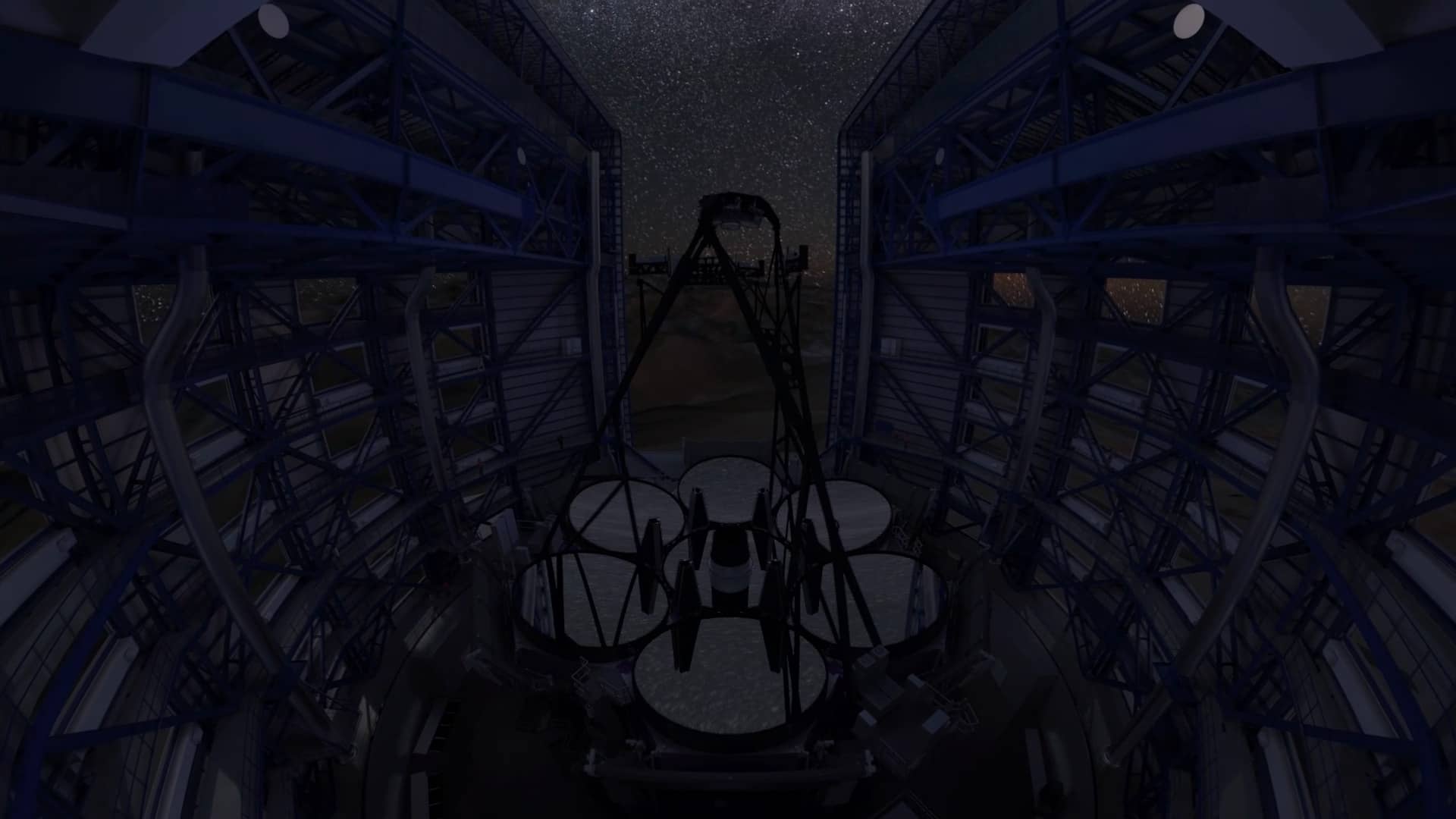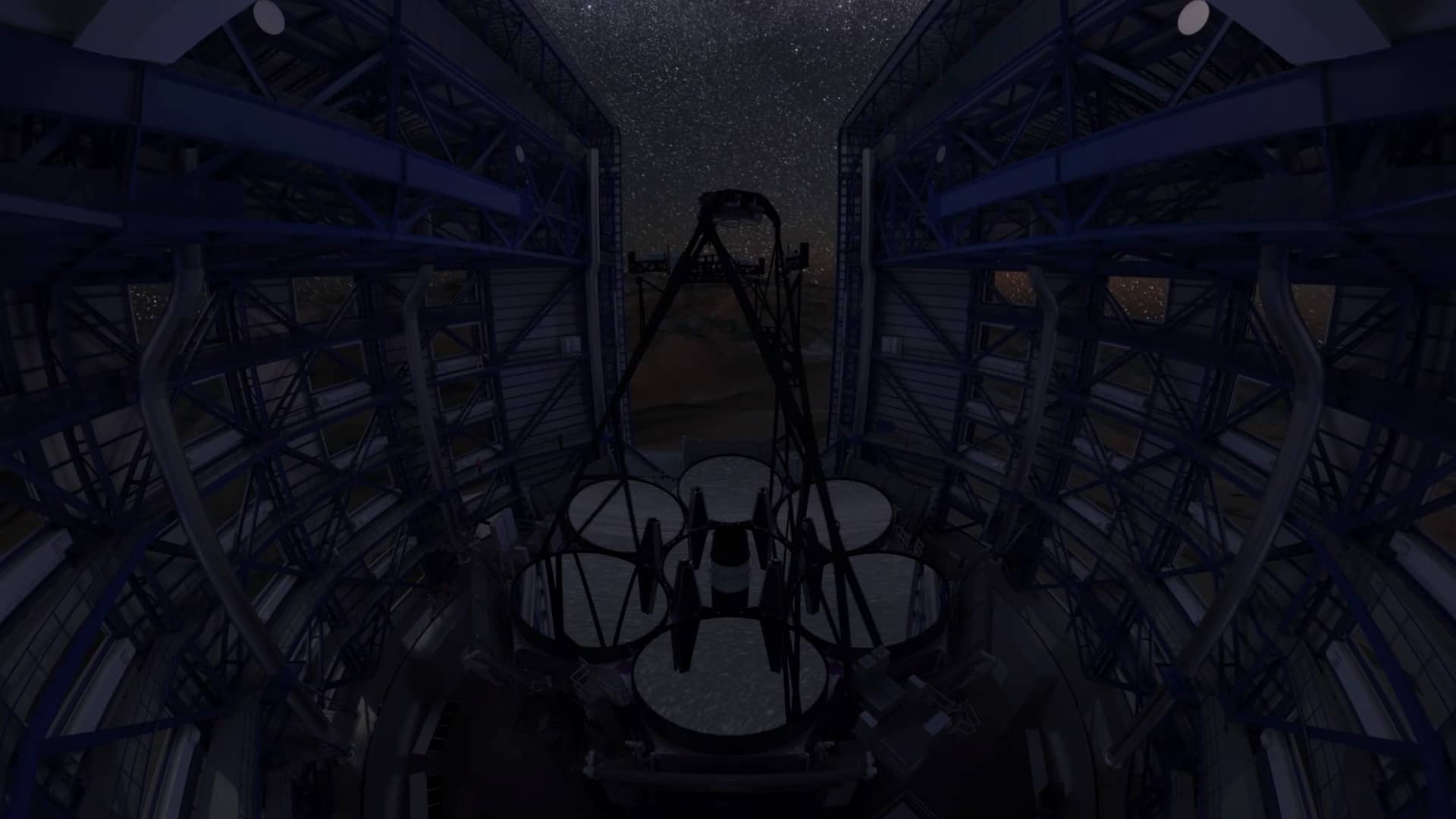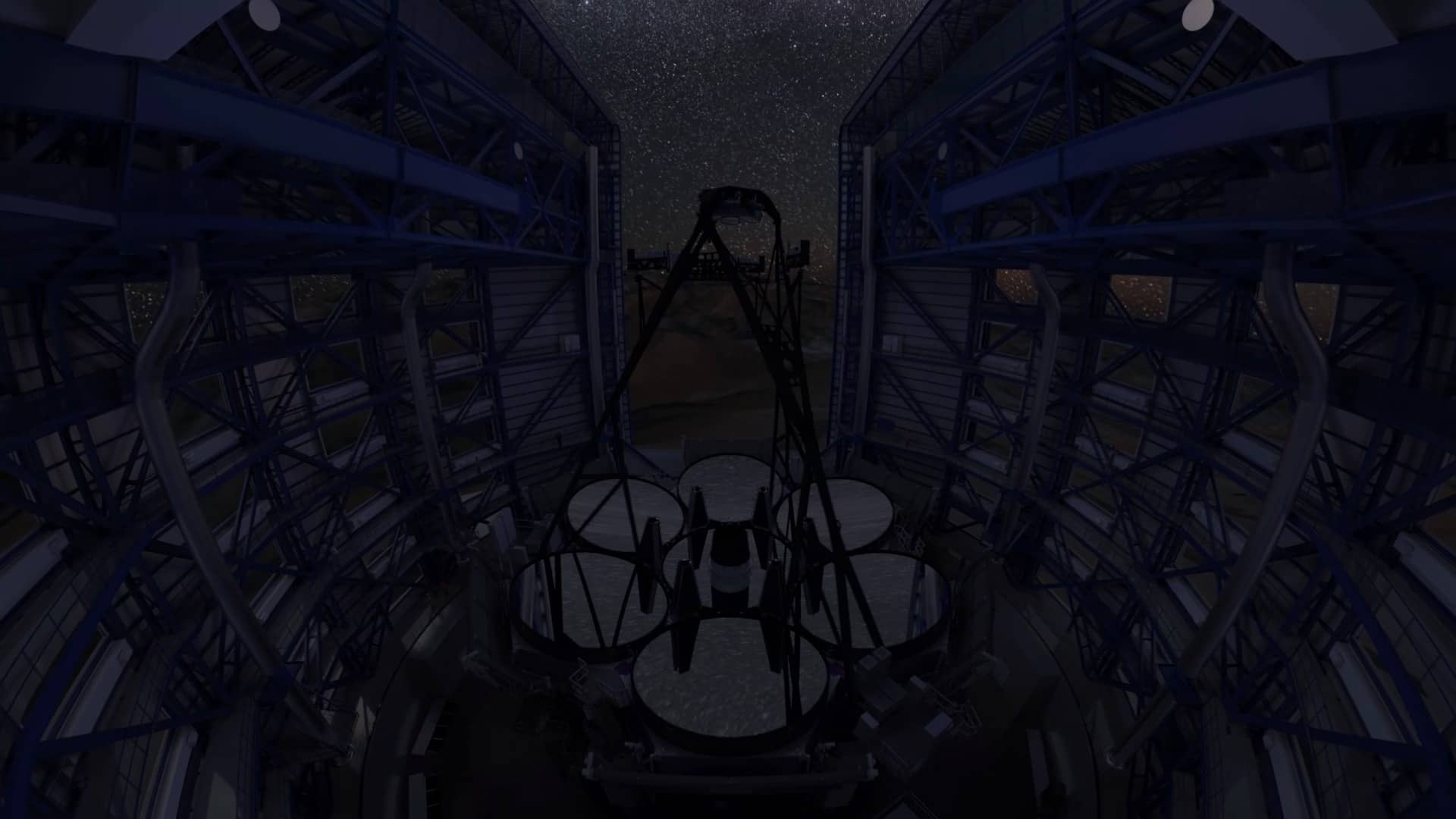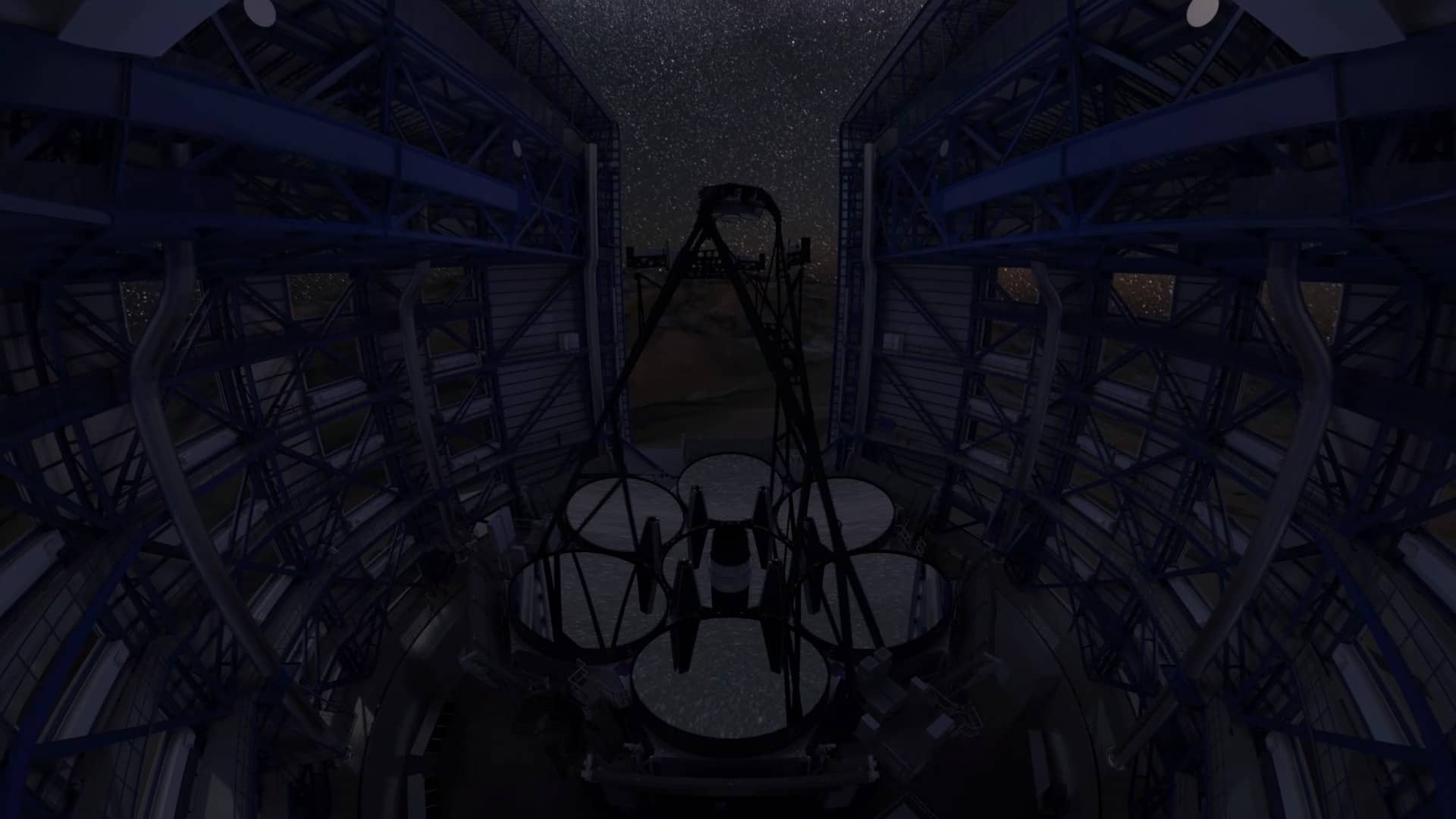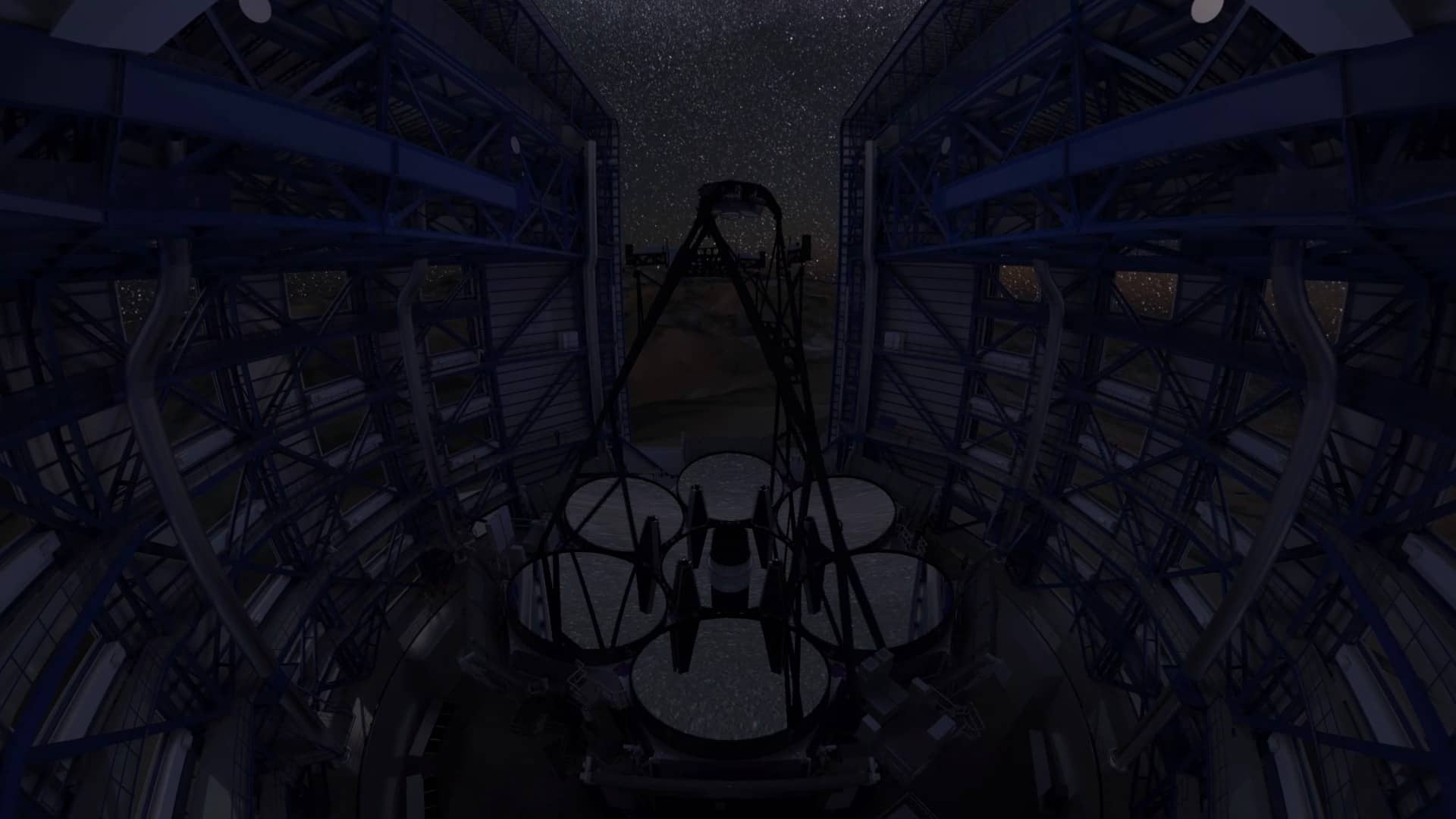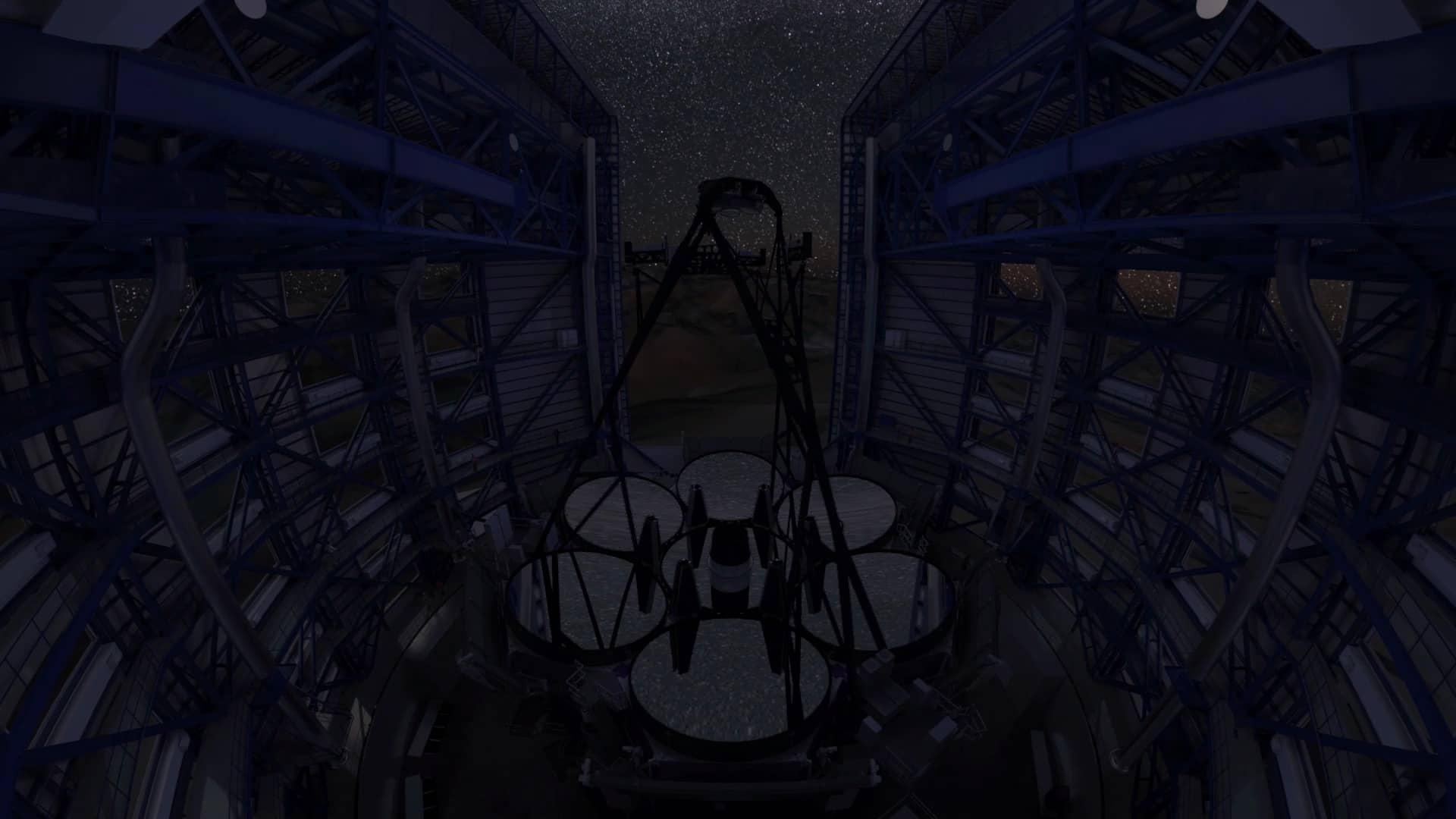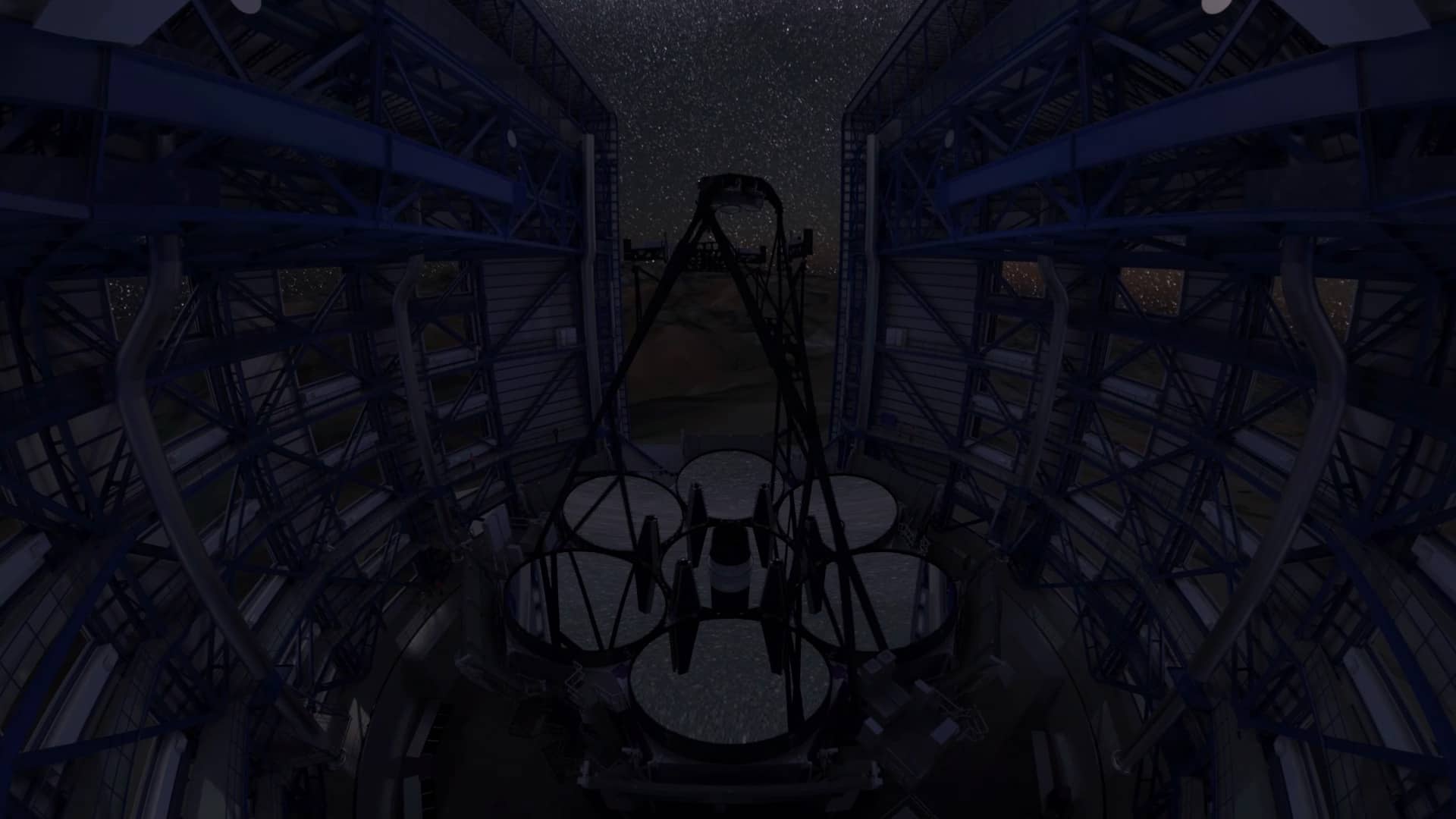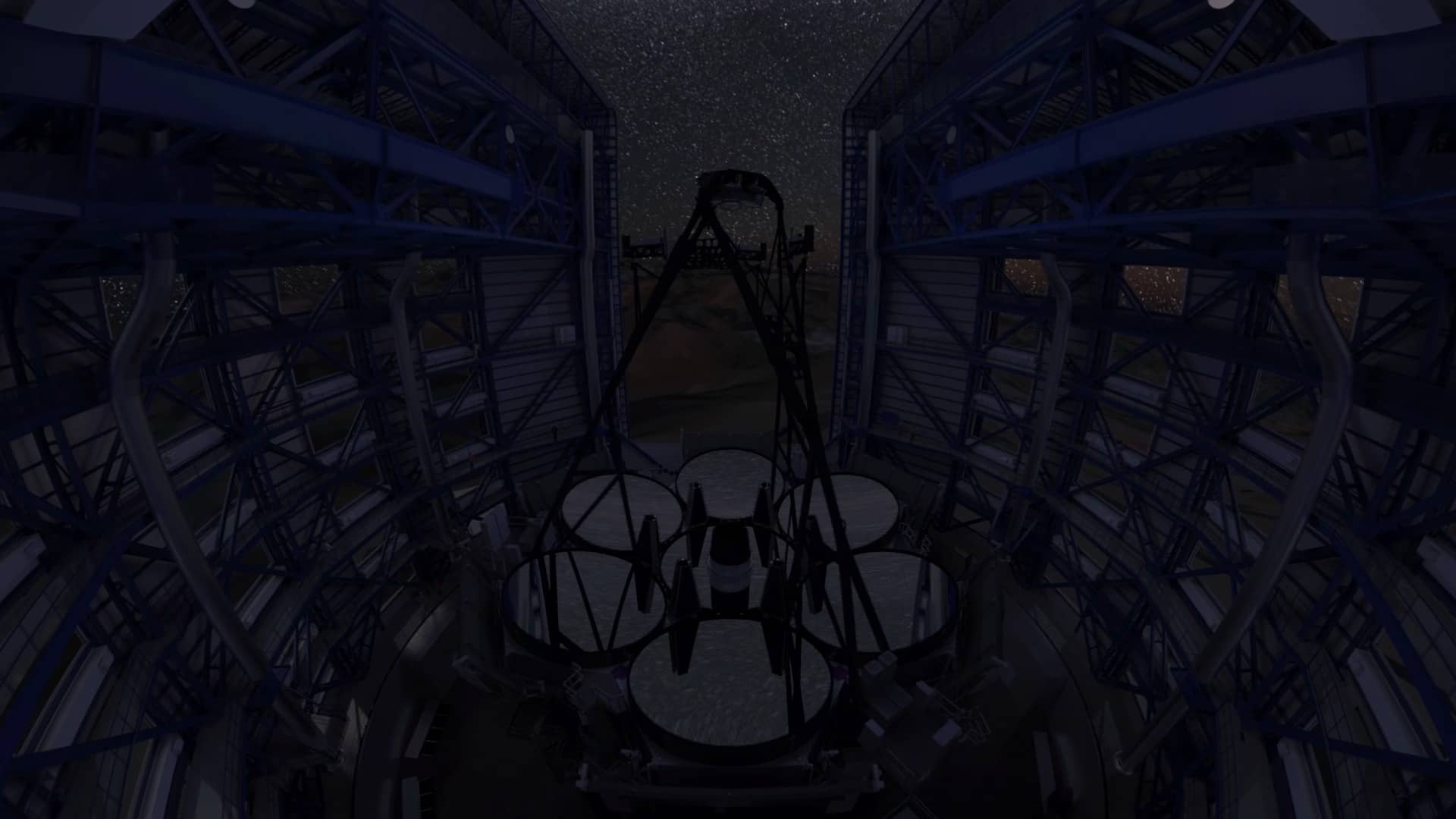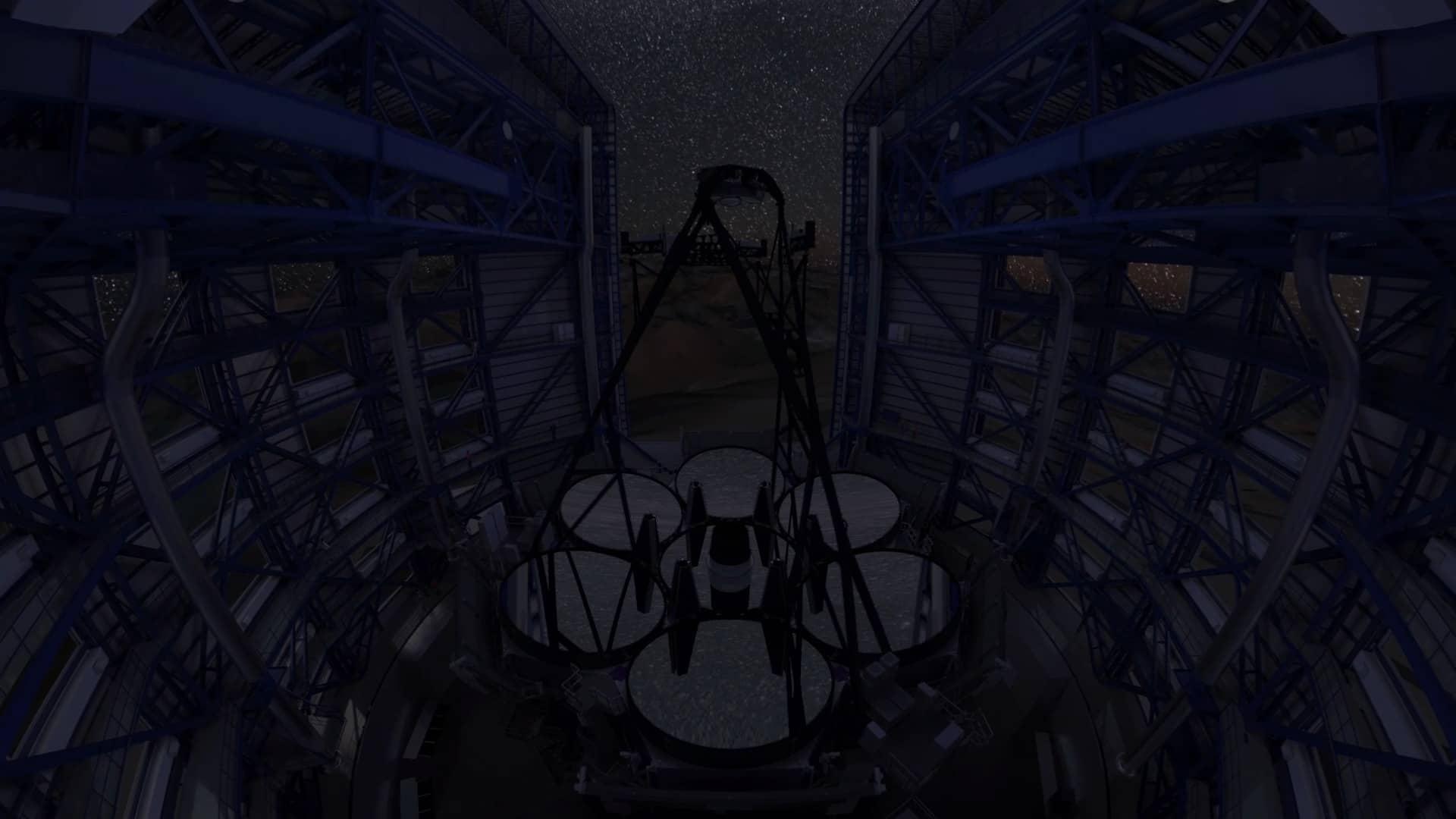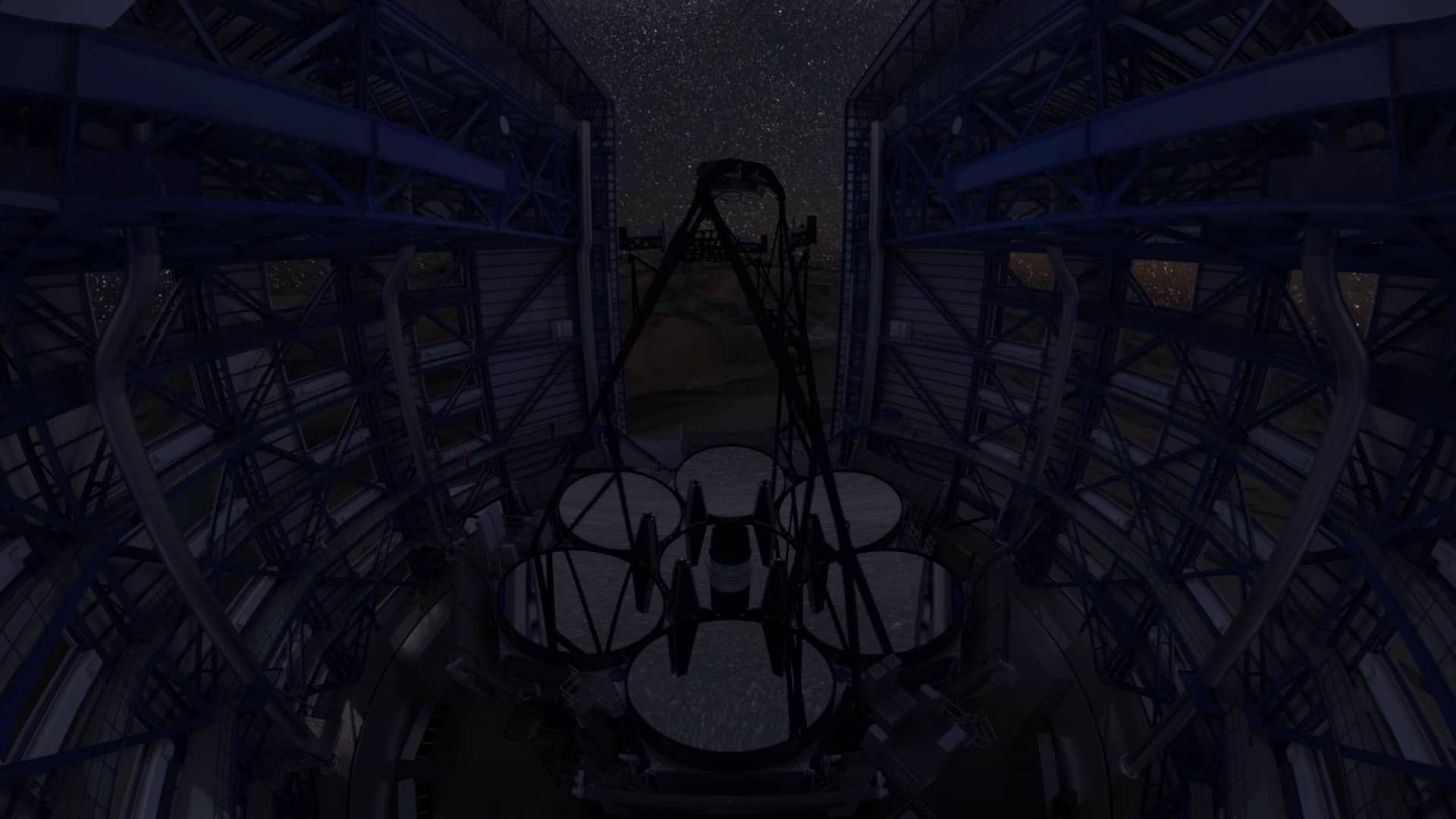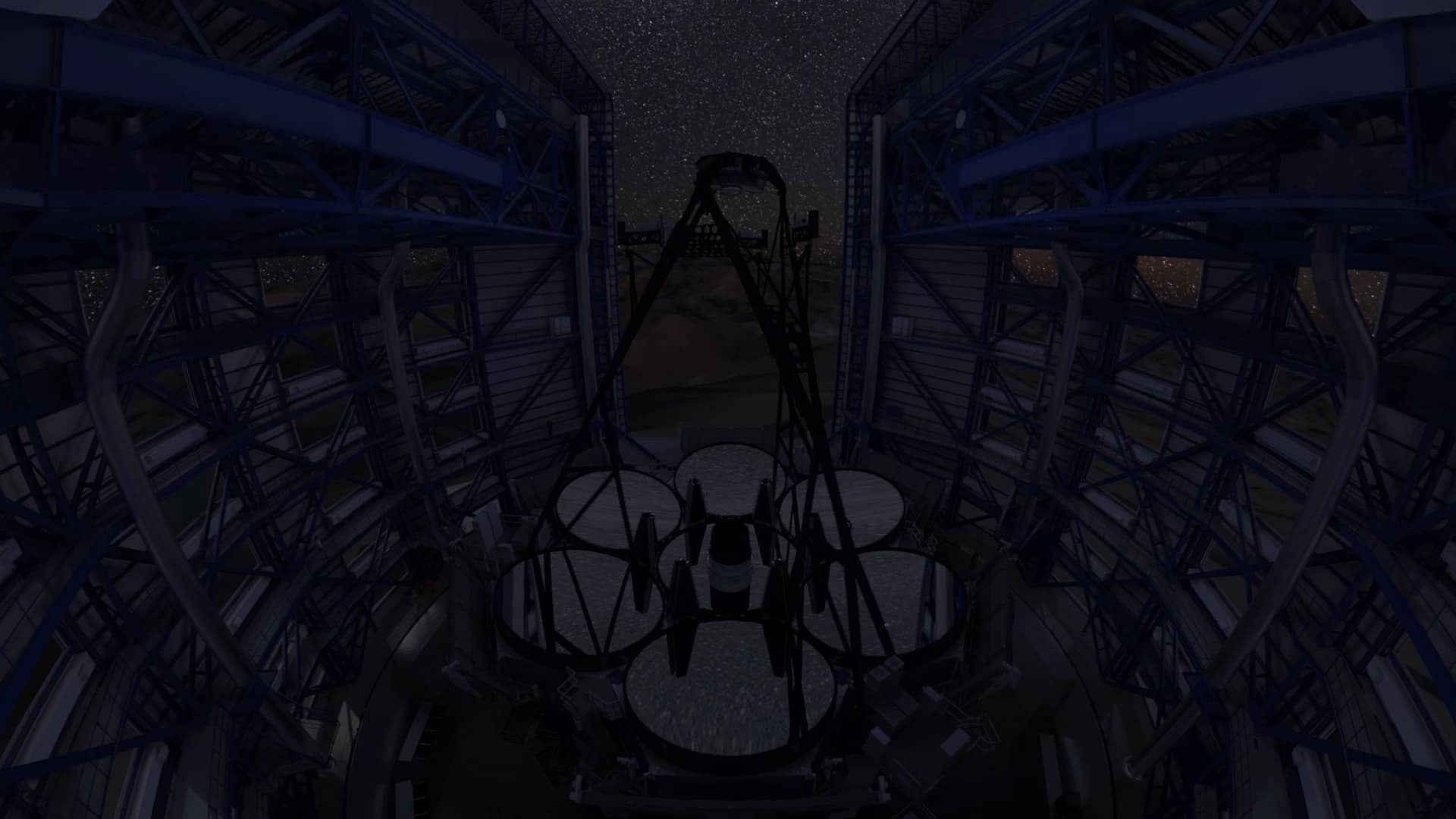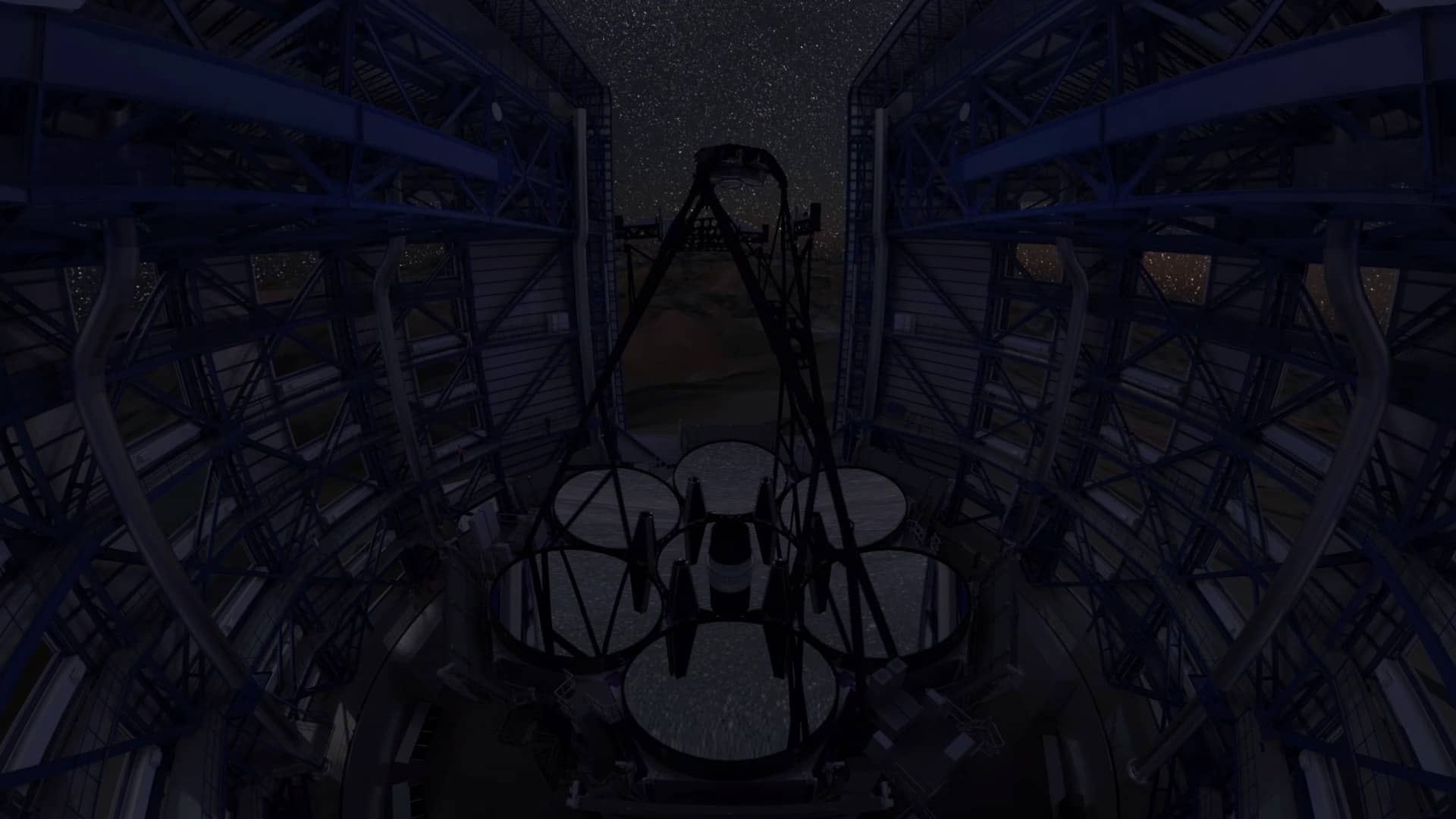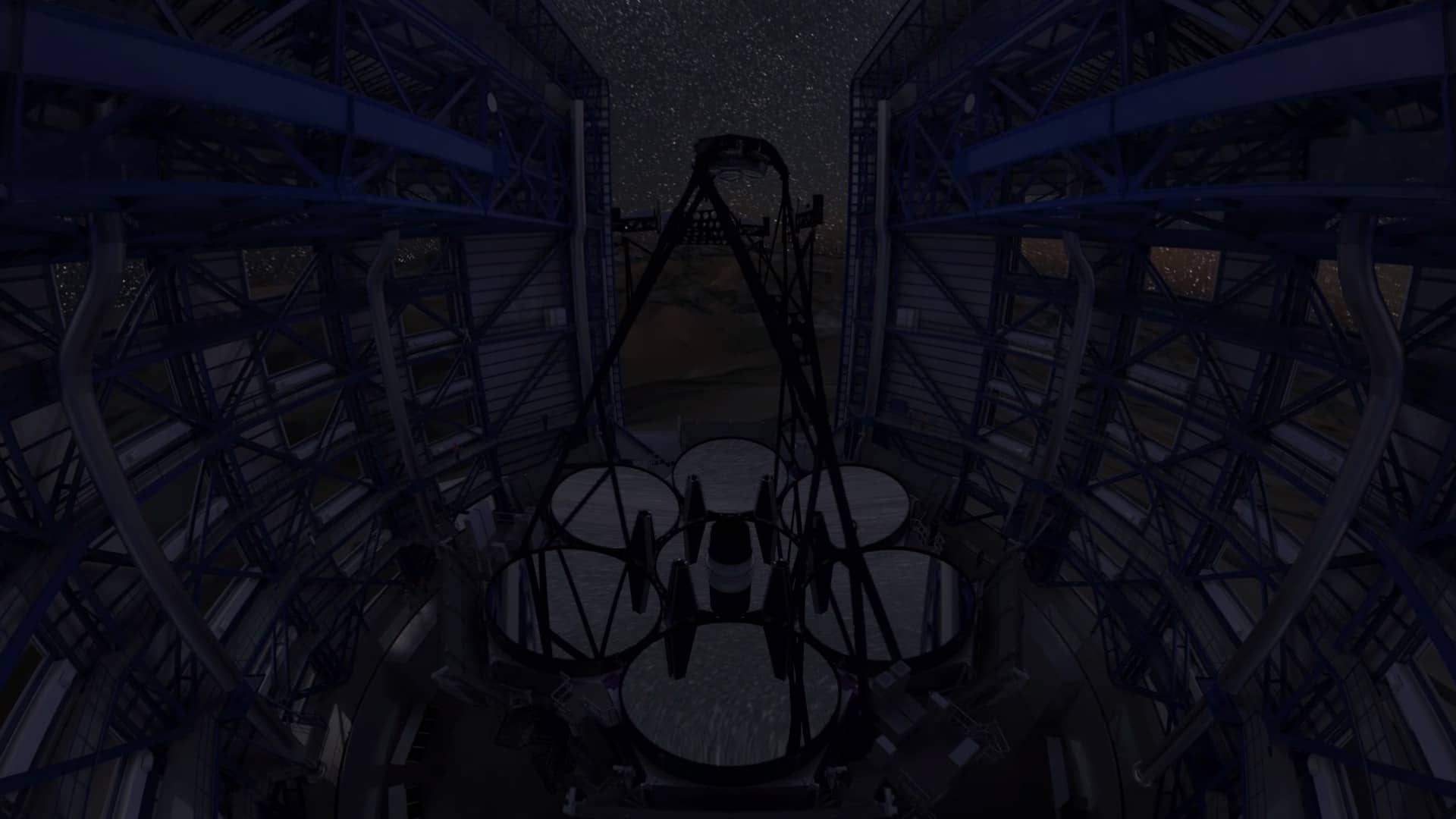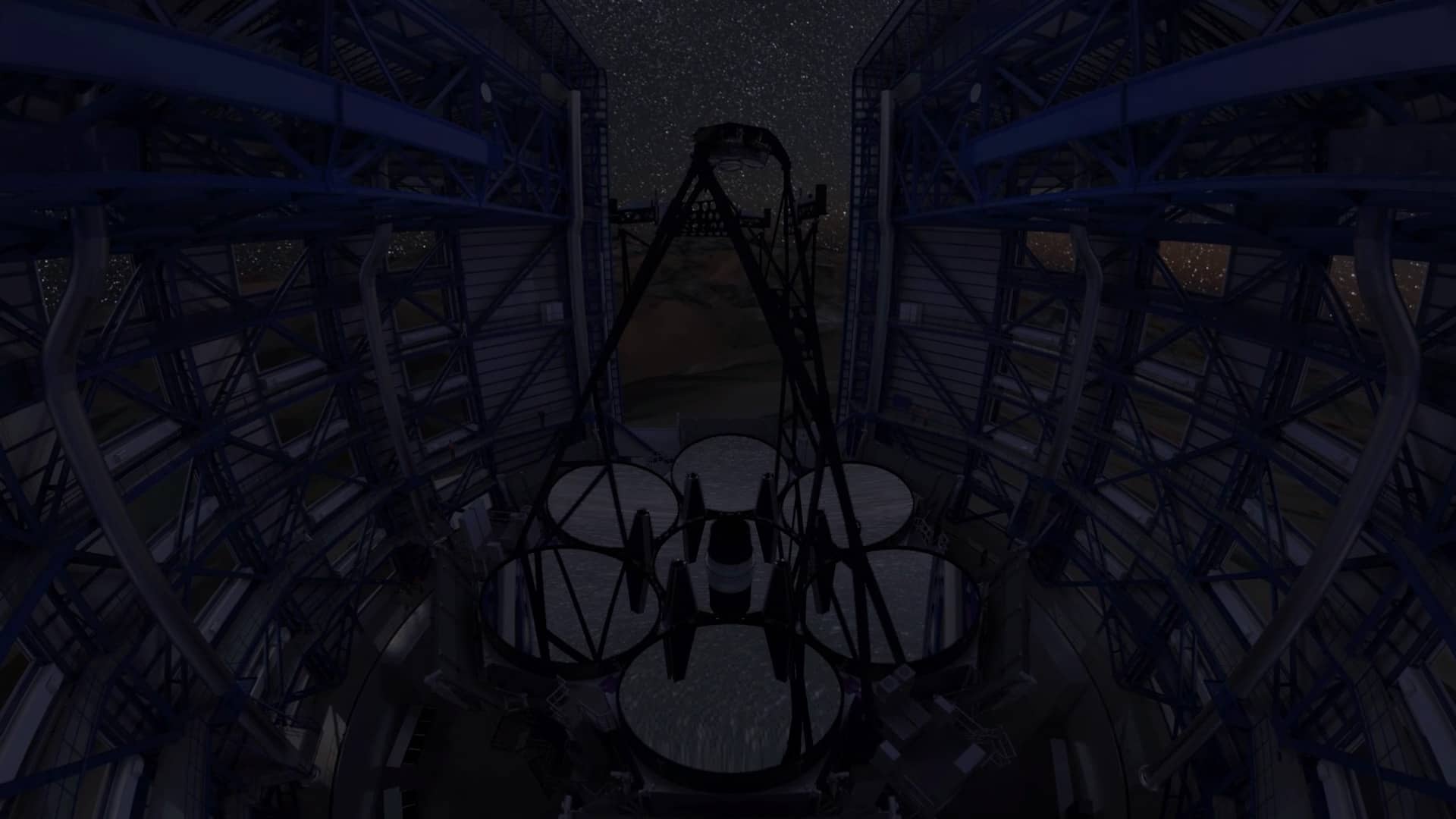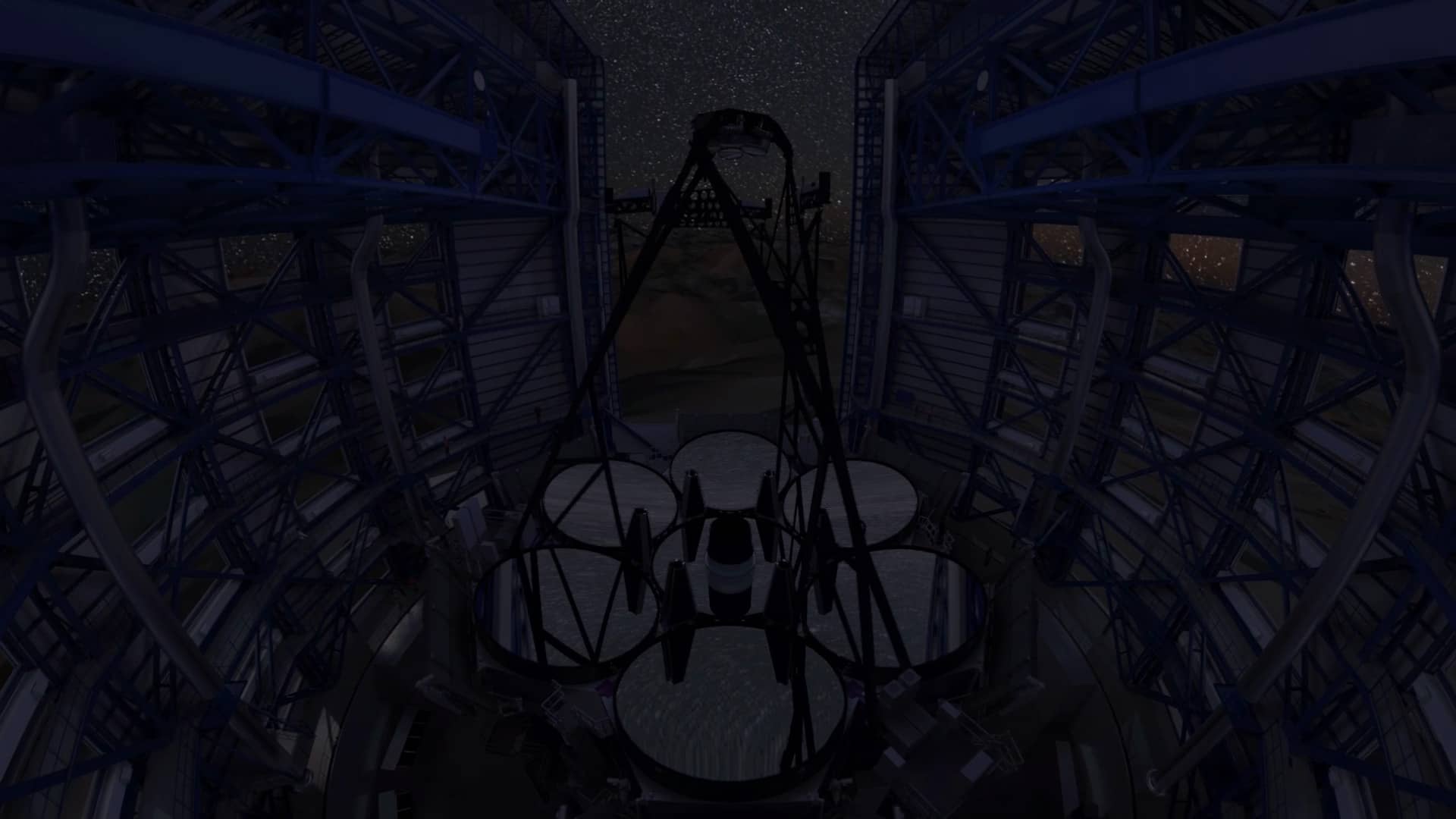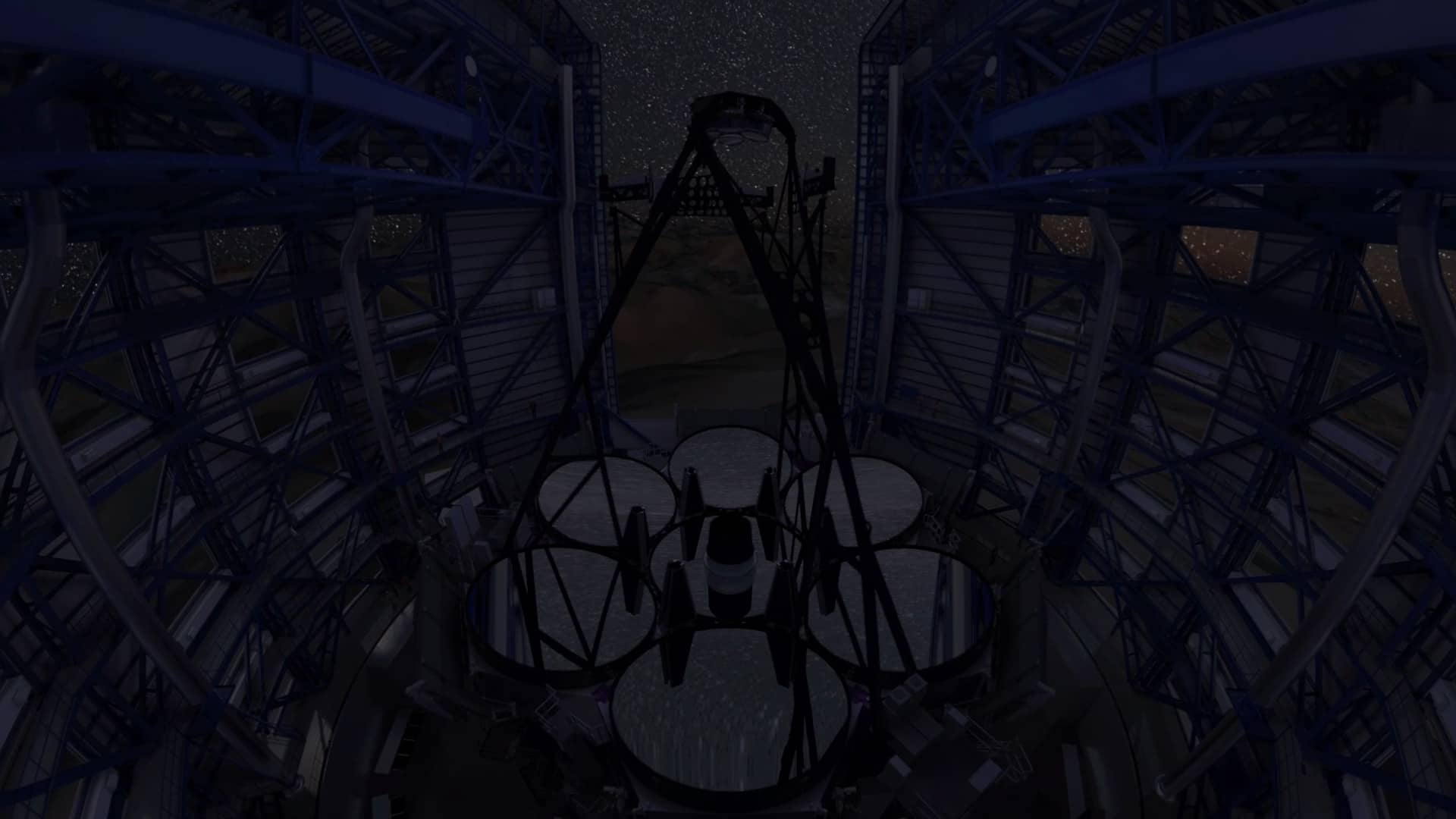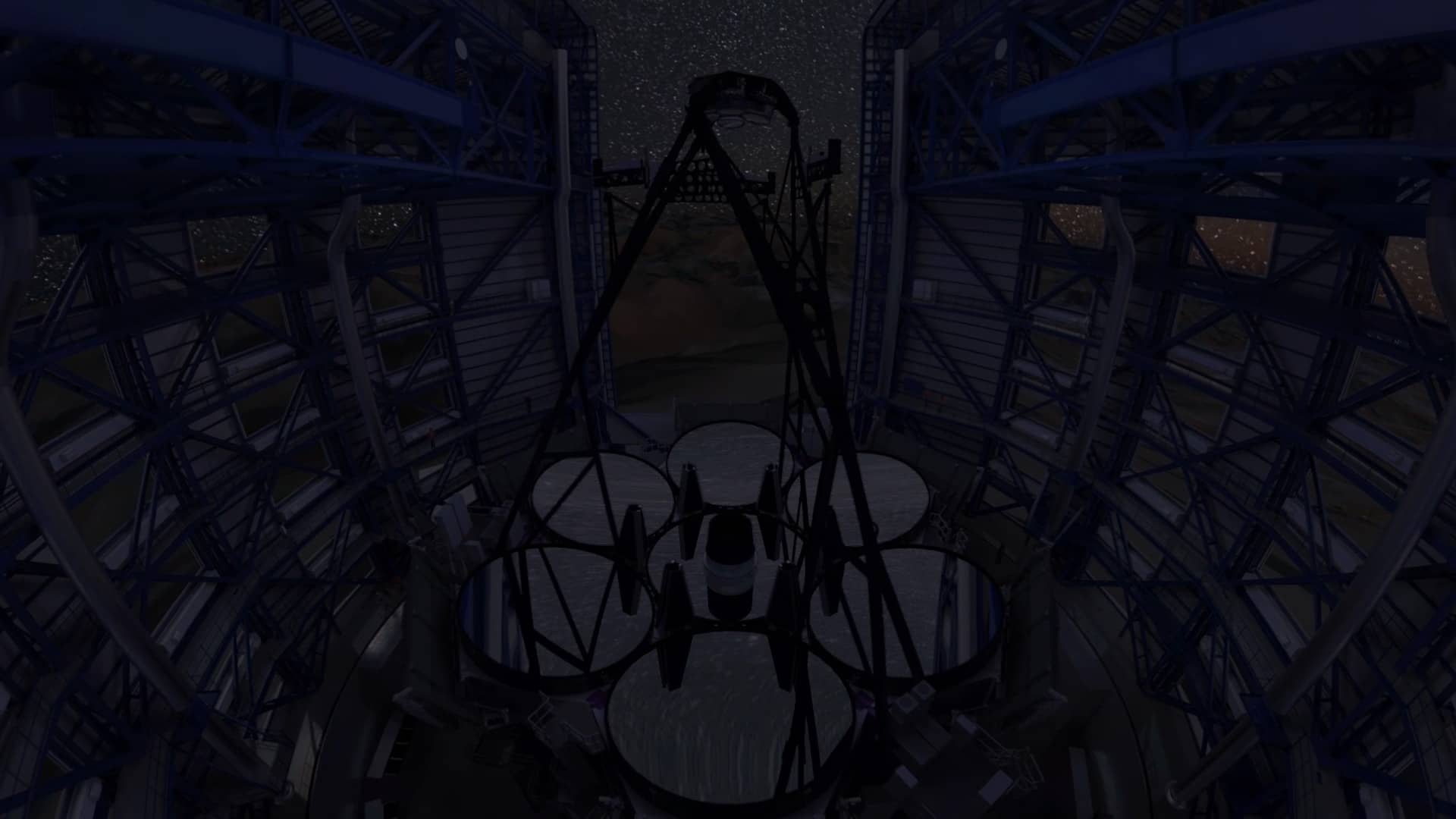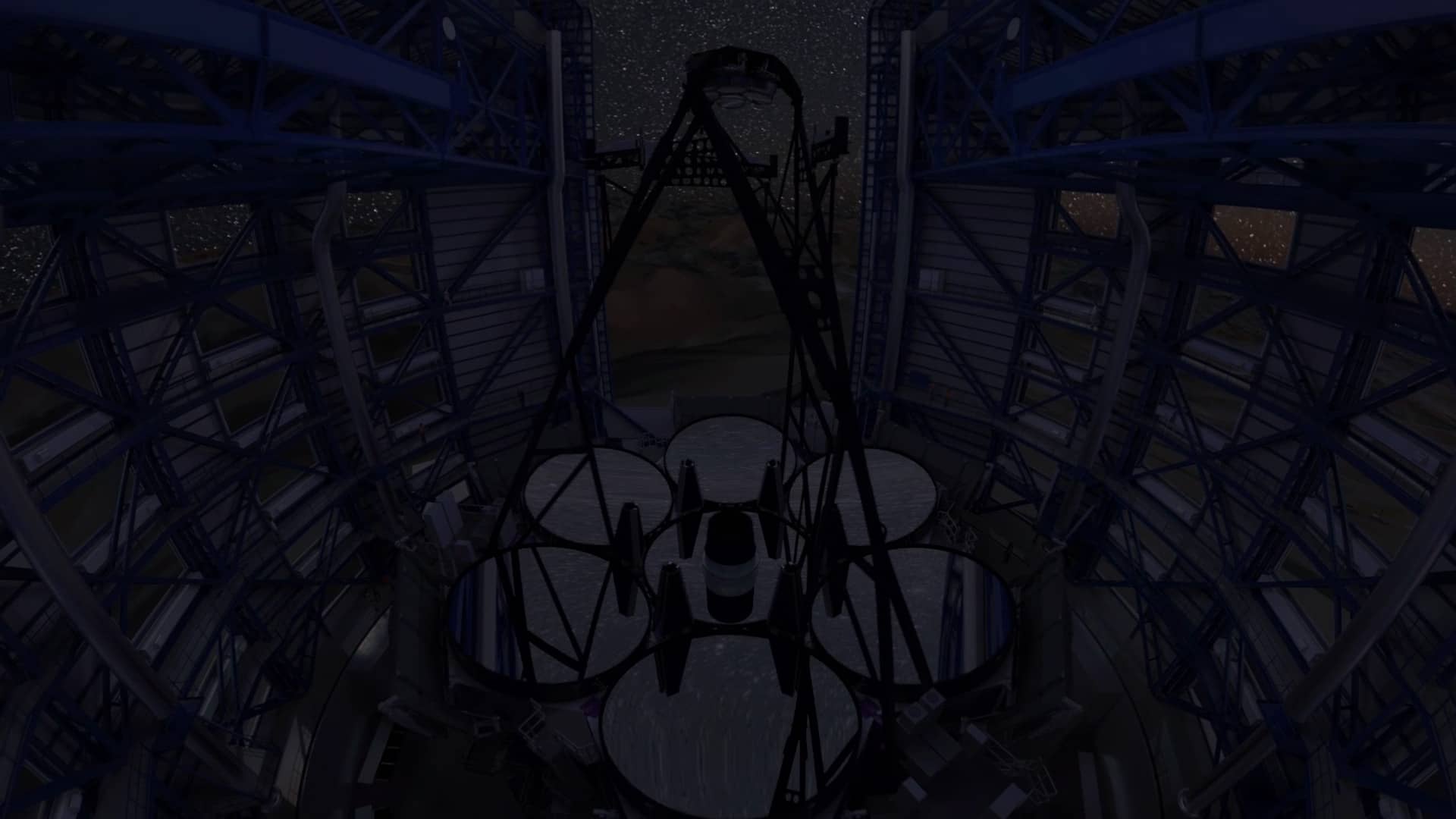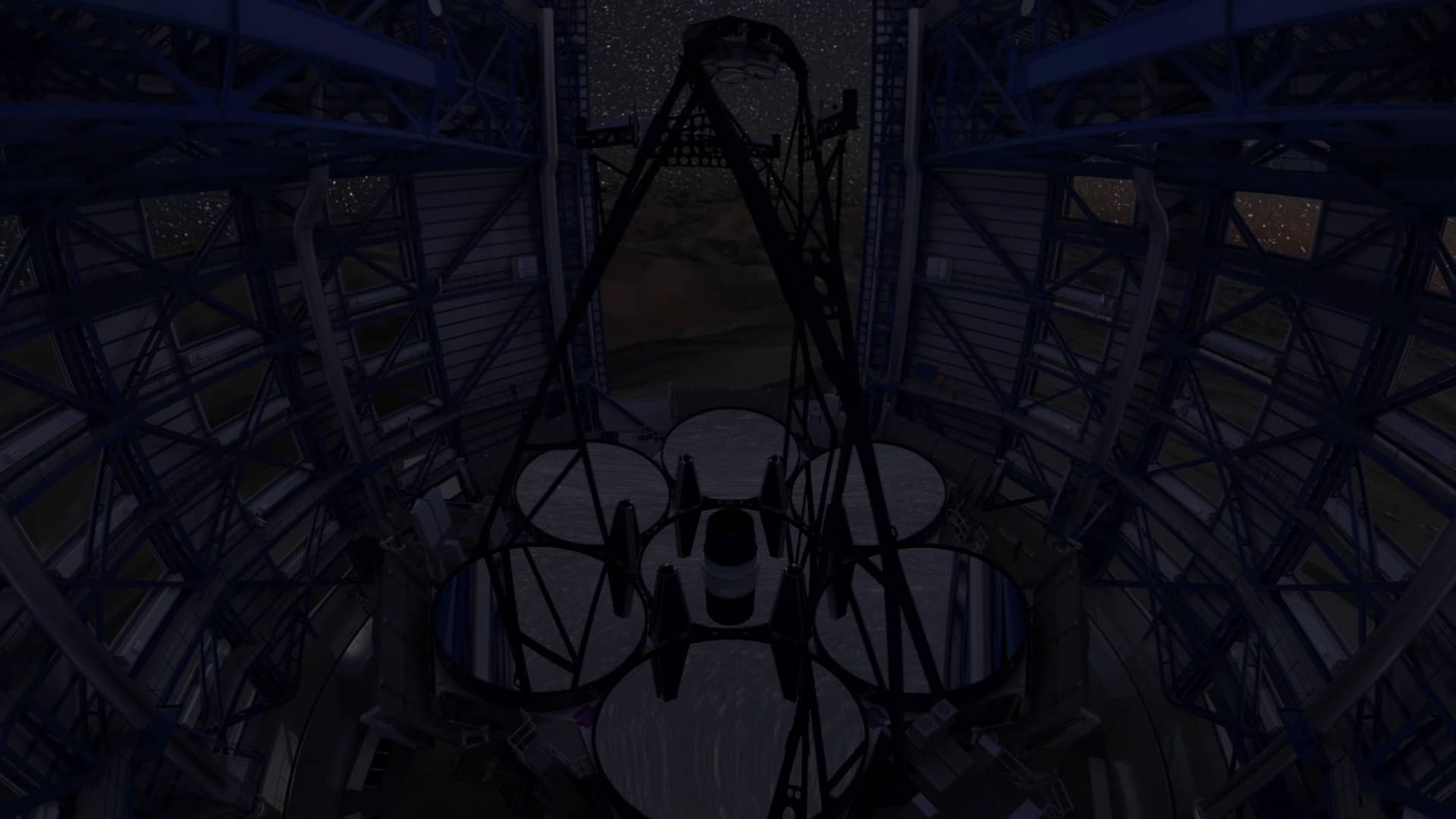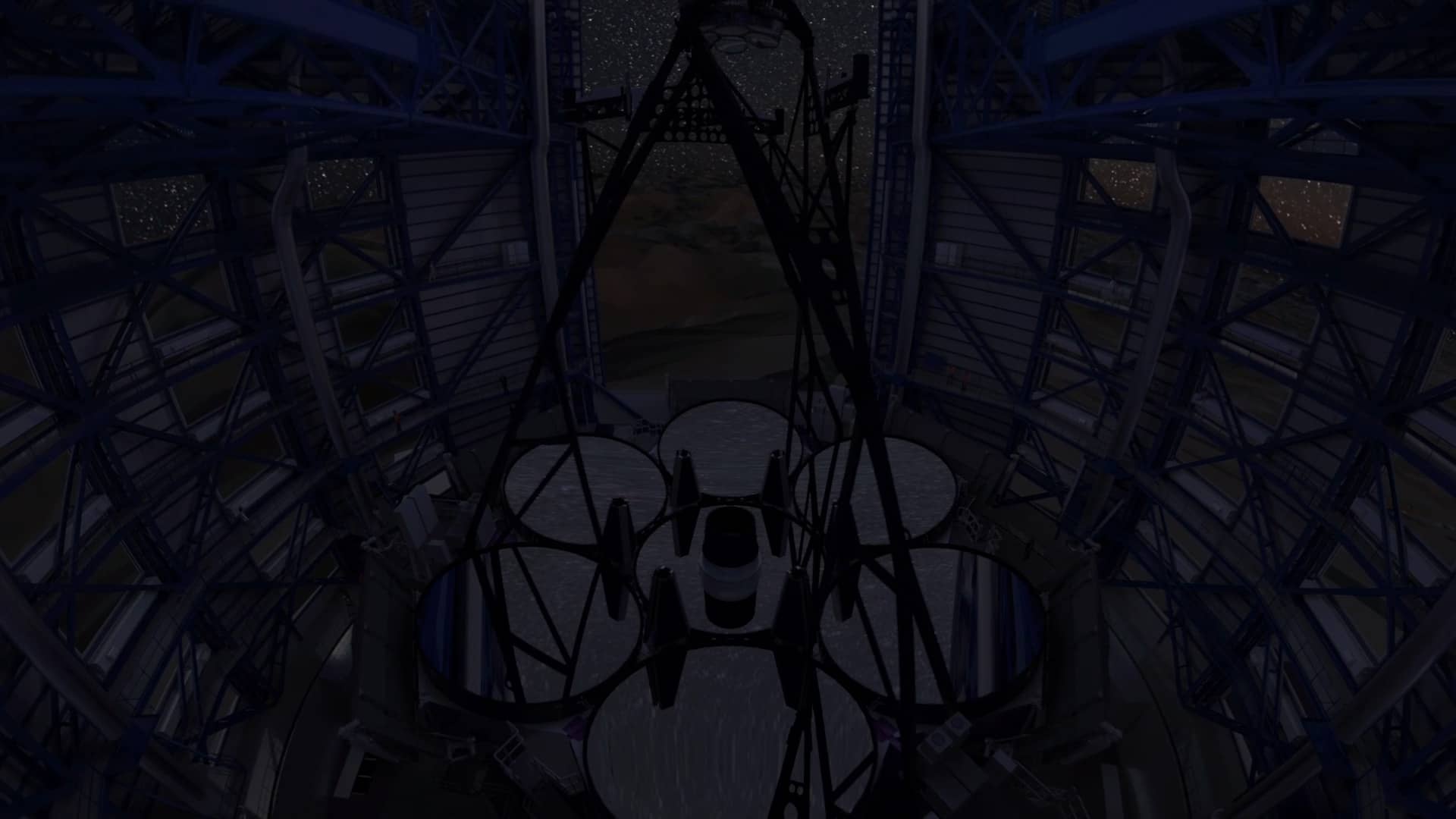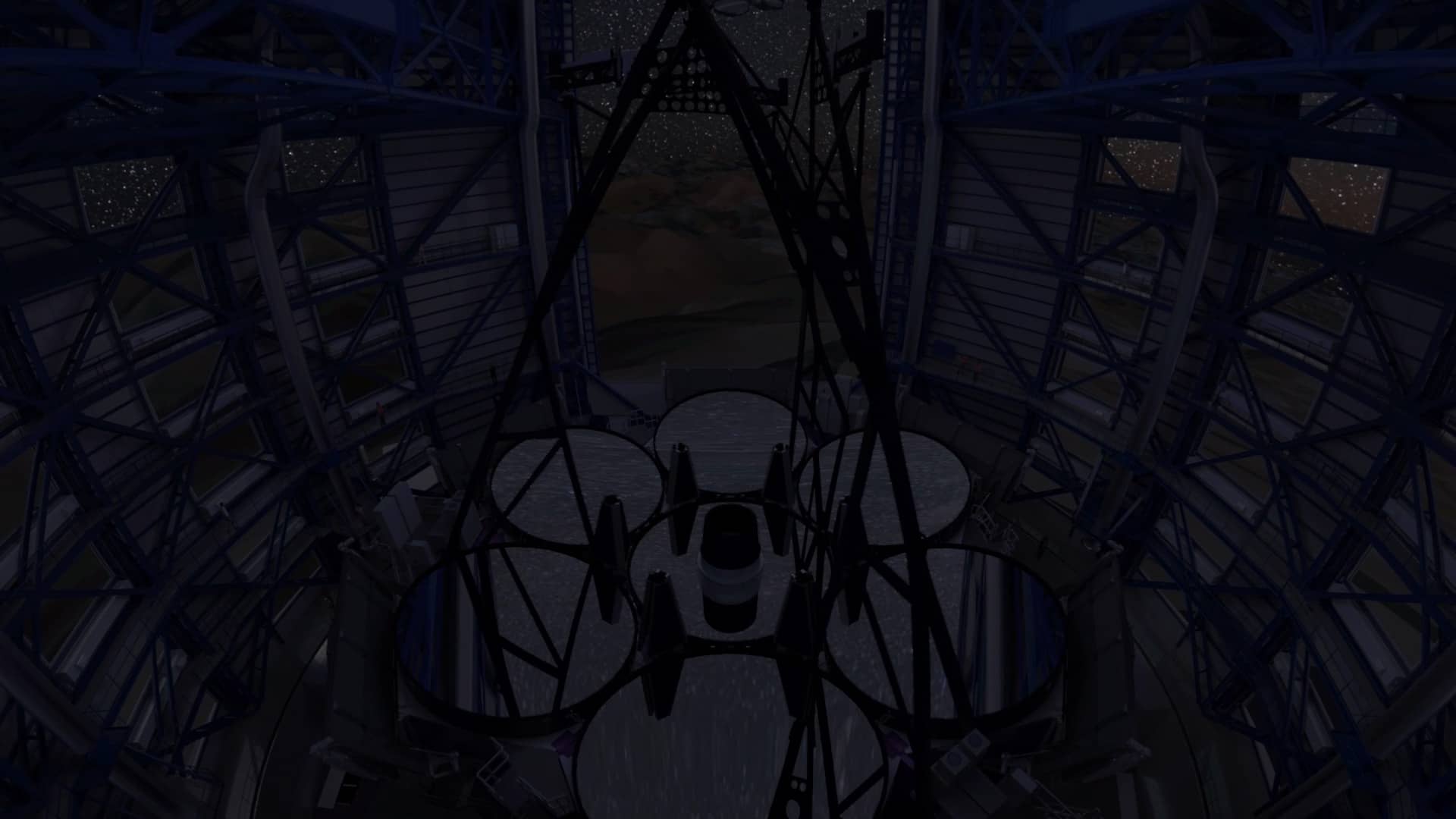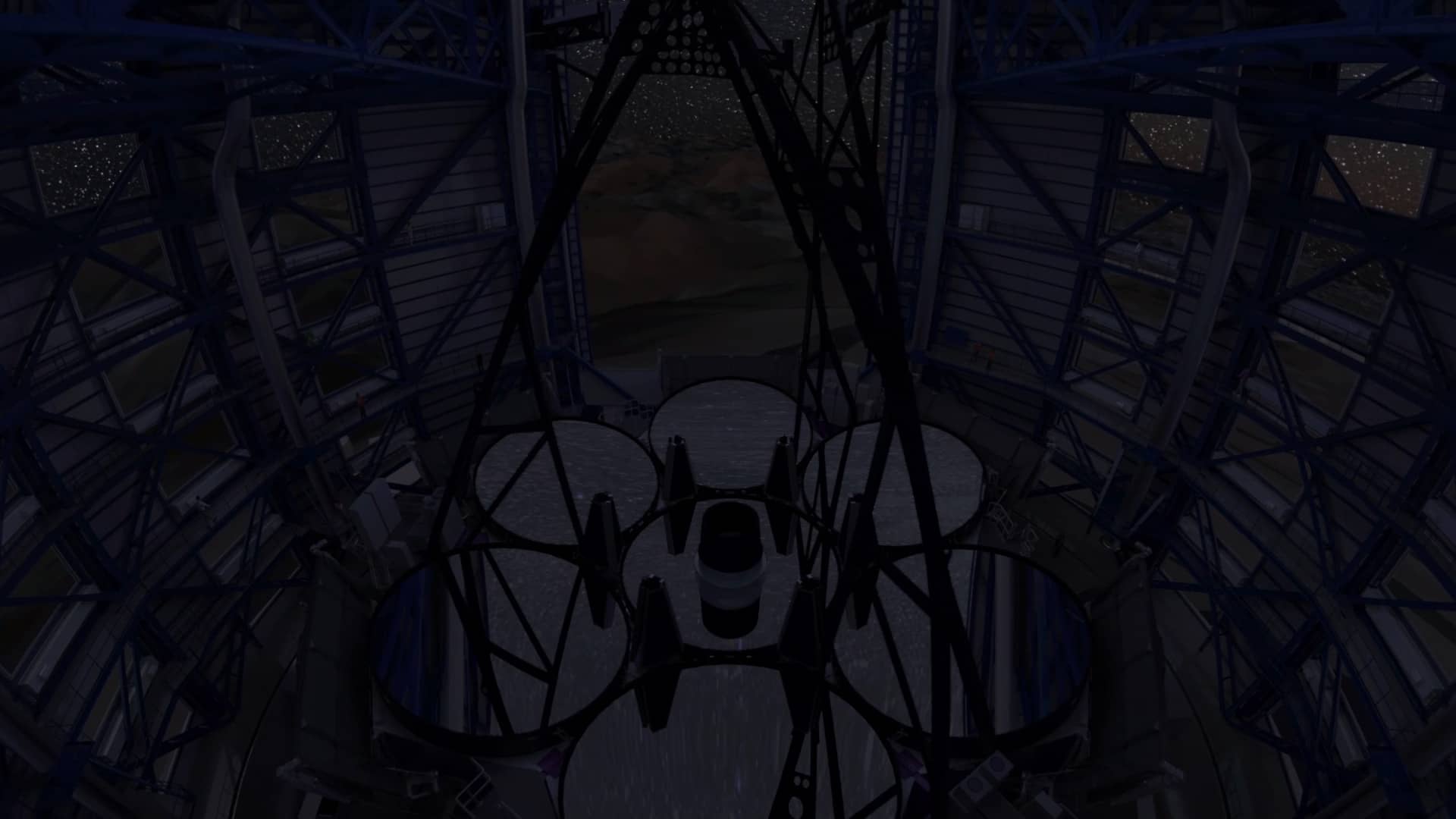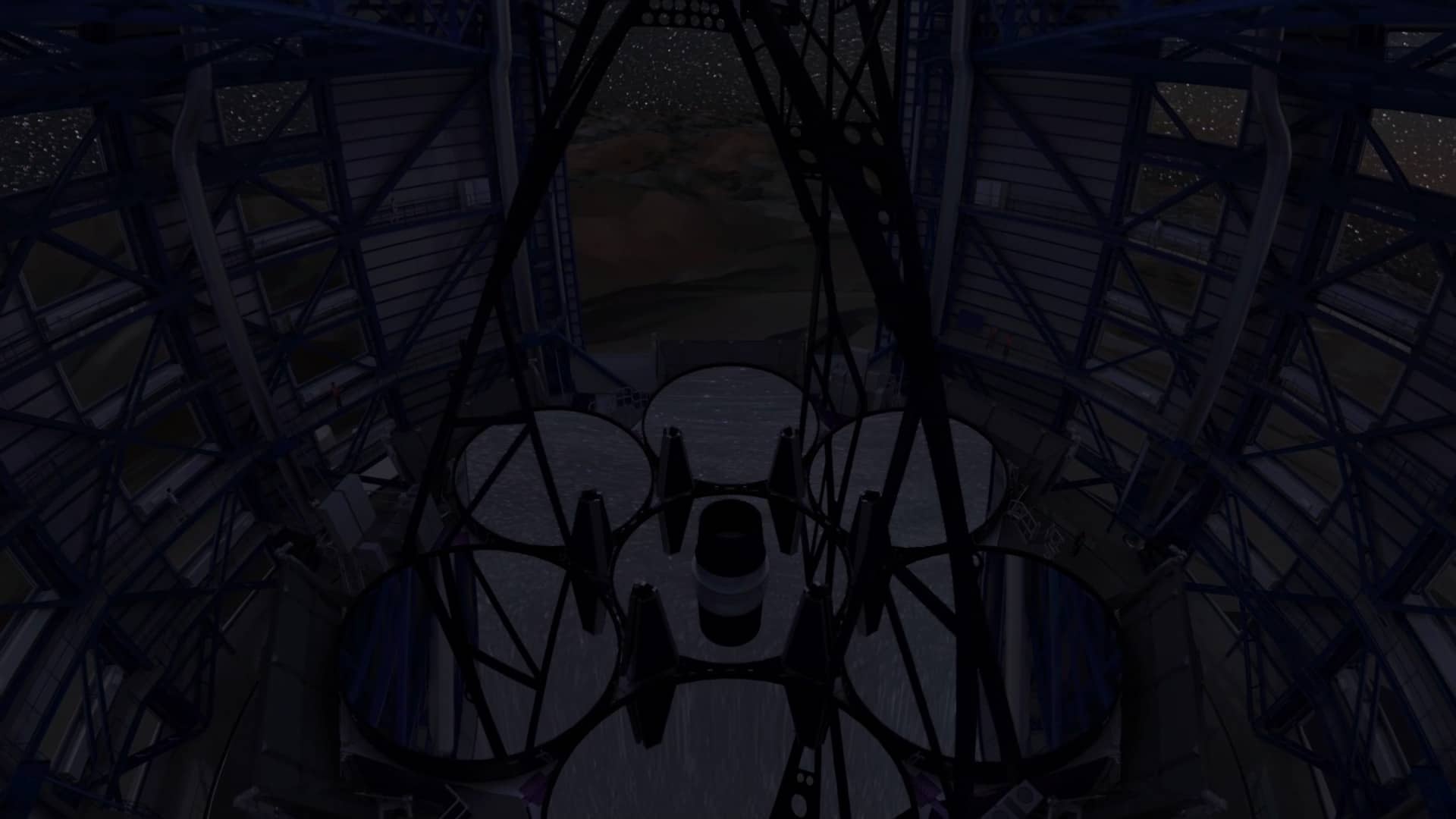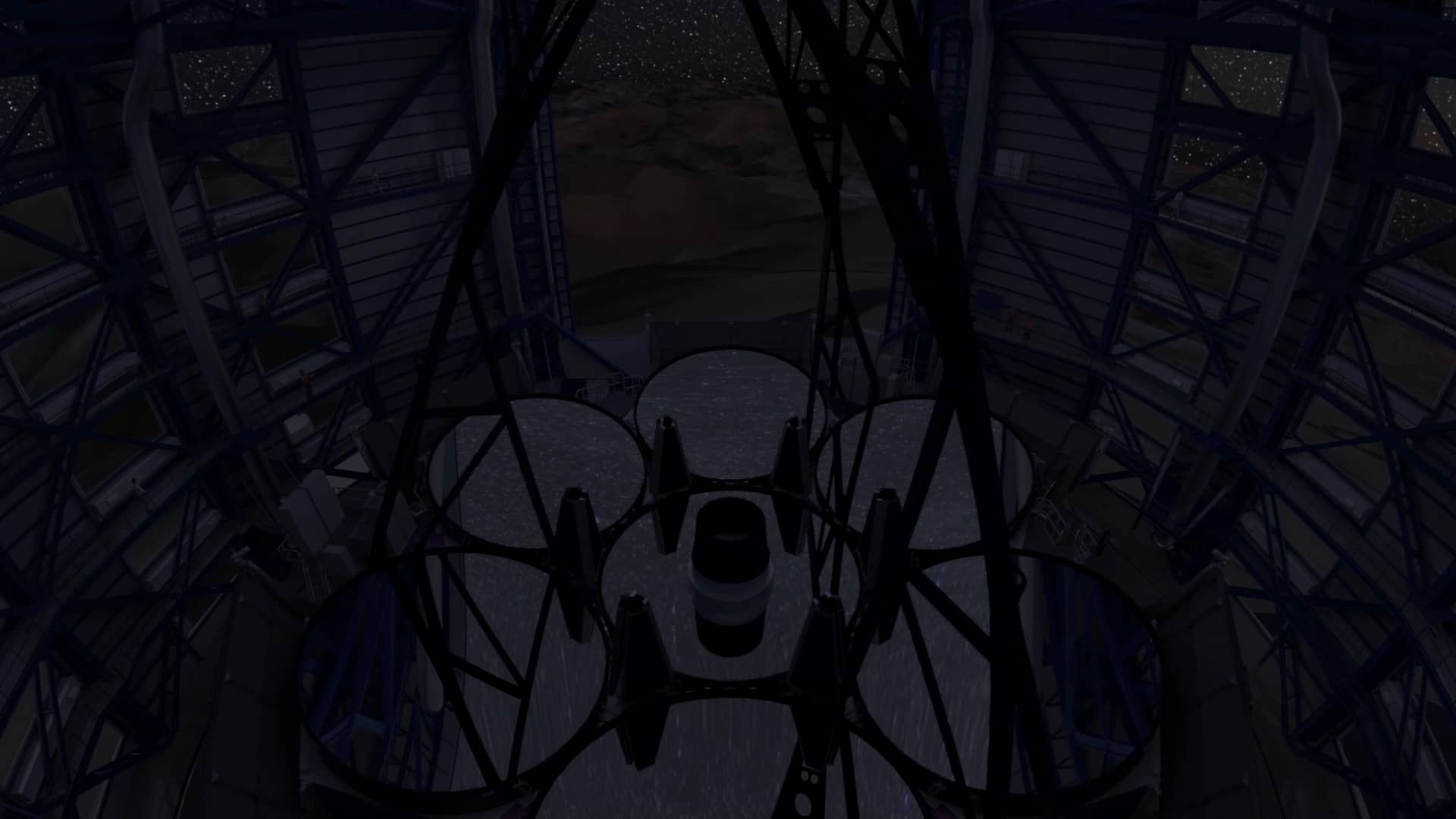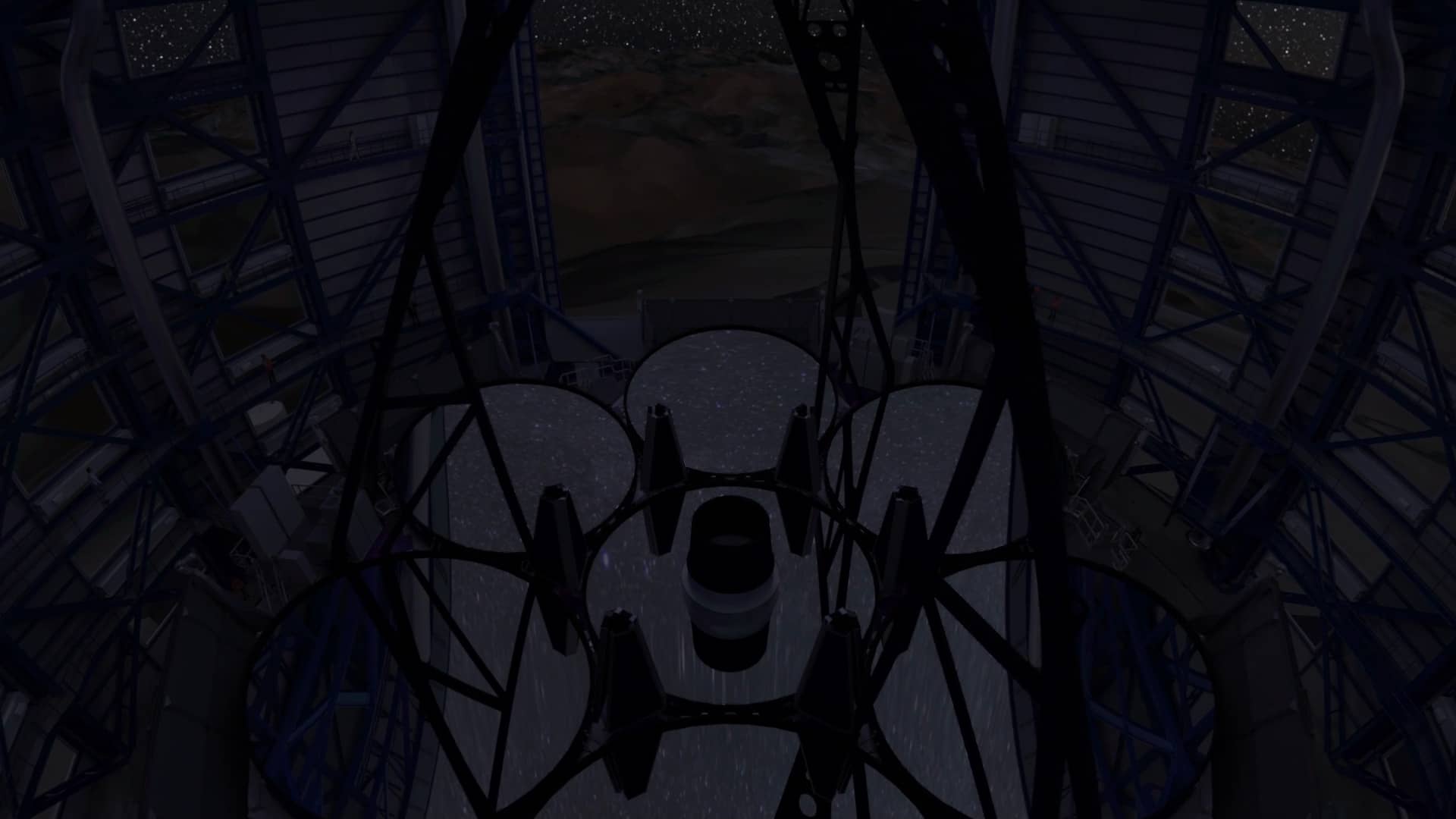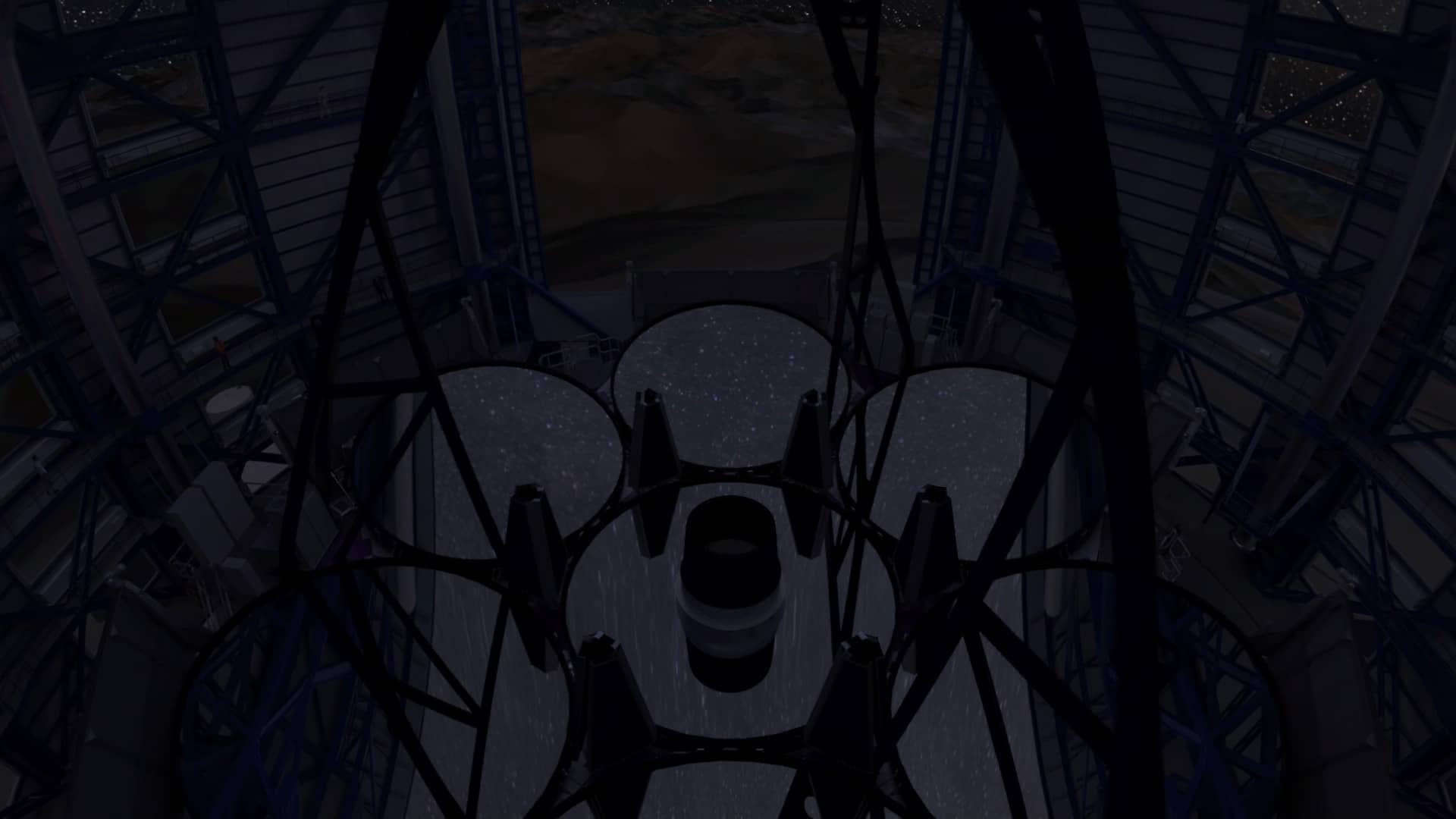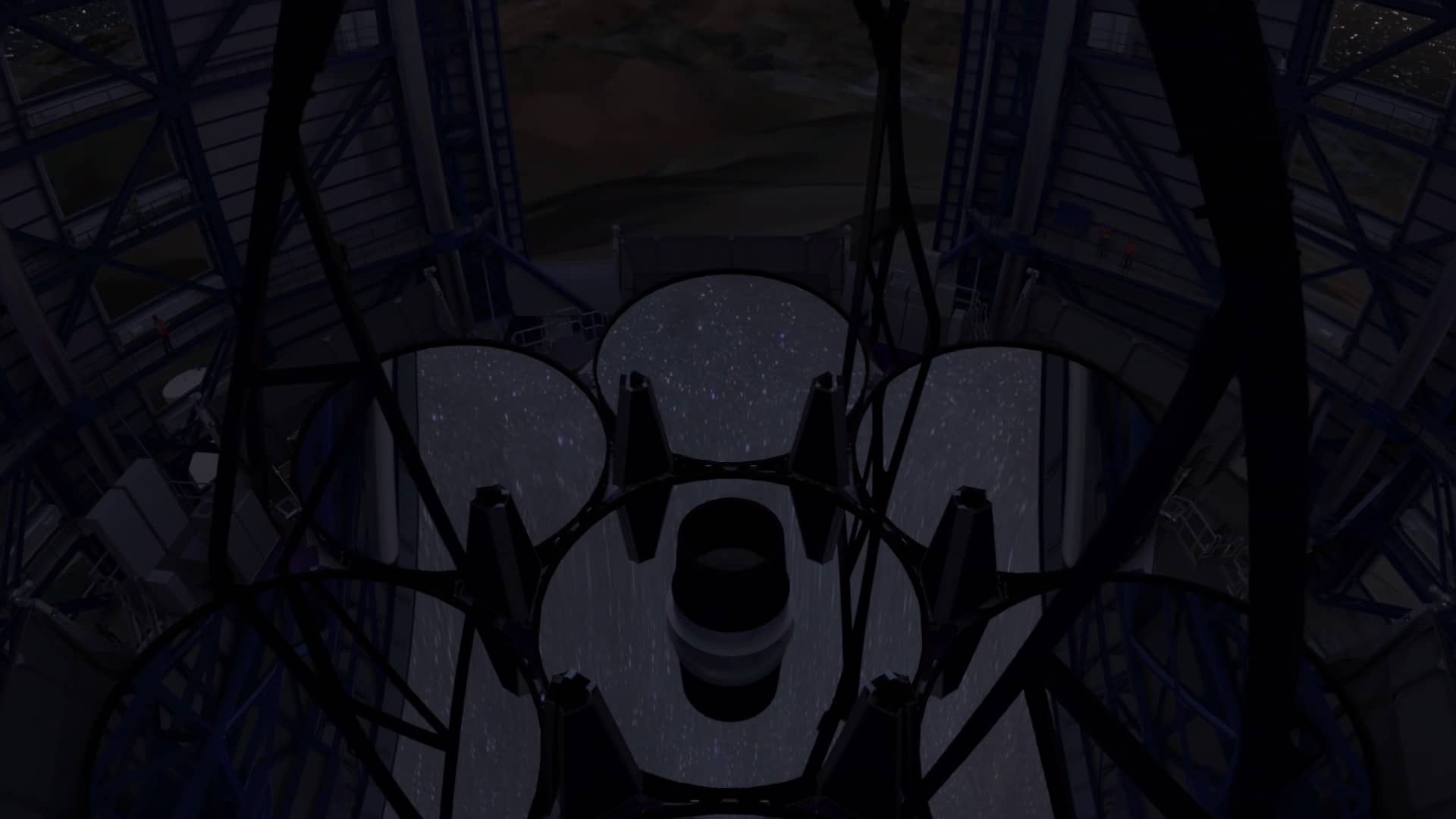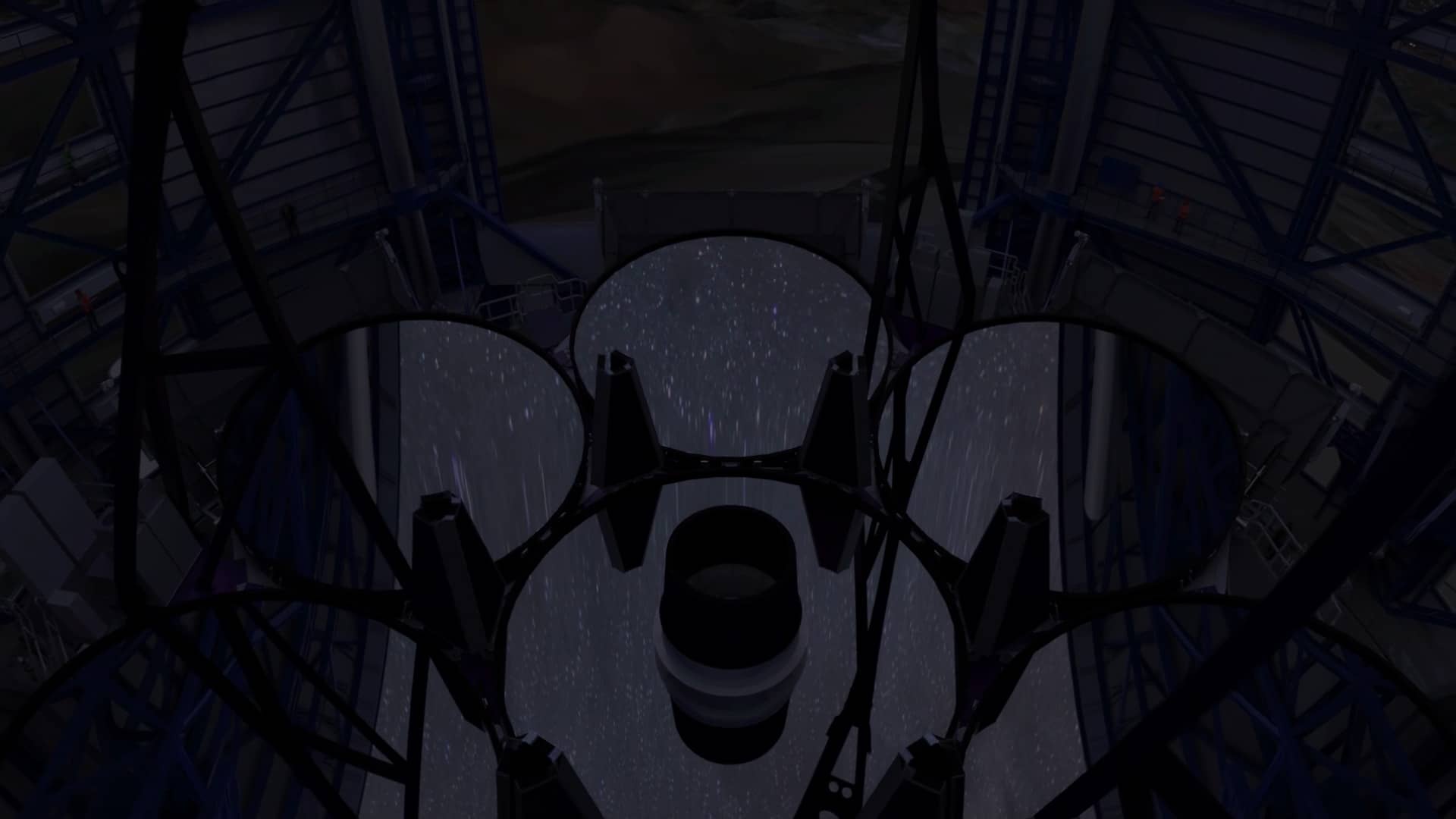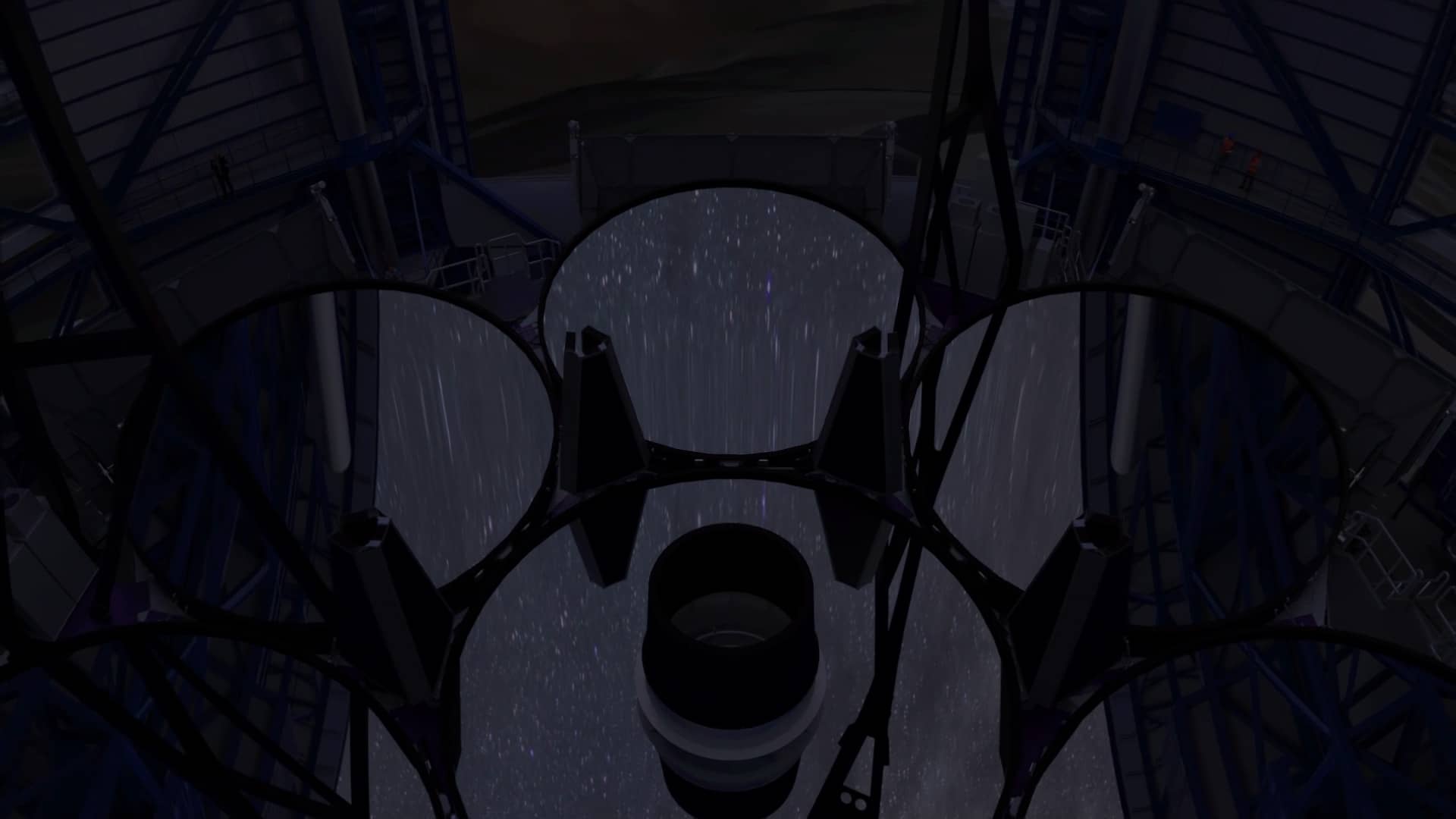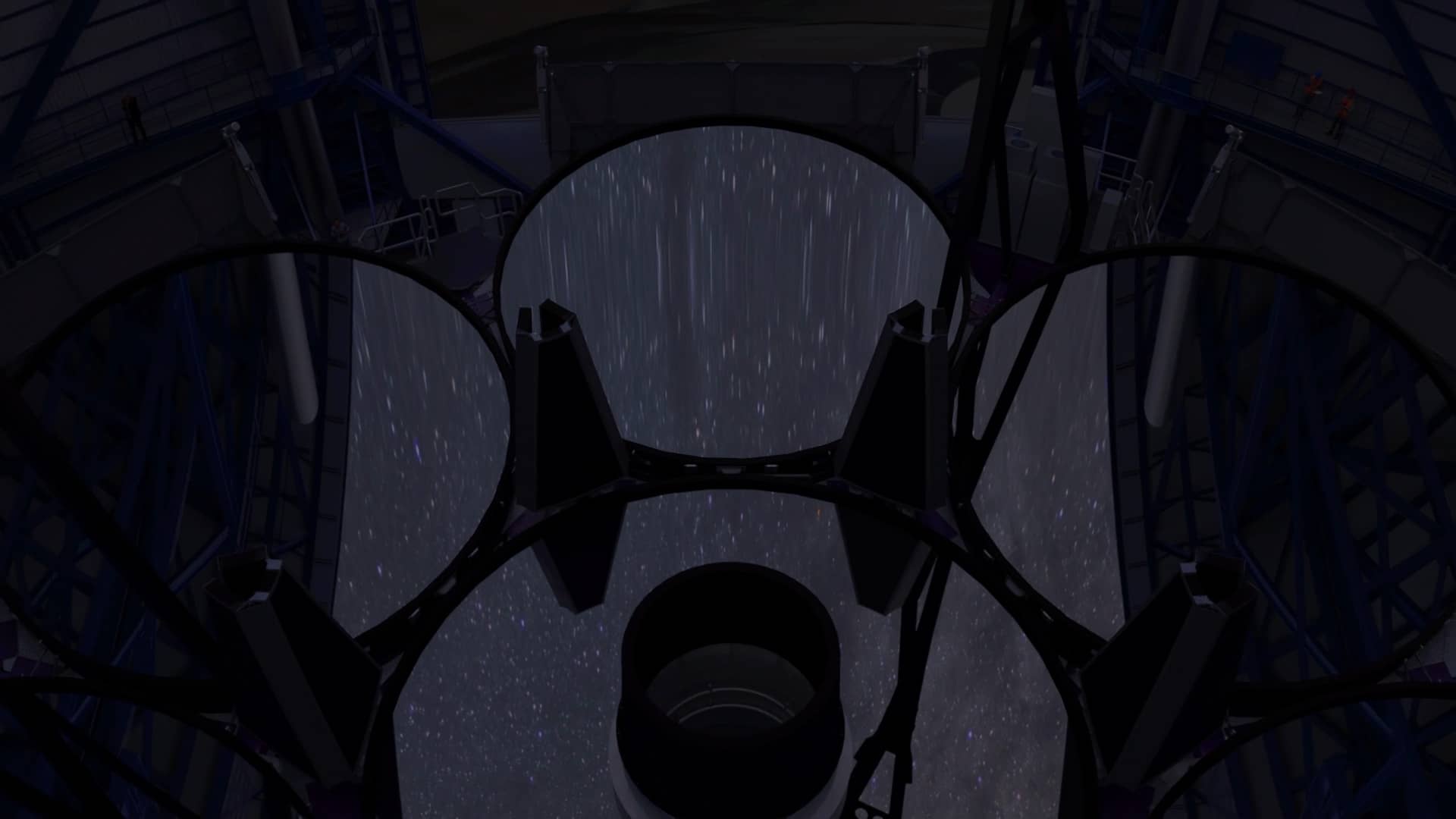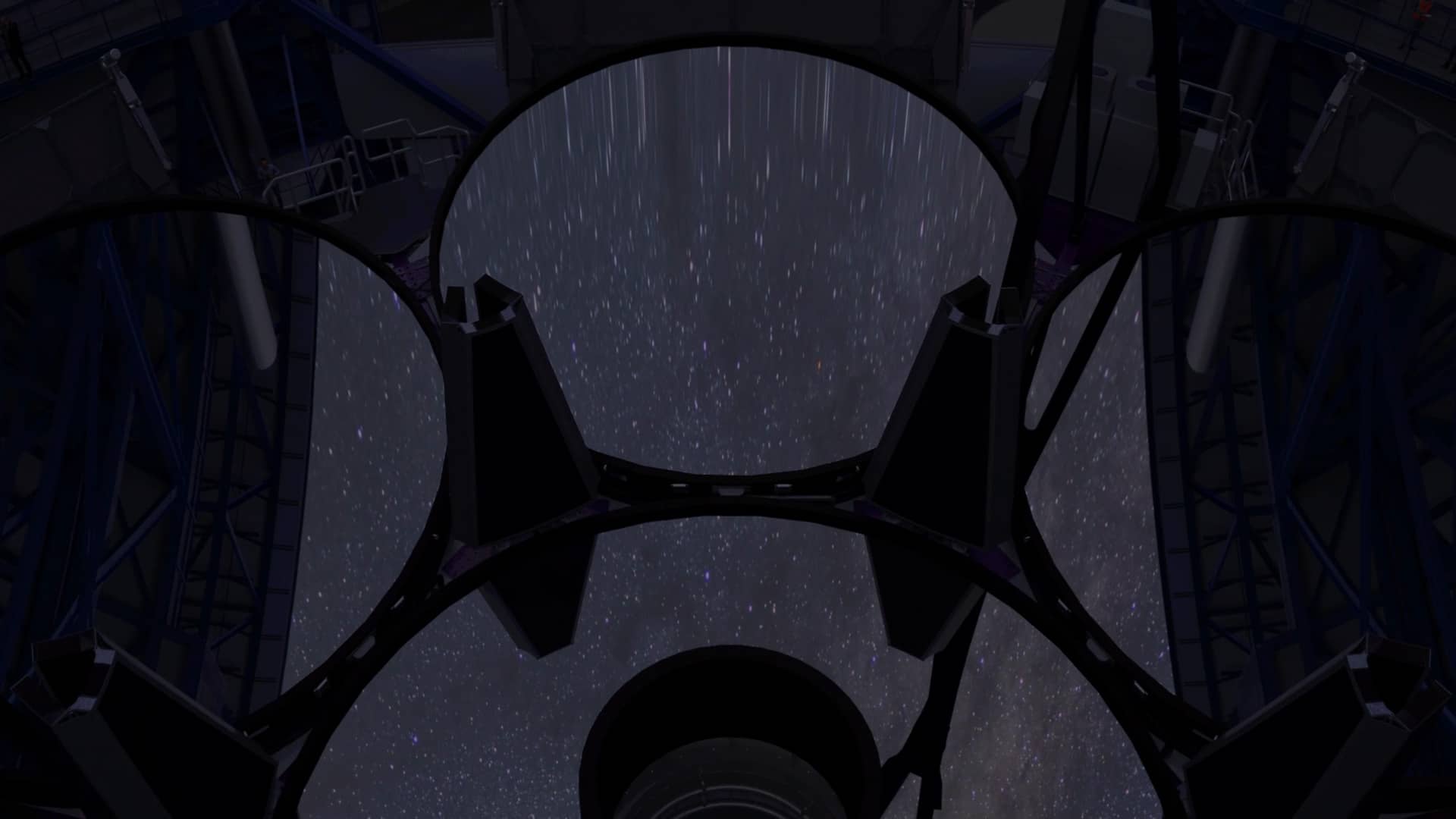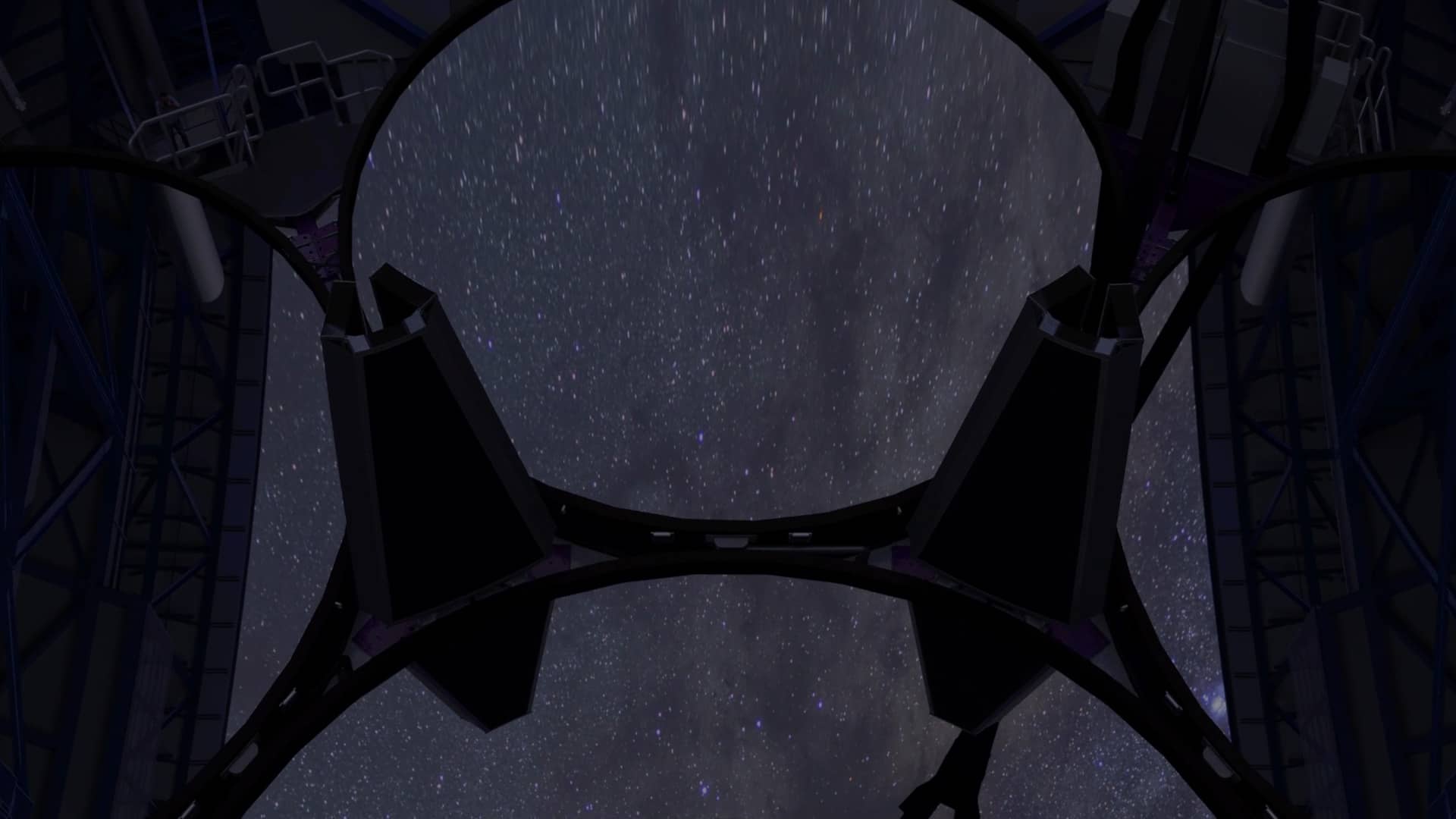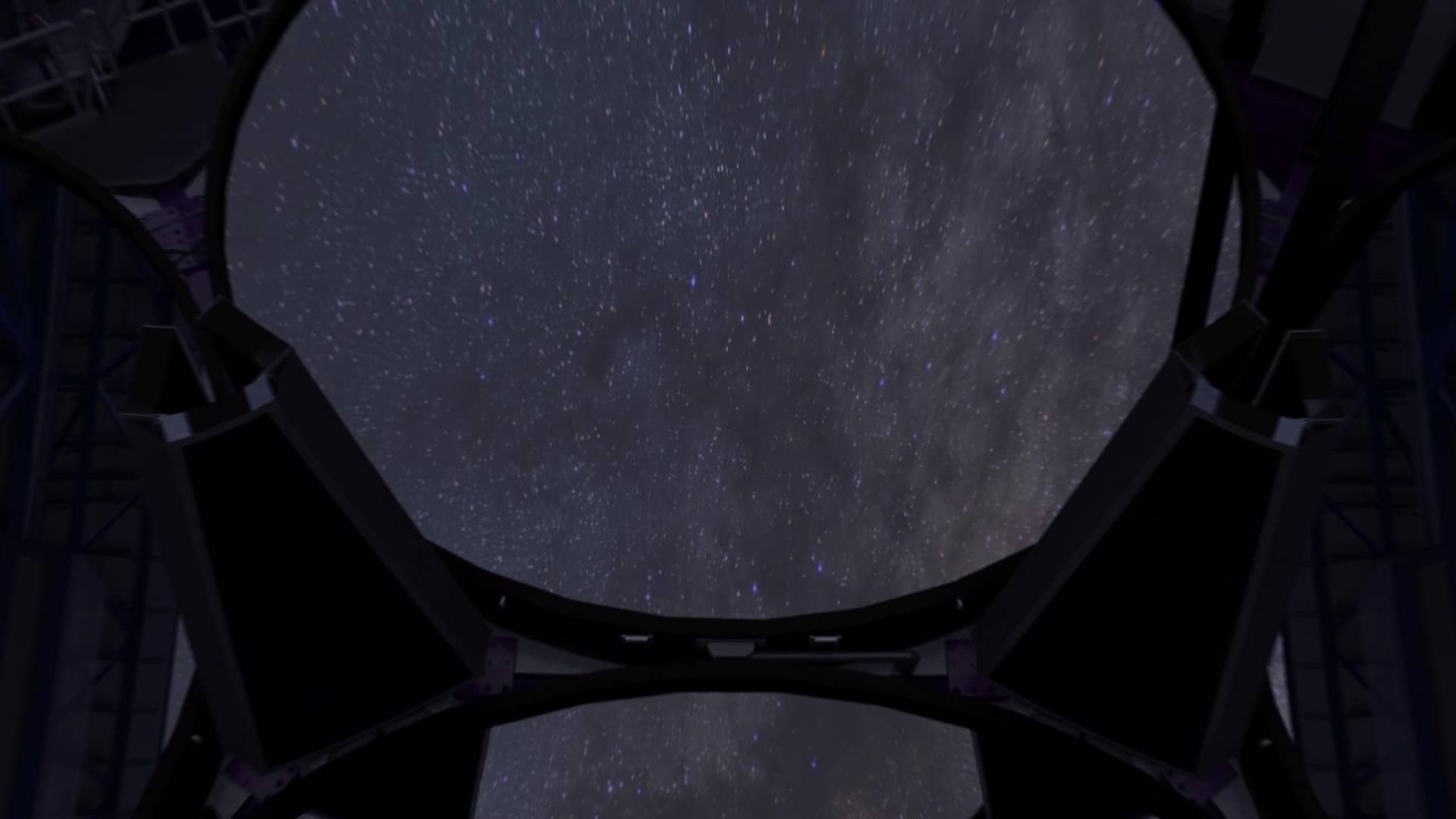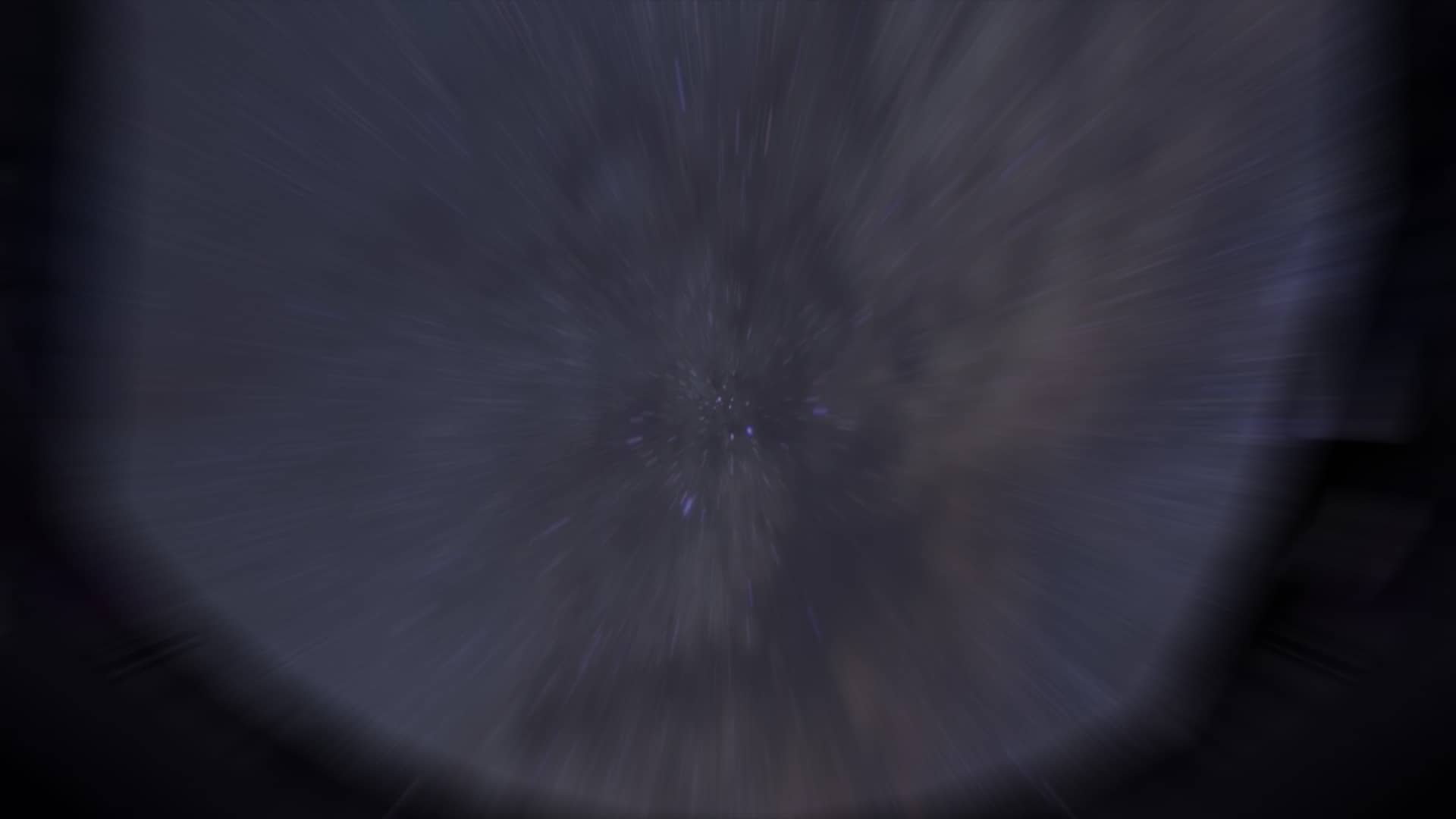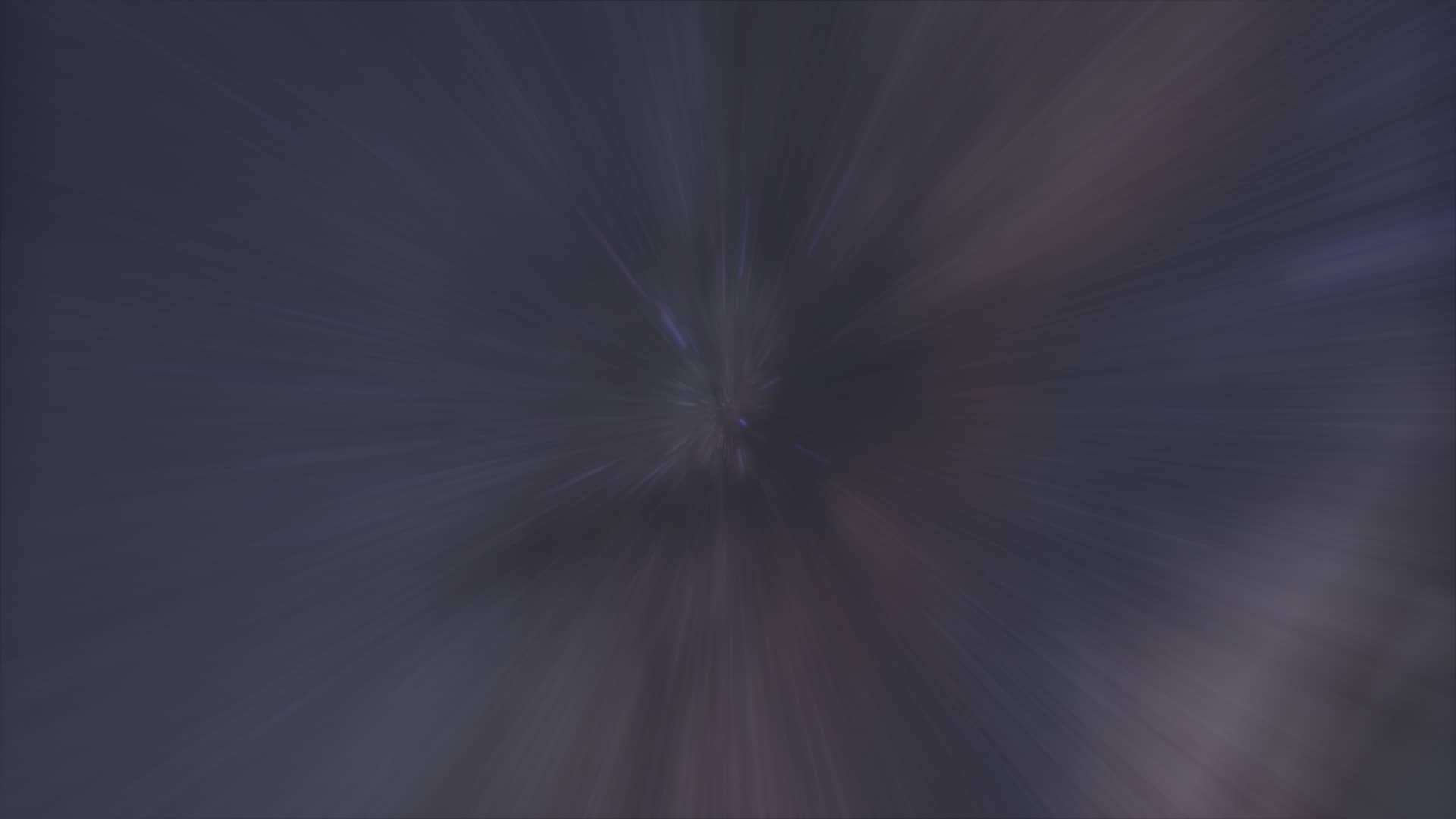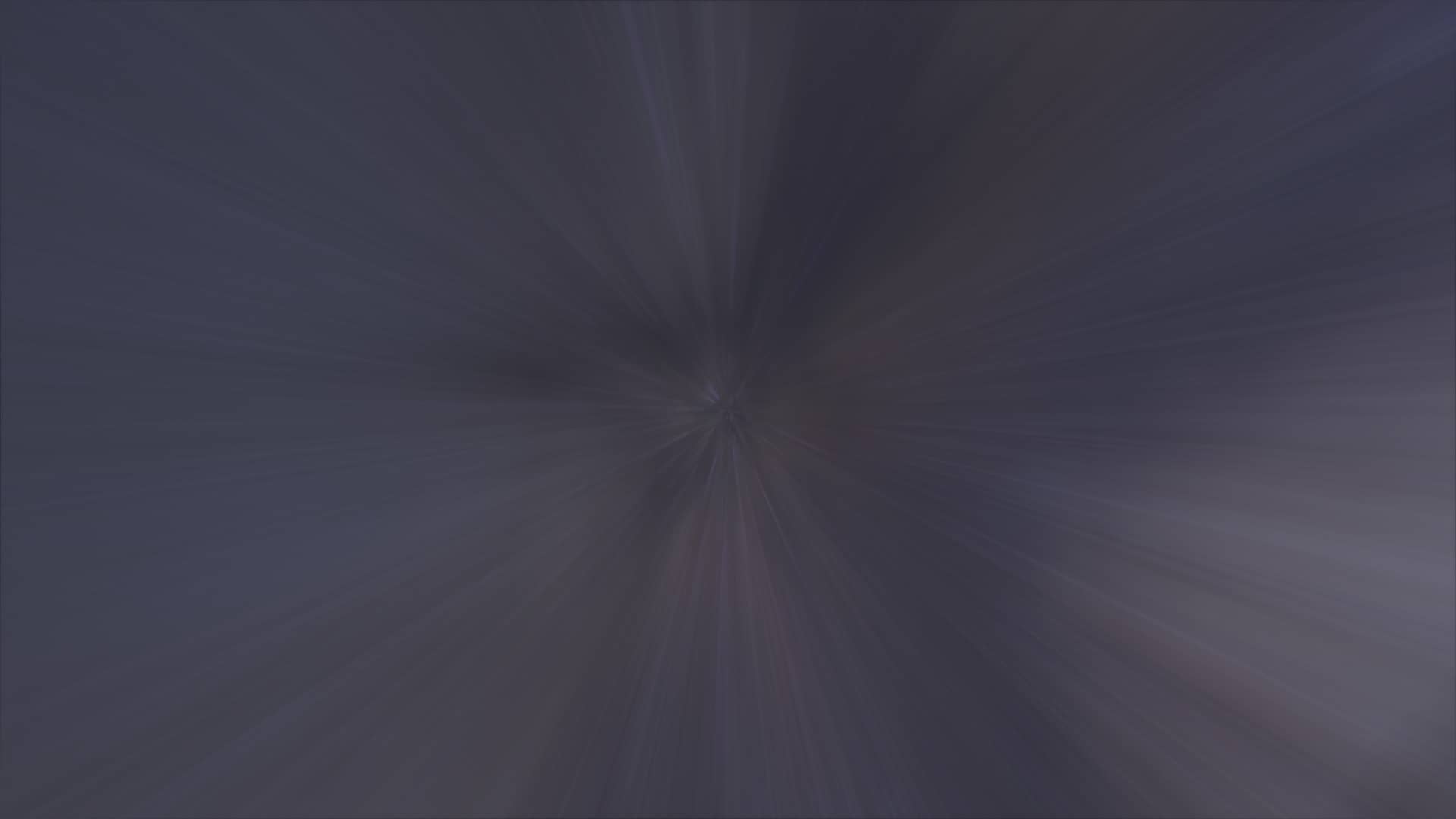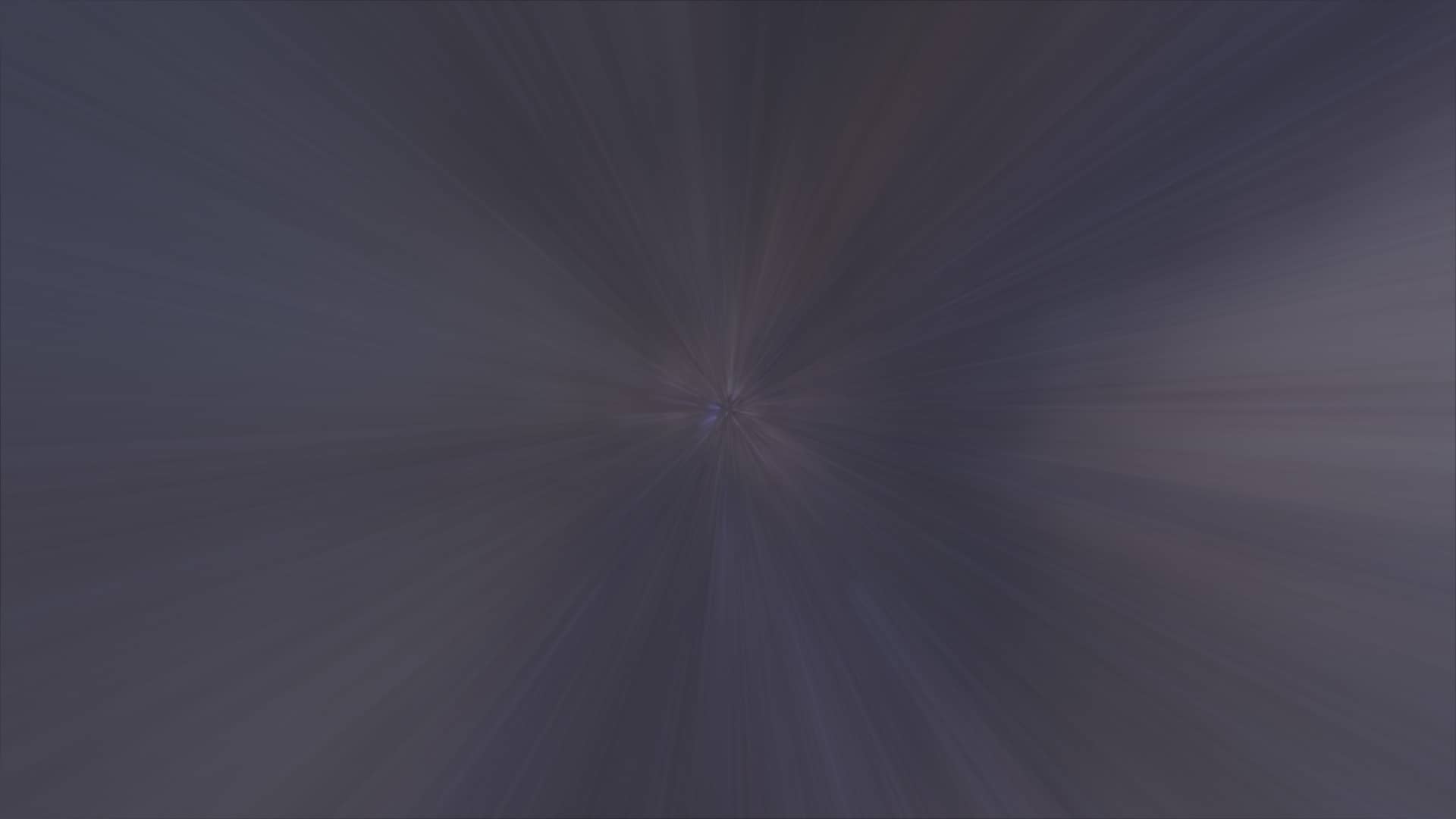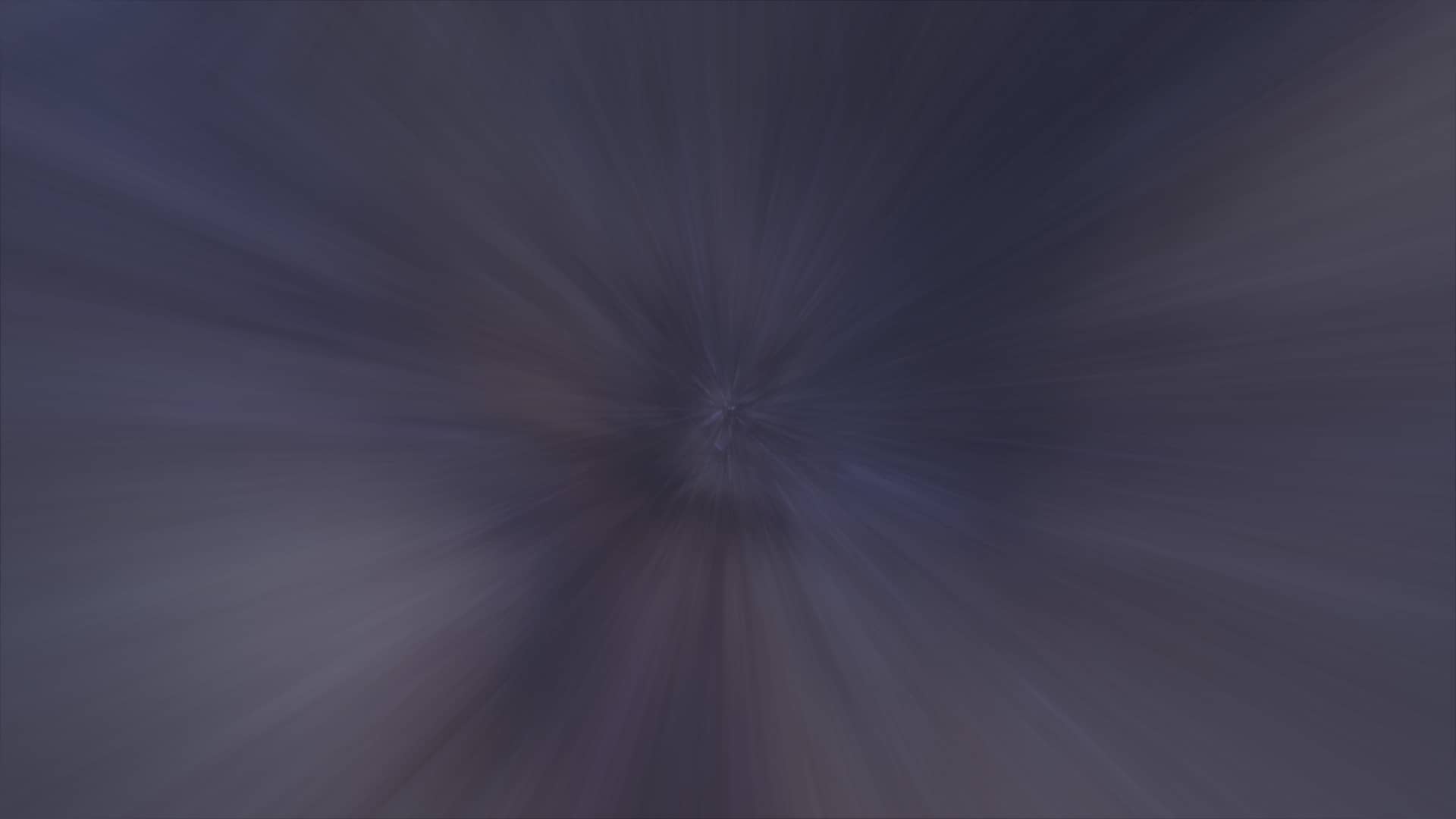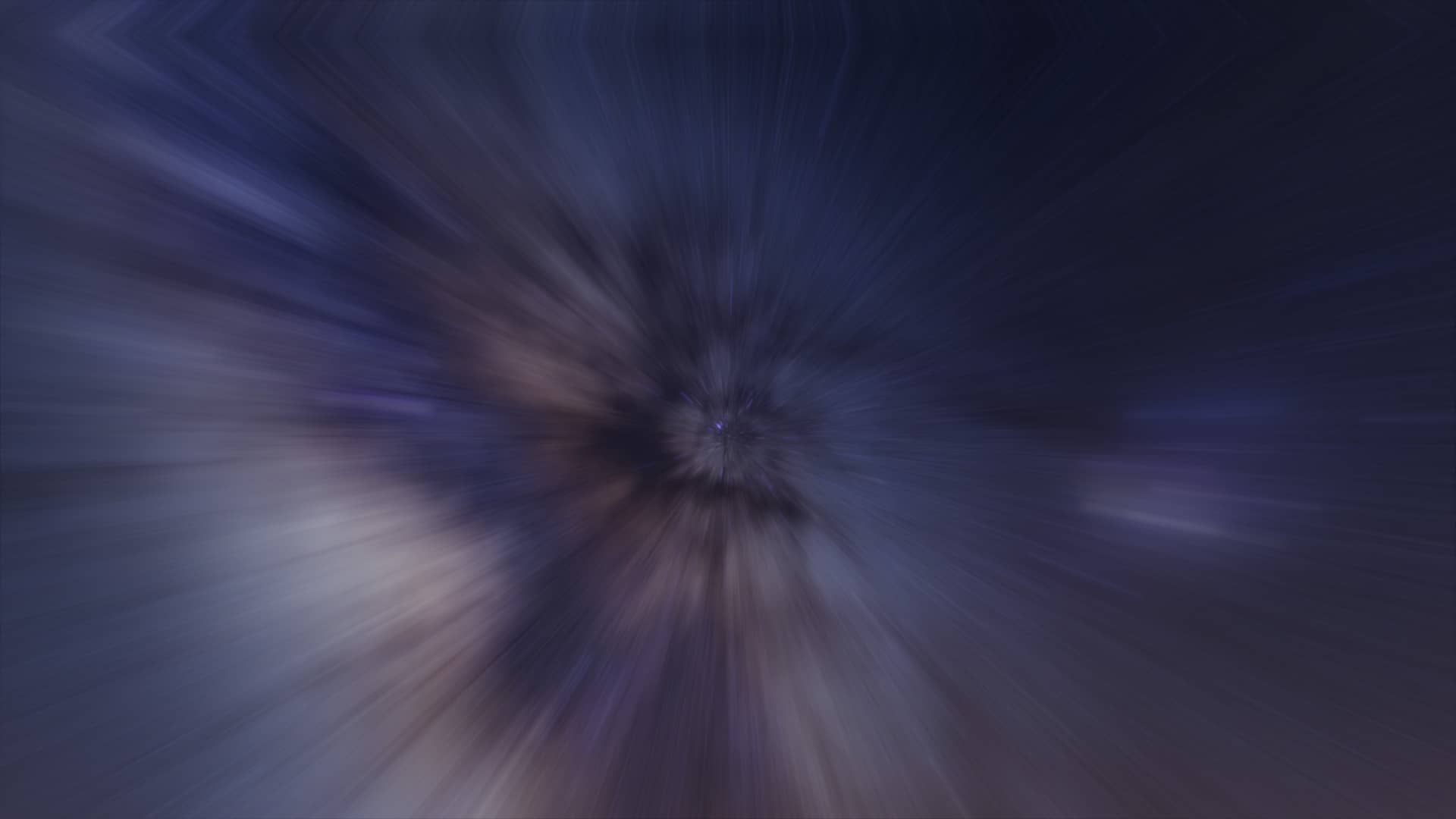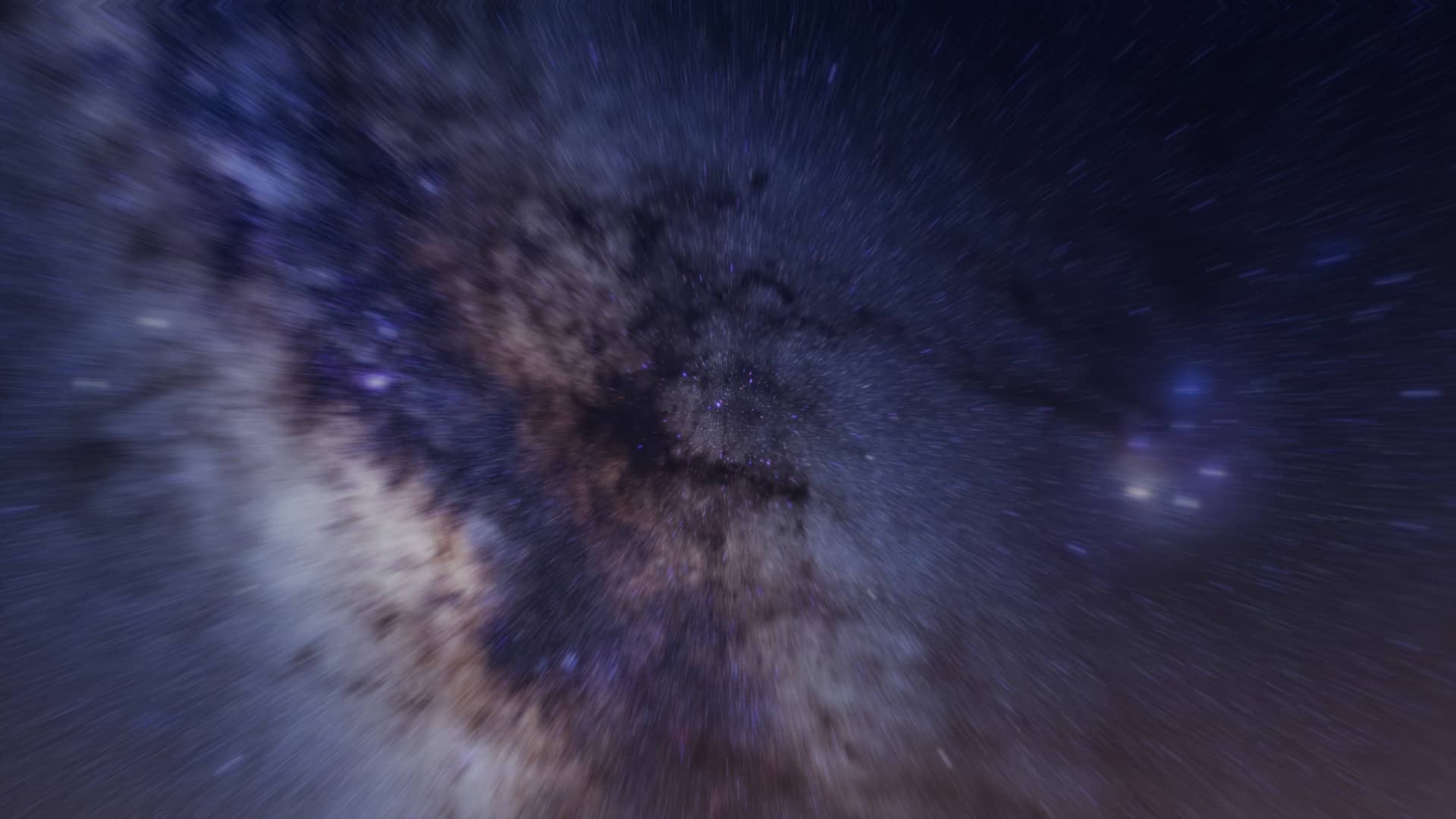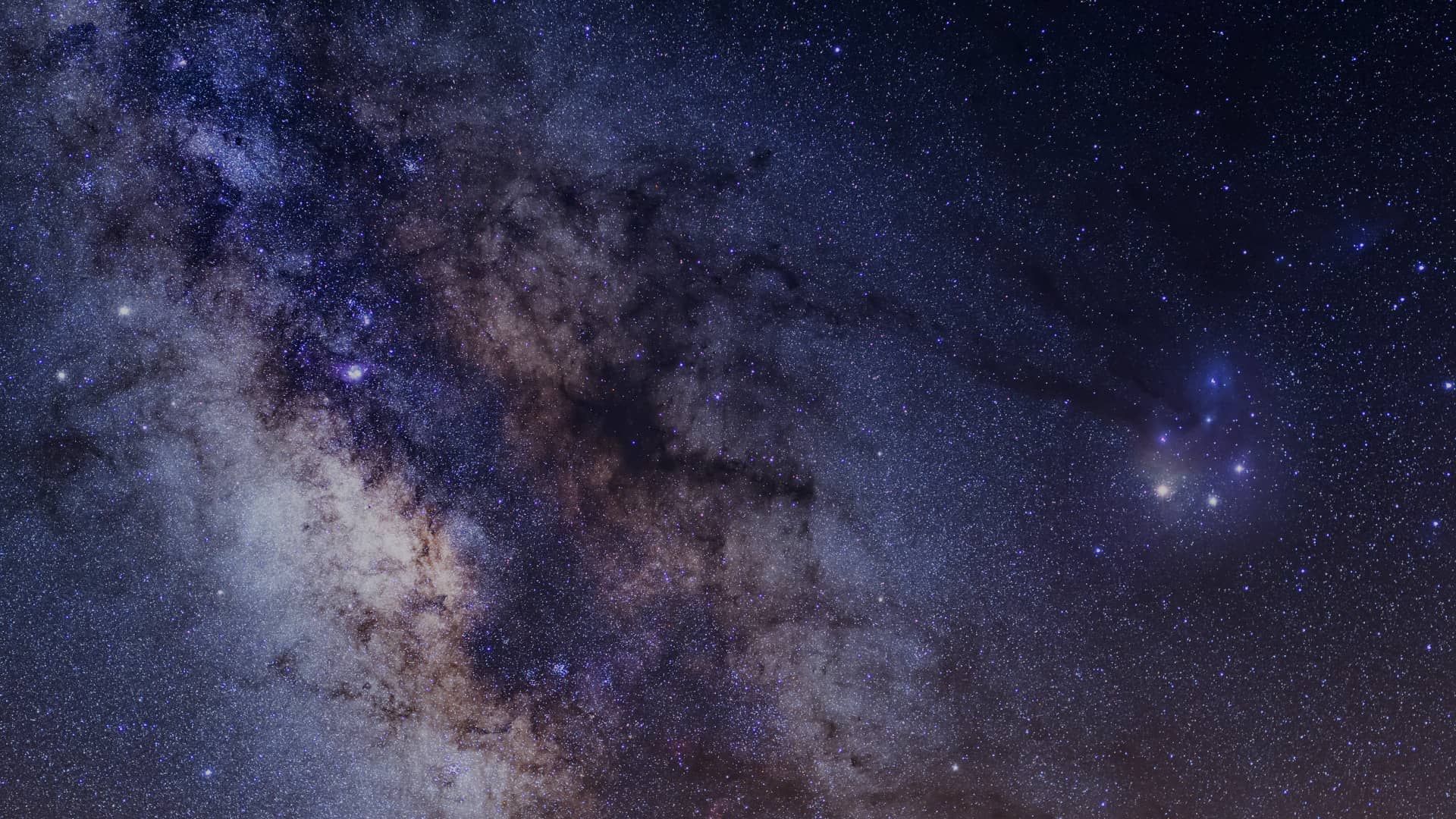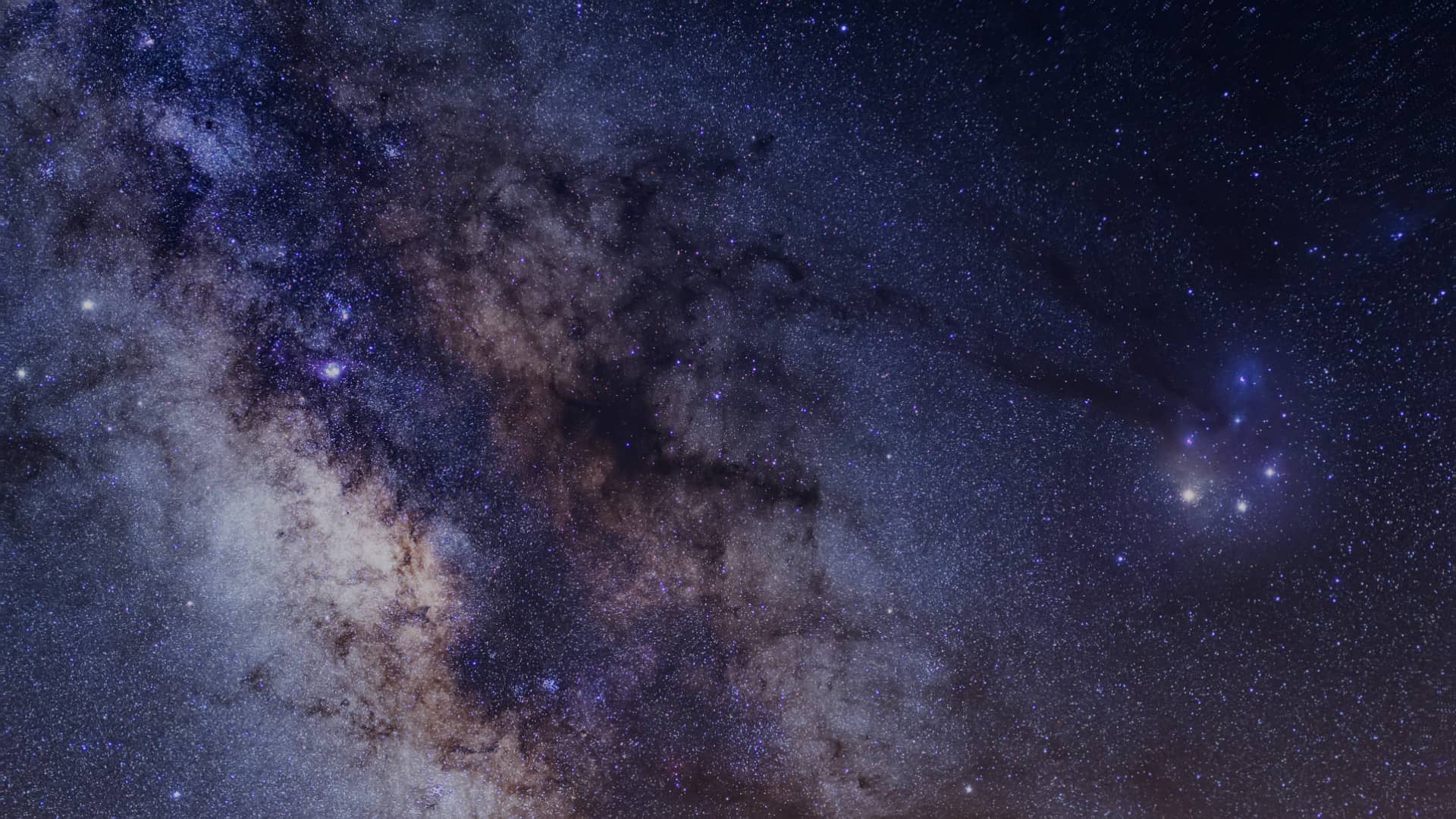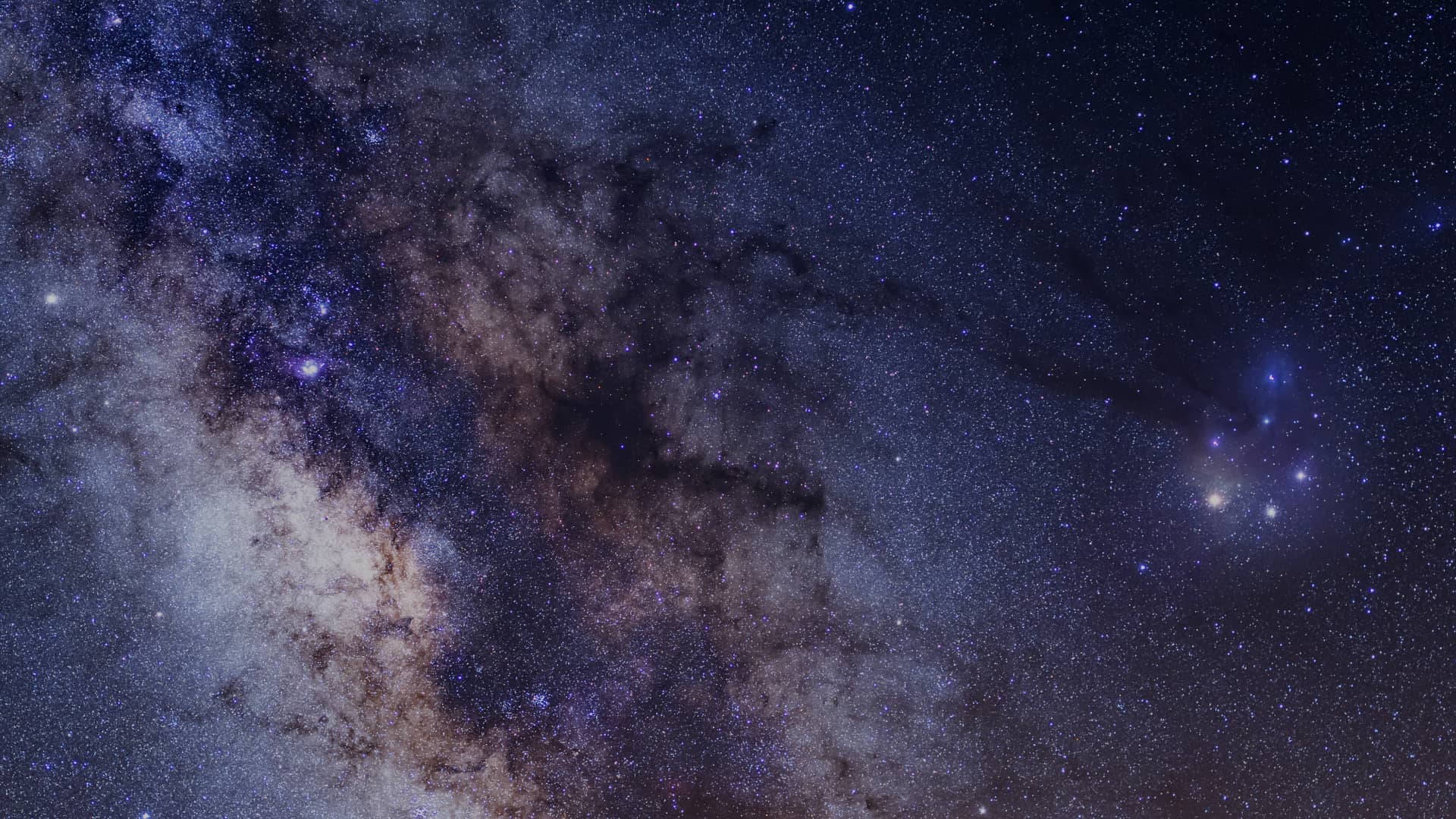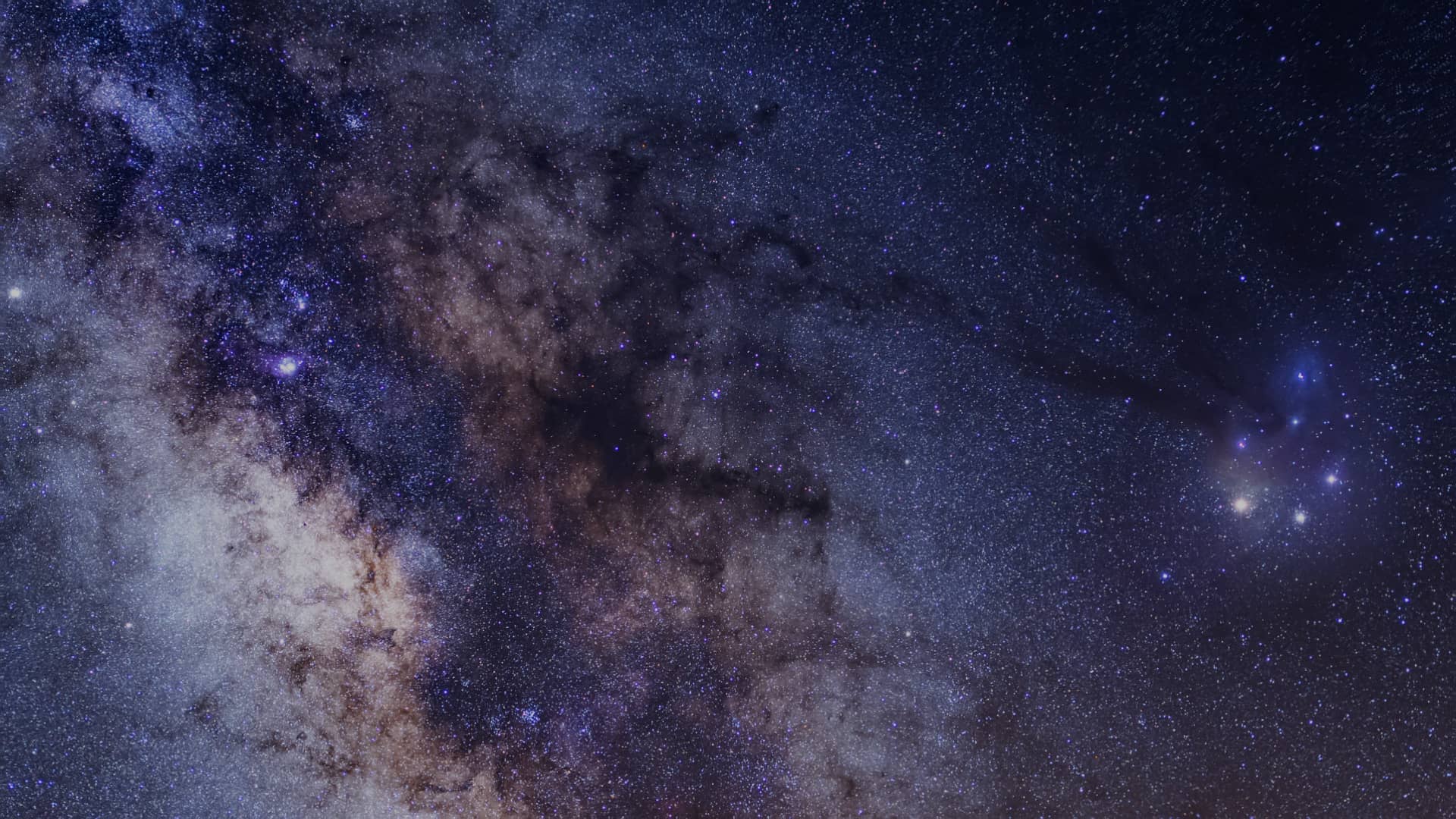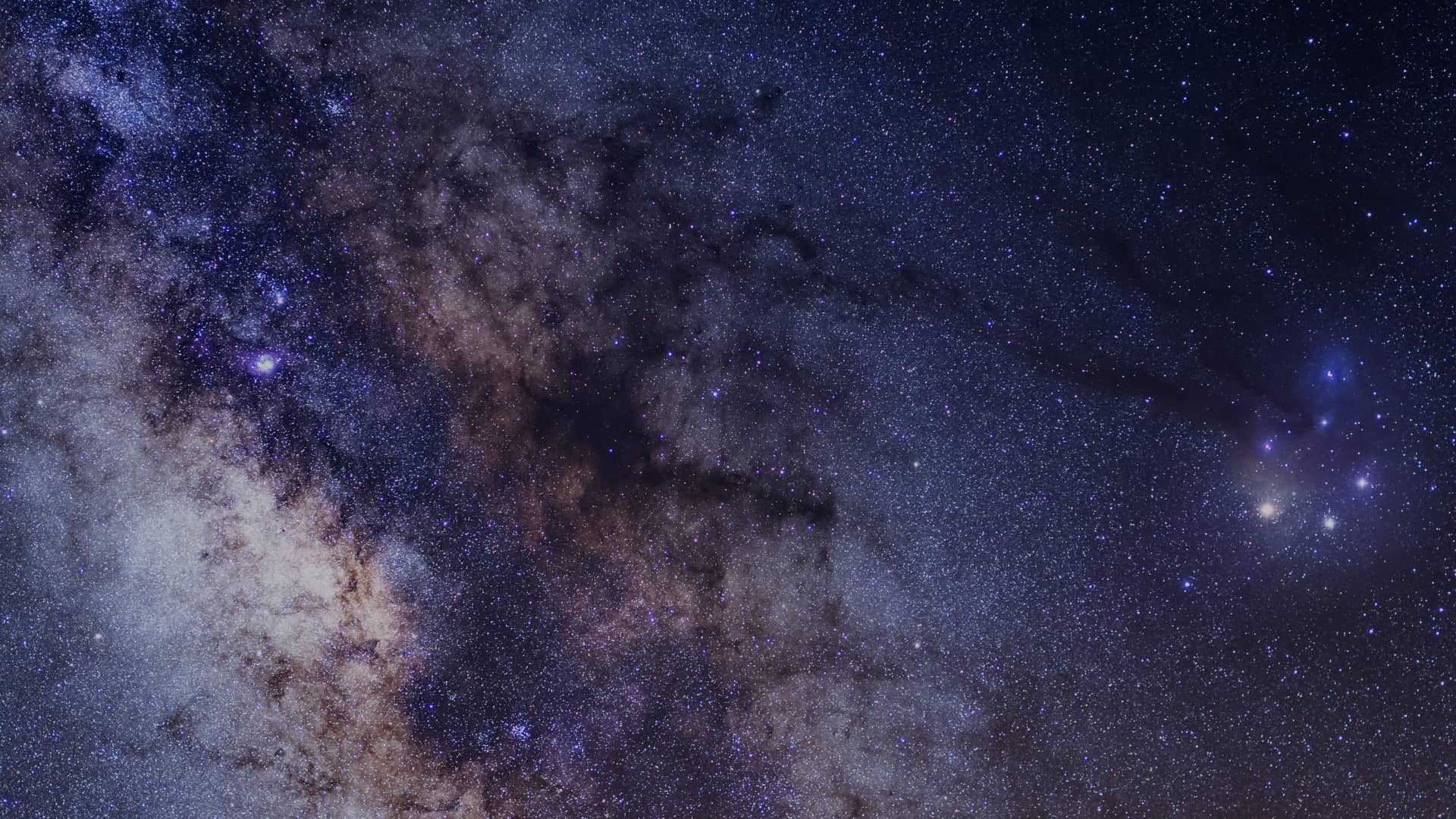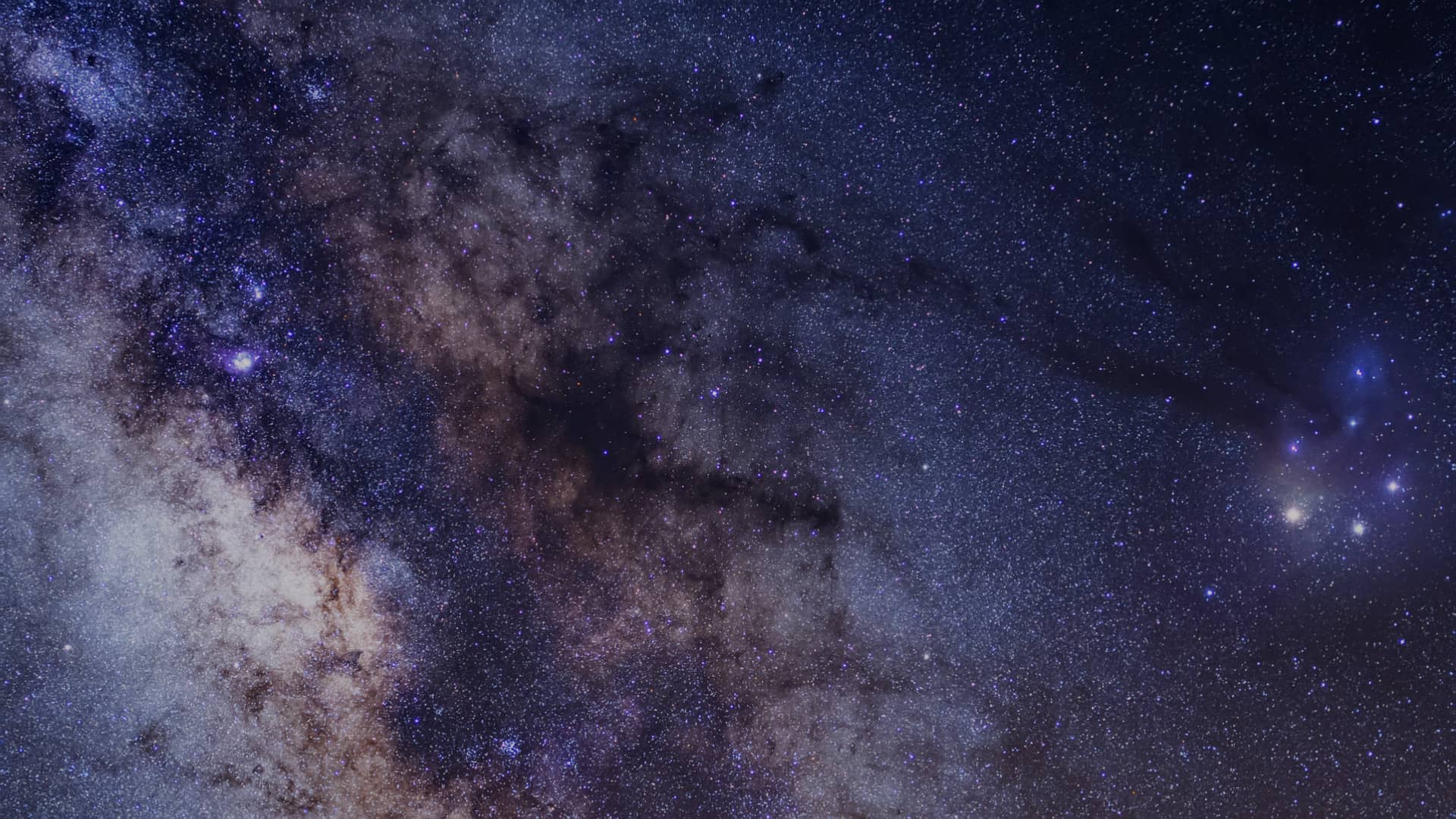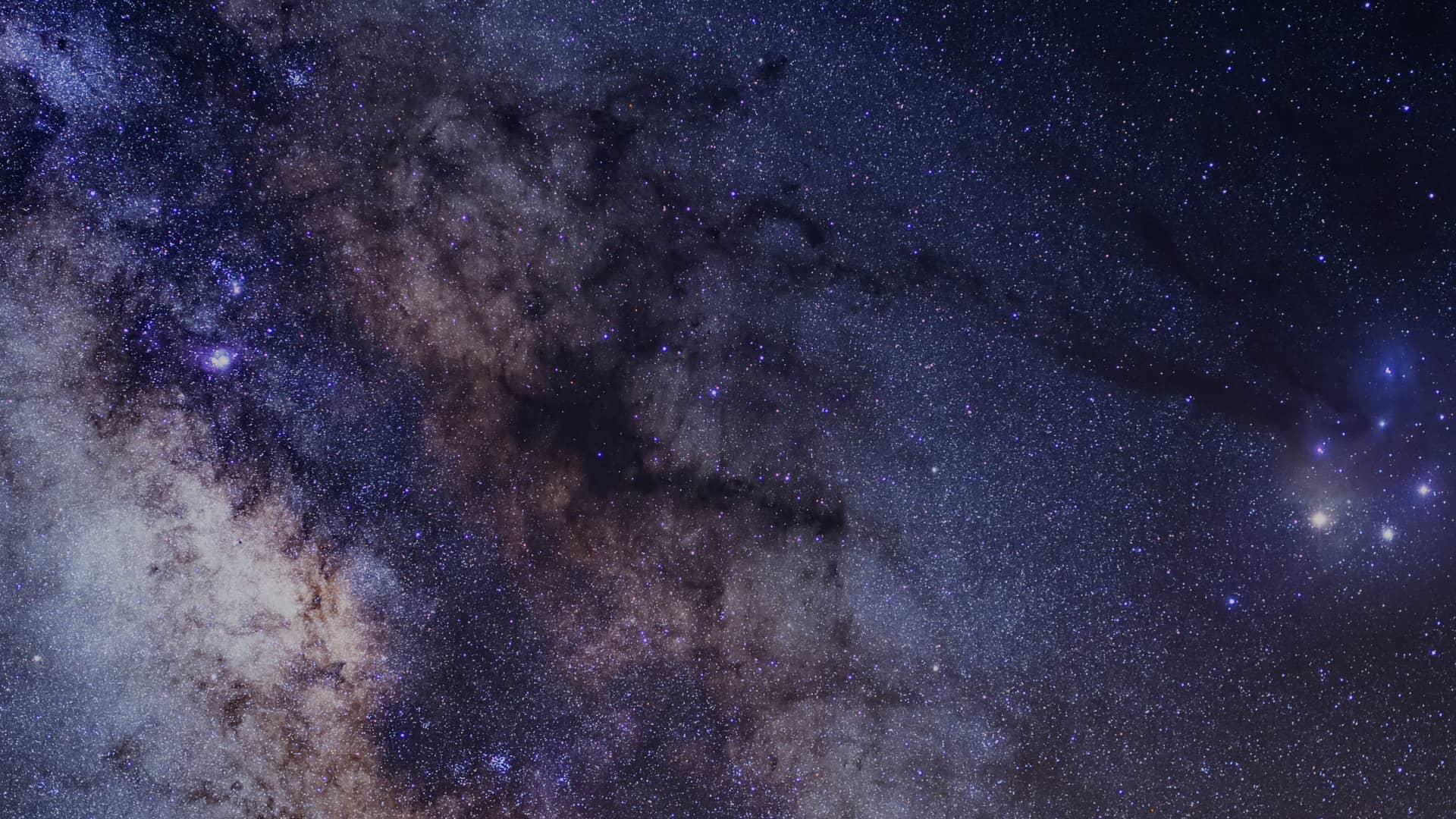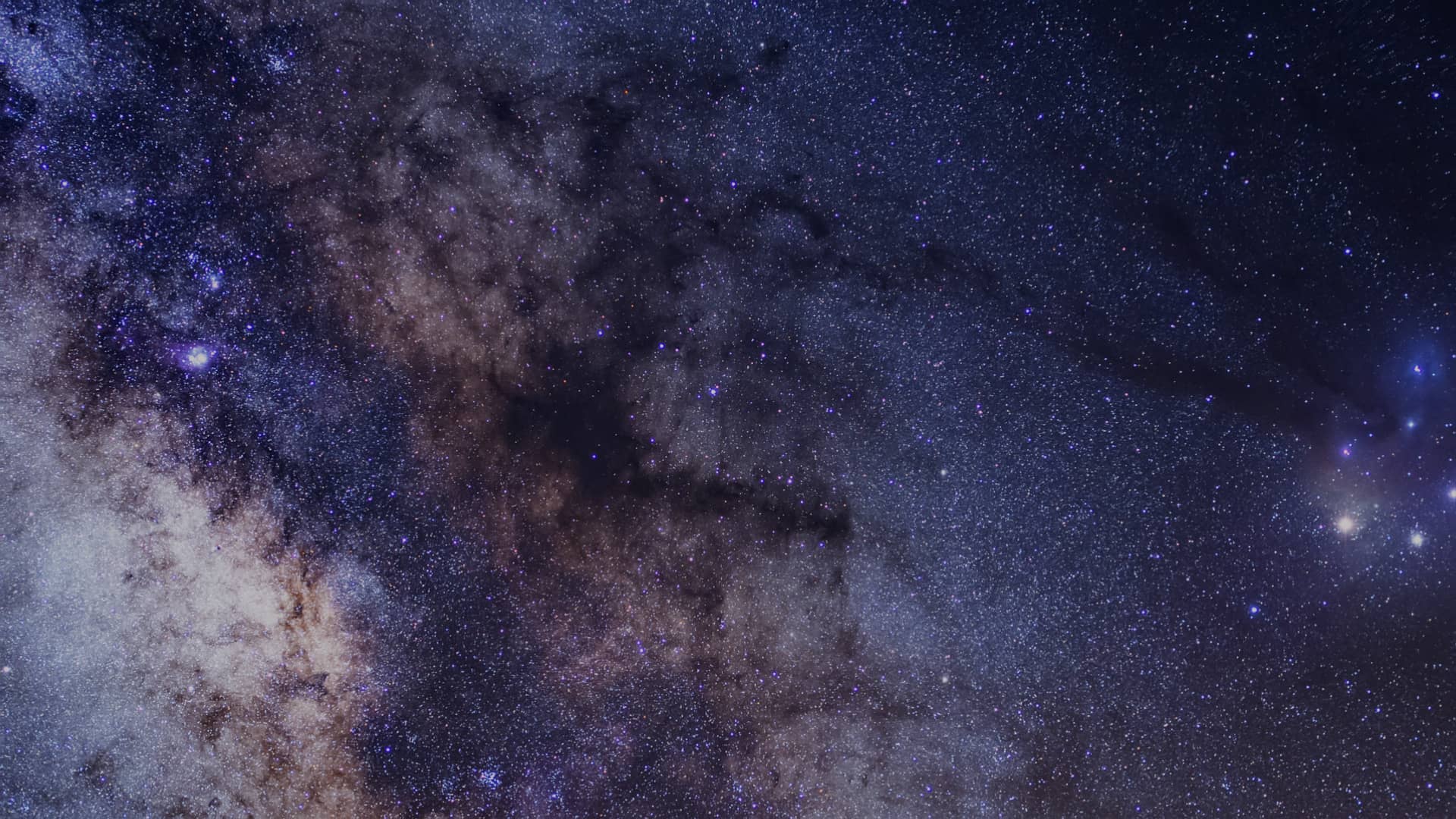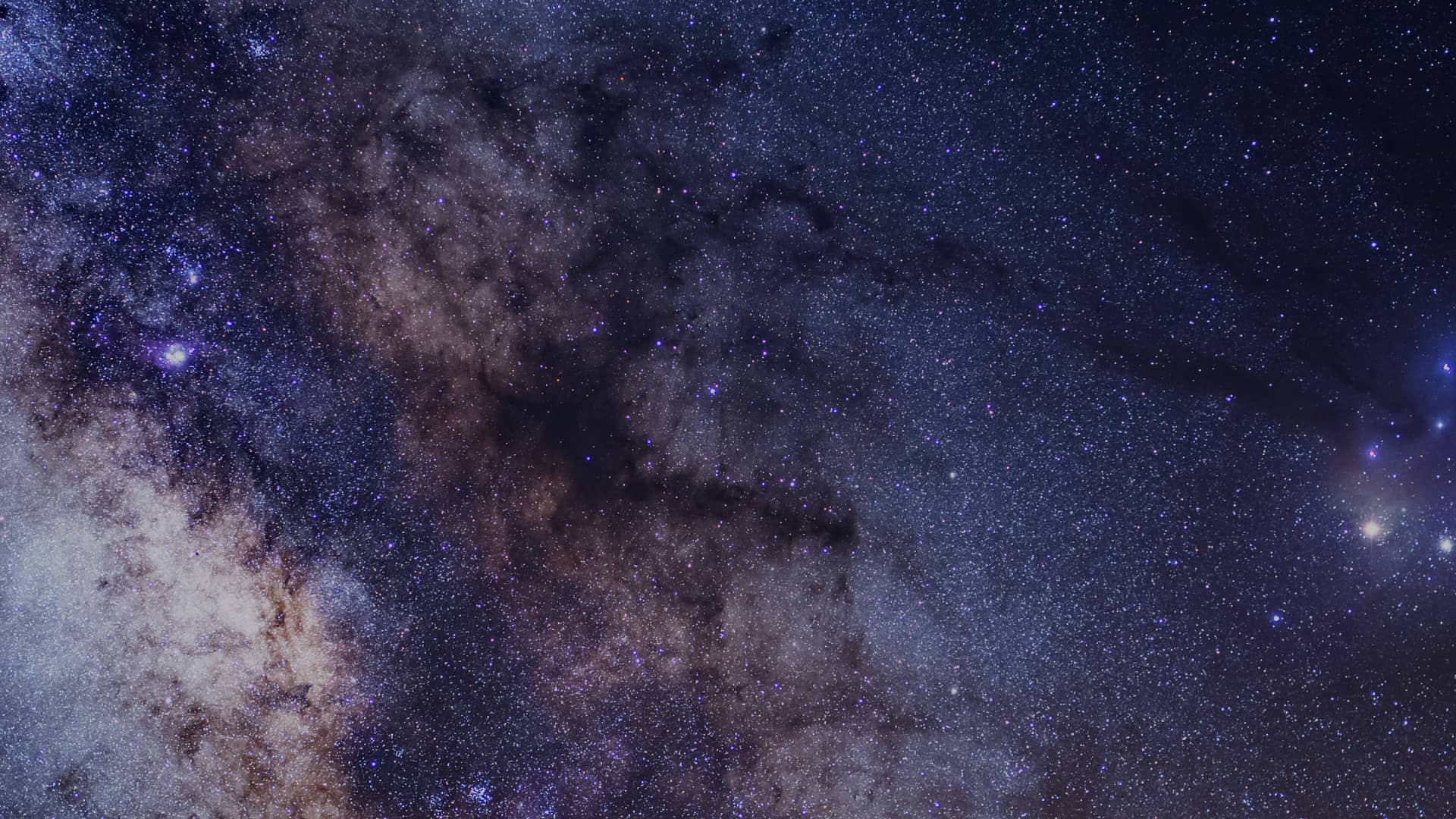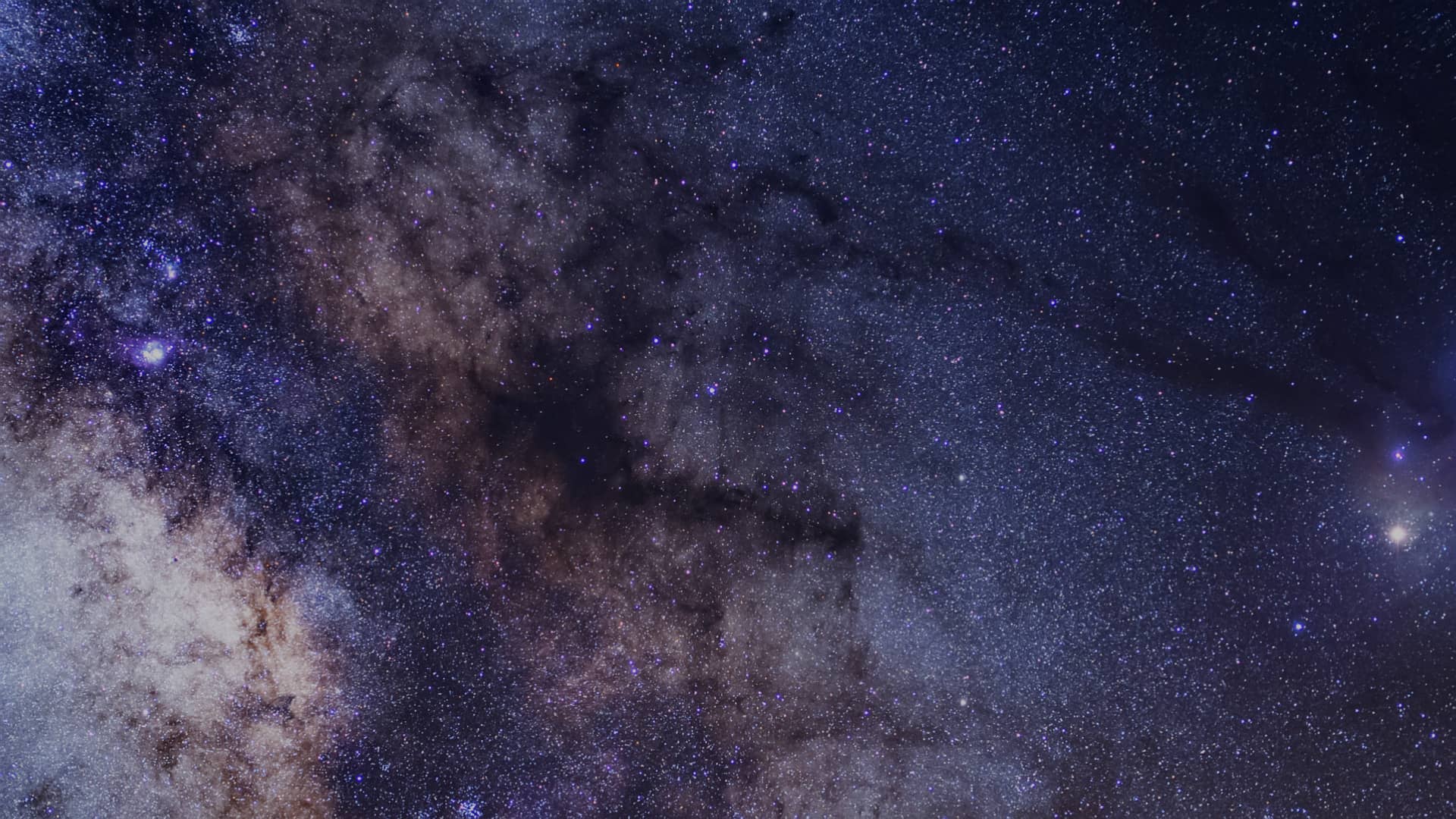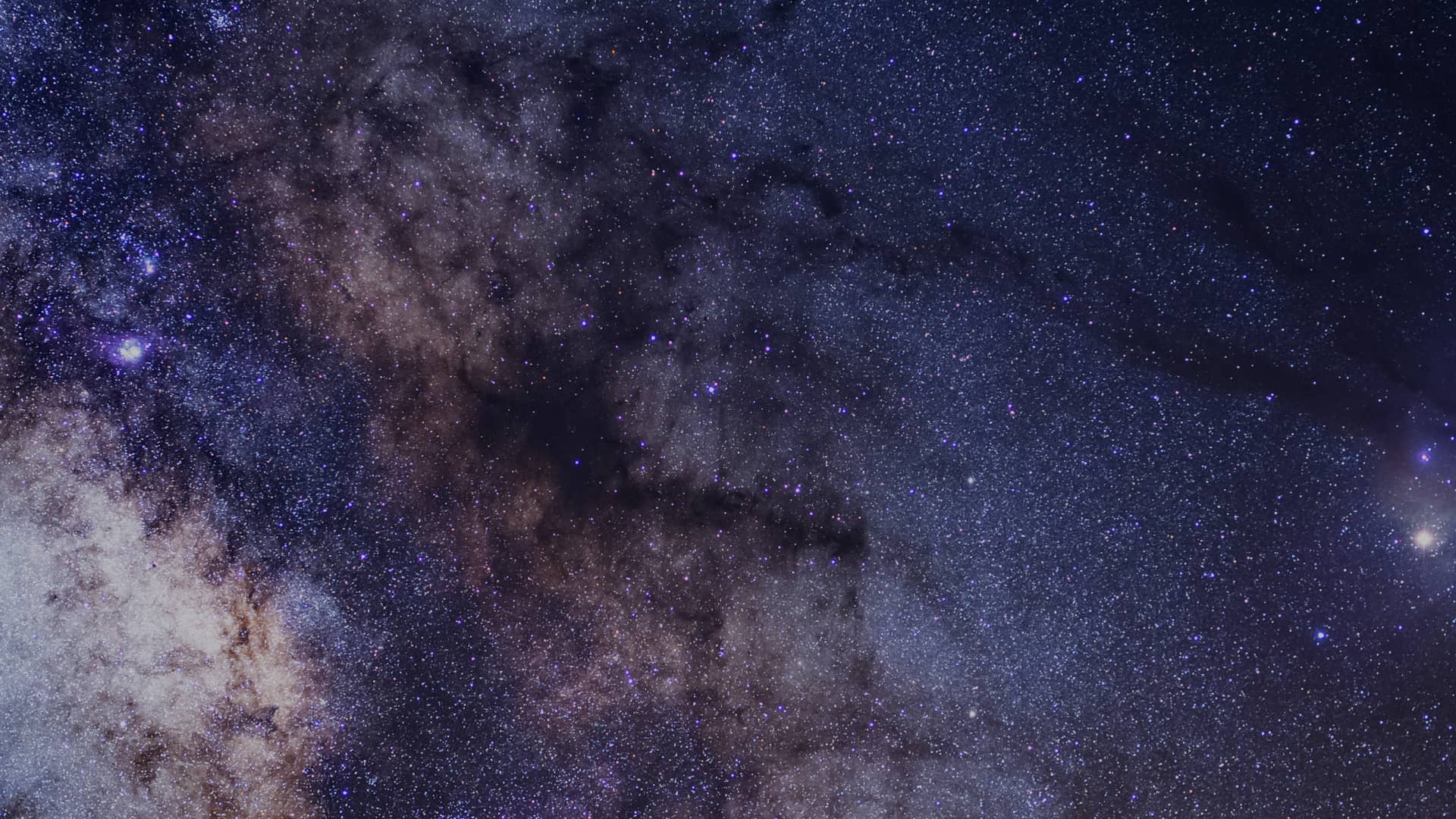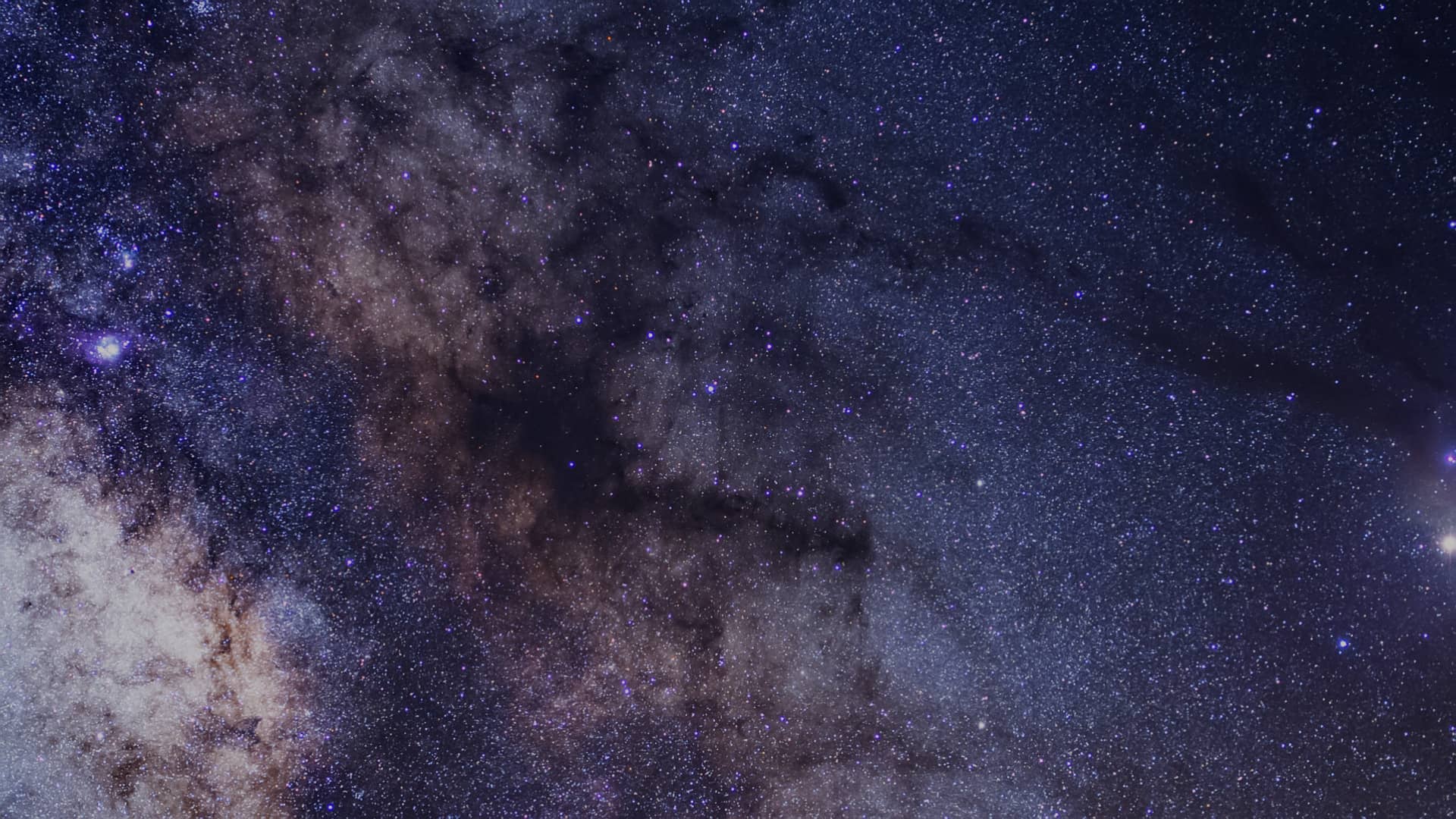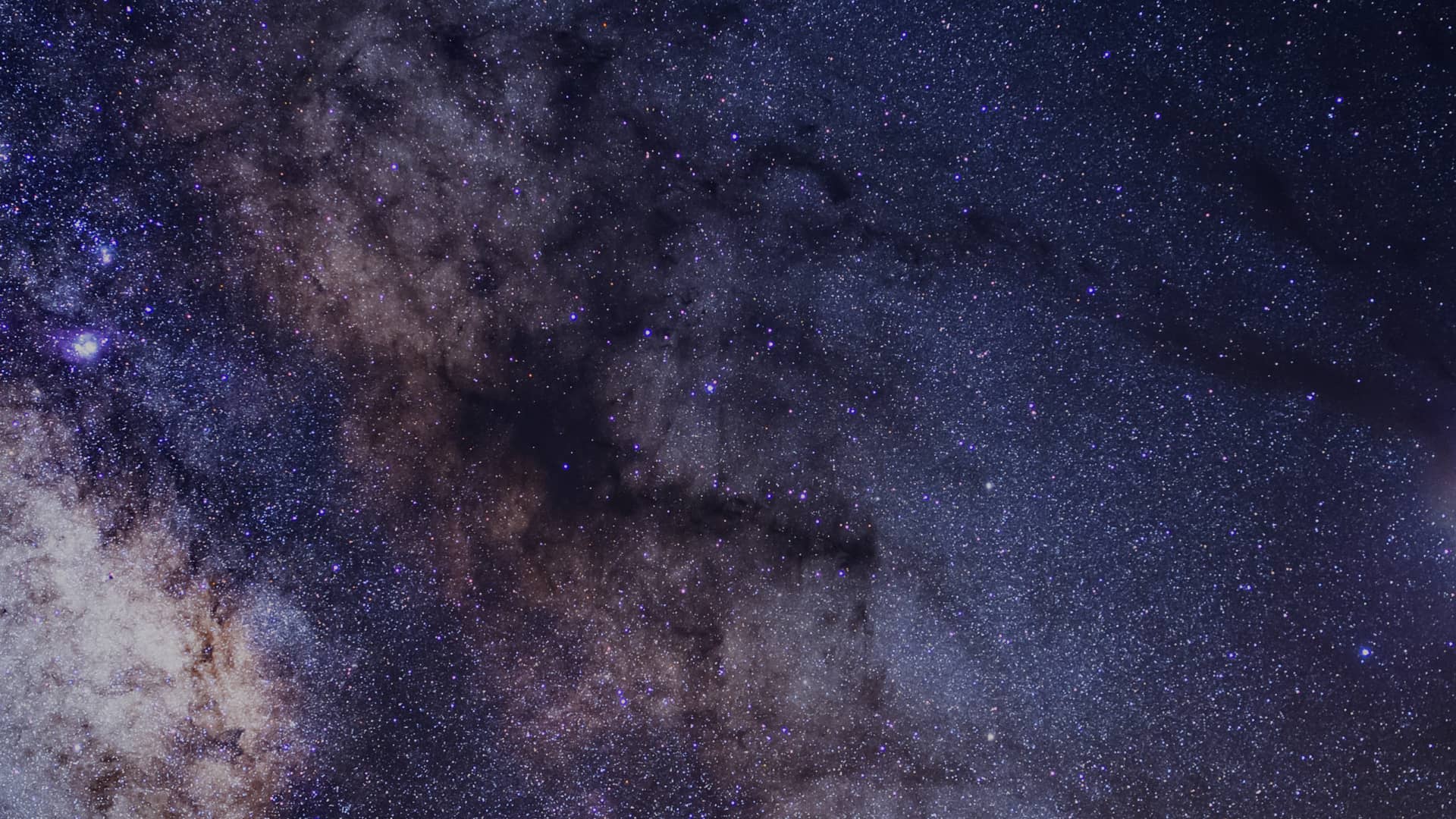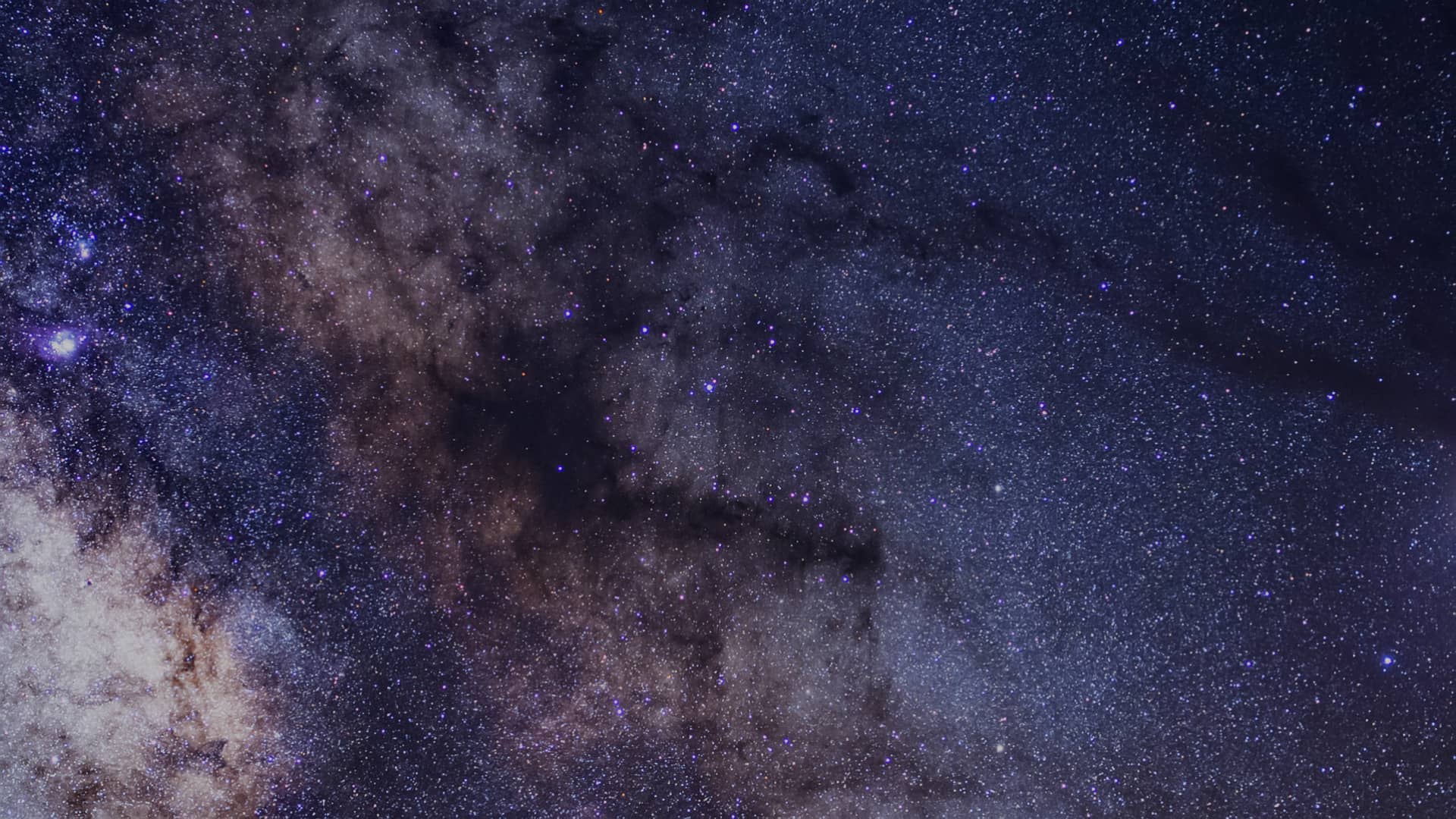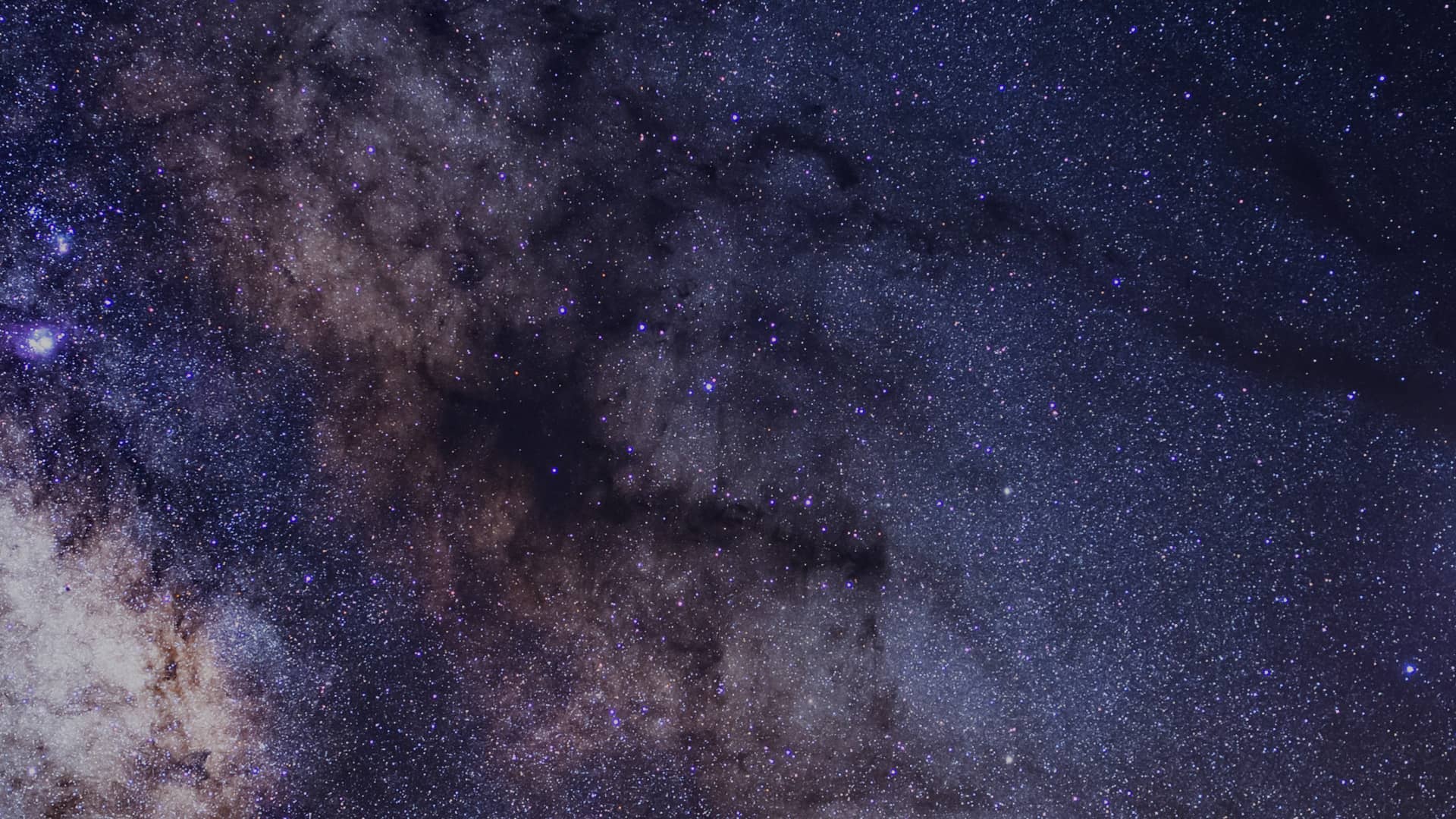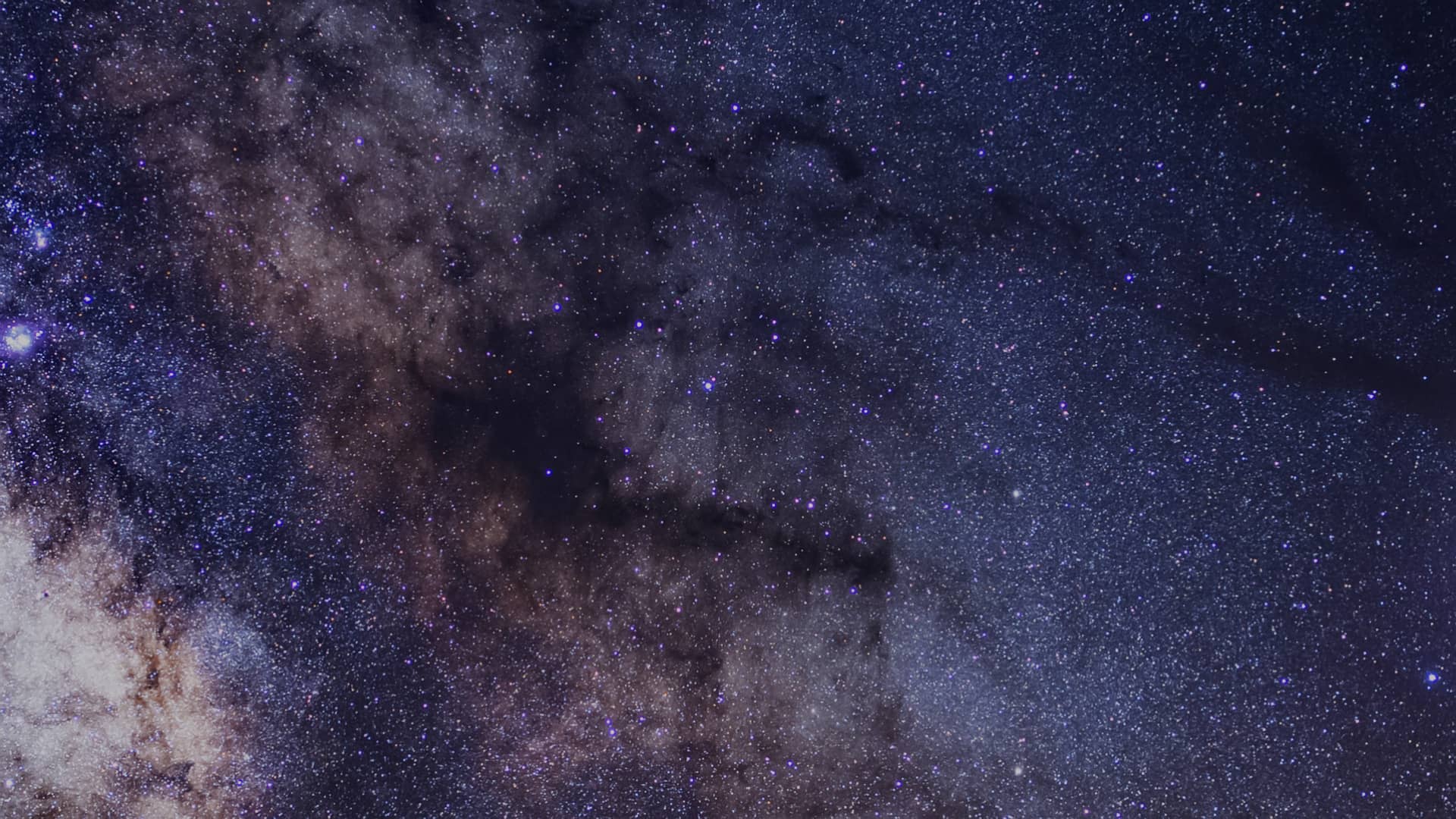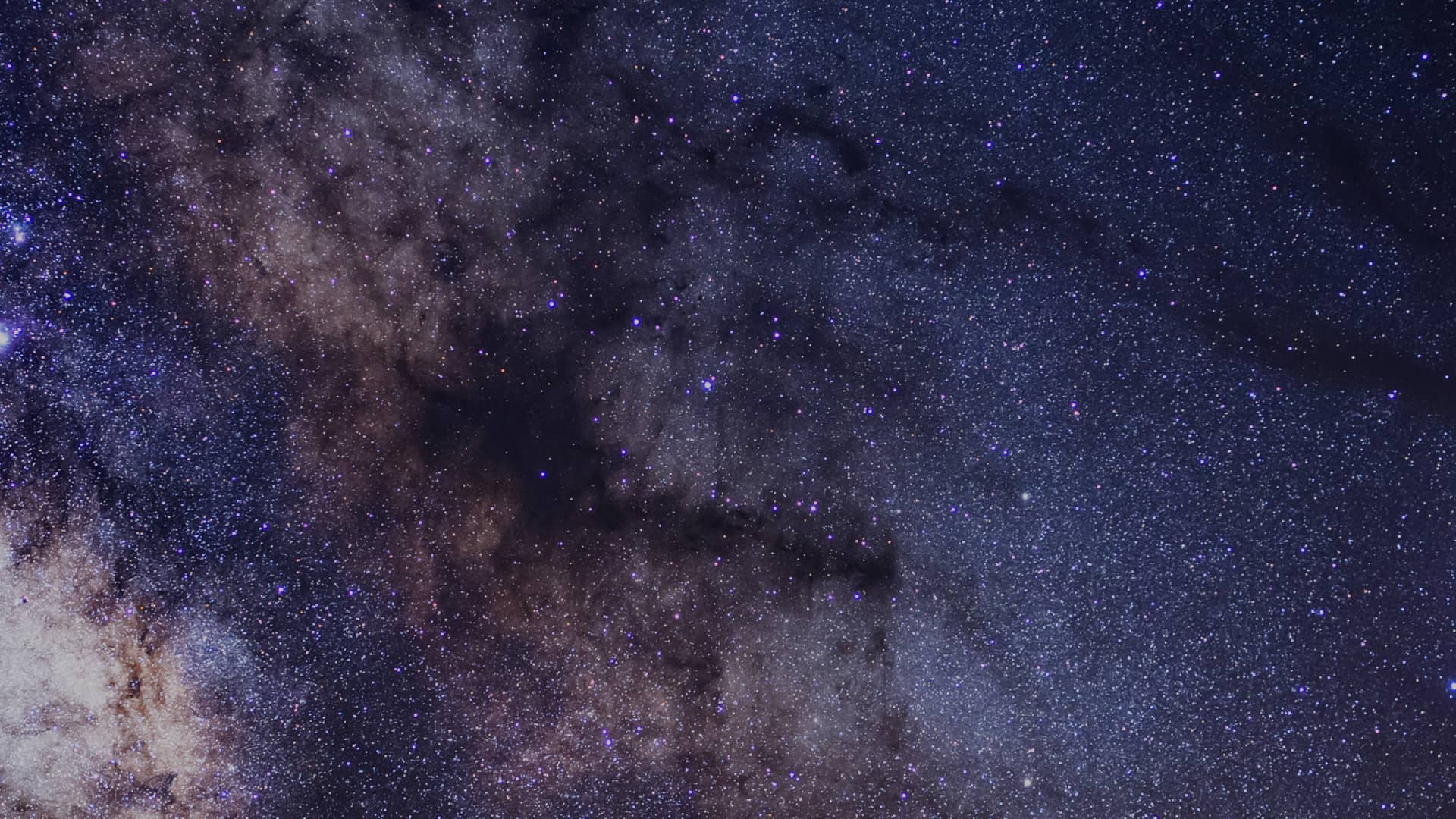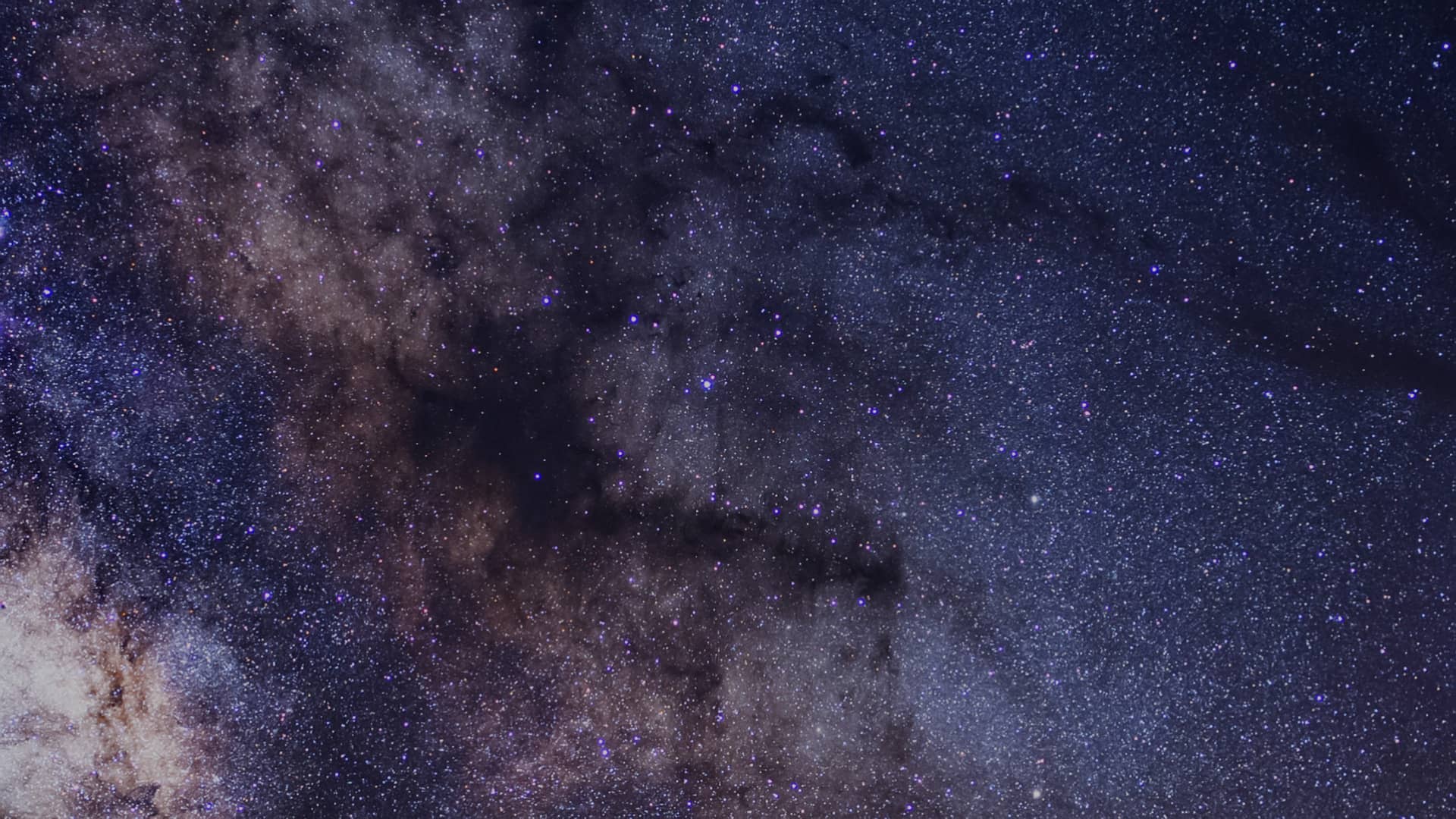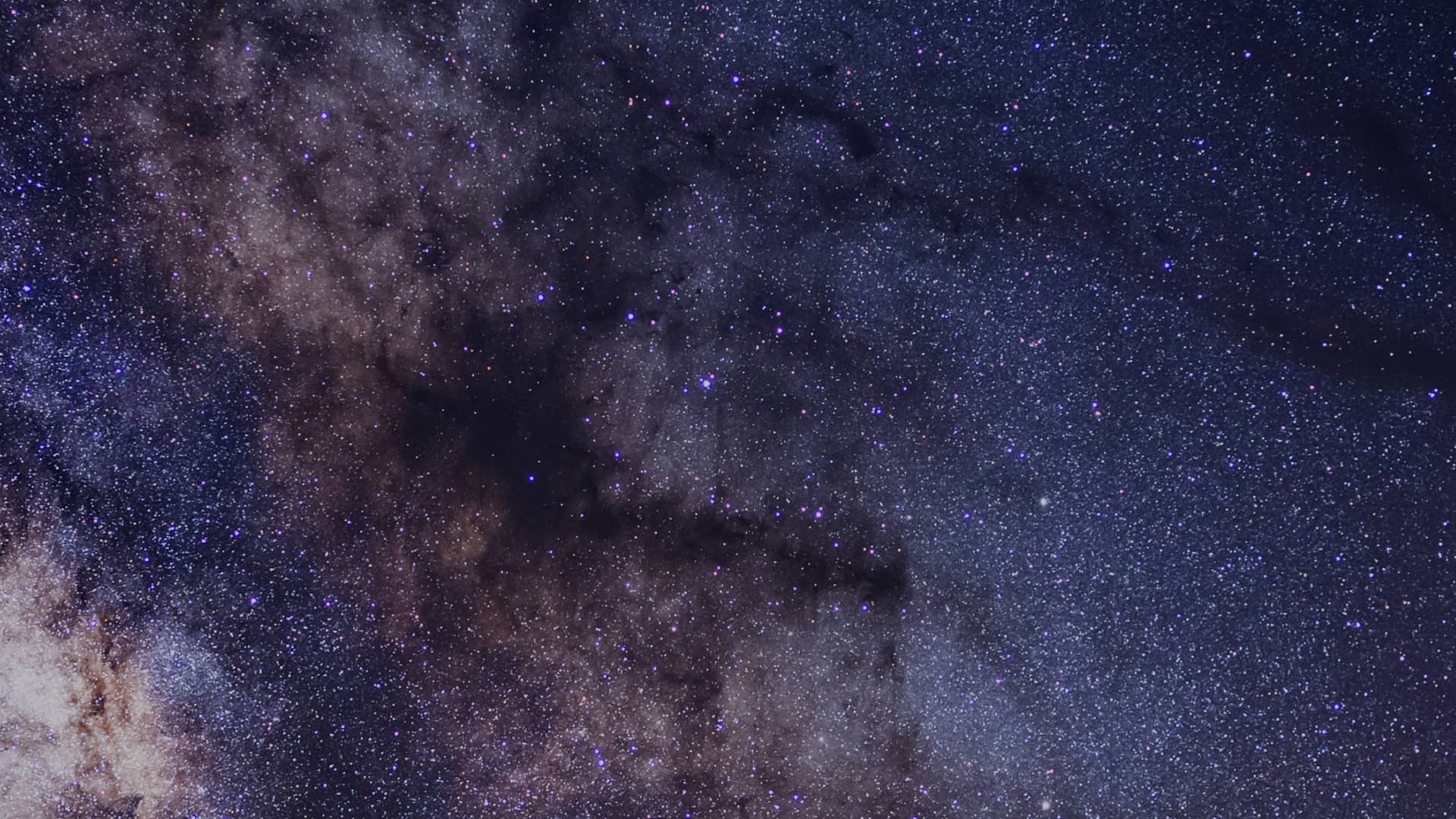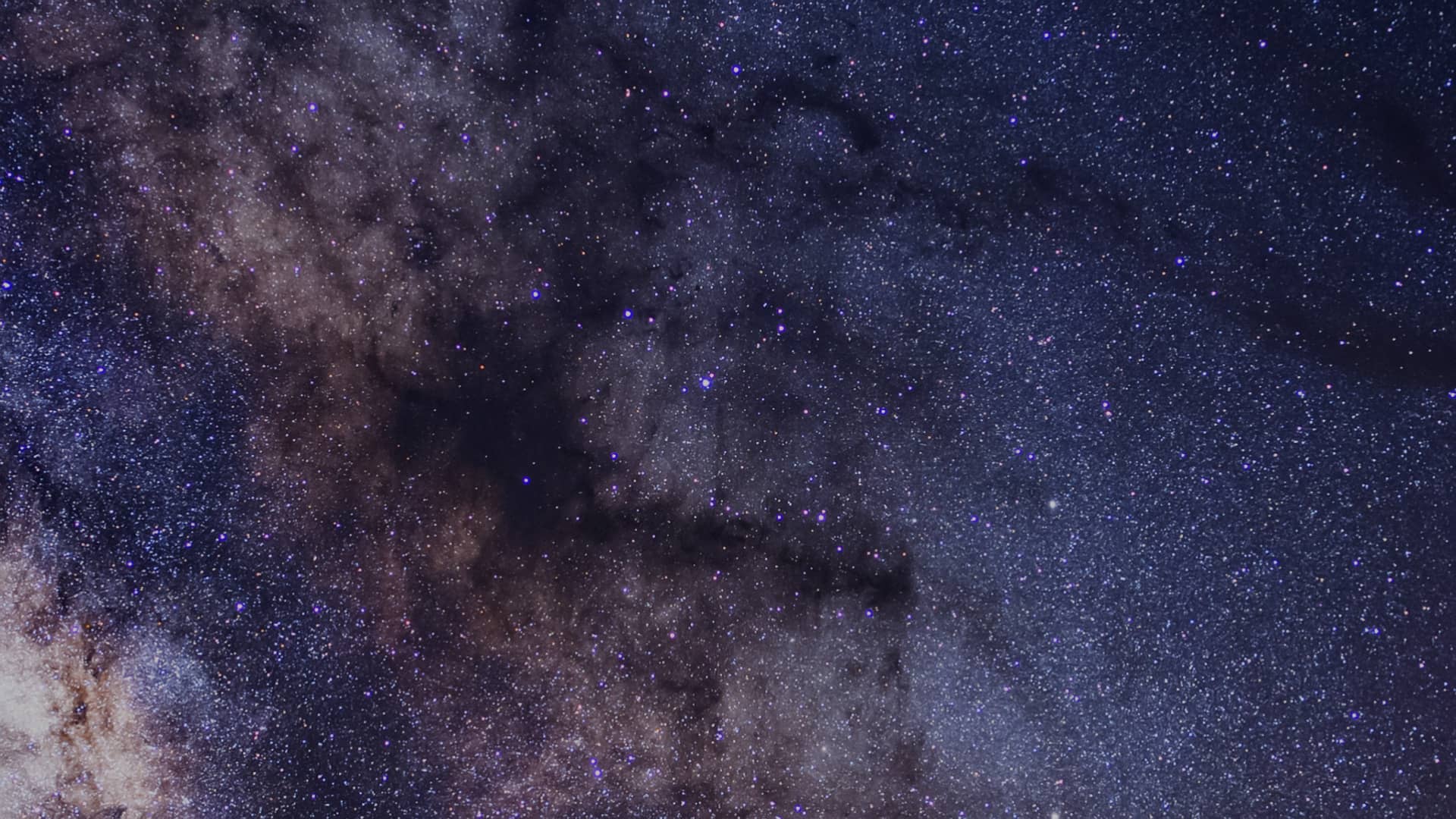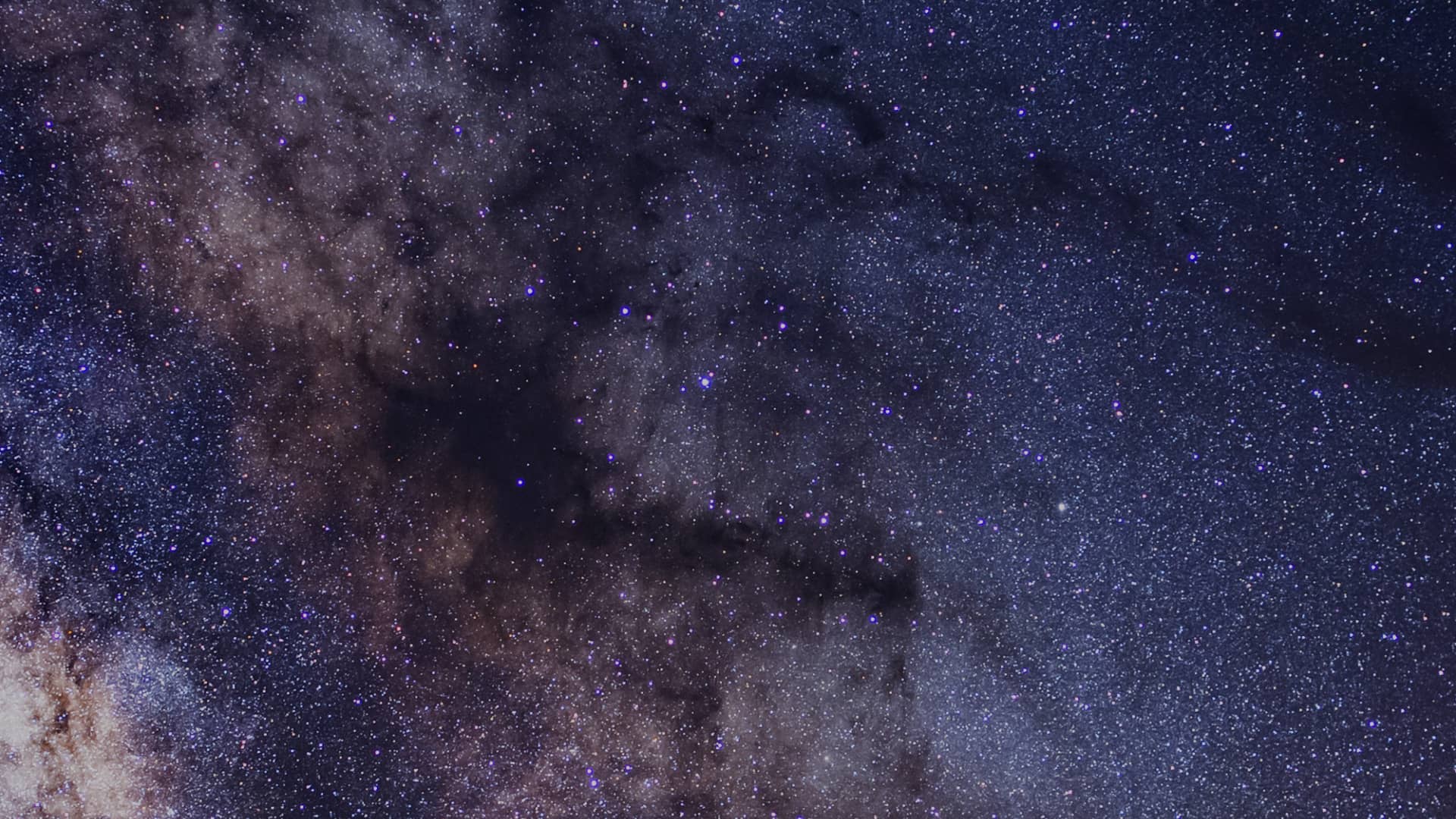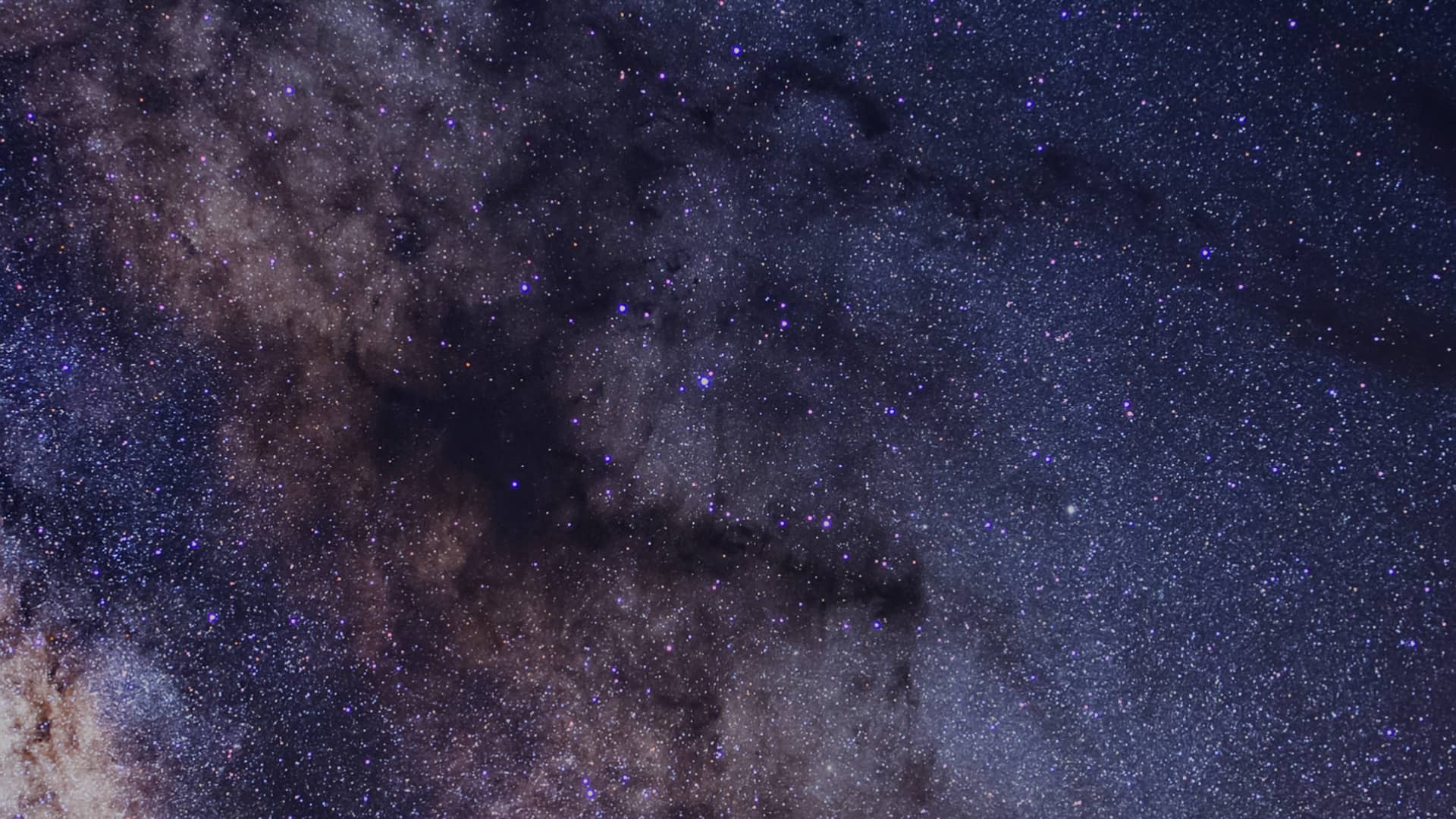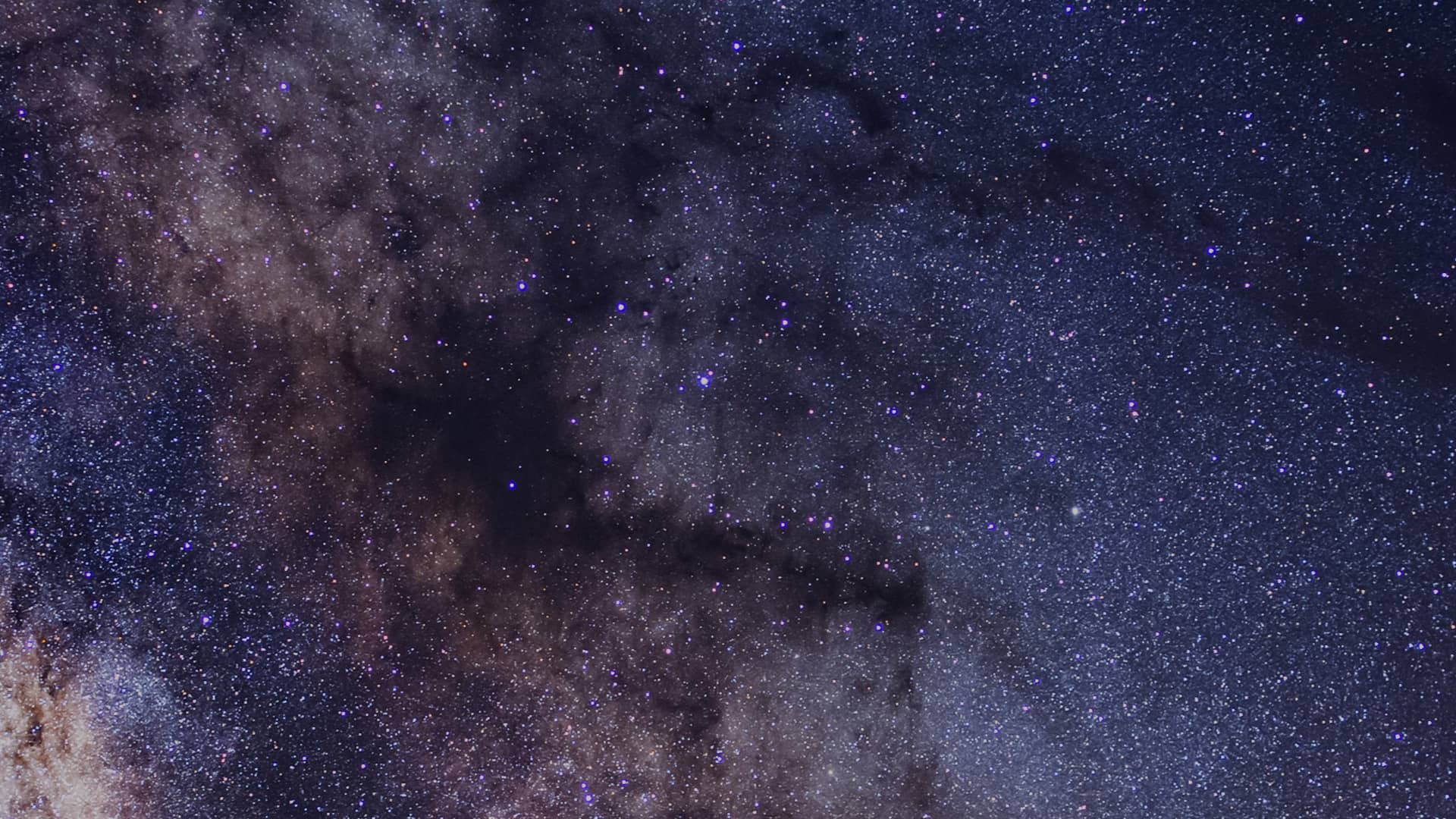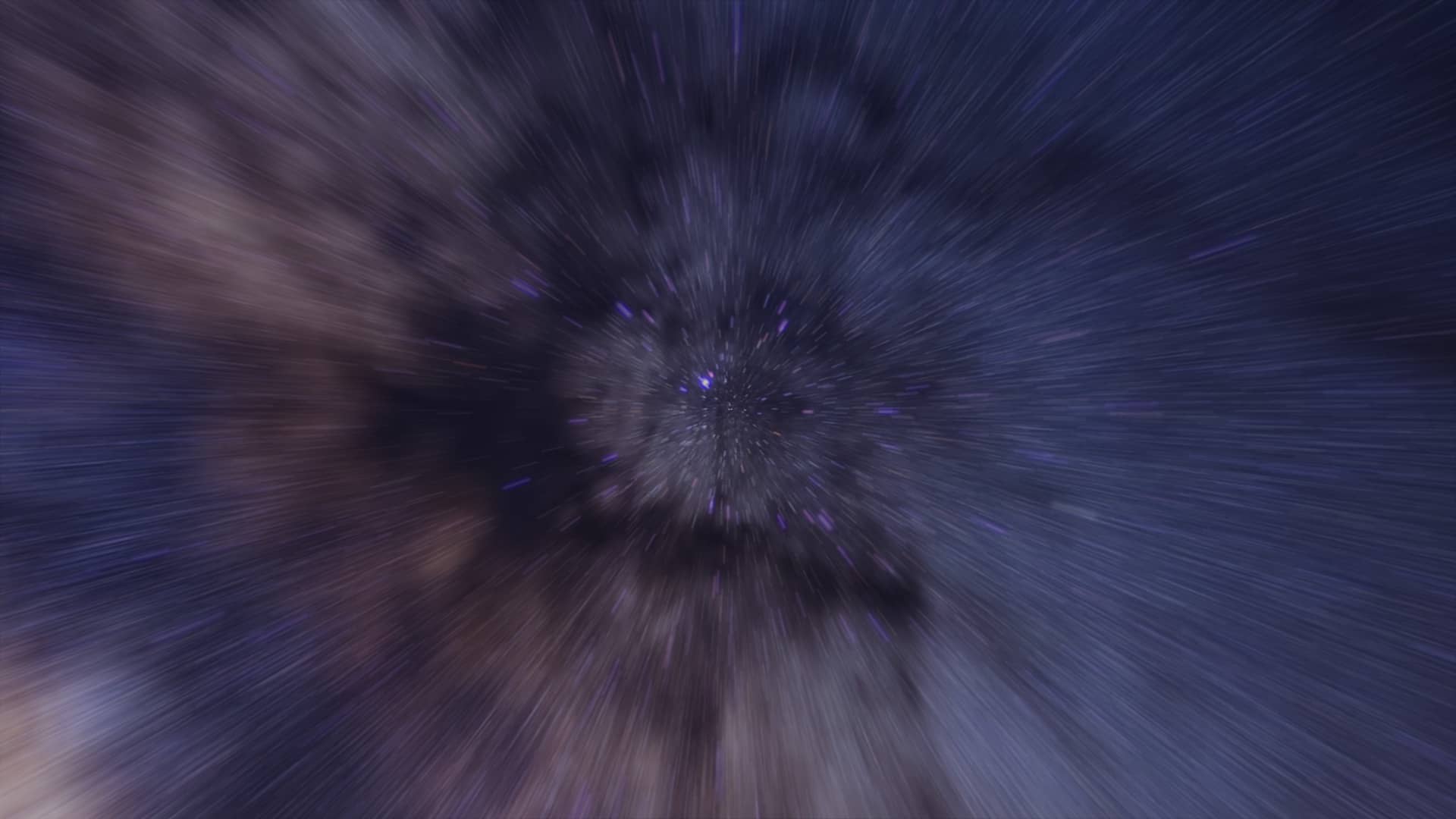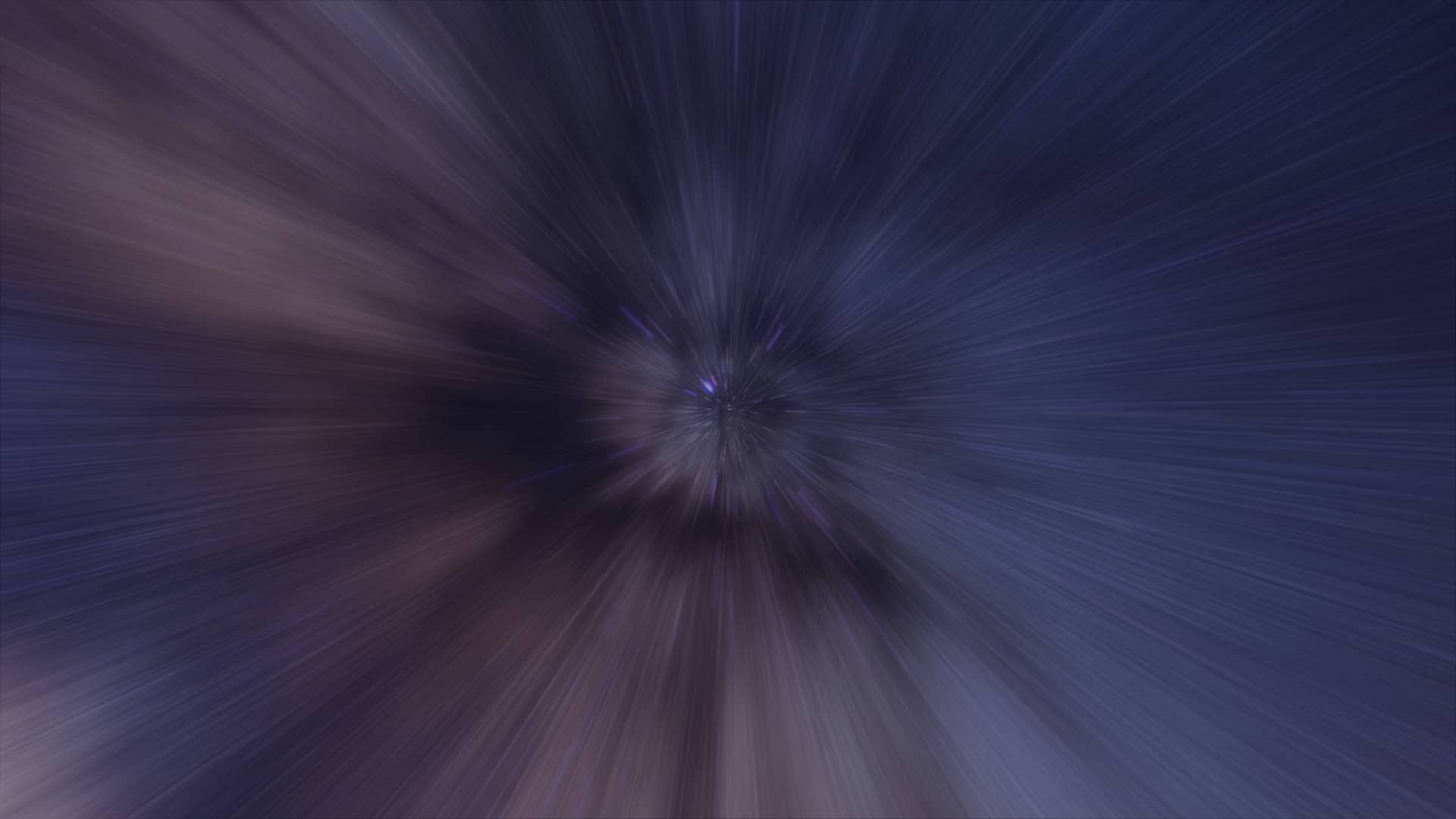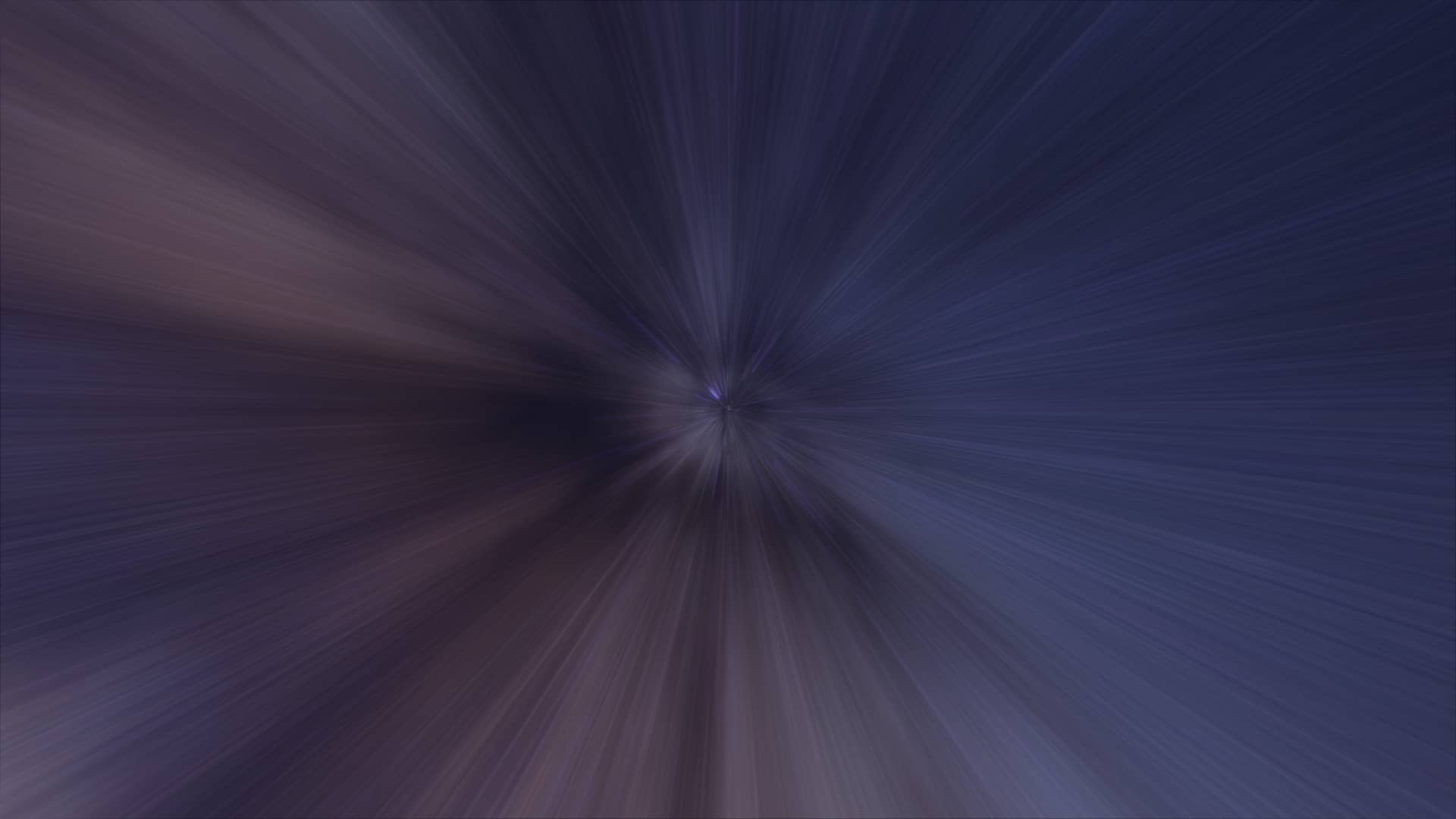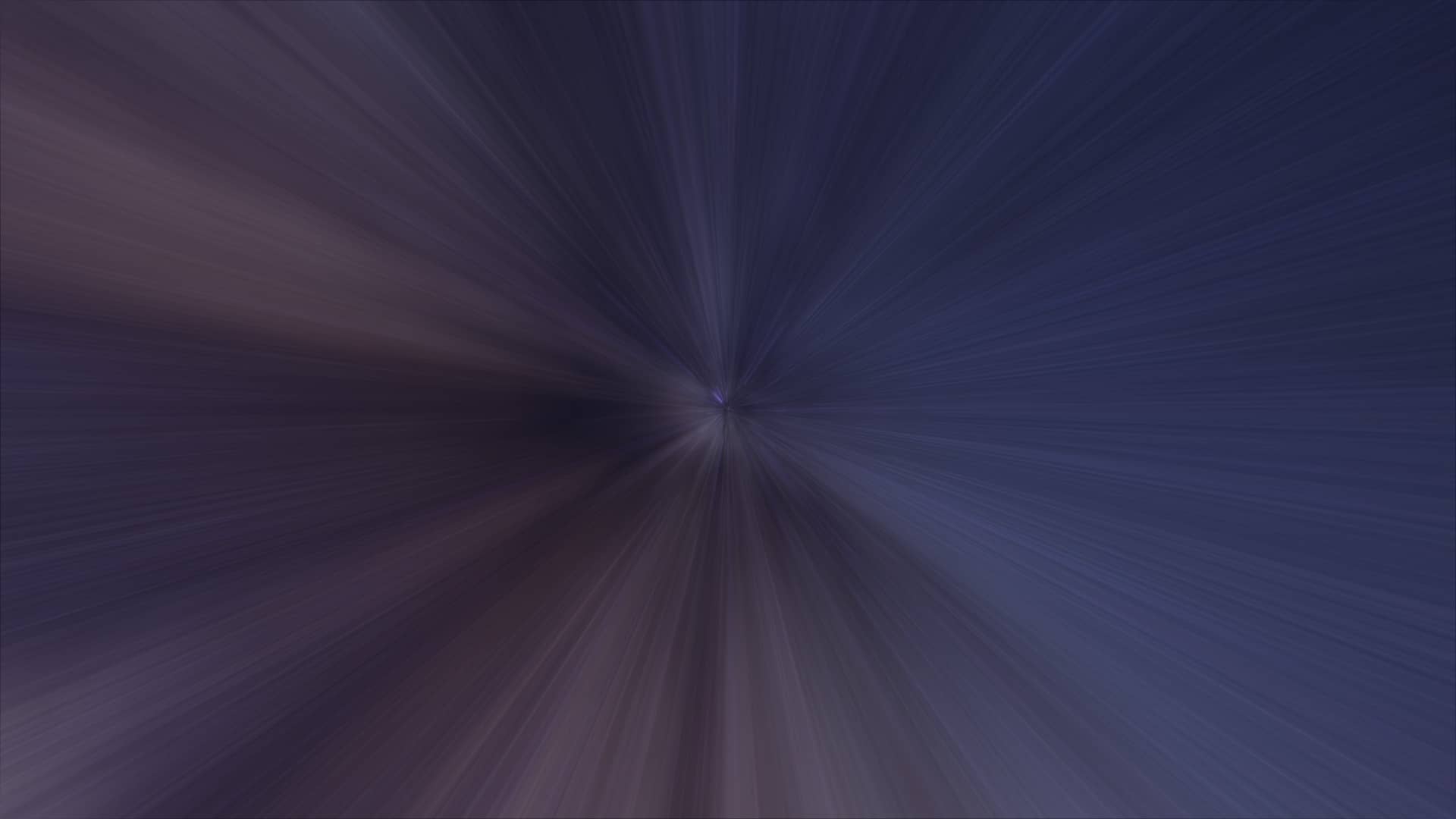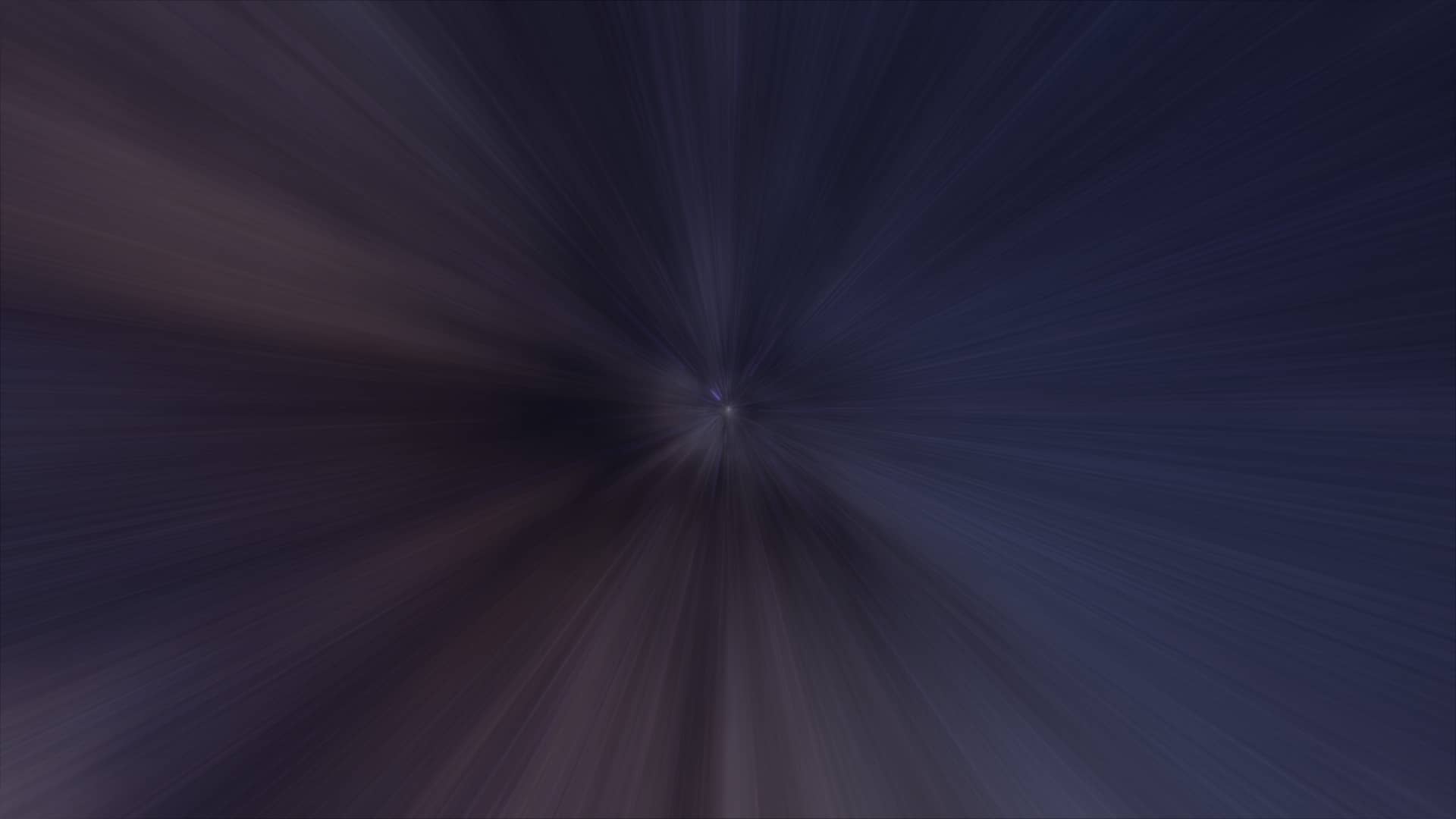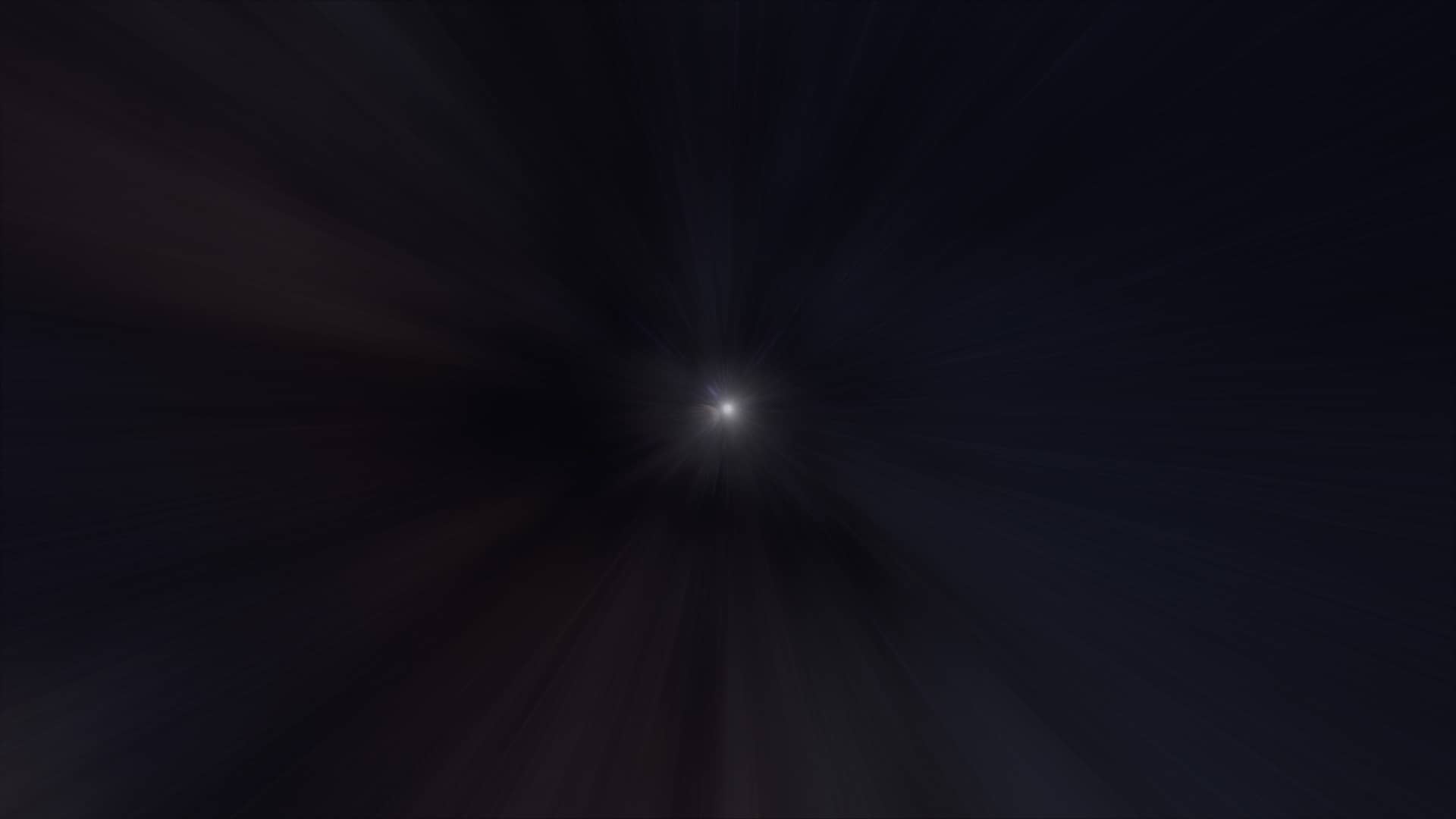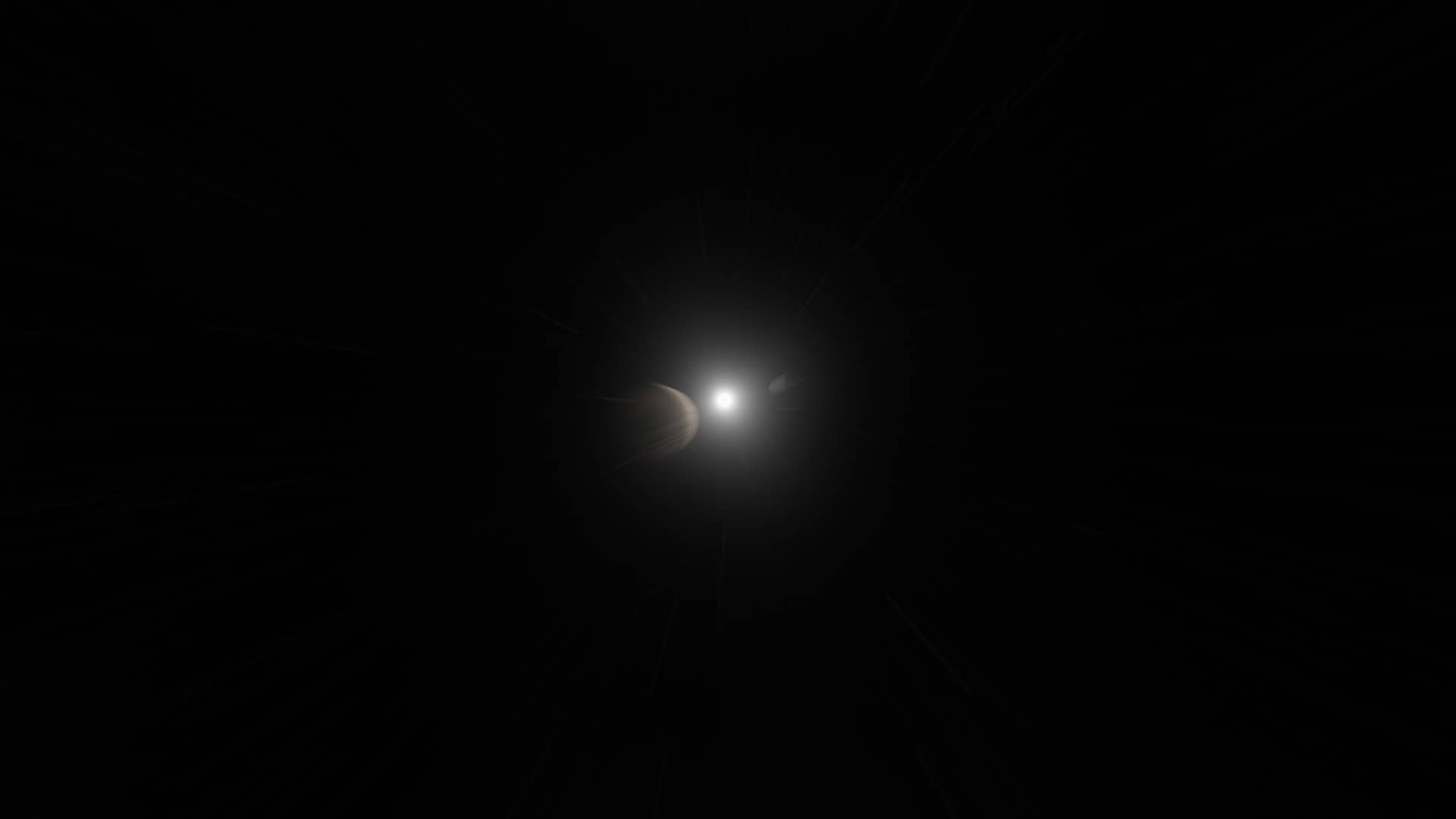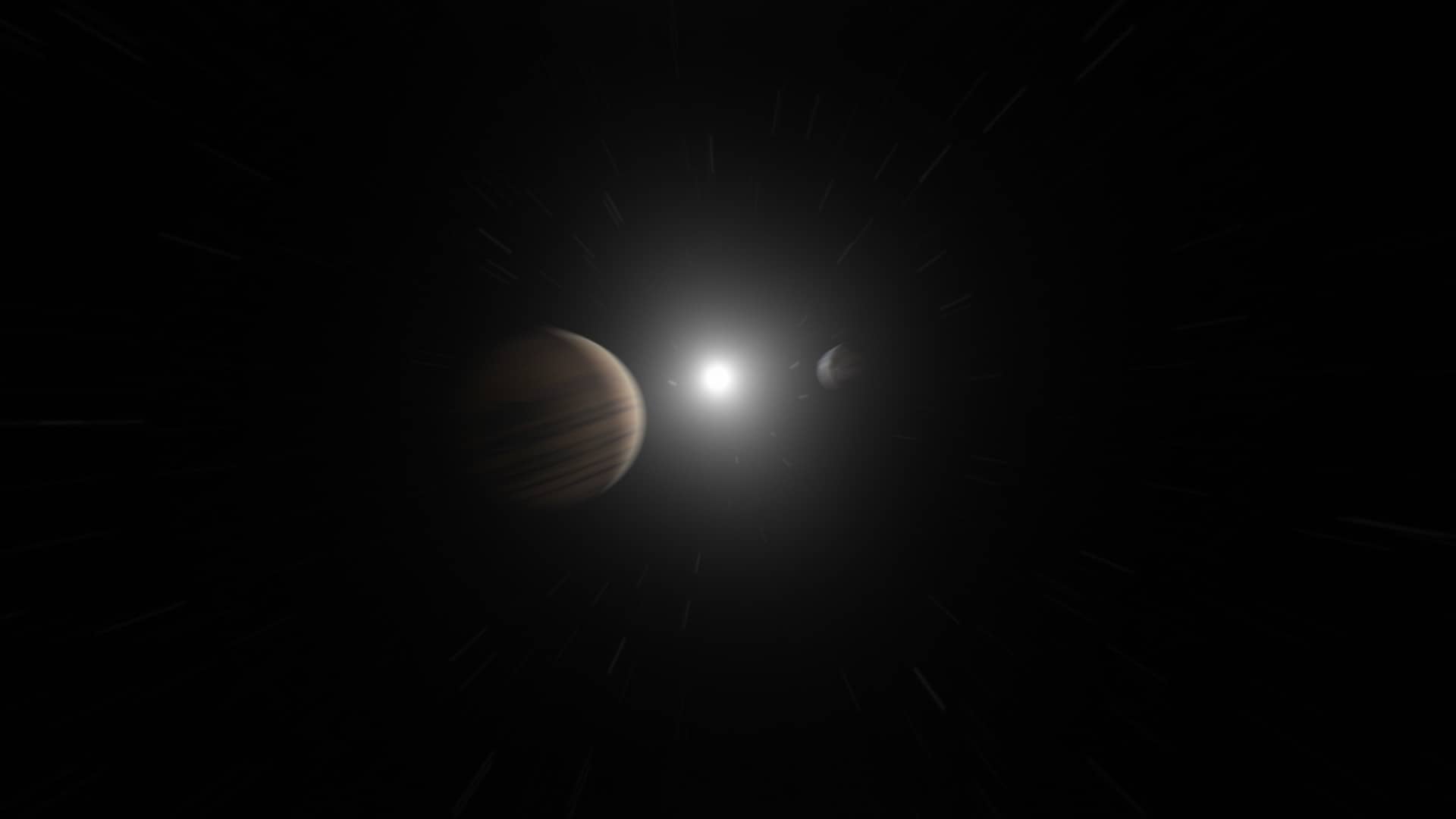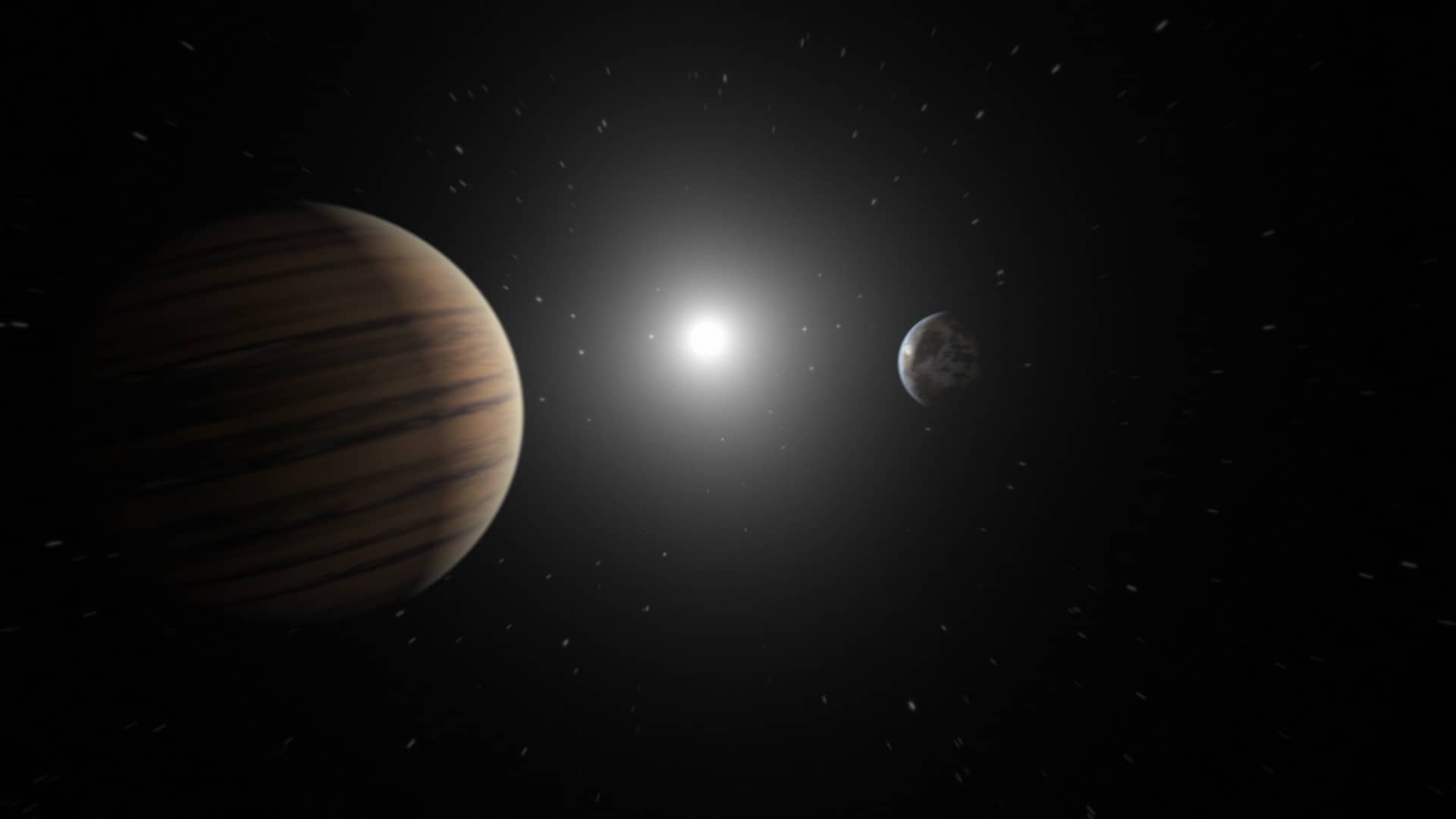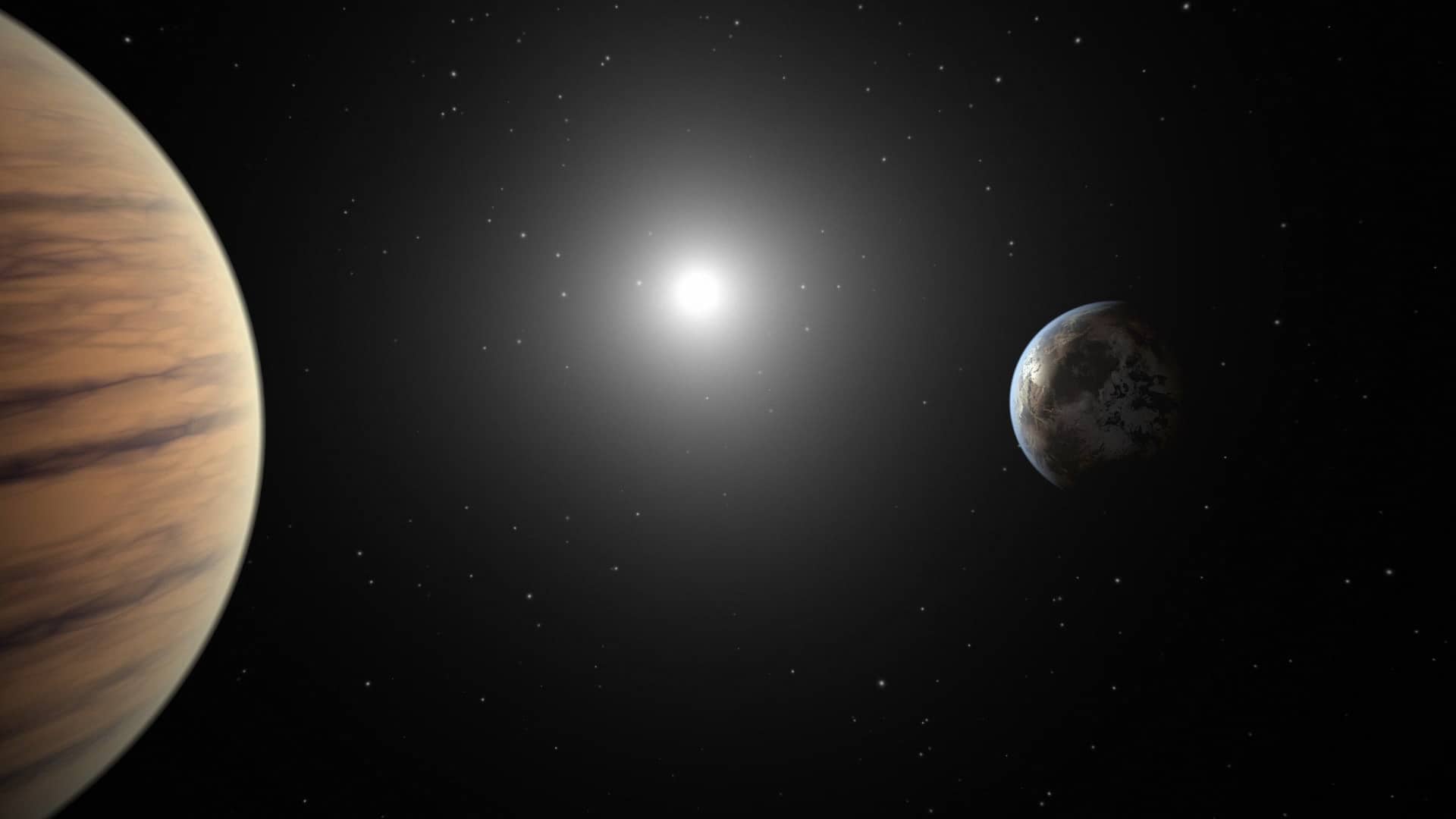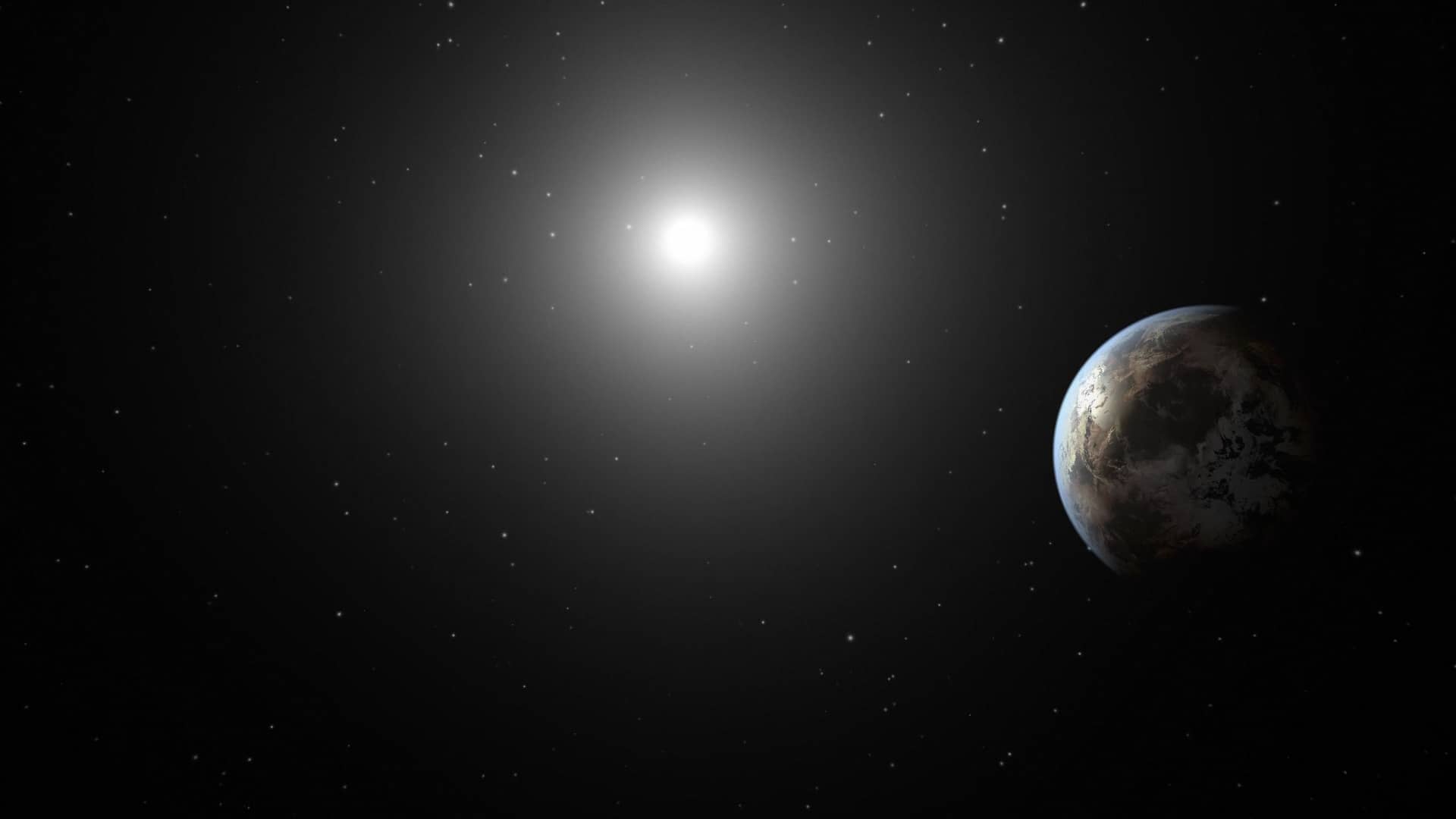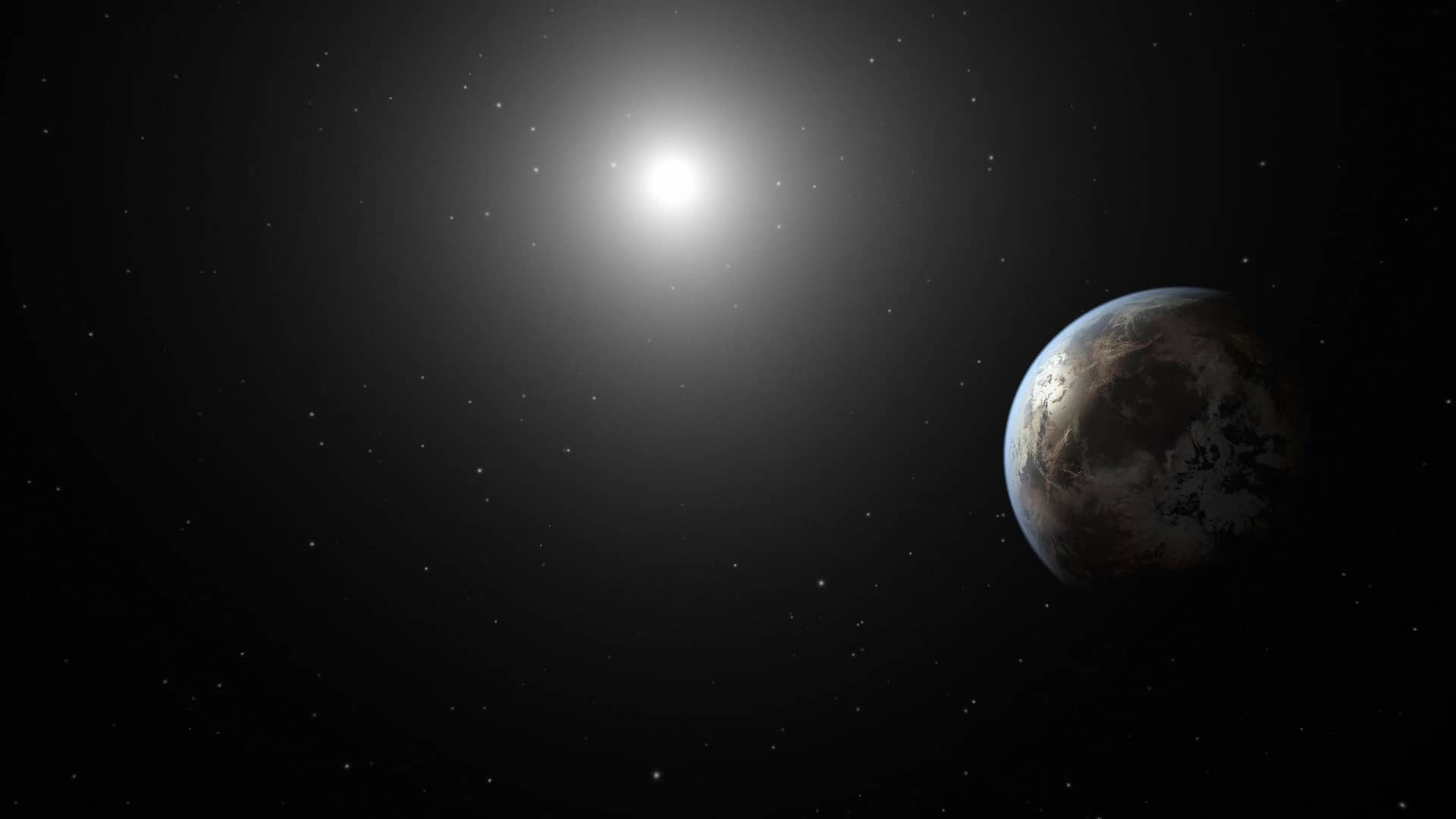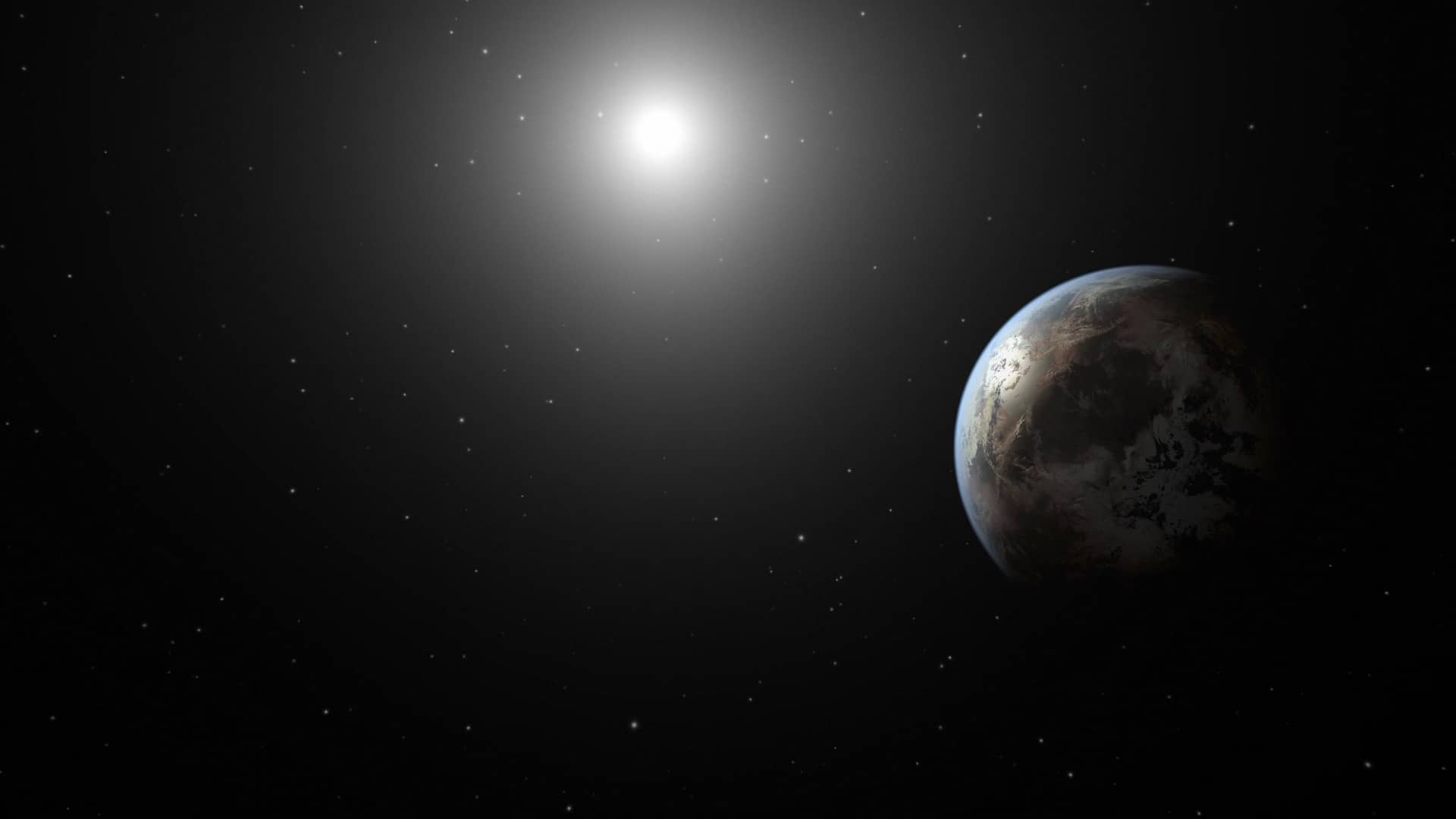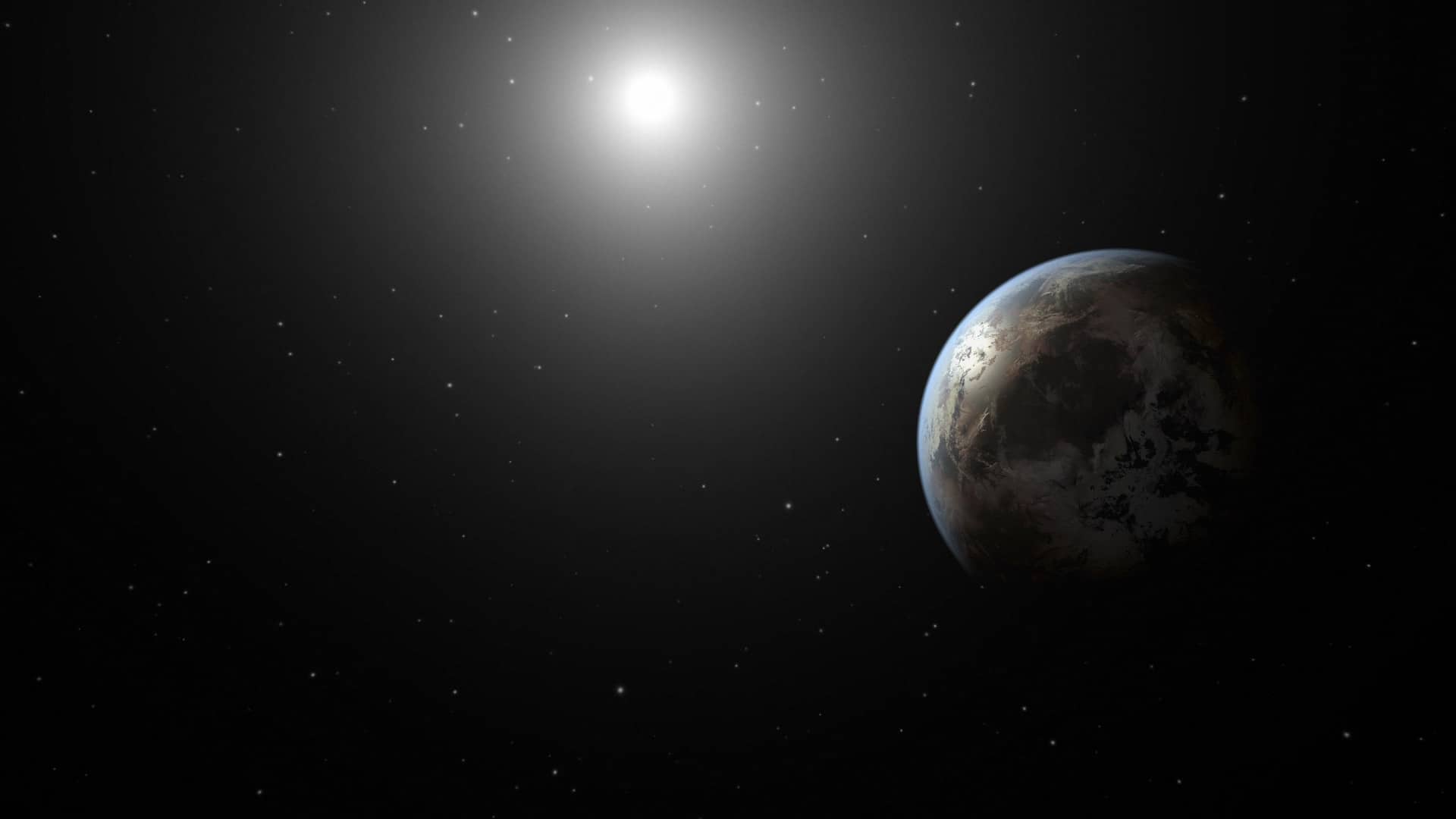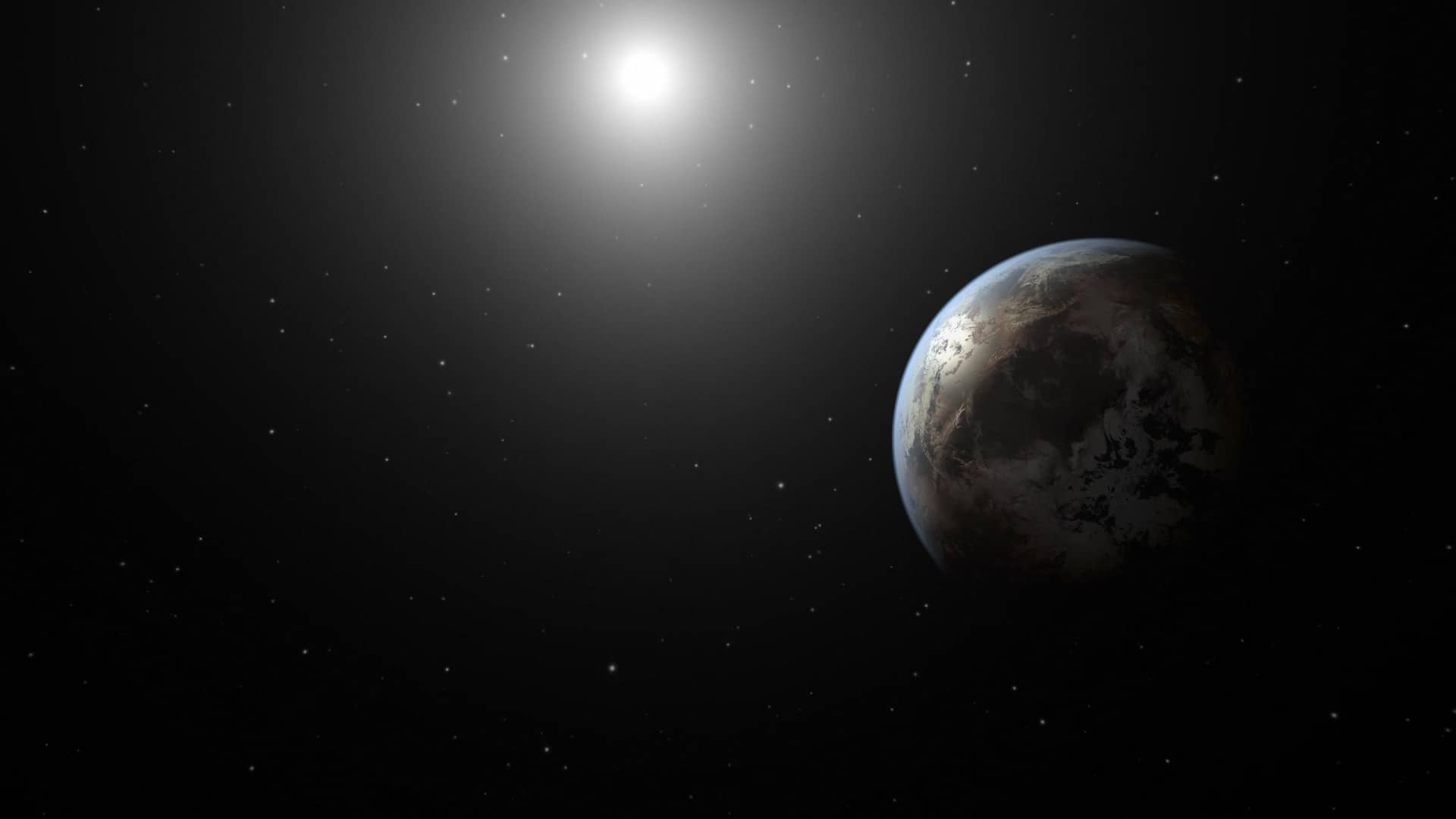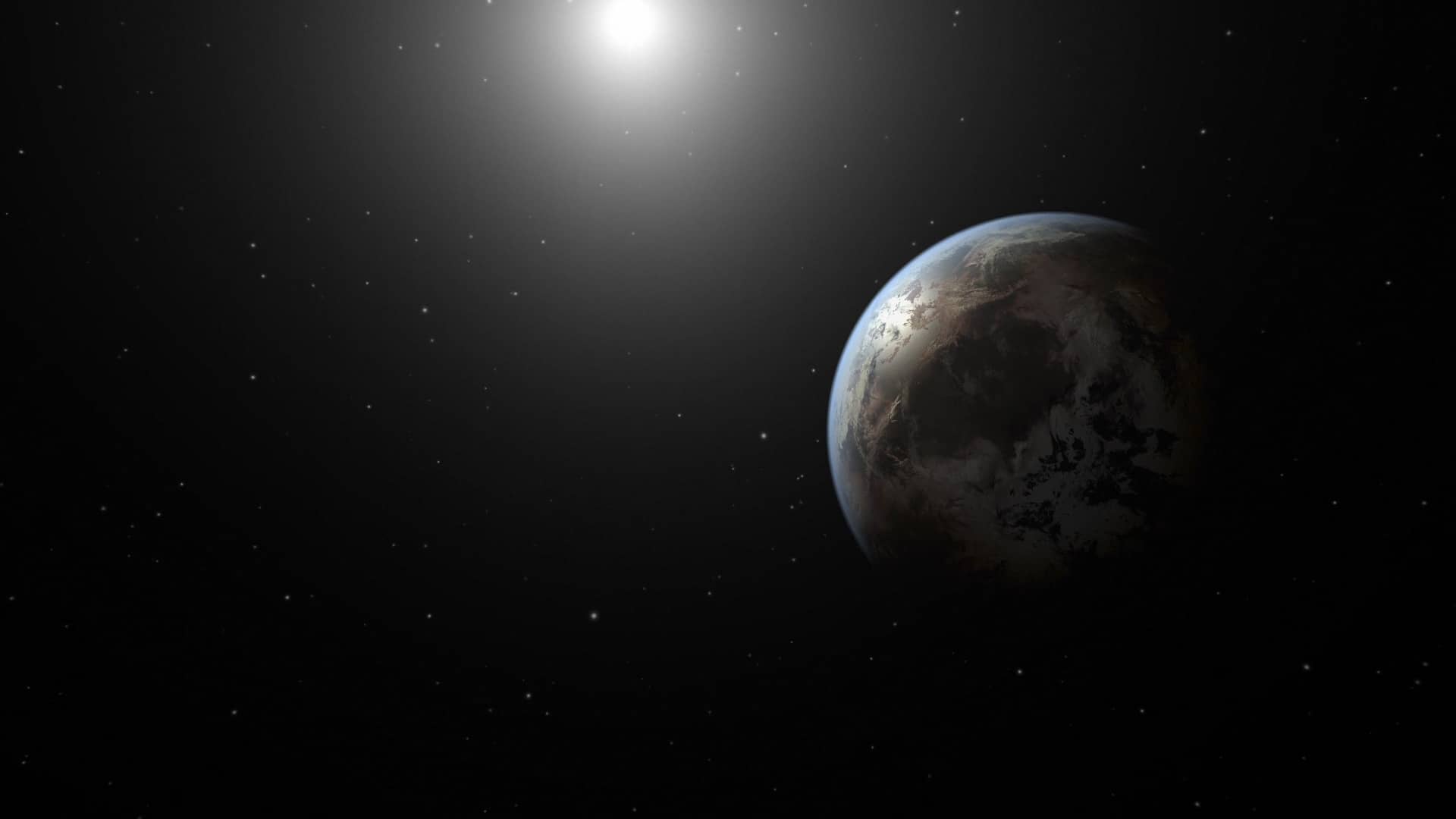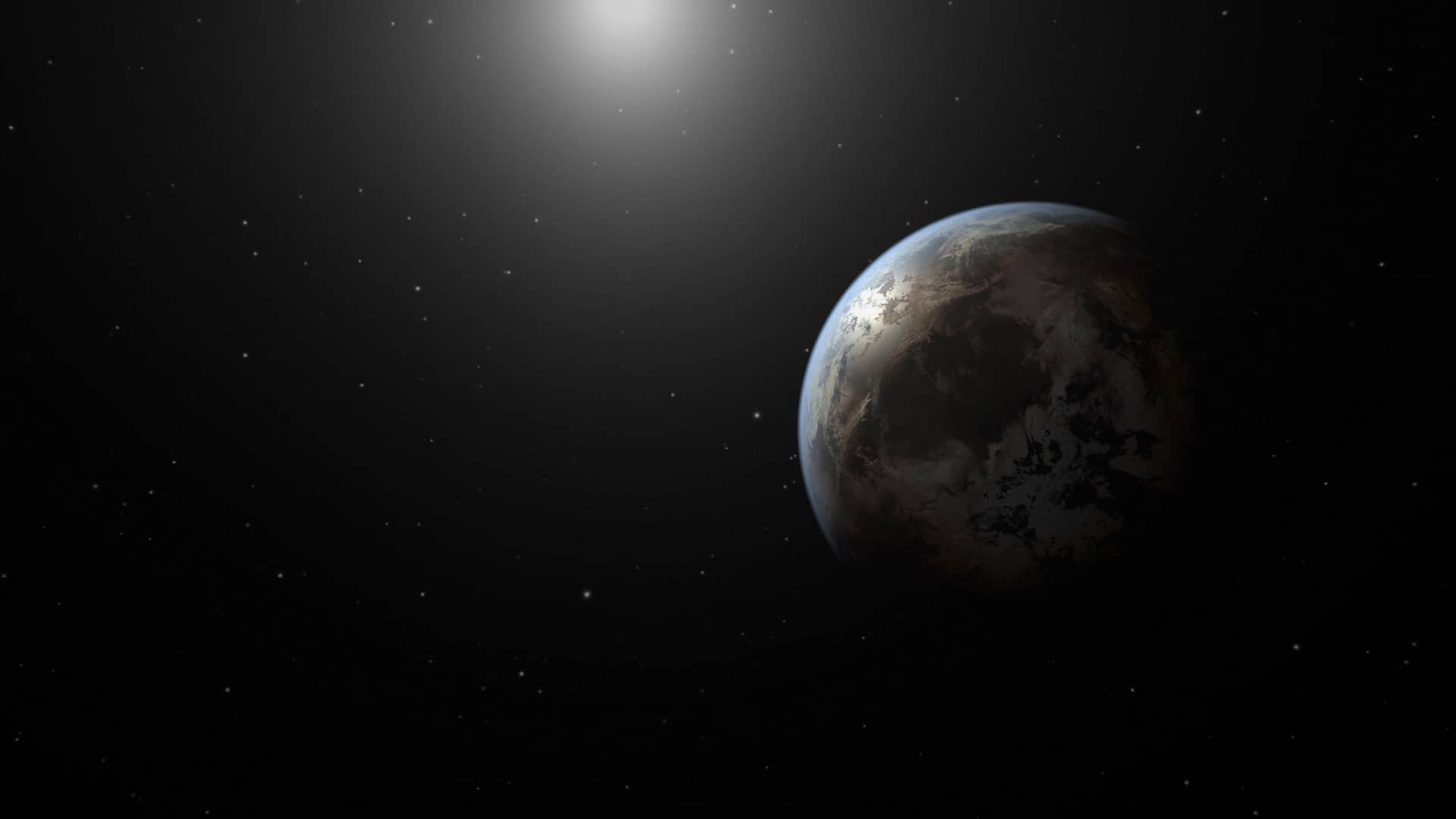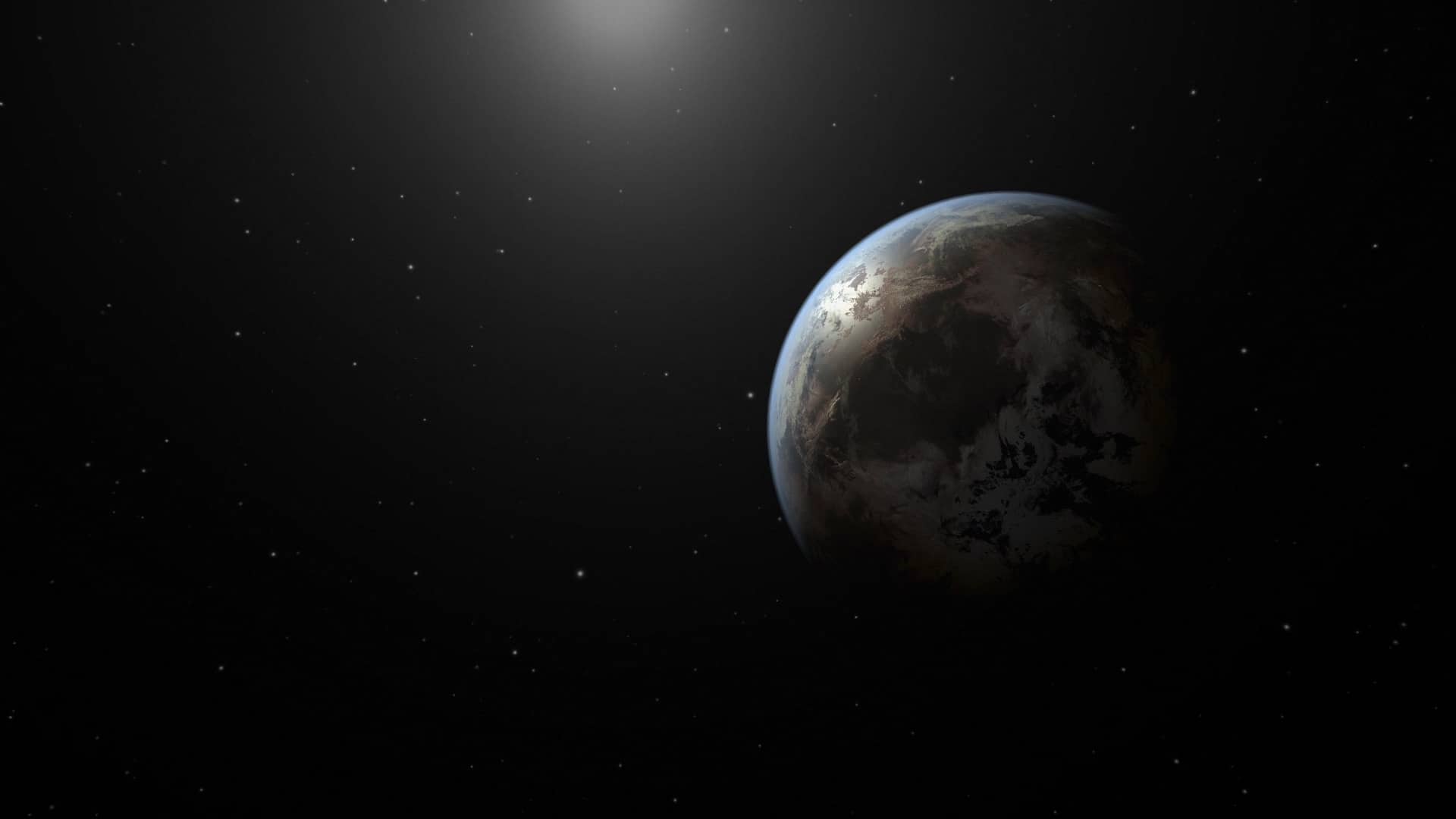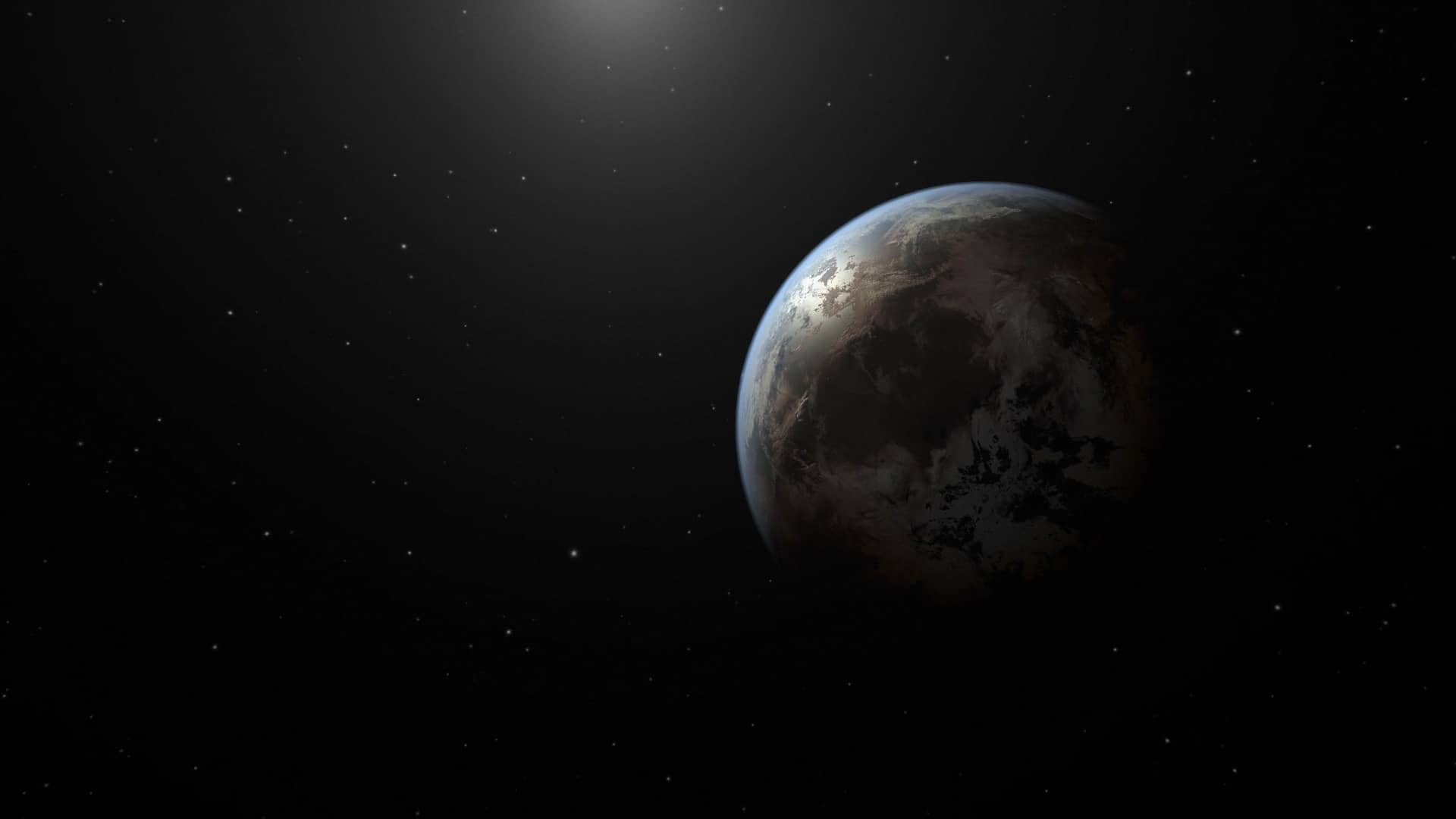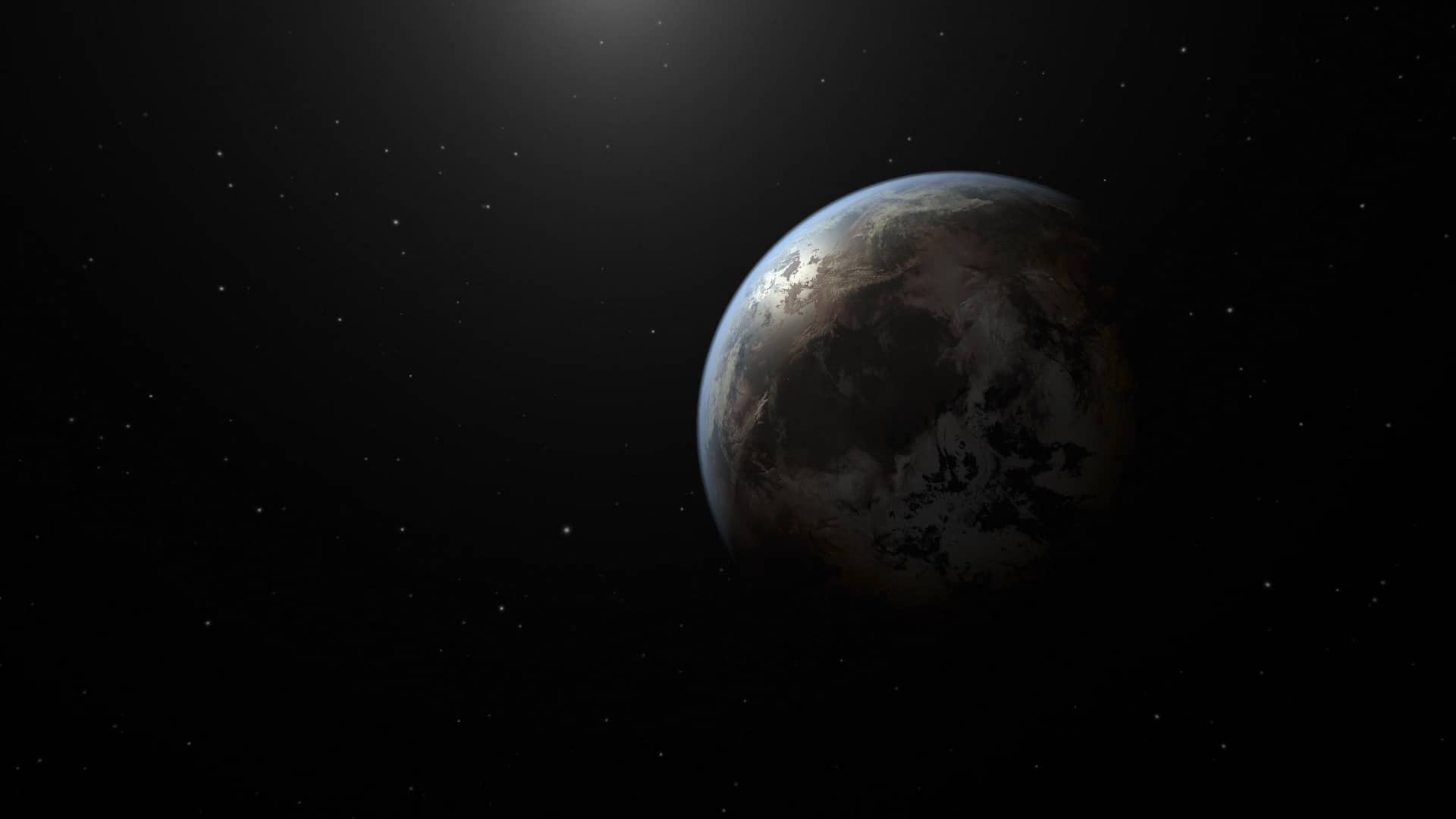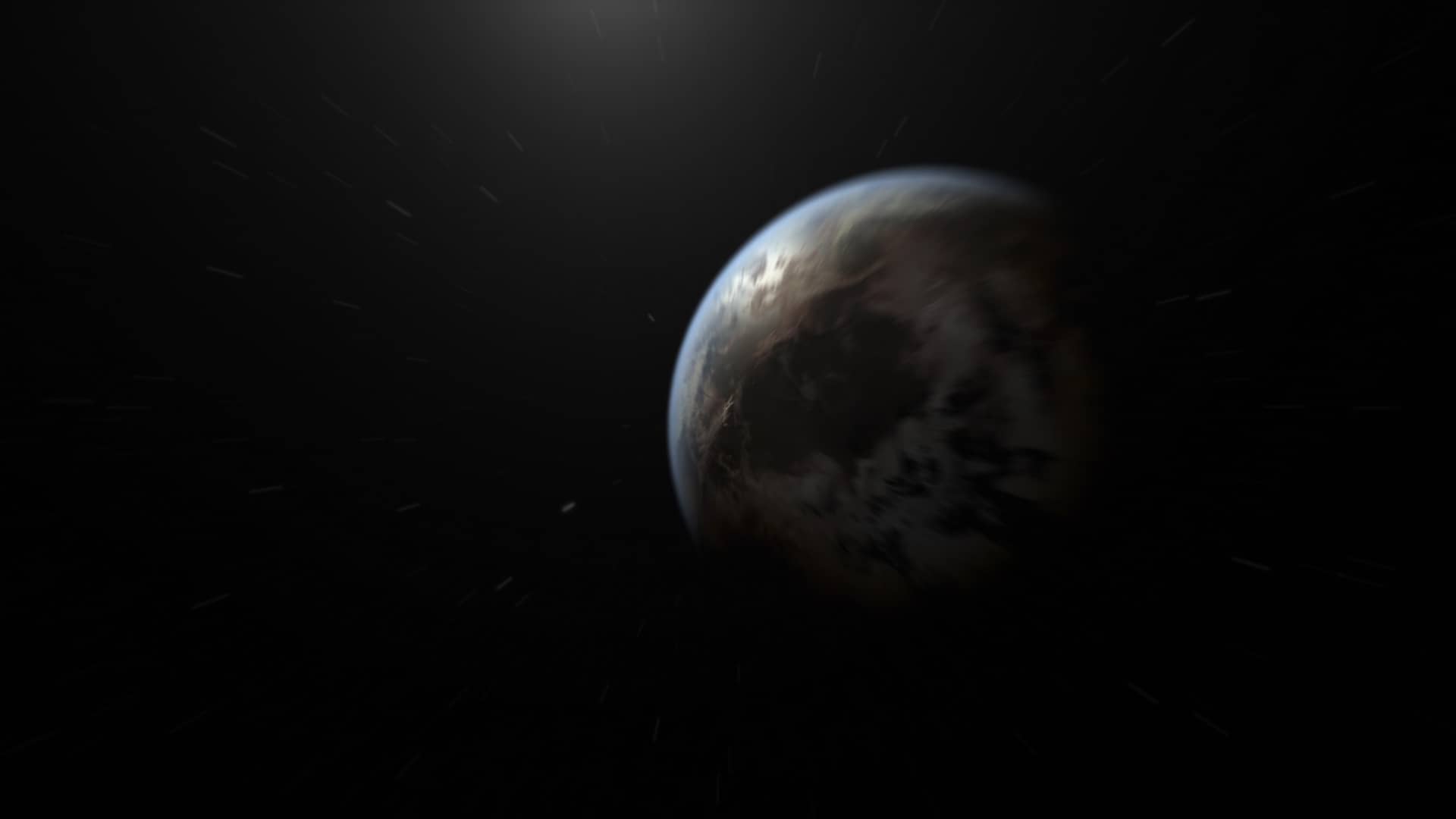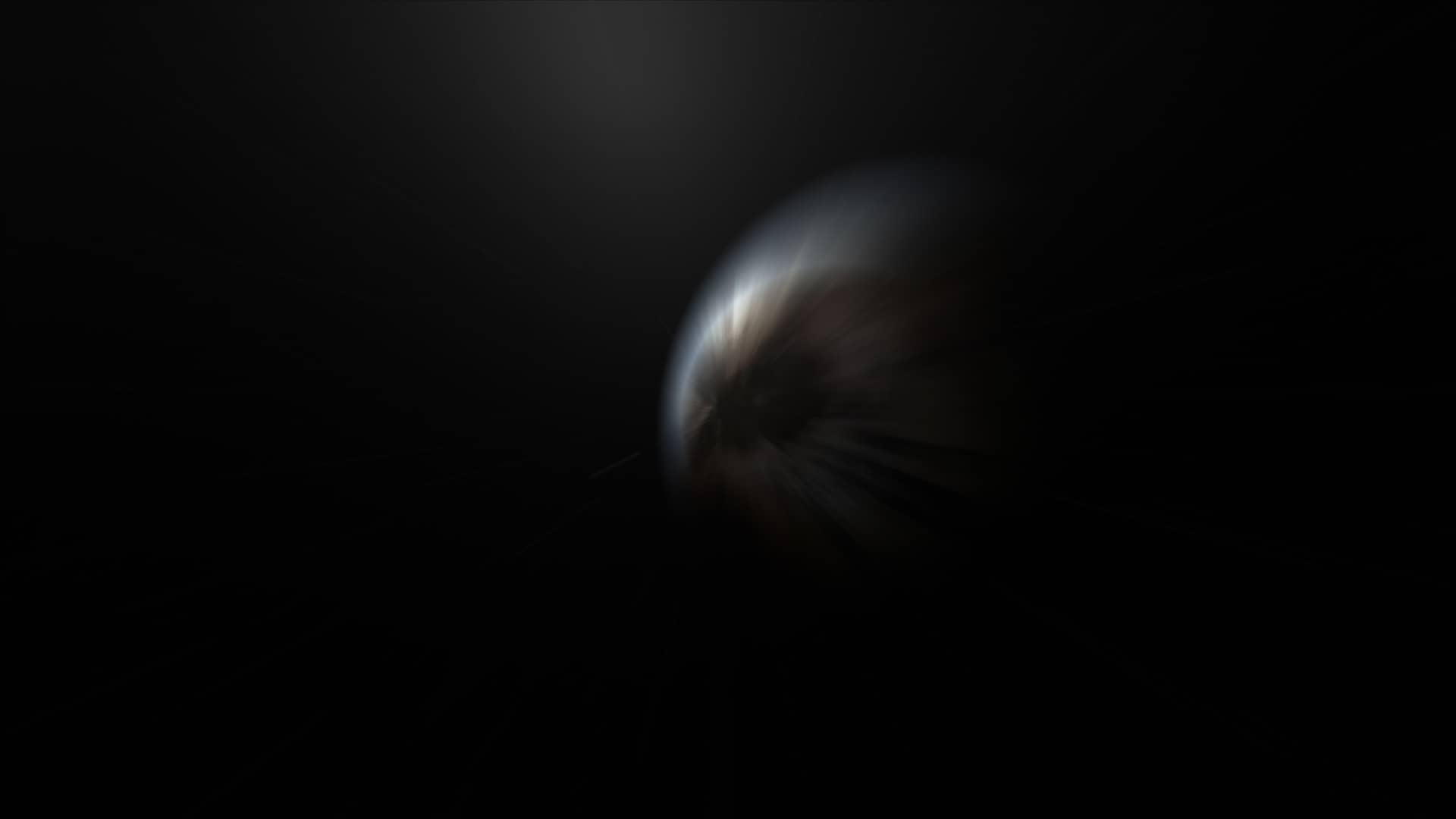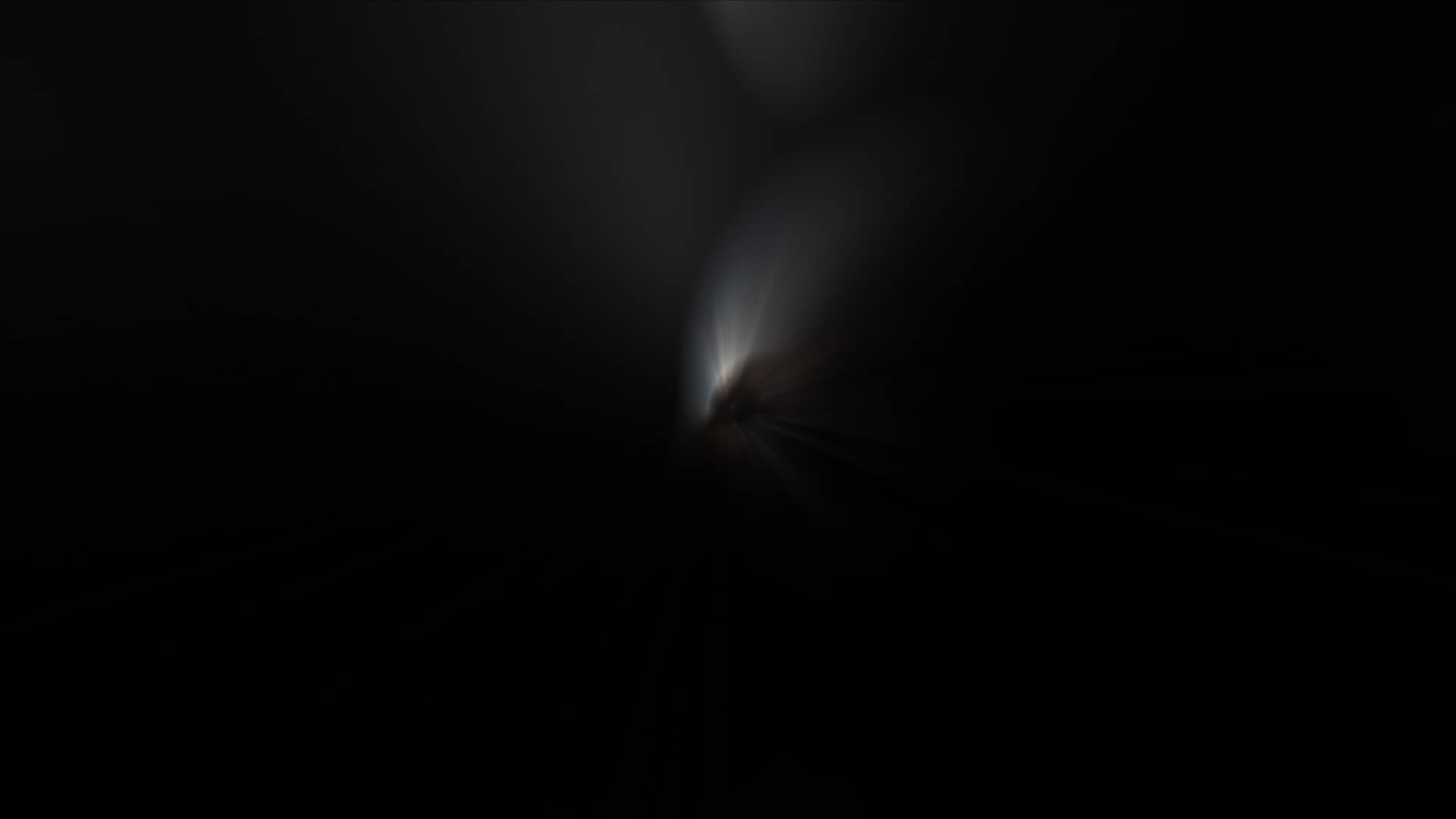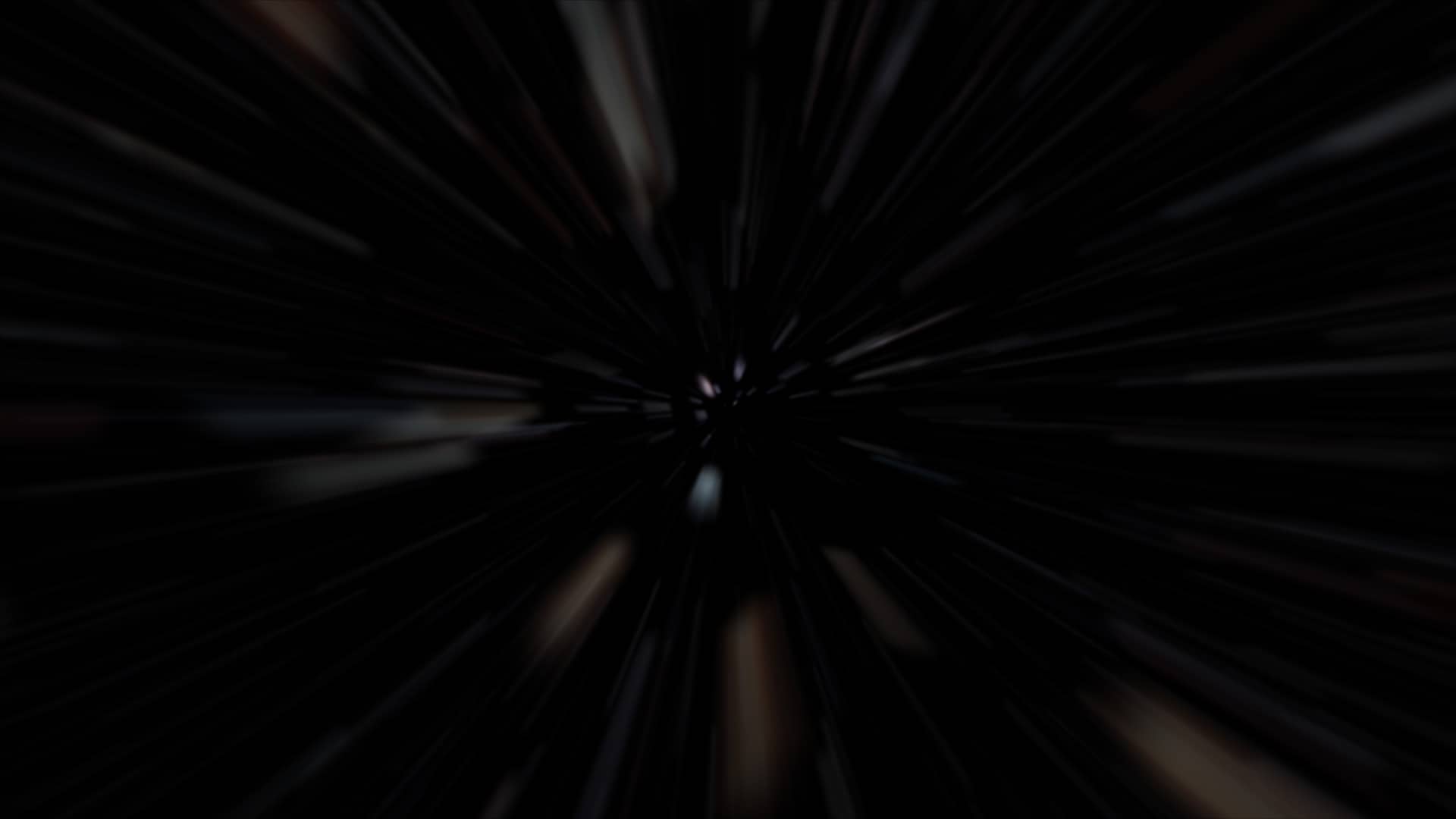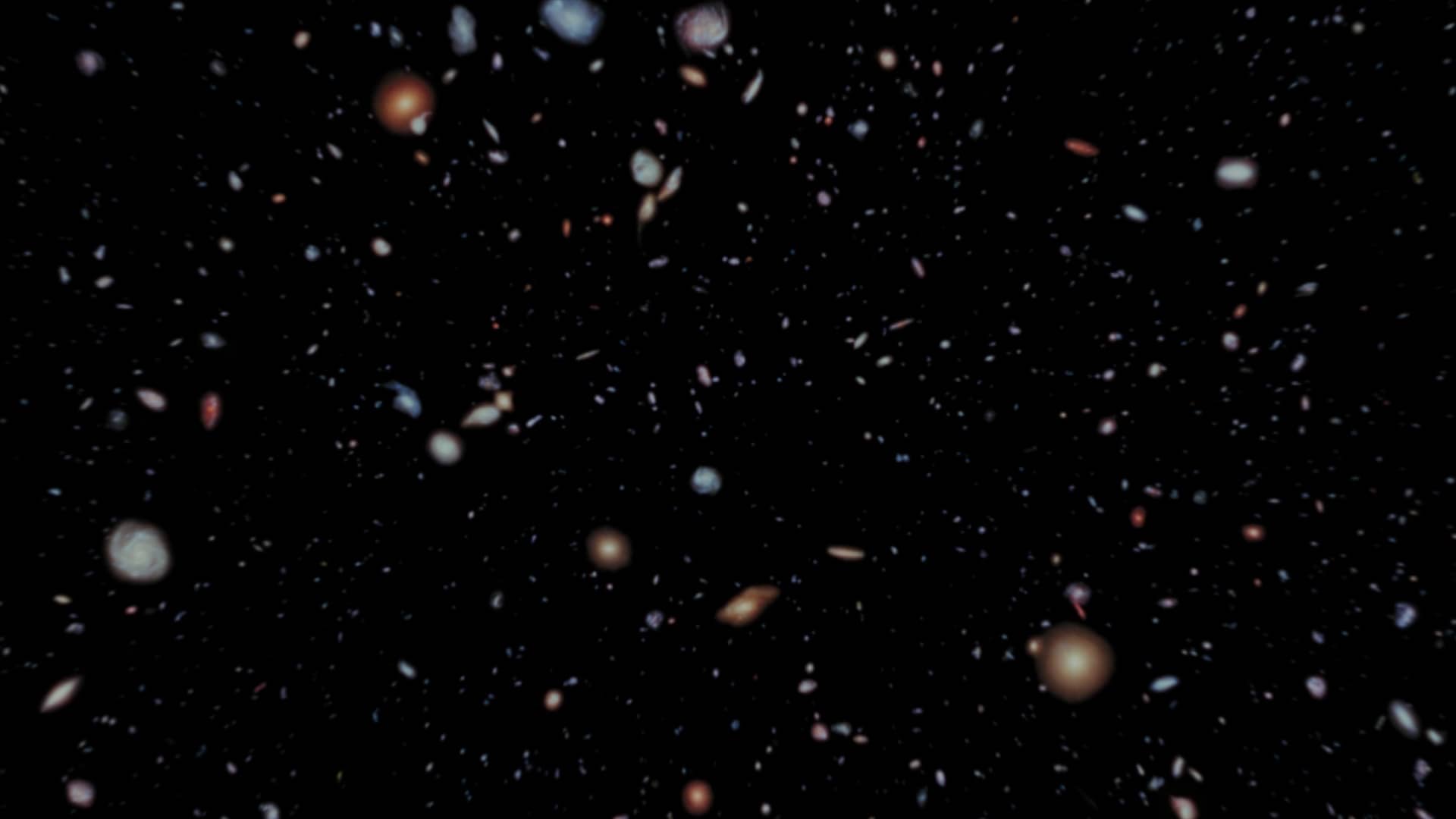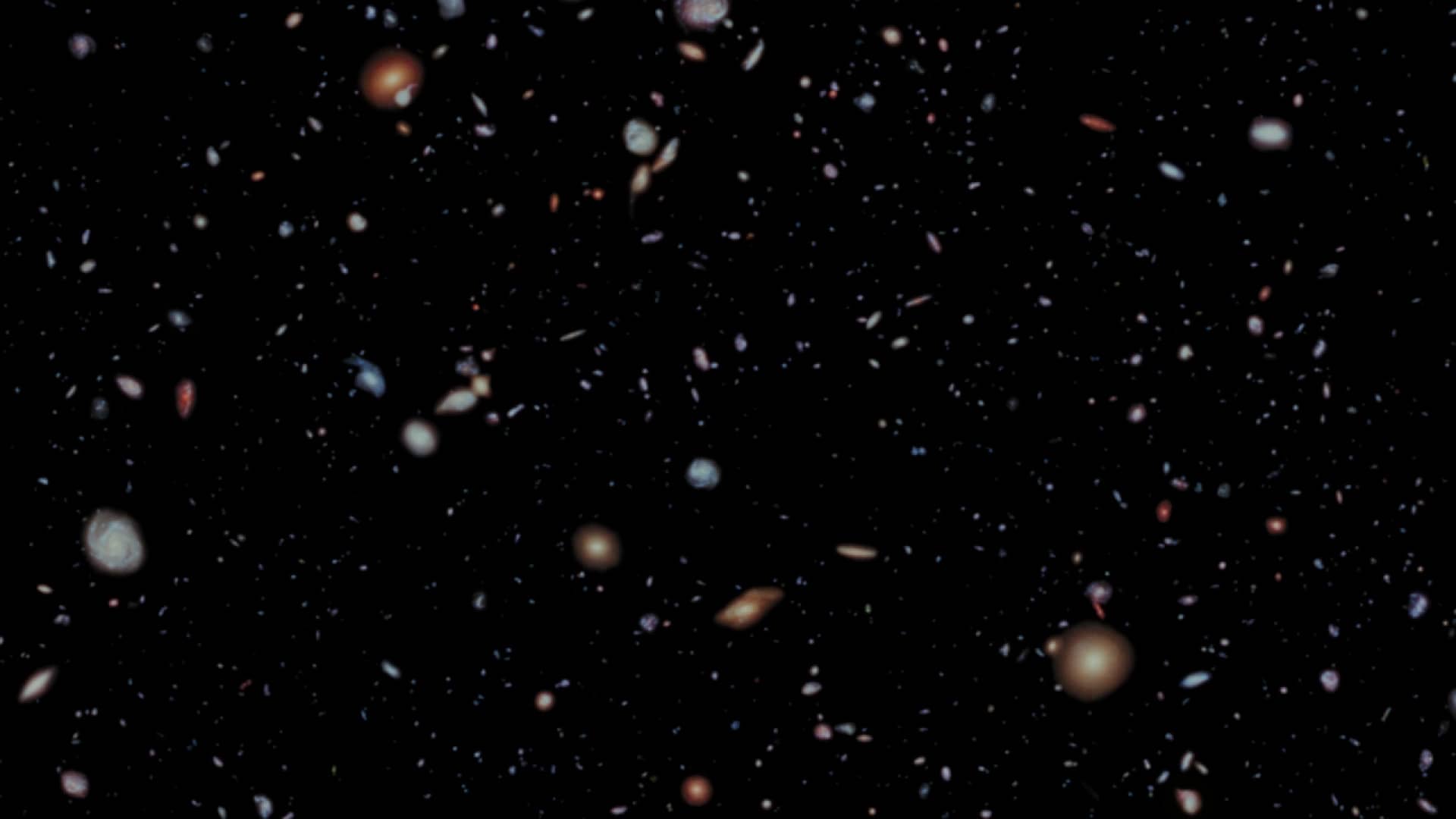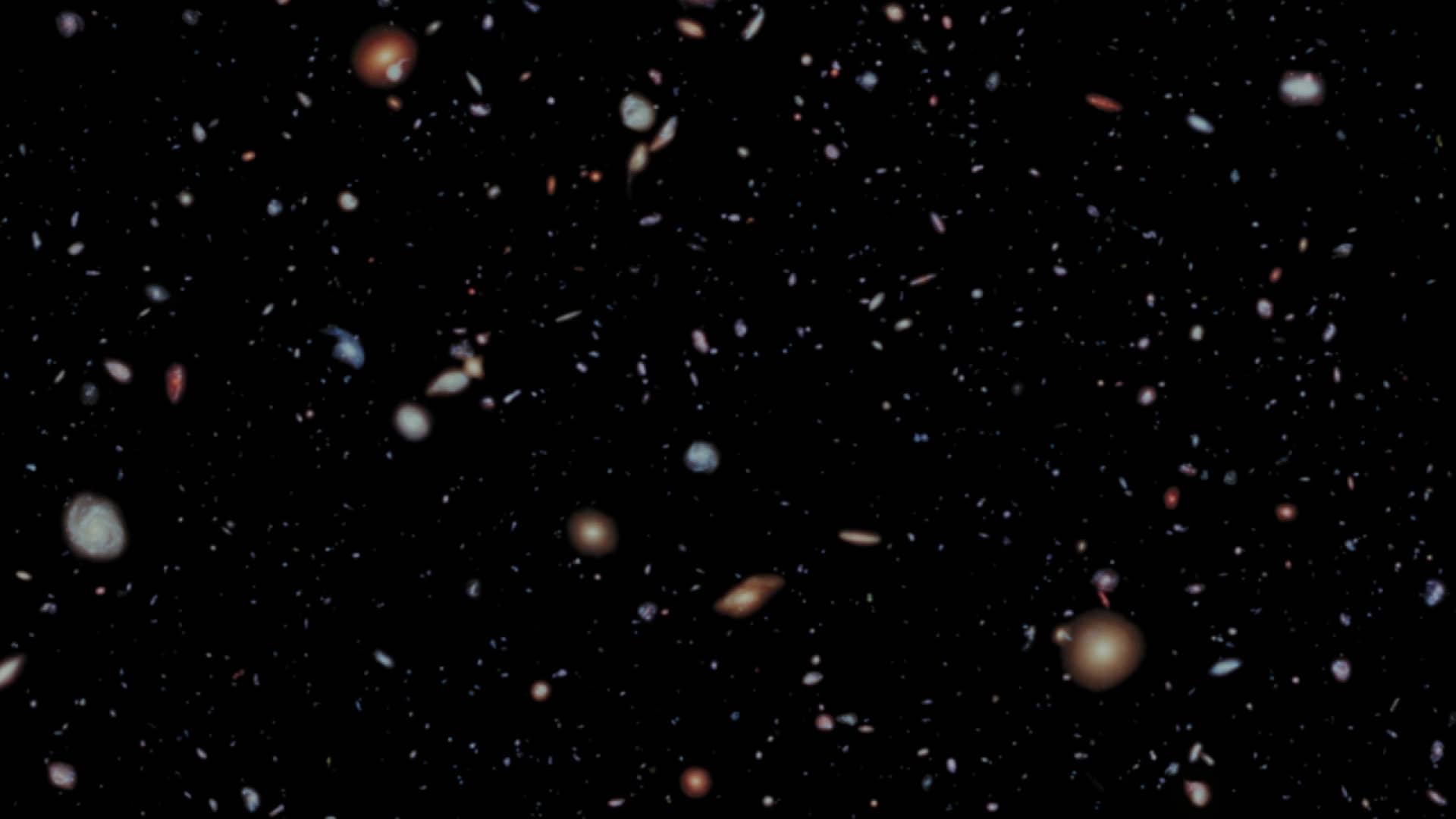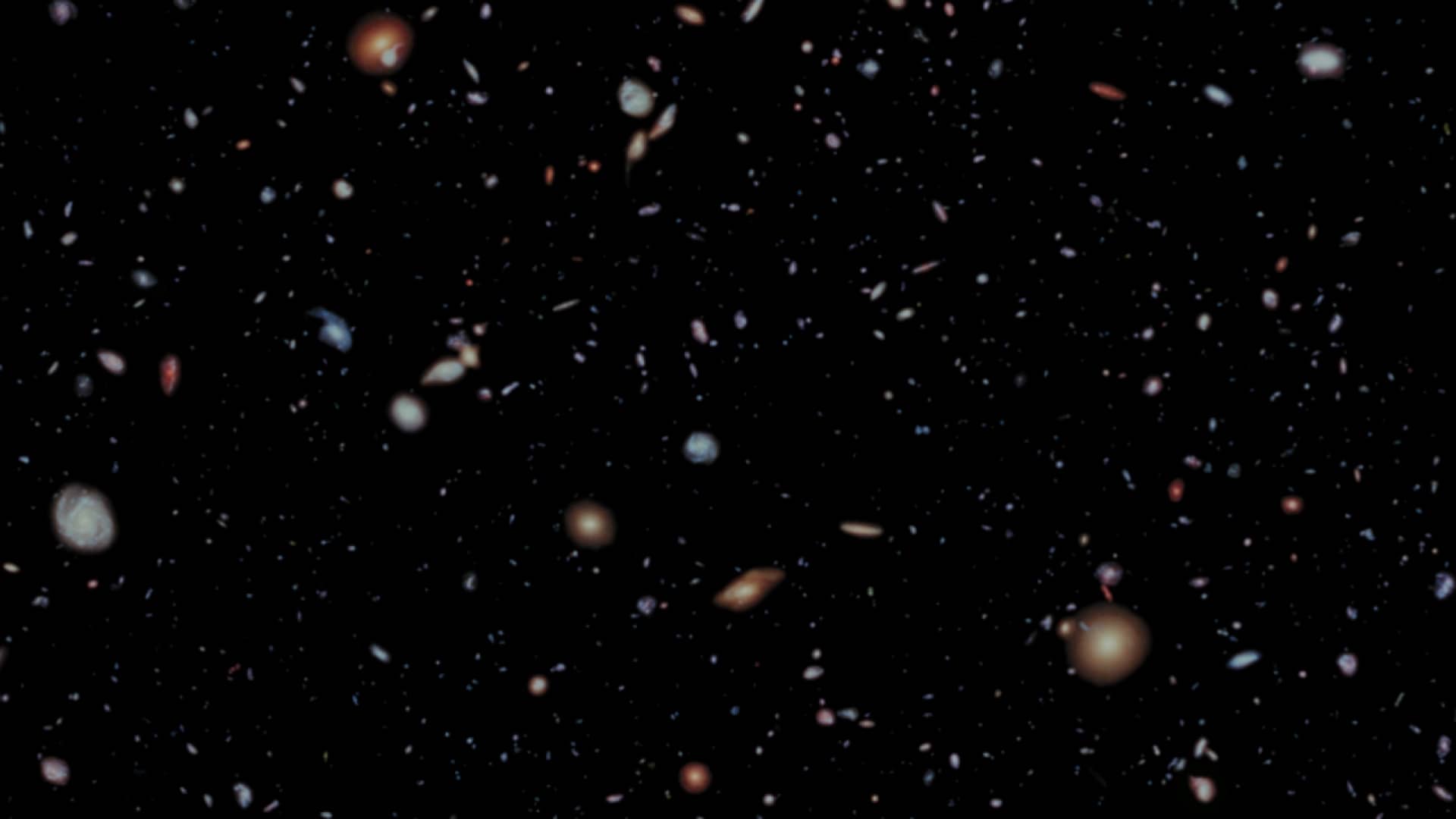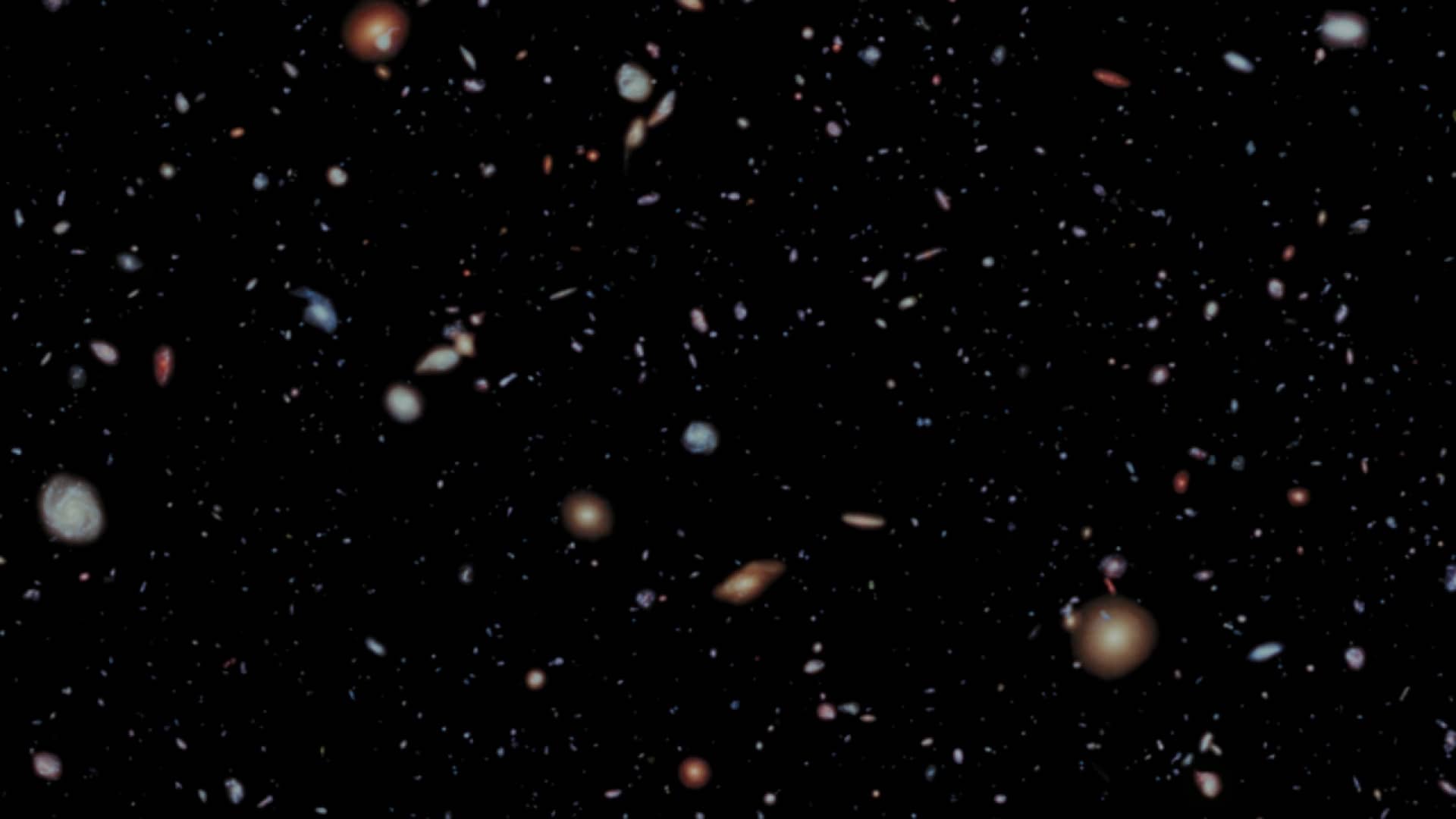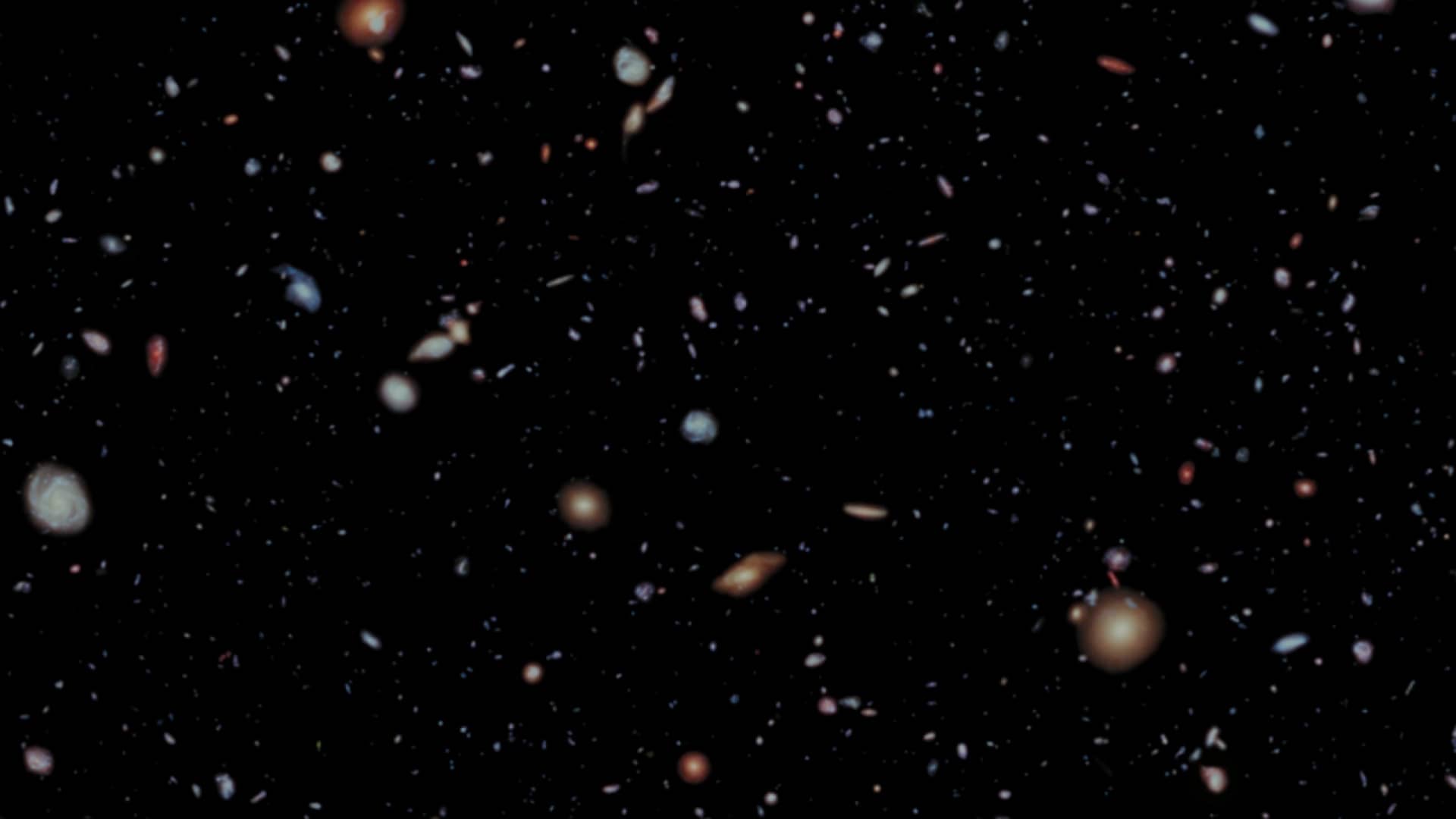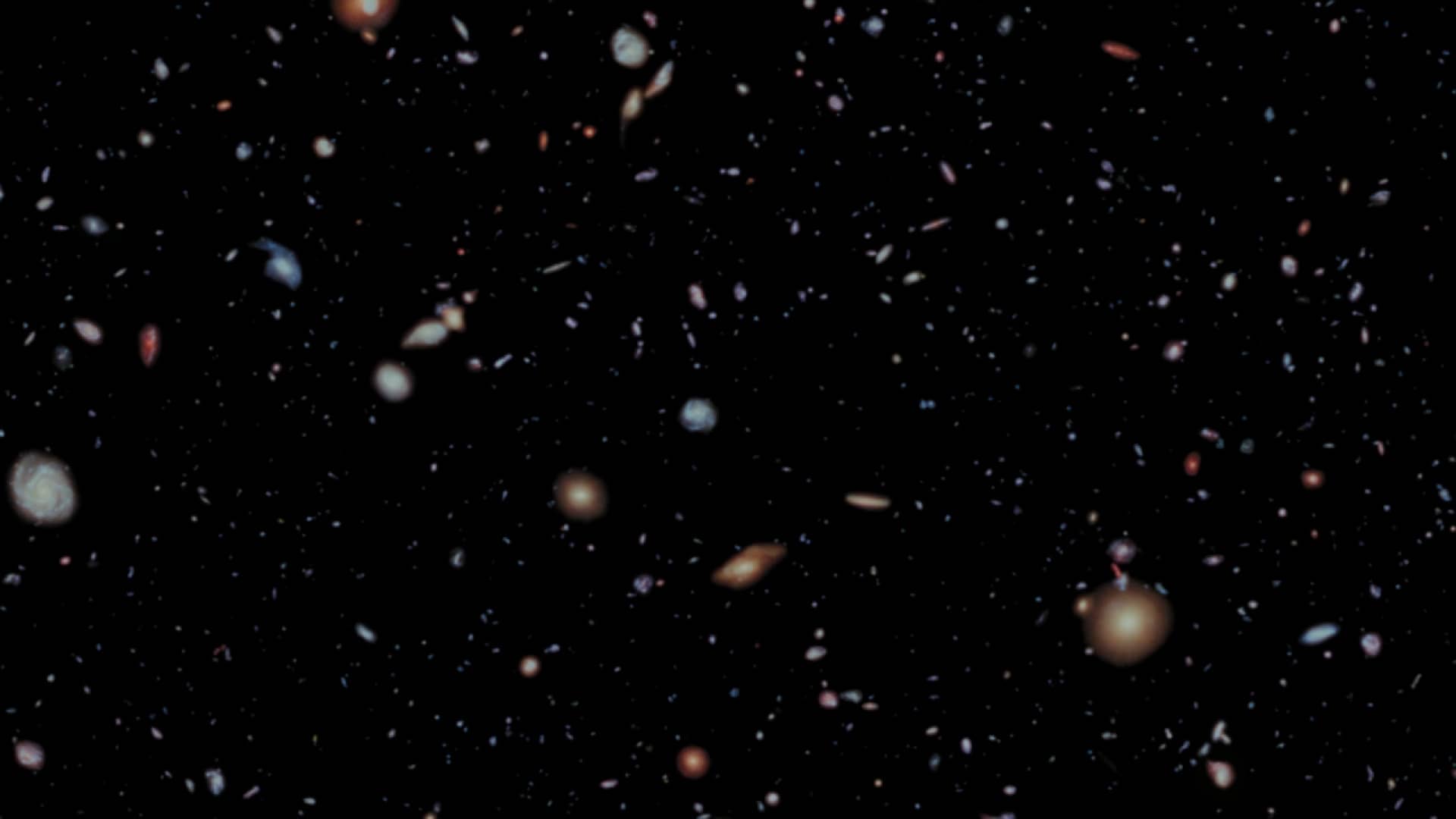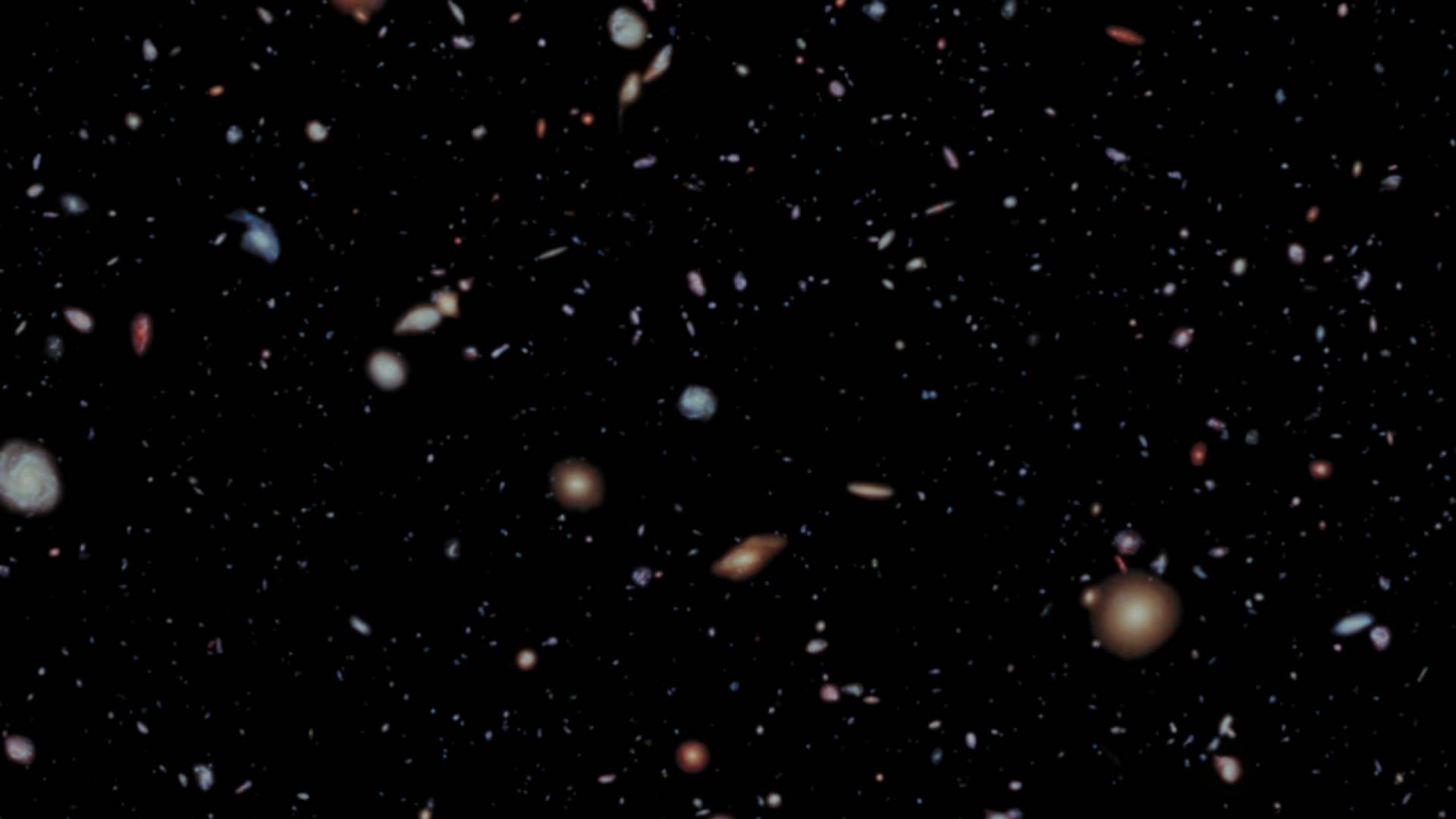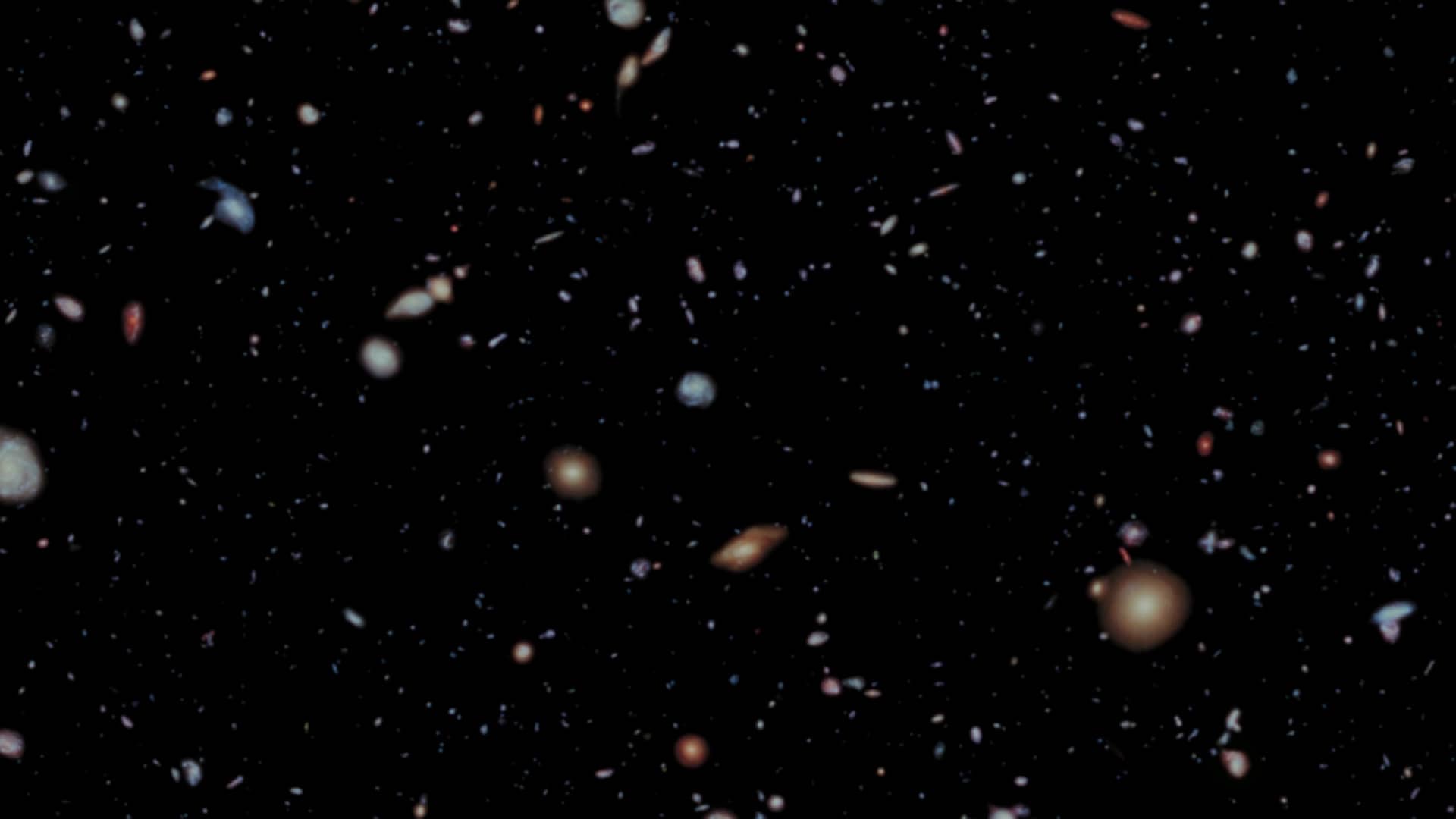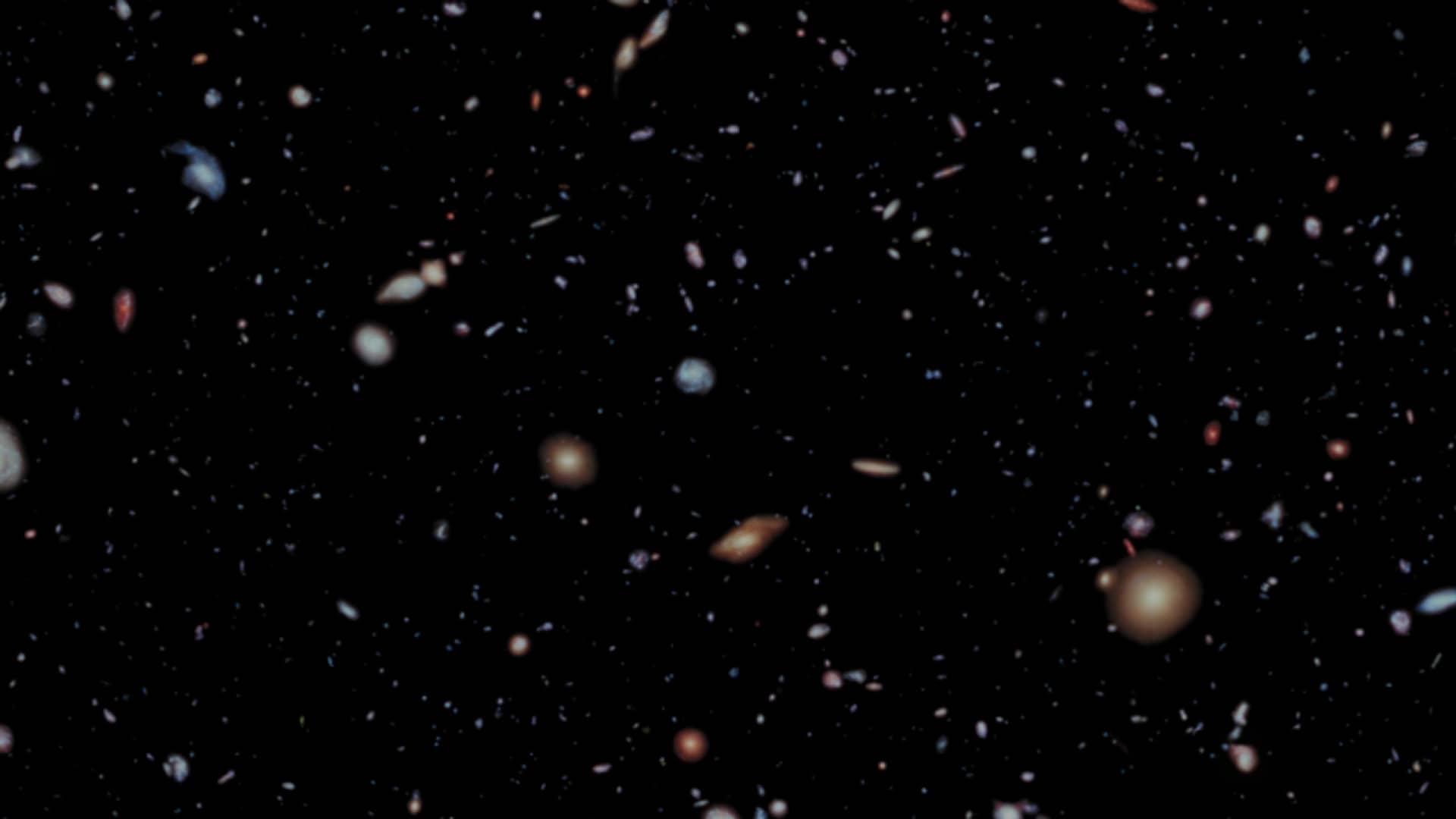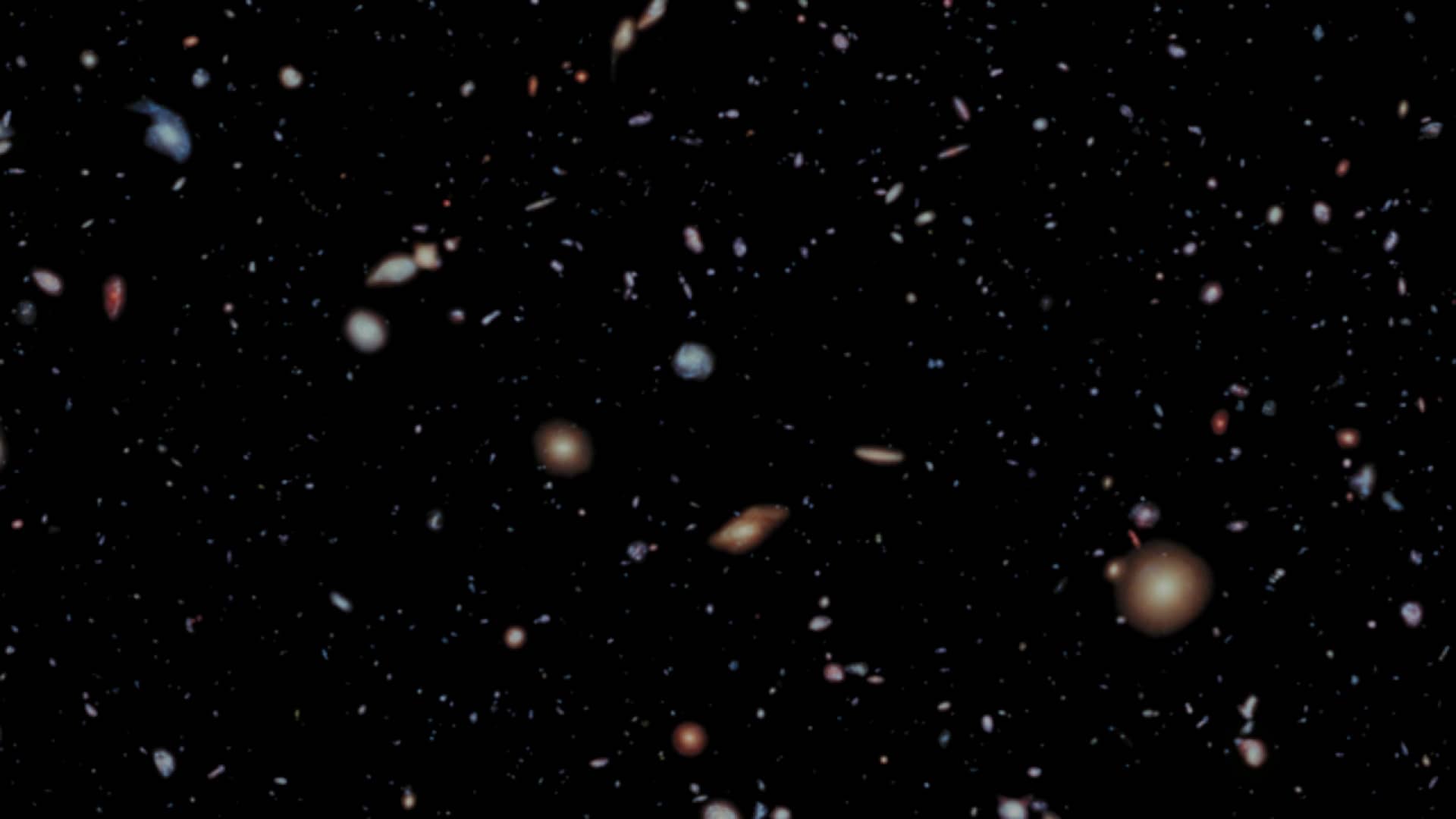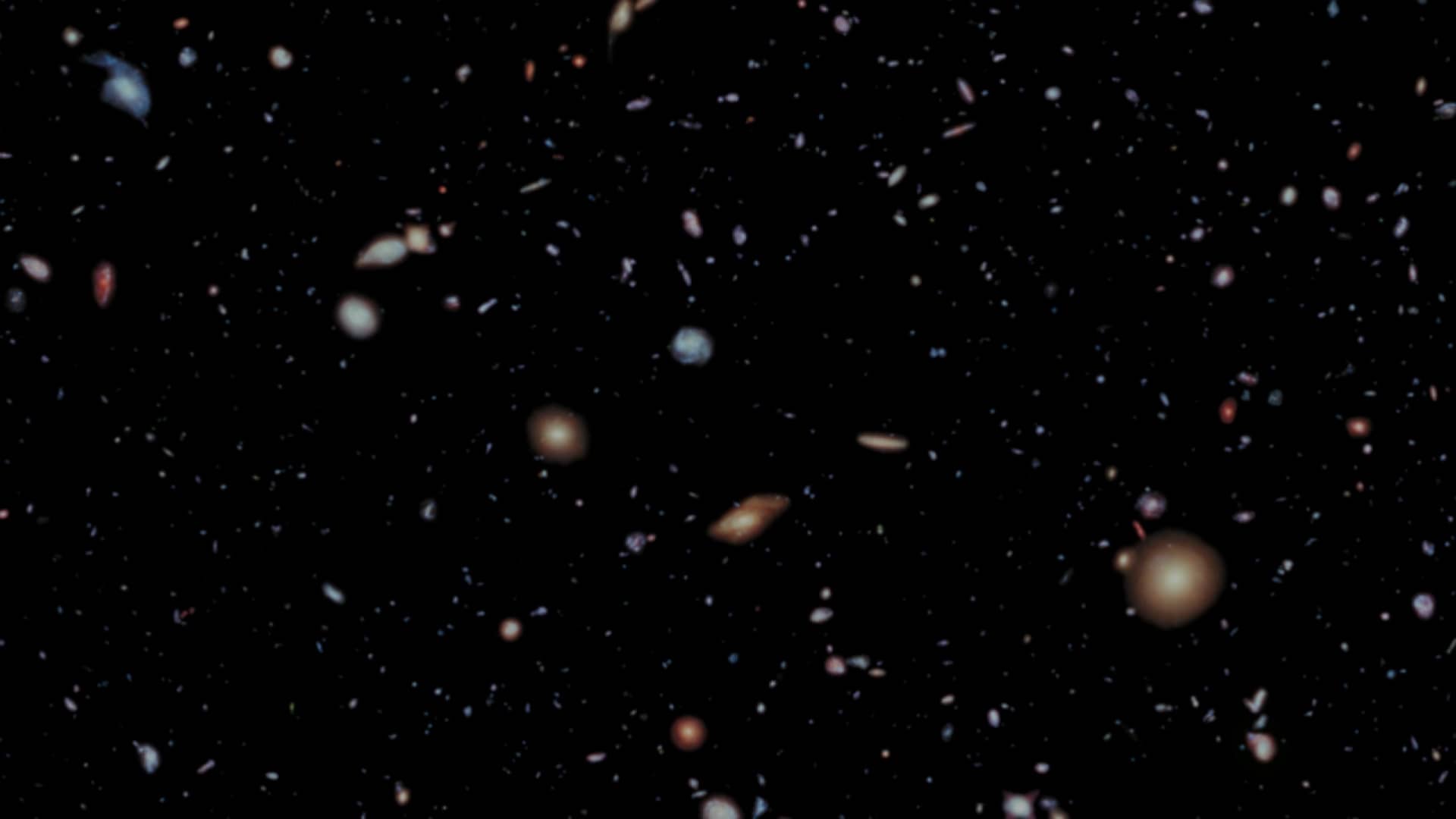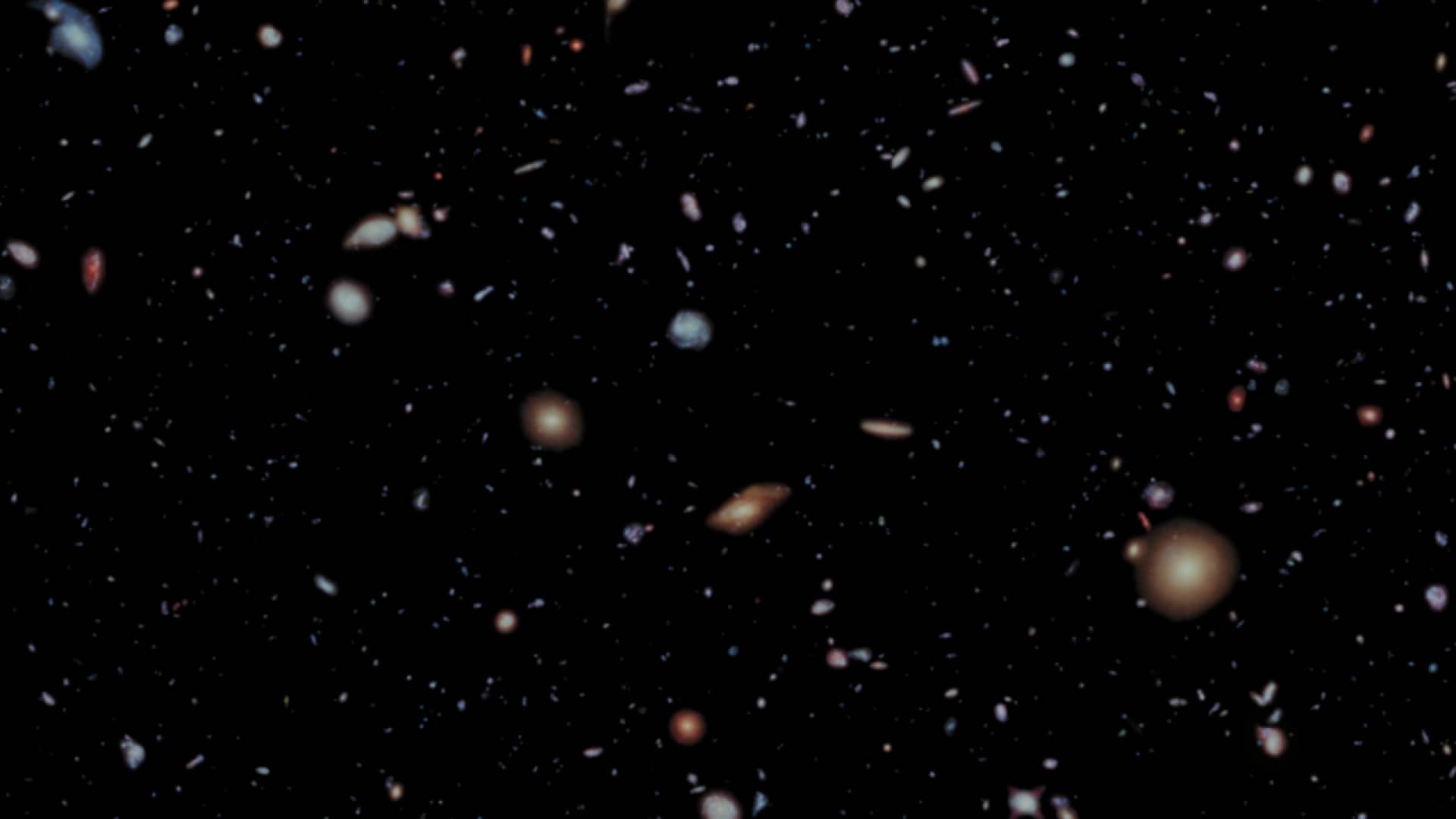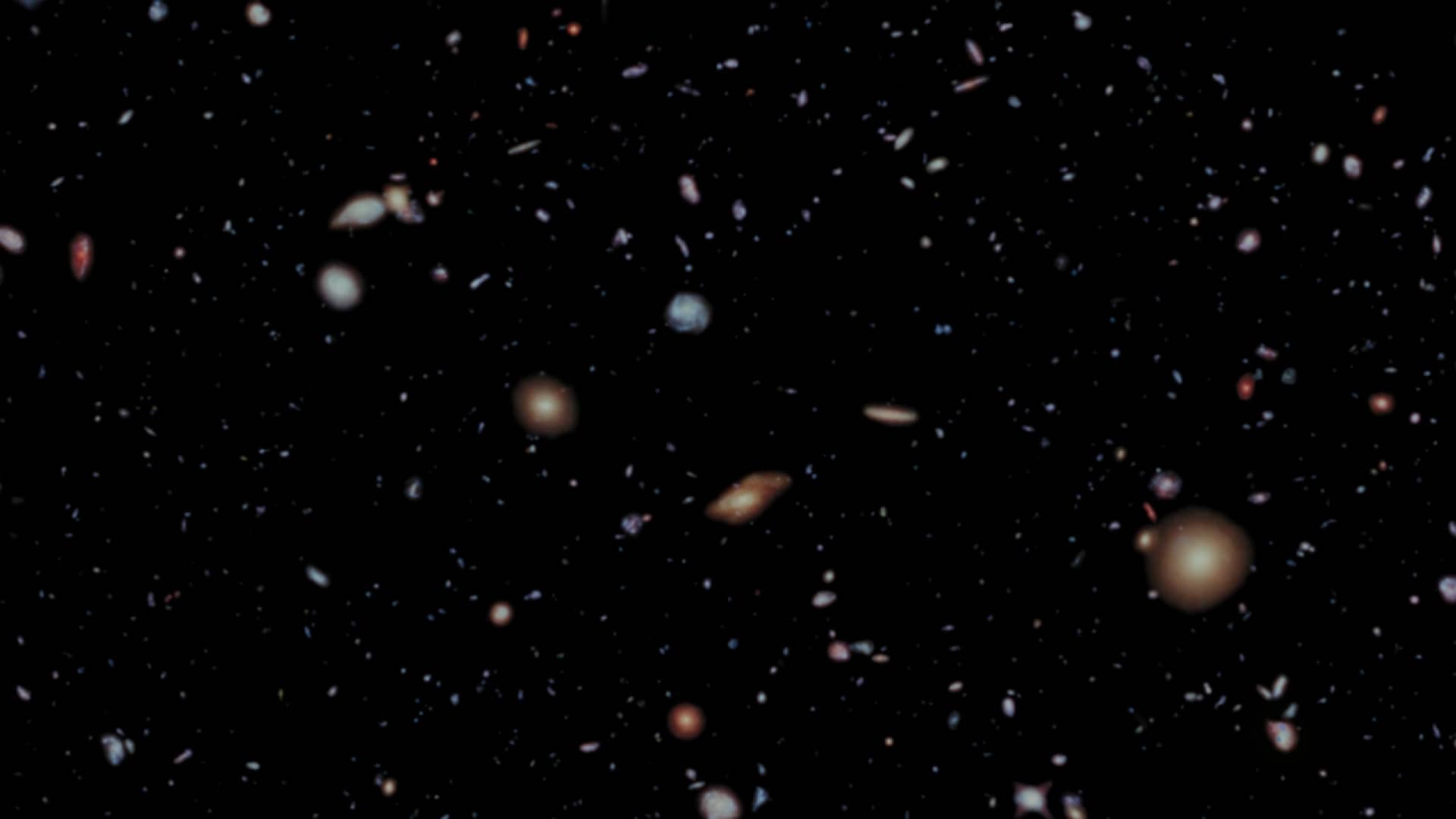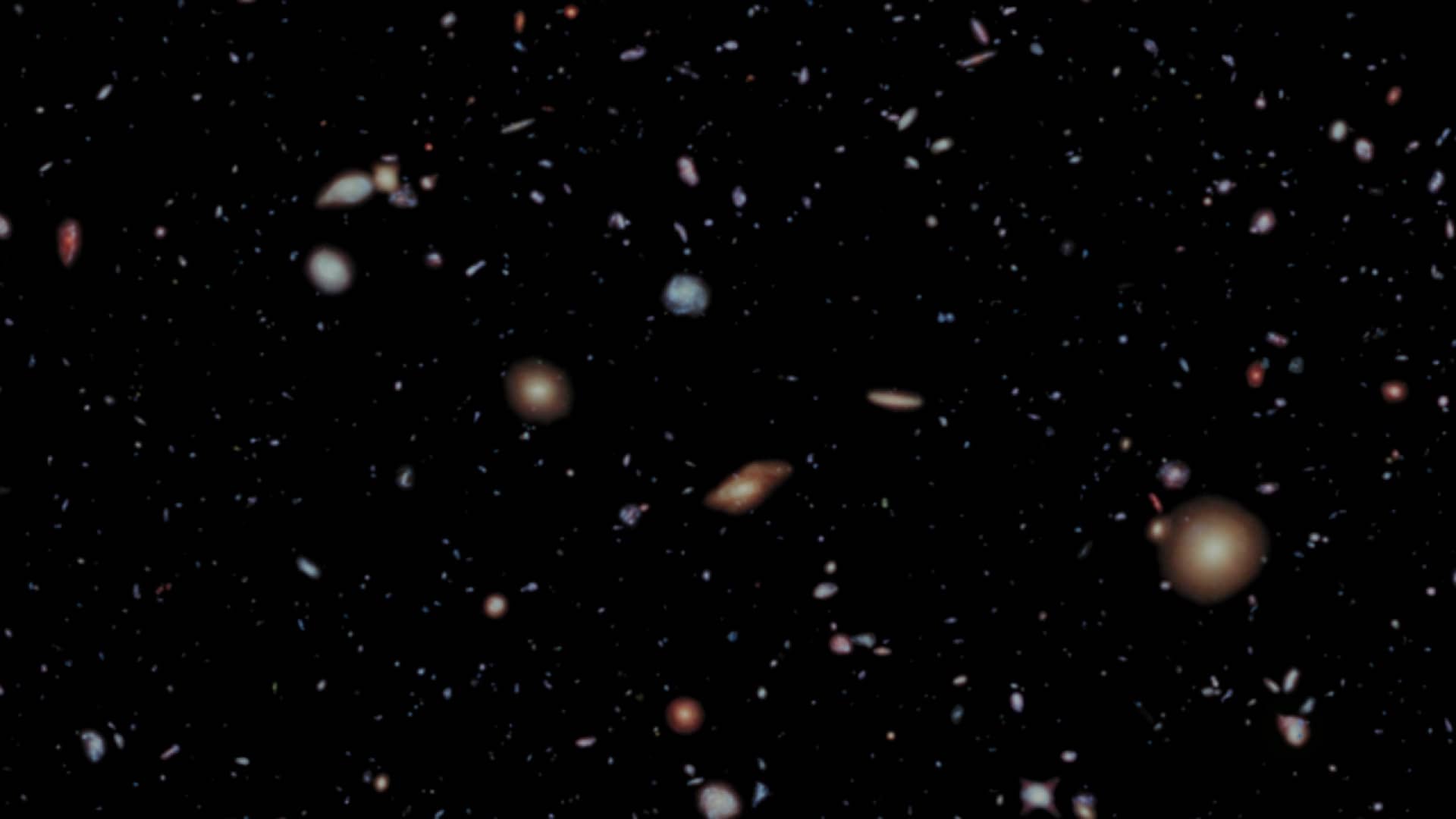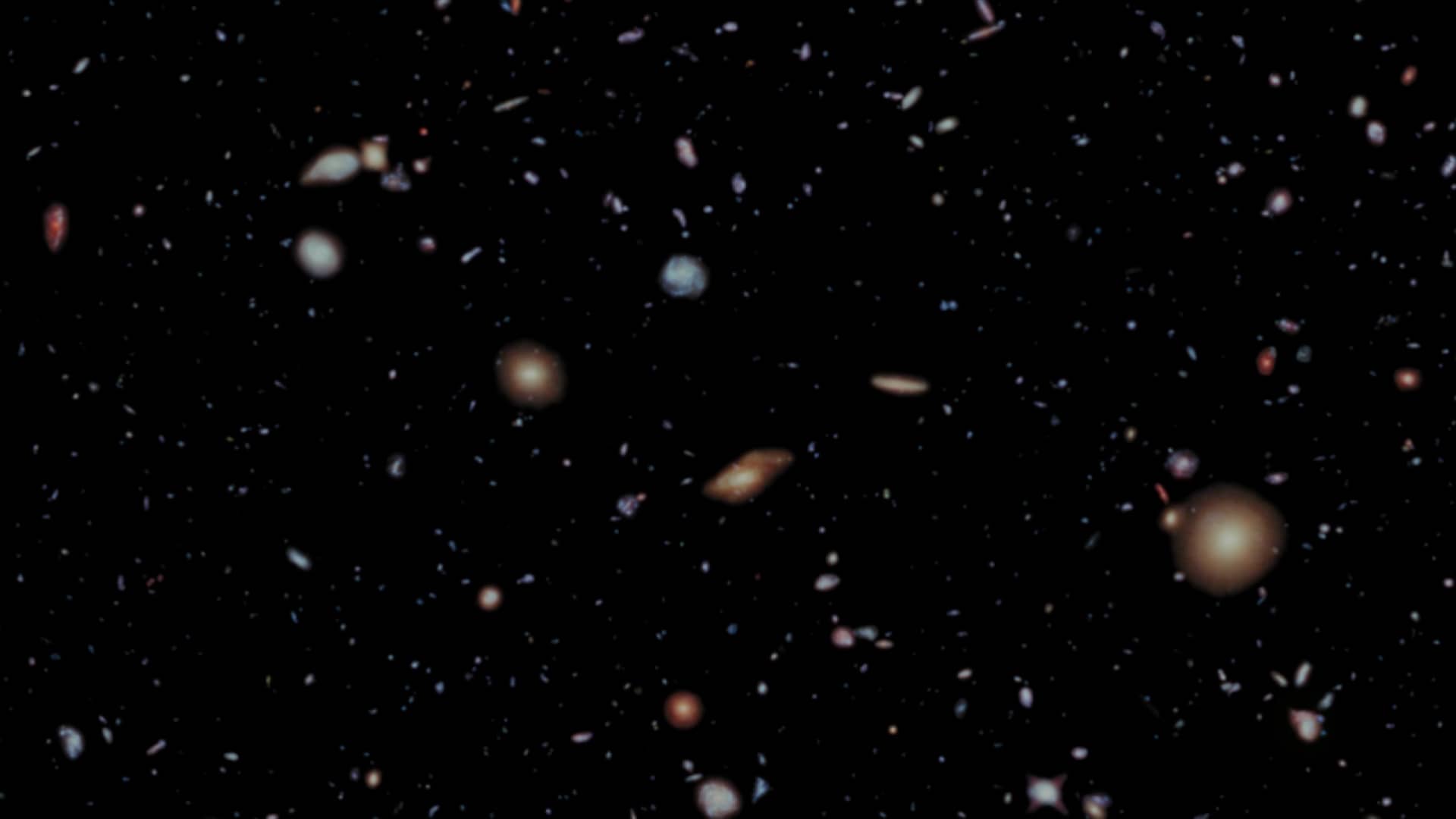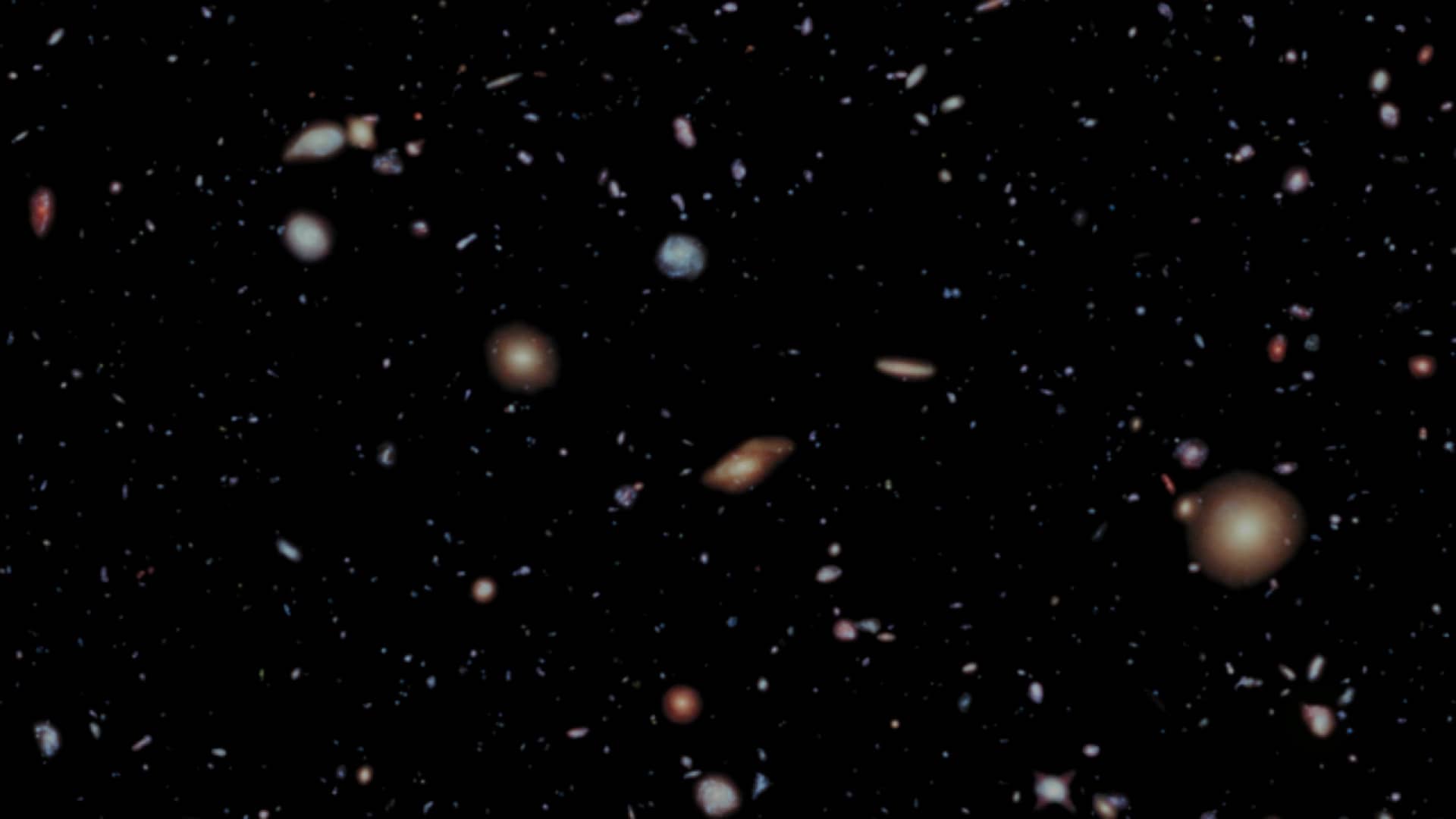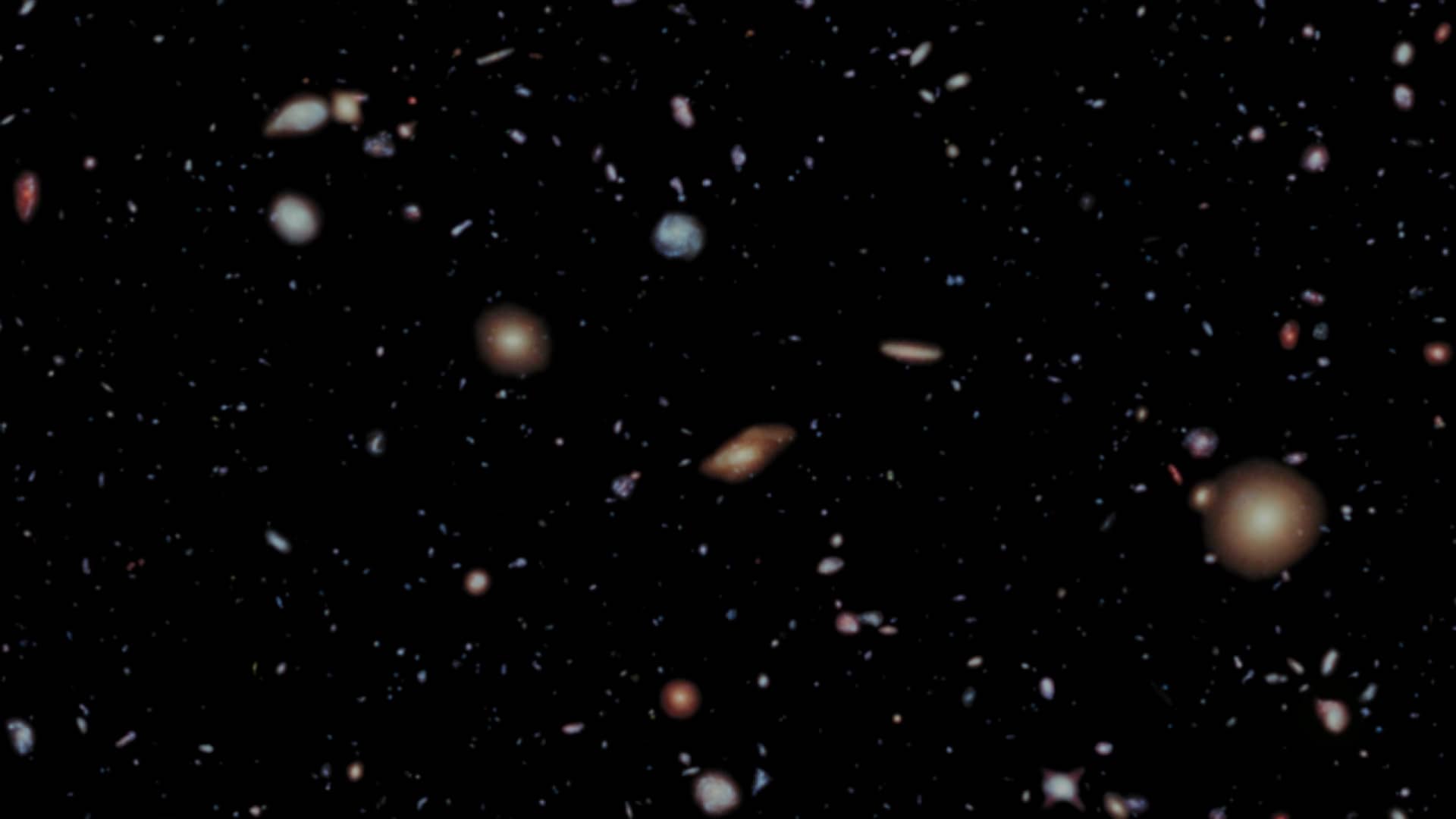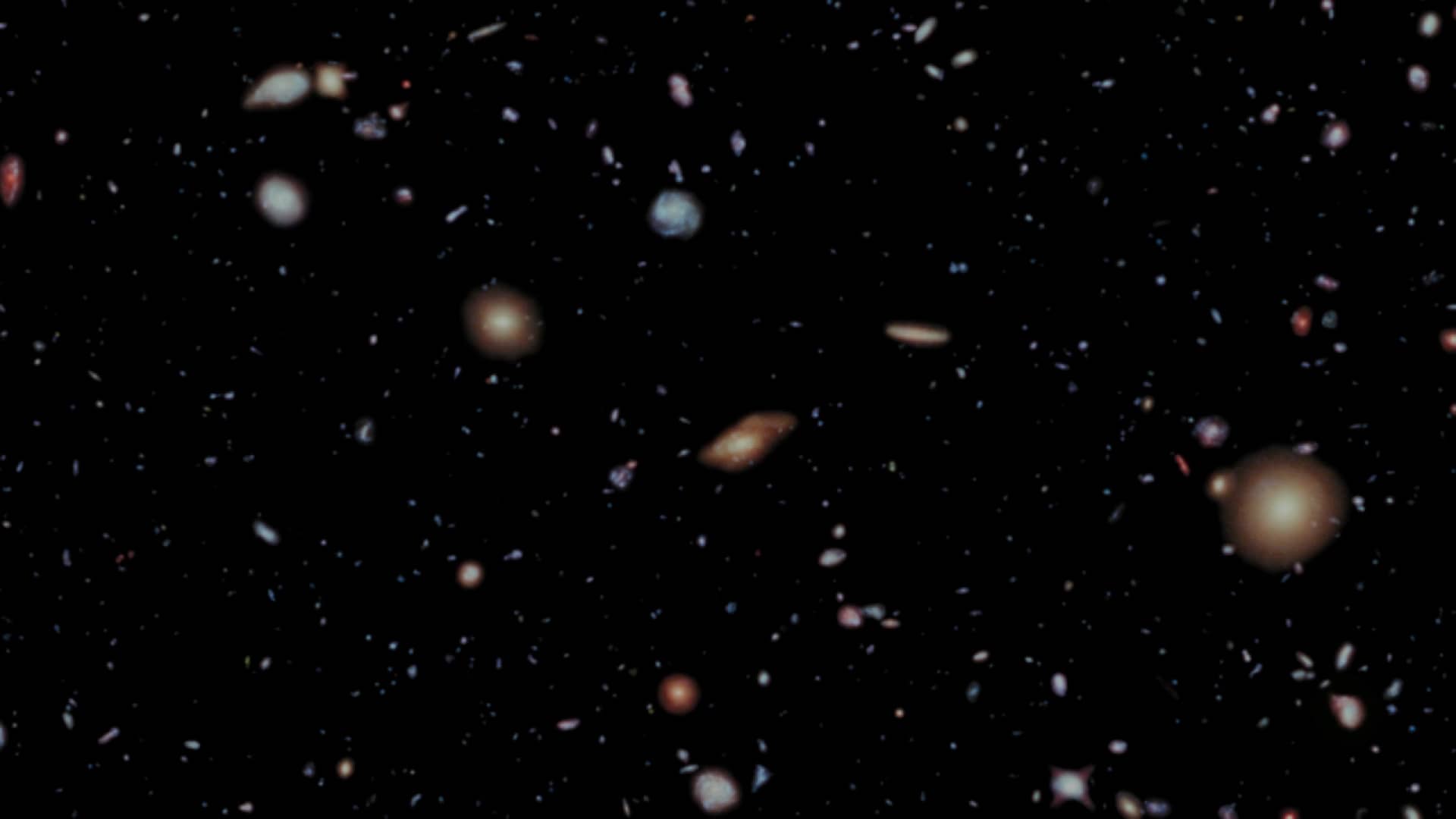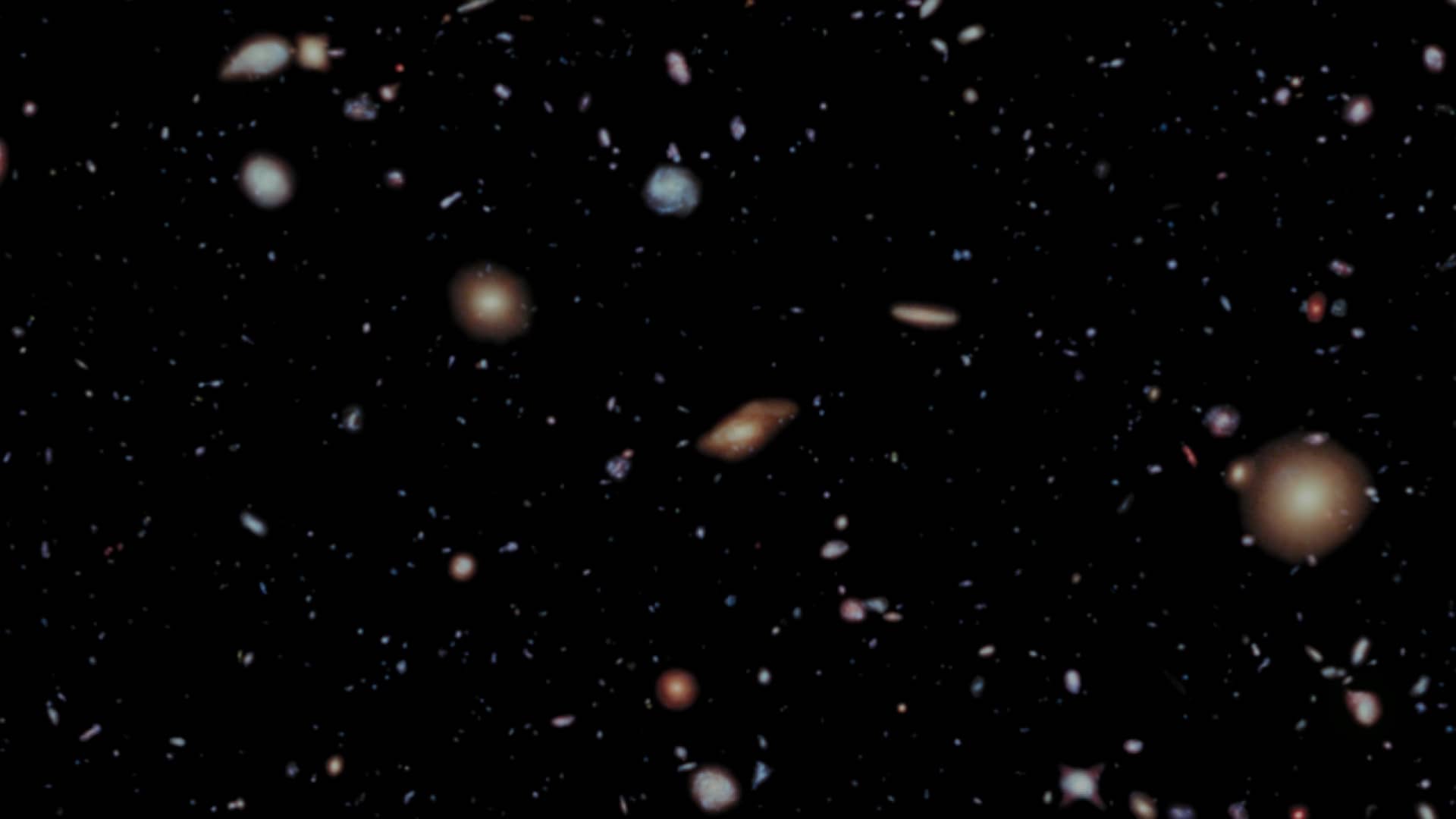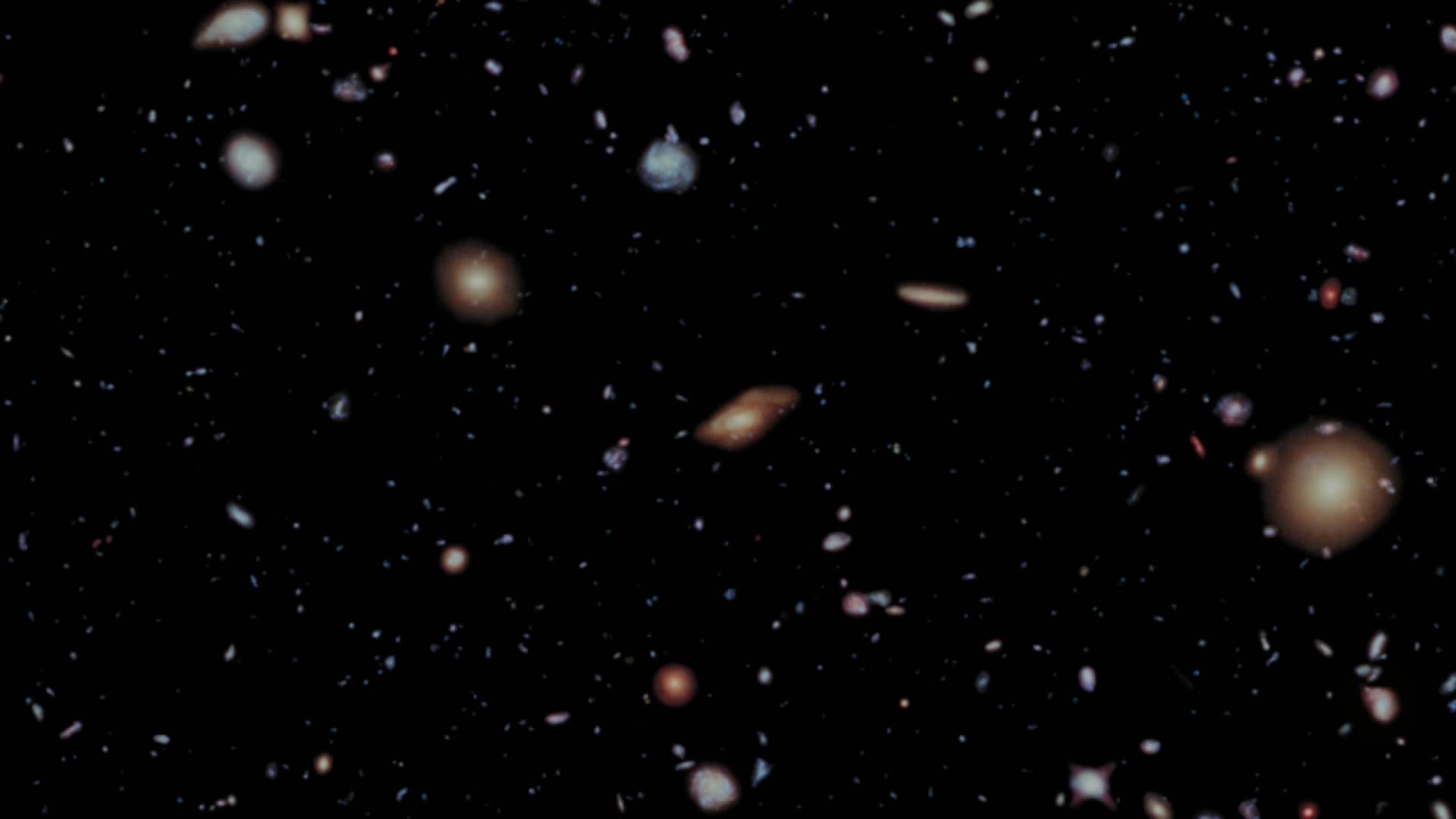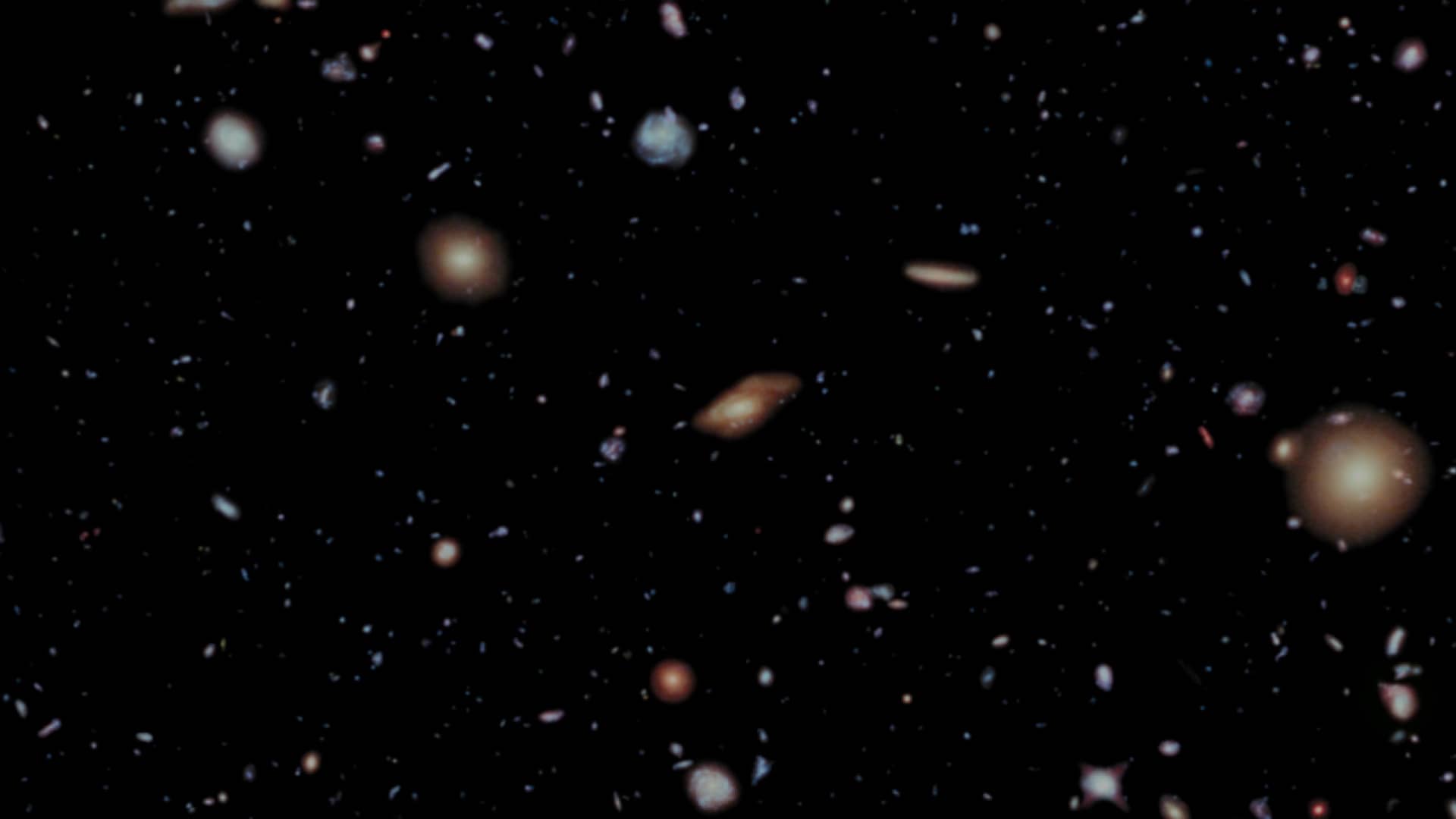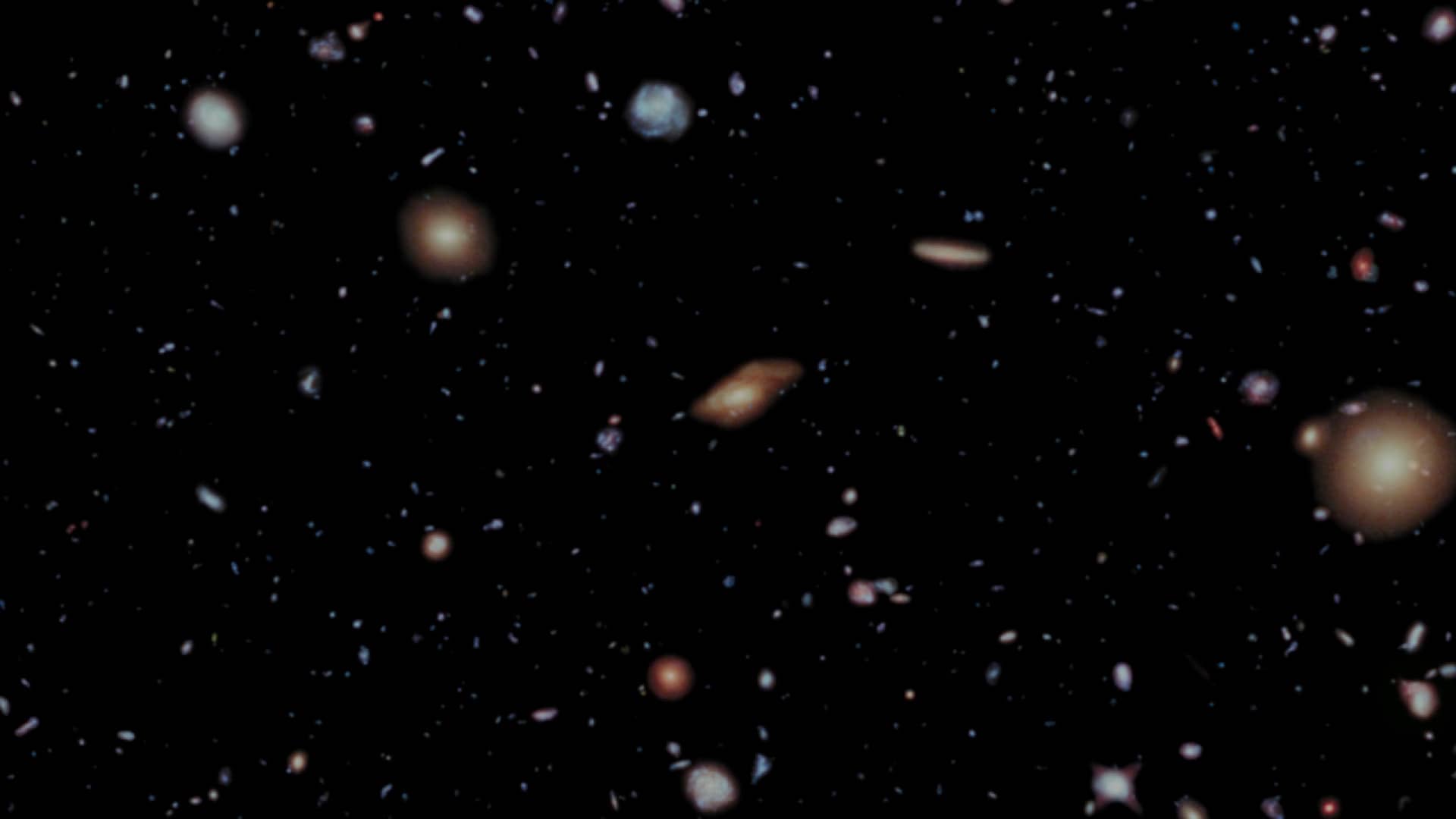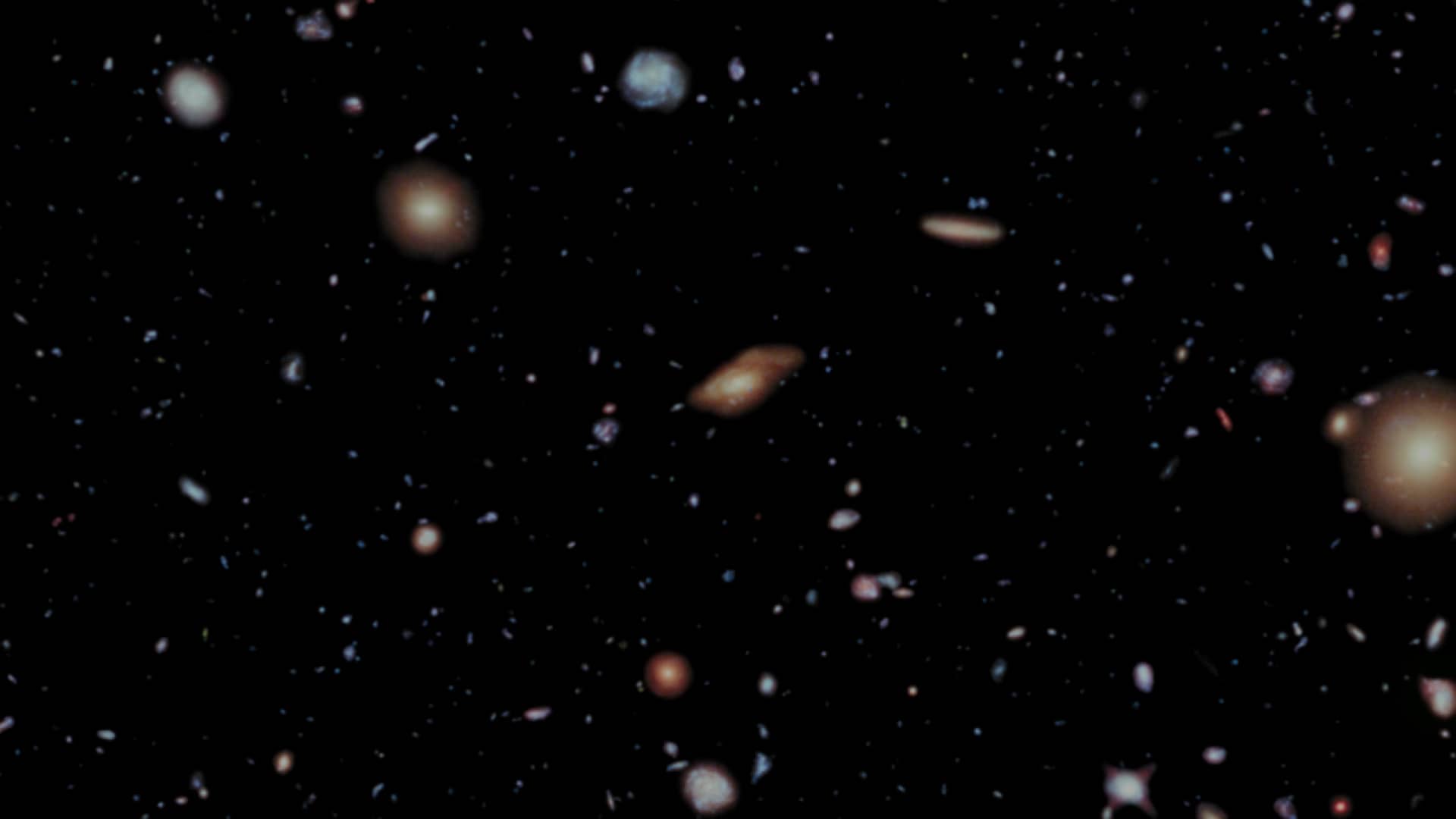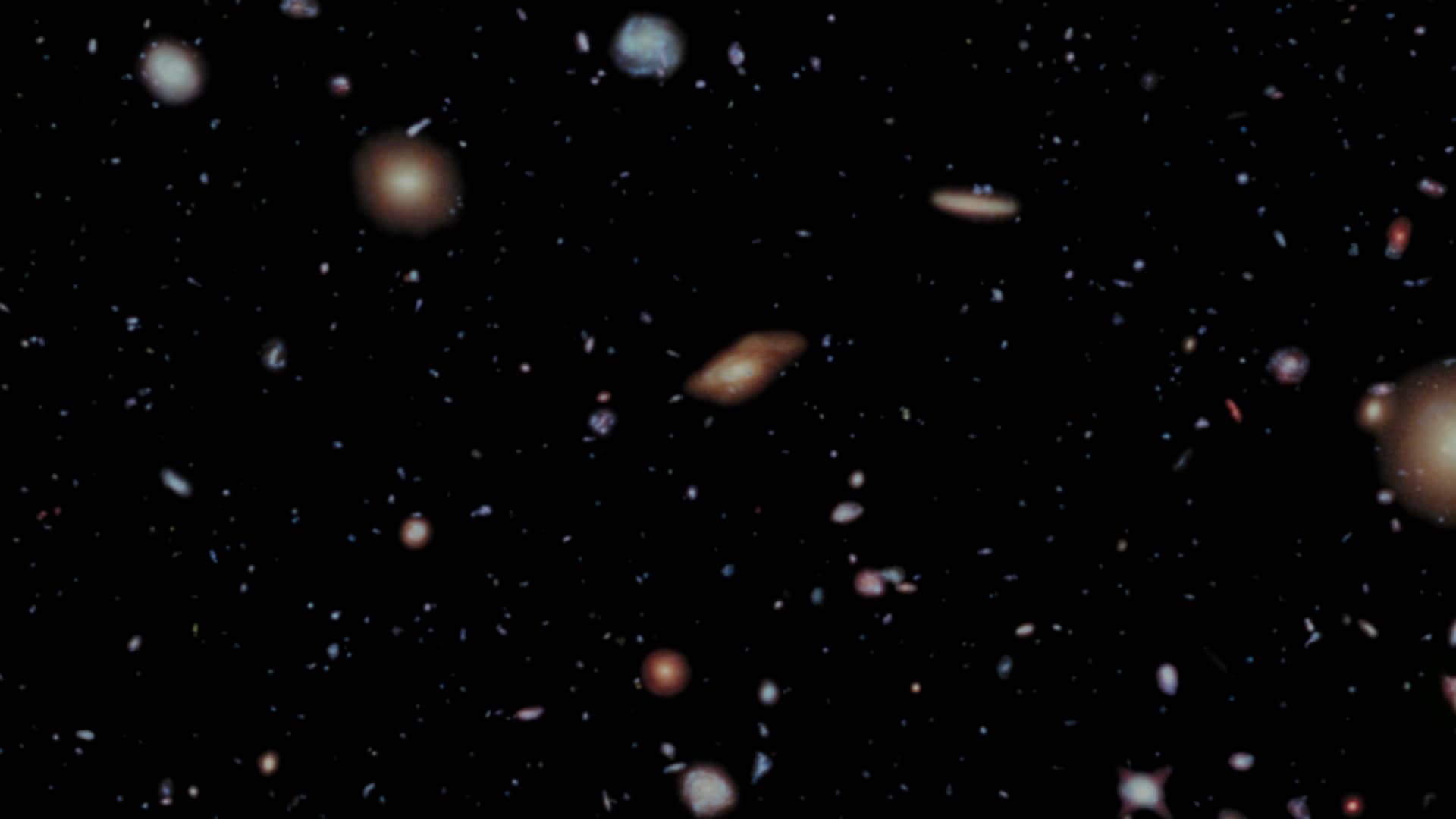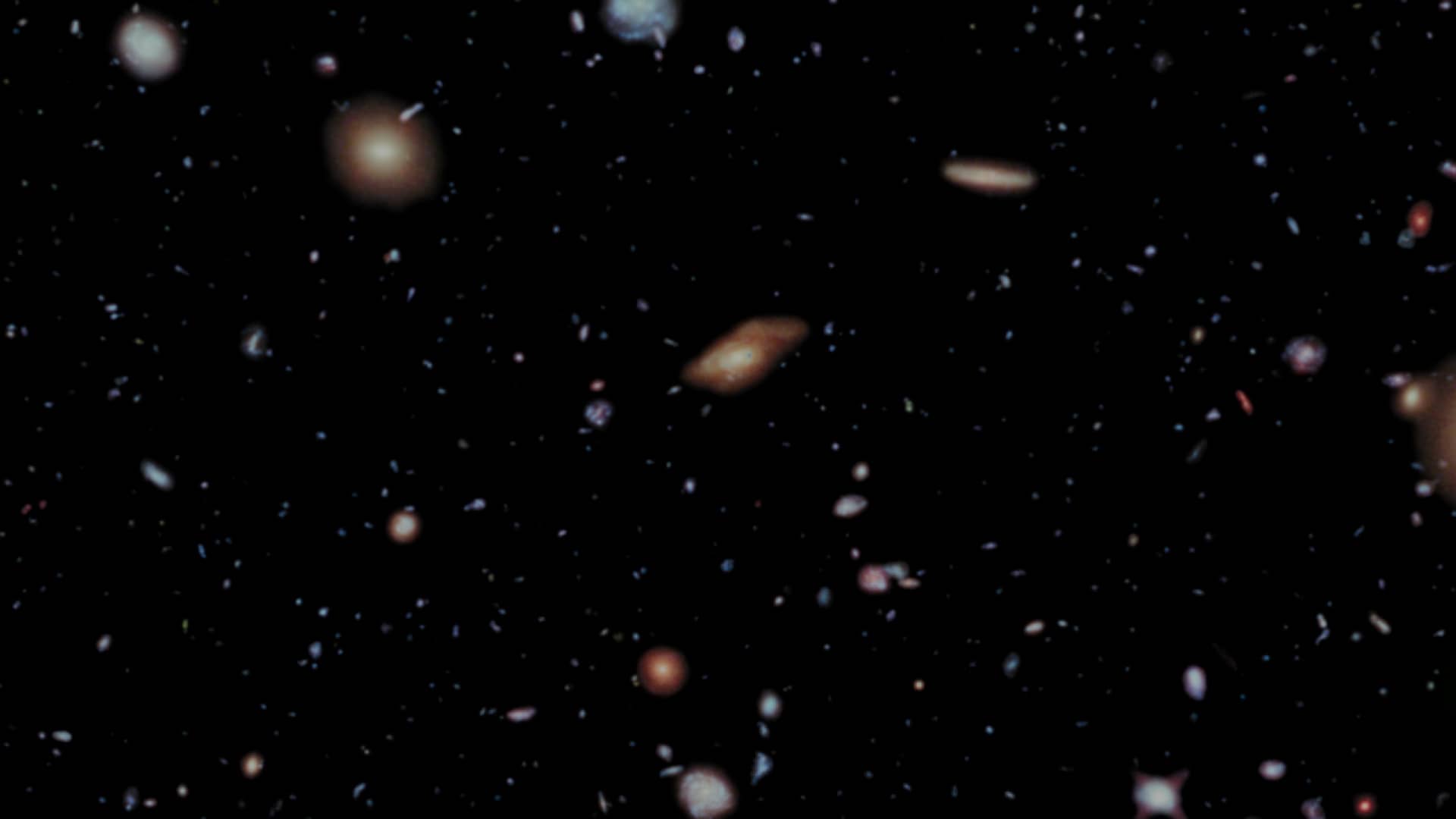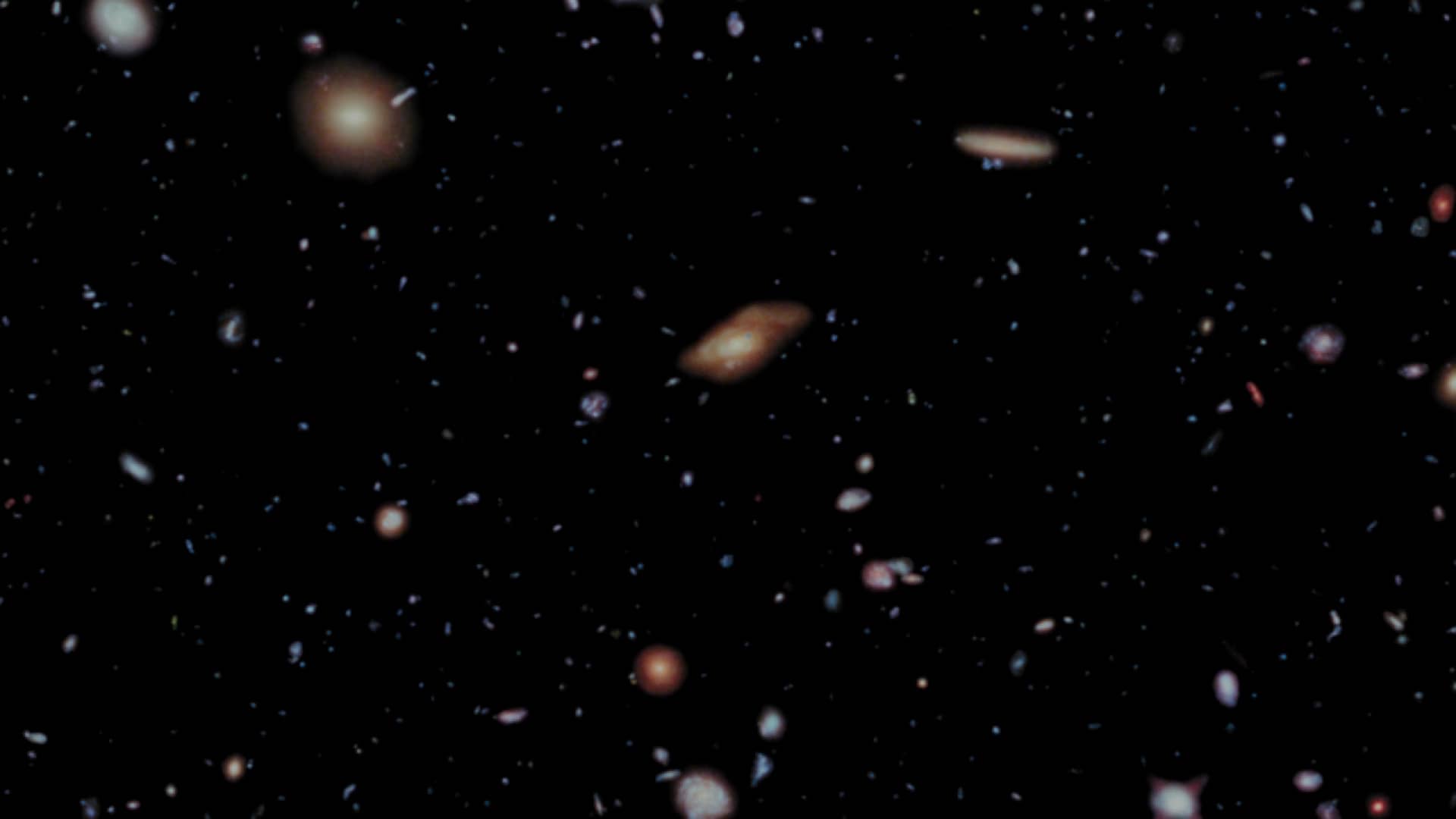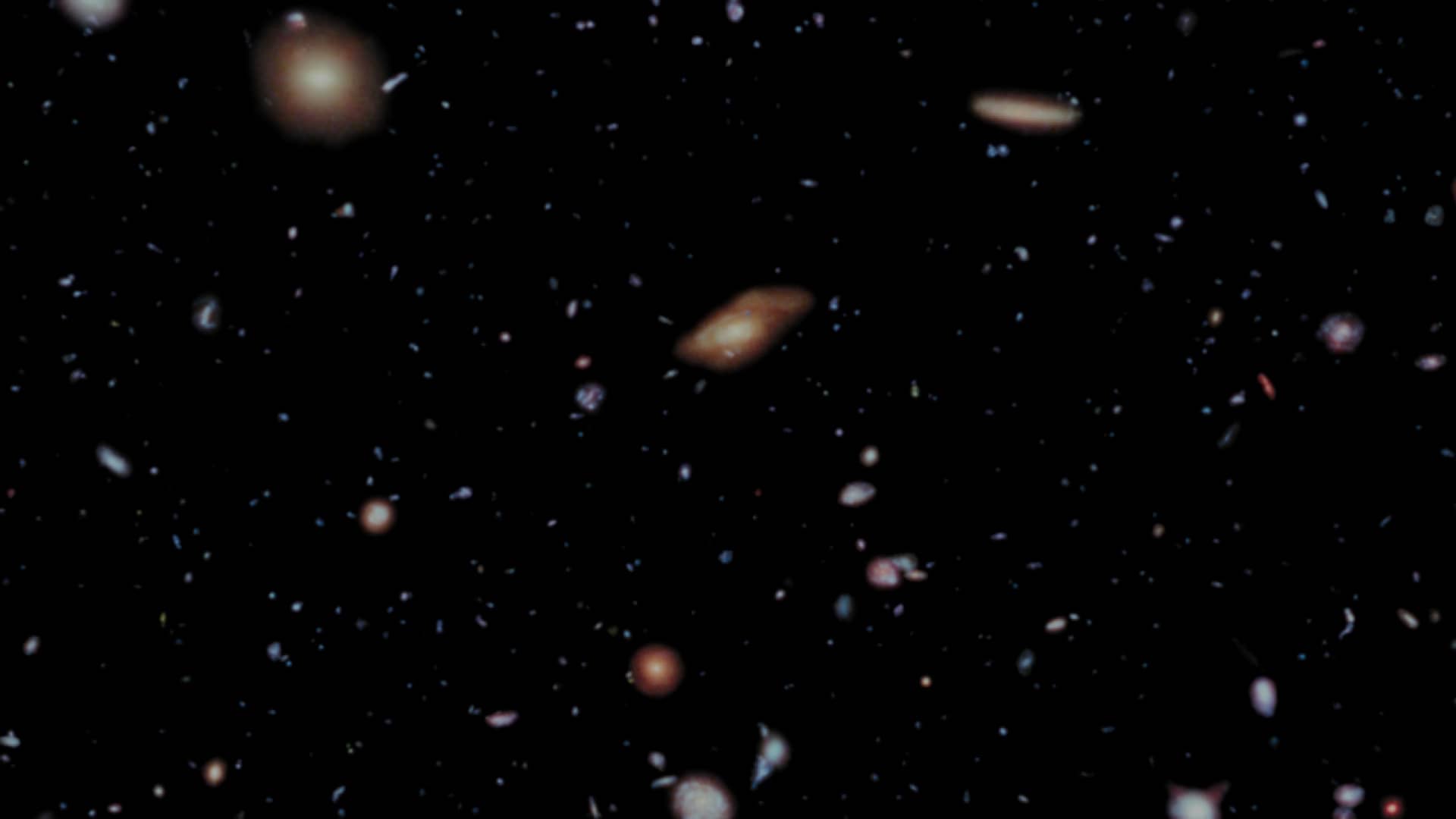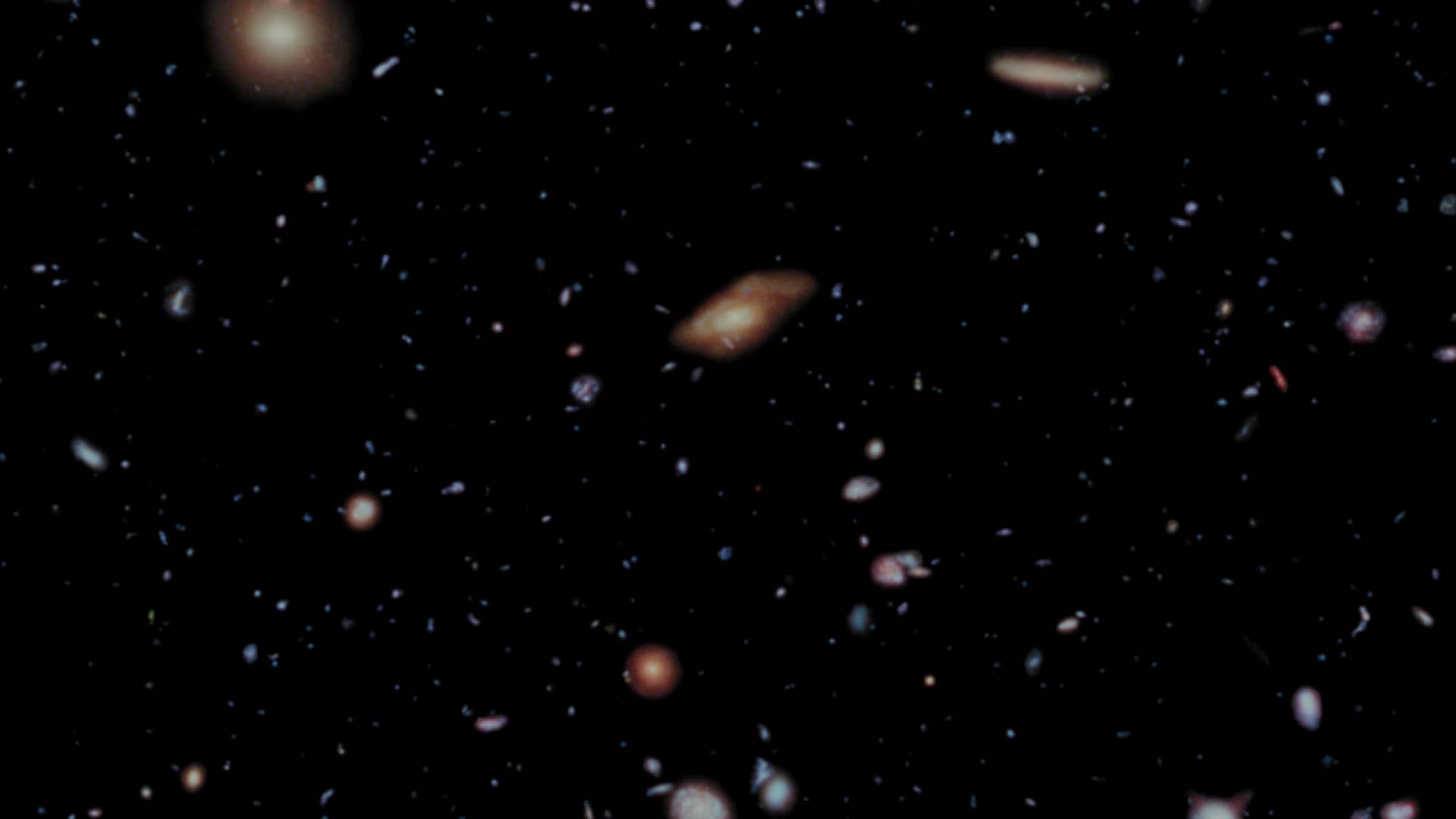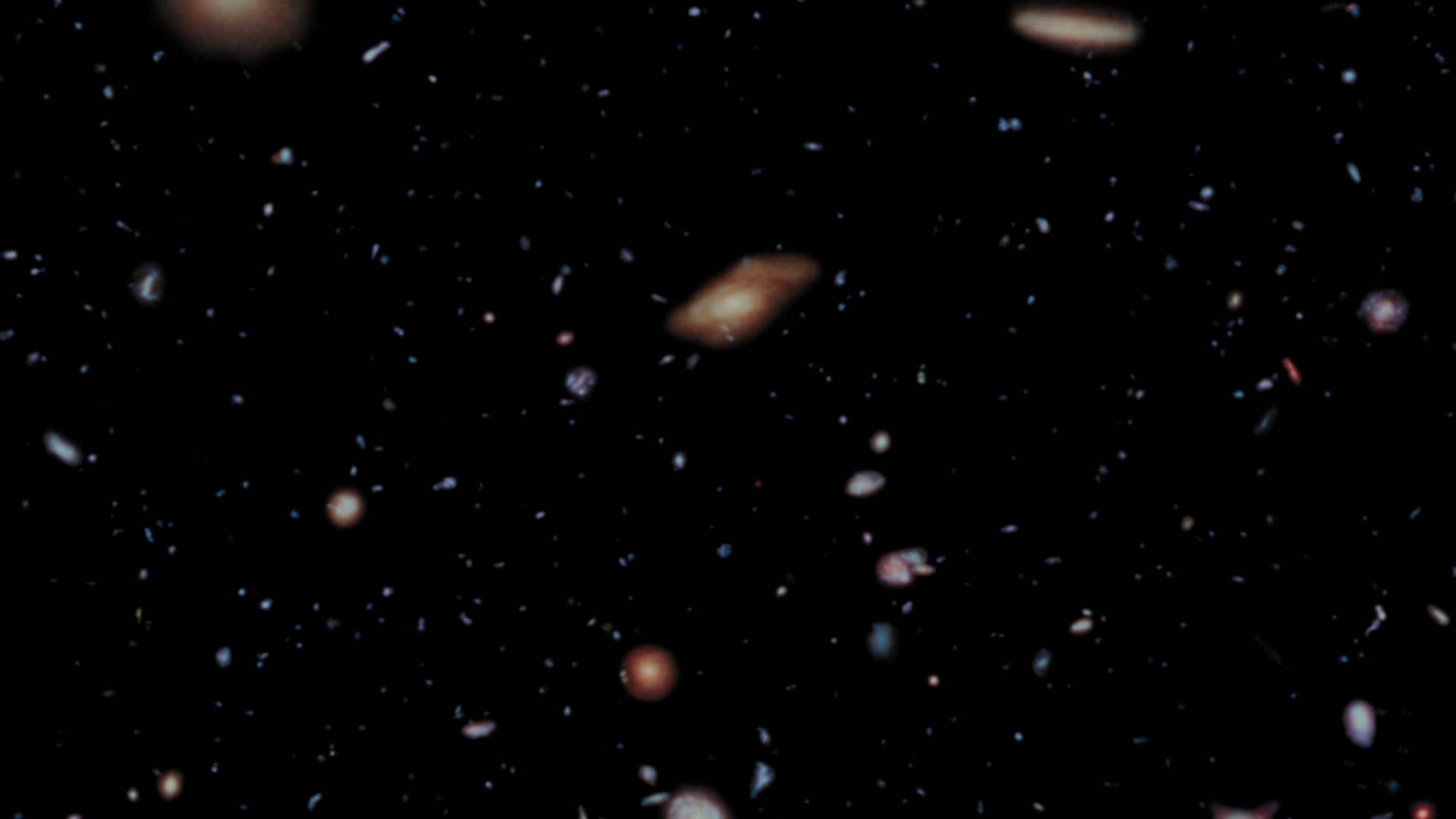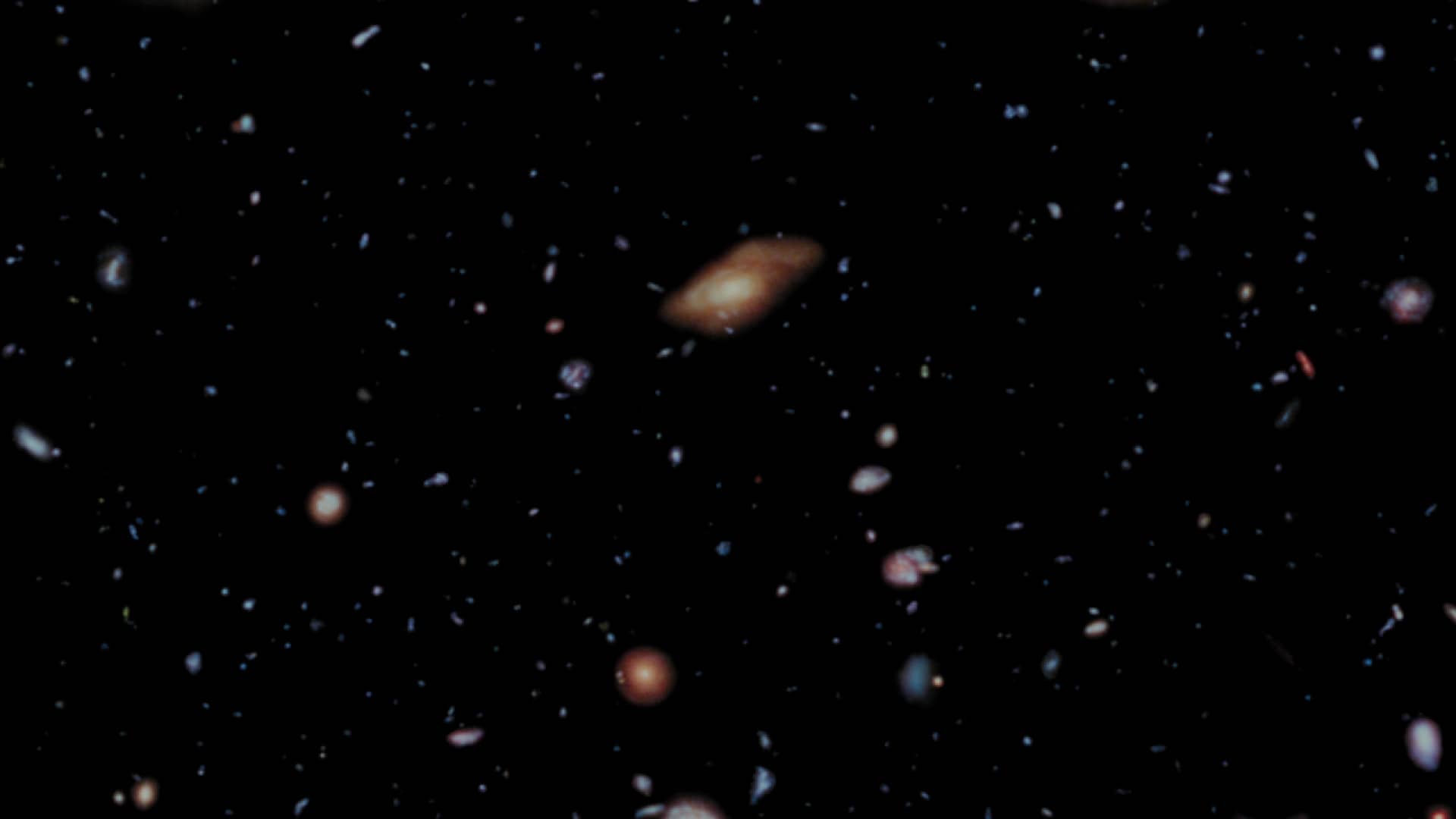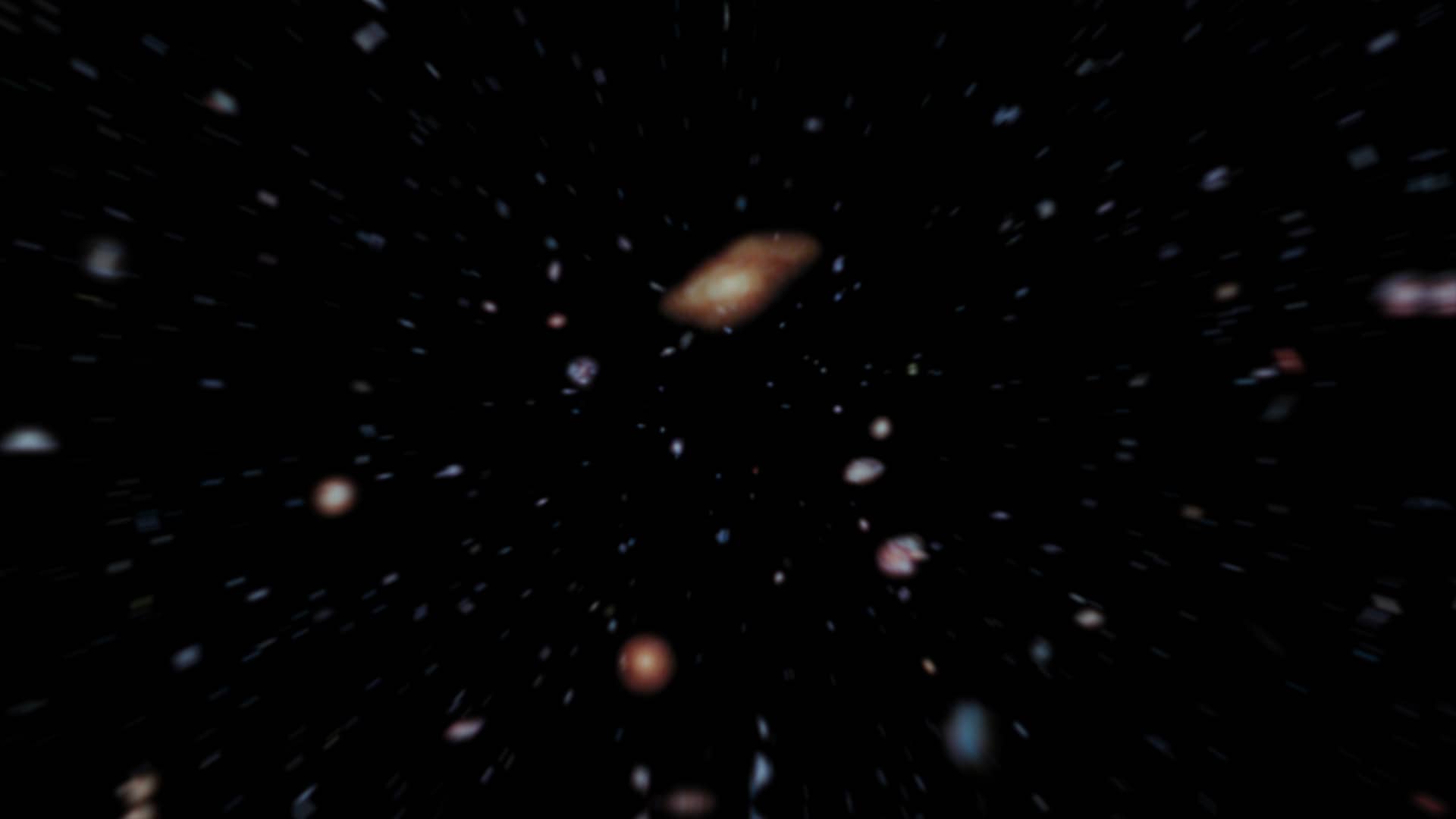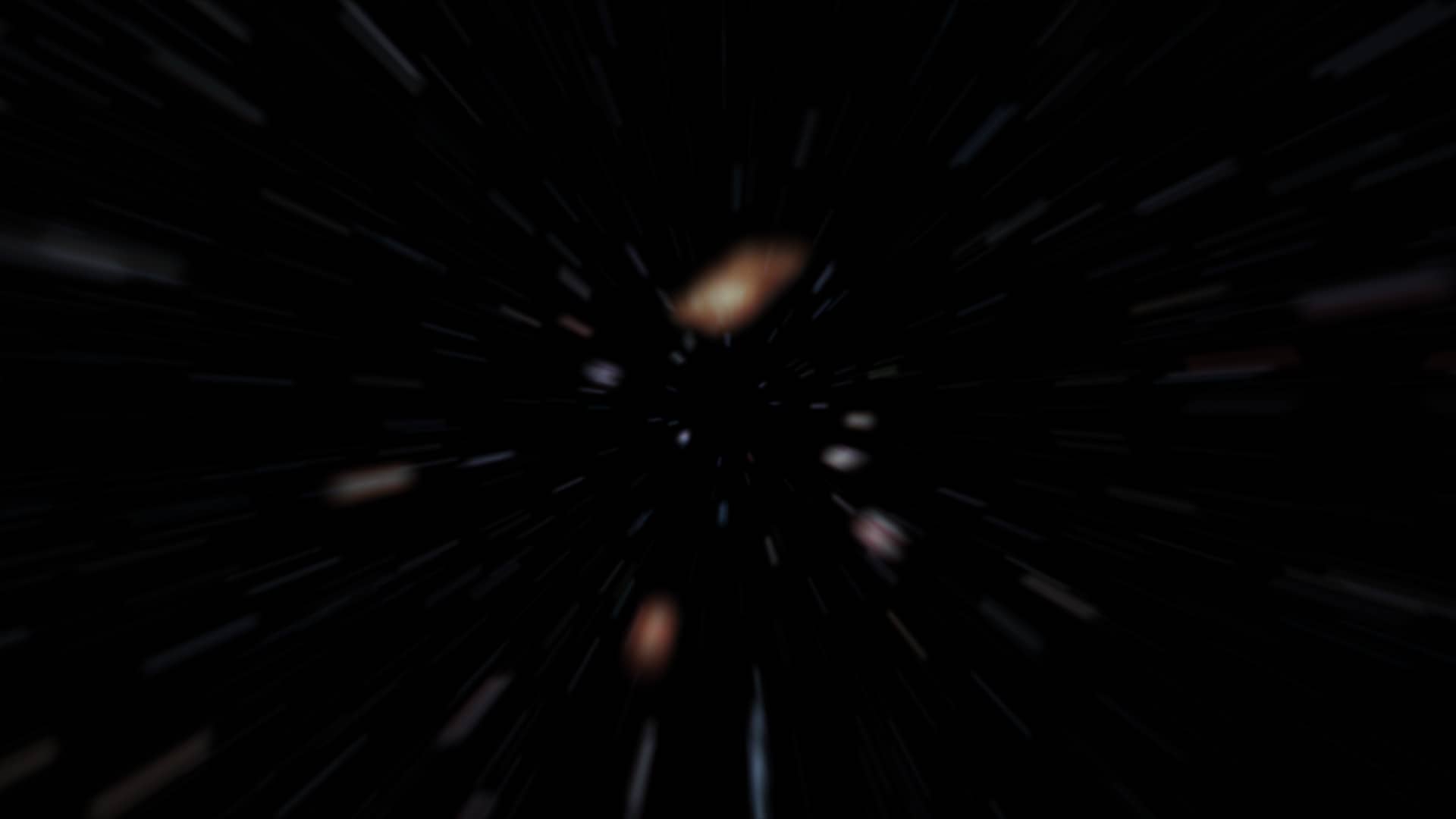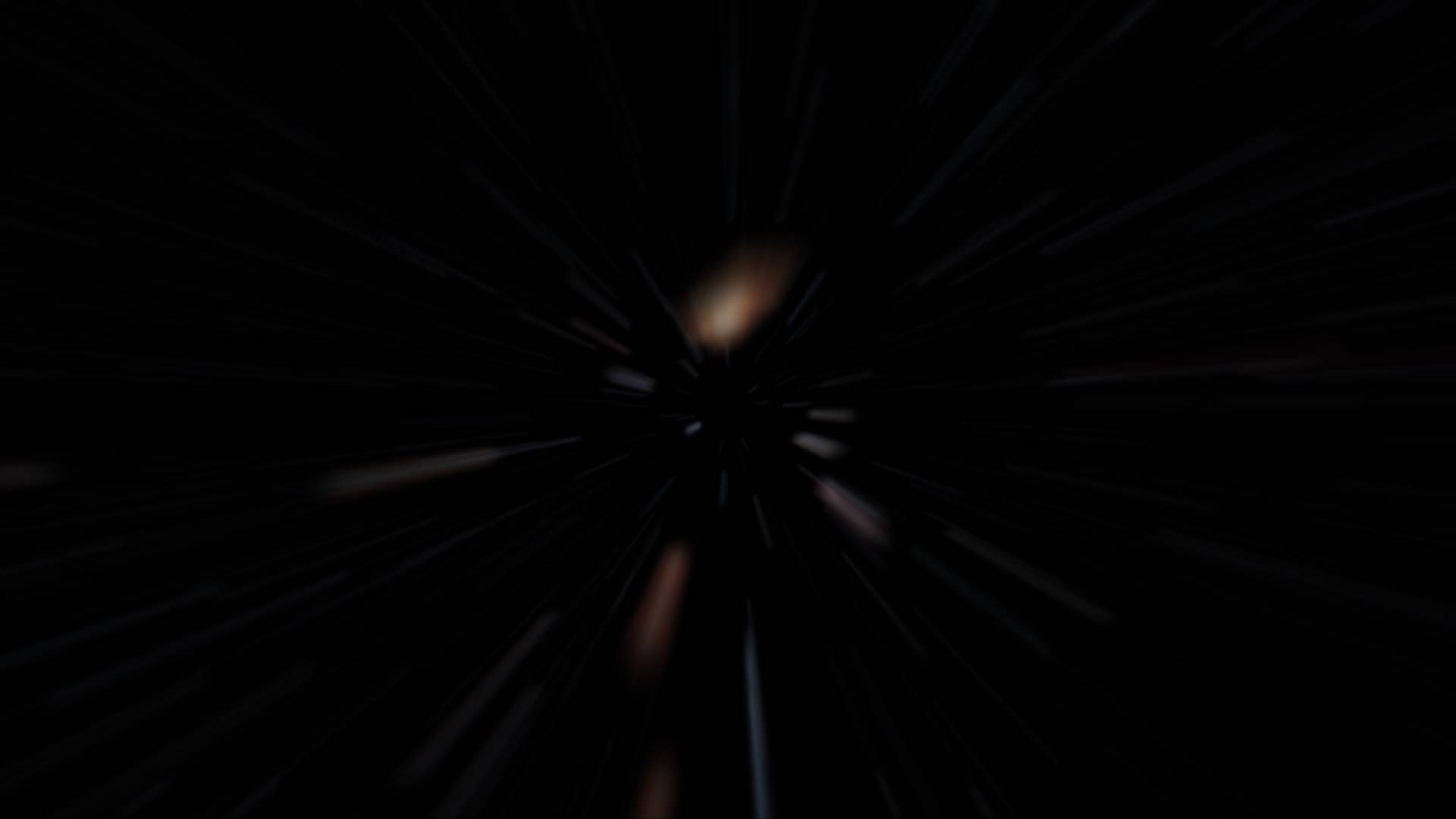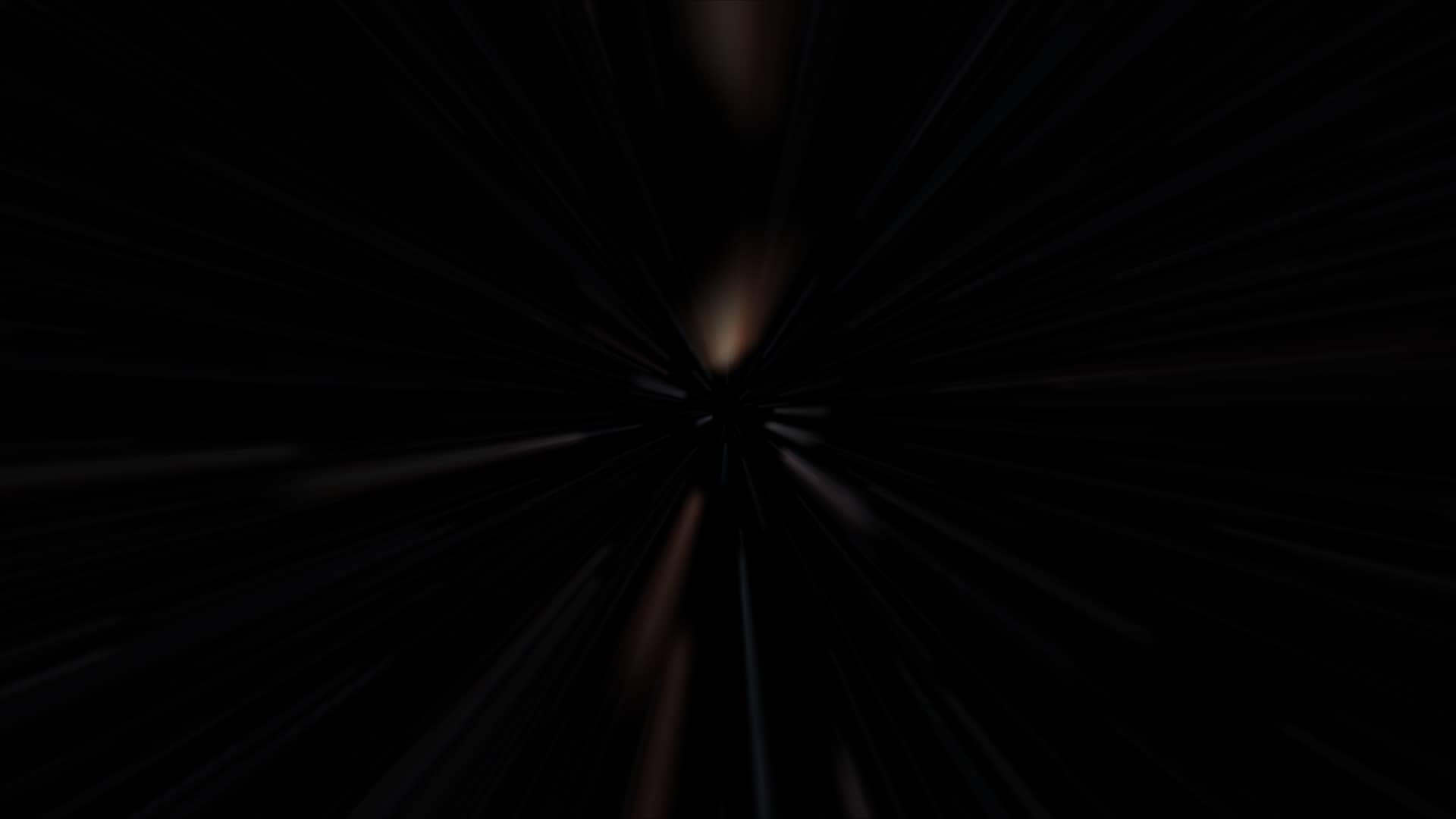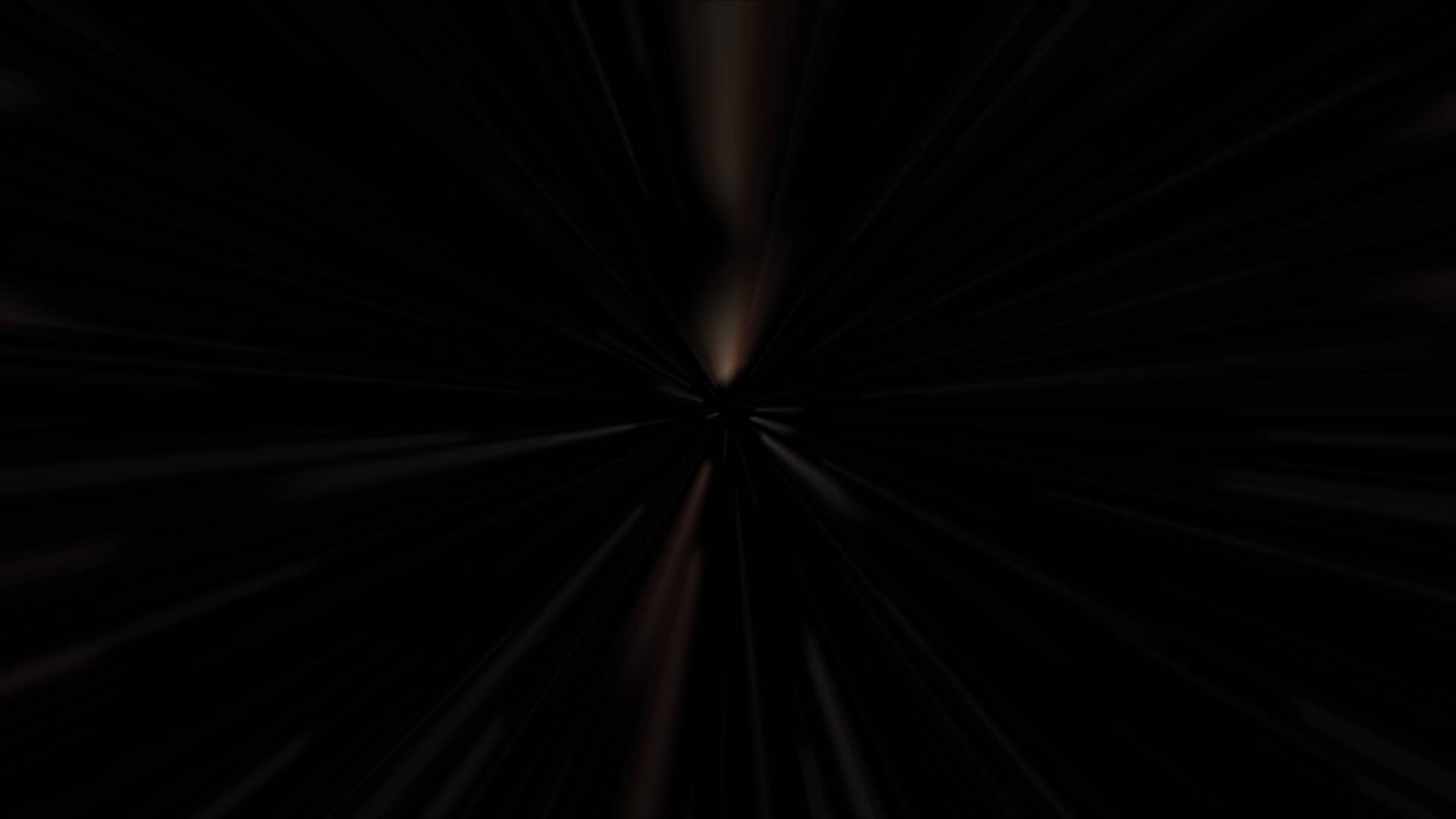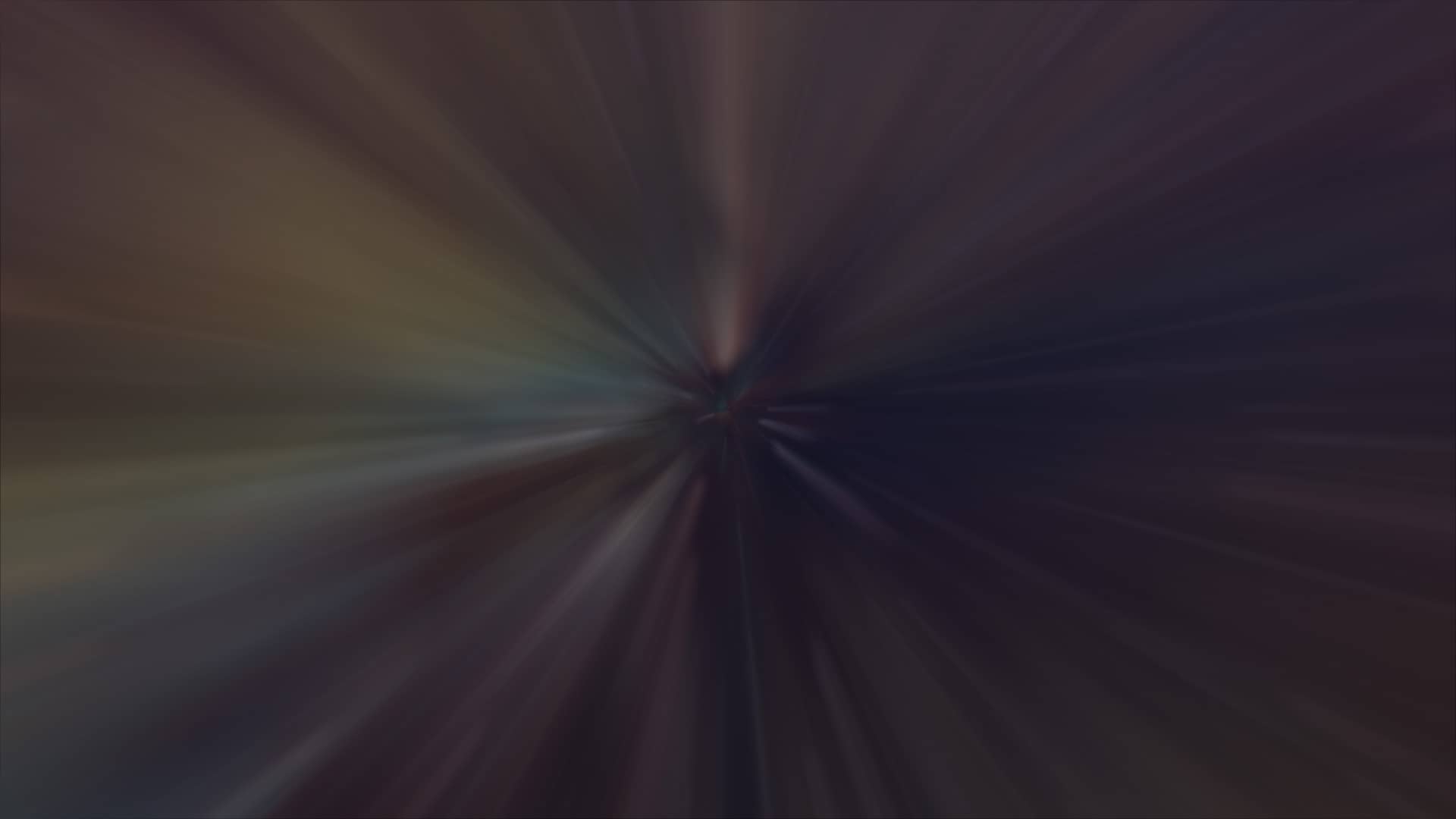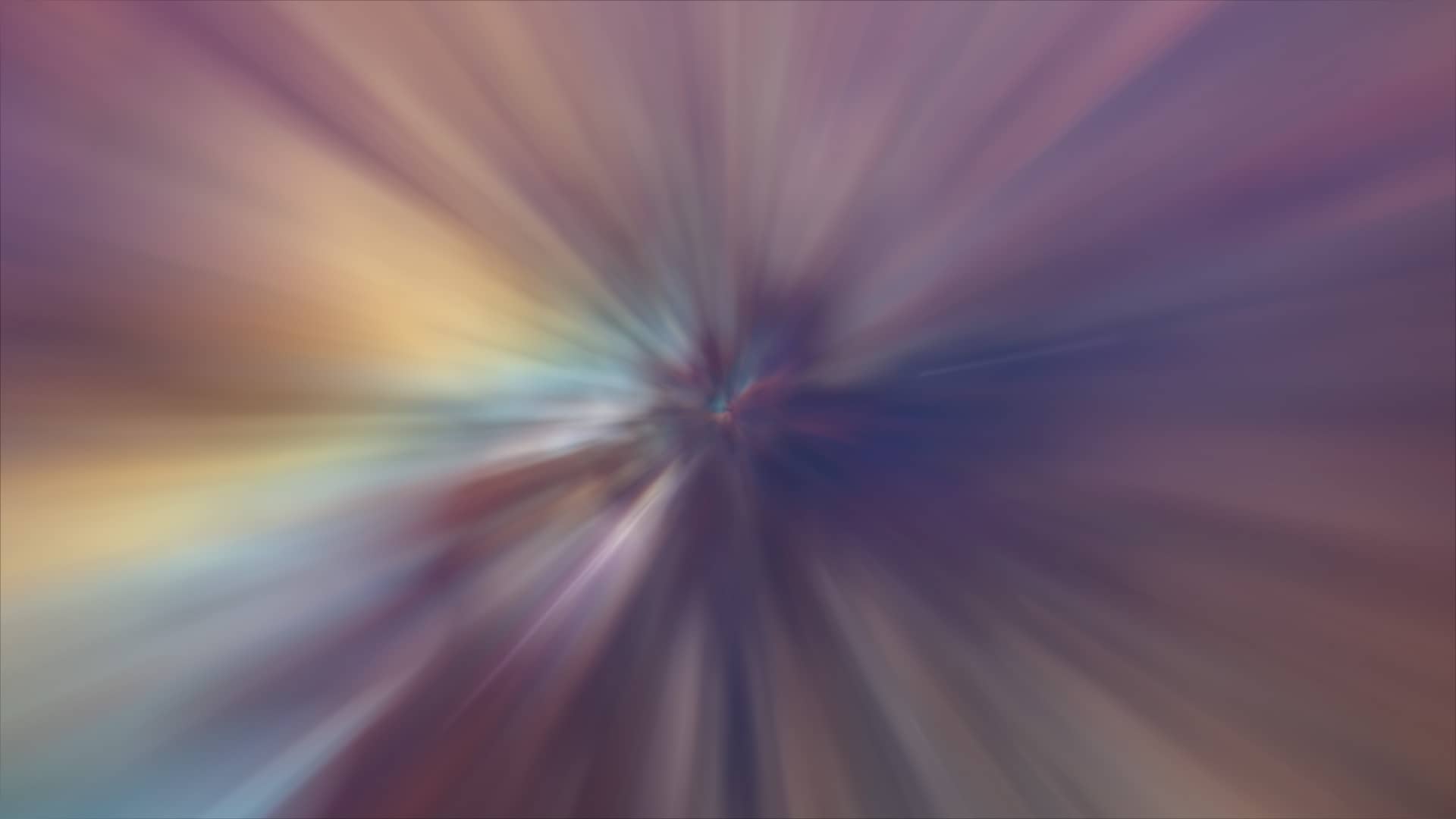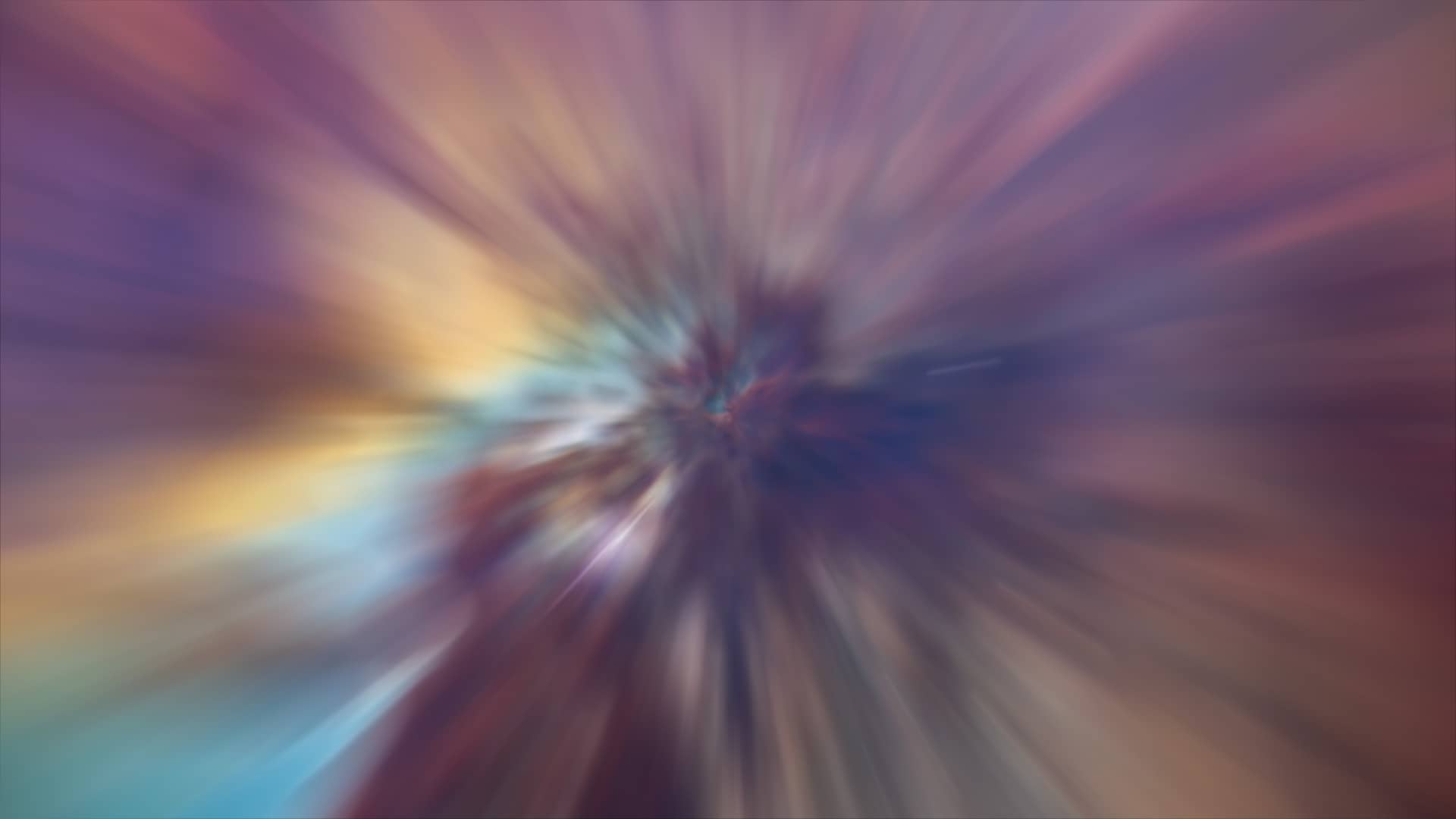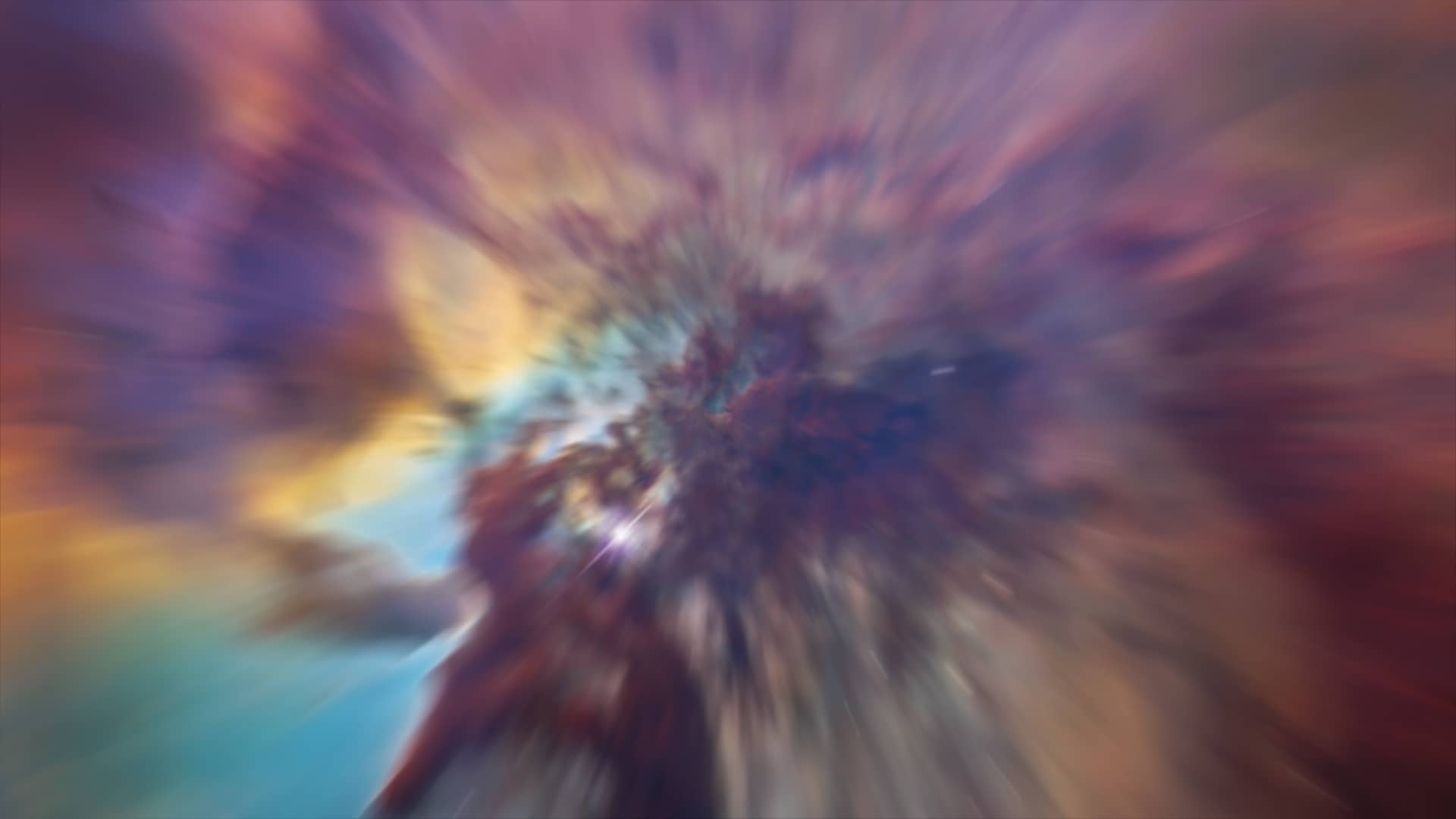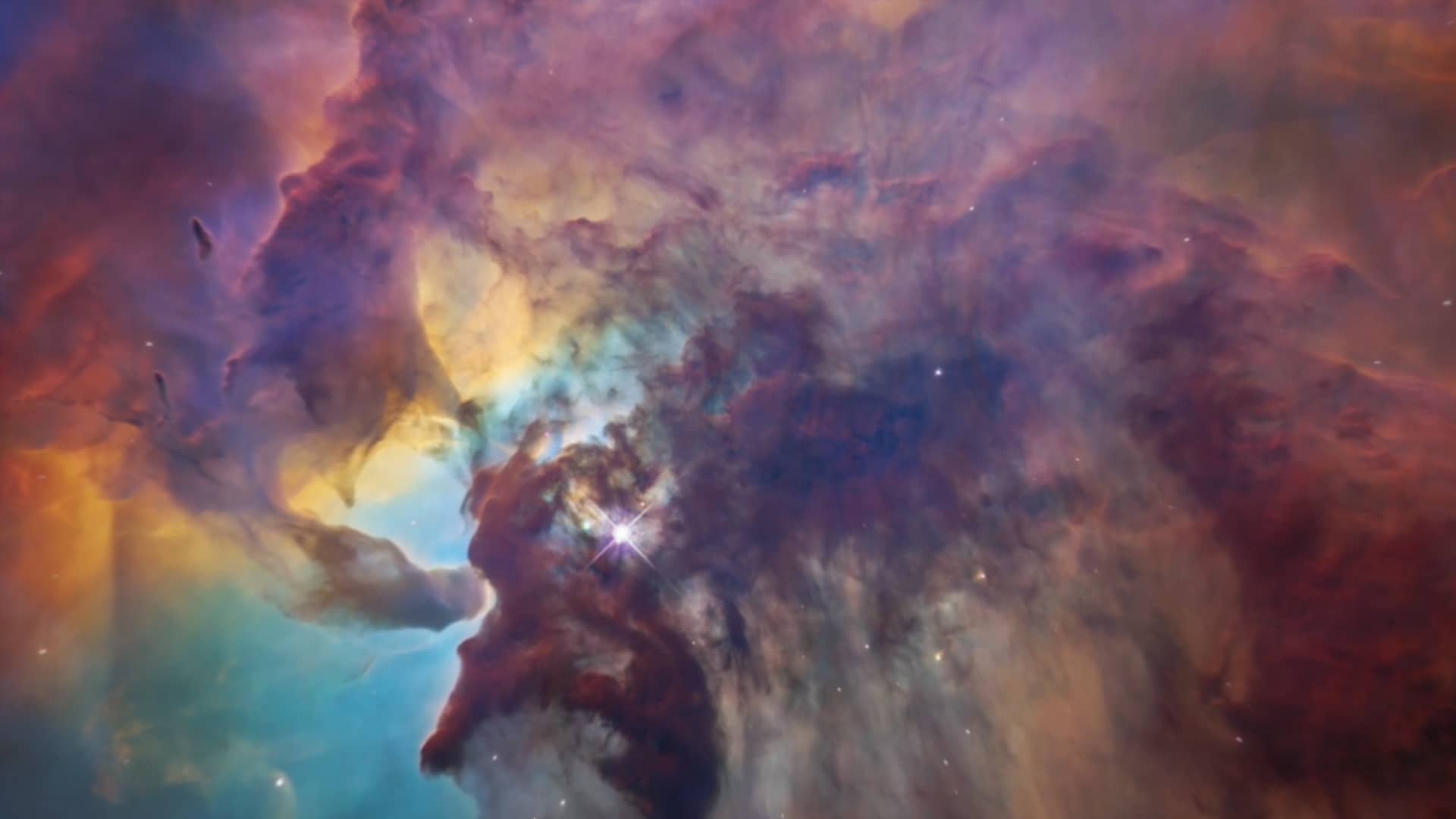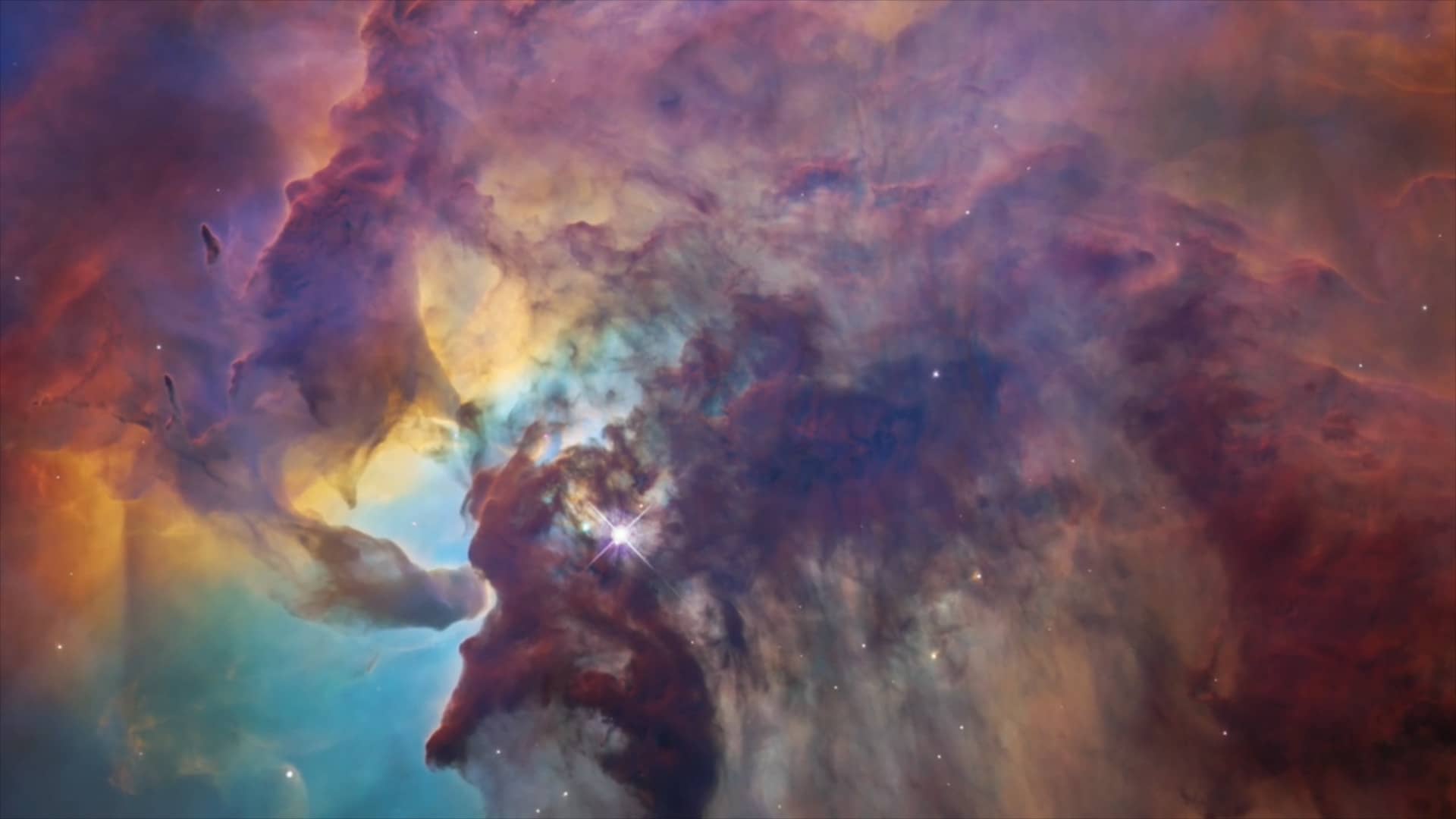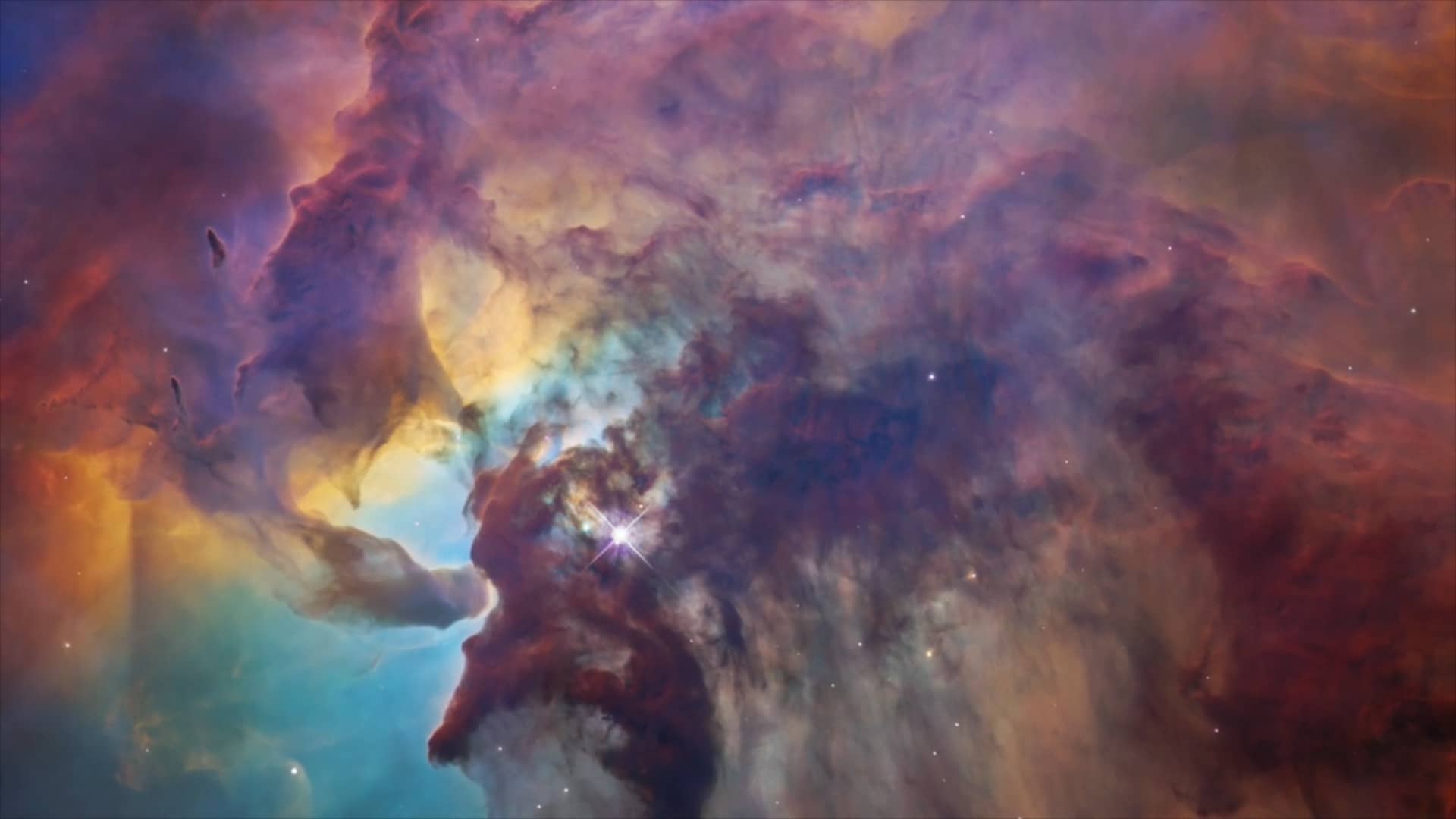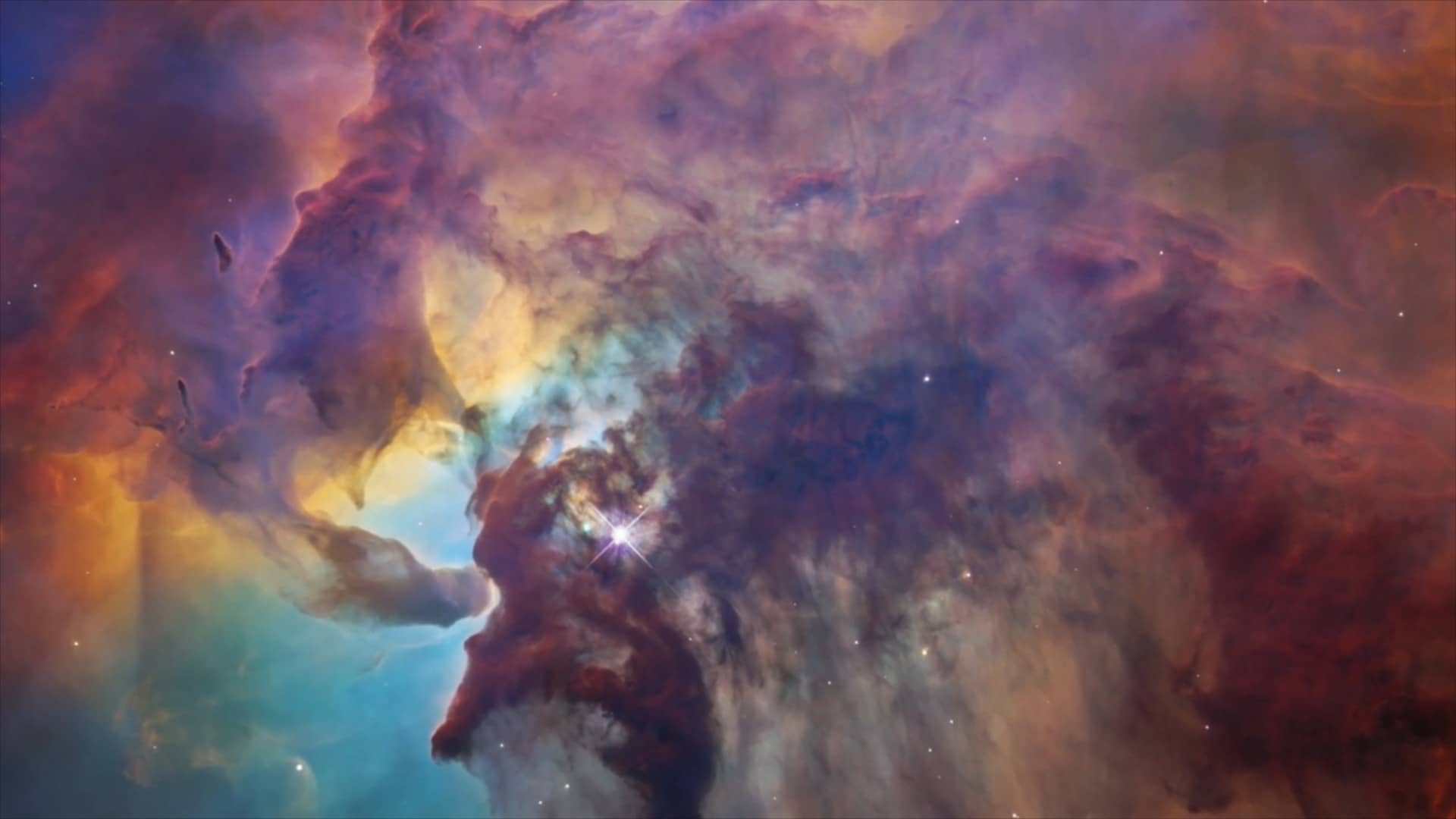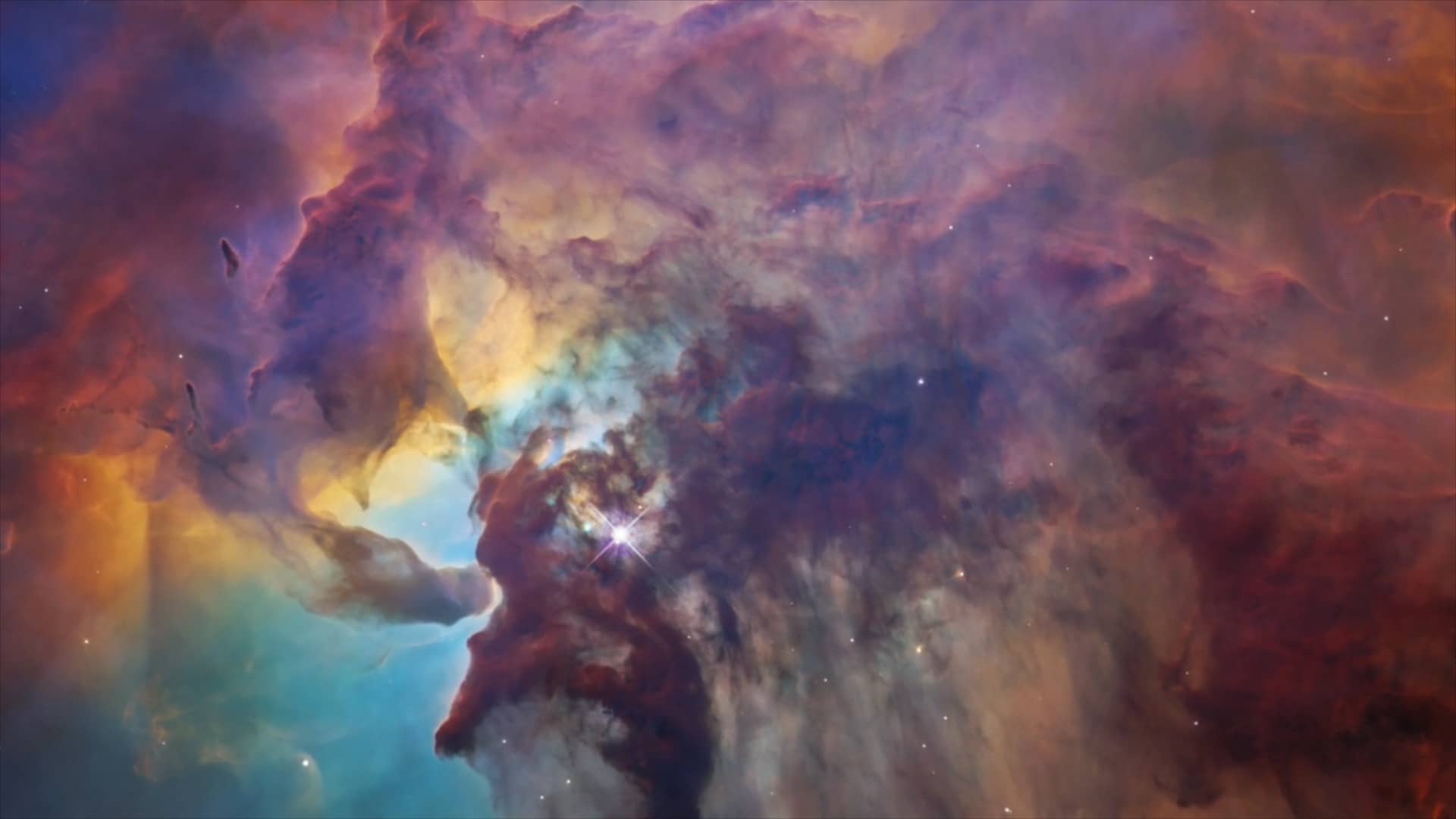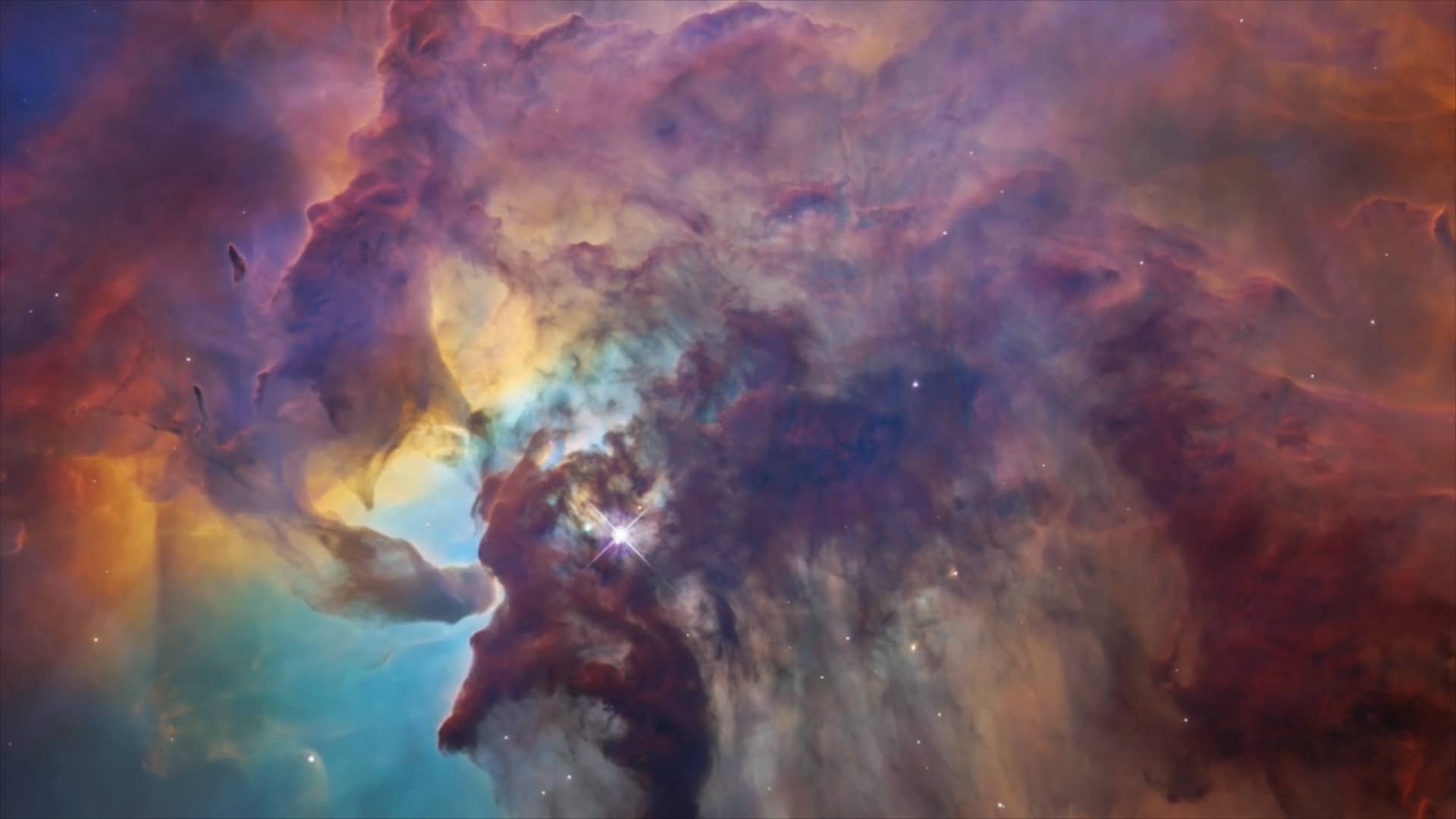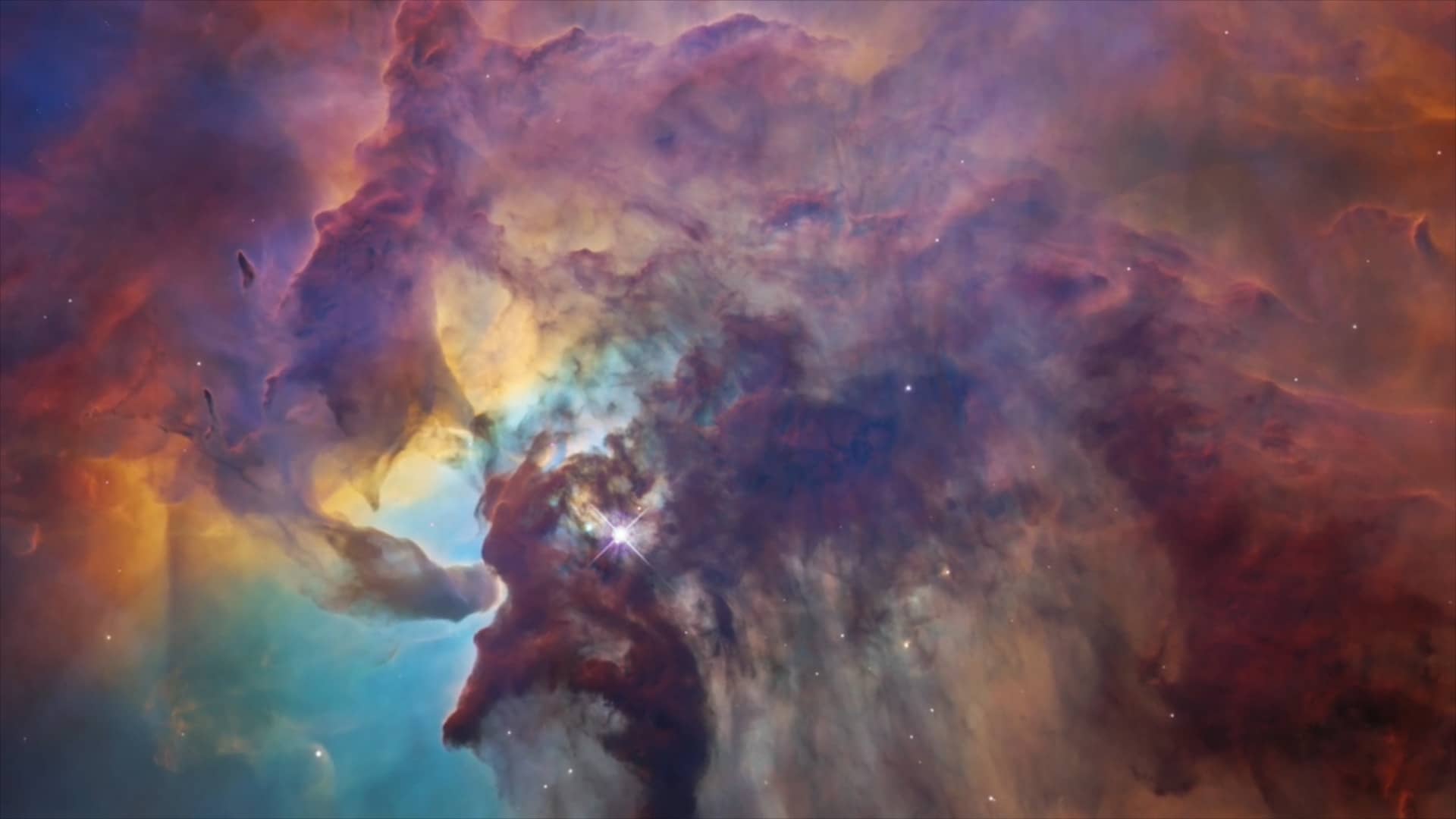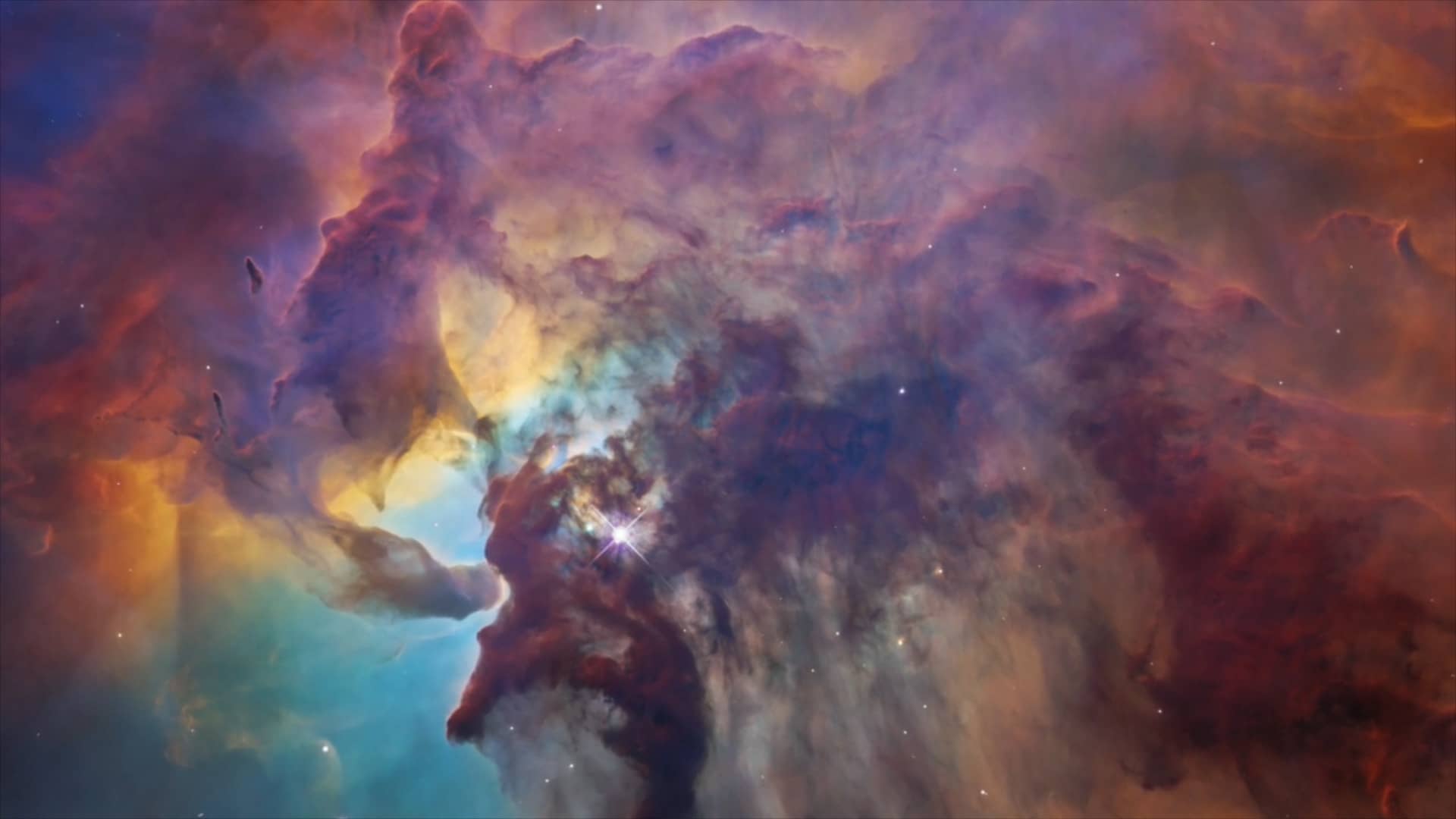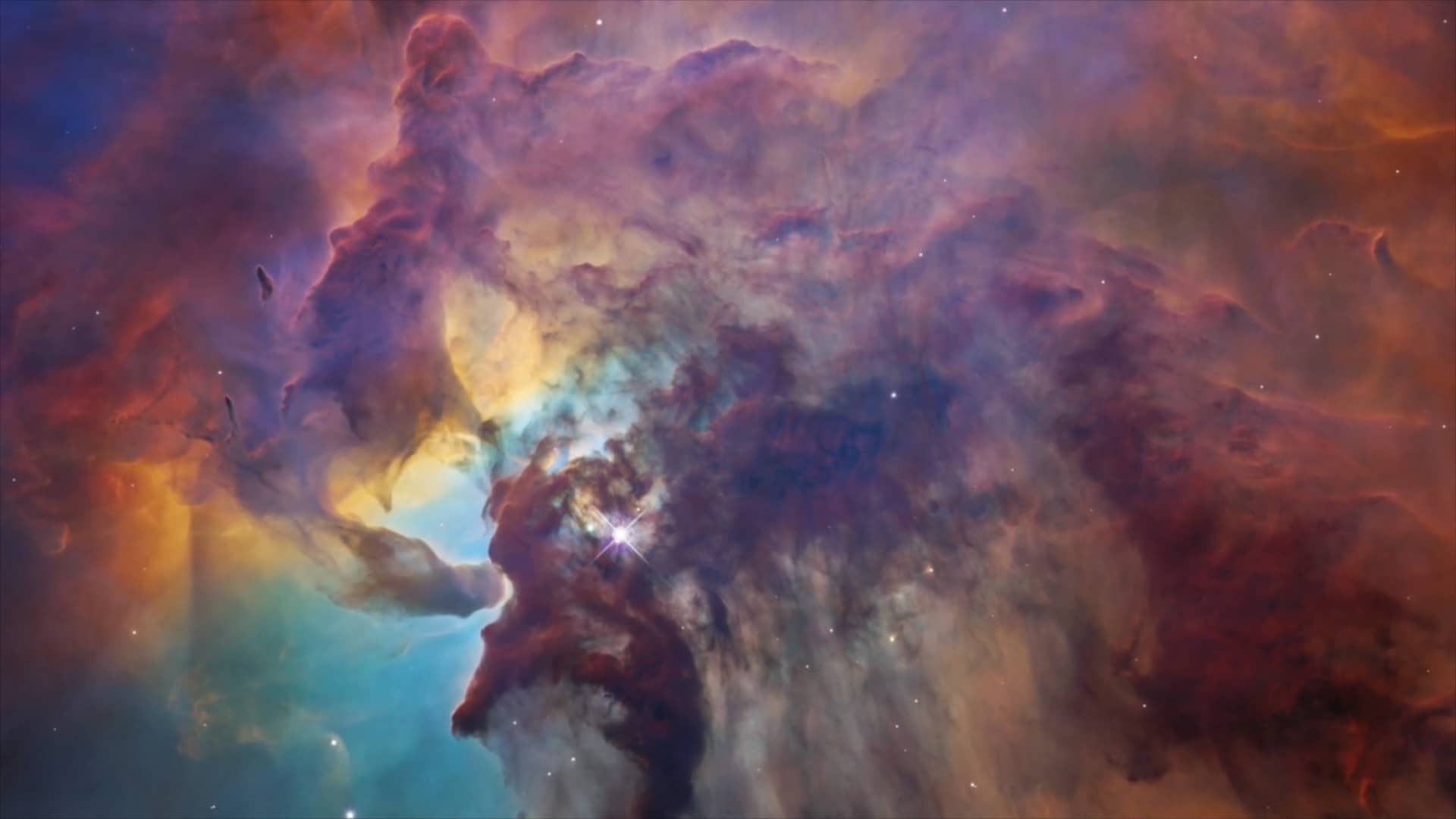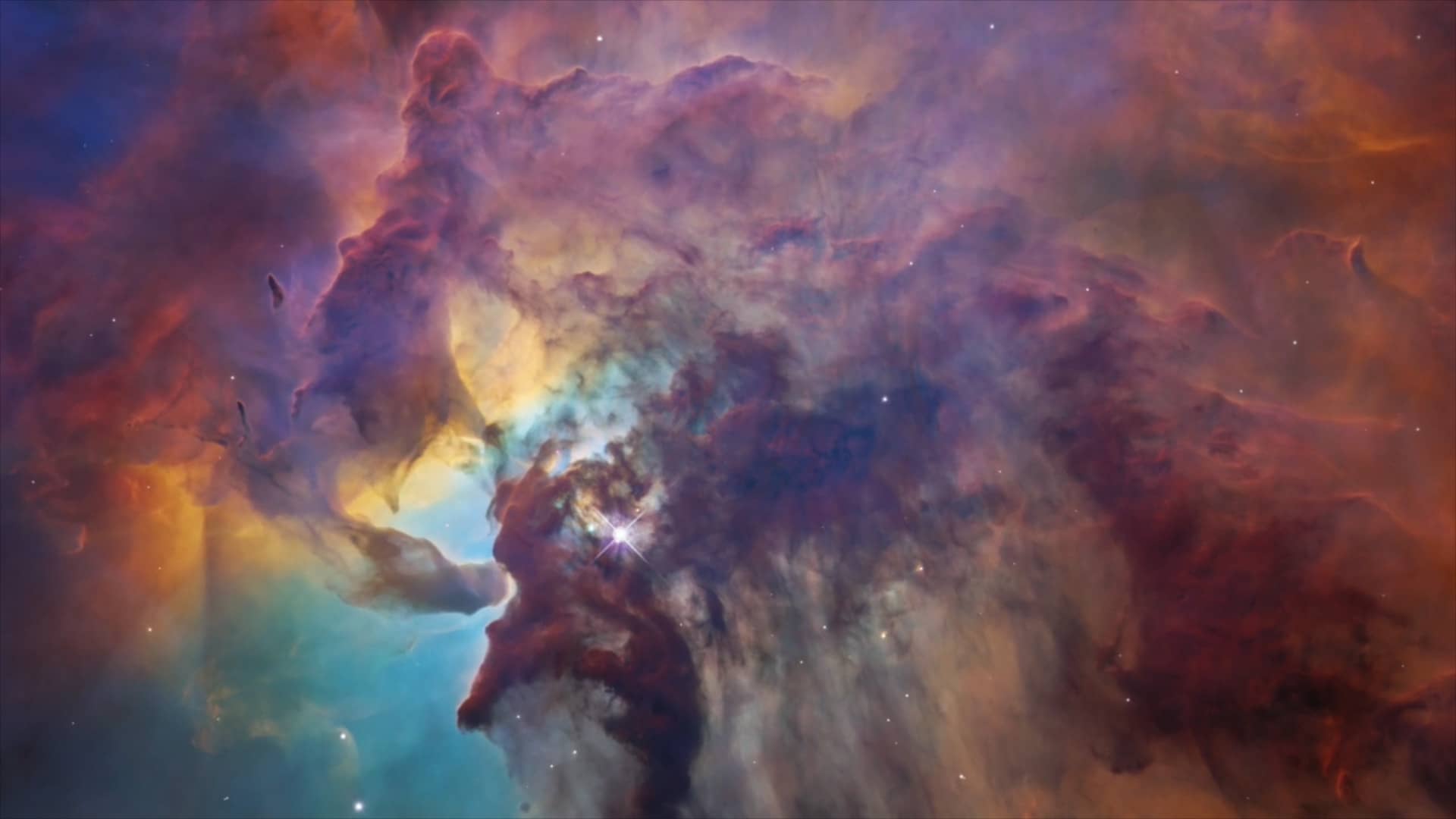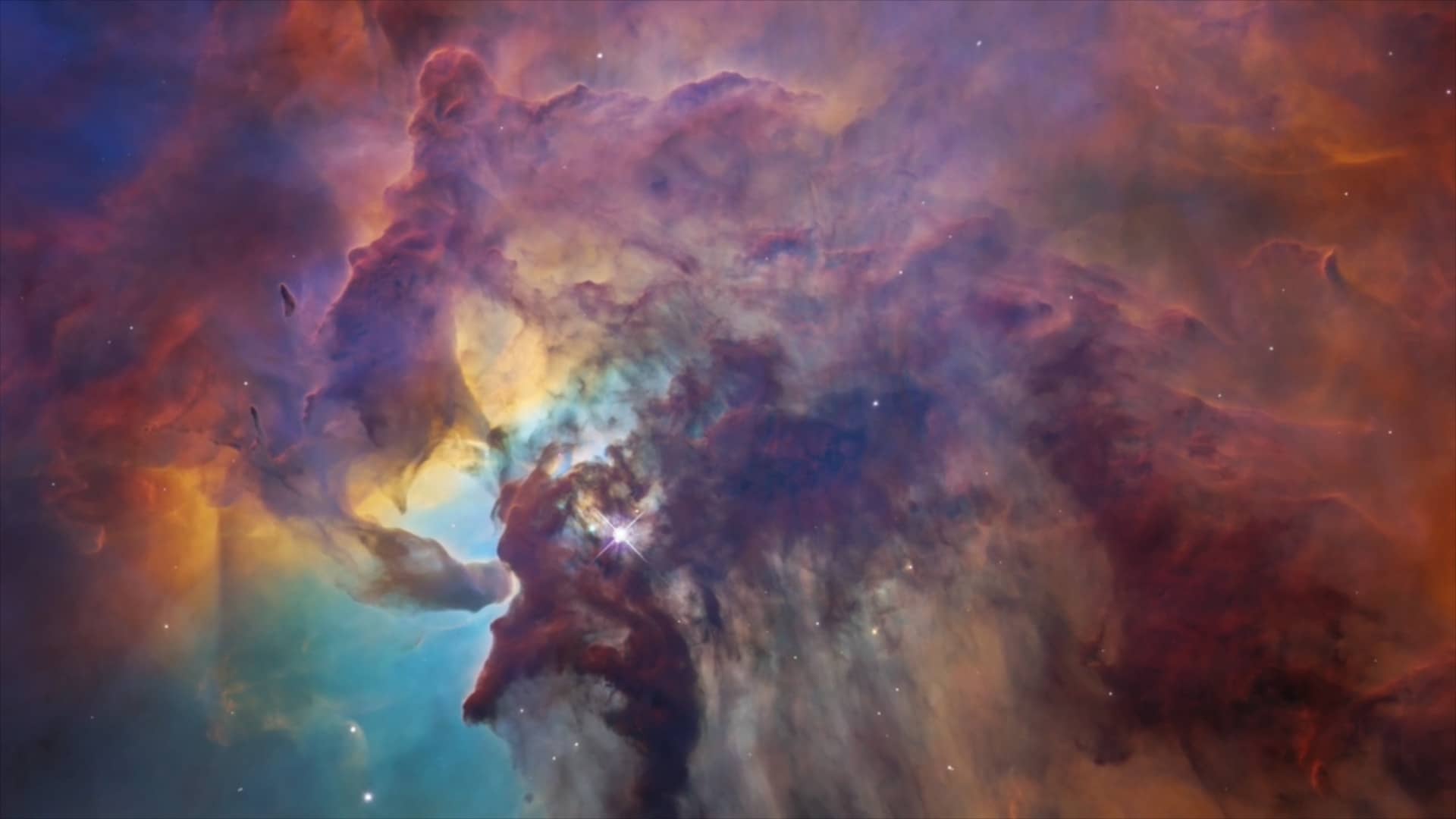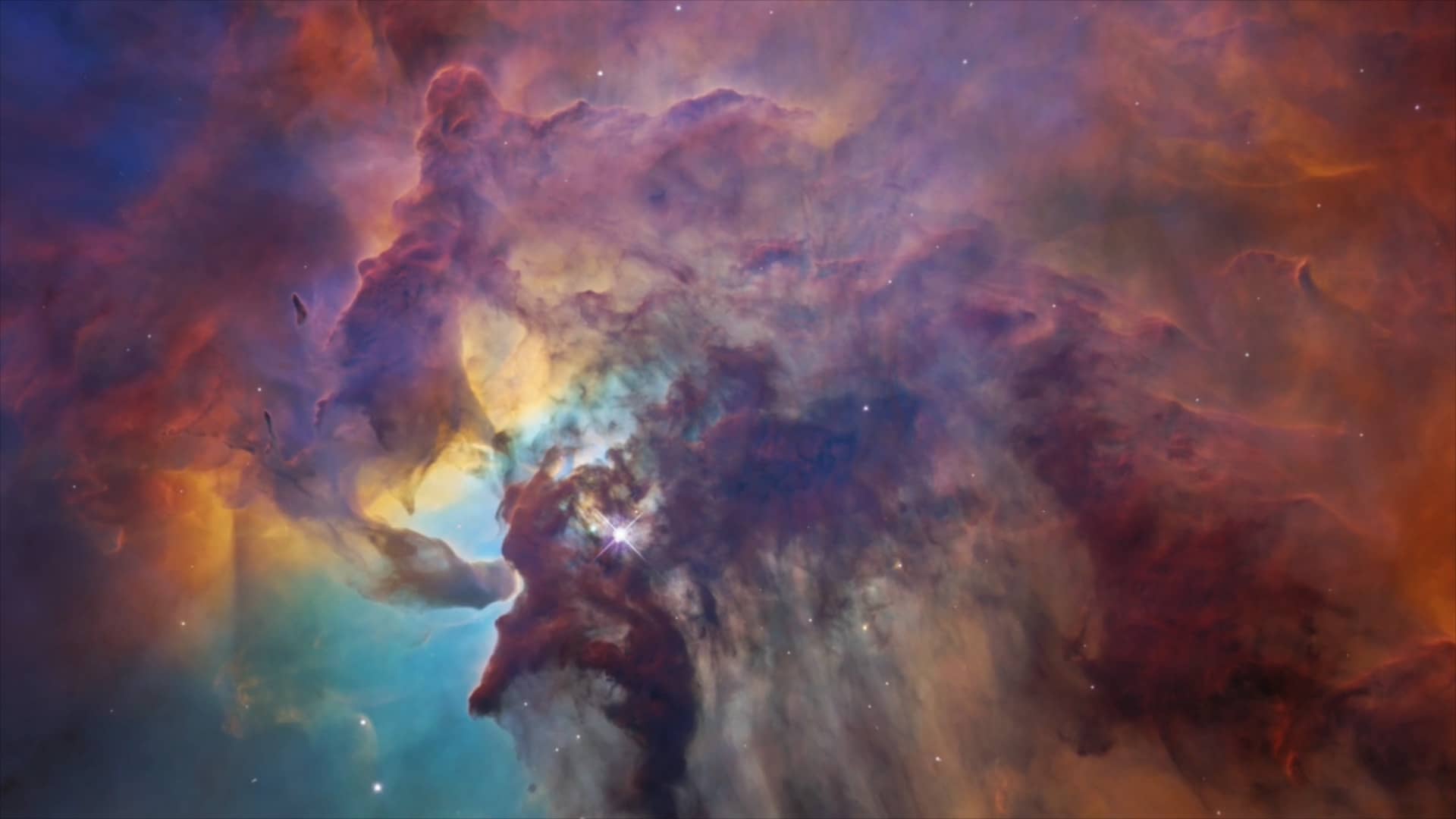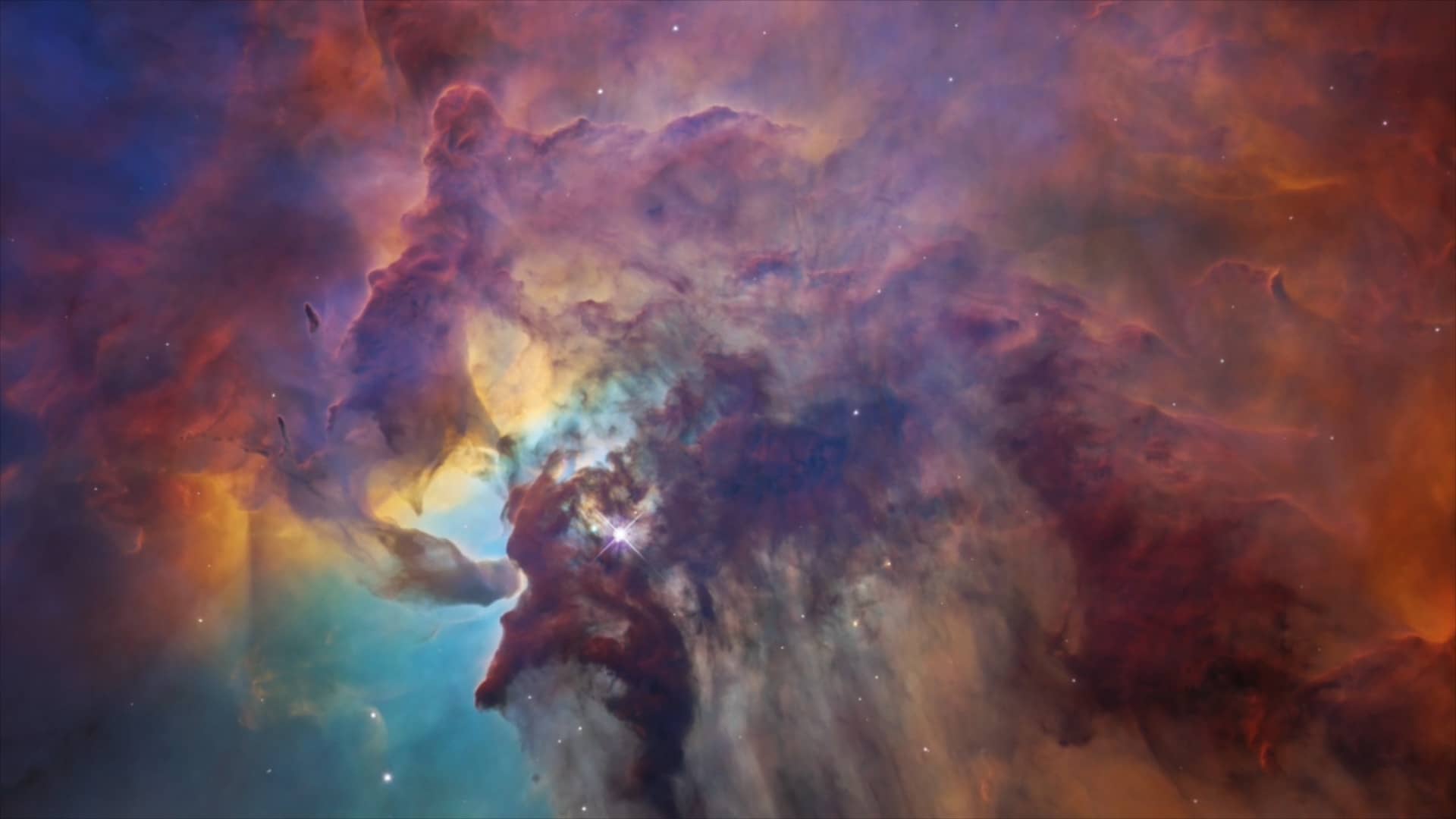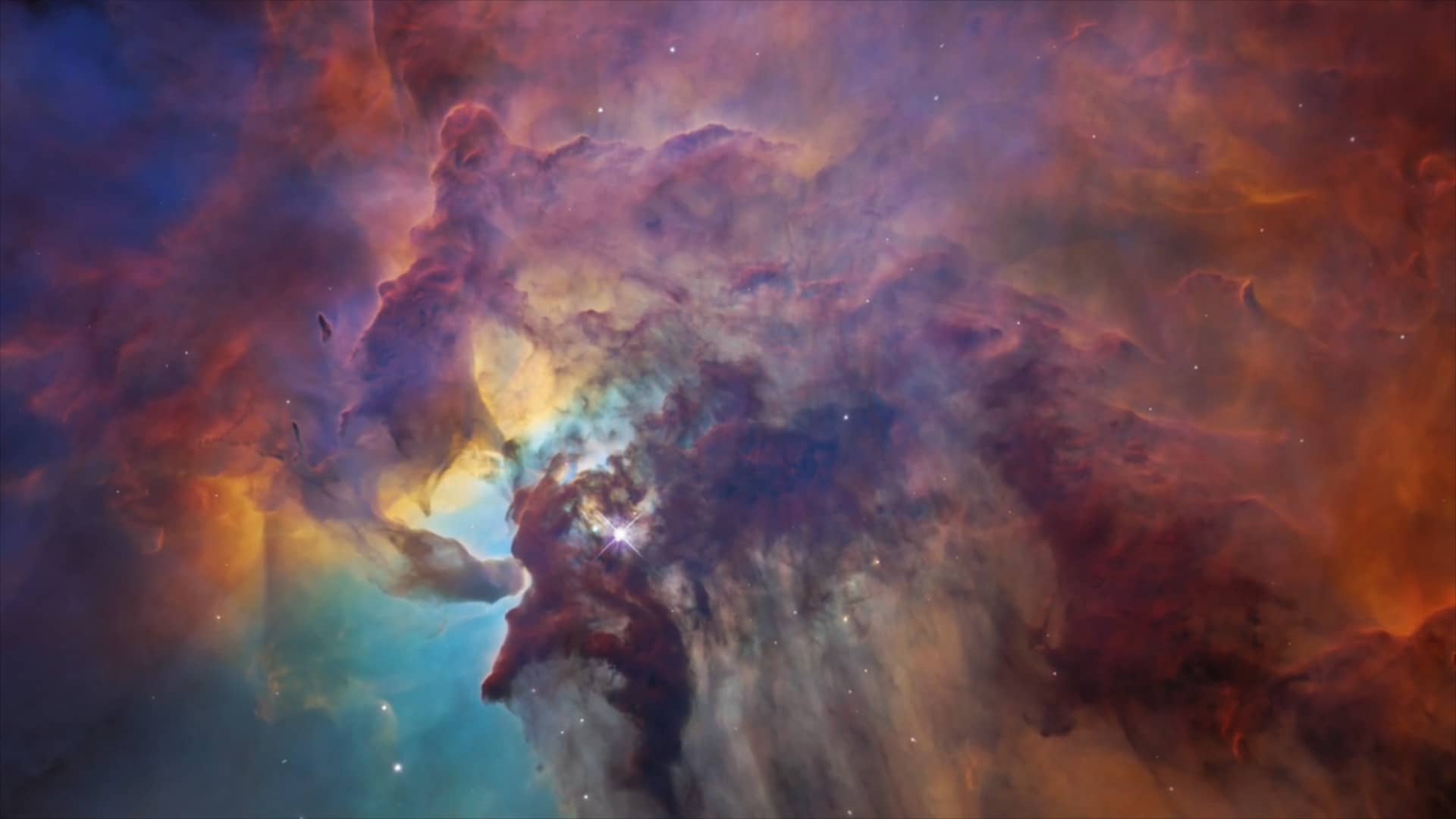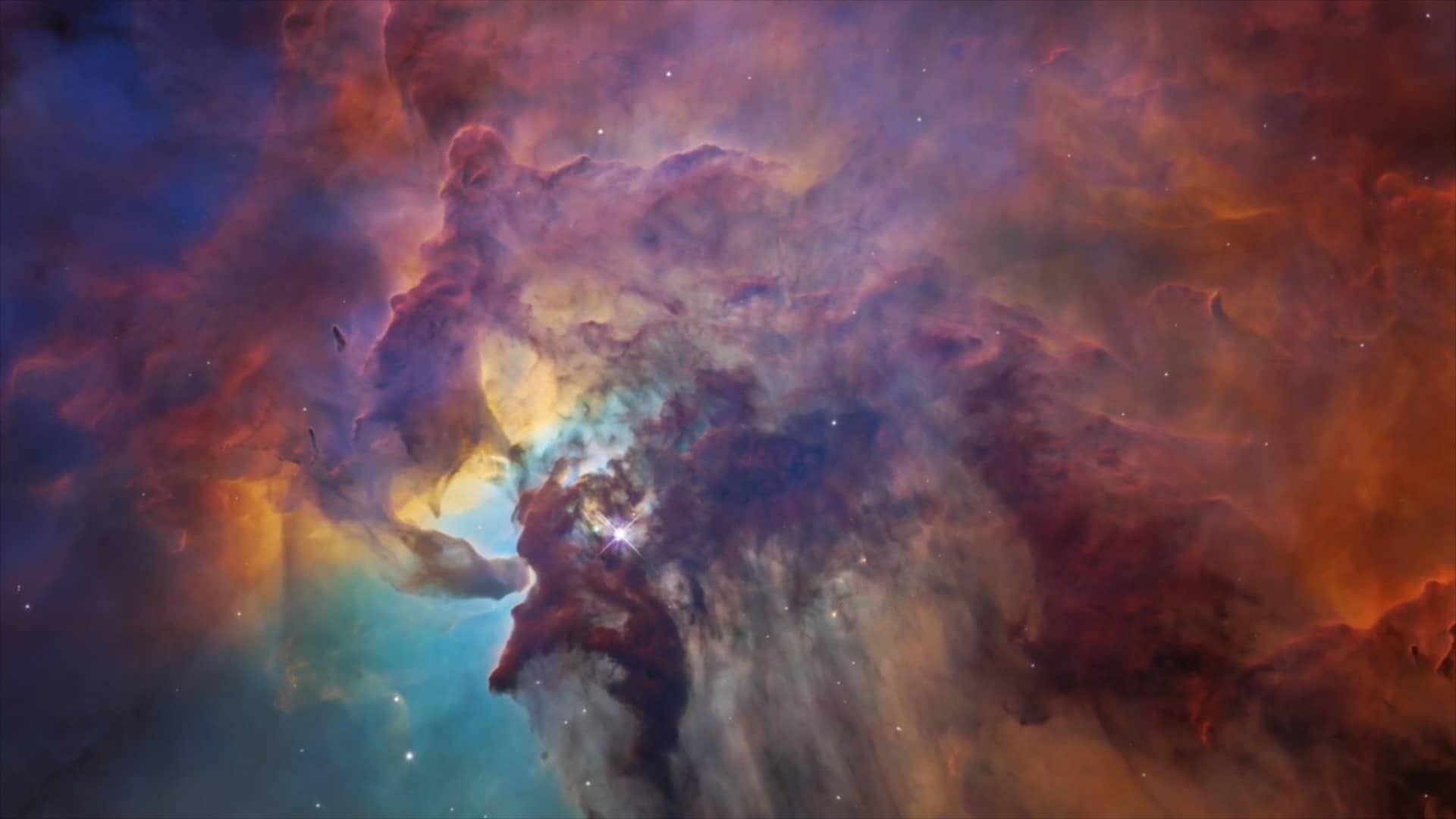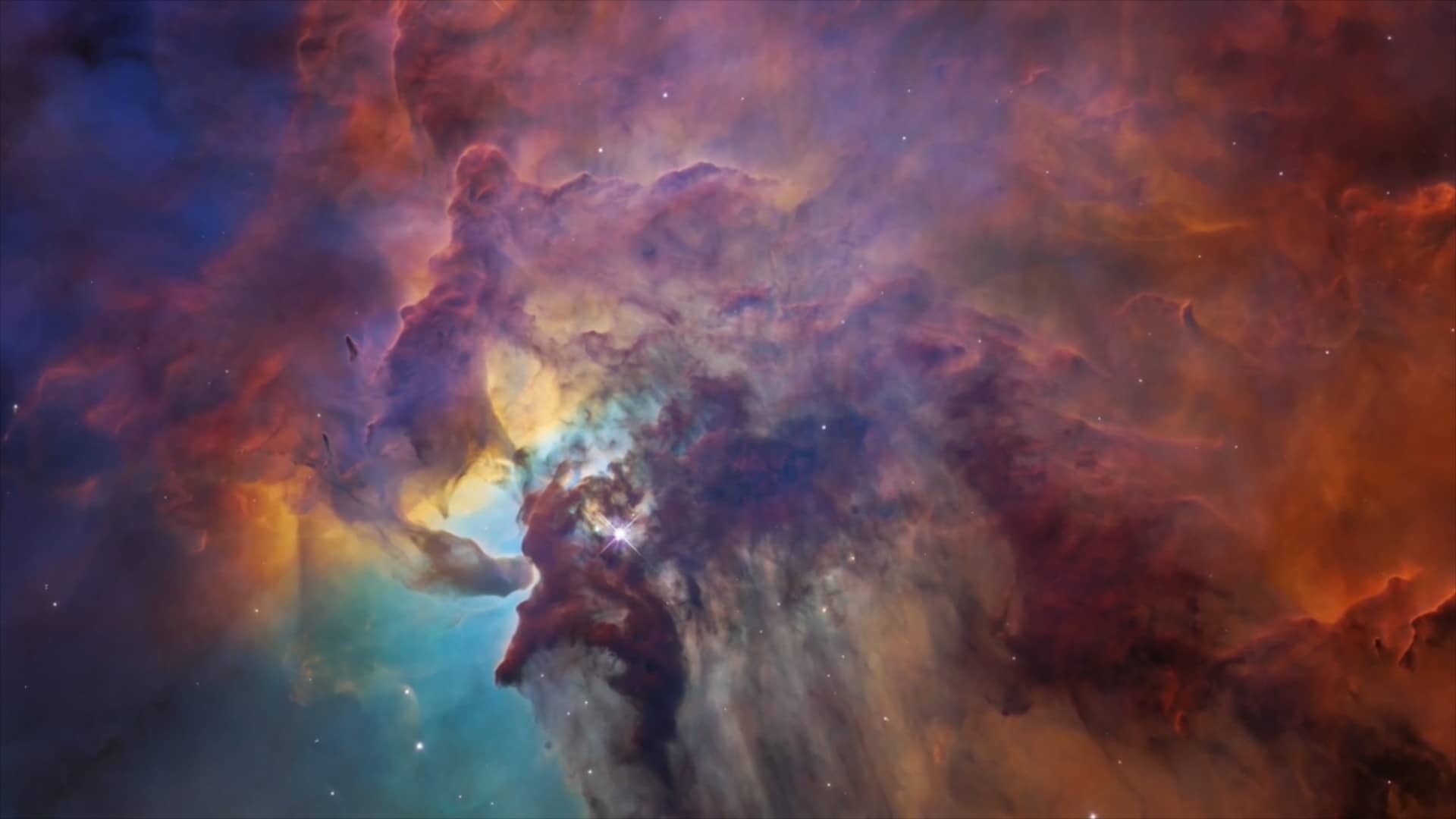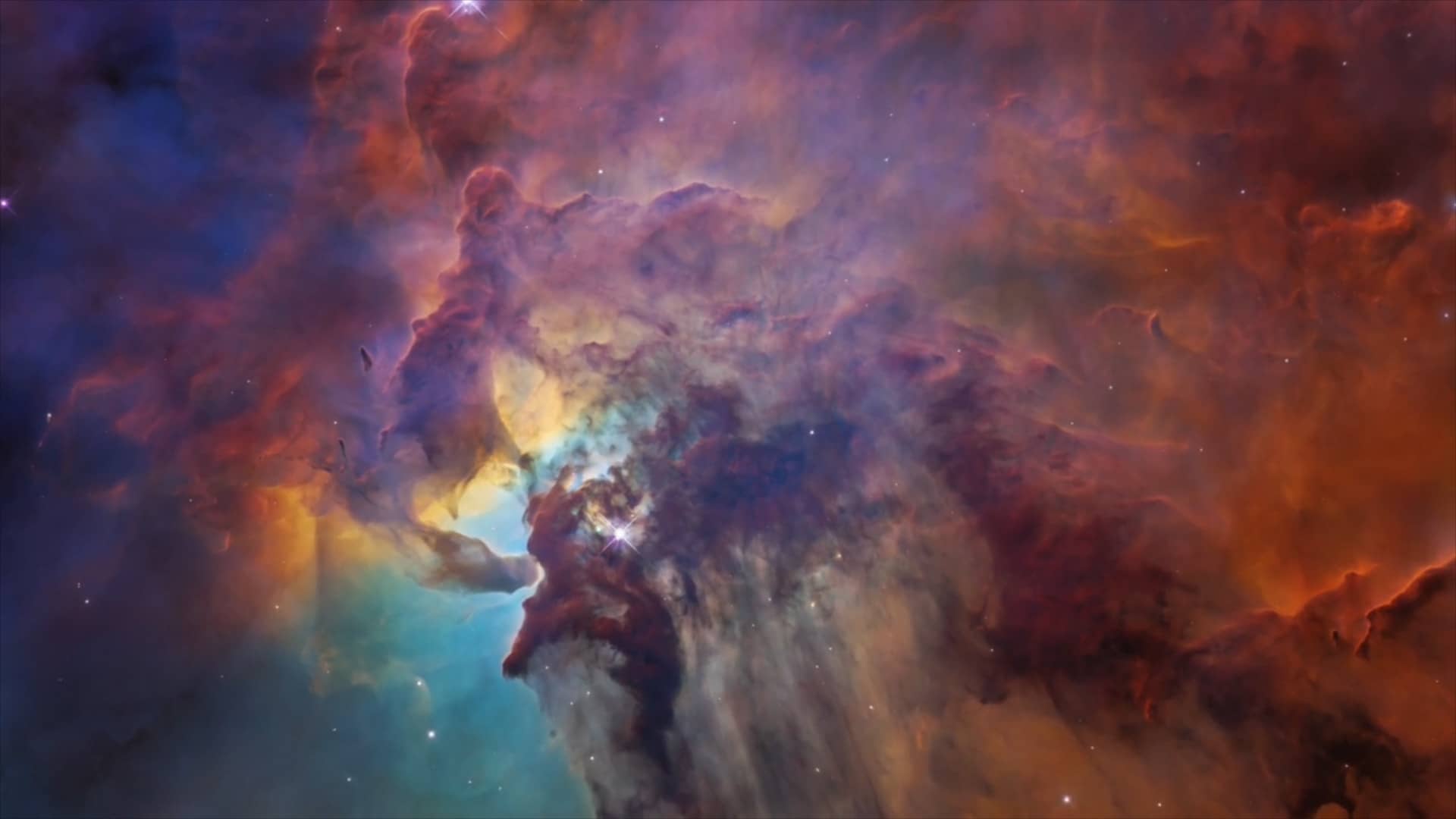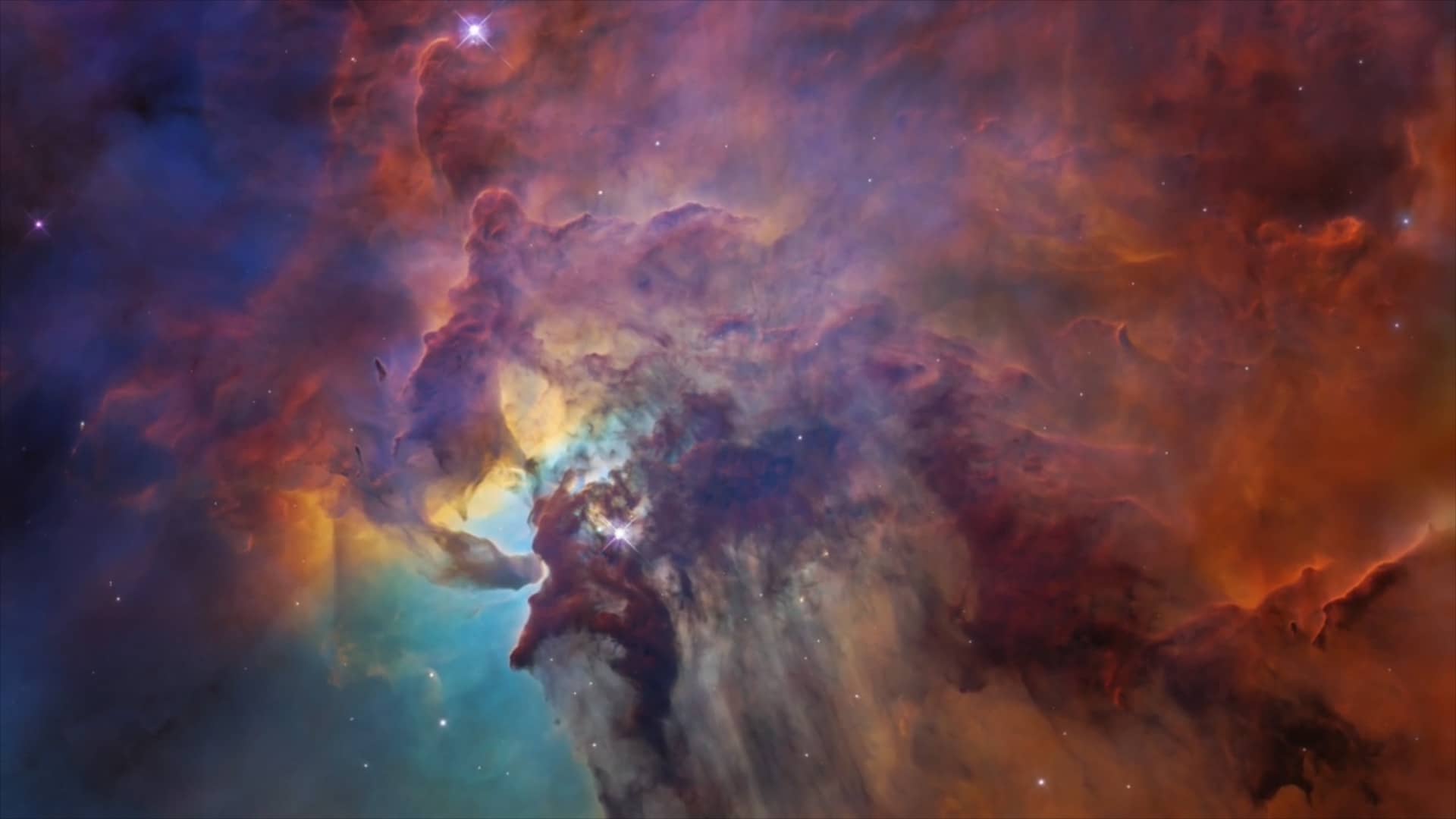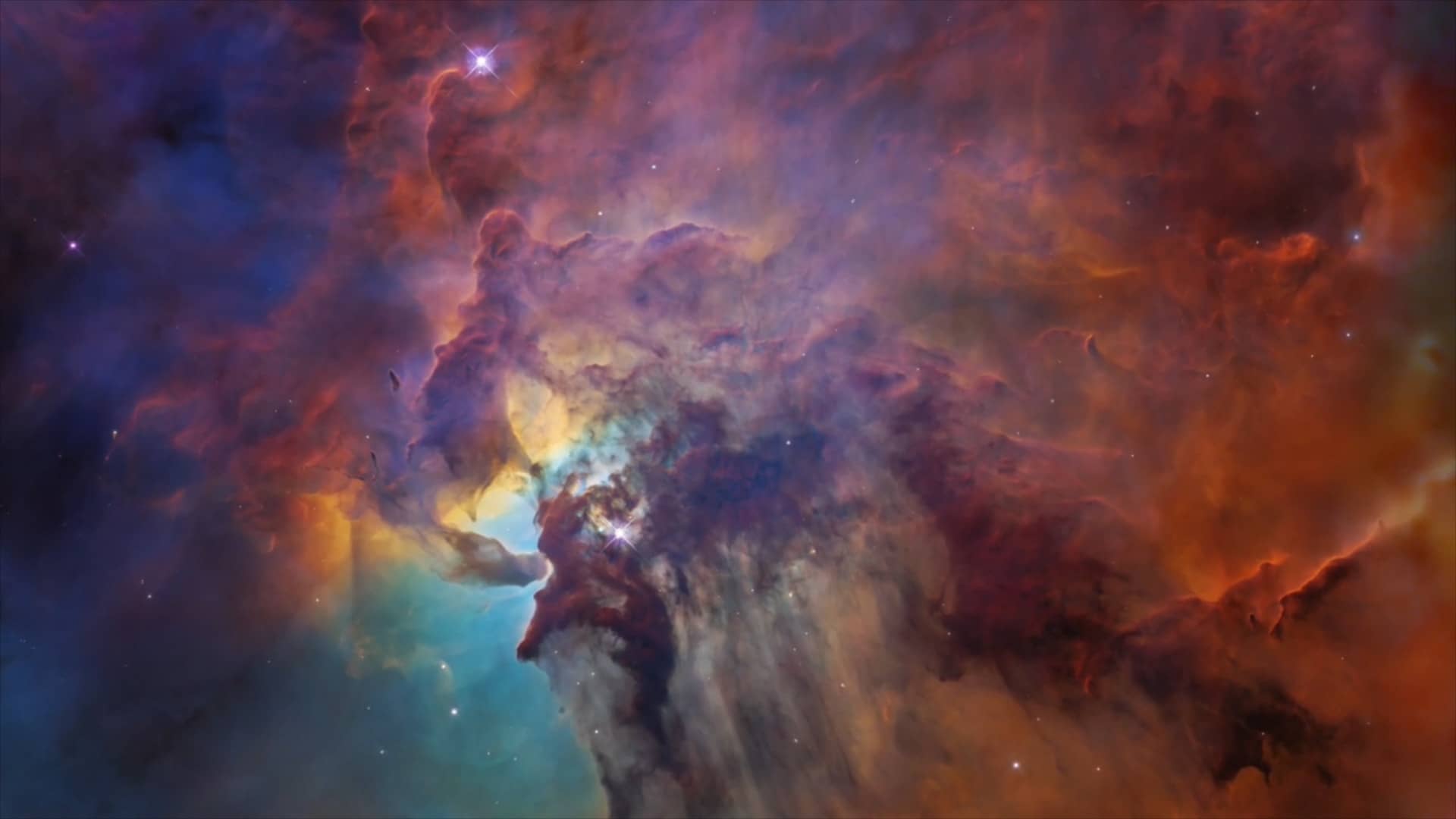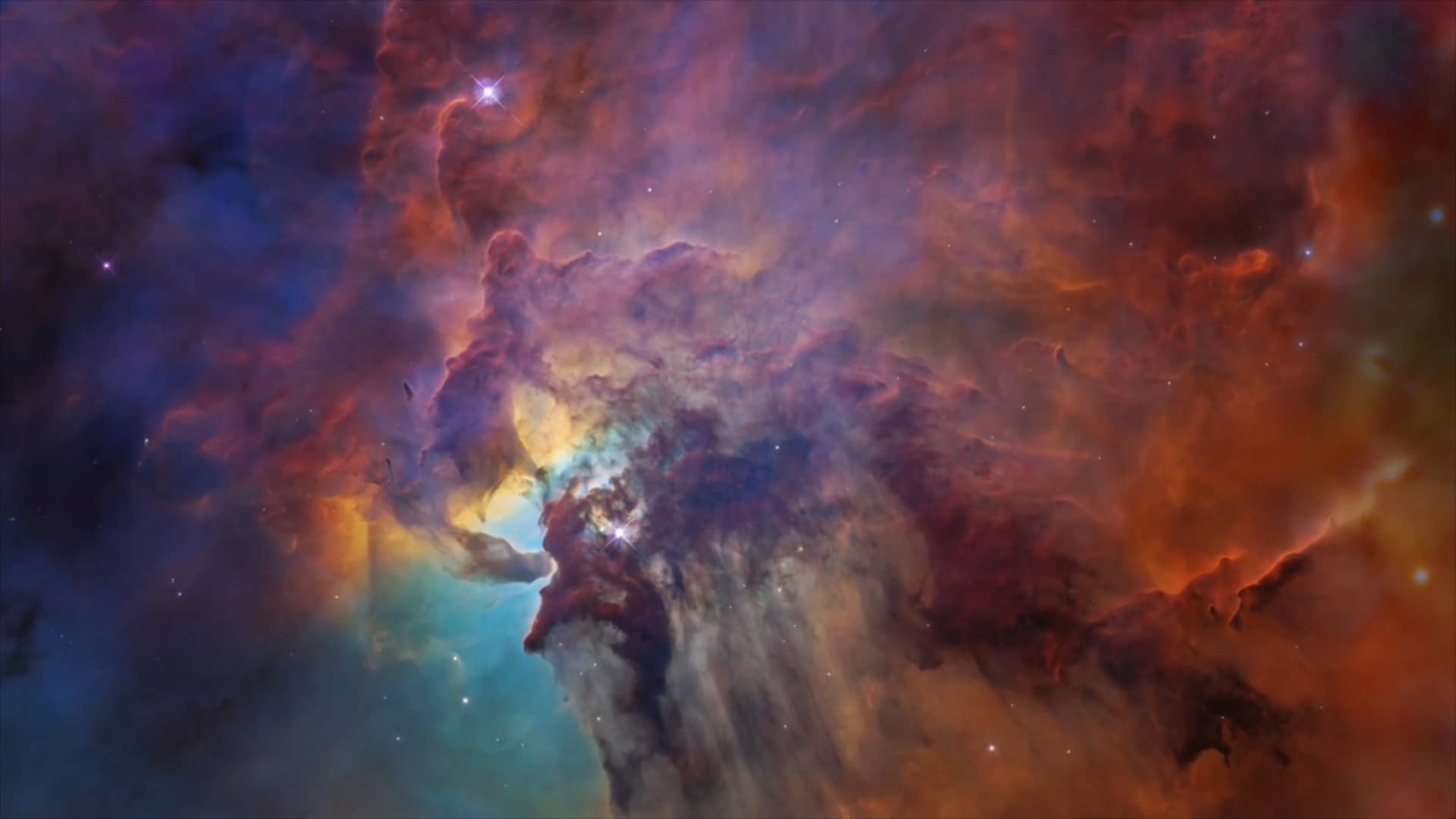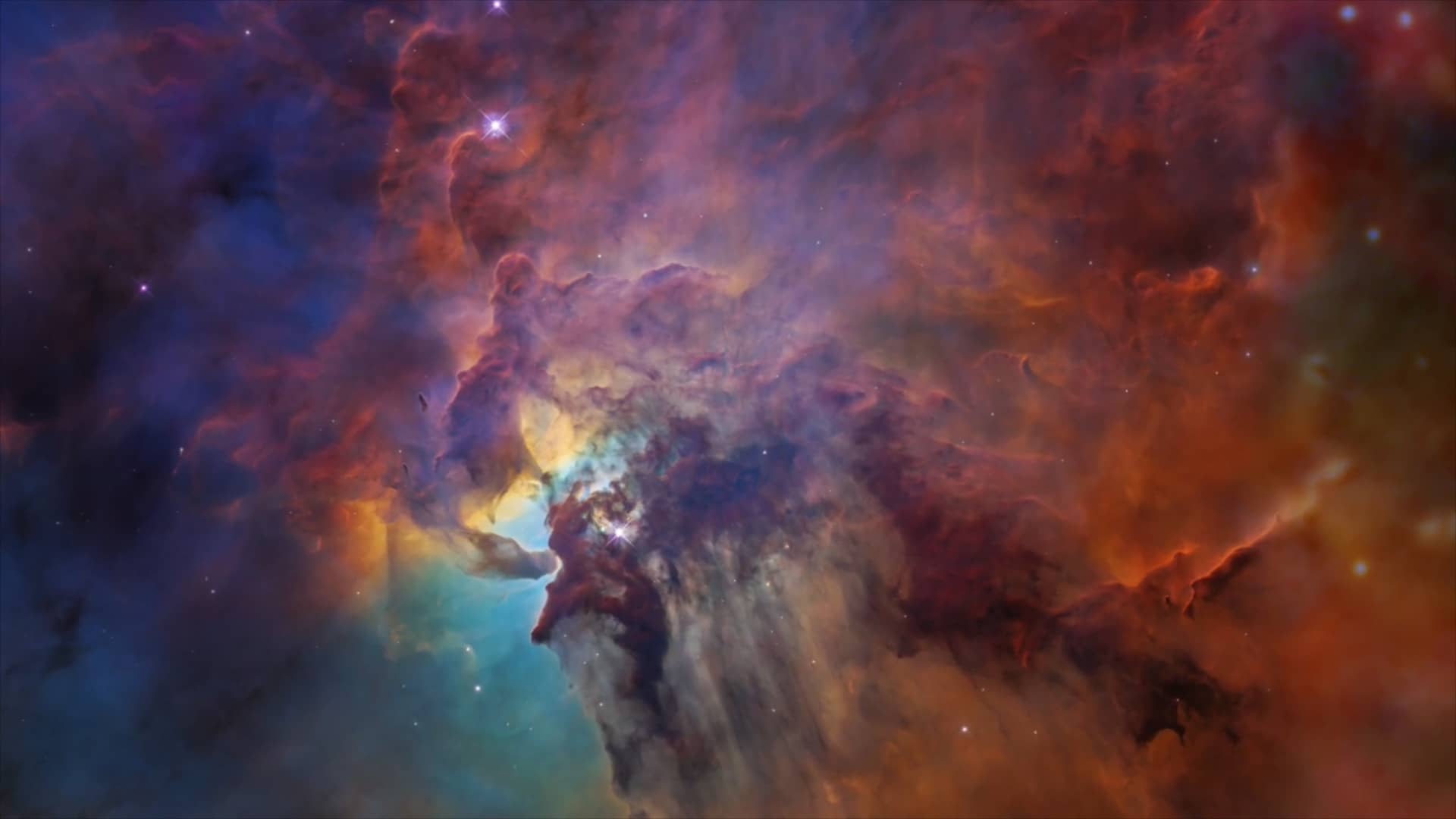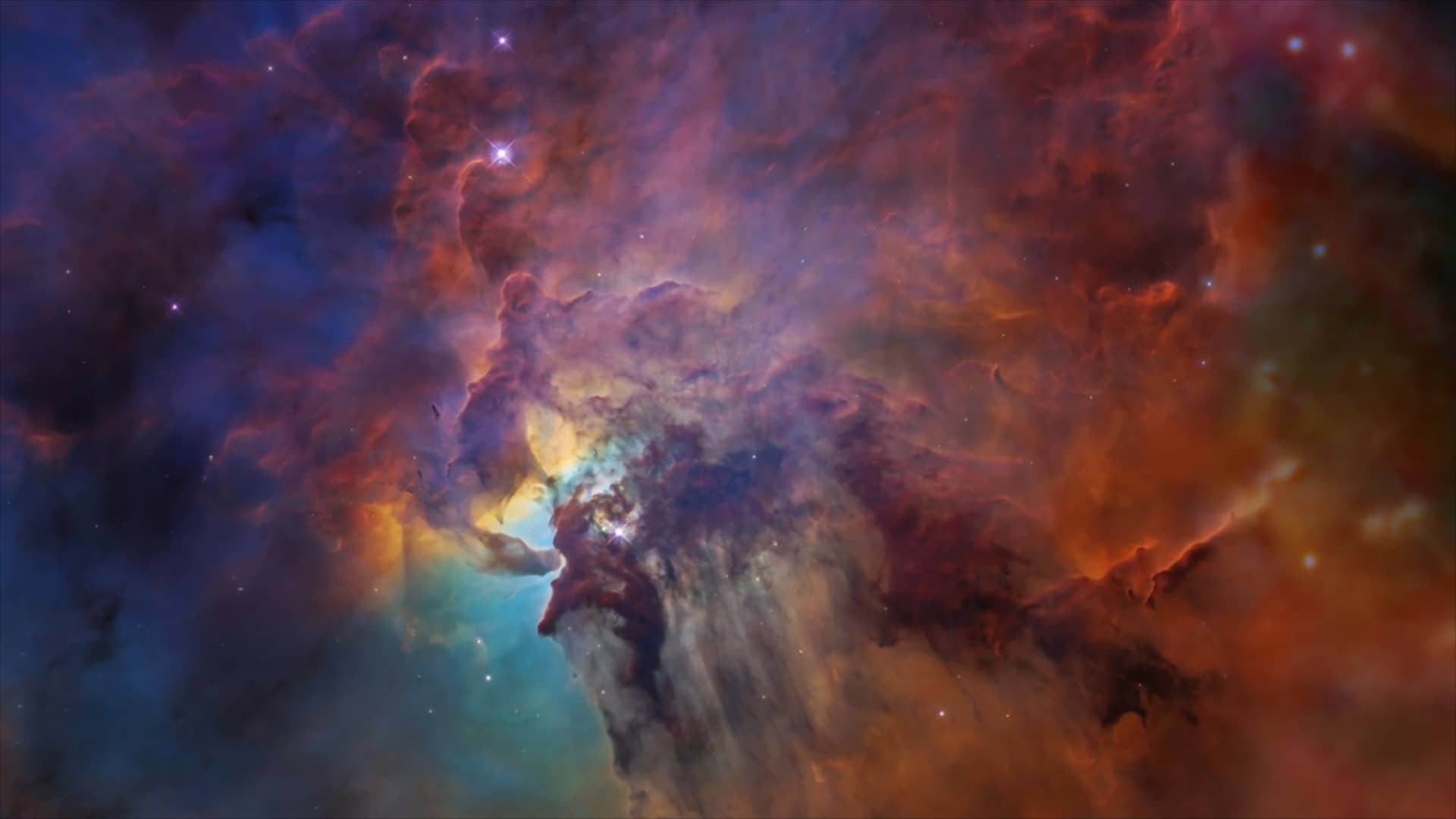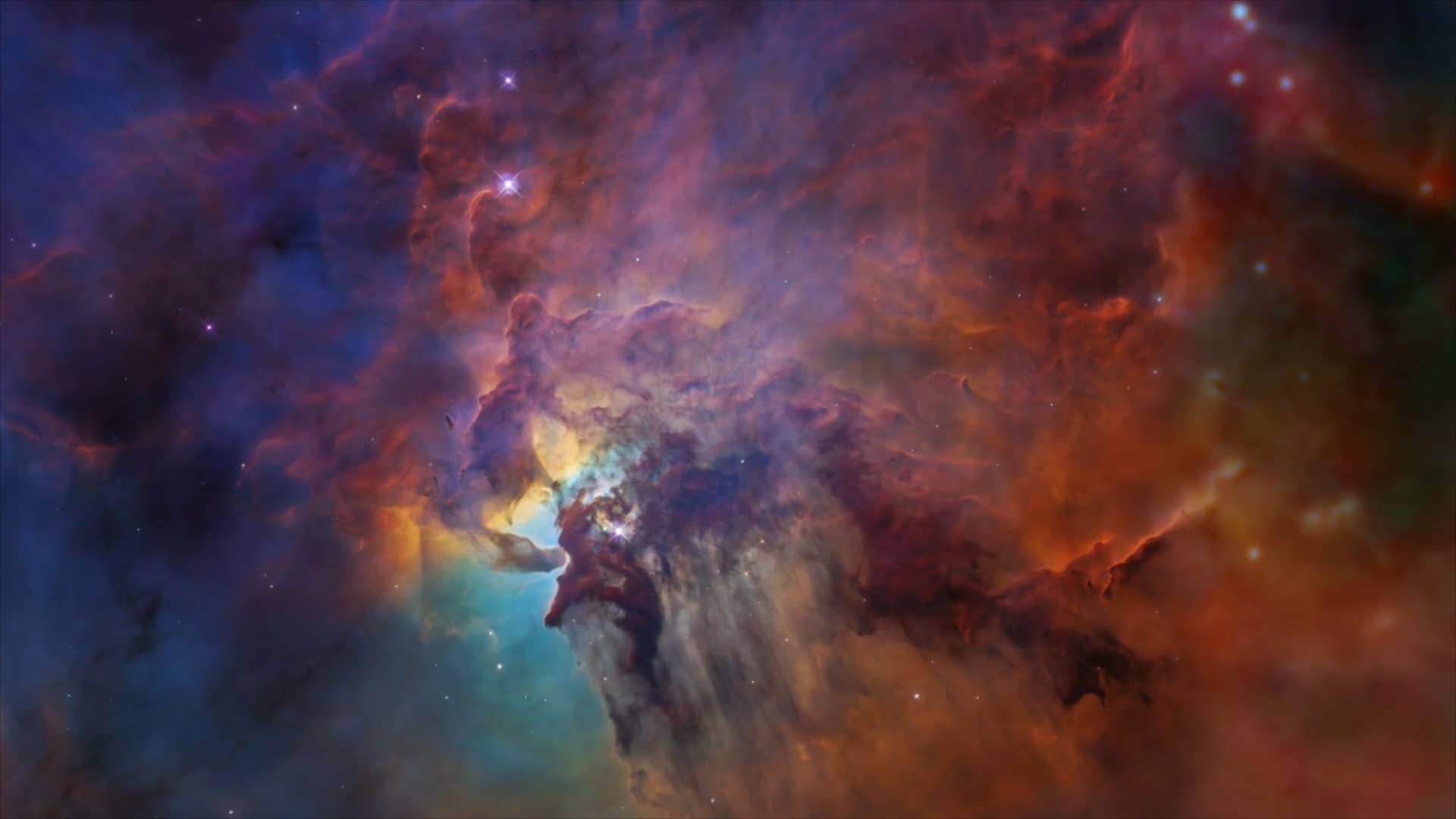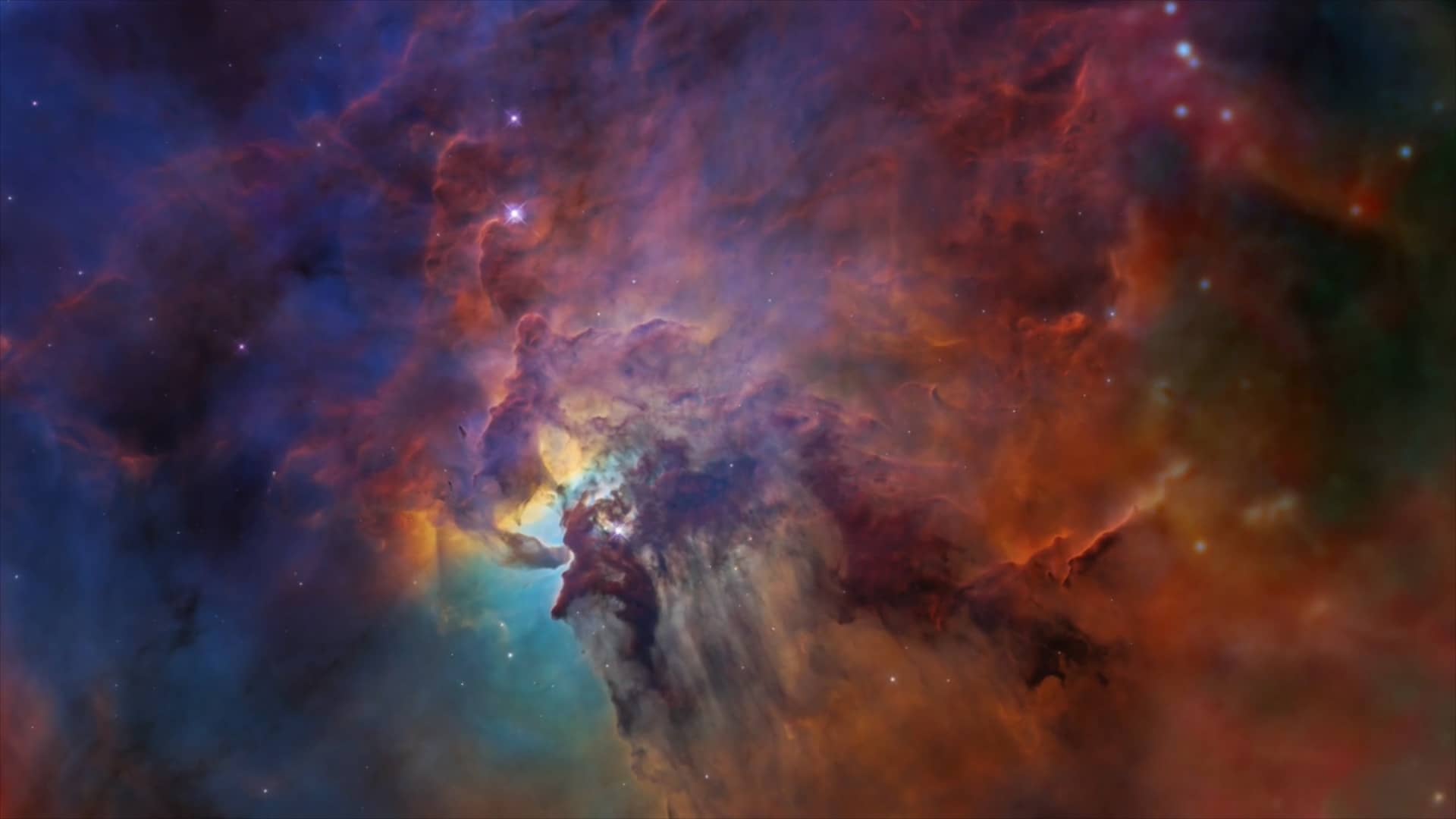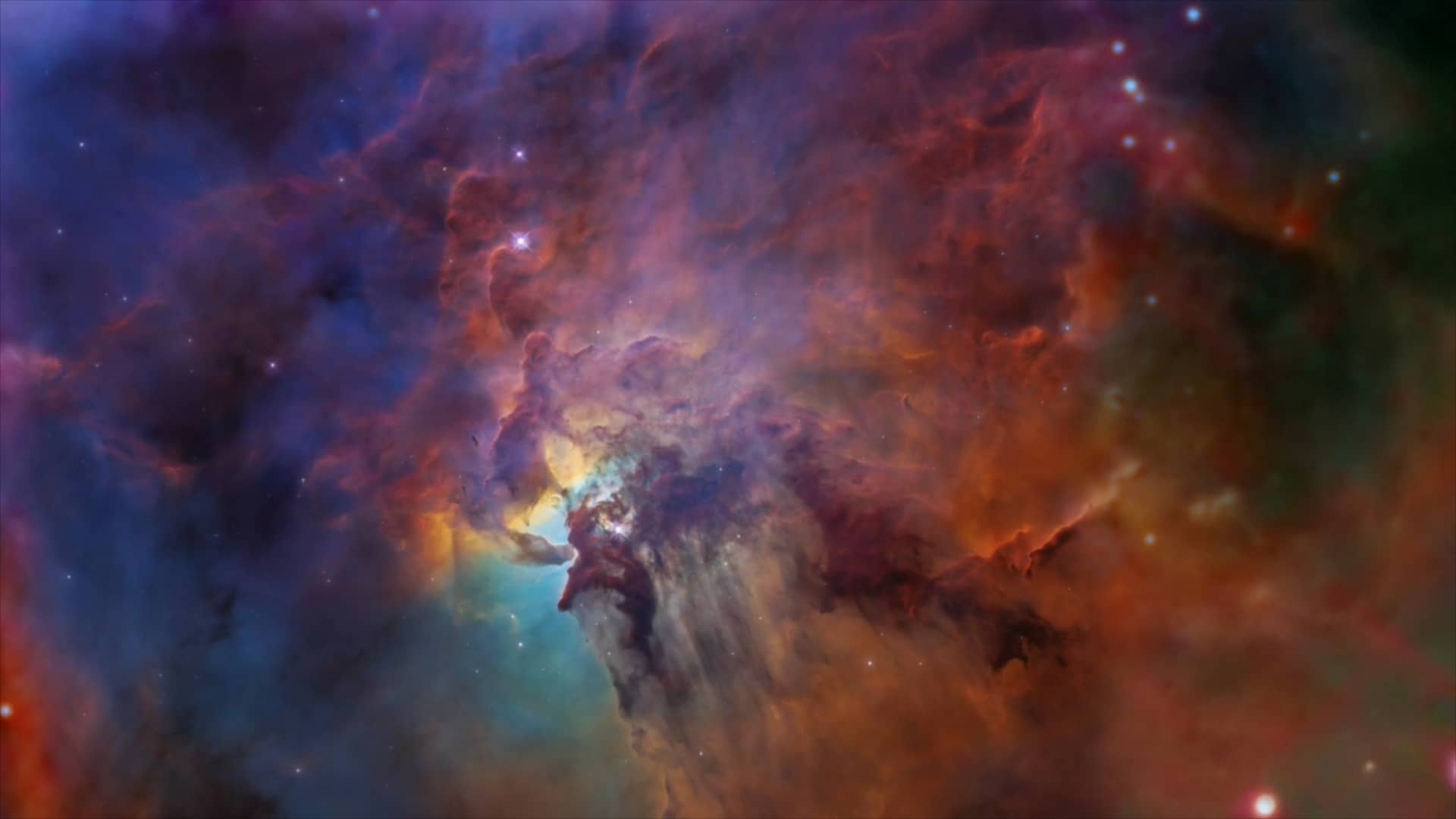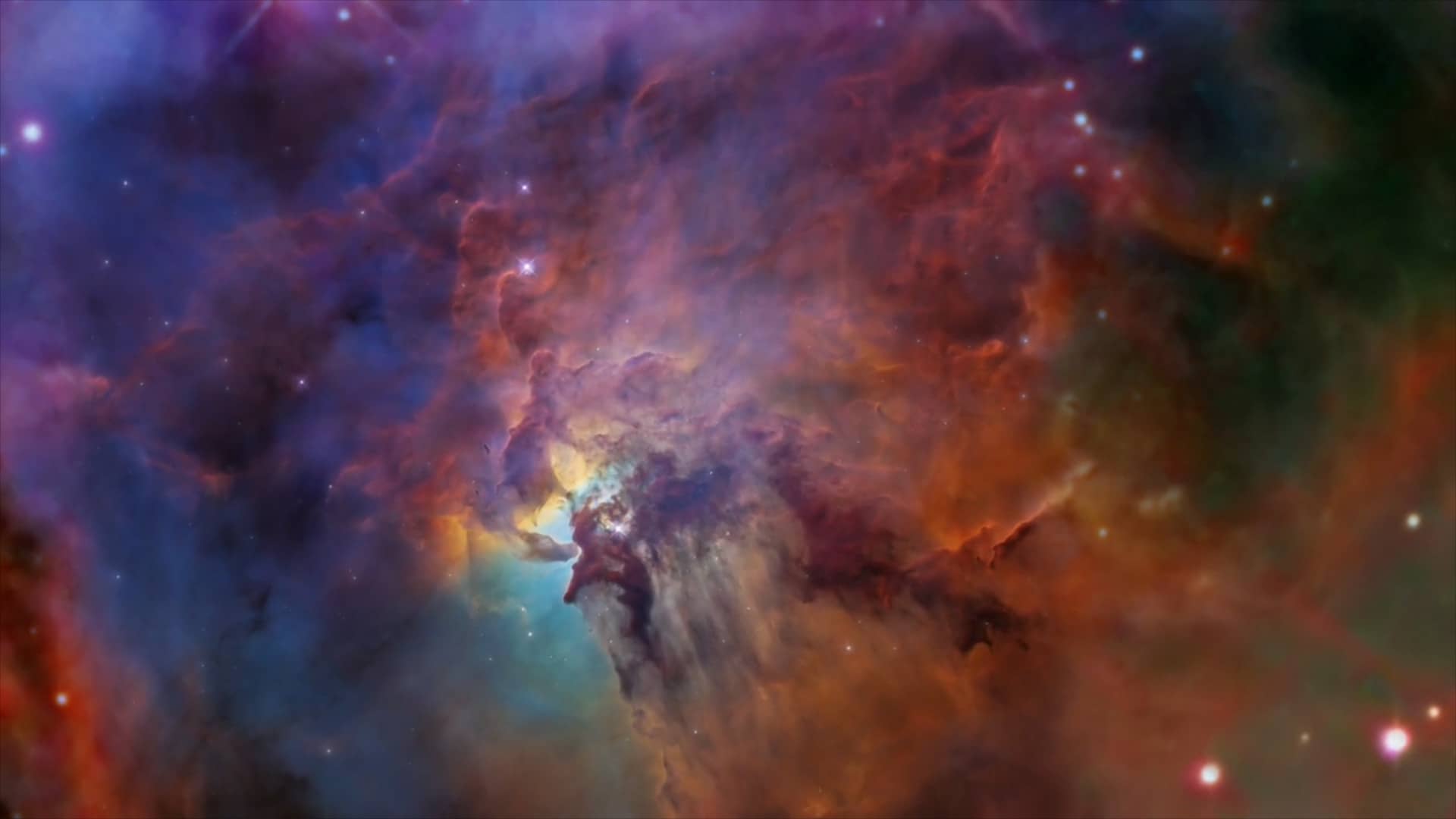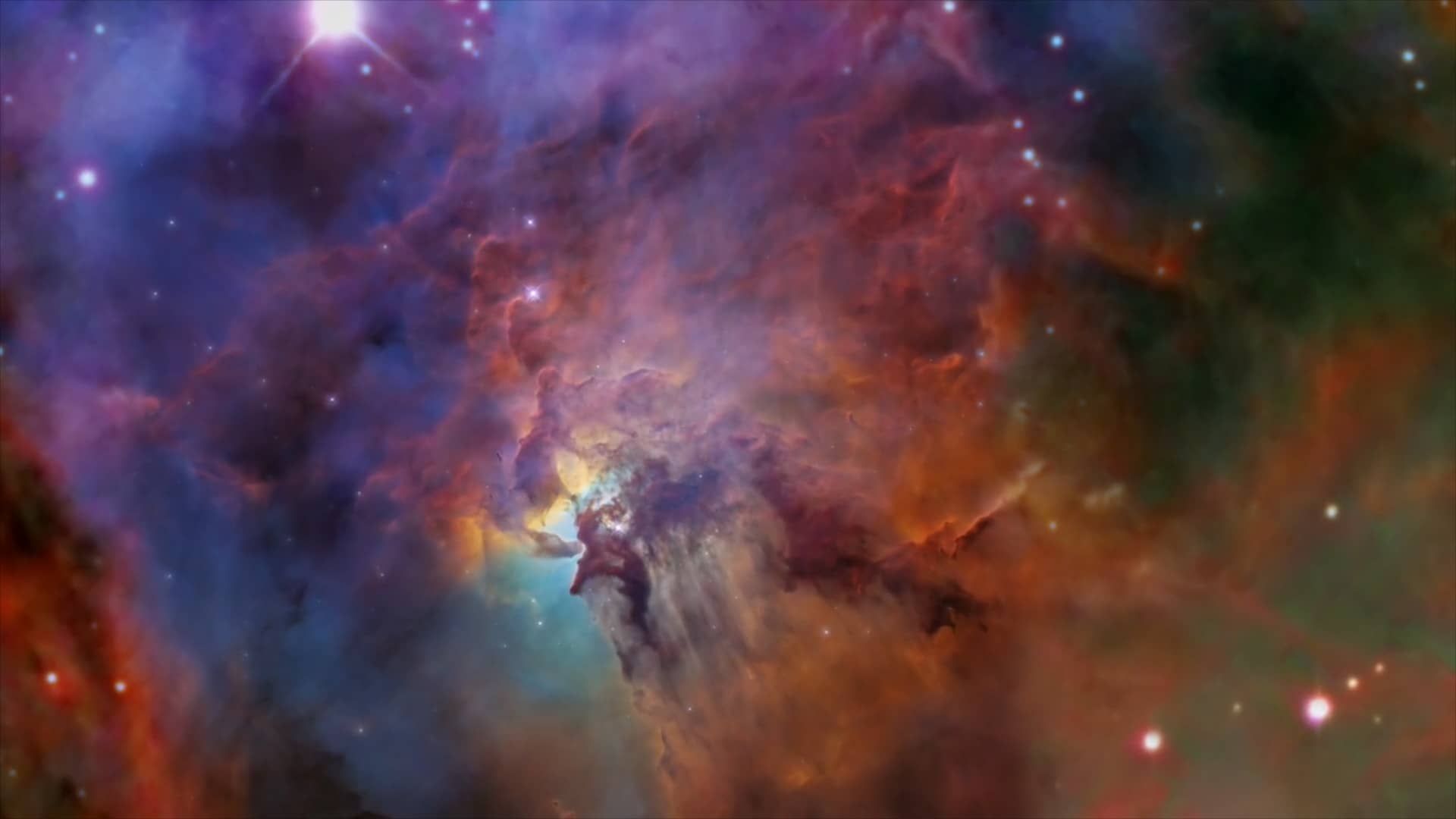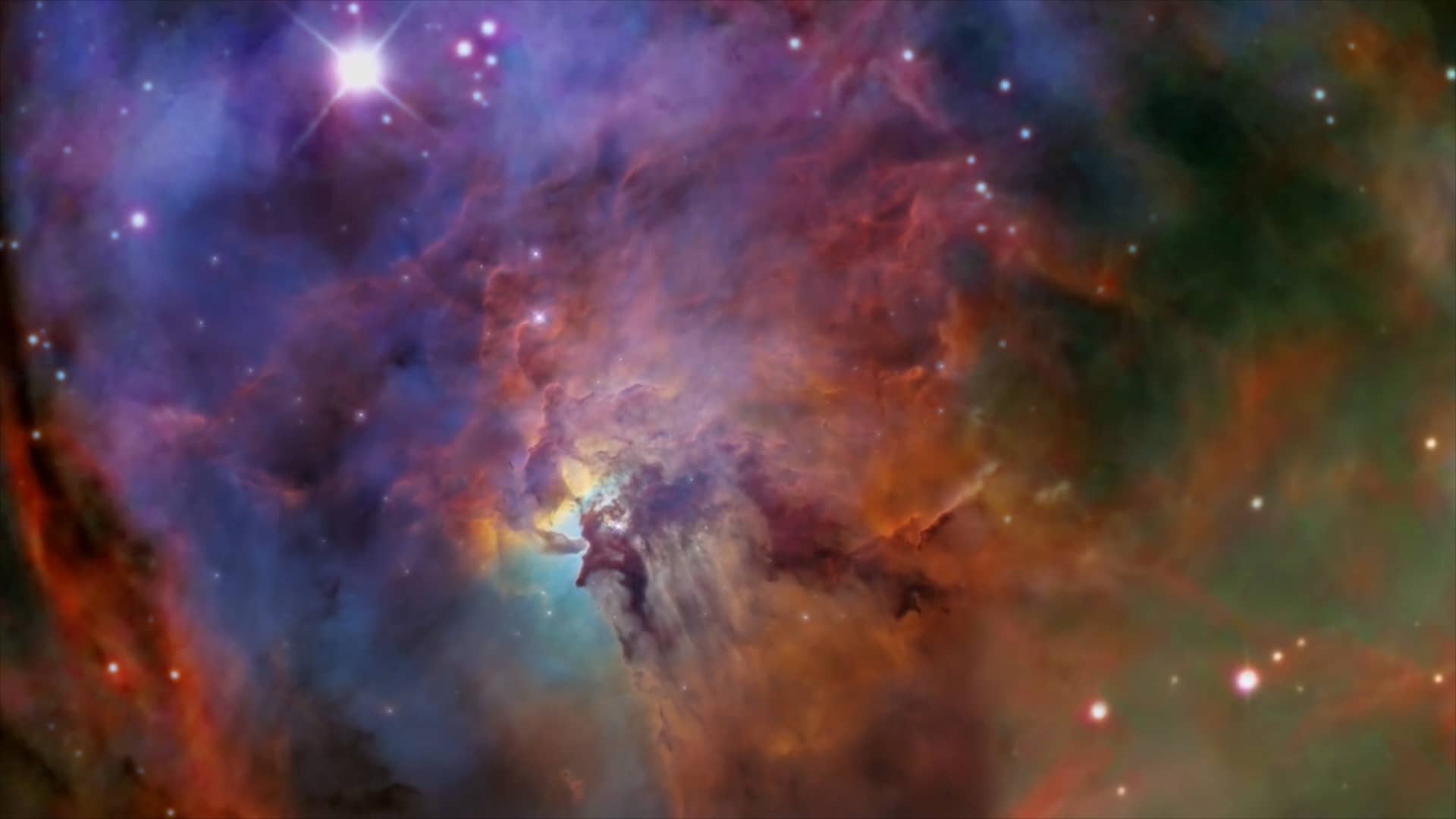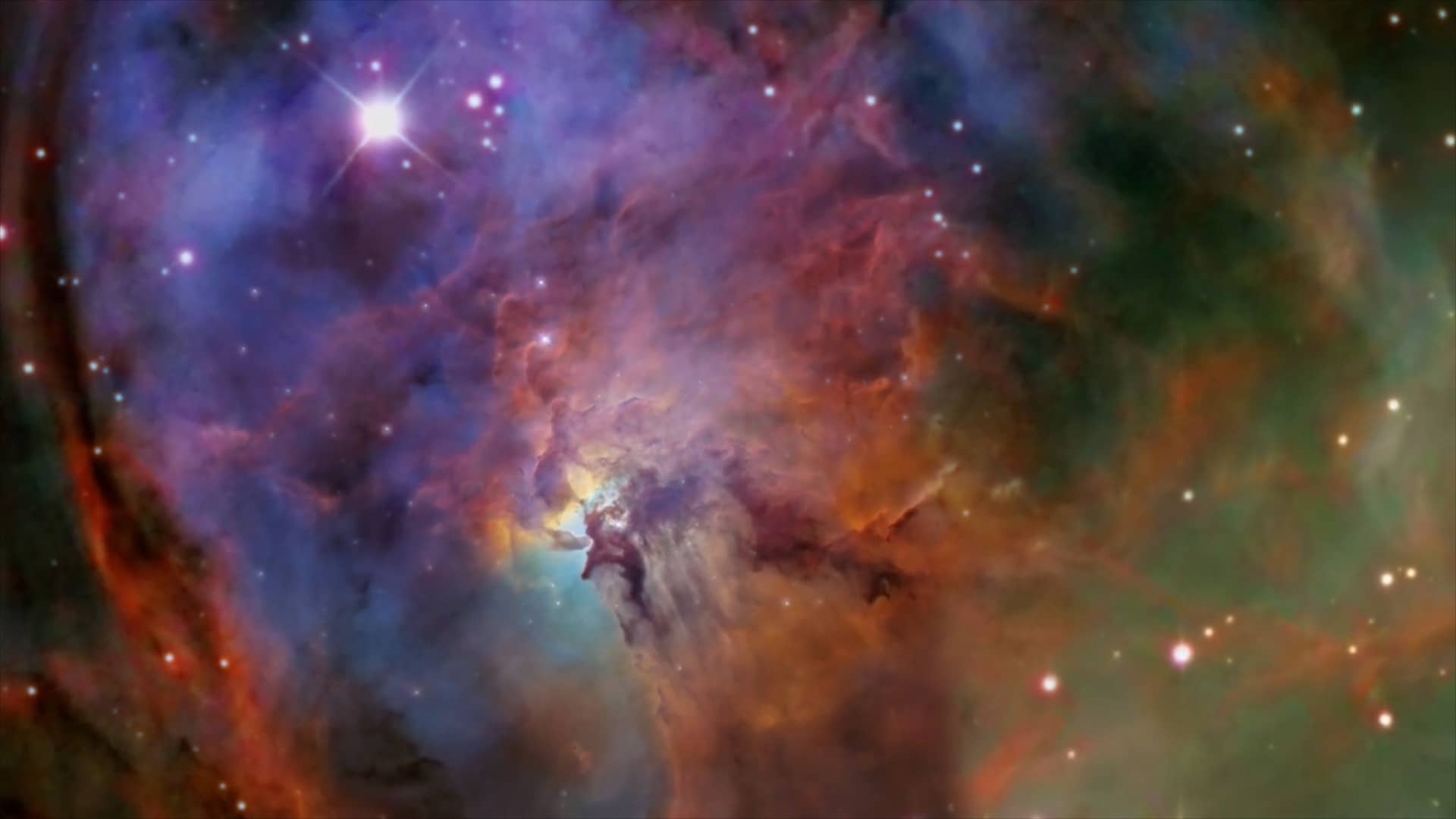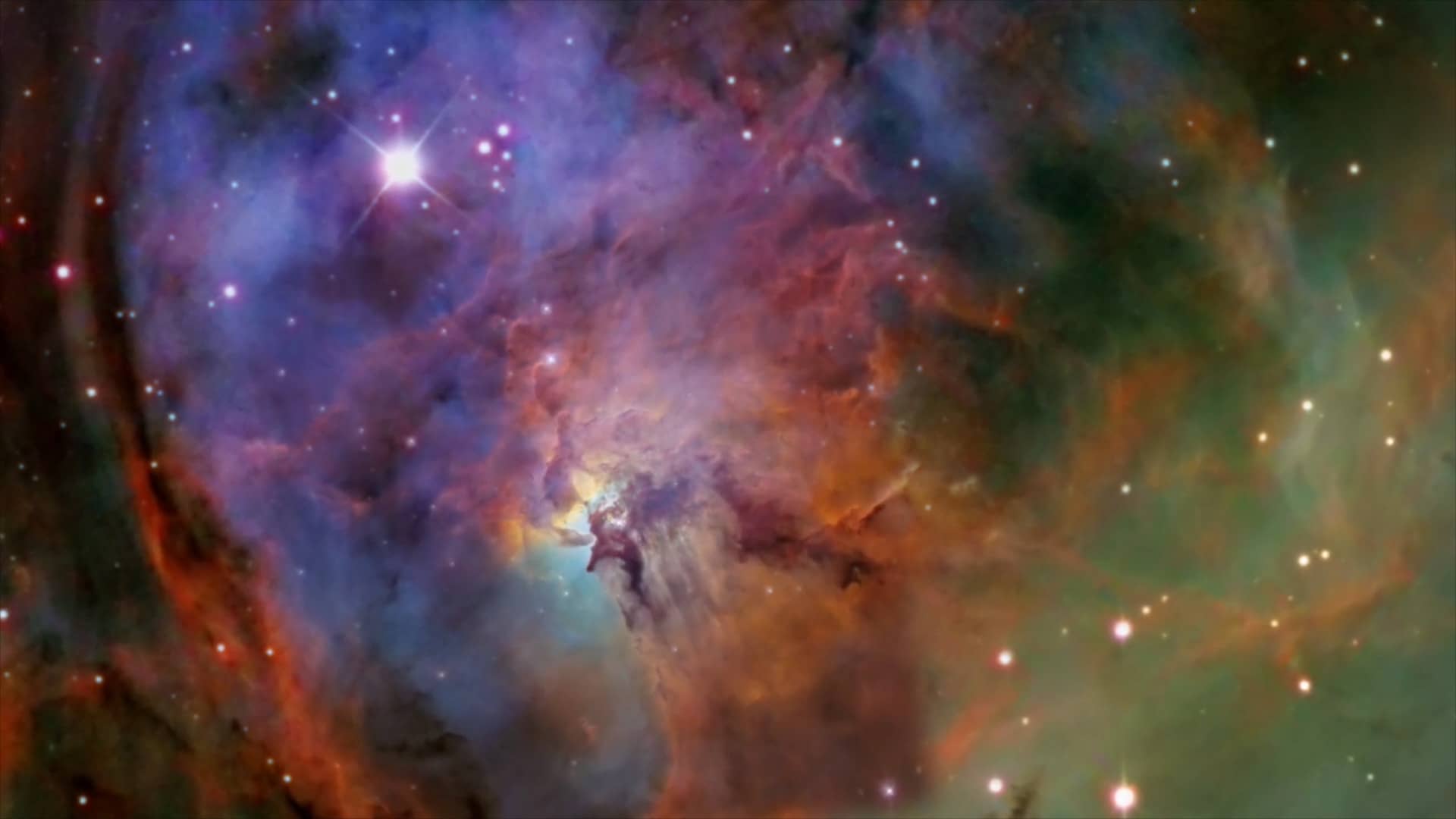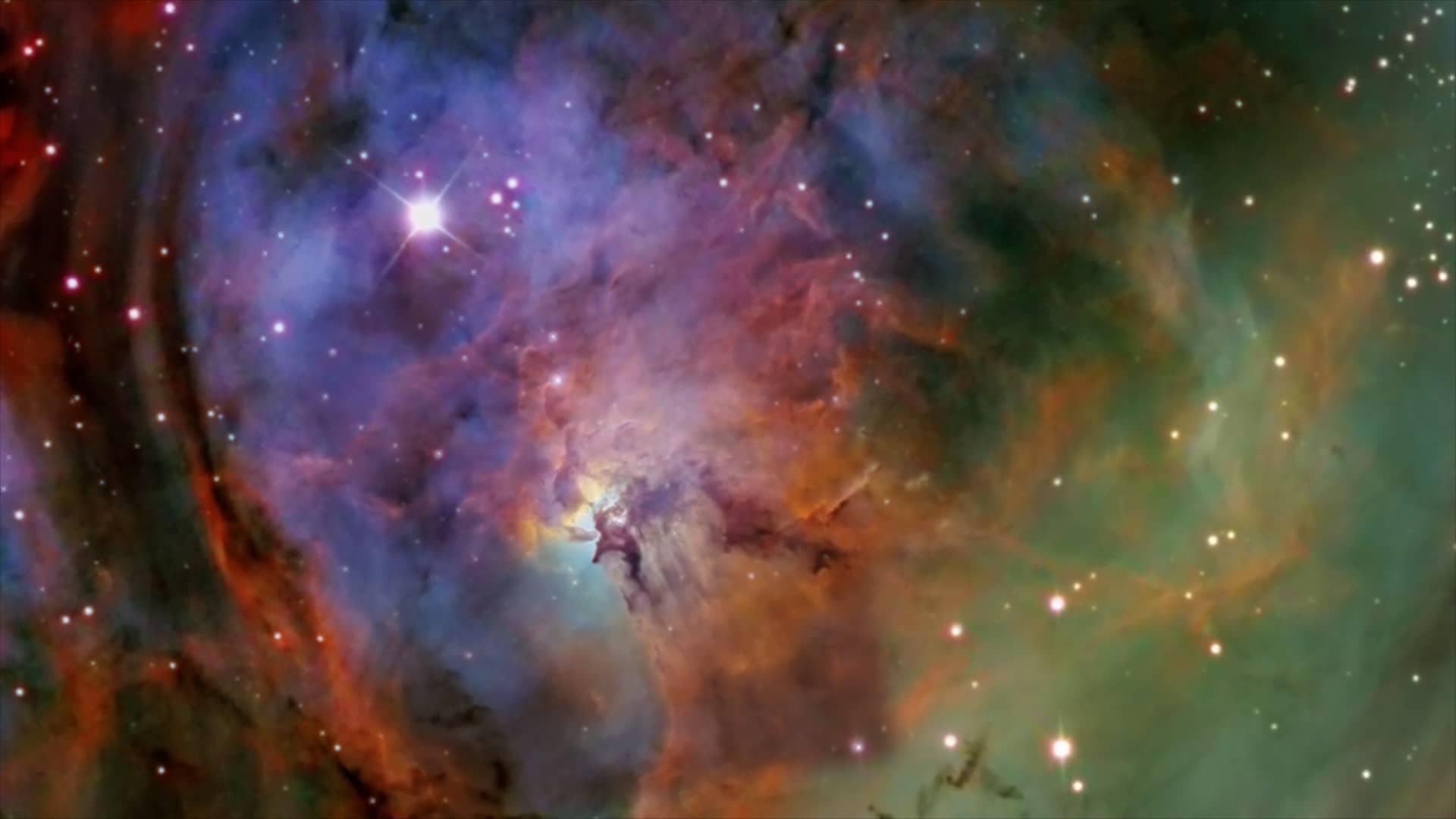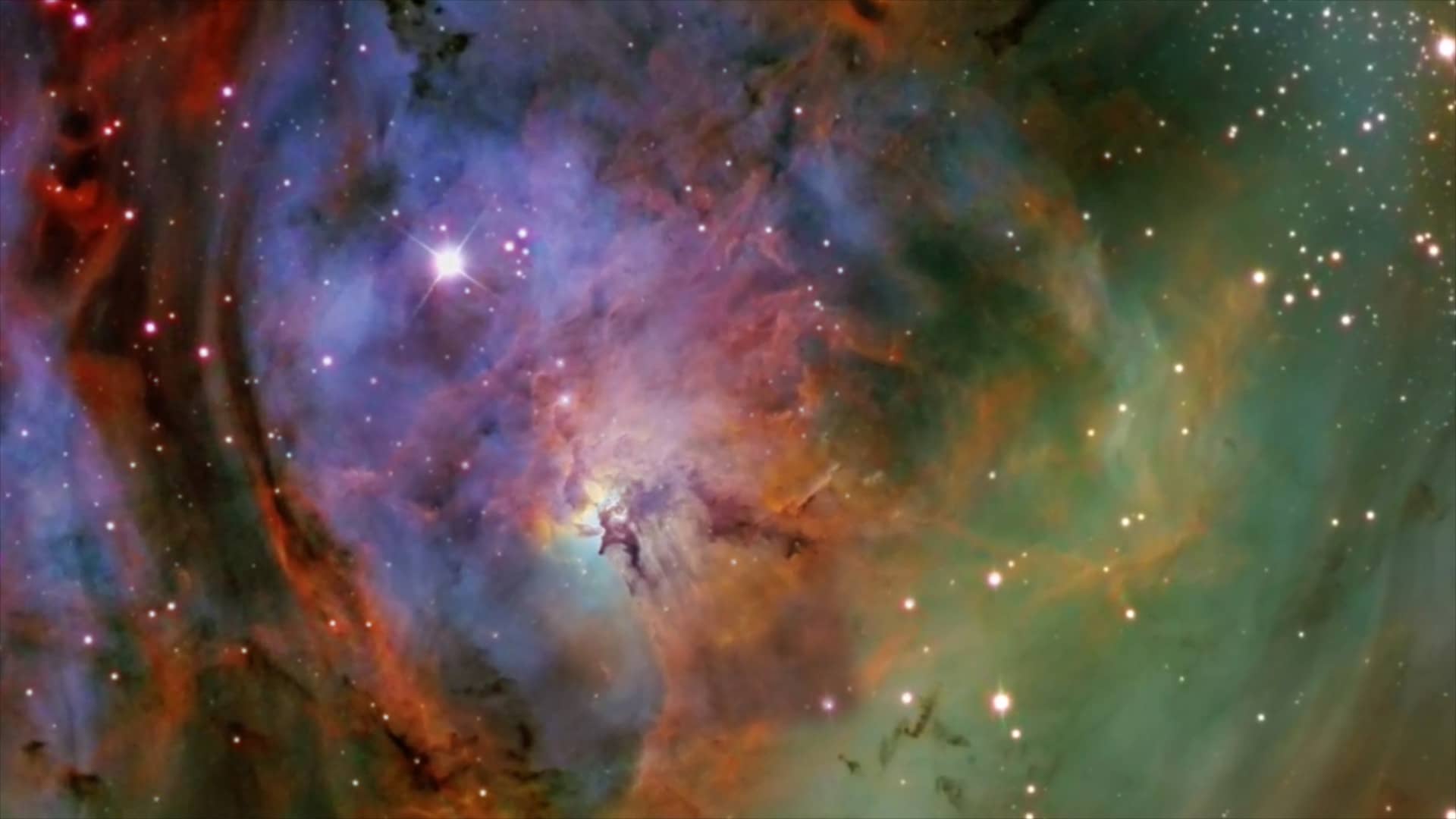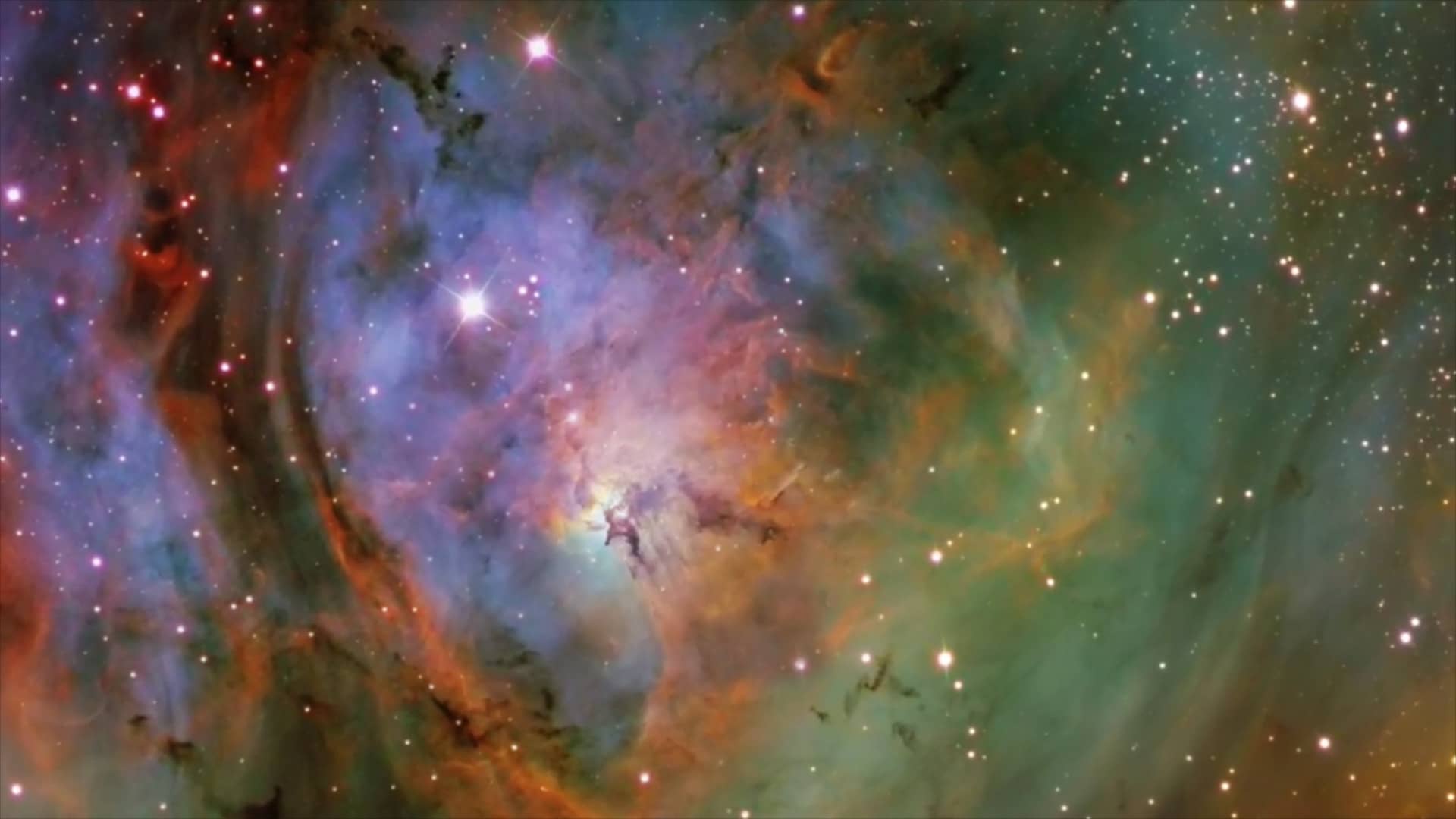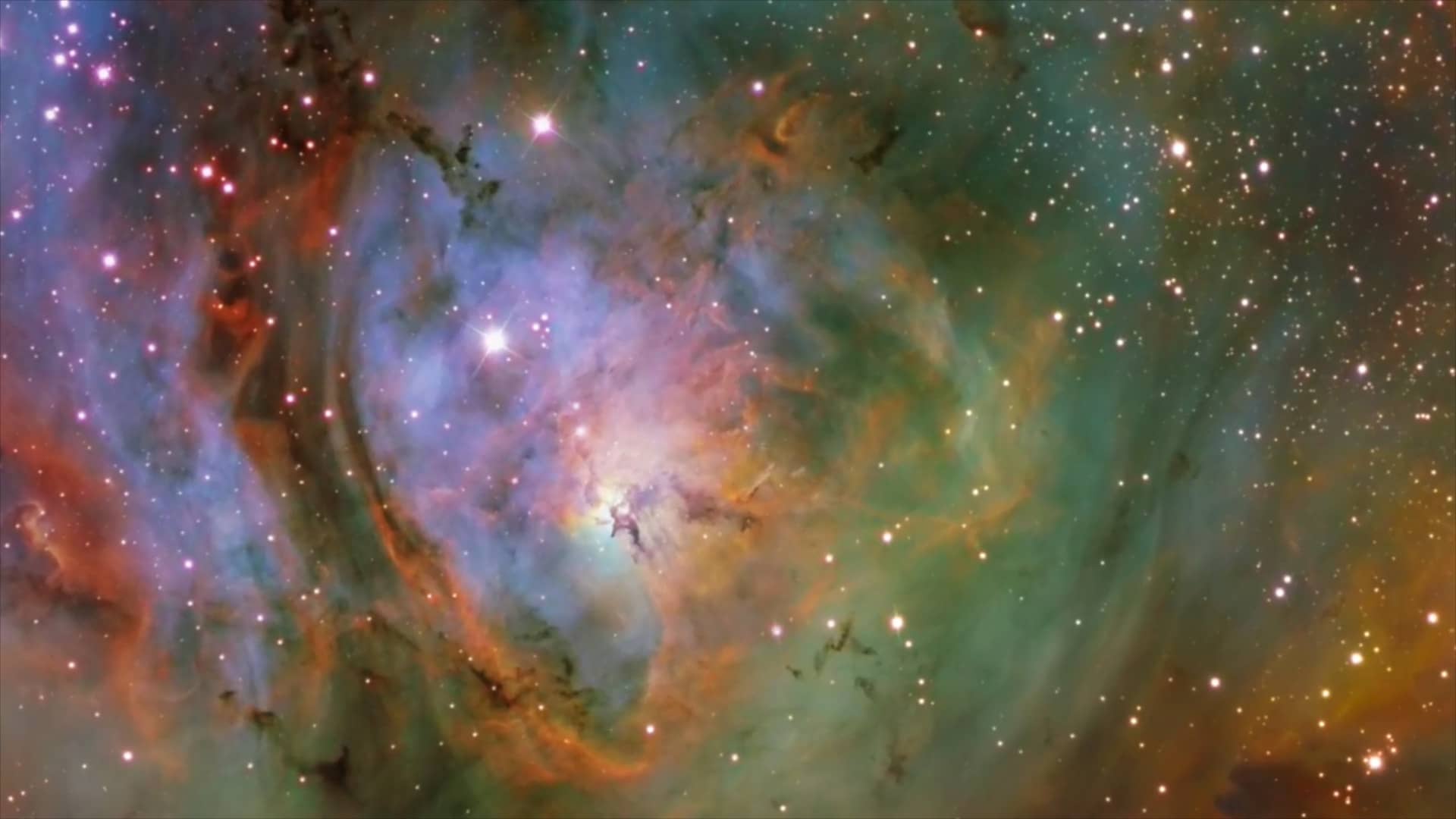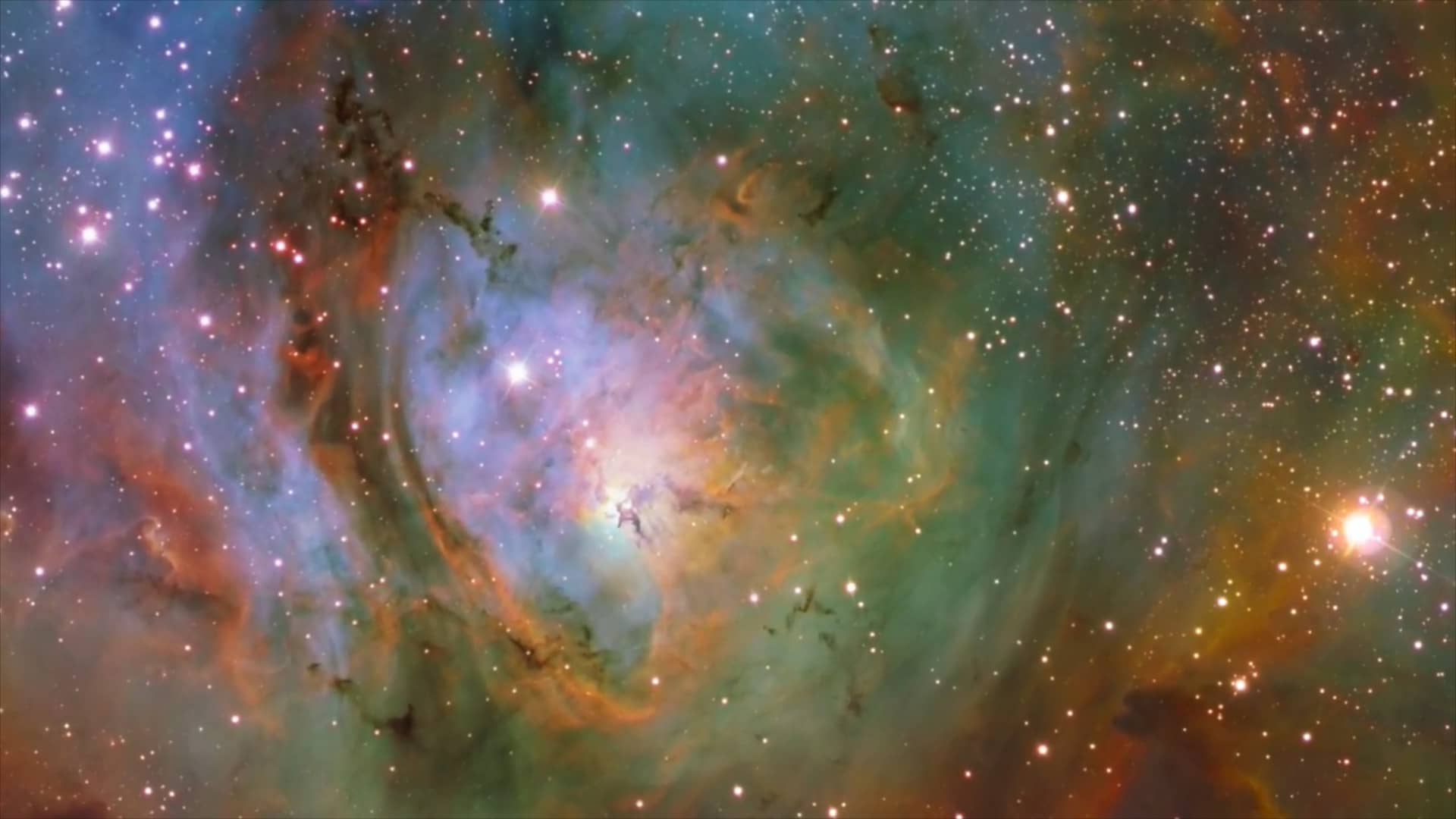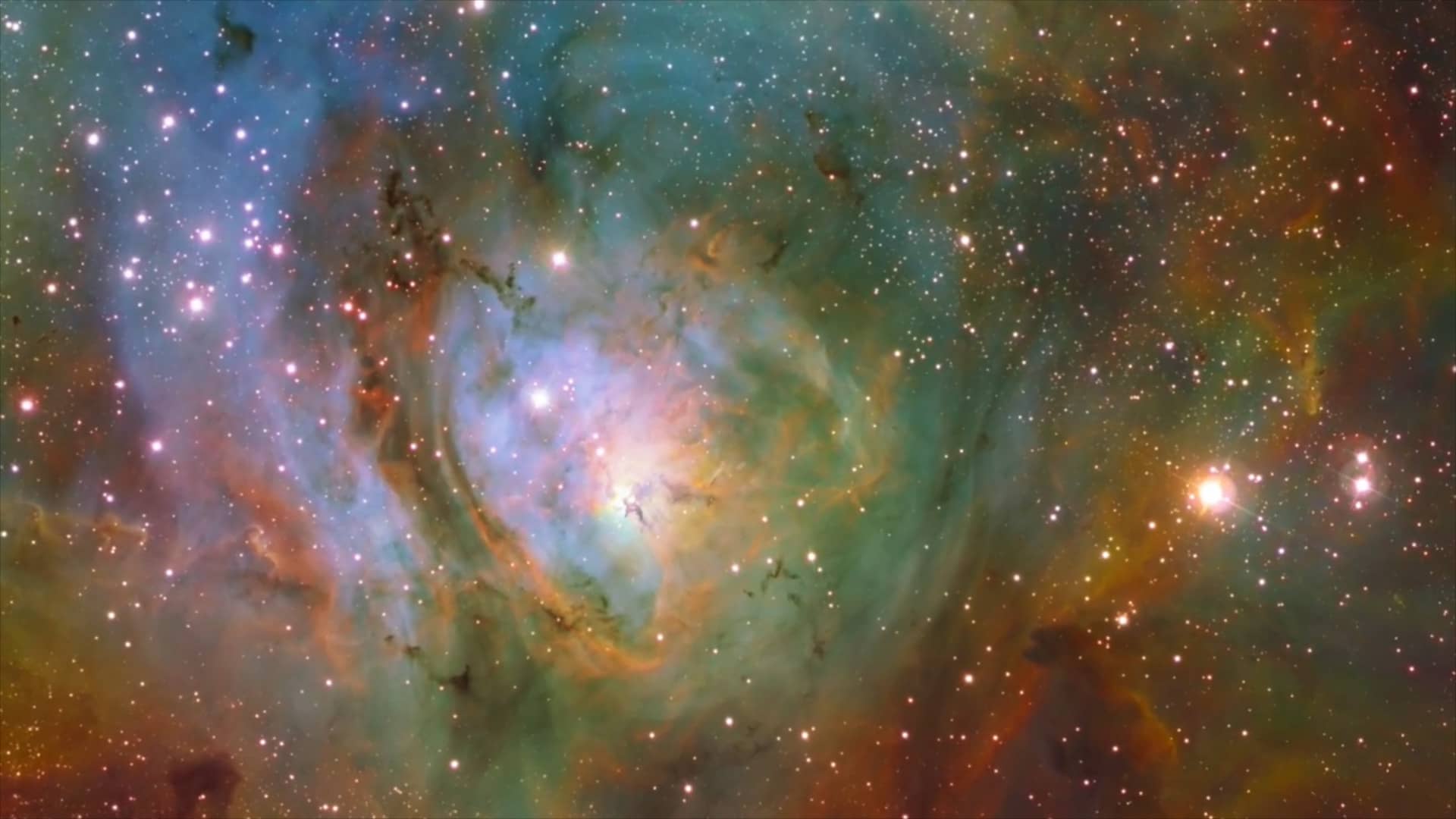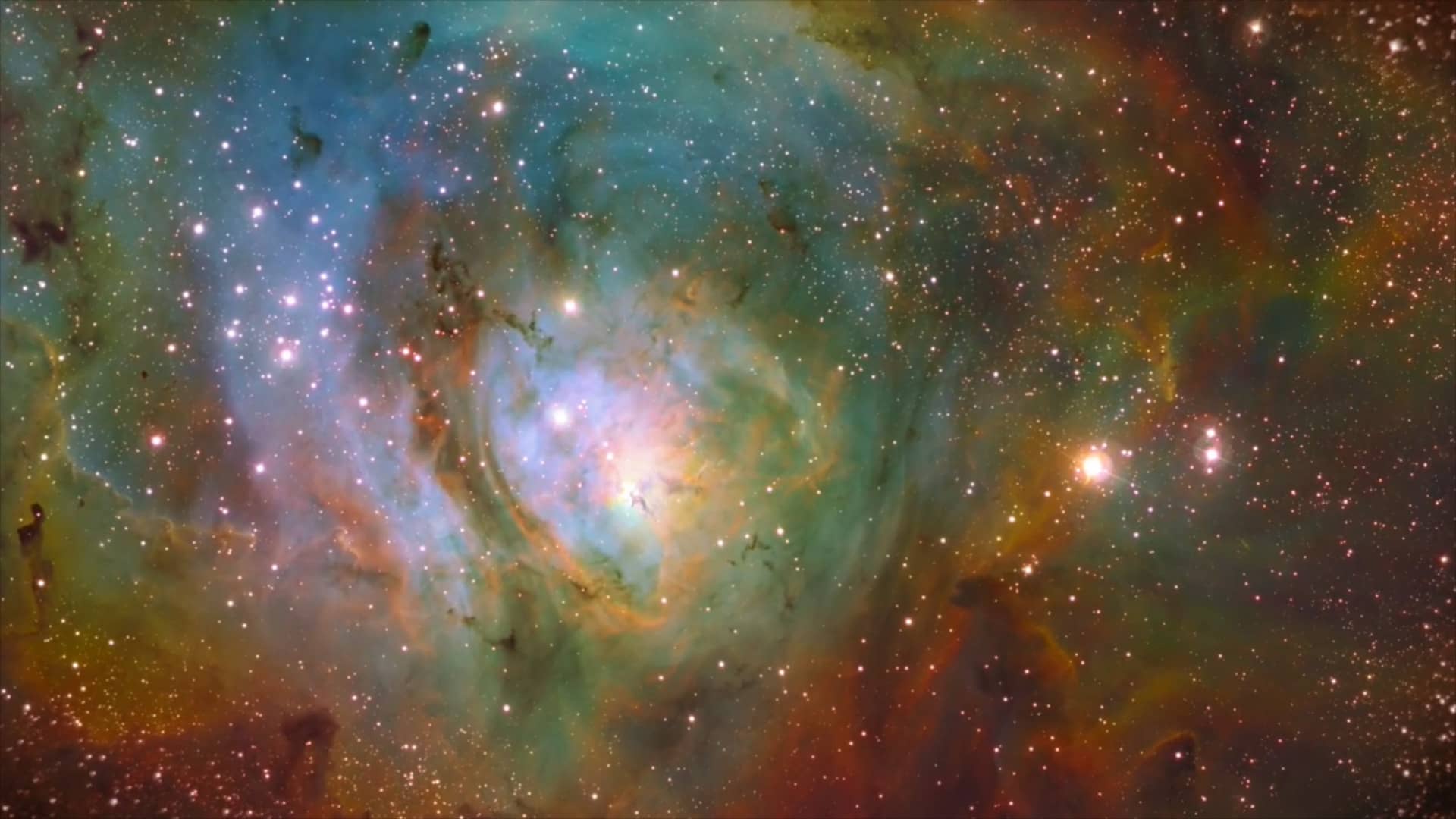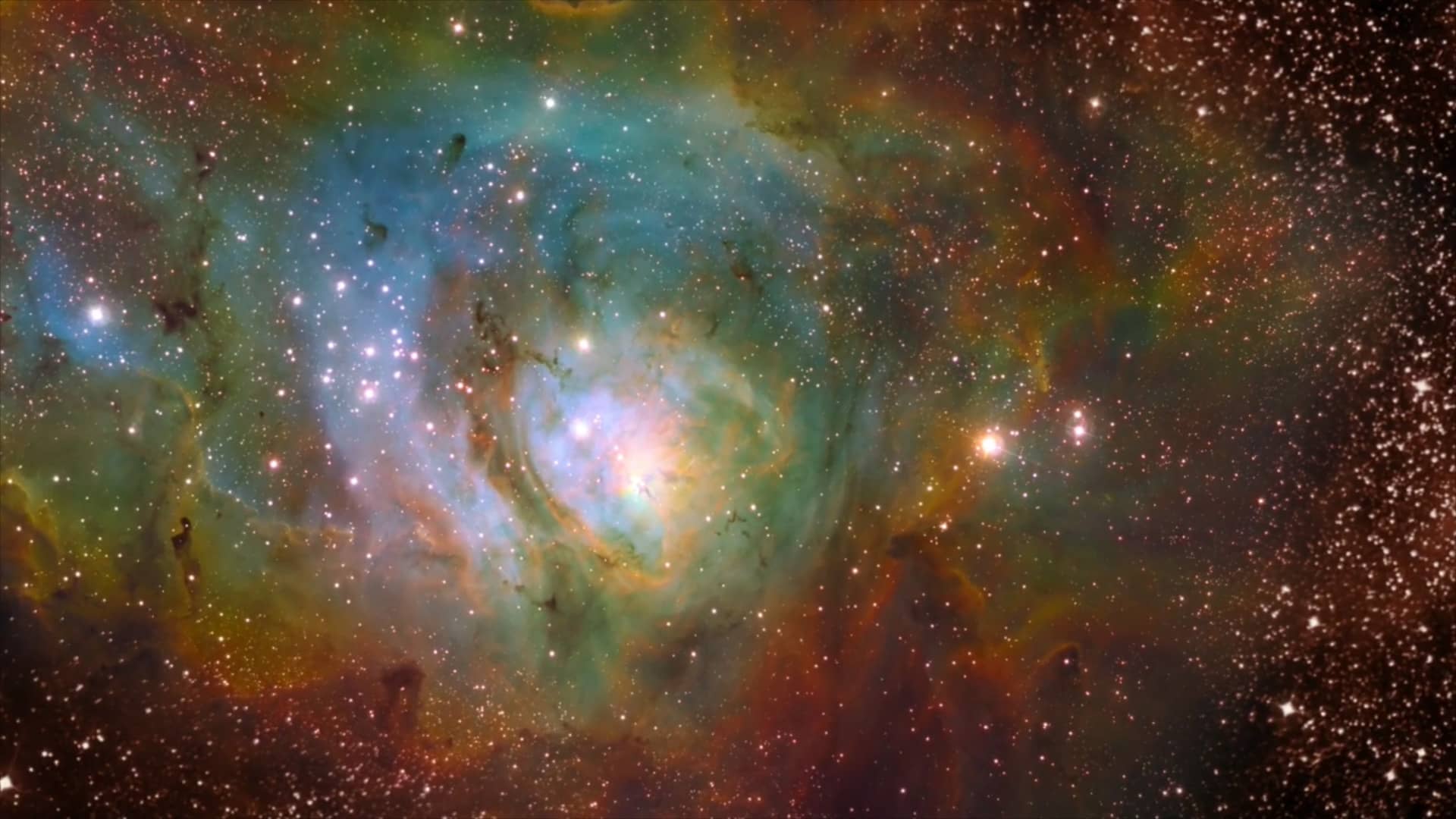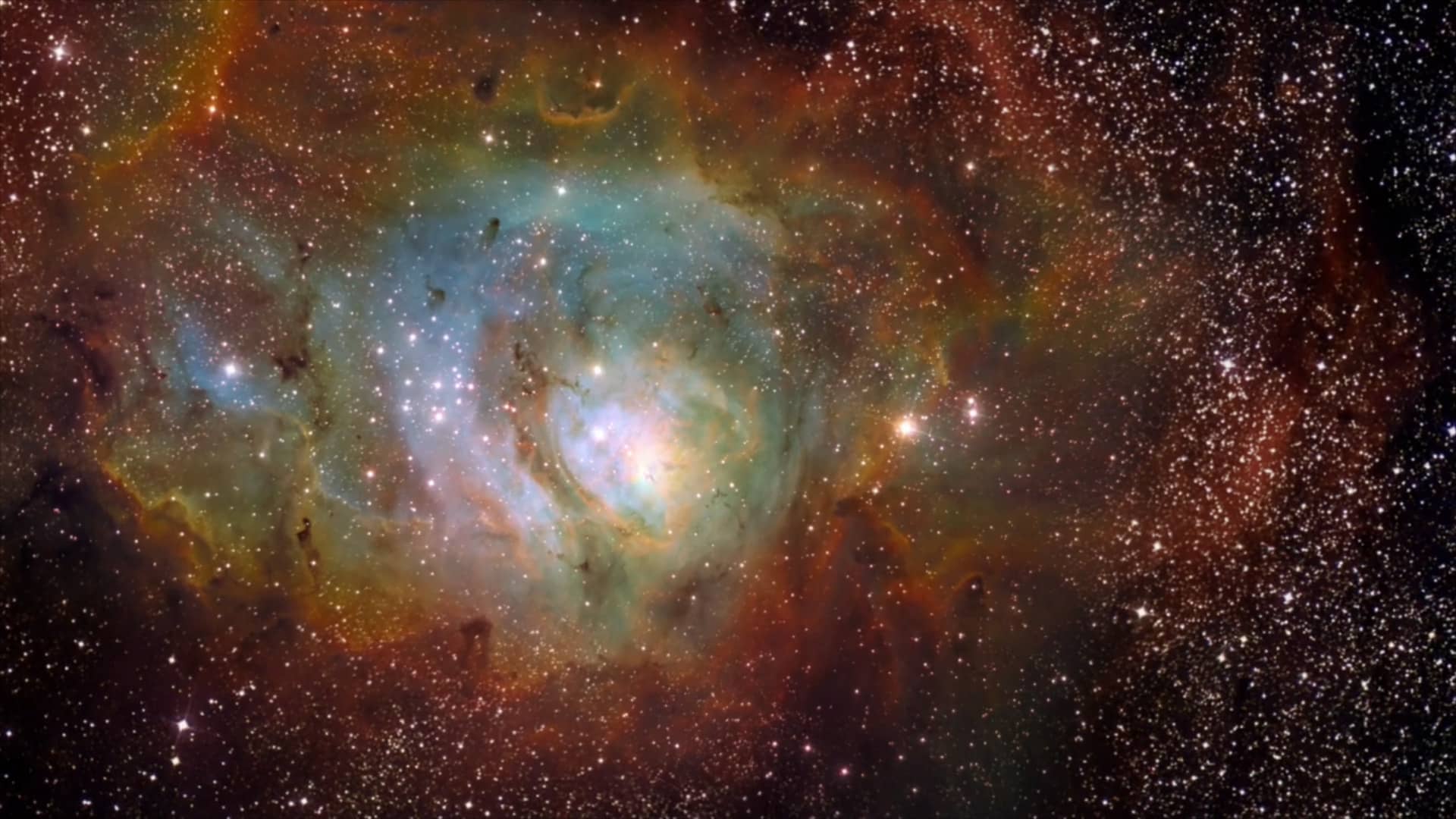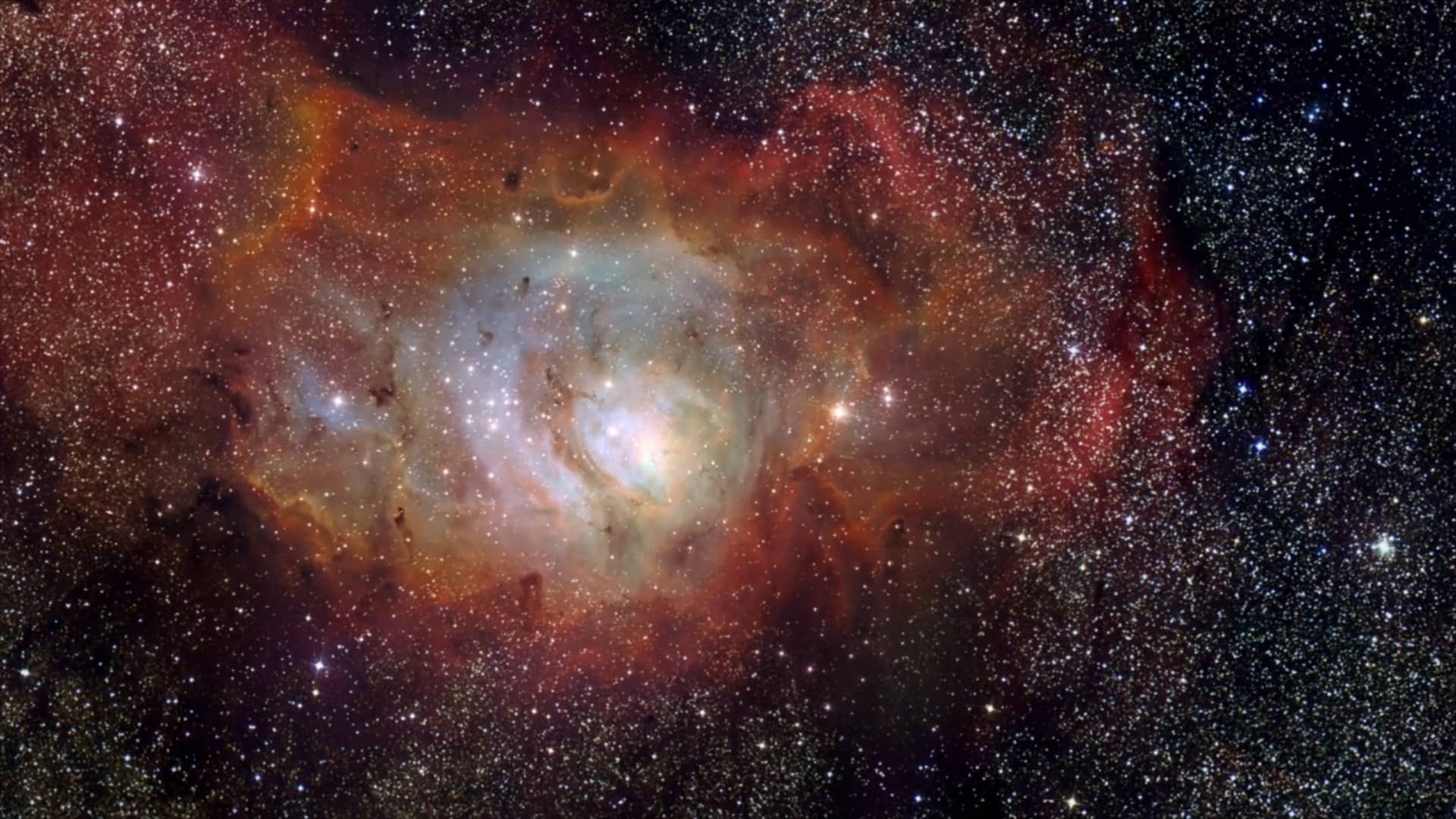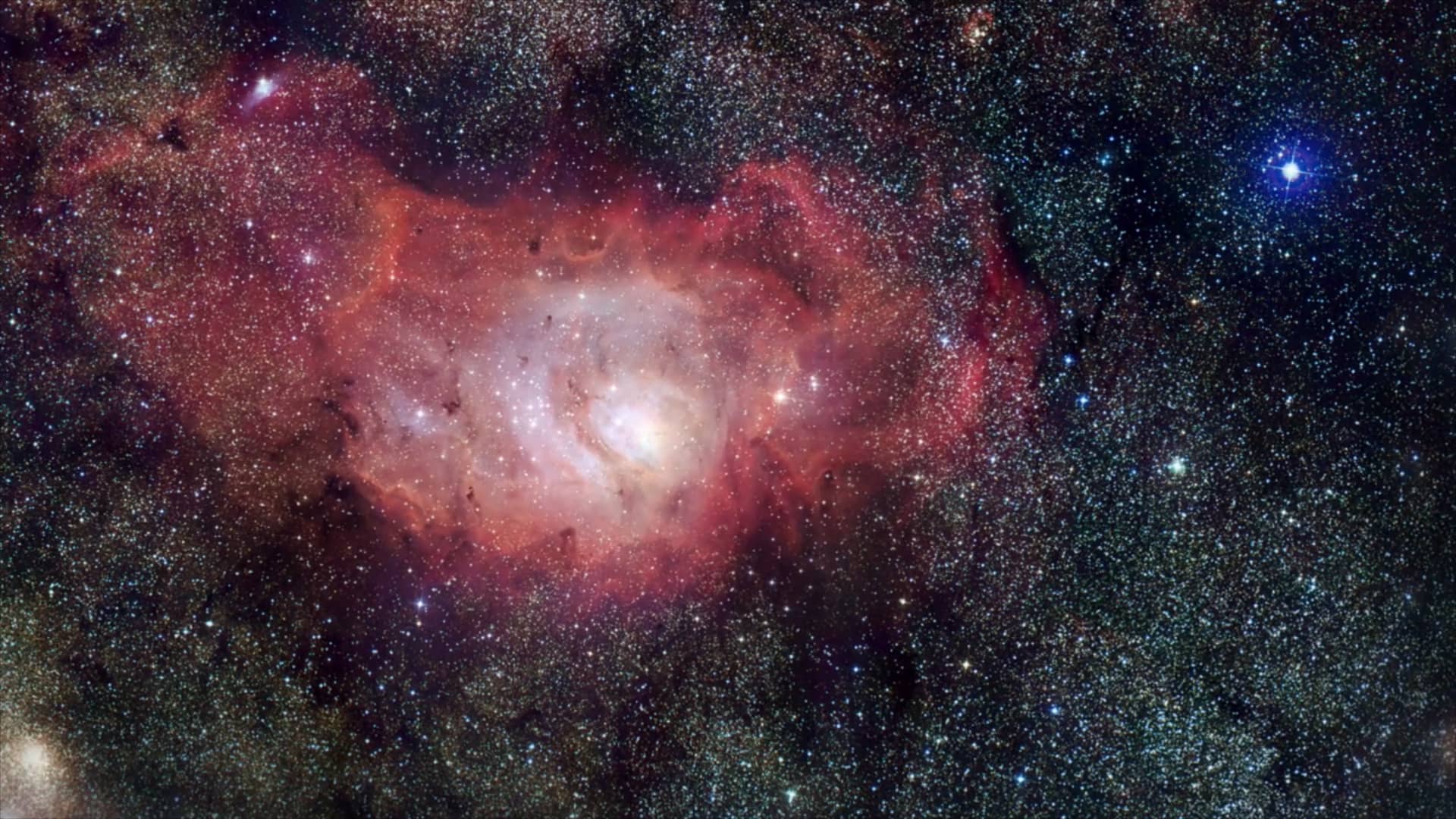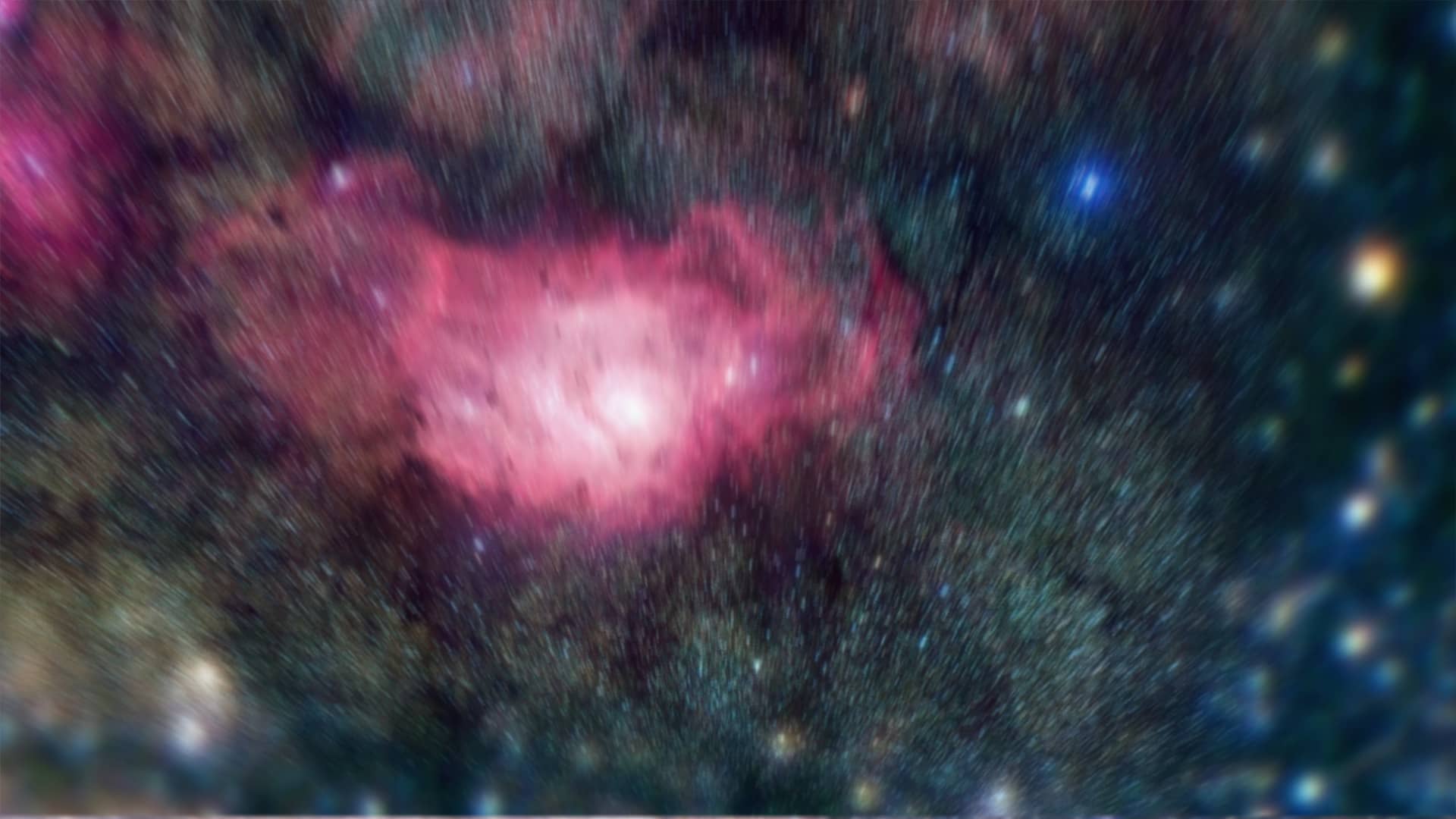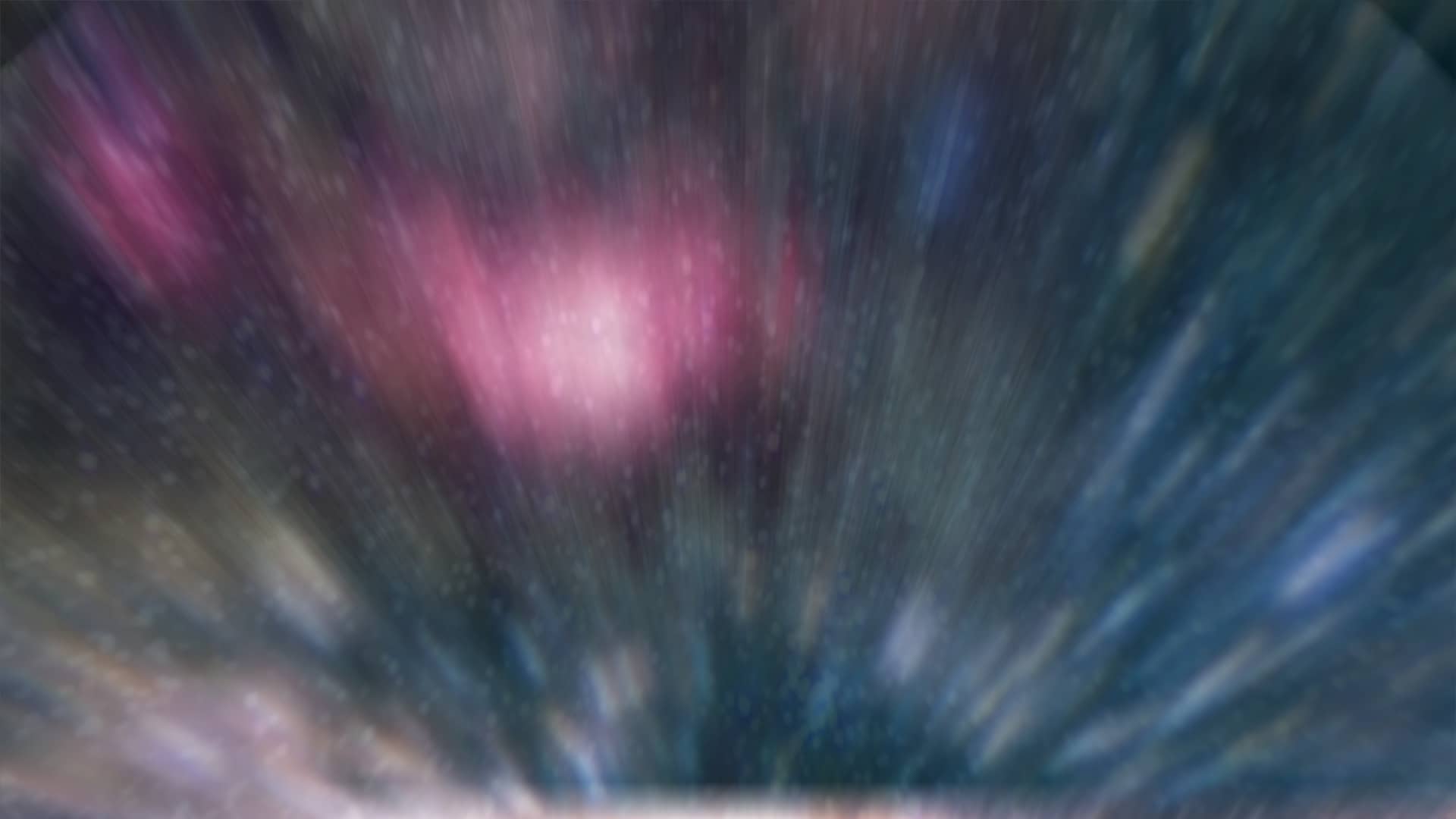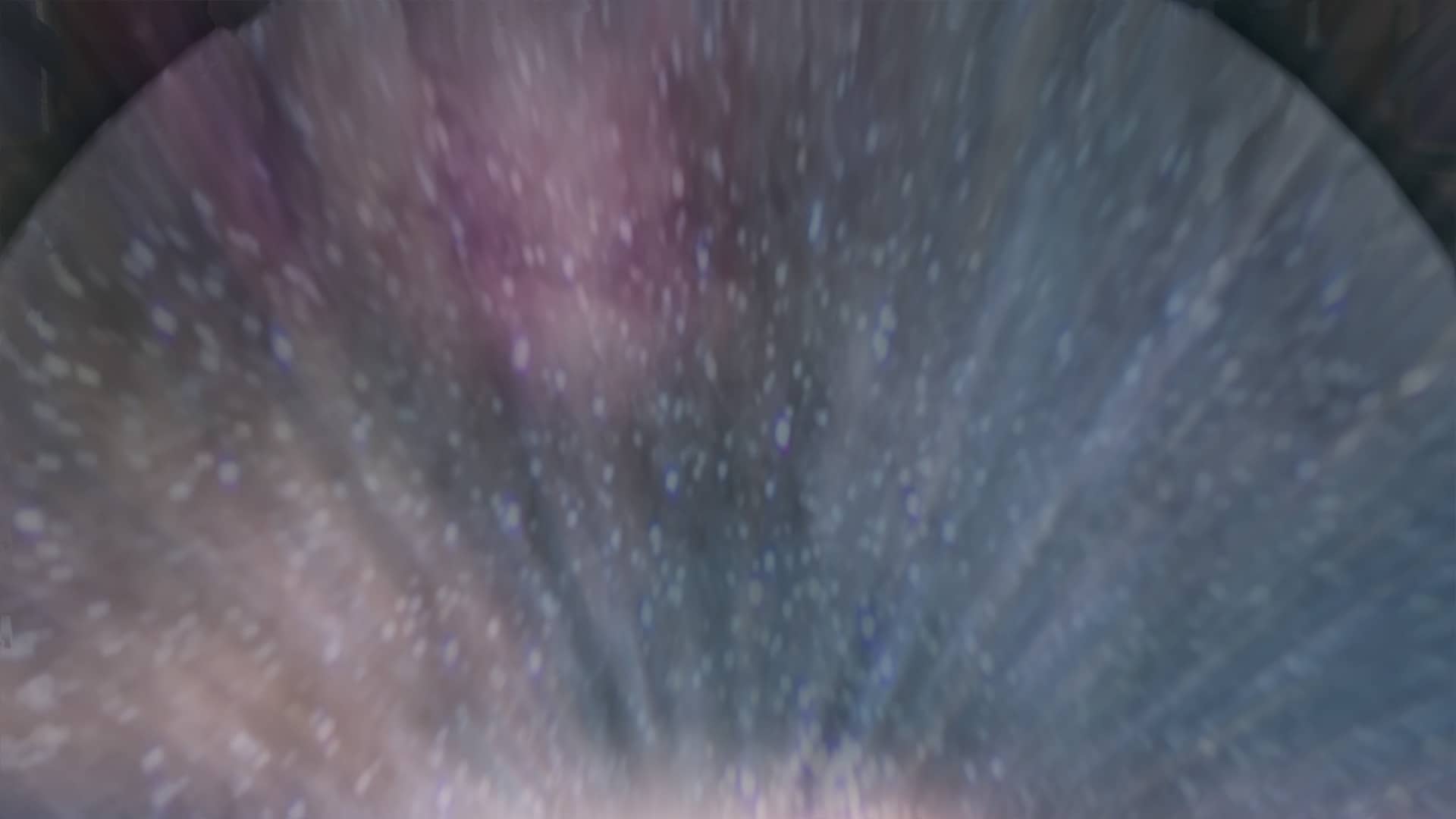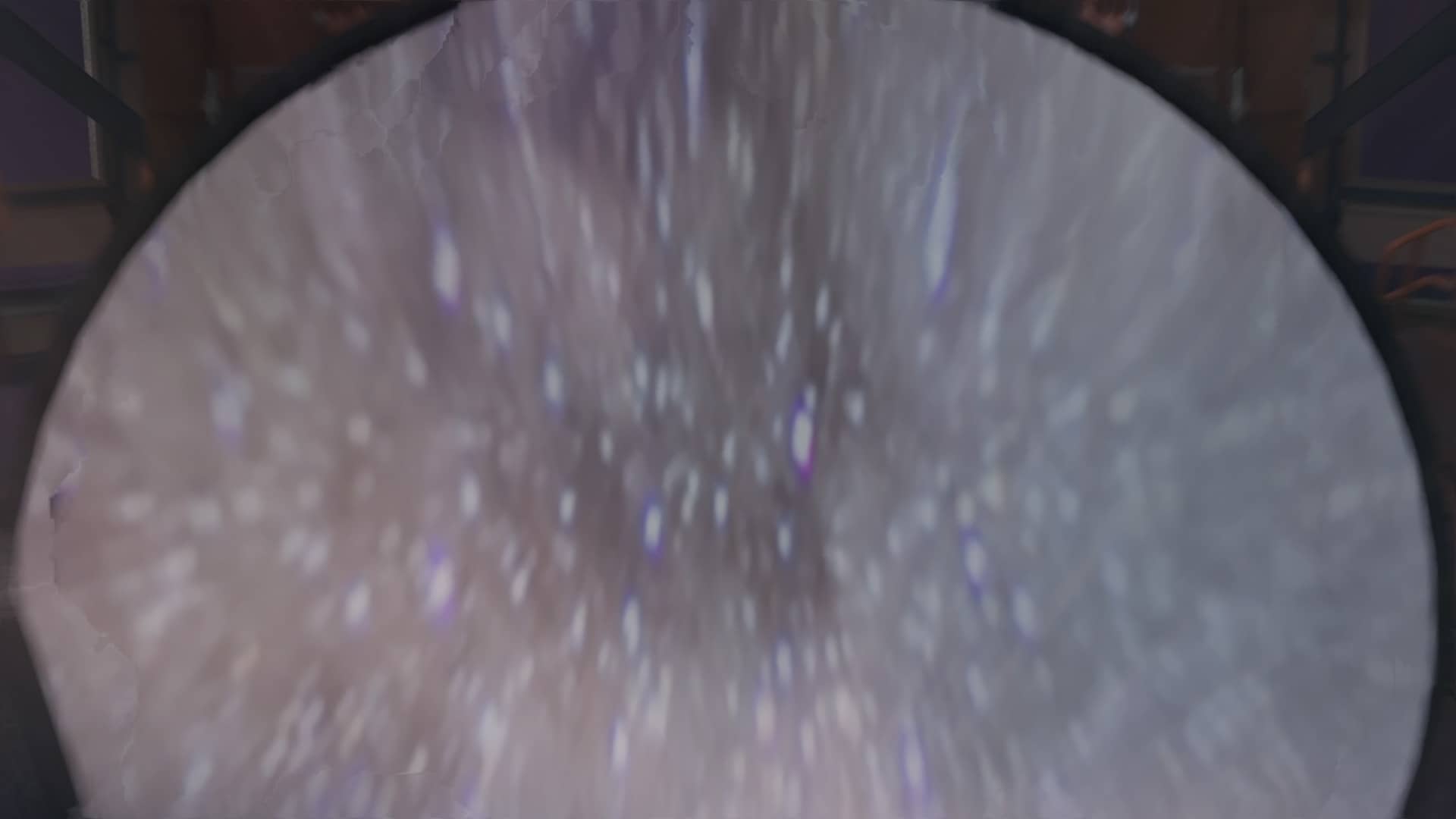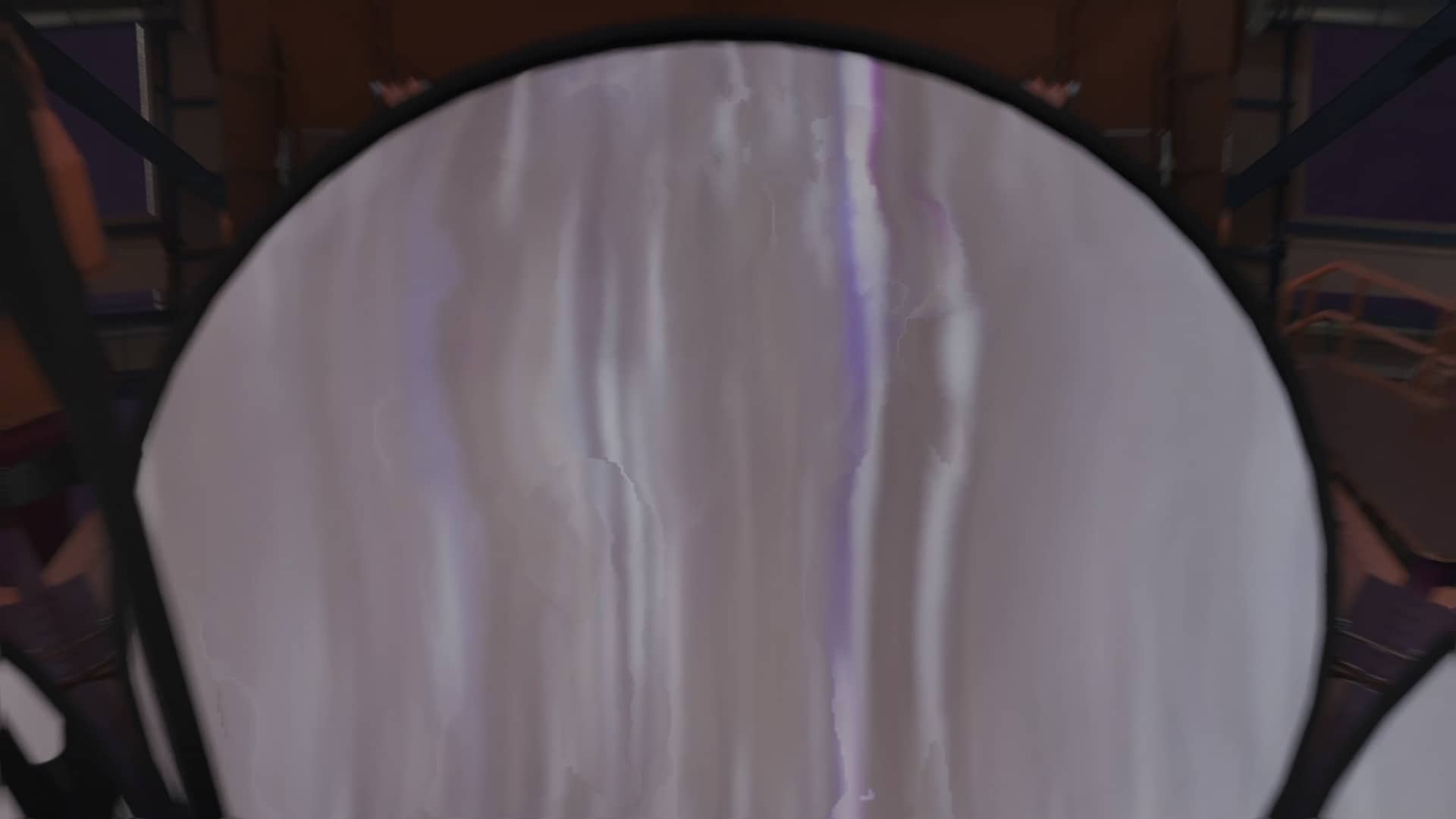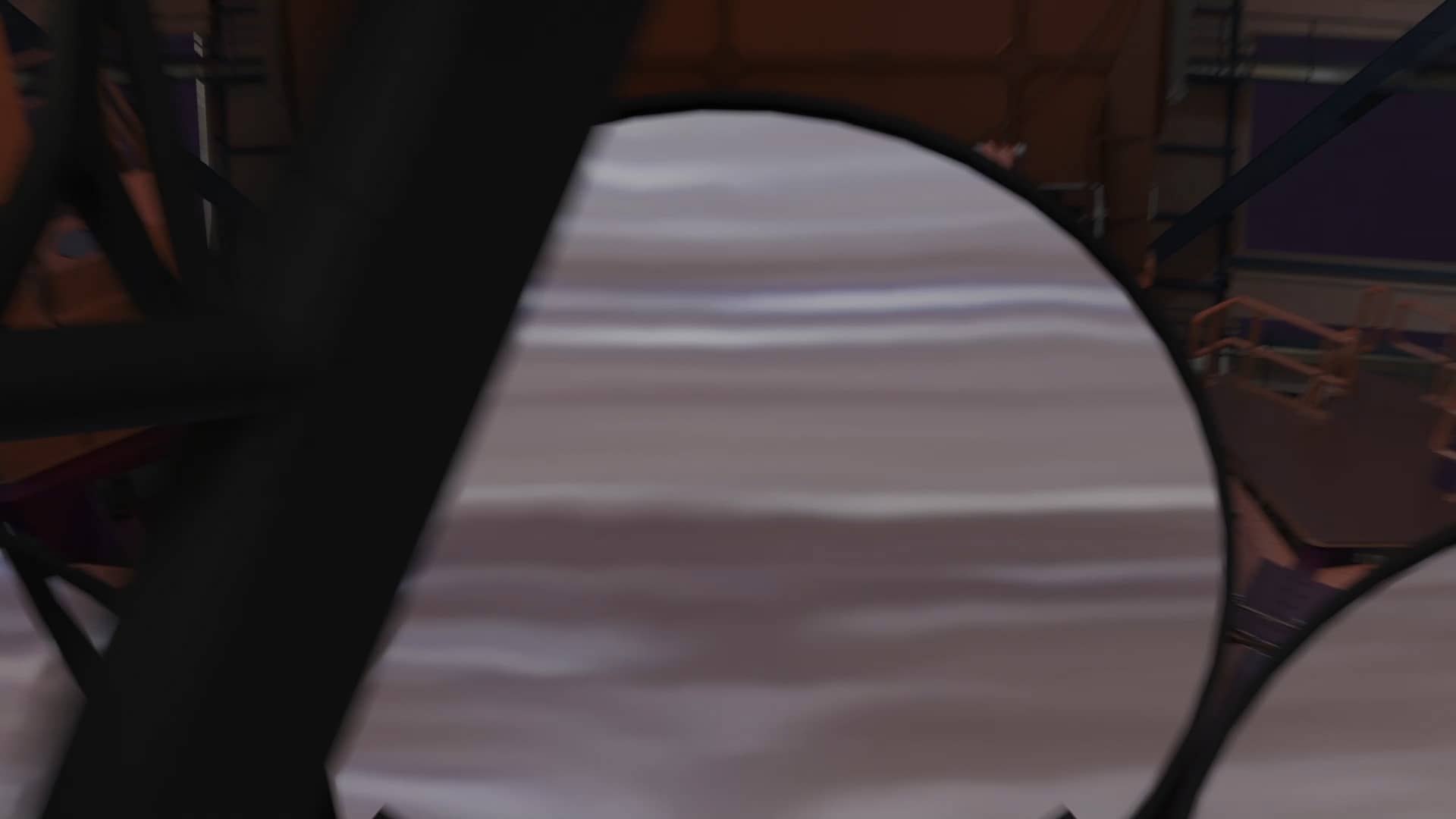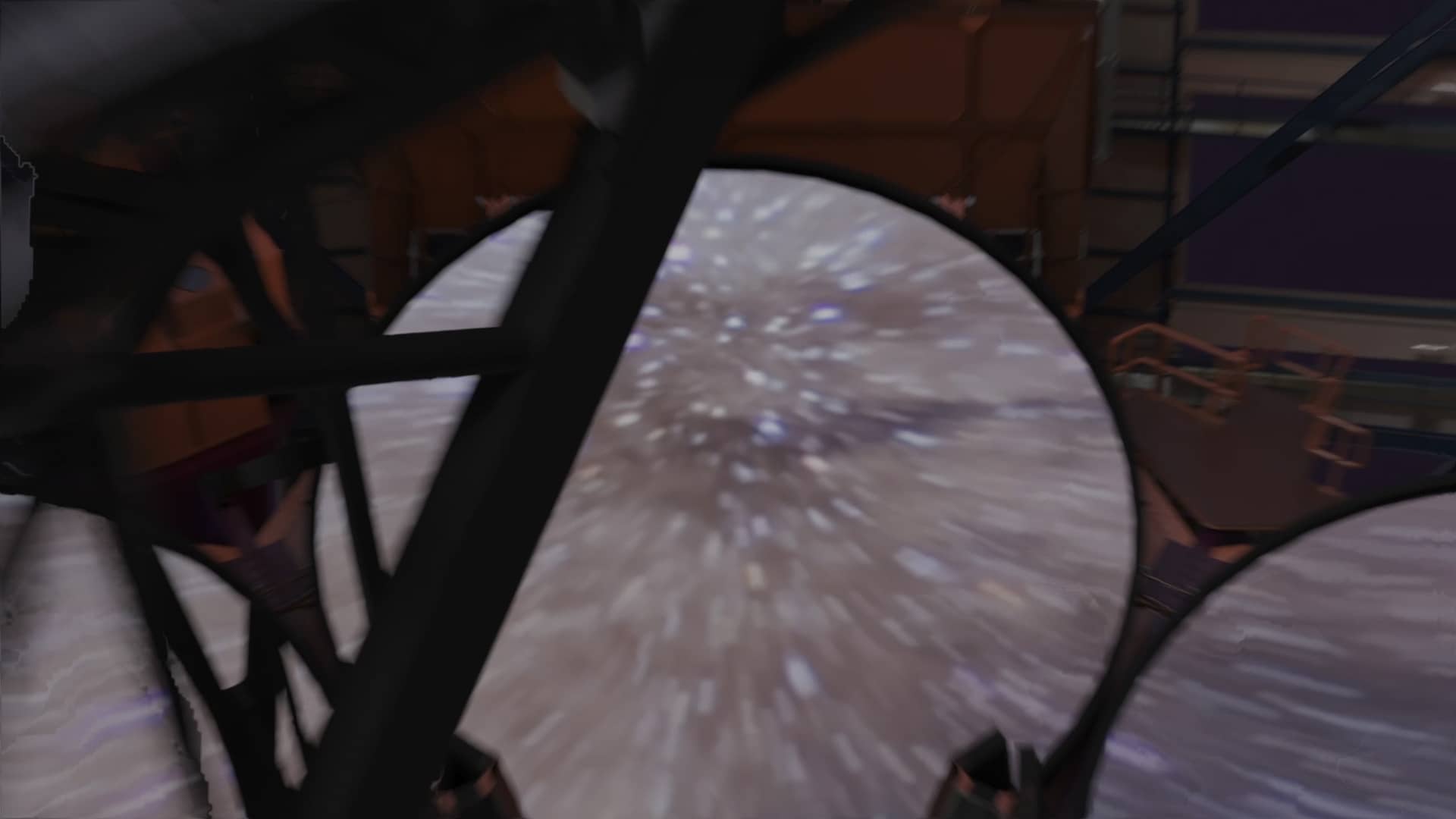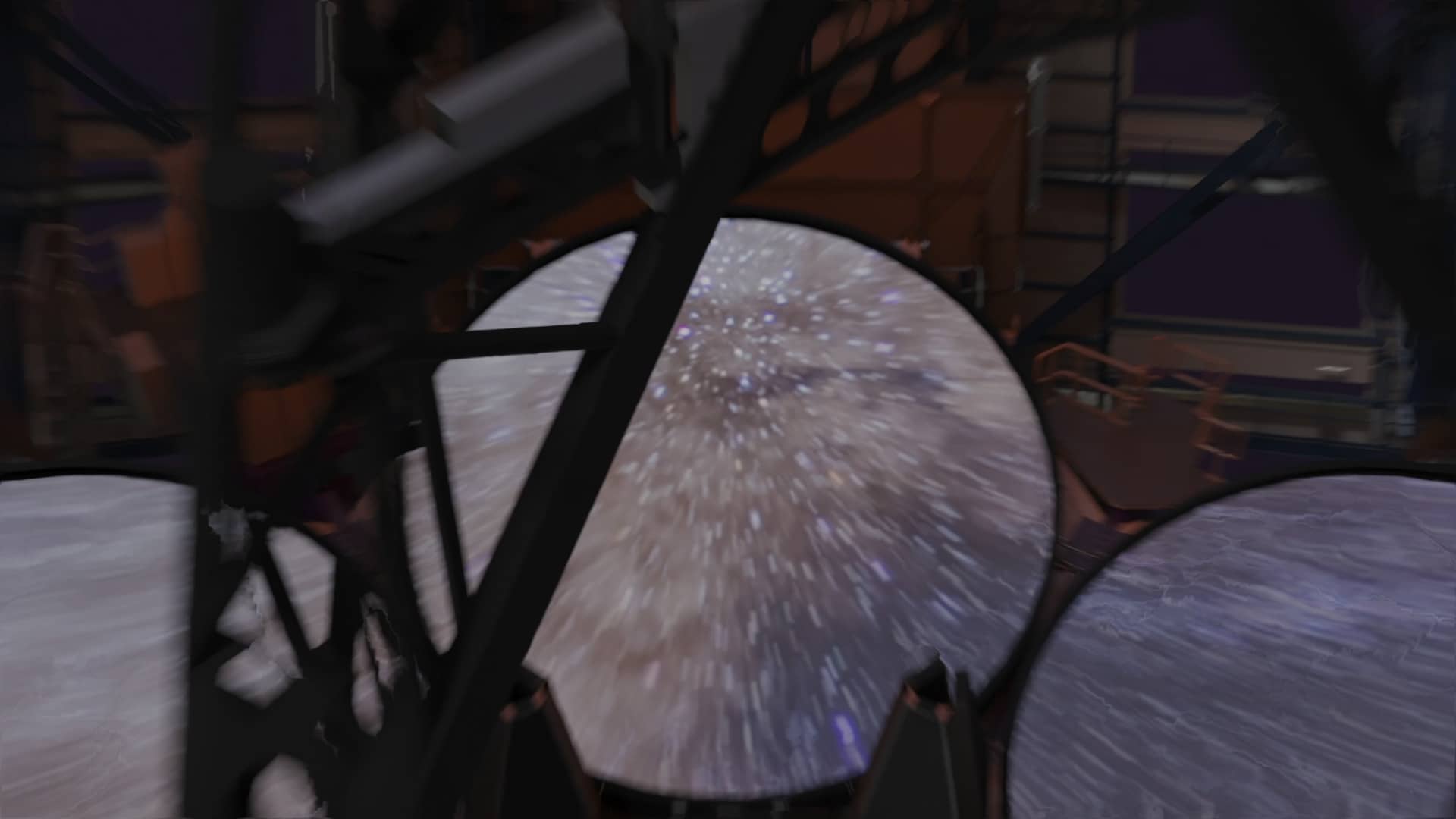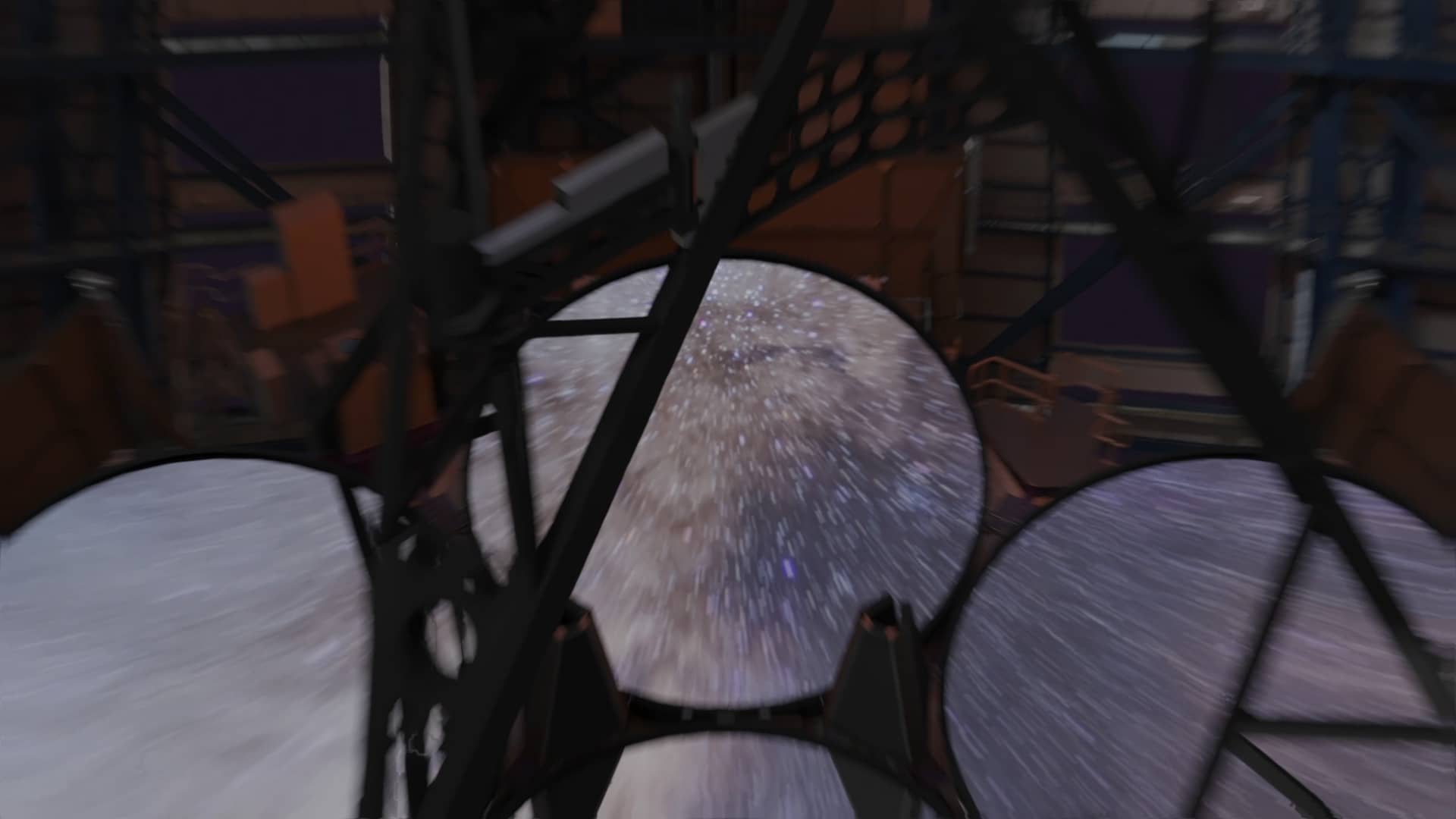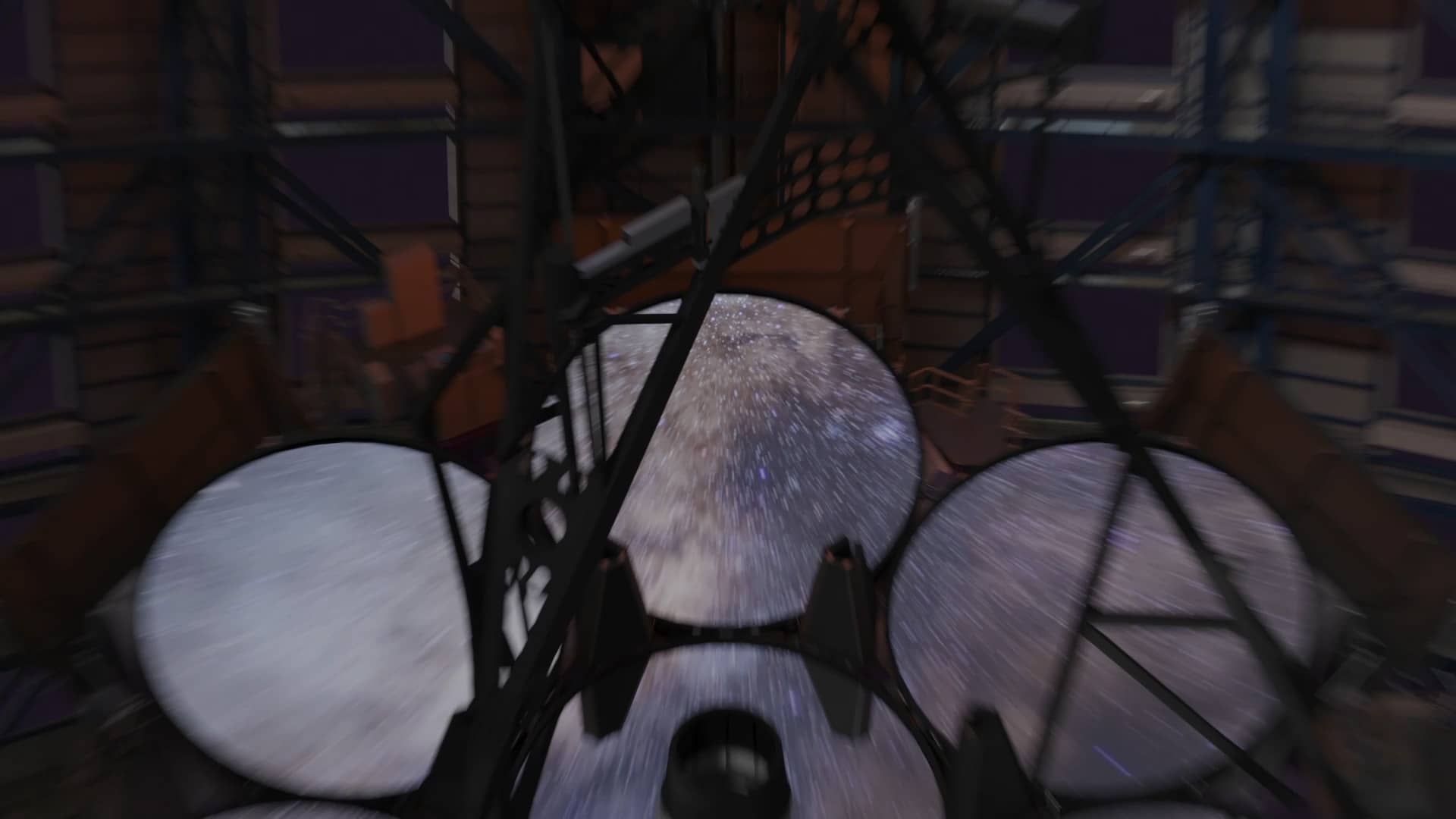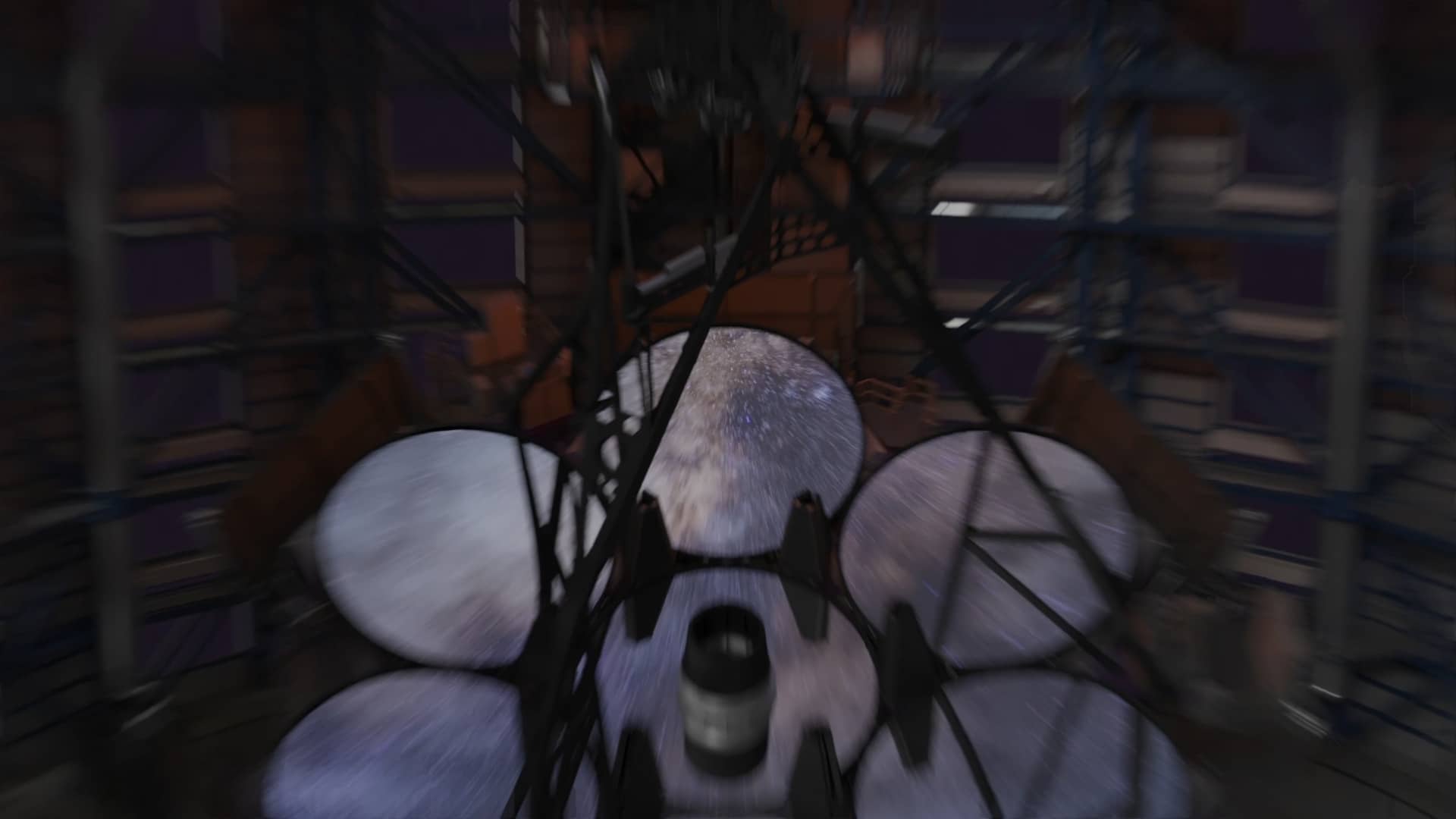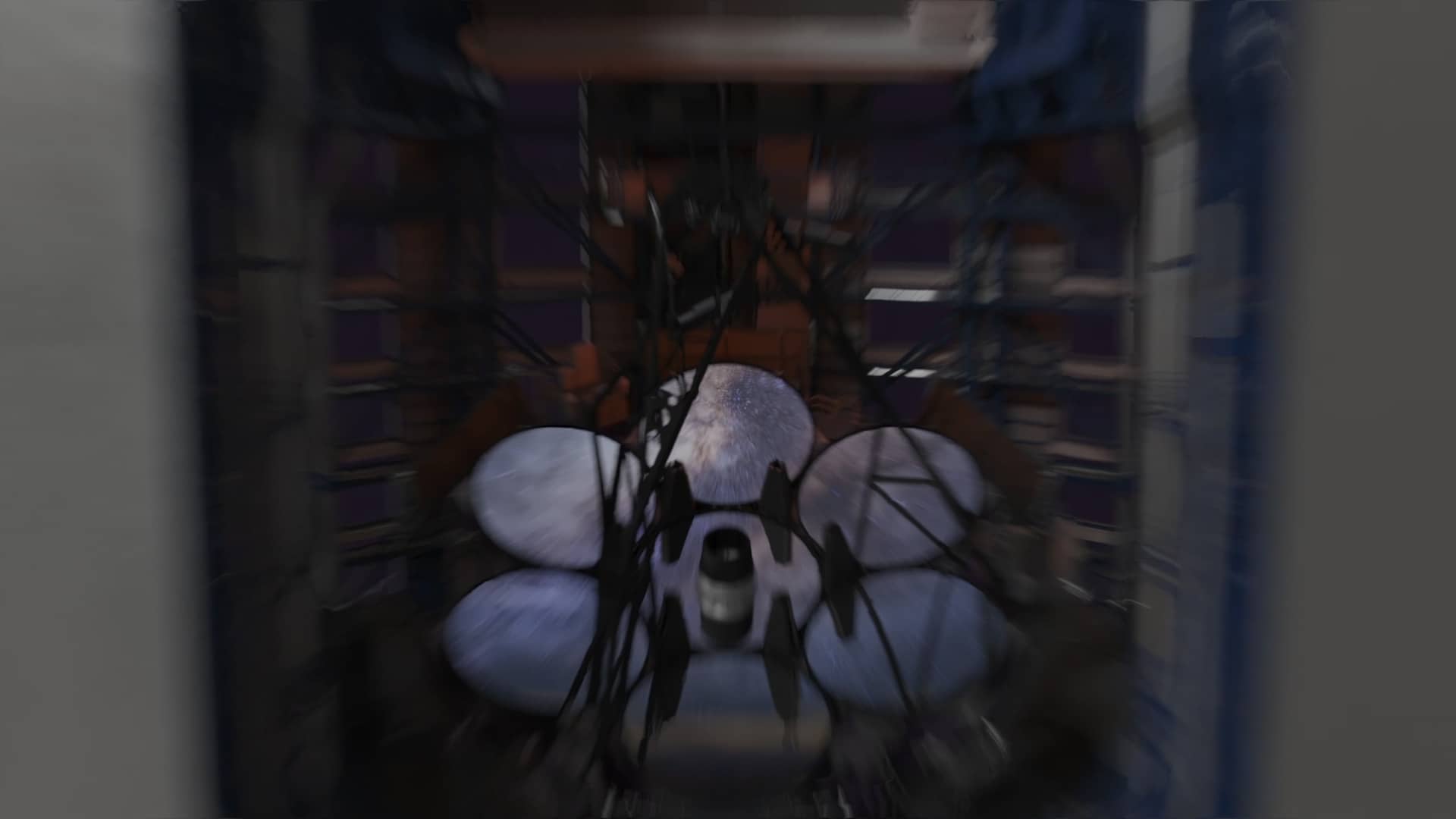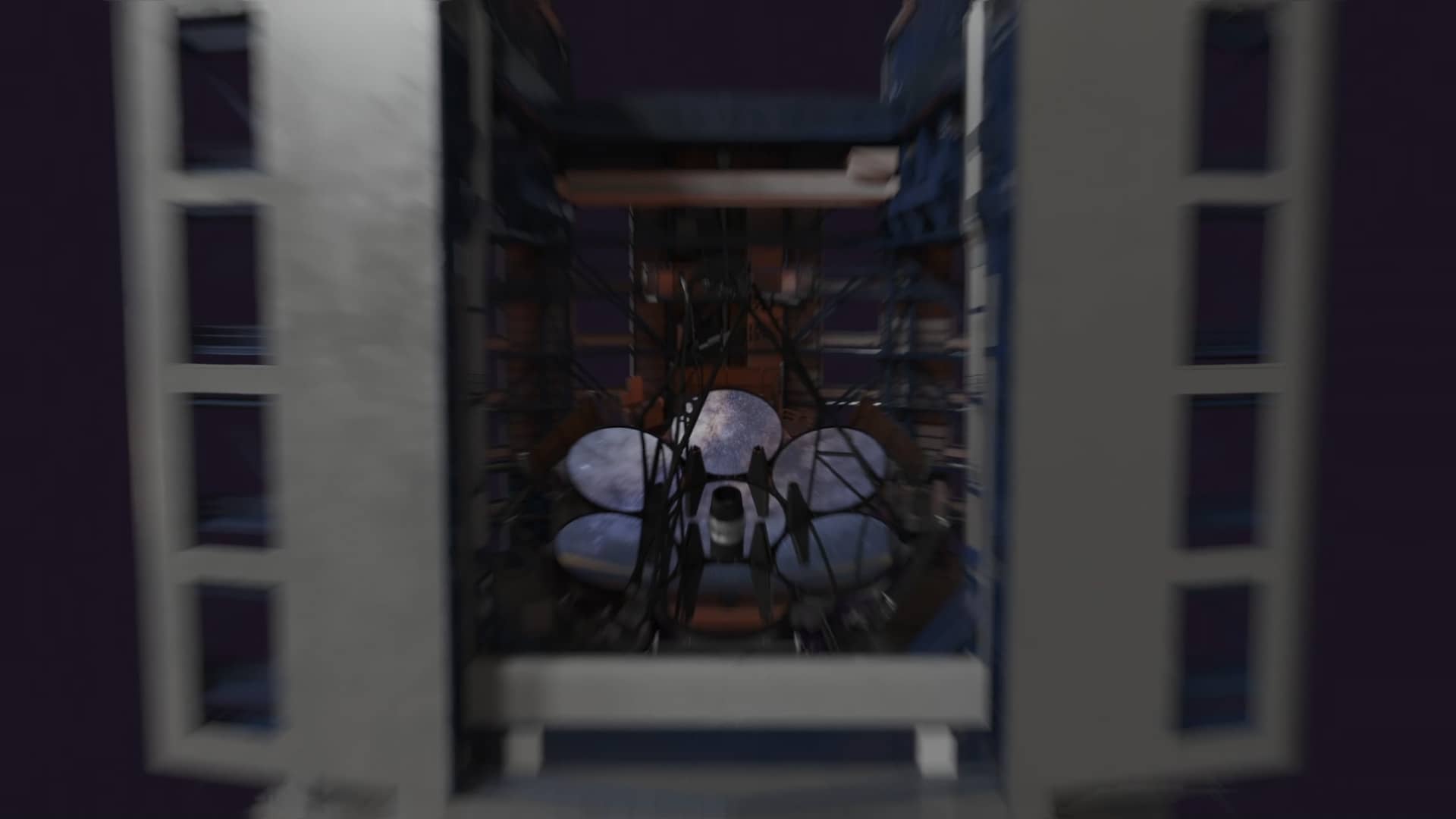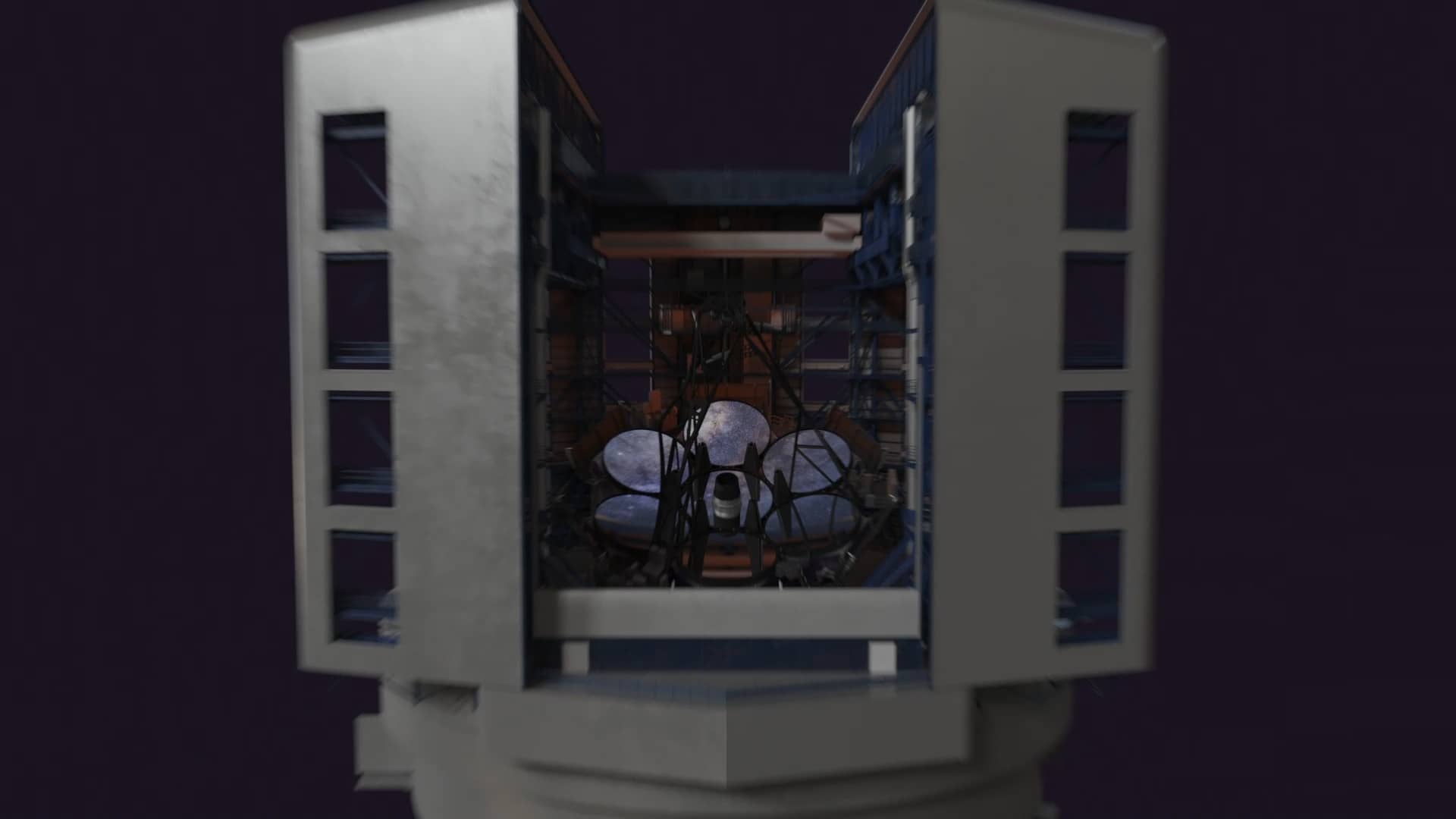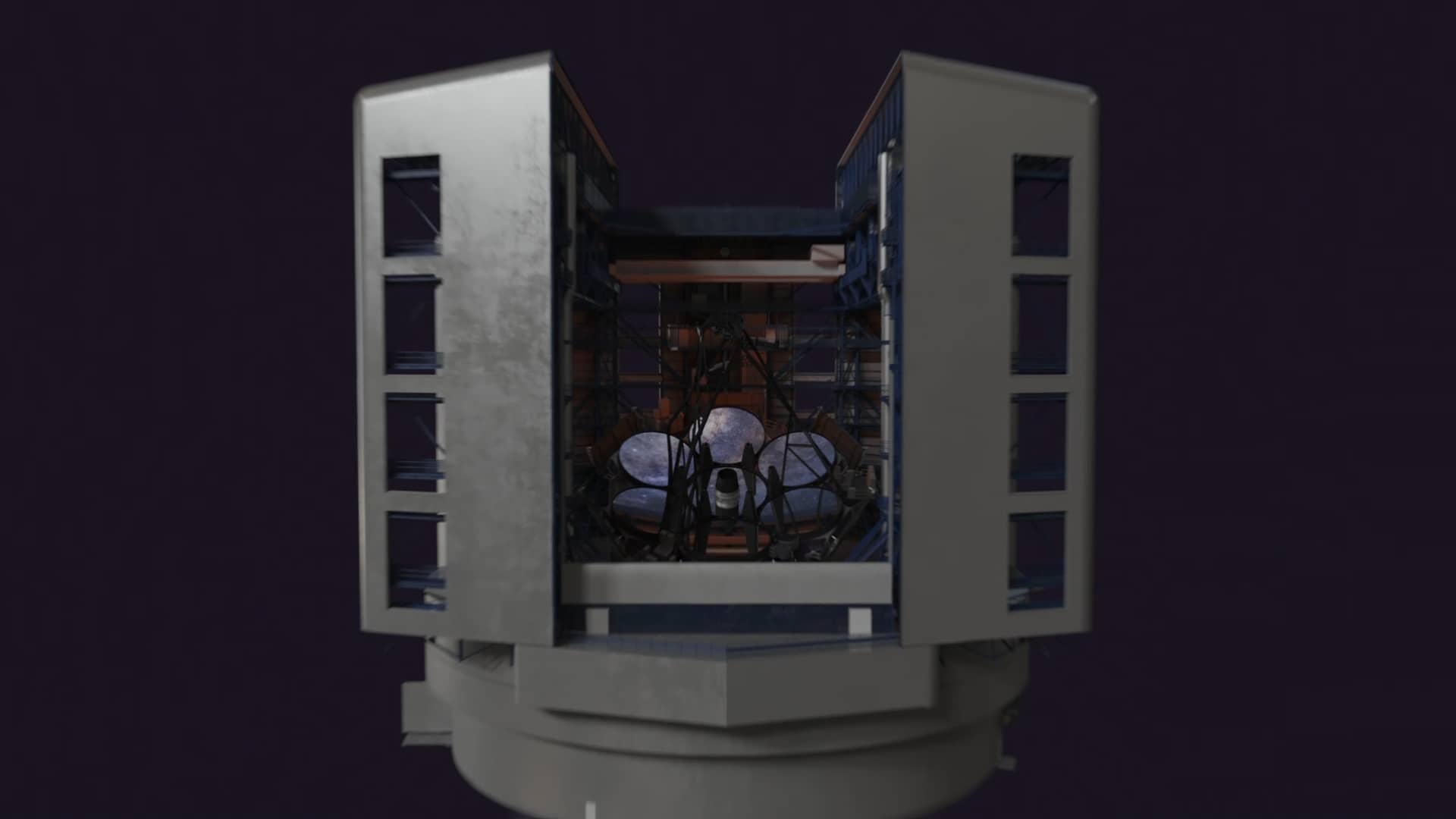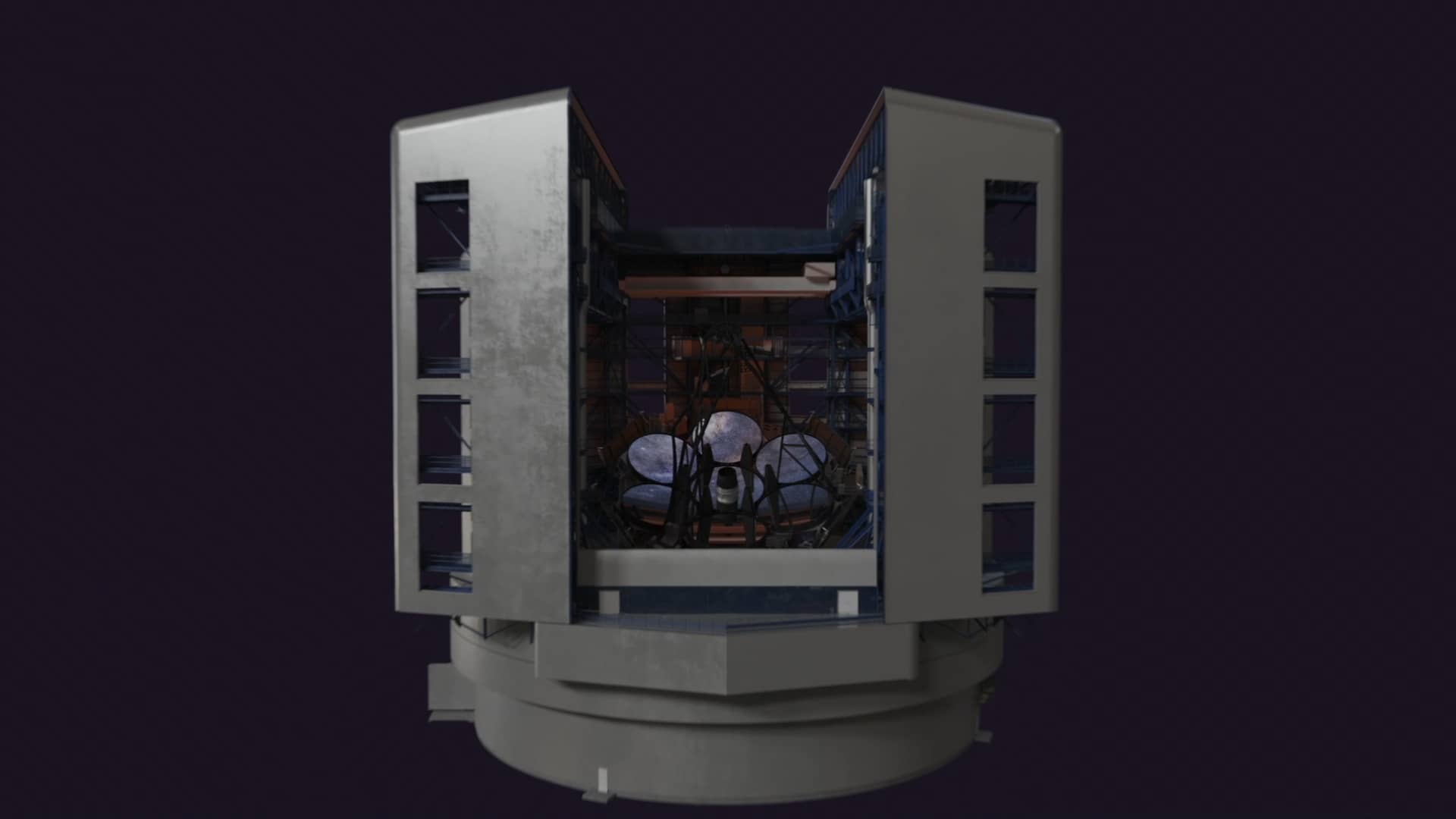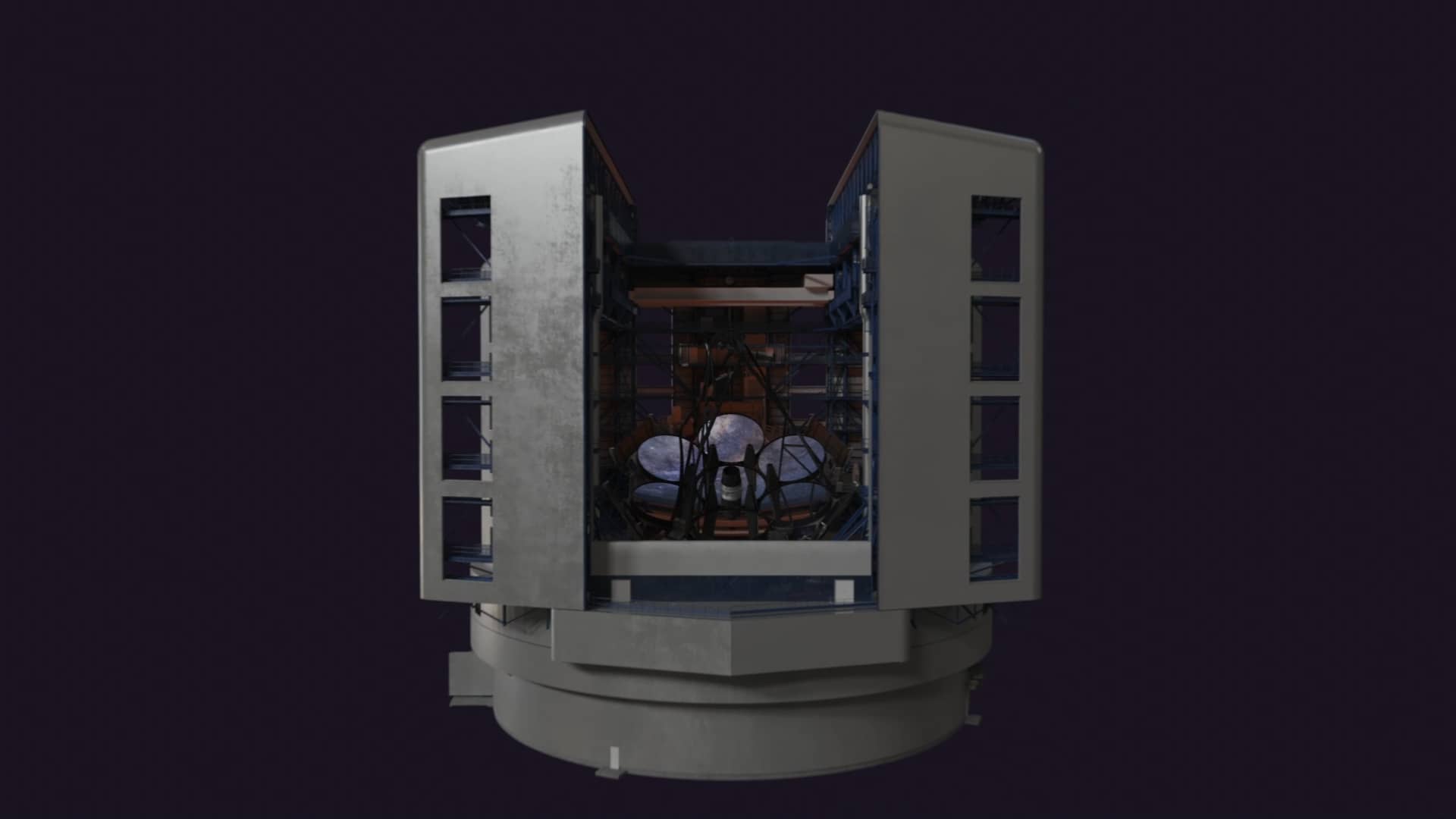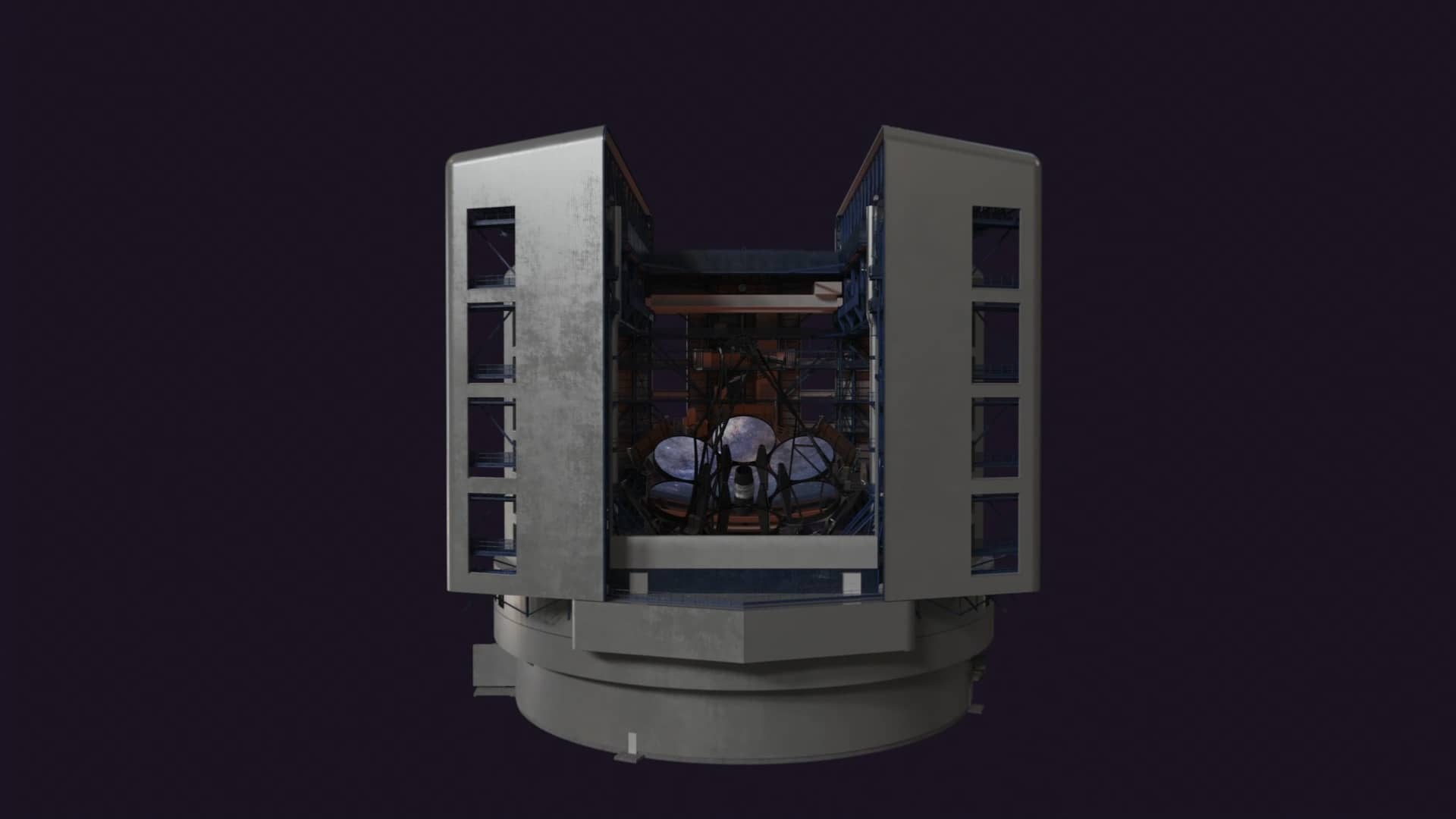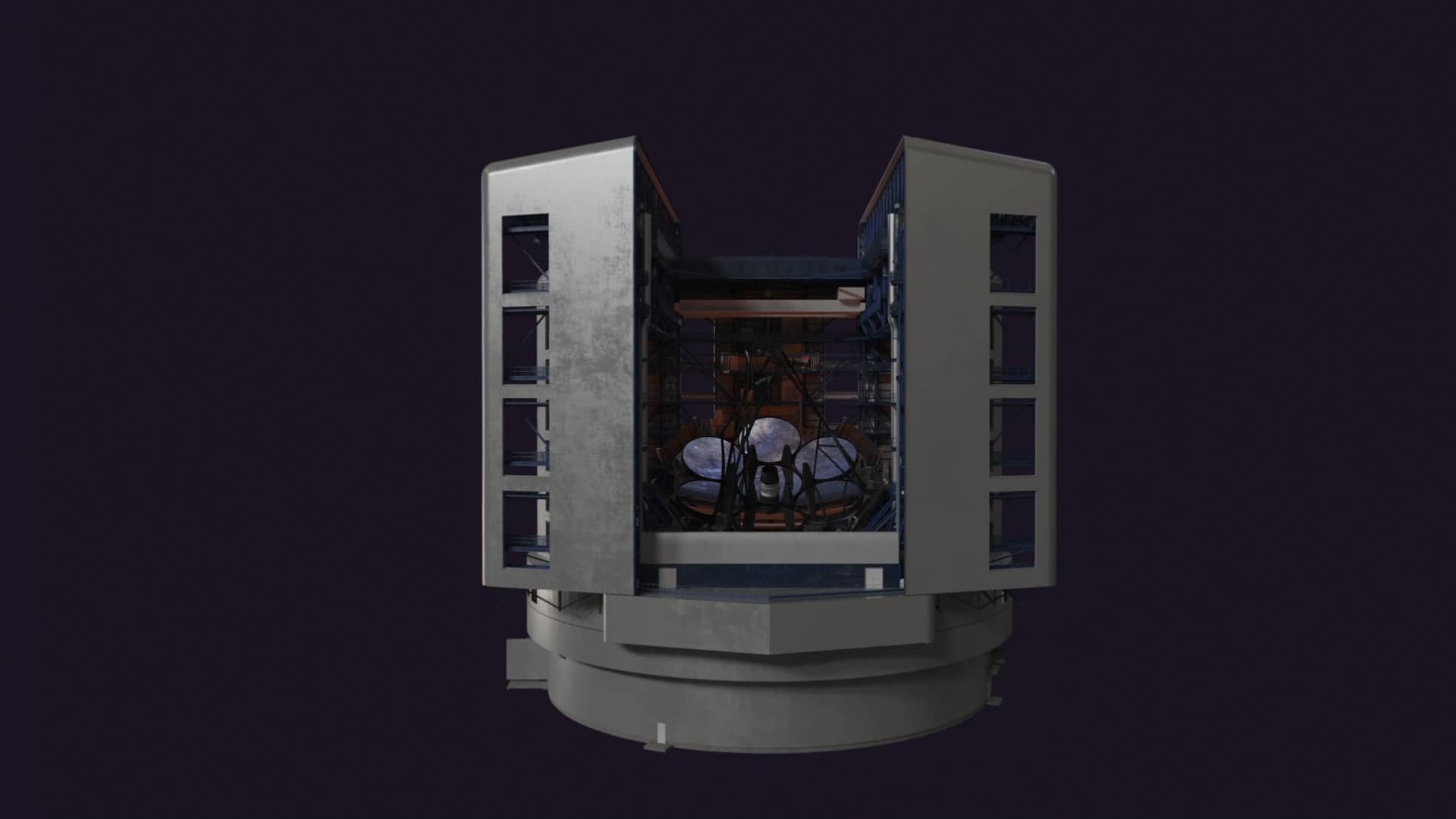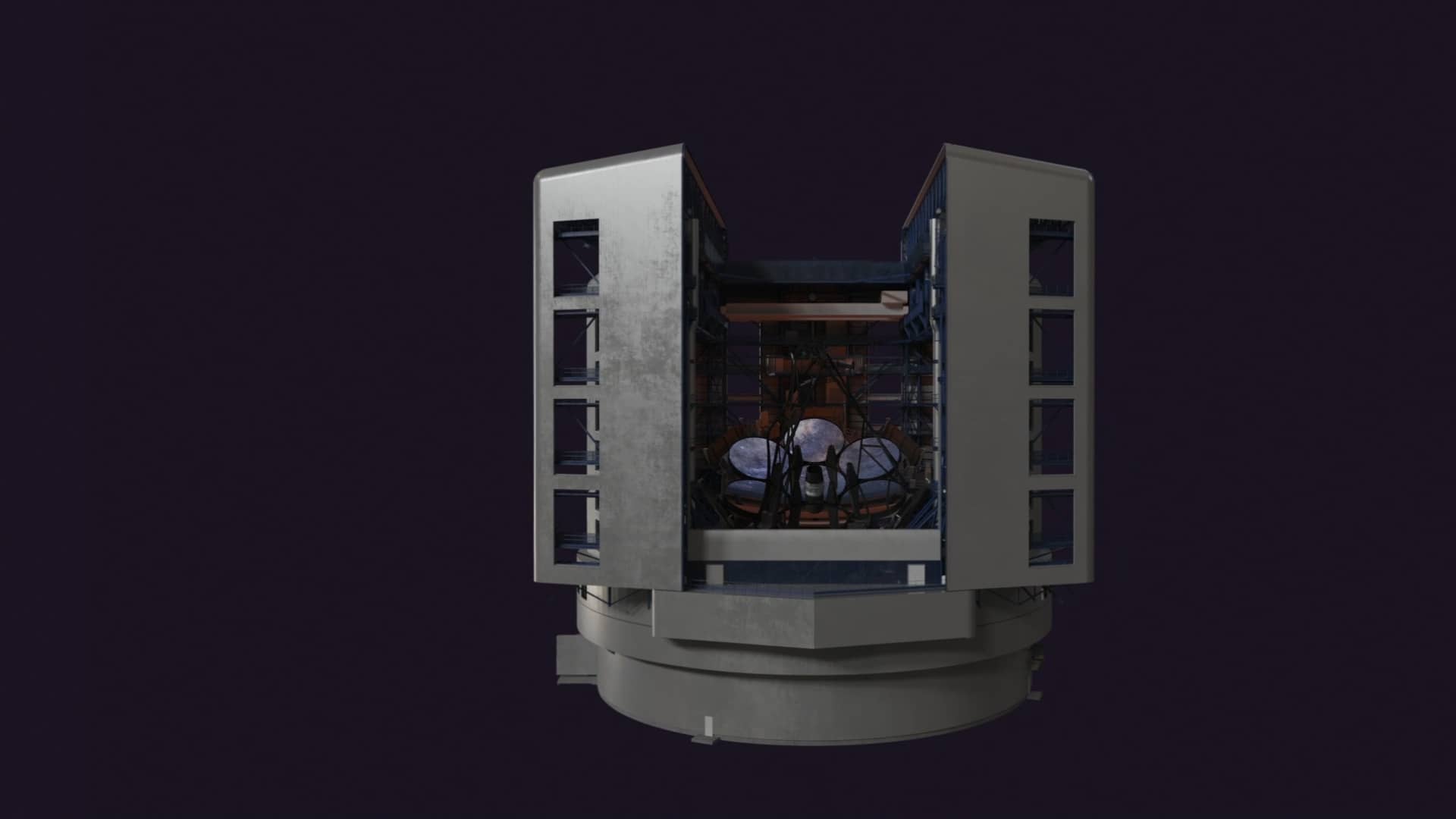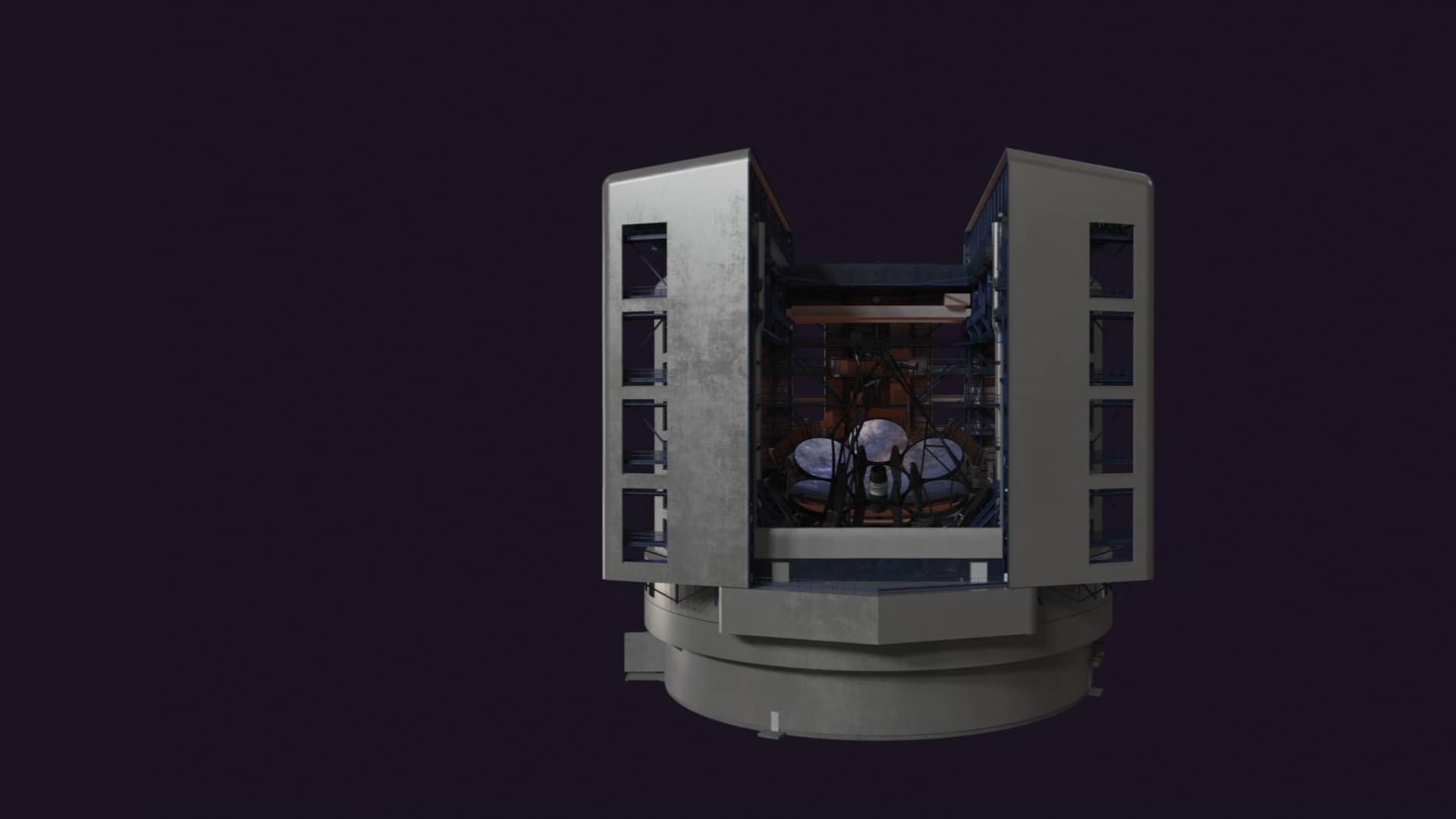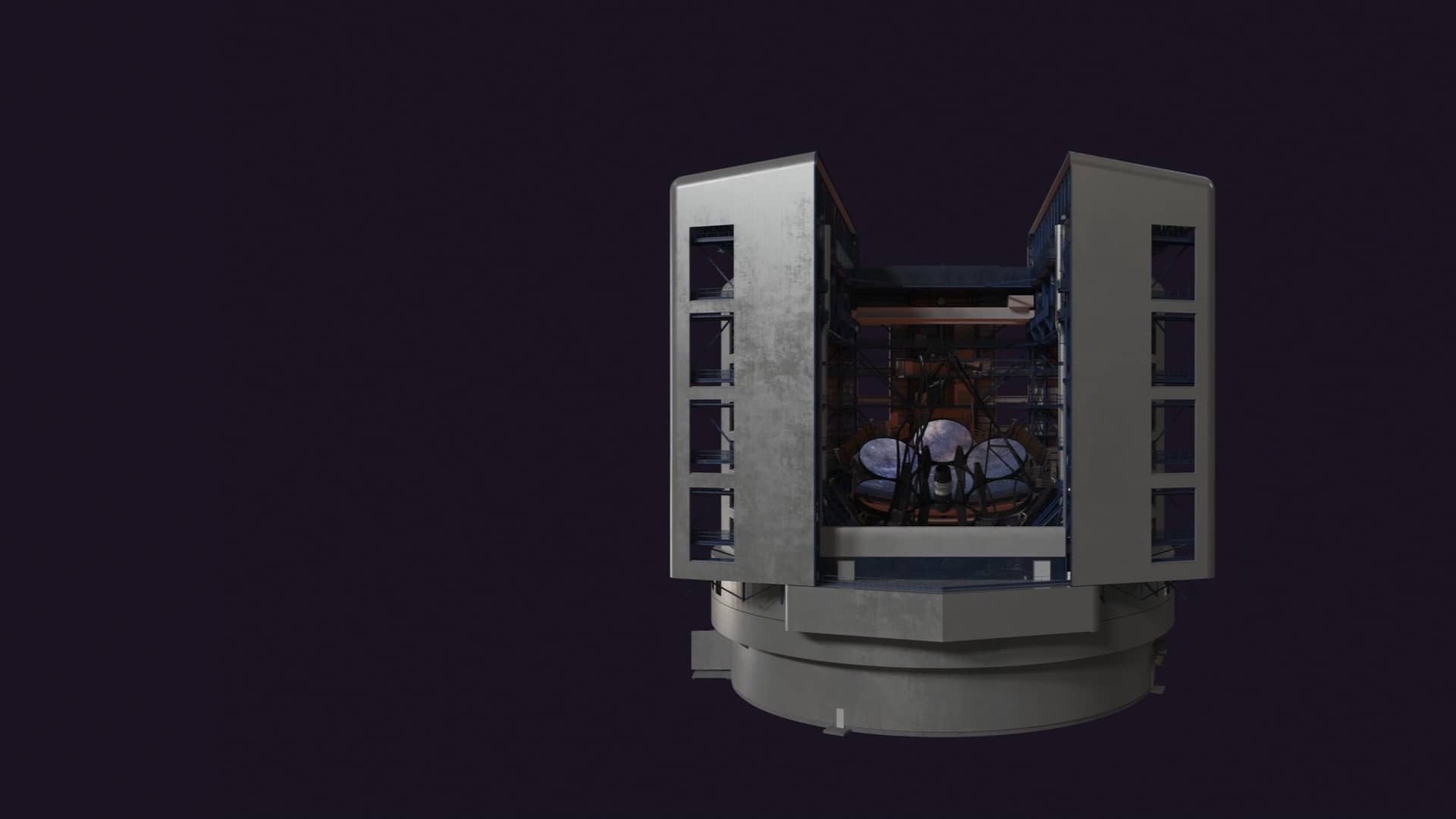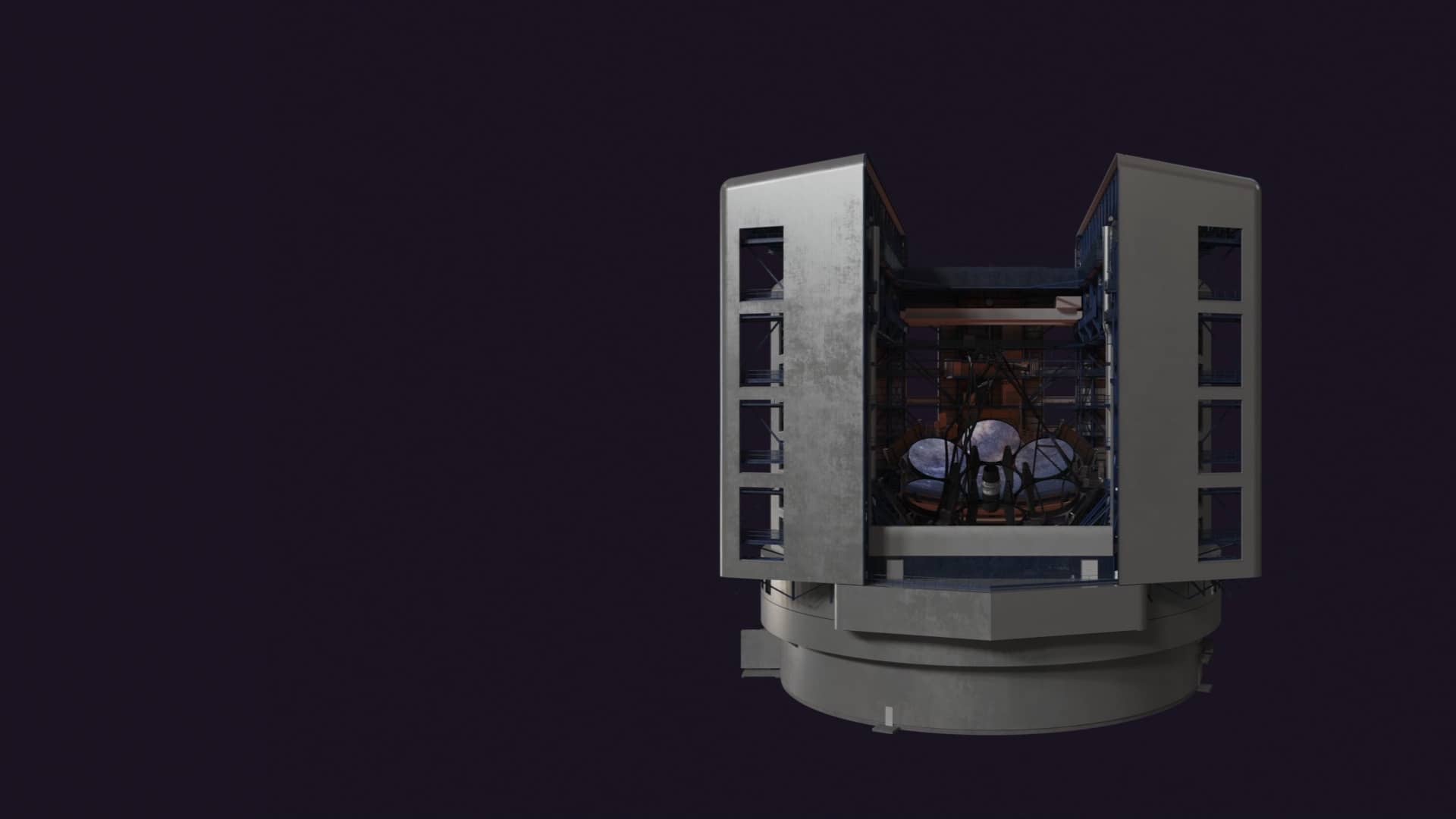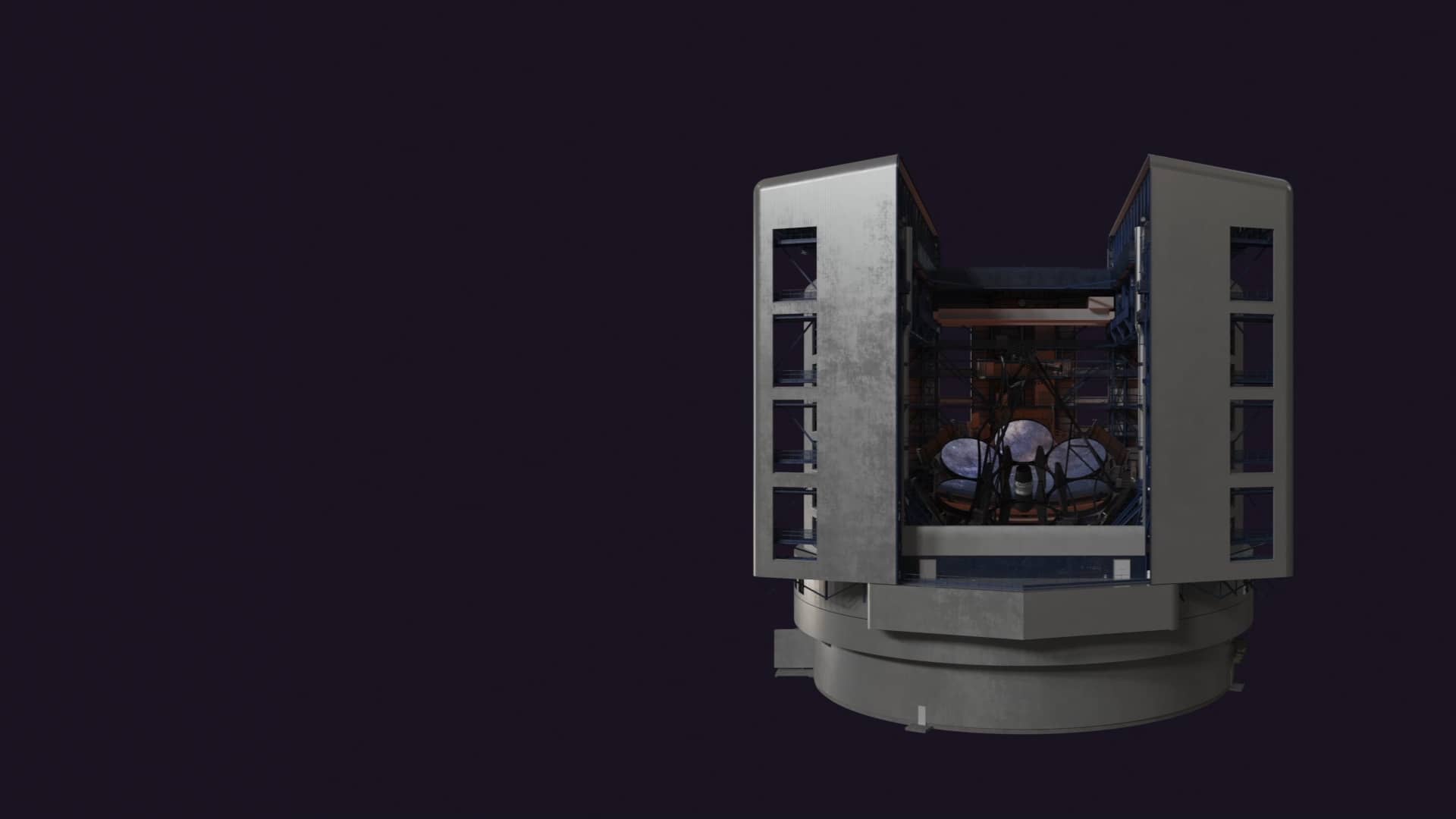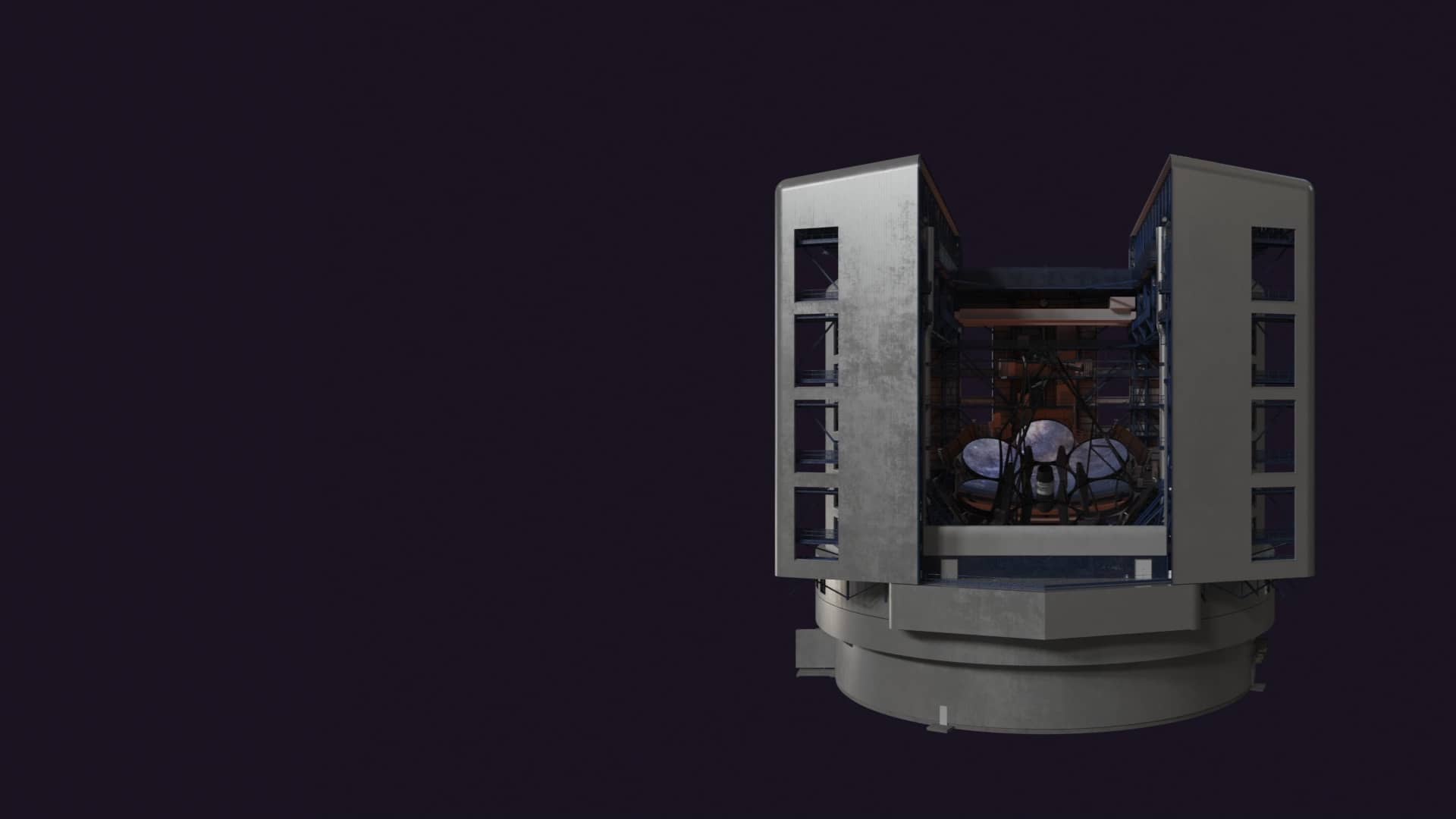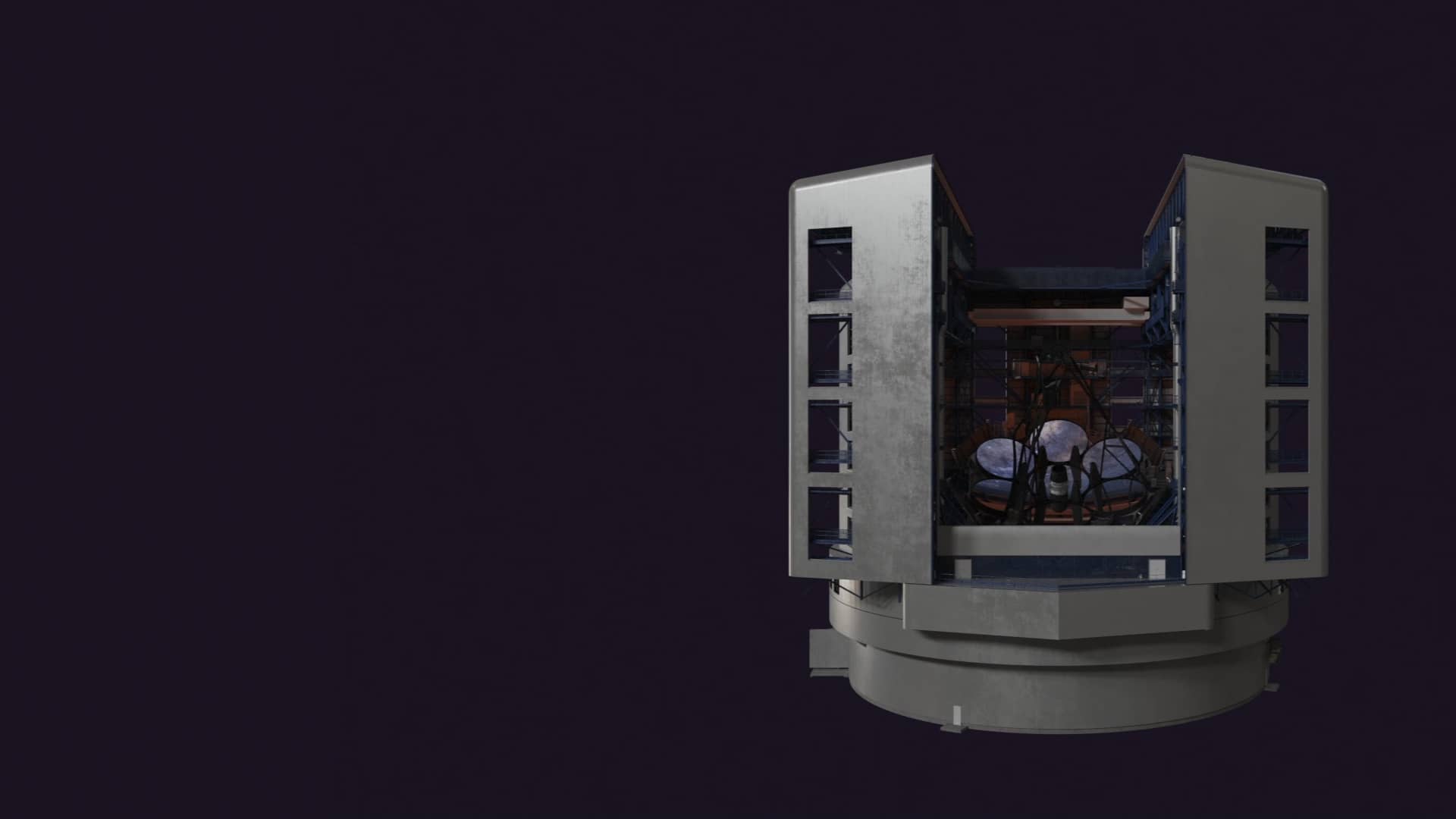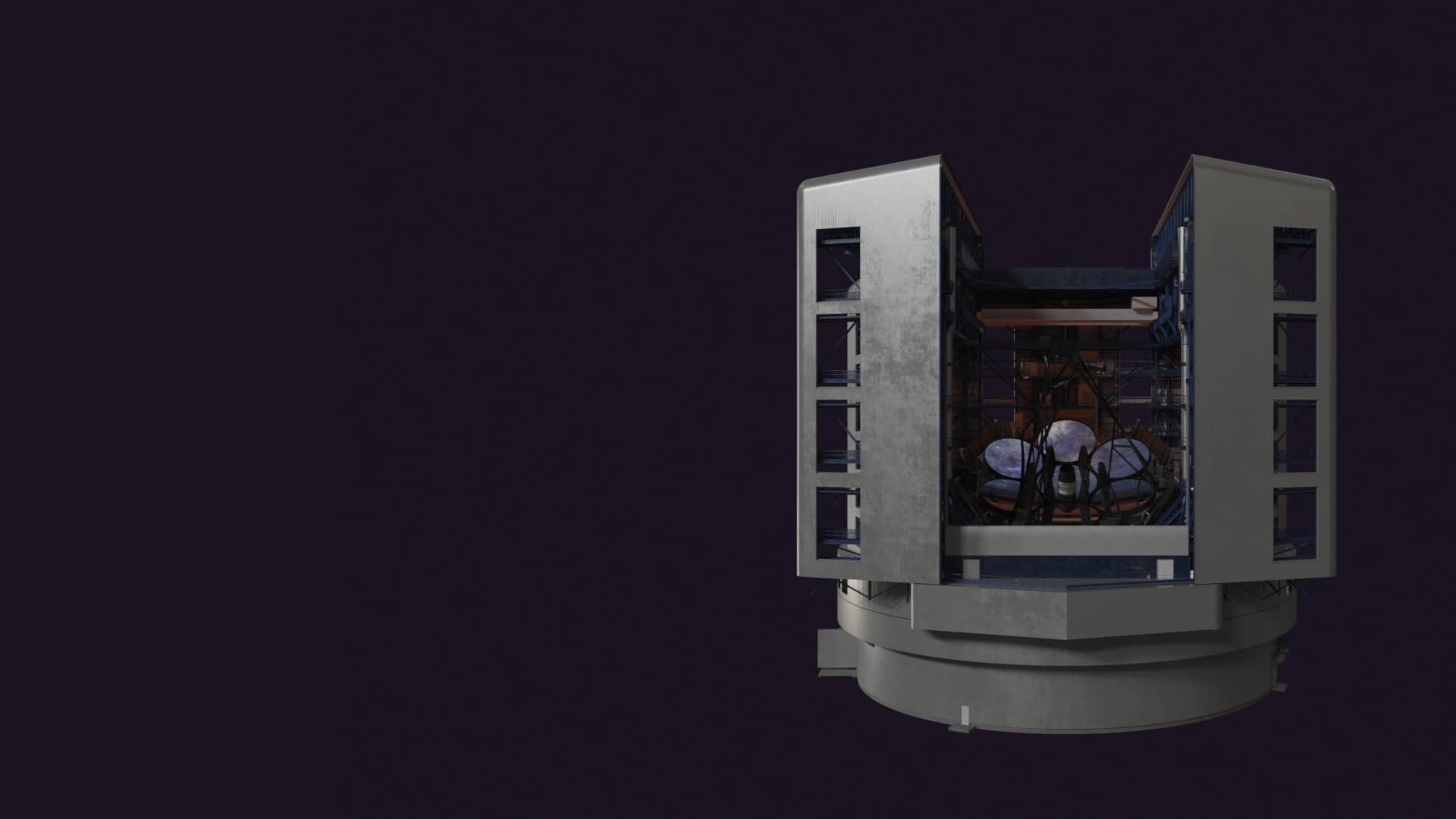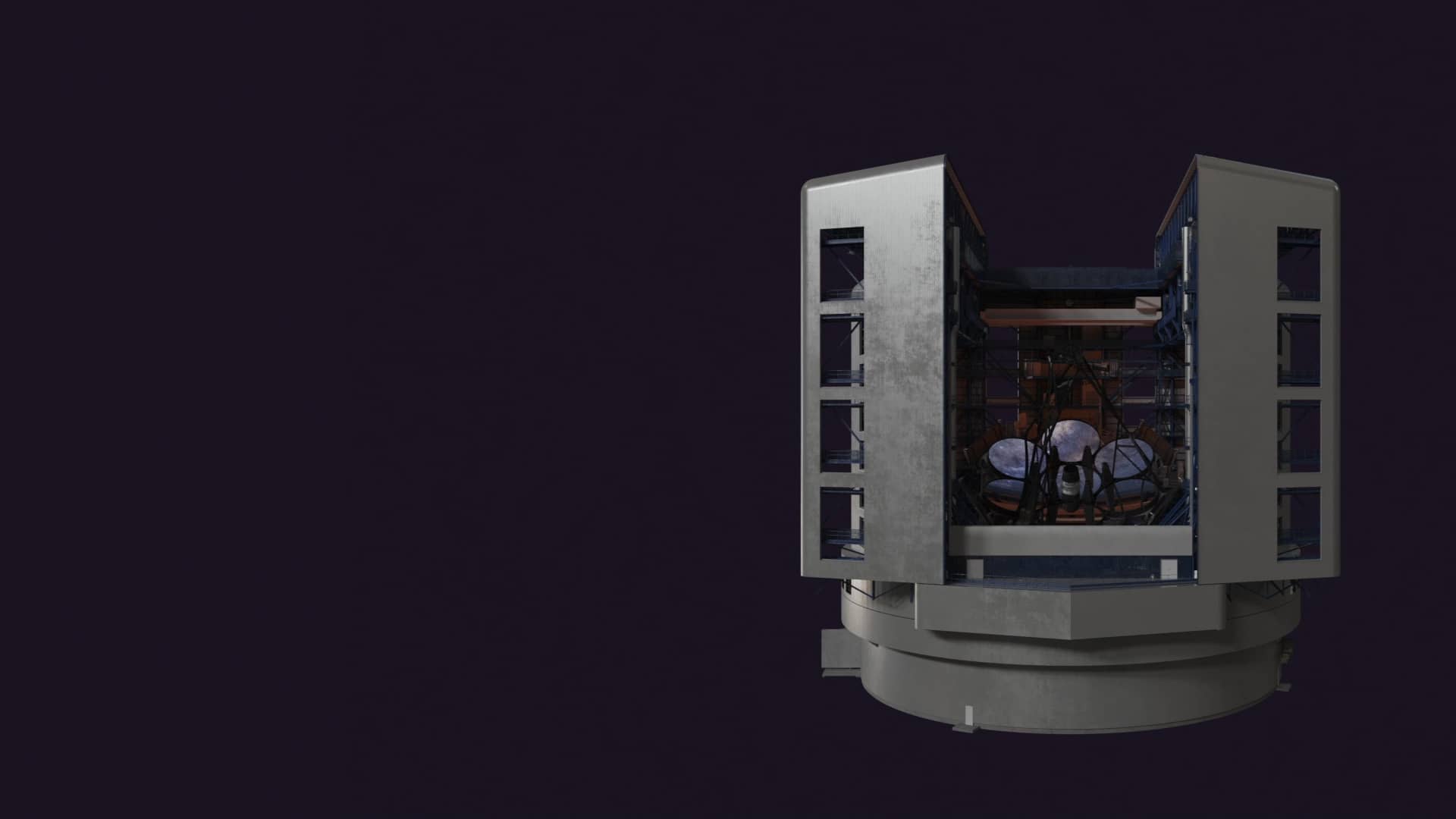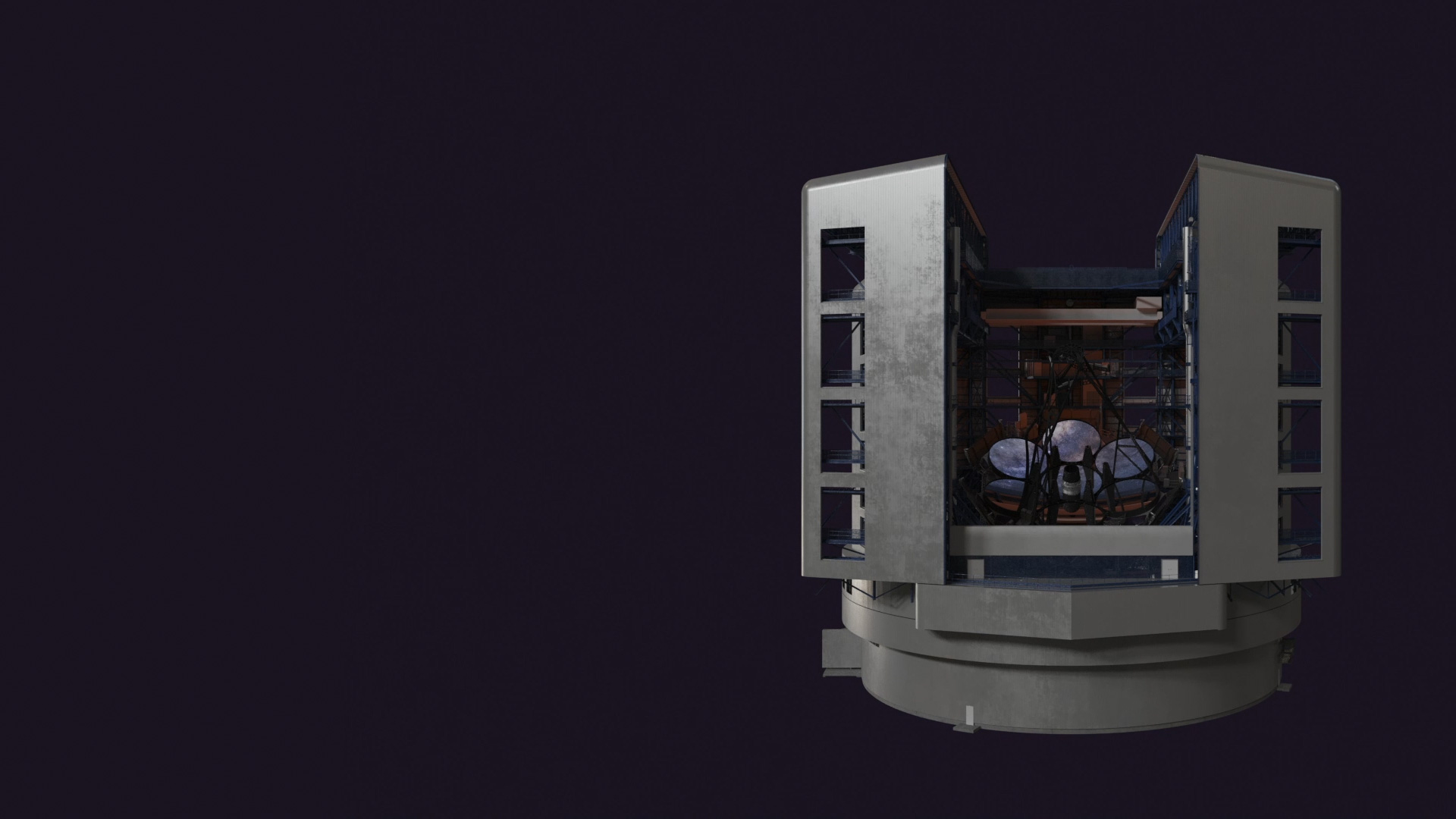 Meet the
GIANT MAGELLAN TELESCOPE
The Giant Magellan Telescope is the most powerful telescope on Earth. It is designed to discover the unknown. With unmatched image quality, seven of the world's largest mirrors will launch our view into the Universe to…
Find Earth-like planets and search for signs of life...
Investigate the cosmic origins of chemical elements and unlock the mysteries of dark matter and energy...
Peer back in time to explore the formation of the first stars, galaxies, and black holes.
Powerful by Design
Better Vision
Using seven of the world's largest mirrors, the Giant Magellan Telescope will have 50 million times the light gathering power of the human eye and will be up to 200 times more powerful than today's best telescopes.
Unrivaled Technology
The Giant Magellan Telescope will remove the blurring effect of Earth's atmospheric turbulence with an advanced pre-focal adaptive optics system, yielding 4 to 10 times the resolution of today's best space-based telescopes.
Clever Engineering
The Giant Magellan Telescope will produce the highest possible image resolution of the Universe over the widest field of view with only two light collecting surfaces, making it the most optically proficient of all telescopes in the 30-meter-class.
New Capabilities
The Giant Magellan Telescope will hunt for habitable planets and determine whether molecules in the atmosphere are created by life, a capability that today's telescopes are unable to measure in the visible spectrum because of a lack of sensitivity and resolution.
A Giant Leap
in Size

Blue Whale
Space Shuttle
Giant Magellan Telescope
Twin Magellan Telescopes
24m
37m
65m (4 times the size of today's telescopes)
20m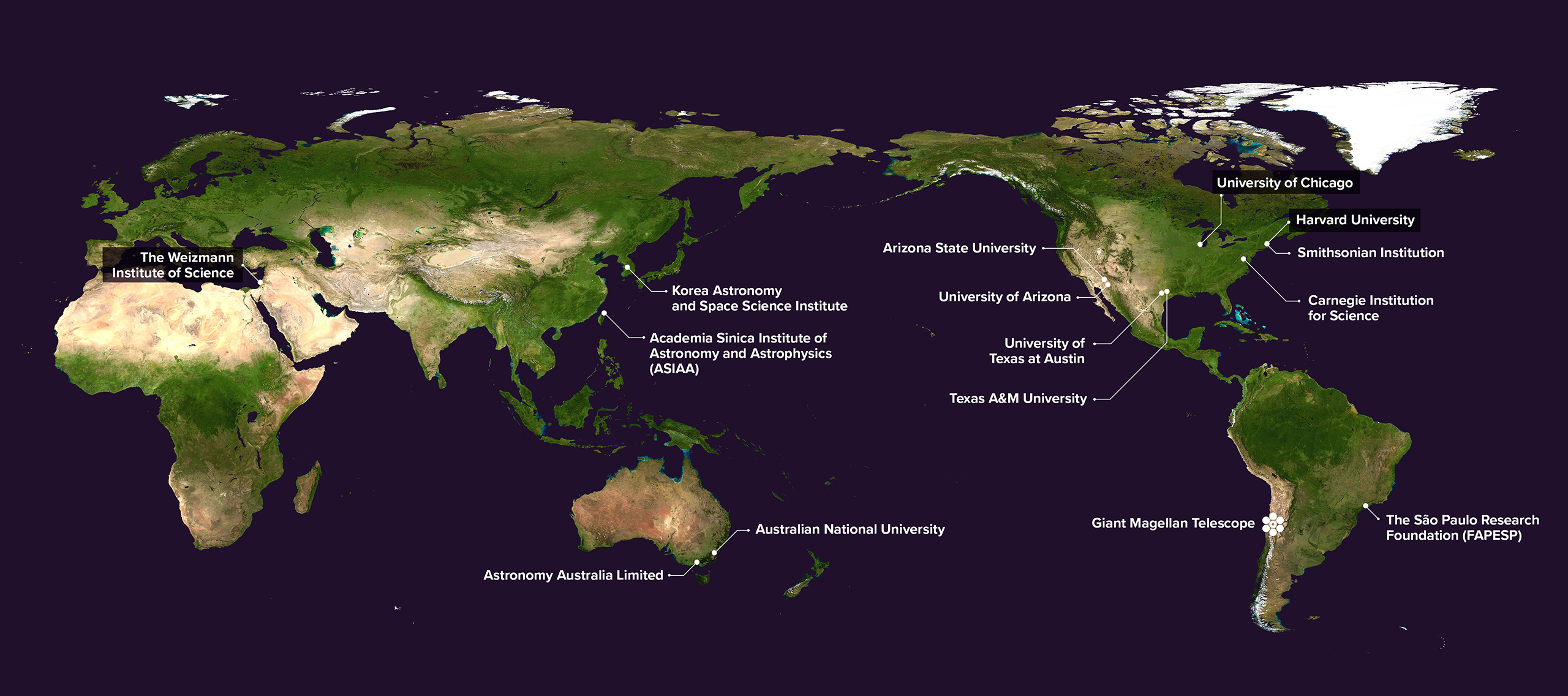 Global Endeavor
The Giant Magellan Telescope is the work of an international consortium of thirteen research institutions representing six countries. The telescope is under construction in the Chilean Atacama Desert, one of the best locations on Earth to explore the heavens.